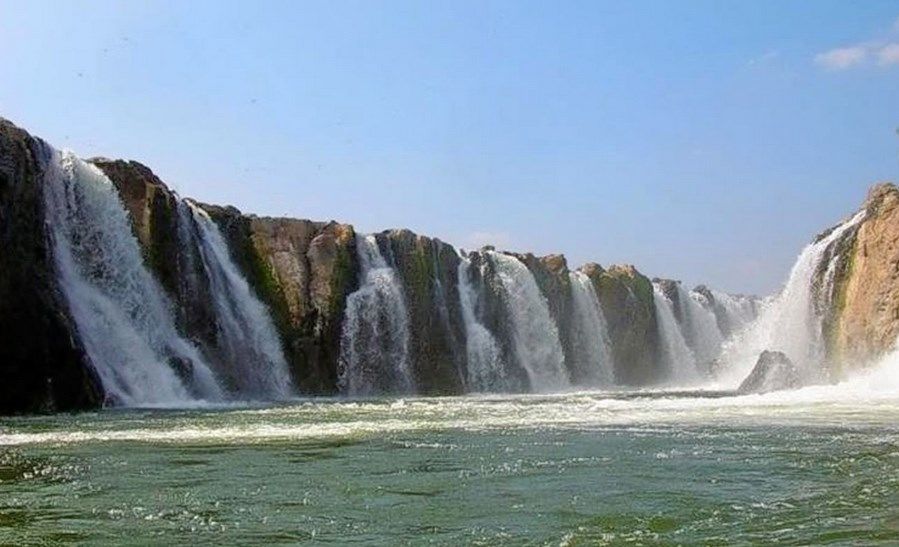 It all started with a sudden plan of visiting this place. I am personally not much into waterfalls, but believe me this is one of those waterfalls where I stood looking surprised. I had never hoped that it would be such a mesmerizing place to visit.
So we started from Bangalore when the sun was high out in the sky. It was a cloudy day and we out on our bikes were like birds out from their nest. The journey was about 180 km from Bangalore. It roughly took us about 4 hours driving down at a decent speed through NH44. It was like rejuvenating our self by absorbing all the positive energy around us. I feel riding fades away all the negativity slowly as we're the only one spending time with us.
As the day passed and noon hit us, we reached the location. I was surprised by the number of people visiting there, were a lot of them.
To reach the main waterfall we traveled by a round shaped boat called coracle. It is very similar to half a walnut shell, the structure is made of a framework of split and interwoven willow rods, tied with willow bark.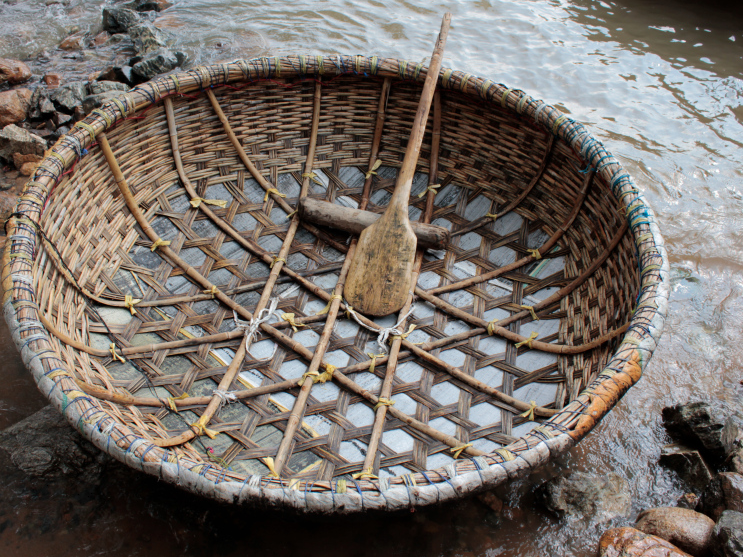 This was a thrilling experience as we also felt a taste of rafting in it. Thought rafting is quiet different but this was something unique. After a while we reached where we had to disembark from the coracle. All you could see here is water surrounding you from all the places and a path made for a walk. Green everywhere as you see.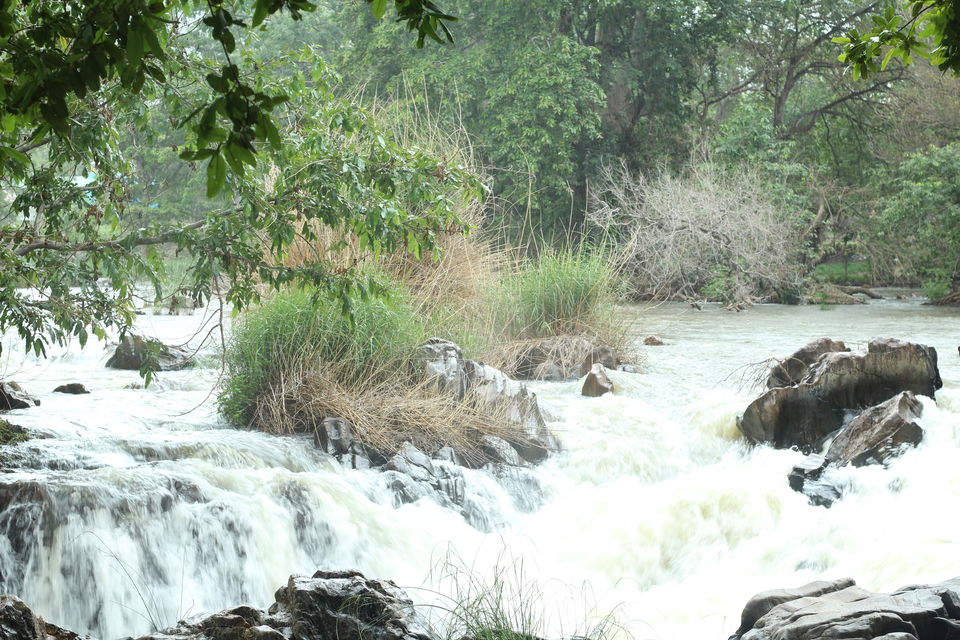 I could see local business in full swing as they were ready to give oil massages. We still kept walking to see many people getting refreshed in the Kaveri river water where it was not much turbulent. Just 500m away was the real breathtaking waterfall.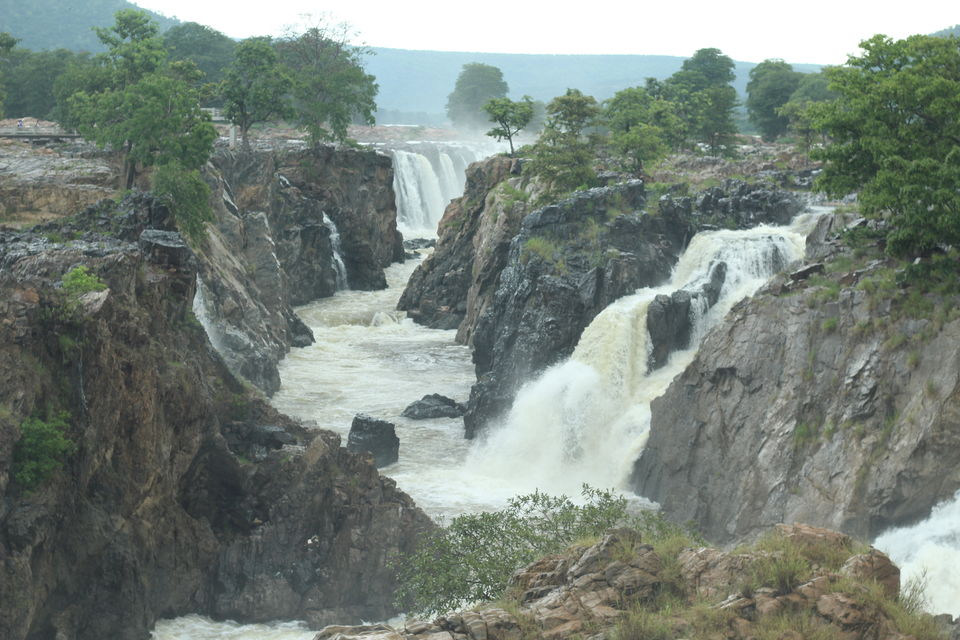 This shot was taken from a high point created for watching this waterfall. The beauty of the gushing waterfalls is something to behold, something that will never wipe off our minds. As it was also raining along the water was pushing itself harder as time passed and the thundering noise of waterfalls can be heard from a distance.
Apart from the waterfalls there are some locals shops where you can refresh yourself with a strong coffee. We returned as the sun was making its way through a small passing ghat with the sky covering itself in orange color.