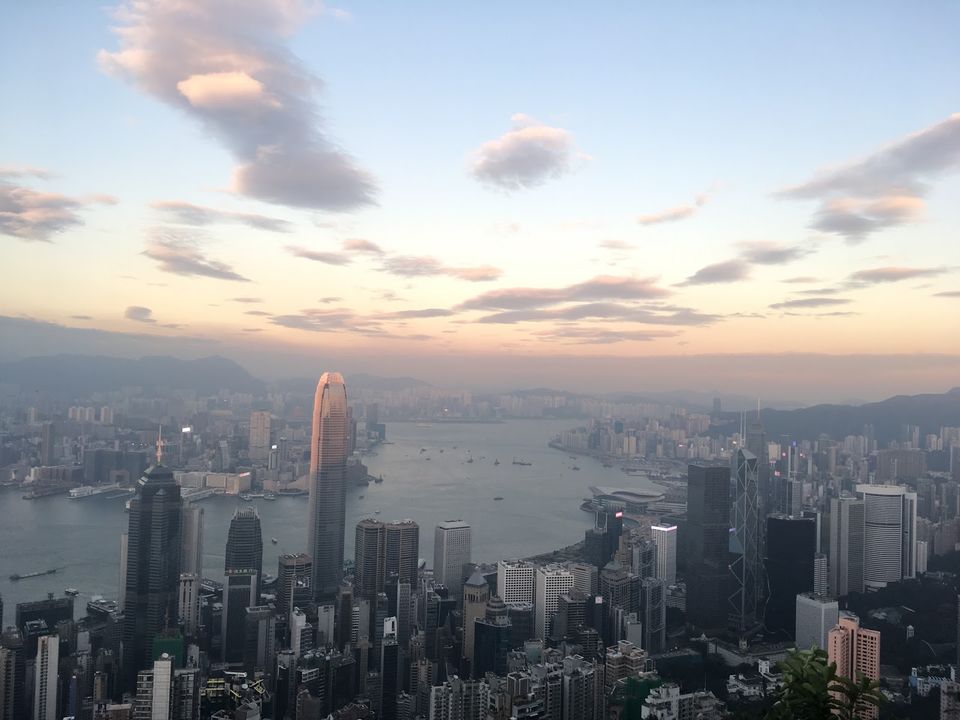 Hong Kong is one of the most expensive cities to live. It was my second experience in China. The truth is that there has been a great change. The cities are more and more impressive because of the futuristic constructions they have made and what they will do but in turn they have destroyed most of the old areas.
It is incredible for example that once I saw all the roads full of bicycles and now all go on electric mopeds or by car with which there are some impressive traffic jams. China increasingly seems more like the United States or Dubai like cities. So one has to visit smaller towns or cities or less tourist circuits to see the real China.
Day 1
I arrived in Hong Kong at night. For the first time, I crossed a border in the underground. Earlier I did it by boat, by flight, in dirty buses full of chickens. I did it by bikes, but never in the subway, nor ever below ground. I came from China and my visa expired that same day. I had to leave the country.
The trip by subway was long, just over two hours. The first difference that I feel between both regions (we doubt if to speak of countries) was economic. In Hong Kong, everything was ten times more expensive. Modern and futuristic, bathed by the South China Sea and under British rule from 1841 to 1997, it is on Hong Kong Island that European influence was more noticeable.
The mix between Chinese culture and the West was permanent. One country, two systems. I knew that the bus was much cheaper than the subway and almost as efficient as these. The hard part was finding the stop. Luckily, I could now use the internet again without restrictions. I found the bus number but not the exact place where it stopped. I opted to take the tram. Walking in the city with the backpacks is the most exhausting thing.
I arrived at 3:30. So I still have a couple of hours to enjoy the city. So I walk aimlessly through the streets of this area of the city. I decided to continue to finally reach my destination. Accommodation is quite problematic in Hong Kong. I had not booked anything and when I started looking at prices I saw that the hotels were exorbitant.
After a lot of walking, I had no choice but to stay in the Kowloon area because it is cheaper. I enter an old building of about 15 floors that is full of cheap rooms on each floor. I suppose there will be better and worse, but I do not think there is much difference between them.
After settling down finally in my room I go out and see a Westerner on the opposite sidewalk and I decided to cross to talk to him. While I wait for the light to be green, I notice that he is not the only one. It is full of Westerners and even Hong Kong people do not seem so Asian. I go towards the American. The custom that no one spoke English in China was still with me. So I did not even consider asking someone else.
I asked him about the bus that goes to Kowloon. His answer was disconcerting. In his right hand, he had four strips of paper, in the left only two. His sight was lost on the television that was hanging inside the premises. He offers me beer and he has already switched to whiskey with ice. He is little more than 50 years old but with a lot of youth in his existence.
He was born in Hong Kong, at the time when the island was an English territory. He says it with pride. He was born in the United Kingdom. He smokes. Hong Kong is willing according to feng shui laws. Every building, every window, every floor. Everything was previously consulted with a specialist in this matter. Hong Kong has a special disposition and that is what makes it prosper so well.
For a long time, the mountains were considered as sleeping dragons. Kowloon, even, means nine dragons. Because of its location, Hong Kong would become the belly of the dragon, its egg. The sun began to set as the talk passed and I had to reach my destination, unaware that the talk could be a destination in itself. I proposed to walk a little.
Between the subway and the bar, I wanted to stretch my legs a little. 45 minutes are left for the races and in half an hour they close the betting boxes. I said goodbye quickly. He takes advantage to go to Happy Valley to see them live. I am not so far. I walked between skyscrapers and shopping centers. I had read that the best sites were the Temple Street Market and the Ladies Market. Everything is oriented to consumption.
Even a passage to cross the street can reach a shopping center without even asking or warning. Everything induces to buy and everyone does it. I go to the market of the plants. In reality it is an area full of shops that sell flowers. The dozens of stores and wholesale distributors there sell auspicious flowers and plants of luck to an enthusiastic crowd of people throughout the year.
But the arrival of the Chinese New Year is the moment of maximum fervor. Many families come to the market to carefully select the flowers and plants that bring luck and fortune to the new lunar cycle. Then I reach the market for fish, which like the plants are dozens of stores that are on the same street all dedicated to the sale of live fish and all kinds of items for aquariums.
Feng Shui adepts consider colorful fish aquariums more than just a pretty picture. They are also a symbol of good omen and can bring good luck. So it is not surprising that this popular pet is more present in Hong Kong.
Tung Choi Street better known as the goldfish market, is full, on both sides, of shops dedicated to the breeding of many types of fish. The colorful tropical species with high price tags could leave anyone breathless. And, in the middle of all these fish there are the odd amphibians and reptiles crawling on the ground, not forgetting the impressive saltwater aquariums with corals.
I asked several and they told me that there were electronics stores a couple of streets up. I went and was amazed. The prices of all the products were more expensive. I went with the idea of buying some hard drives and nothing more expensive. It will not be for not bargaining because, with one I was about half an hour haggling, I decided that today was not the day for electronics.
I try my luck with the clothes. Everybody talks about the imitation clothes in China, the cheap and the good quality that it has. Although the guides say that in HK this topic is more controlled. Everyone recommends going to the ladies market. I went with the idea of ​​buying some shirts for my girlfriend. In that market, only toys and women's bags are sold.
After lot of walking I found a site but the quality was really bad. Today was not my day for shopping. I was struck by the number of women we see eating on cardboard and canvas at the entrance of shopping centers. Most of them are from Indonesia, Philippines or Vietnam. They left their children in their countries to come and take care of the children of others.
They travel to their country once a year. Next door, I see an Apple store. There is a long queue and it is to buy the new iPhone X. The new model has launched 3 weeks ago. I went to Lan Kwai Fong without knowing very well what it was. Basically, it is a whole area where all the bars and nightclubs are concentrated. I see people drink on the street.
I end up with the Lady Market and continue through crowded streets on the way to the Night Market of Temple Street named after Tin Hau Temple, located in the center of its main street. The Temple Street Market is like a Sunday village market, in which they sell a little bit of everything, mostly electronic, but nothing that interests tourists. They sell cables, household appliances and various nonsense.
The lush atmosphere has served as the backdrop for many memorable films. At dusk, merchants have already removed their merchandise and opera singers and fortune tellers begin to arrive. There are trinkets, crockery for tea, electronic products, watches, men's clothing, jade and antiques and bargains, while appetizers are consumed with bowls of rice, seafood, noodles and sweets.
From there I went to the walk of the stars to see the Symphony of Lights show. Here once again I fell for the recommendations of the Lonely Planet. The views from the walk of fame with the buildings illuminated at night are amazing. People drank until 2 or 3 and then went into the clubs. I then return directly to get to bed.