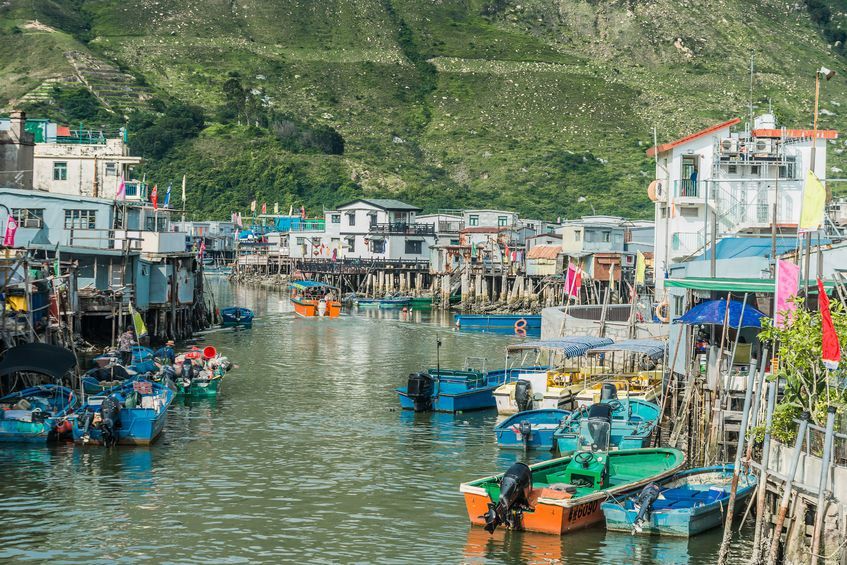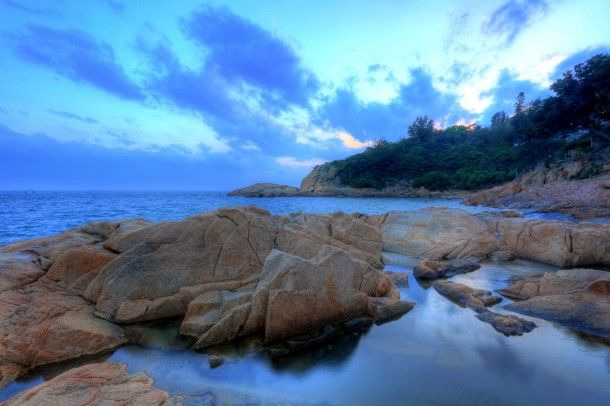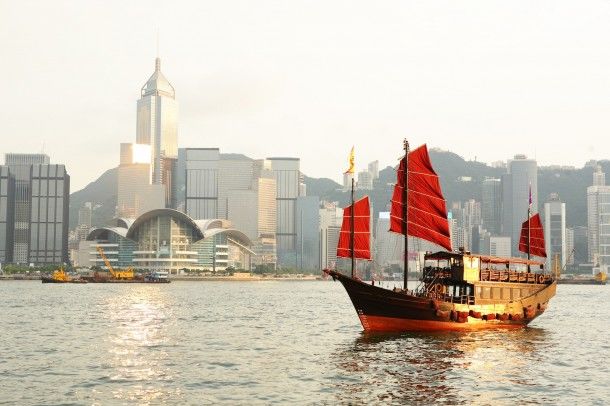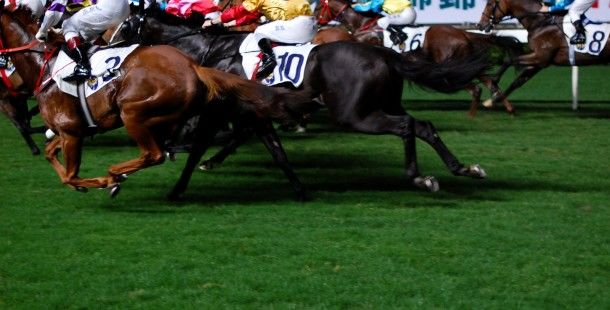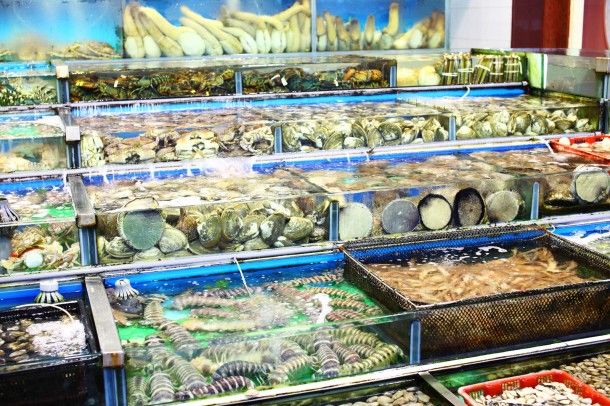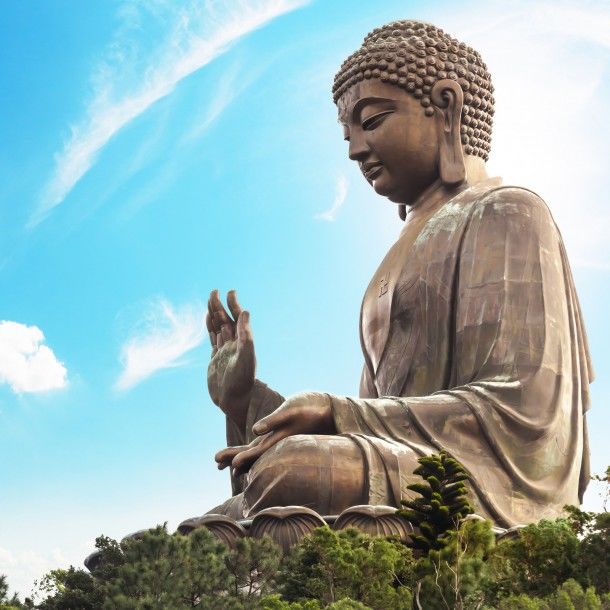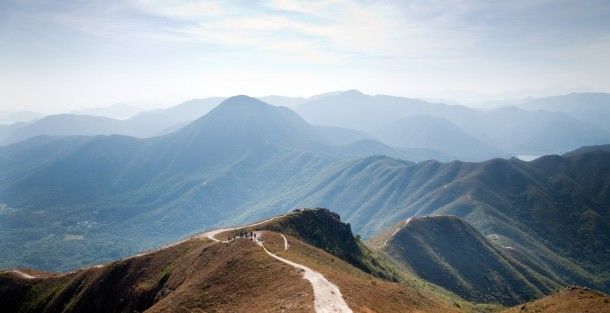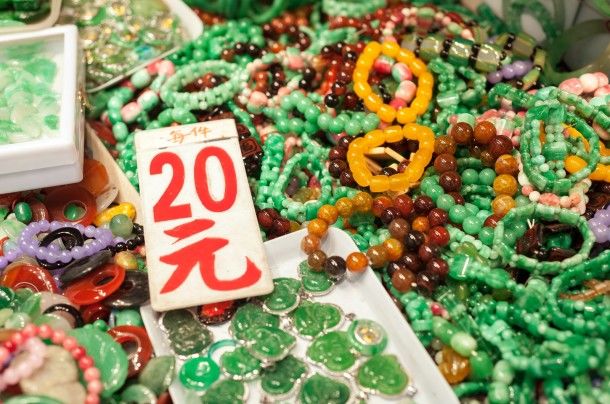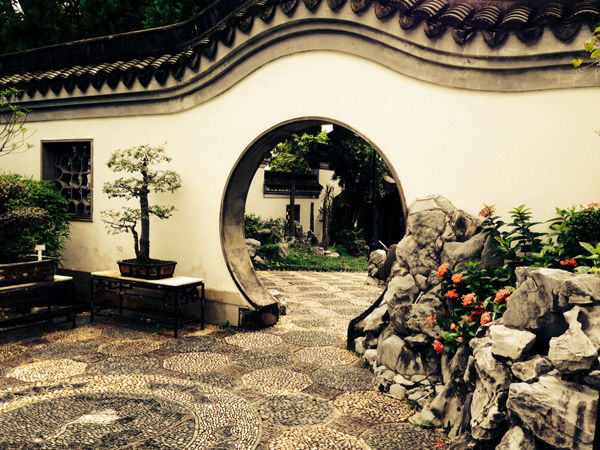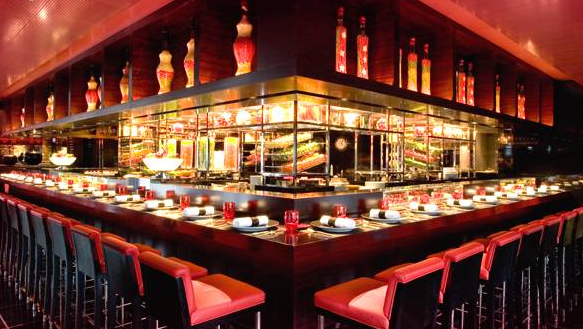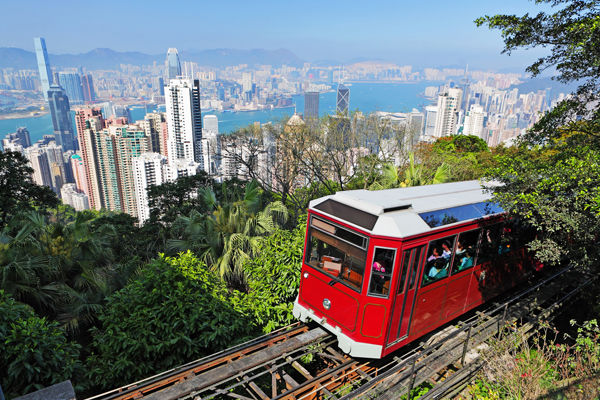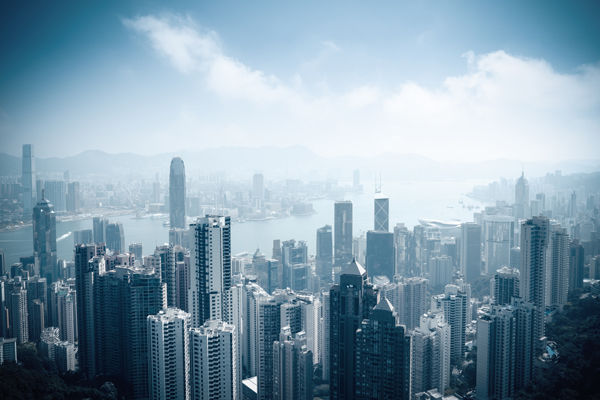 If you're reading this, you probably don't need convincing that Hong Kong is an absolute treasure trove of entertainment! That's why we (not to mention the world) can't get enough of this vibrant metropolis, right?If you're an expat you've probably done your fair share of sight-seeing; playing tour guide to the myriad of family members and friends who've popped over to the orient for a taste of the Fragrant Harbour.  And I'm assuming you've done your best to partake in much of the city's incredible offerings over the years?  But, just to be sure you haven't missed a thing, we've put together a Hong Kong bucket list of everything you should do (at least once) before you leave the mighty Kong.
Some of these things are the obvious like a night out at the Happy Valley Races, but you'd be surprised at how many people suddenly find their time in Hong Kong cut short, and are horrifyingly left with that feeling, there's so much more to see!
Don't let that be you! As well as the obvious attractions, we've also got some of Hong Kong's best kept secrets to share with you.
Pssst Want to know a secret? Tai O fishing village in the pic above is the one place Ihaven't been in Hong Kong, that I really want to see! Don't leave it off your bucket list!
WHAT TO DO
Hike Hong Kong's mountain trails. By now you know Hong Kong is not just a concrete jungle, step away from the noise of the city and immerse yourself in the tranquil surroundings that make up Hong Kong's stunning back drop. From the famed Dragon's Back to Lion's Rock and Bride's Pool Hike or the top of Tai Mo Shan, there are plenty of options to suit your trekking tastebuds.
Learn to play Mahjong.  You can't leave Hong Kong without playing (tinkering with at least) the city's official sport! The Chinese multiplayer tile game has been around for thousands of years. This game of skill, strategy and calculation with a healthy degree of chance, is a favourite pastime for many locals, who can be seen clicking their Mahjong tiles up and down alleyways across the city. If it's all a little daunting to pull up a chair beside them, don't be dissuaded, there are Mahjong 'schools' all over town!
Join a Dragon Boat team.  Dragon Boating is an age-old Chinese tradition that has transformed itself into a fiercely fun modern day water sport. It also culminates in the city's biggest end of year international party and the whole city's invited! Be part of the festive revelry and get fit at the same time! Dragon Boat clubs are all over the city.
Take a Tai Chi class. The ancient and graceful art of Tai Chi is a timeless tradition one can see being practiced in parks across the mighty Kong as the sun rises each day. These fluid movements are said to be healing for both the body and mind. Before your next move, perhaps it's time to exhale and learn how to balance your inner Yin and Yang from the experts.
Take a Kung Fu lesson. Thanks to the high flying antics of Bruce Lee, Hong Kong is synonymous with martial arts. If you ever wanted to learn the skill, Hong Kong is home to some of the world's best training schools and most accomplished masters.
Learn Mandarin or Cantonese. The majority of expats have the very best intentions when it comes to mastering the local language, but unfortunately for many of us it flies out the window as quickly as you can say N goi! There will never be a better time than now. Take the plunge and enroll in one of many available classes. You can even do it online! 
Chinese cooking lessons. If you've grown quite the appetite for Chinese food, you're going to miss it when you're gone, but while you're here, why not  learn from the very best and have a few lessons. Next time you're craving Dim Sum or a succulent Chinese seafood feast, and there's no local hole in the wall in site, you'll be able to knock up your own tasty version.
Join a beach clean up. If you've enjoyed basking in the sun at many of Hong Kong's serene and beautiful beaches, why not leave a thank you note and join in the annual Hong Kong CleanUp Challenge from September to November. Grab some friends or your family and sign up now.
Take a walking tour. Even if you've made Hong Kong home for several years, there will always be hidden gems that you've missed along the way. The good news is that the city has some excellent tour guides that specialise in getting you off the beaten track to discover parts of the city that you've missed along the way. We've got plenty of ideas to inspire you here.
Bungee jump from Macau Tower. A boat ride away and you'll find the world's highest bungee jump at Macau Tower. Plunge from a 233 metre high platform and free fall at a speed of 200 kilometres per hour. Yes it's the ultimate extreme sport and just a stone's throw from Hong Kong!!
Bounce at Ryze trampoline park. A little tamer but potentially just as much fun, this new kid in town is a wall to wall bouncing paradise for the entire family!
Cycling around Hong Kong. There are plenty of bike routes around Hong Kong that will allow you to explore the city's fresher side. Tai Wei to the picturesque Tai Mei Tuk is a popular 20 km stretch that will take you through parks, past temples and along a stunning harbourfront. Ride through sleepy villages in Mui Wo or you can even take a guided tour through the city's back roads up to the New Territories. A great way to really 'see' Hong Kong.
Have suits tailored. Hong Kong has a plethora of tailors dotting the city, so before you say goodbye, don't miss the chance to get your own shirts/suits/dresses made to measure. One of the best tailors in town is W.W. Chan, but there are other options for a variety of budgets. We've got some ideas for you here.
WHAT TO SEE
Happy Valley Races. You can't beat the Wednesday night races in the very heart of Hong Kong. An institution, the races have been in action since 1841 and from September until July, thousands flock to the floodlit arena for some fervent fun and frivolity at one of the world's best racetracks, set amid the strapping skyscrapers.
Hong Kong's Rugby Seven's. 'Experience' being the operative word here, the world famous Hong Kong Rugby Seven's event is an institution in Asia's World City, attracting the world's best rugby players and thousands of fans from every corner of the globe. A certified party atmosphere, spectators dress up and dance for most of the three day extravaganza, making for an unforgettable experience!
Catch the Star Ferry. Yes surprisingly some long standing residents still haven't crossed the harbour the old fashioned way. Don't leave home without a ride on one of Hong Kong's most iconic modes of transport where you'll have the best vantage point to see the sparkling harbour.
Island hopping. Whether it's a ferry out to Lamma Island for an authentic Chinese-style seafood feast or a hike from one side to the other, or simply strolling through old fishing villages; a trip to one of the outlying islands will have you feeling a million miles away from the hustle and bustle
Tee Pee Camping at Lantau. This is glamping at its best. Enjoy a night at Palm Beachsleeping in either a Native American Teepee or a Safari Bush Camper. Escape the daily grind for some white sand, fresh air and big waves. This is an experience not to be missed.
Hire a Junk for the day. Escape the frenetic side of Hong Kong life on one of the many private junks for hire. Spoilt for choice, anchor at any number of Hong Kong's beautiful, white sandy beaches and enjoy time out, lounging around the 'other' side of Hong Kong!
Sham Shui Po. Venture to one of Hong Kong's oldest and most vibrant neighbourhoods. An eclectic and fascinating part of the city with plenty of unique markets to browse through. Our guide will help you find your way. 
Aqua Luna/Duk Ling Junk at night. Travel up Victoria Harbour on one of the city's last remaining authentic Junks! Catch the stunning harbour lights and the nightly Symphony of Light show with a cocktail in hand. Life's never looked better!
Helicopter ride from the top of the Peninsula Hotel. There's probably no better way to see Hong Kong in all its glory than from a helicopter. The Peninsula's "flight-seeing" tour begins at the China Clipper lounge located on the 30th floor. An unforgettable way to say farewell Hong Kong.
Pink dolphin watch. Take a boat trip to Lantau and spot the famous 'pink' dolphins. Technically the Chinese White Dolphin, these majestic creatures can be spotted in the Pearl River Estuary. There are regular tour groups.
Jade Market. In Chinese culture, jade is associated with good health and longevity so it would be wrong to leave the city without getting your hands on your own good luck charm. The jade market in Kowloon is one place where there are collections of jade in every shape, size and colour.
Cheung Chau Island. Hong Kong has it's very own Treasure Island….this pocket-sized paradise is 7000 years old and a 30 minute boat ride from Hong Kong. Soak up the history, stroll through quaint villages, along sandy beaches and down the pier lined with delicious stalls selling fresh seafood.
Tai O fishing village.  A photographer's dream, this village, is home to the tight-knit community of the Tanka people. These fisher folk have built their houses on stilts above the tidal flats of Lantau Island for generations. It would be a crime to miss out on snapping this enchanting world.
Flower Market. The flower market in Mongkok boasts a kaleidoscope of colour from cut fresh flowers to potted plants, seeds and bulbs. A little oasis that's testament to the fragrant harbour's beauty.
Kowloon Walled City Park. Previously one of the most crowded spots on the planet, today the park offers a tranquil escape in an area steeped in history. Perfect for an afternoon of culture and space away from the bustling shopping streets of Hong Kong.
Ten Thousand Buddhas Monastery. Located in Sha Tin, the monastery (that's not actually a monastery) is renowned for being one of Hong Kong's most famous Buddhist temples. Built in 1949 it actually consists of five temples, four pavilions and one pagoda. Climb a steep concrete path flanked by dozens of life-sized golden buddhas.
Container Port Tour.  If you're living in one of the largest and busiest container ports in the world, it only seems fair that you get amongst some of these gigantic container ships. The tour will have you aboard a luxury yacht winding your way through channels and under bridges for an up close and personal experience with plenty of fun facts from a marine expert.
Tram tour.  There's every chance you've been a long time resident of Hong Kong and with such an efficient taxi and MTR system, never taken a good old fashioned 'Ding Ding!' Now's your chance. Cheap and cheerful, jump on one in Central and ride through to Wanchai at night or if you want to step things up a notch take a special tram tour.
The Peak Tram.  It's hard to believe you won't have been up to the Peak if you've been living in Hong Kong for any length of time, but have you taken the tram up? The Venerable Peak Tram will give you a vertical ride up the steep incline with a very unique perspective on the city.
Sampan to Sai Kung.  Deserted beach Sampans (traditional flat bottom boats) idle around Pak Sha Wan Pier in Sai Kung heading out regularly for the clean, sandy and secluded shores of Trio Beach as well as many other beautiful Hong Kong hideaways. Escape for a magical day out with an oriental touch.
Elevator ride to the world's 7th tallest building.  Ride to the 100th floor of the ICC (International Commerce Centre) in Kowloon on a clear day and experience breathtaking views of Hong Kong that are so high, you'll feel like you are in an aeroplane! Want to soak up the views a little longer, enjoy a drink at the 108th floor Ritz Carlton bar, Ozone.
PMQ. Hong Kong's newest creative hub, the former Police Married Quarters has been transformed into an exciting and innovating space for artists, creatives and foodies alike. If you only go once, make sure you leave plenty of time to explore every nook and cranny.
Big Buddha. You can't escape Hong Kong without a trip out to the mystical, golden Buddha that watches over the city. Take a cable car across Lantau Island for a spectacularly scenic trip (take a glass bottom cabled car, if you're game!)
Chi Lin Nunnery.  A beautiful complex of wooden temples, built without using a single nail! Surrounded by skyscrapers, but utterly peaceful and tranquil, feel transported out of Hong Kong and into a different time and place.
Cantonese Opera.  Originating in southern China, back in the day Cantonese opera used to be one of the most popular forms of entertainment! Involving everything from music to singing, martial arts, acrobatics, and acting; today there is only one dedicated theatre to this traditional art form left, so it may be well worth seeing it while you can.
Art Basel. Recognised as the premier international art show, Art Basel Hong Kong provides a platform for more than 3000 artists, galleries and collectors from around the world. An impressive event right on your doorstep, annually.
Ocean Park.  Kids or no kids, it's not a bad little theme park, complete with stunning cable car ride views, a white-knuckle roller coaster ride and one very cute panda! See it at least once during your Hong Kong experience.
Disneyland.  Ahhh Mickey! Perhaps not the greatest Disneyland in the world, but filled with all sorts of cute and quirky rides and a magical parade and fire works display at the end of the day. It would be wrong not to treat yourself to the Mickey Mouse train ride there at least once.
Cross the border to Shenzhen.  A 30 minute train ride and you'll step from the platform into a shopping mecca! Take your suitcase on wheels and prepare to haggle with the best of 'em. Oh and it's not all about shopping, there's a lot more to Shenzhen than meets the eye.
Train ride to Guangzhou.  90 minutes by train and you are well and truly on the mainland. Guangzhou is the third largest city in China, located on the Pearl River. A city of extremes, if you've never been to the mainland, this city is a good start!
Tai Hang Fire Dragon Dance.  Way back in the 19th Century the people of Tai Hang Village declared a three day fiery dragon dance was the only way to put a stop to a run of bad luck. Tai Hang may have been all but swallowed up by a swathe of skyscrapers, but the dragon is still breathing fire in Tai Hang on an annual basis. Next Mid Autumn festival, get down and check him out.
Kowloon Street Markets.  As mighty as the Mongkok markets are, fantastic handbags aside, they are rather commercial these days… For a more authentic trawl through old Hong Kong, the street stalls in deep, dark Kowloon offer a sneak peek into Hong Kong's fascinating past. Oh and have you seen Goldfish Street?
WHAT TO SAVOUR
Dine in a Michelin star restaurant.  When it comes to fine dining, Hong Kongers are definitely spoiled for choice! Did you know that Hong Kong is home to 75 Michelin Star restaurants? Even better they are among the most affordable Michelin restaurants in the world!
High Tea at the Peninsula.  One of the city's oldest and most prestigious five star establishments, an afternoon tea of cucumber sandwiches, pastries, tea and champagne at one of Hong Kong's institutions is a must.
Hire a private kitchen.  Despite the plethora of top class restaurants gracing Hong Kong, the private kitchen scene is buzzing. Grab some friends and enjoy a culinary feast in the comfort of your own company. There are a host of heavenly havens with some of the city's top notch chefs at your beck and call.
Jello shots in Lang Kwai Fong.  Even if you're not what they call a "party animal," a night out in LKF is probably something you need a taste of before you exit the city that never sleeps. This hotspot is the centre of Hong Kong nightlife where locals literally party in the streets, all night long.
Authentic Hot Pot.  This flavoursome melting pot is one of China's finest culinary feasts. If you don't find your way into a local neighbour's front door for one of these tasty treats, be sure to check out one of the city's many Hot Pot spots – make sure it's not the middle of summer to really appreciate the true comfort of these heartwarming meals.
Hong Kong's Wet Markets.  A familiar fixture on many Hong Kong streets, if you haven't wandered through one of the many bubbling hives of activity, it's time you had a browse and purchased some of the freshest veggies, fruit and seafood you'll find (and at a third of the price).
Hole in the wall. These cheap and cheerful Dai Pai Dongs or street food stalls were once the main mode of dining in the city. Generally recognized as open air, road side diners, they are growing scarce in number today with only 28 official Dai Pai Dong's left. Usually selling simple but tasty congee, rice, noodles and dim sum, you can't beat a good old fashioned hole in the wall.
HK Foot Massage. After so much indulgence you might need to put your feet up for a bit longer and enjoy one of Hong Kong's favourite treats – the foot massage.  There are many cheap and not so cheap massage parlours ready to tantalise your tootsies right across the Kong. Some might say the humble foot massage is a rite of passage in Hong Kong.