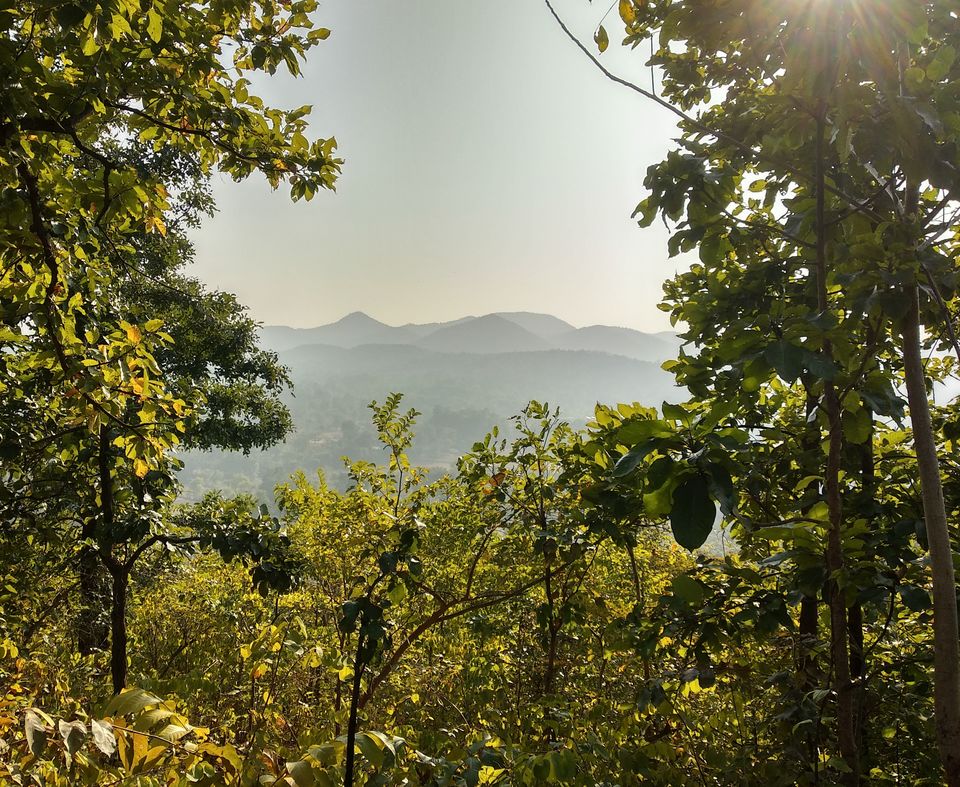 Ghatshila is located in East Singbhum district of Jharjhand and about 45 km from Jamshedpur. It's a wonderful place for a weekend trip, especially for those who live in or around Kolkata.
How to Reach
There are multiple trains from howrah to ghatshila, but I would suggest to take either Ispat Express(departure- 06.55 am) or Howrah-Barabil Janshatabdi(departure- 06.20 am). It would take around 3 to 3.30 hours to reach Ghatshila. We opted for Howrah-Barabil Janshatabdi and reached Ghatshila on 10 o'clock.
I suggest you not to book hotels online rather find one upon reaching Ghatshila as it will be more economical. There is an auto stand beside platform no. 1 of Ghatshila railway station. From there take an auto and ask the driver to show you some hotels. And also never forget to bargain whether it's the auto fare or the hotel prices(you can't do it online), you will be surprised to see how much you can save with bargaining.
As we went in the holiday season, rooms were unavailable in most of the hotels. After searching for almost 45 minutes we finally found a lodge with vacant rooms, and lucky we that the entire lodge was empty that time. We gave Rs.90 to the auto driver for the ride and helping us to find the lodge(we were 9 friends so it costs 10 per person). Each room costs us 700/night. The rooms were pretty nice and comfortable. Deepak, the owner of the lodge was very friendly and helpful. His no. 9939400547.
Day 1
After freshen up in our rooms we went out for lunch. There were only two dhabas near our lodge. "Mother's Kitchen" was the worst of them with very low quality food highly overpriced, definitely recommend to avoid this one. But as no one has warned us before we became the victims. Anyways after completing our lunch we decided to visit the nearby hills which can be seen from Ghatshila but seems very far. So we asked in a local shop how to get there, he told us to catch a bus and reach Karsing and from there we can explore the hill areas by foot.
So as he suggested we boarded a bus to Karsing, actually we made the whole journey sitting on the roof of the bus, it was a first time for me and quite thrilling, please don't attempt to do it if you are scared of roller coaster, as the road was very wave like and even can make you vomit. The most scenic part of the journey was crossing a bridge above Subarnarekha river, it was just breathtaking. Bus fare was Rs.10/person.
Reaching Karsing we started trekking to the hills. On the way we came across a number of beautiful small streams and water-bodies. You can describe the whole area as a forest grown on the hills. It was so beautiful and wild. Every now and then we had to stop to capture the views and wilderness around us be it the streams flowing downwards with crystal clear water, mysterious looking trees, small water-bodies, wild flowers and birds and the scenic views of the other hills at a distance. After almost 2 and half hours of trekking we reached the hill top. We celebrated our small summit with cheers and spent 10-15 minutes enjoying the views.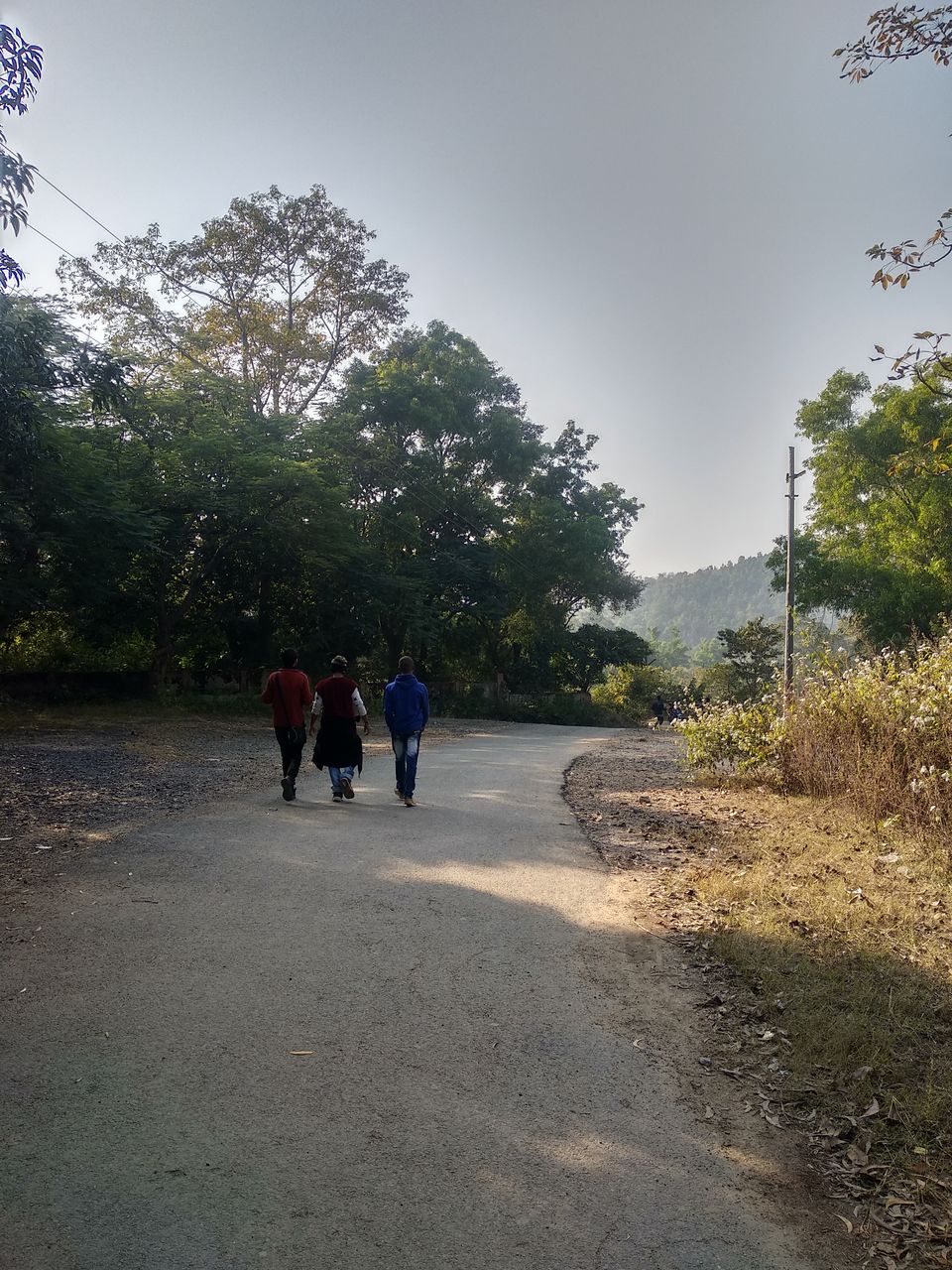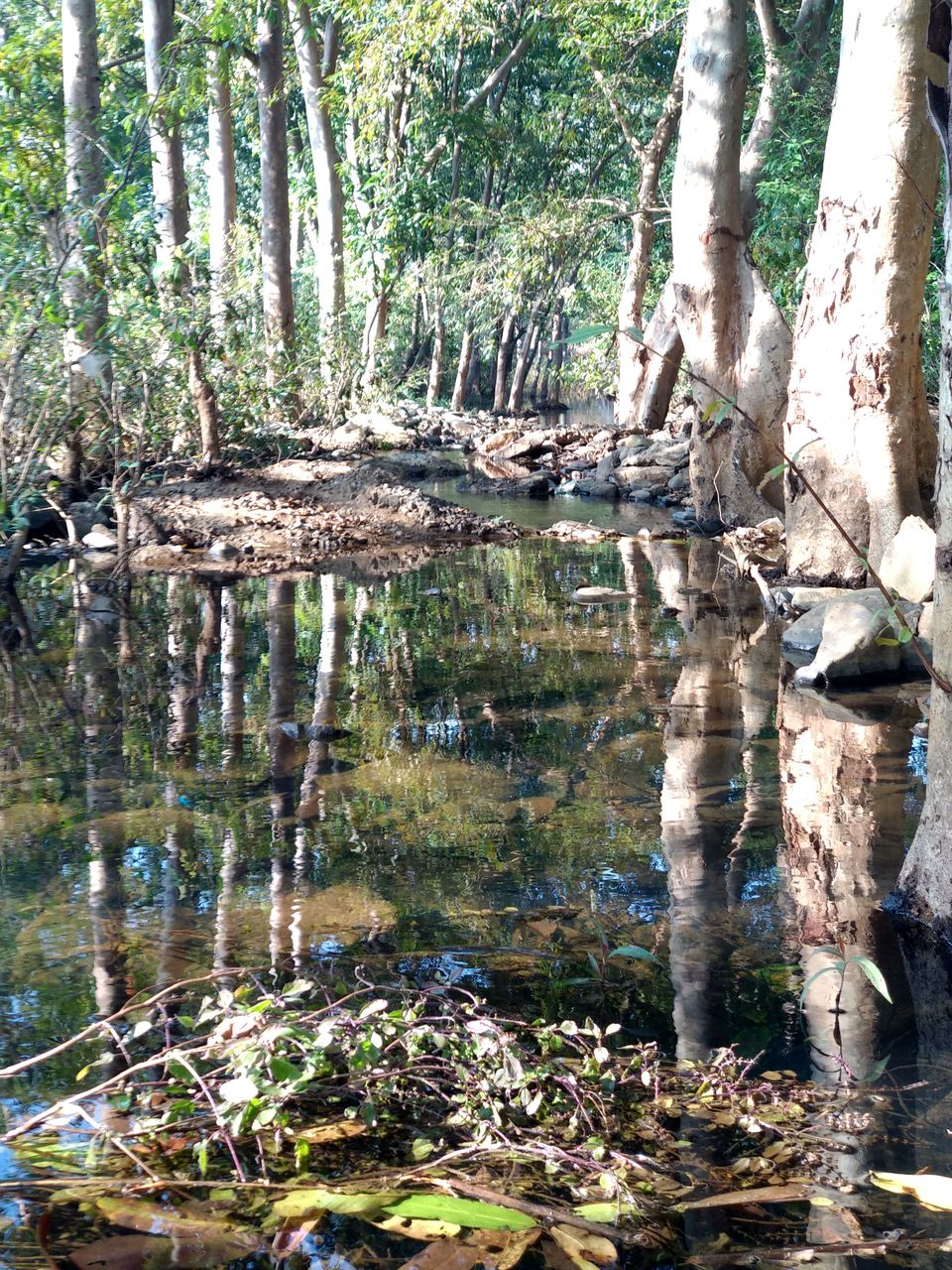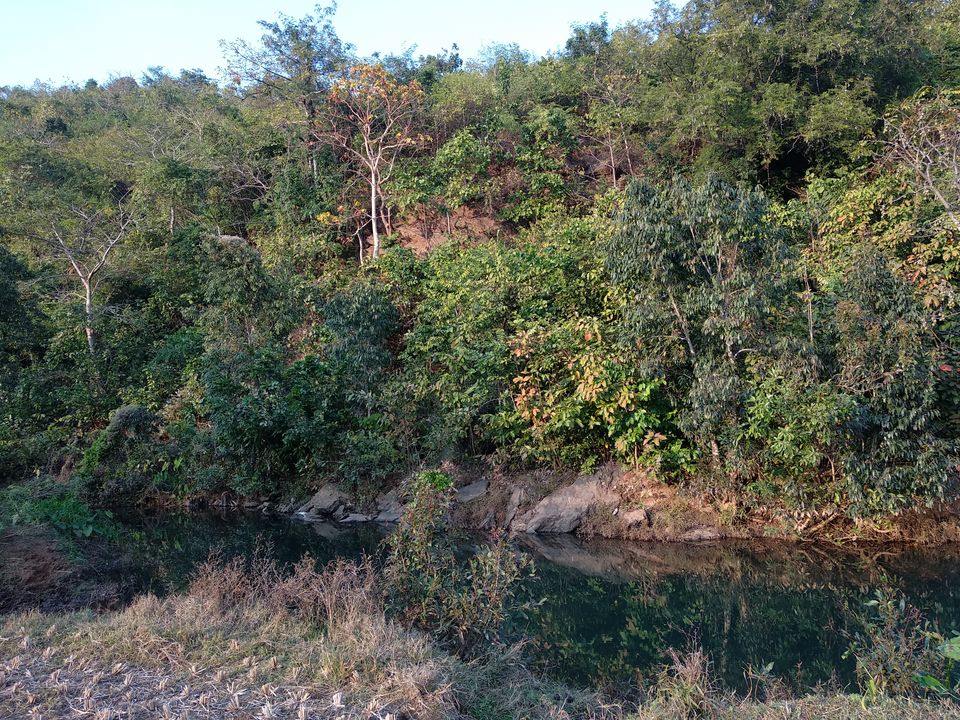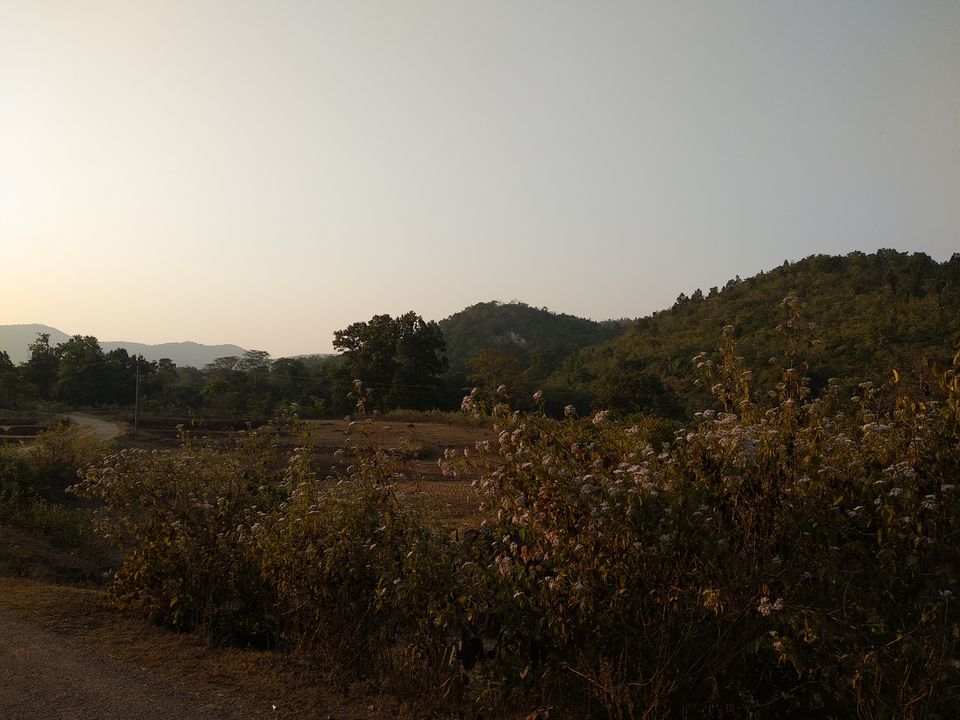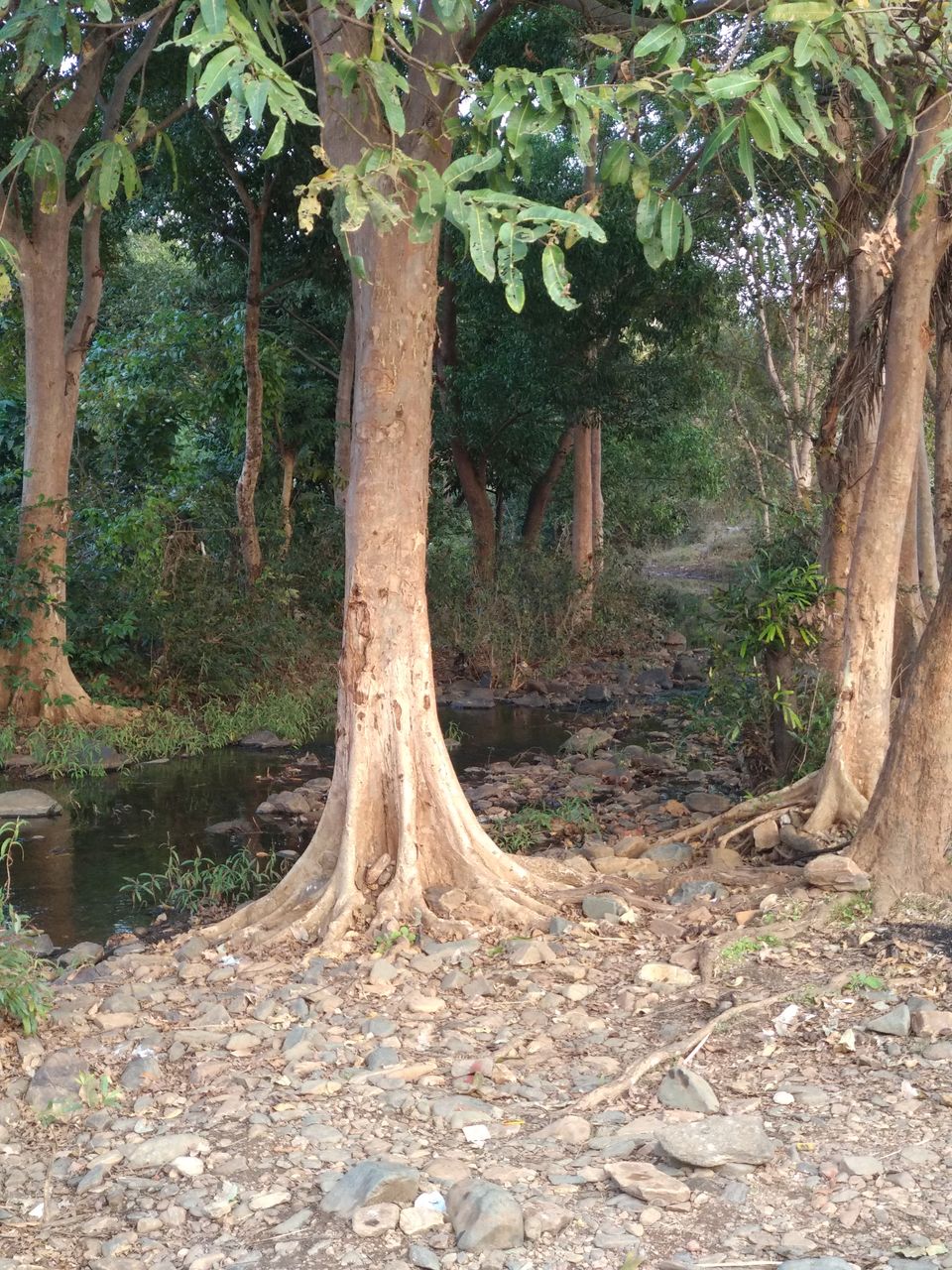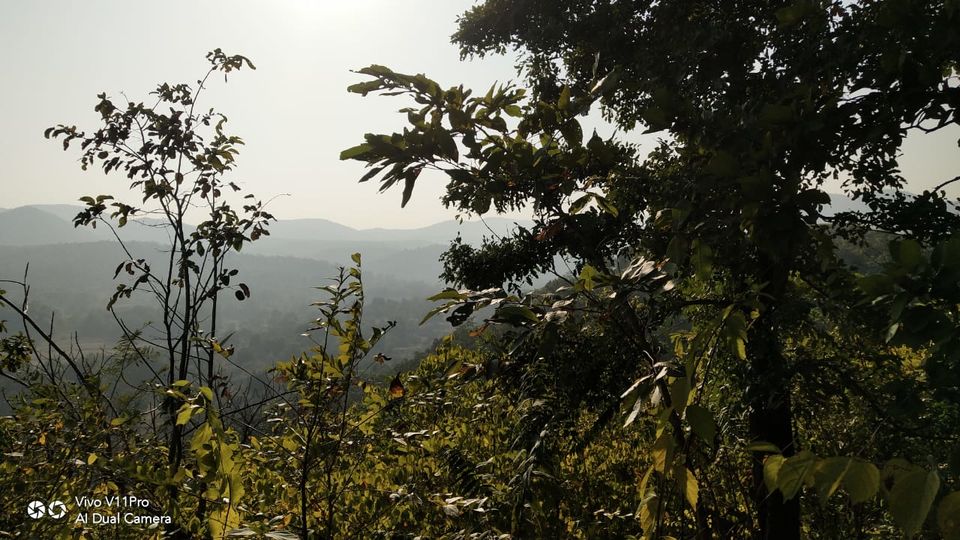 As we started our descent after sometime we realized that we lost our way, but as the daylight was disappearing rapidly, we decided to continue descending rather finding the original path. Actually it was quite thrilling to get lost in the wilderness. Finally almost an hour later the road was visible to us. It was already darkened and became pretty cold, but rather hurrying to catch a bus to return, we decided to spend some more time there and made a small bonfire just at the bottom of the hill that we had clime. But be cautious, it won't be a good idea to stay and do whatever you want in an unknown place(especially after sunset) if you go with your family or partner. Remember we were a group of 9 friends all above 20, and that's why we dared to do these things. Next we ate some chaat in a small shop nearby and took a auto to return to Ghatshila. Auto fare was Rs.10/person. At night we asked Deepak(our hotel owner) where we can get mohua(local liquor made from mohua tree) to drink. He suggested us not to buy it ourselves as local sellers can cheat with tourists and can even mix synthetic chemicals with the original thing other than make you pay more than the usual cost, he told that he will arrange mohua for us next day and not to worry about that. Finally a day well spent.
Day 2
Next day we wake up quite late at around 10 a.m. as we drank and smoked heavily previous night. After having tea and kachouries we went out for sight seeing. We hired the same auto that we hired 1st day. Our first stop was a waterfall on the bank of Subarnarekha river. It was so beautiful that we took countless pictures there. We climbed through the rocks to the top of the waterfall from where the view was pretty great.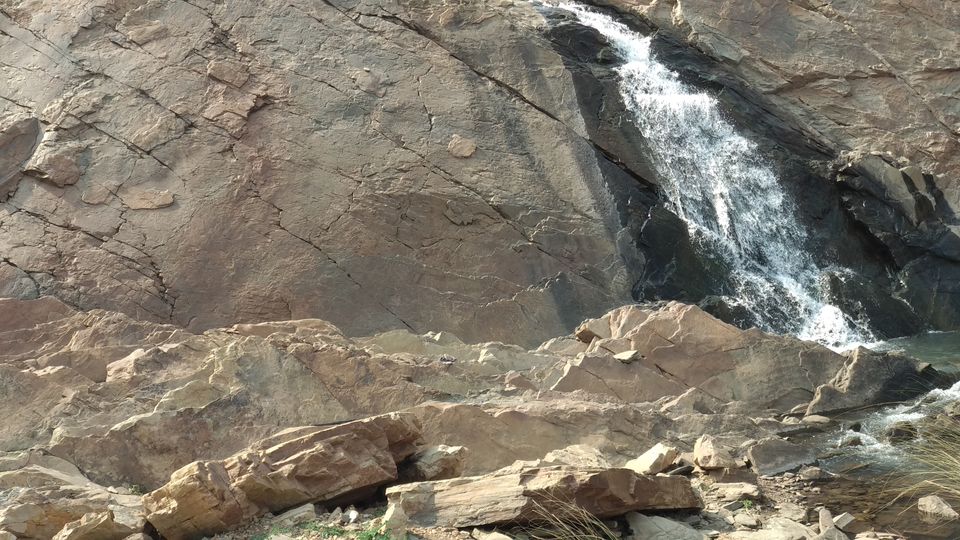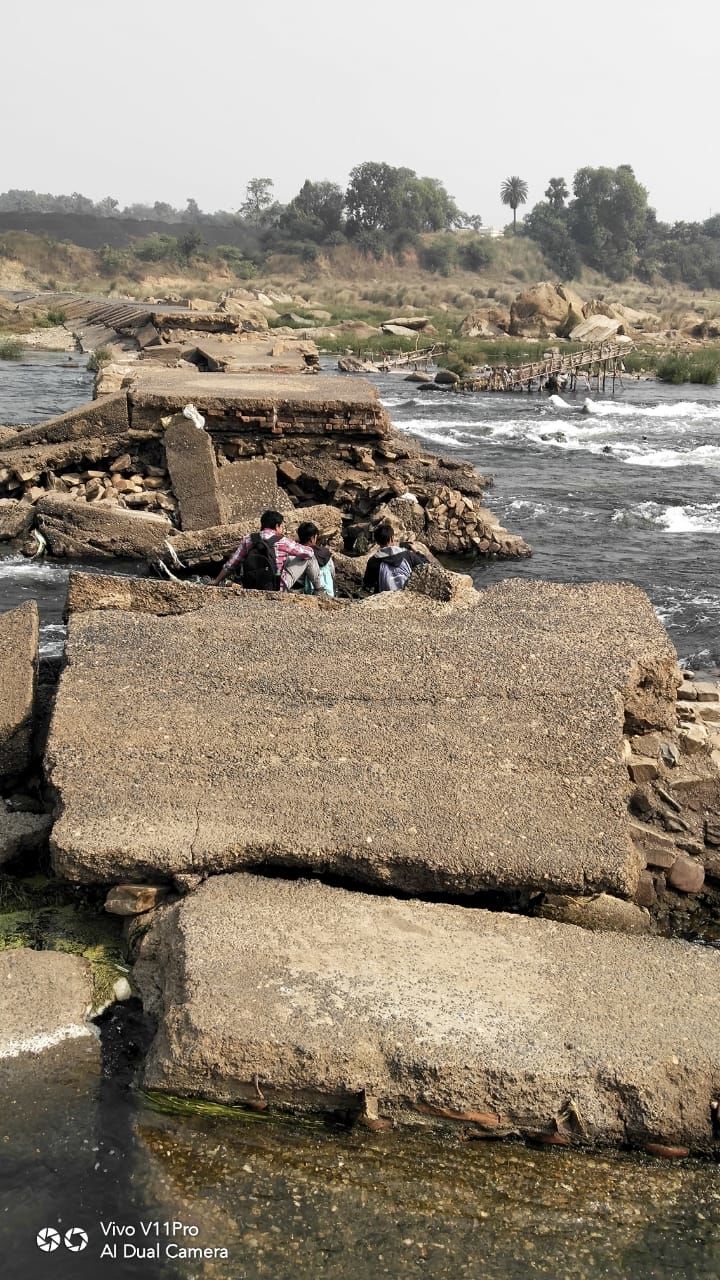 Next we went to visit Burudi lake and dam. The path to Burudi lake is surrounded by dense forest and there was few tribal villages within the forest. Burudi lake is quite big, boating also available. We didn't do boating, rather we decided to take a bath in the lake for the fun of it. Though the water was ice cold we somehow gather the courage and jump into the water, the feeling was like countless pins are piercing through you body simultaneously. After spending just couple of minutes in the water we quickly got out and dried up ourselves. Surprisingly we felt so much refreshed and energized after the bath. (P.S. we all carried our backpacks with us wherever we gone, so there was no issue with clothing and towels while bathing) After that we trek a nearby hill and came down to have lunch lunch at a stall near the lake. It costs Rs.60/person for egg thali. then we went to the portion of the lake where the dam is built. As the water level of the lake was pretty low there was nothing much to see.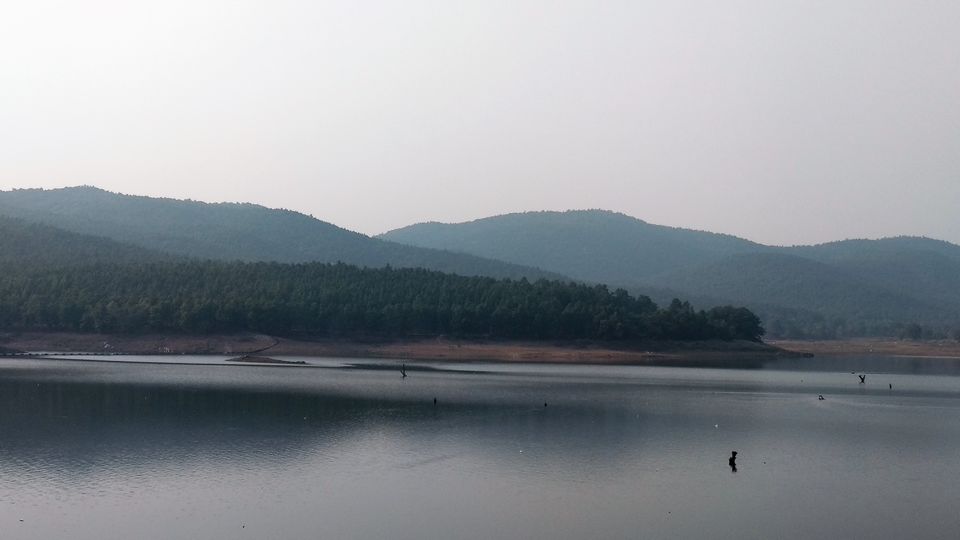 Our next destination was Fuldohori hill top. This place is particularly important as the great Bengali author Bibhuti Bhushan Bandopadhyay used to come here and wrote his novels. Bibhuti Bhushan Bandopadhyay lived in Ghatshila. We hiked to the hill top clicked some compulsory pics and came down within 45 minutes.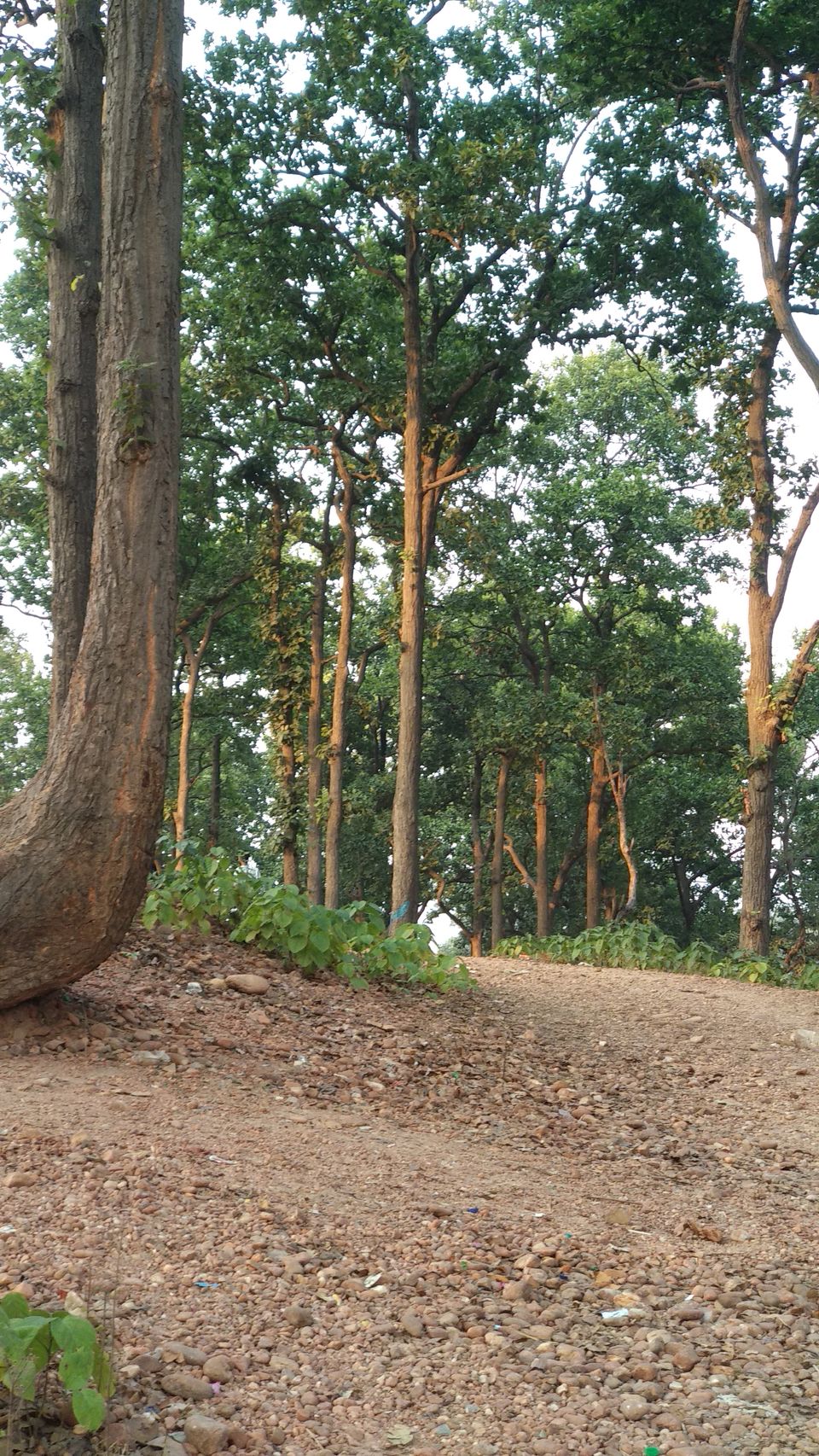 Finally we visited Bibhuti Bhushan Bandopadhyay's house. Here they have kept and restored many of his whereabouts and manuscripts. Personally as a keen follower of his novels it felt very special to be able to visit his house.
Finally we returned to our hotel where we greeted with 4 bottles of mohua, which Deepak had already brought for us. We thanked him whole heartedly and started to prepare for the night. 1ltr bottle of mohua costs Rs.60. I highly recommend you to try it by yourself. It takes some time to show effects on you, its very much like weed, when you become high it can give you a good trip depending on your mood. It has no taste but has a strong smell. At night we went for dinner at the second dhaba(not remembered the name), it costs us Rs. 70/person including non-veg items, the quality of the food was also not that bad. Another day spent high and well.
There are two other attractions you can visit, one is Dharagiri falls and Galoudi Dam. We intentionally not gone for those two sights.
Next day after breakfast we reached Ghatshila railway station, bought our ticket and catch the Ghatshila-Howrah passenger train at 2 p.m. The train departs at around 3 p.m after an hour delay and we reach Howrah by 7 p.m.