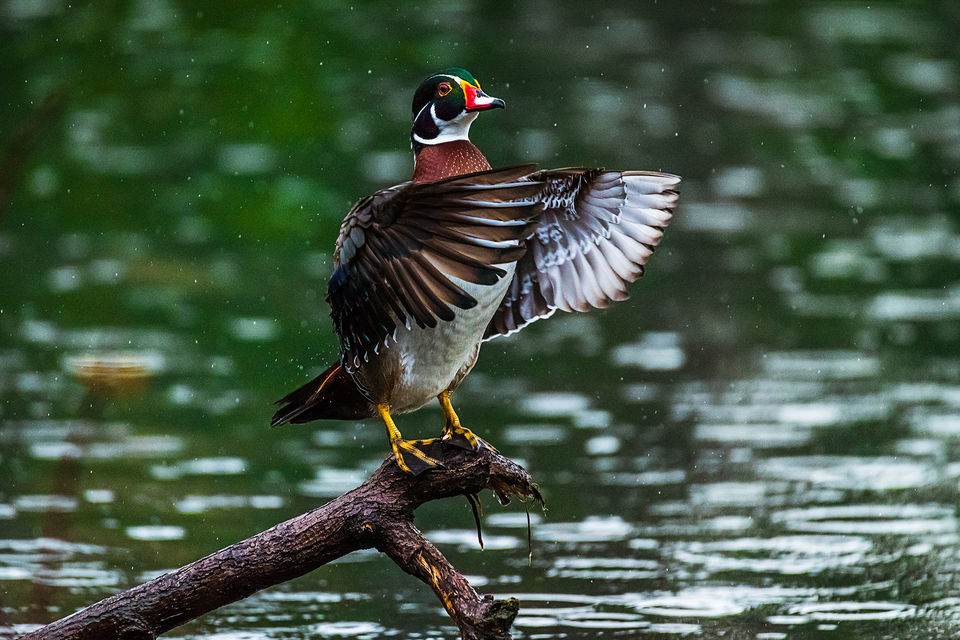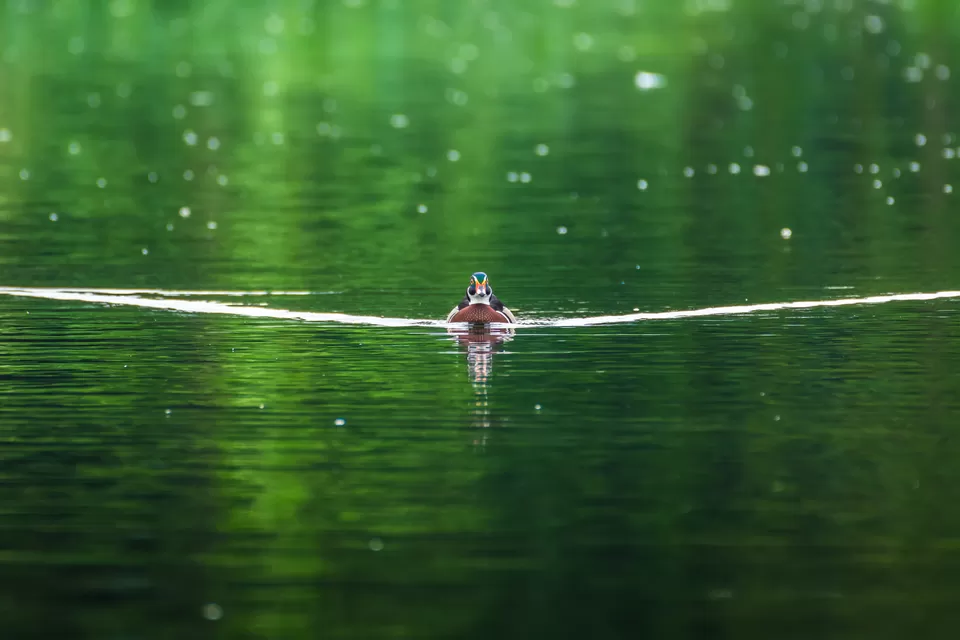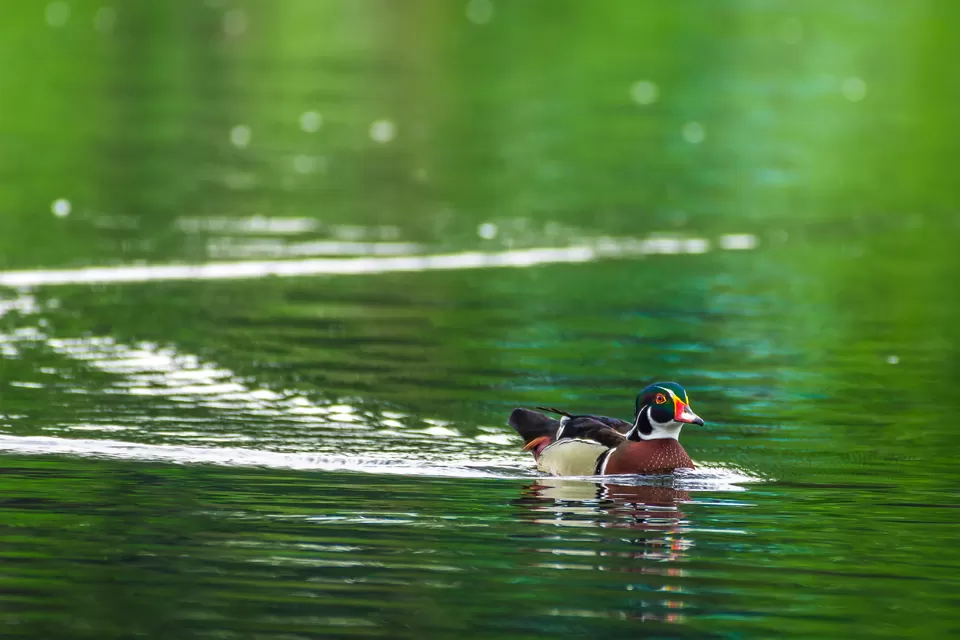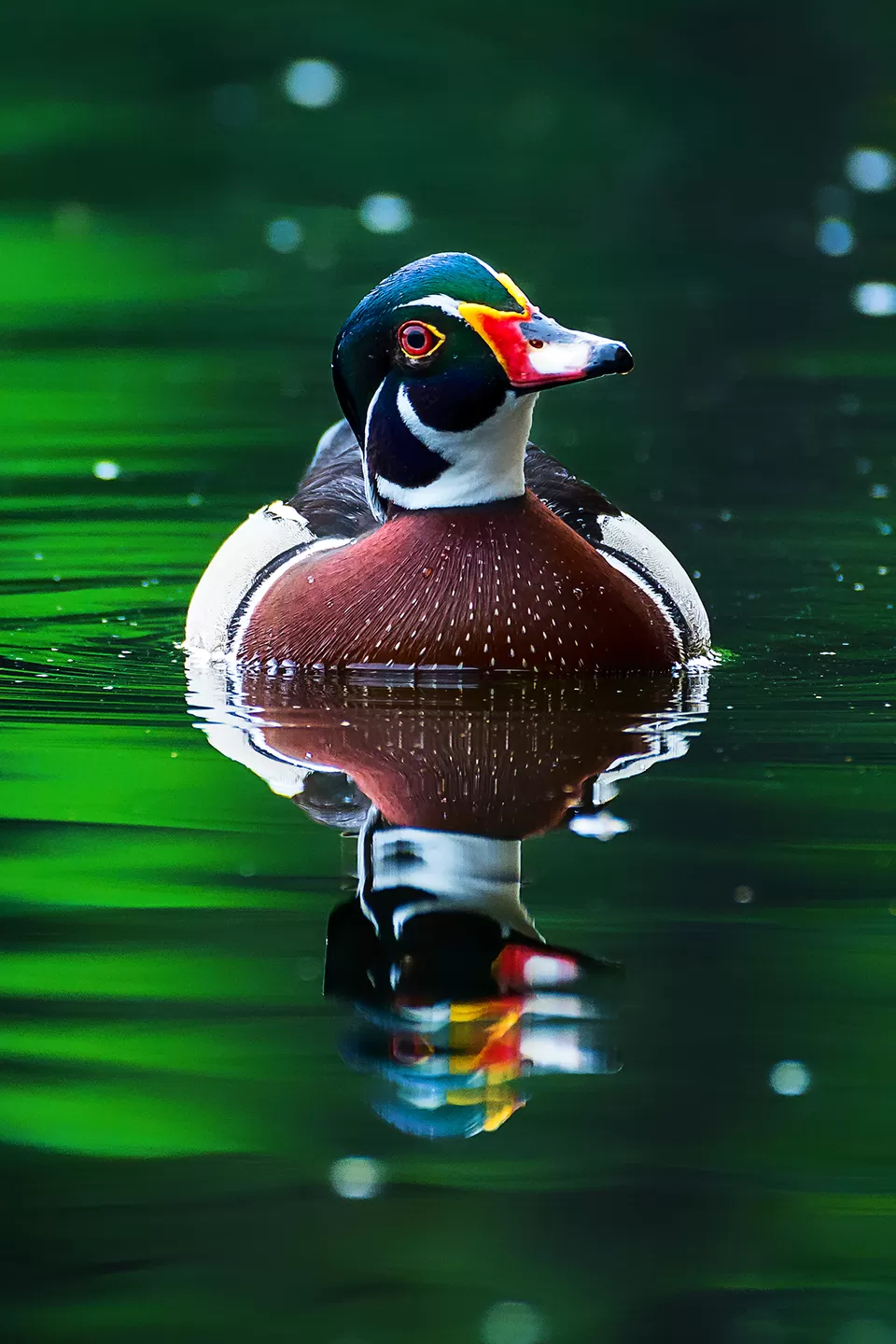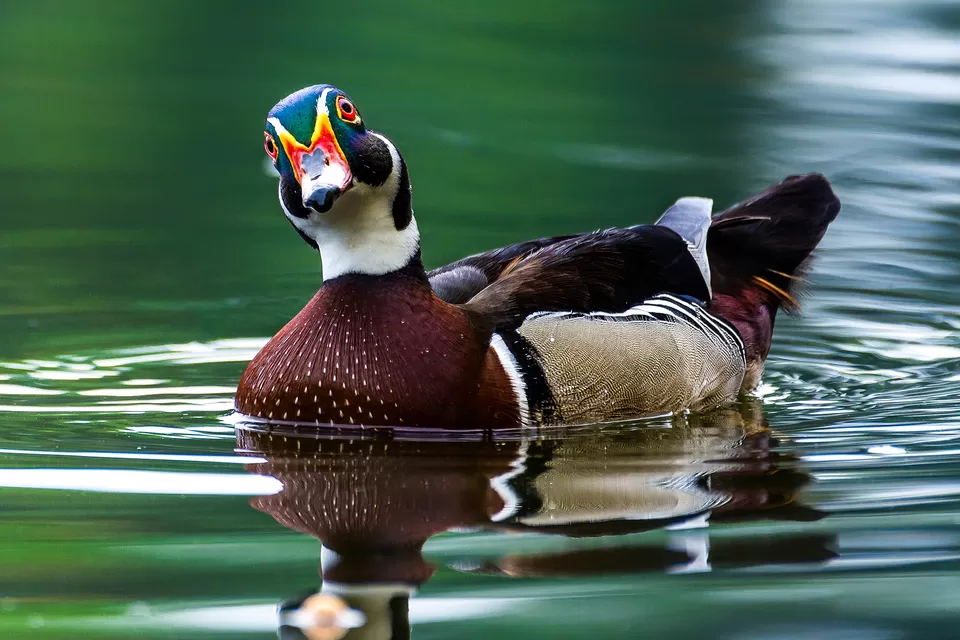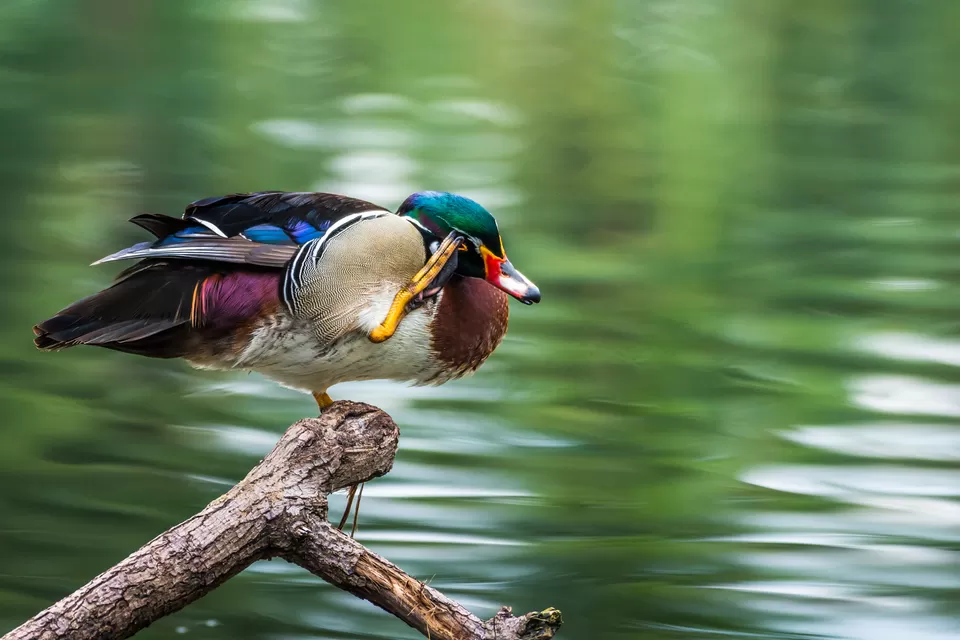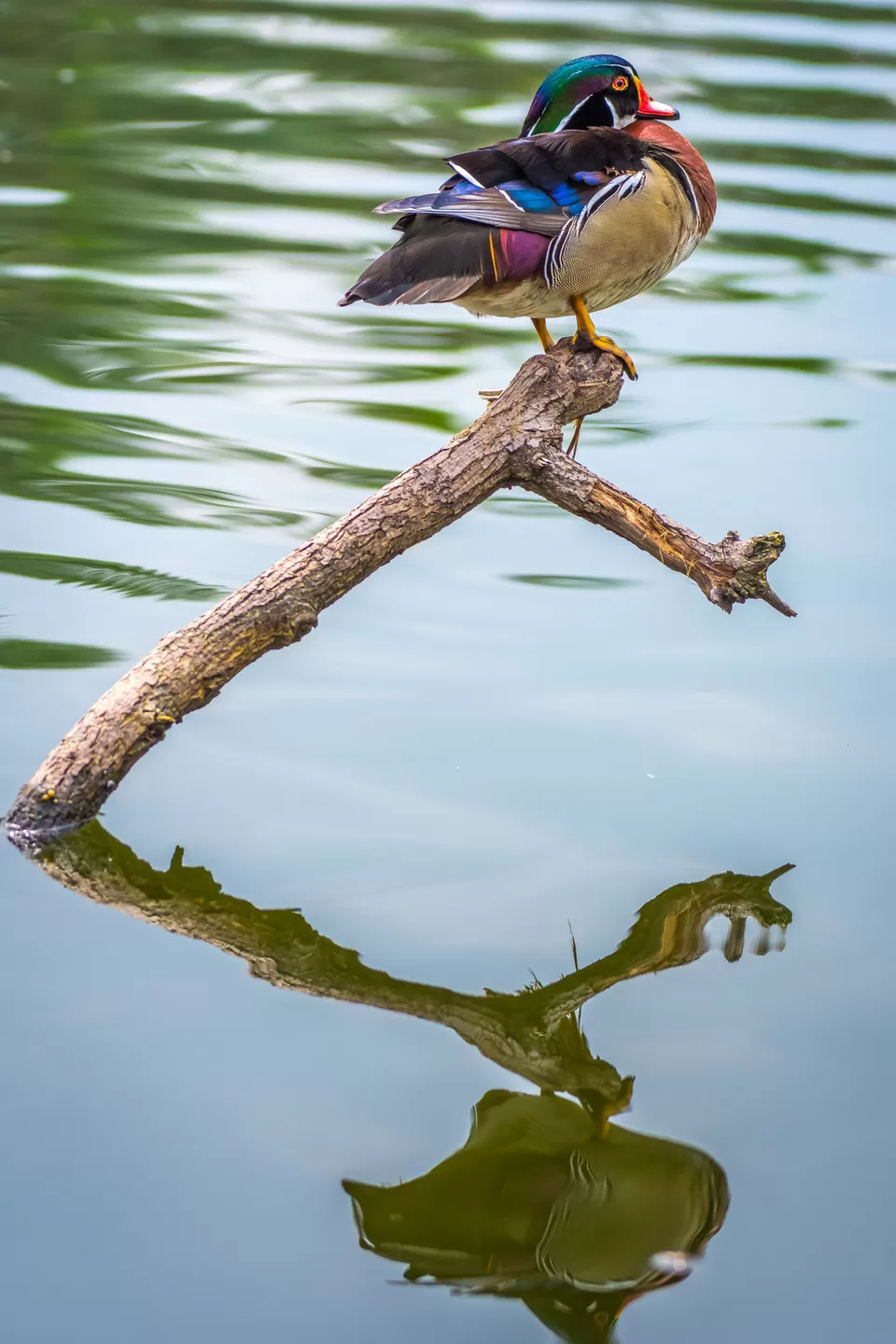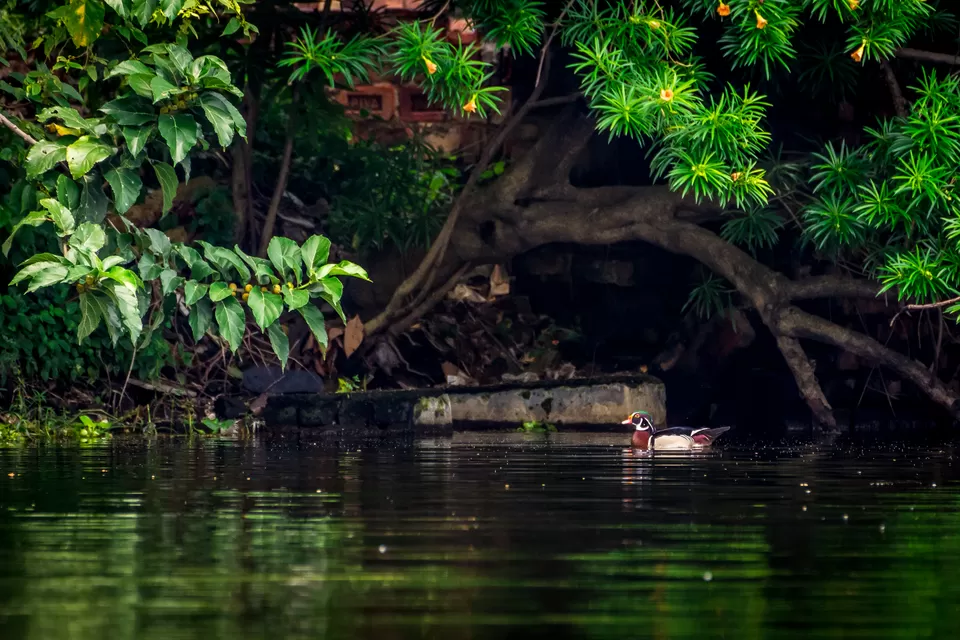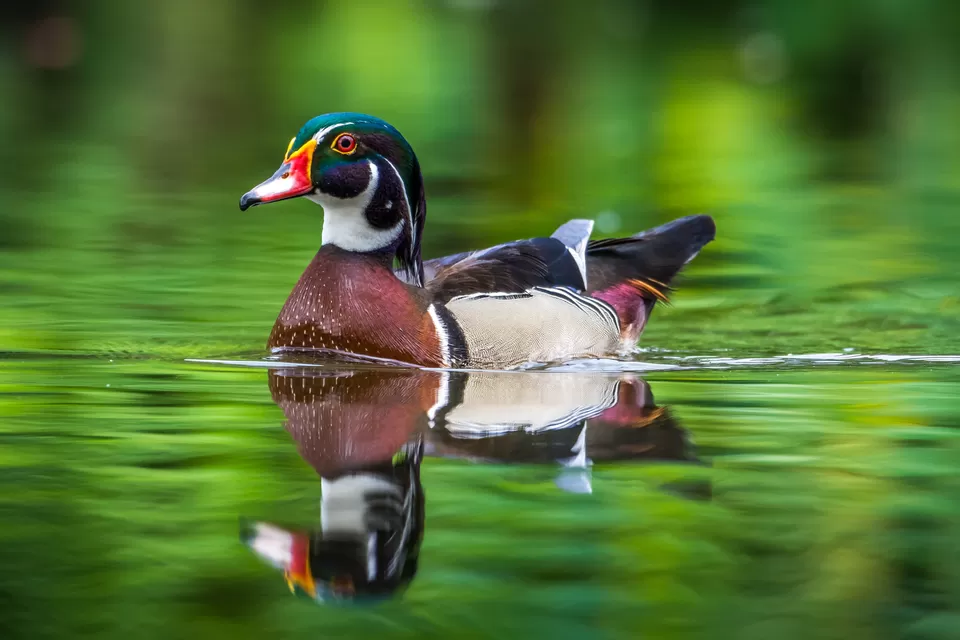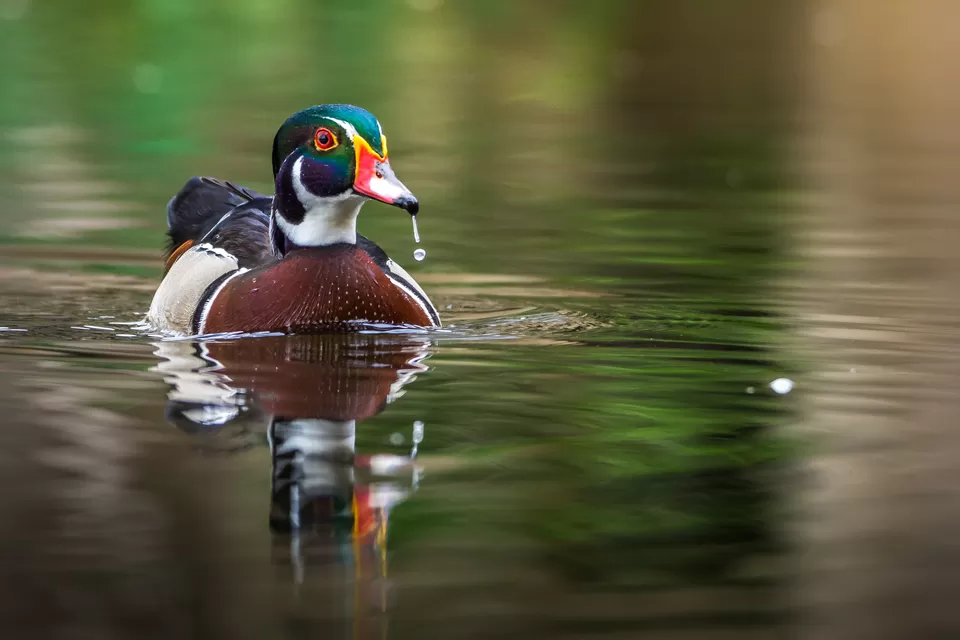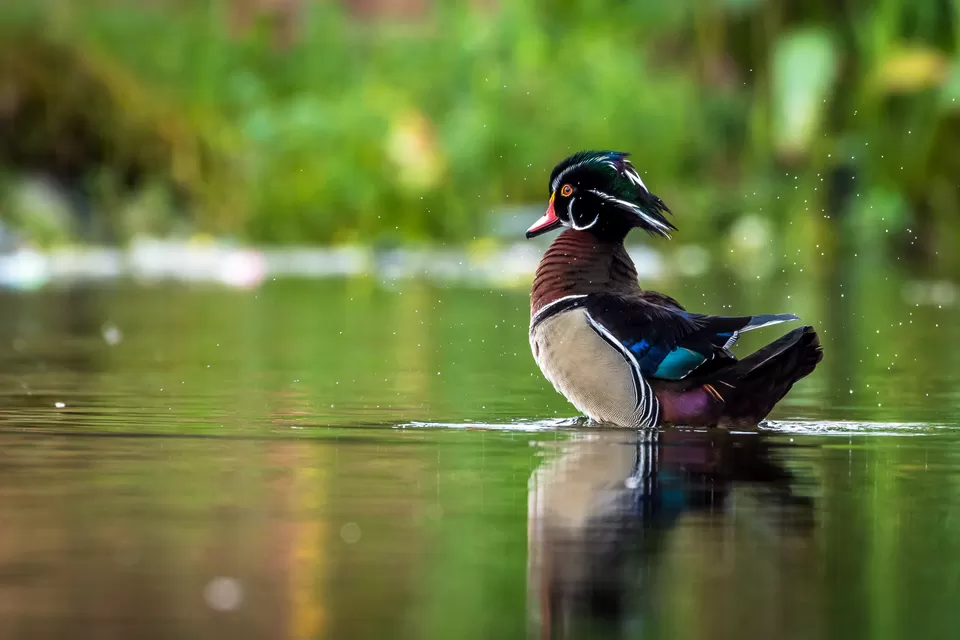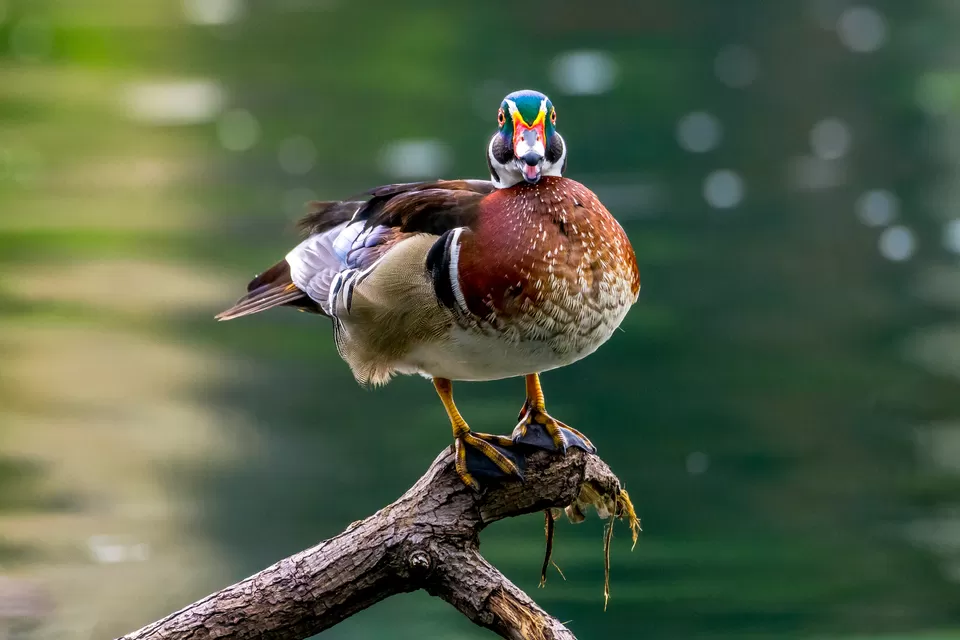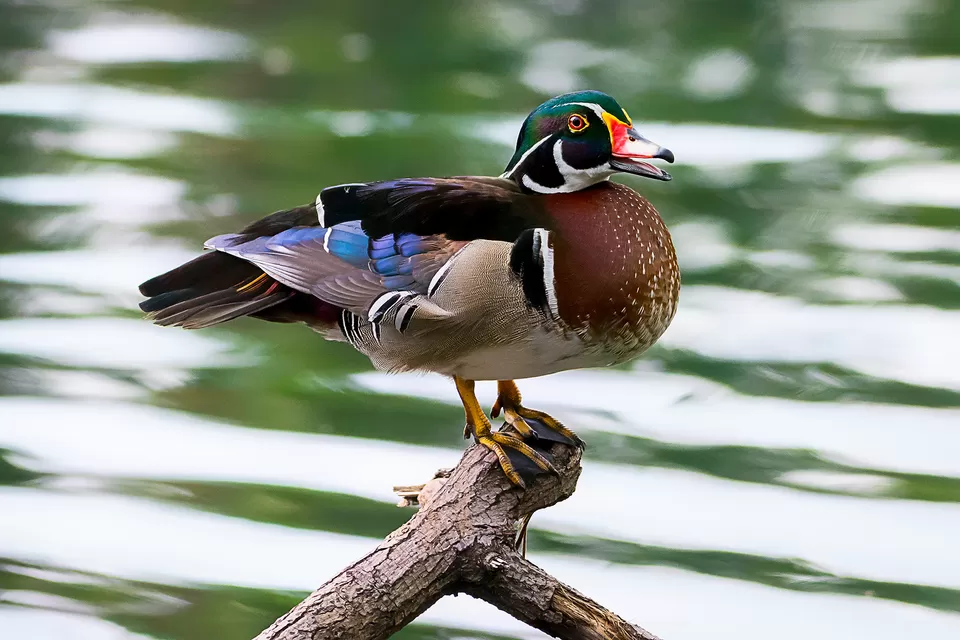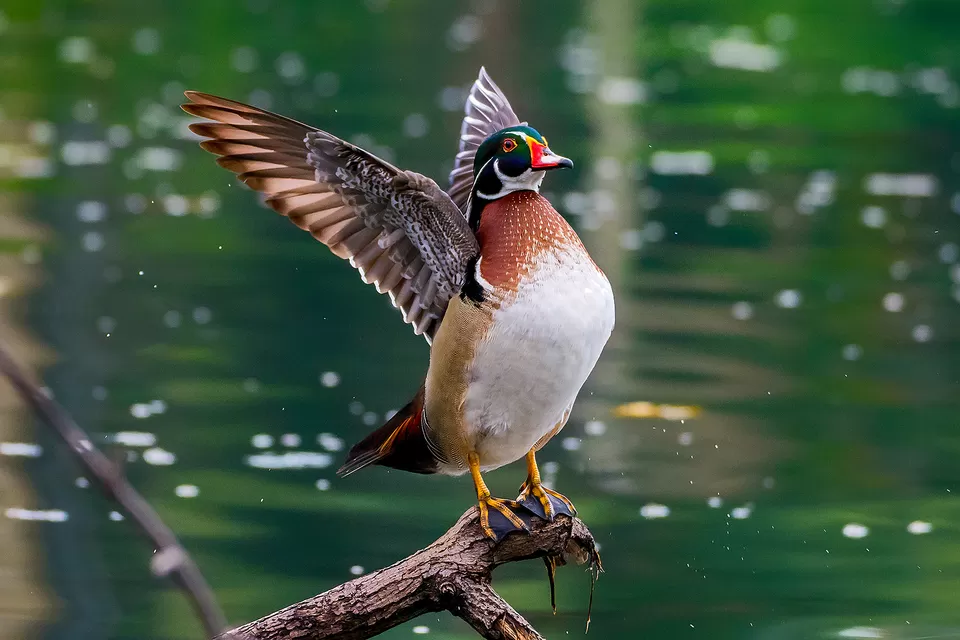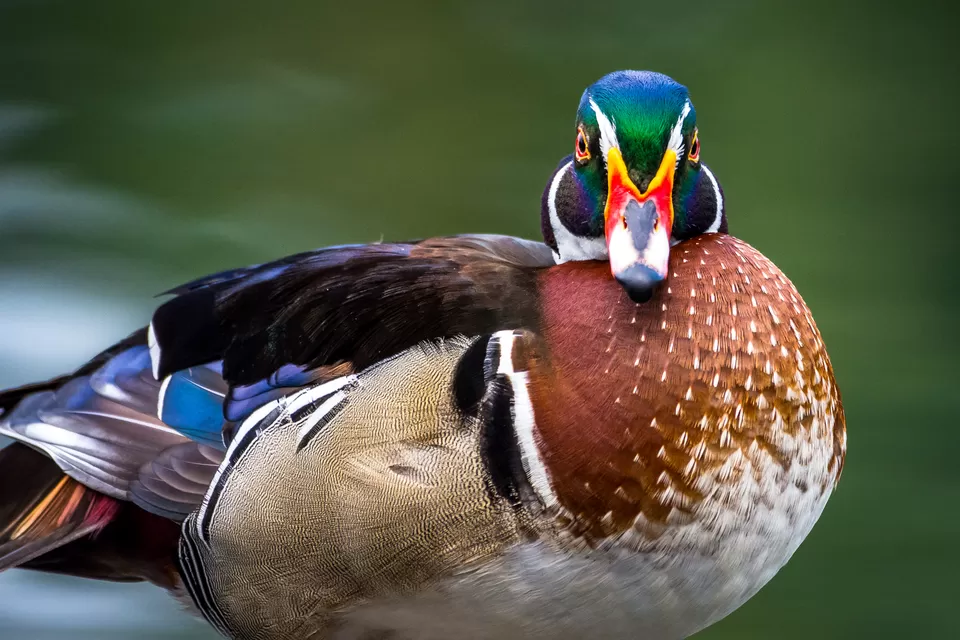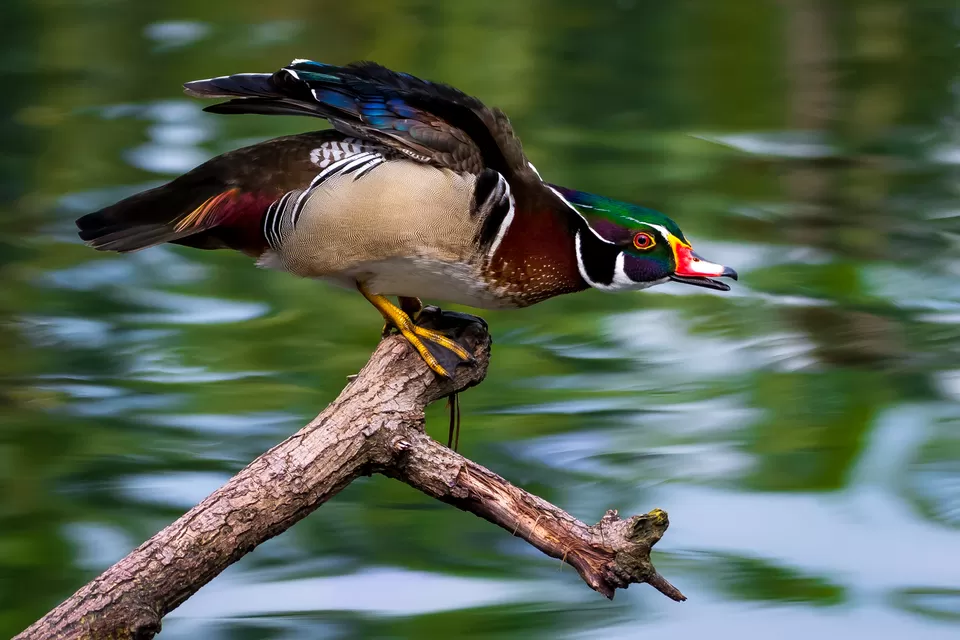 A rare American wood duck has been spotted at Bally, Howrah in West Bengal state of India for the first time.
Colorful male duck at a water-body around 10 days ago was seen in a town around 25 kilometres from kolkata. Such ducks never have been spotted in India before. They are known as Carolina Duck, found in North America. No idea from where it had migrated, however, some local peoples said it could be an escape from captivity or might have flown more than 10 thousand miles.
This duck is different from others and can be identified easily. This pond is of the town and available for use by all, even local stalls selling sweets, tea and snacks have come up there for selling to the crowd of visitors. This pond is becoming tourists point of attraction.
Enthusiastic crowds of bird lovers gathered to see the bird. Many photographers like me also went to catch a few glimpses of this colorful bird. I clicked at different point of view shots and post-processing in the Adobe lightroom. Hope the duck stays and breeds that might introduce an exotic species to the ponds of Bengal.
During this coronavirus period, a few hours of bird photography I went there, but this is my first bird photo-series which I have made till date.