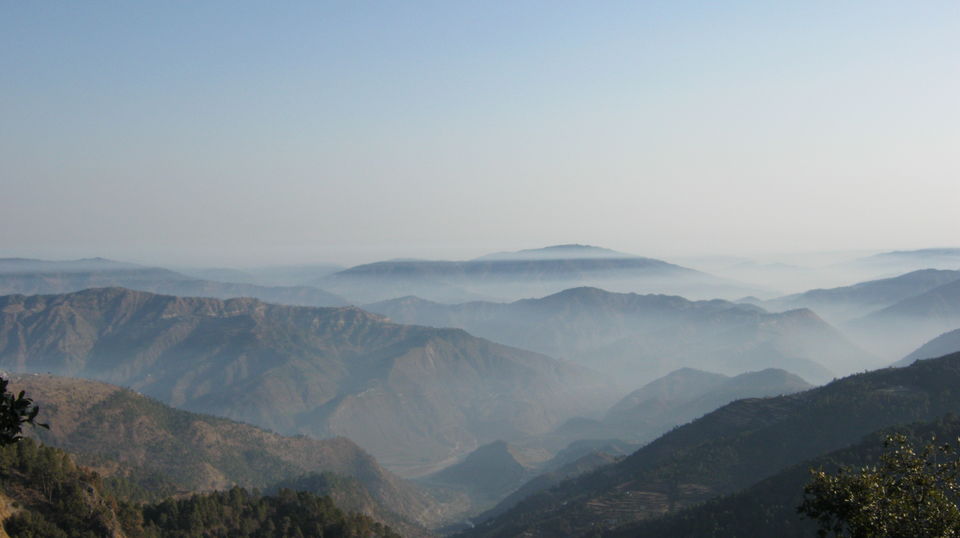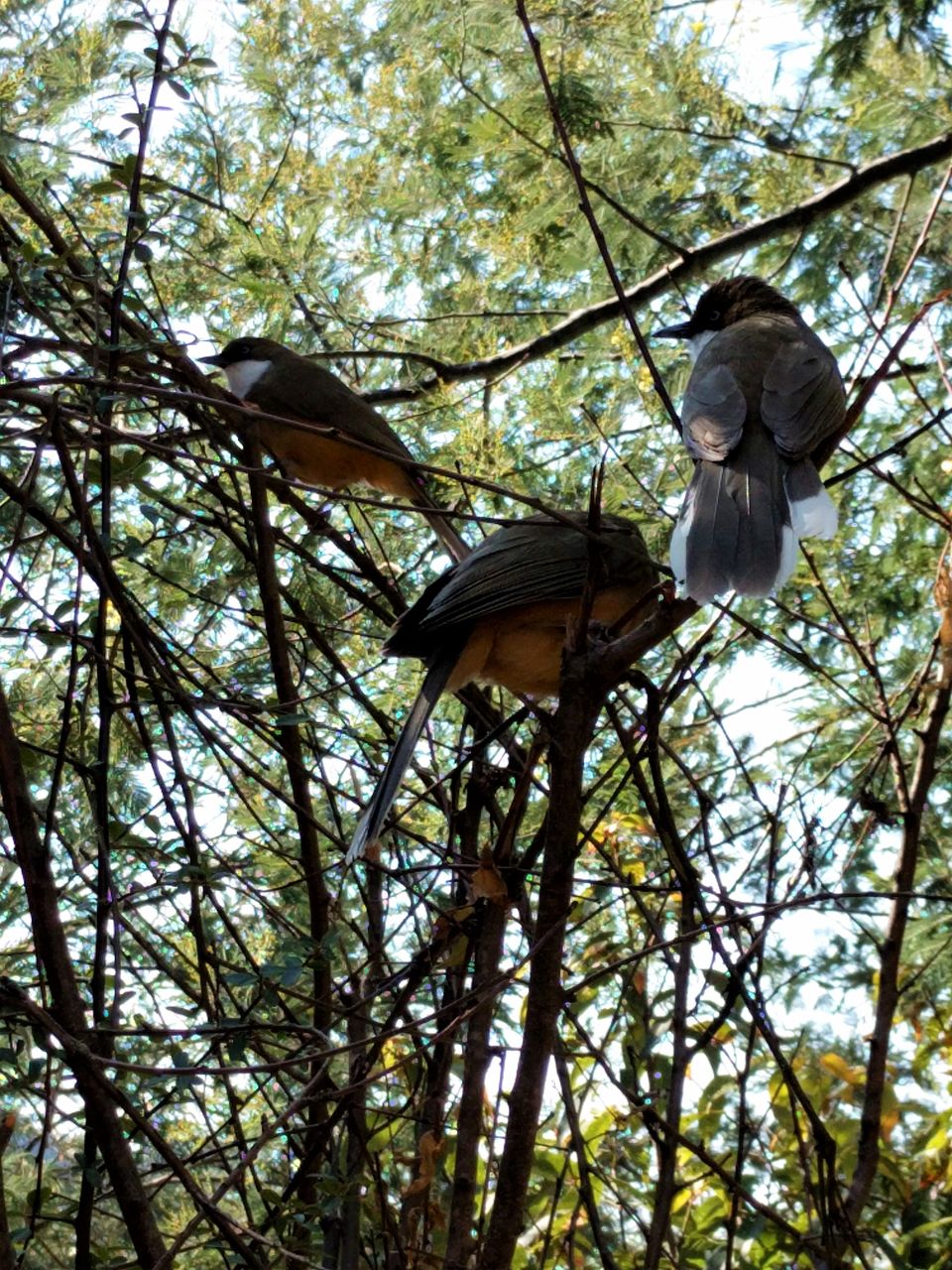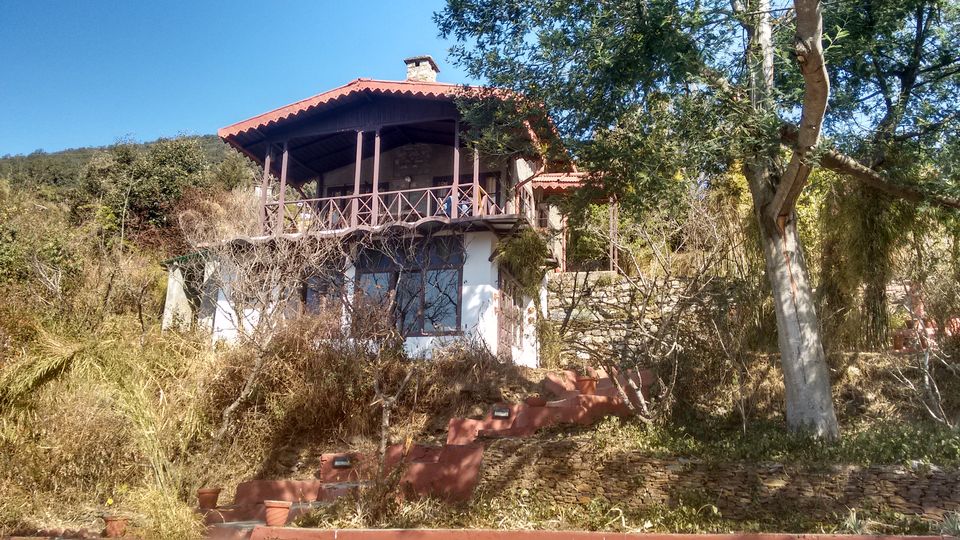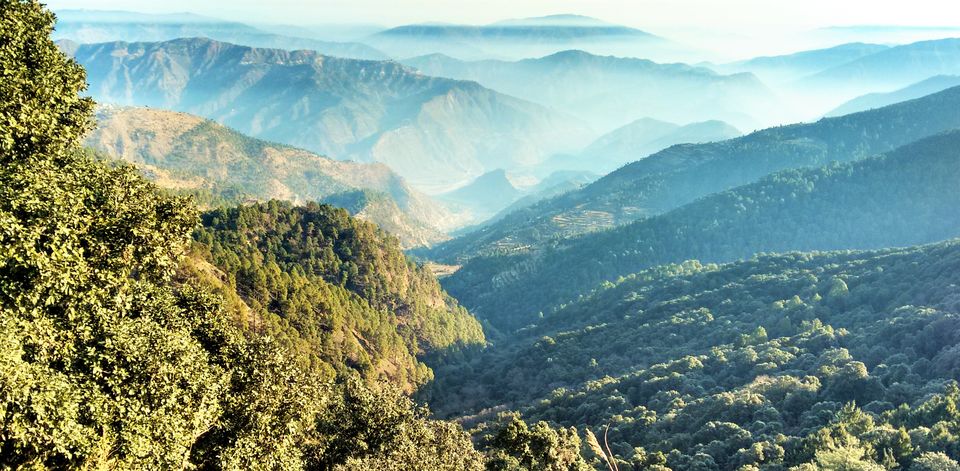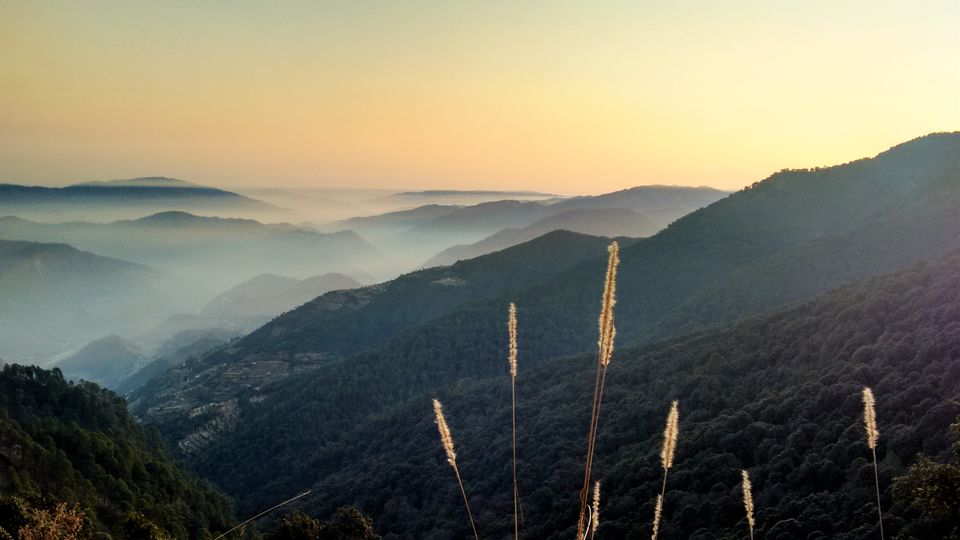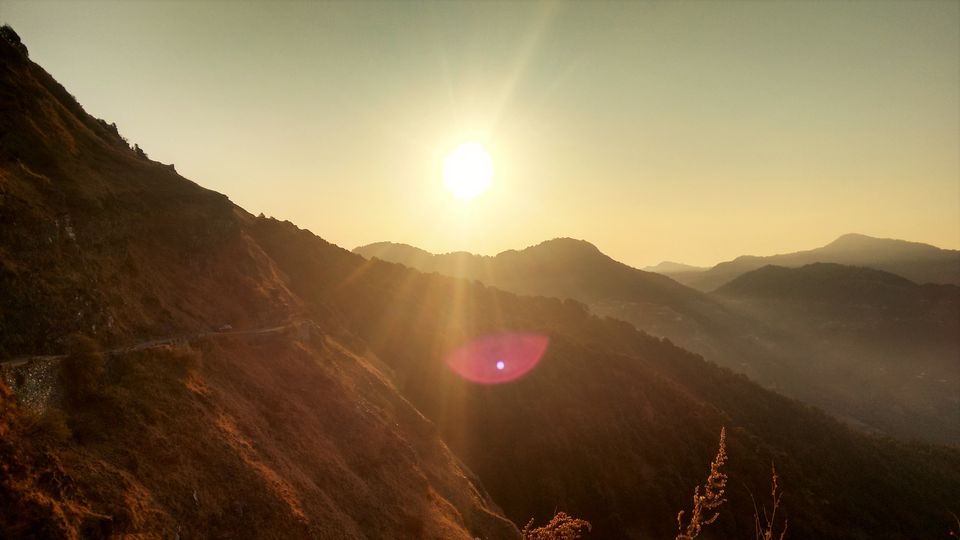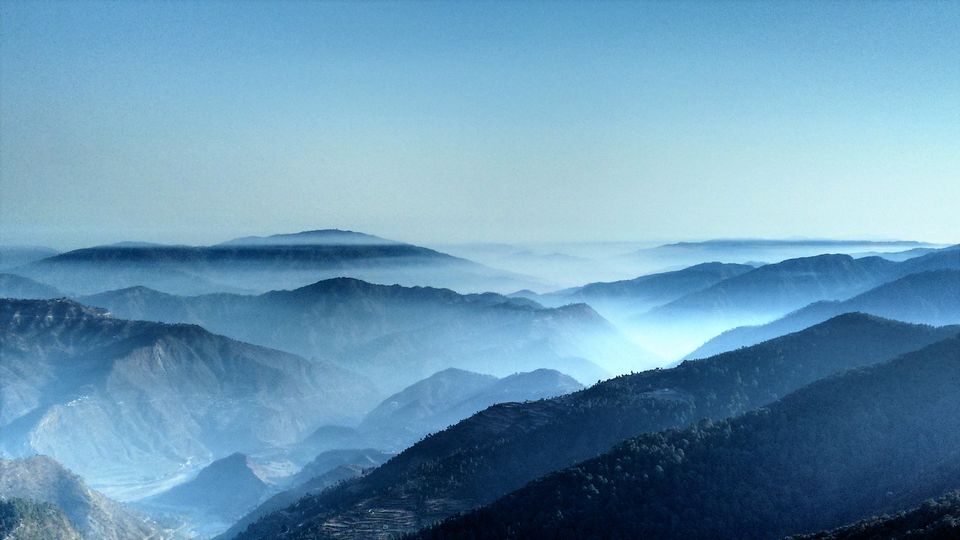 Pangot isn't your regular tourist destination. It doesn't have any forts, palaces, museums or popular markets to lure visitors. This then doesn't come as a surprise that most people haven't even heard of it. But if you are the kind who'd much rather prefer the company of nature than people, then Pangot is your perfect weekend getaway. Devoid of phone network and too many people, it literally allows you to cut off from the world, like the good old days.
Just 15 kms away from the chaos of Nainital lies this heavenly little secret tucked in the Himalayas. A bird watcher's paradise, it is home to over 200+ species of birds. Amongst animals the barking deer, Himalayan Goat (Ghoral) and the native Indian Deer (Sambar) are the more commonly sighted ones. If you're unlucky you might even encounter a leopard or a tiger which reside in the dense forests all around. But if none of these interest you, just go there for the sheer scenic beauty that can leave even the most uninterested tourists gaping in awe.
Ways to discover the joys of this tiny hamlet
1 China Peak Range at the Himalayan View Point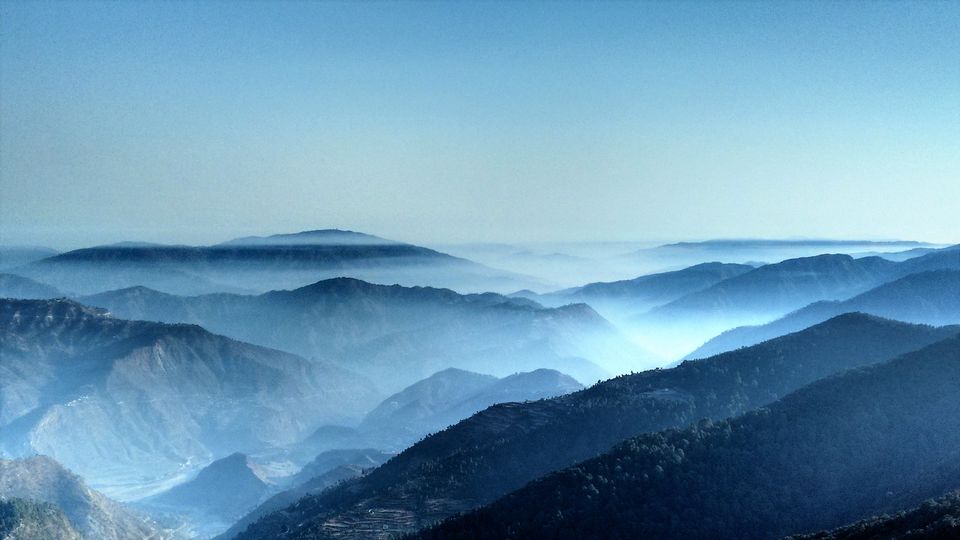 On the way to Pangot lies a bend, which on a clear day, gives an expansive and wondrous view of the snow covered mountains of the China Peak Range. Known as the Himalayan View Point, this place attracts quite a few tourists during the day time who often carry binoculars to get a closer view. I, however reached this point well into the night, only to be greeted by a full moon and all the constellations perfectly etched in the clear mountain sky. It seemed like an explanatory diagram drawn to perfection on a blackboard by an over enthusiastic stargazer.
2 Bird Watching at Kunjkharak
'Kharak' means 'pass' in the local (Kumaoni) language and Kunjkharak, not only provides the best sunrise and susnset views among the majestic Himalayan mountains, but is also known for eco-tourism and bird watching. A little ahead of Pangot, this place is home to high altitude birds like the Himalyan Griffon, Hen Harrier and Steppe Eagle. It is also known for the highly endangered 'Khoola' moss which is used in cosmetic products.
One needs to reach this spot early morning/evening and can spend a couple of hours sighting birds and native animals. I ended up seeing almost 24 different birds and animal species here.
At the end of the road there is a single Forest Rest House, beyond which the path meets a dead end.
3 Kilbury Point
It is the highest access point in the area. Founded by the Britishers, it has a Forest Rest House which not only gives a view of the surrounding forests, but also gives an overview of the Naini Lake which lies below in Nainital. One can even walk from here to Pangot through the rich oak, pine and rhododendron forests which makes for a beautiful trek. However, we were strictly warned against doing so, as the night before, a tiger was spotted right next to the rest house, trying to kill a wild deer.
4 Woodpecker's Point
You might just pass it by as yet another bend on the road unless you have someone along with you who knows the exact point. Once identified correctly, it takes about two minutes to walk through a forest trail which leads to a large opening surrounded by trees on all sides. In the monsoons, this opening fills up with water and becomes the pond it's supposed to be rather than a shallow piece of land as witnessed by me in wintertime.
There is no need to even strain your ears, as the melodious calls of the birds are loud enough for you to hear in the otherwise quiet woods. In between you can clearly identify the clucking noises made by the woodpeckers as they are at work on a nearby tree.. If you close your eyes you can imagine yourself in the movie 'Rio' for a fleeting second.
The Rufous bellied Woodpecker is the most easily spotted variety there.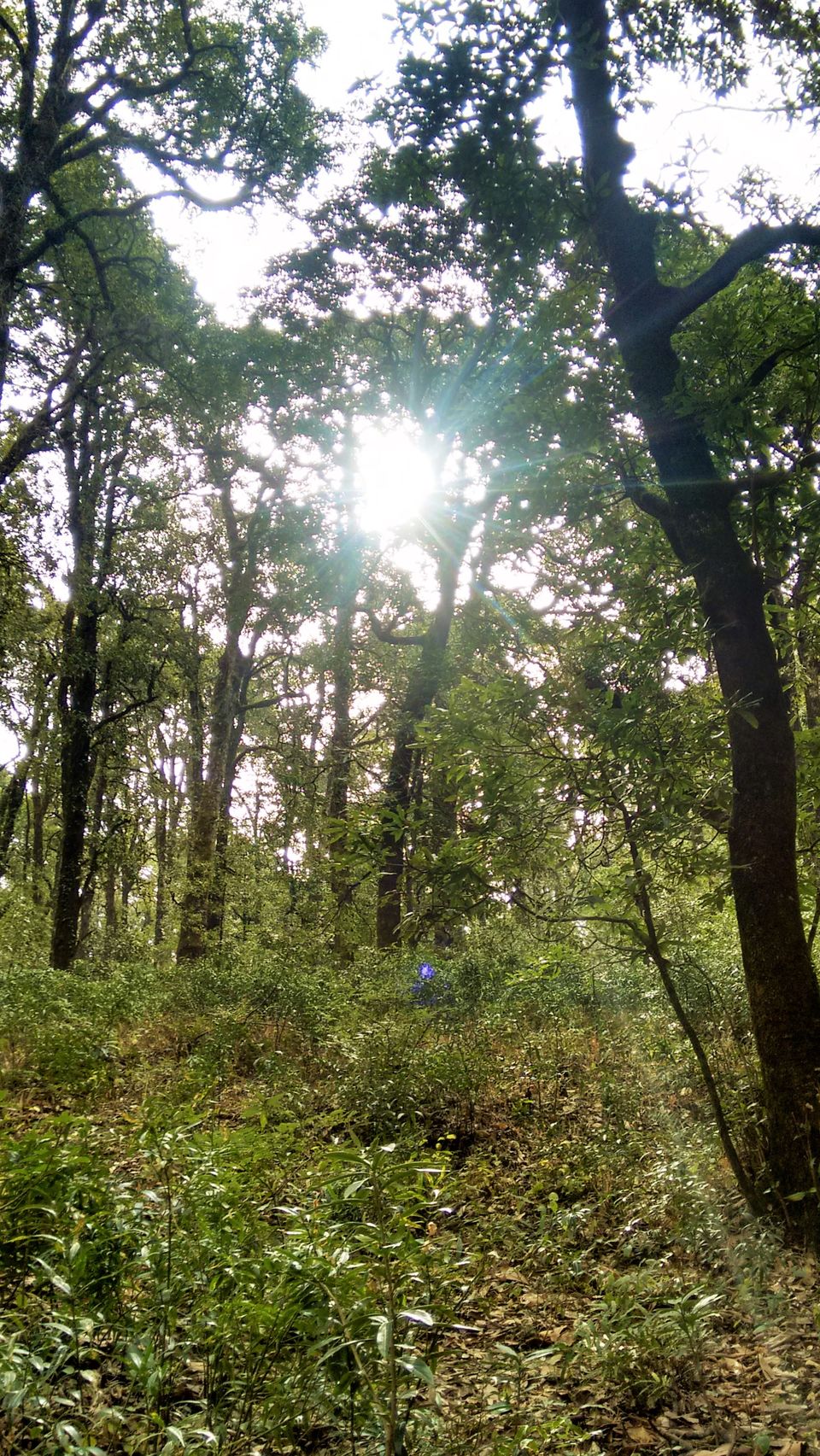 Must Haves: Good Walking/trekking shoes, a good pair of binoculars and preferably a good camera
Where to Stay:
The Jungle Lore Birding Lodge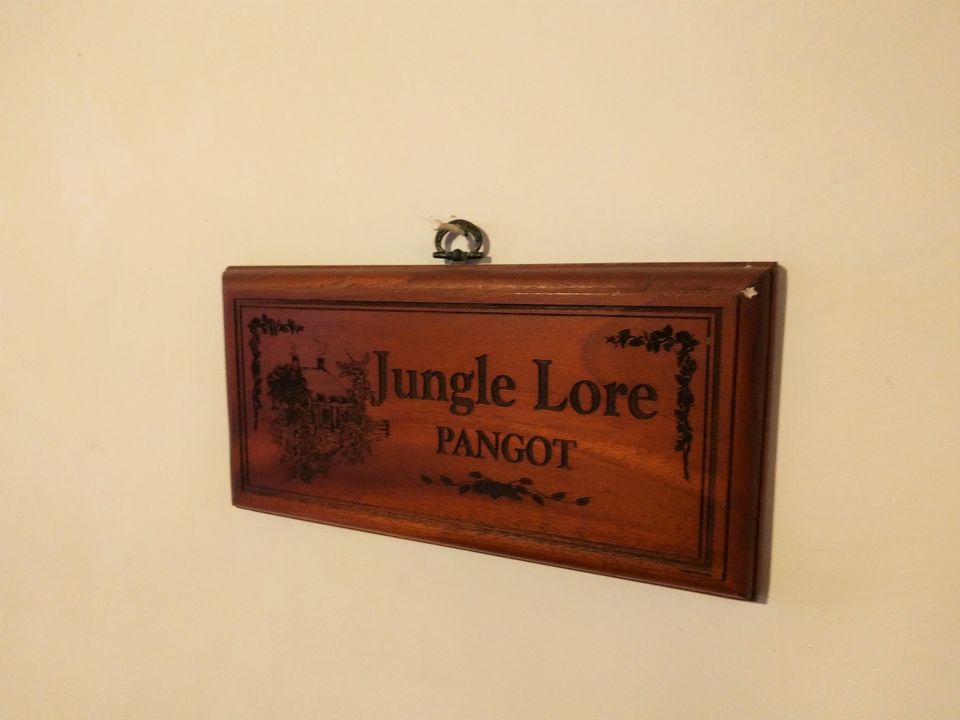 Distance from New Delhi to Pangot – approximately 330 kms
Getting There
Pangot is about 15 kms from Nainital, a popular hill station in Uttrakhand. The drive to this village passes through the dense Kilbury forests of China Peak Range via the Himalayan View Point.
By Road
Via NH24 – New Delhi – Ghaziabad – Hapur – Moradabad – Rudrapur – Haldwani – Nainital – Pangot (7-8 hours)
Buses from New Delhi to Nainital are easily available after which one can take local cabs/taxis going to Pangot. However, these might not be available at all times. (Mostly after dark).
Avoid travelling on this route at night, especially in winters (foggy evenings) as the Hapur - Moradabad stretch is notorious for bandits. A number of incidents of looting have been reported after sun down.