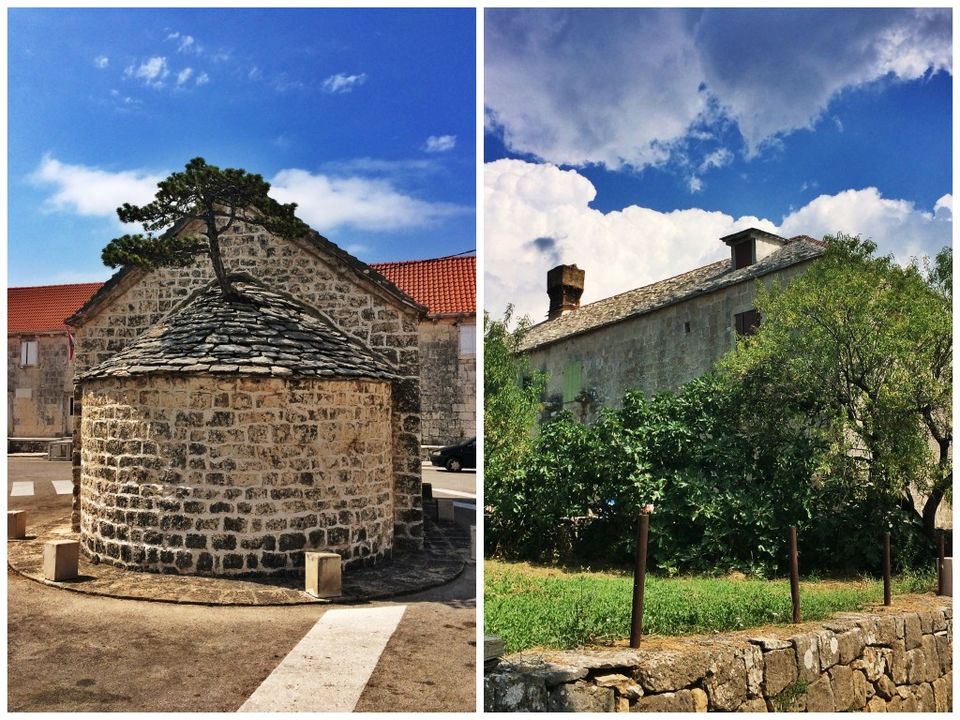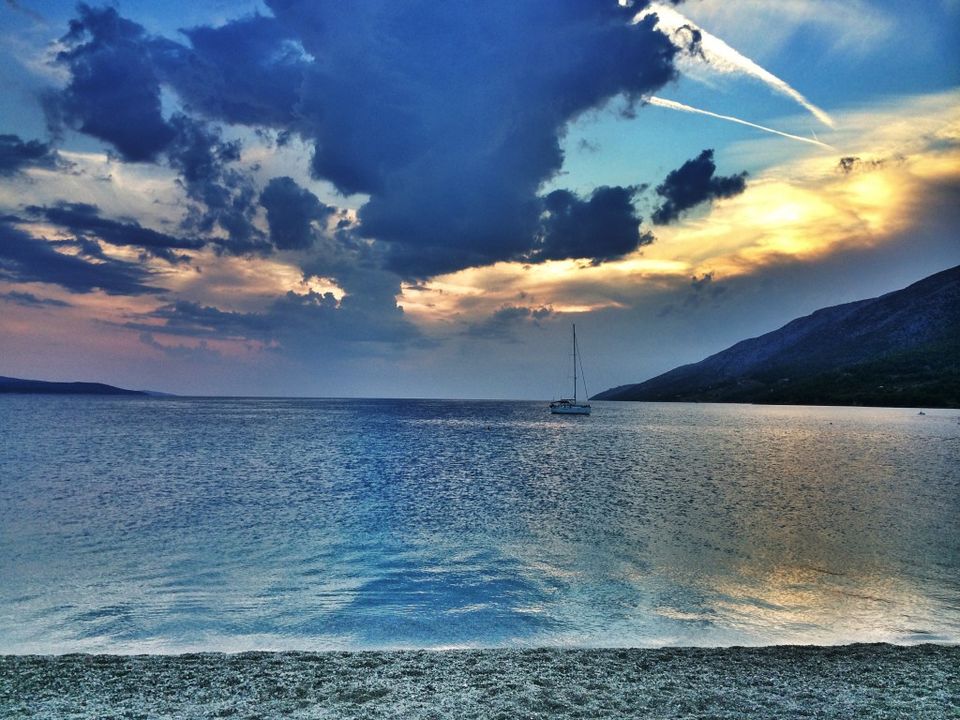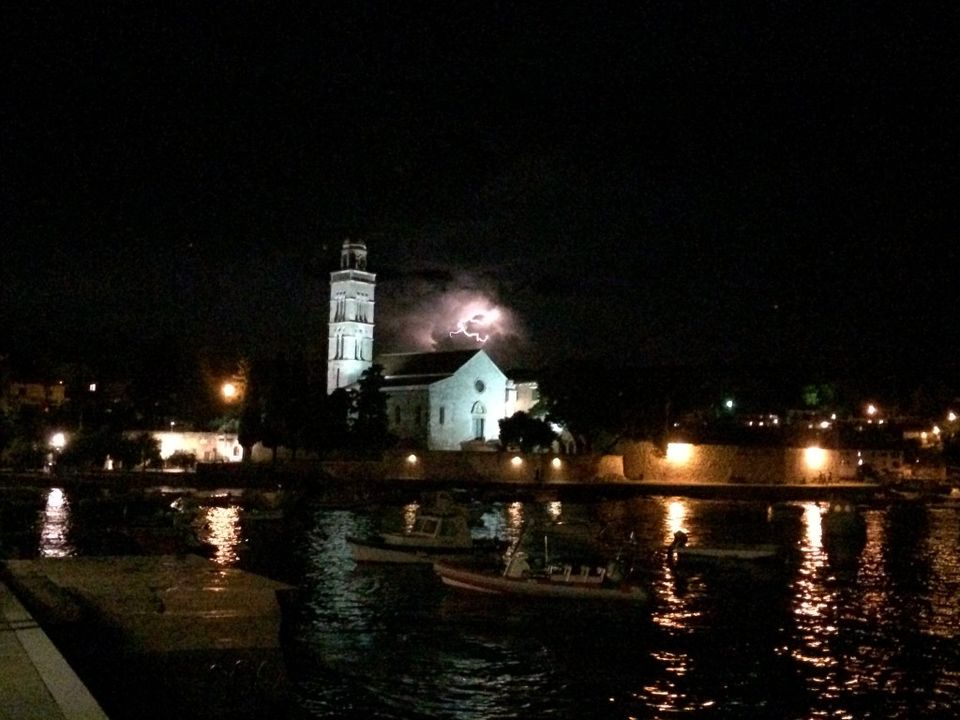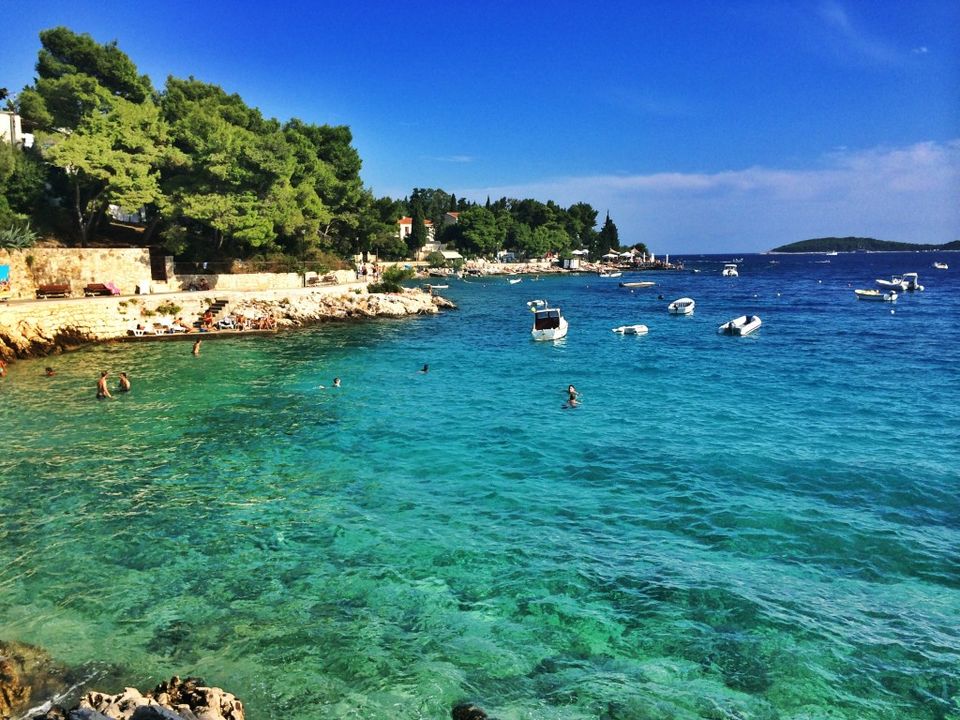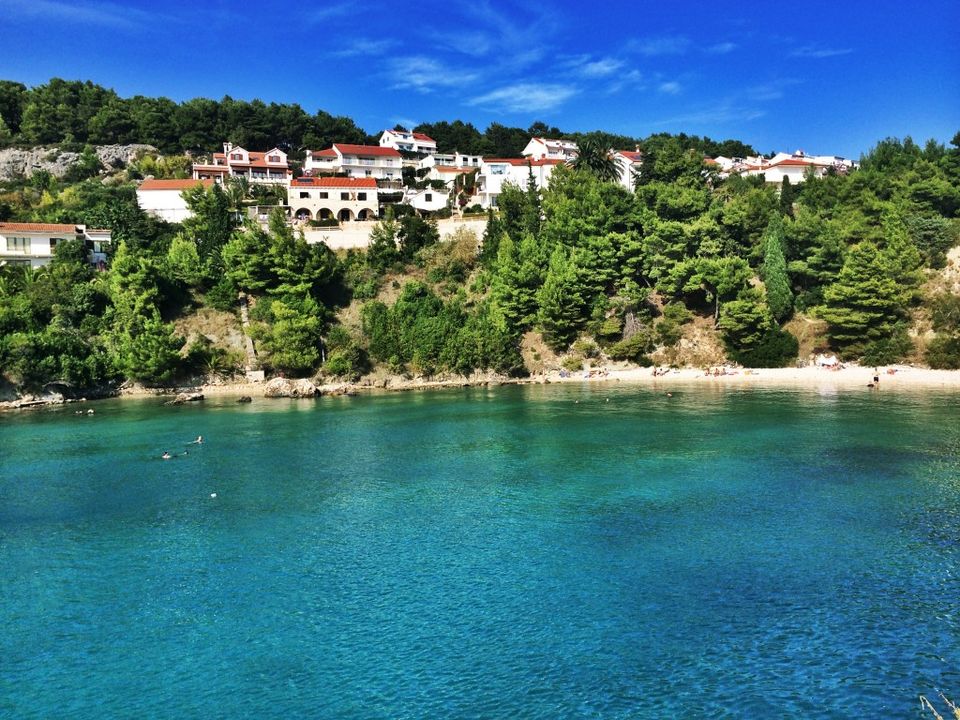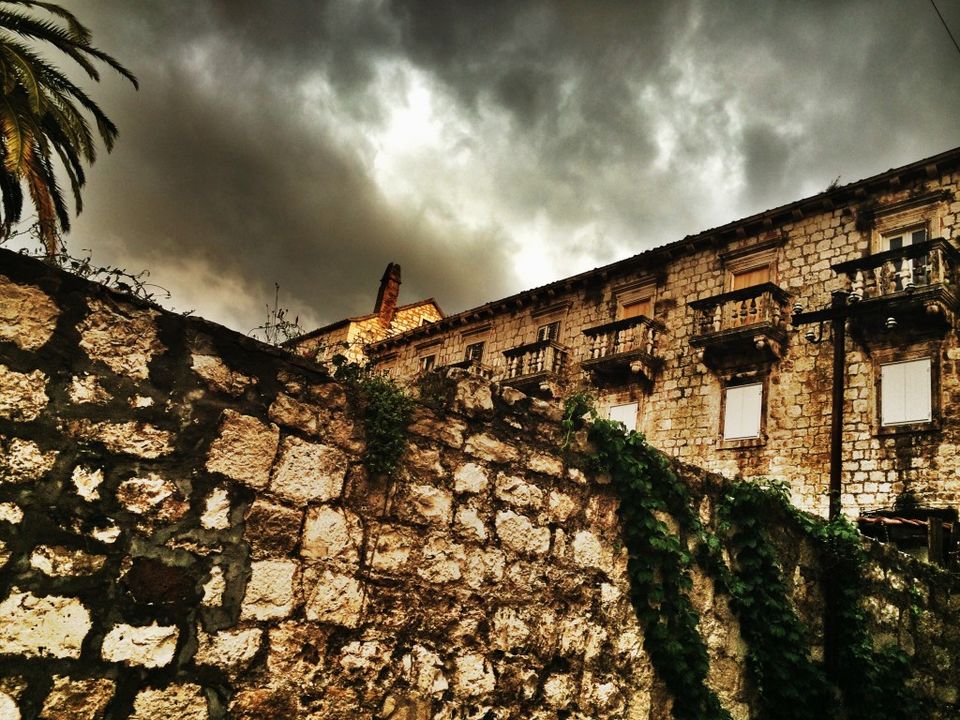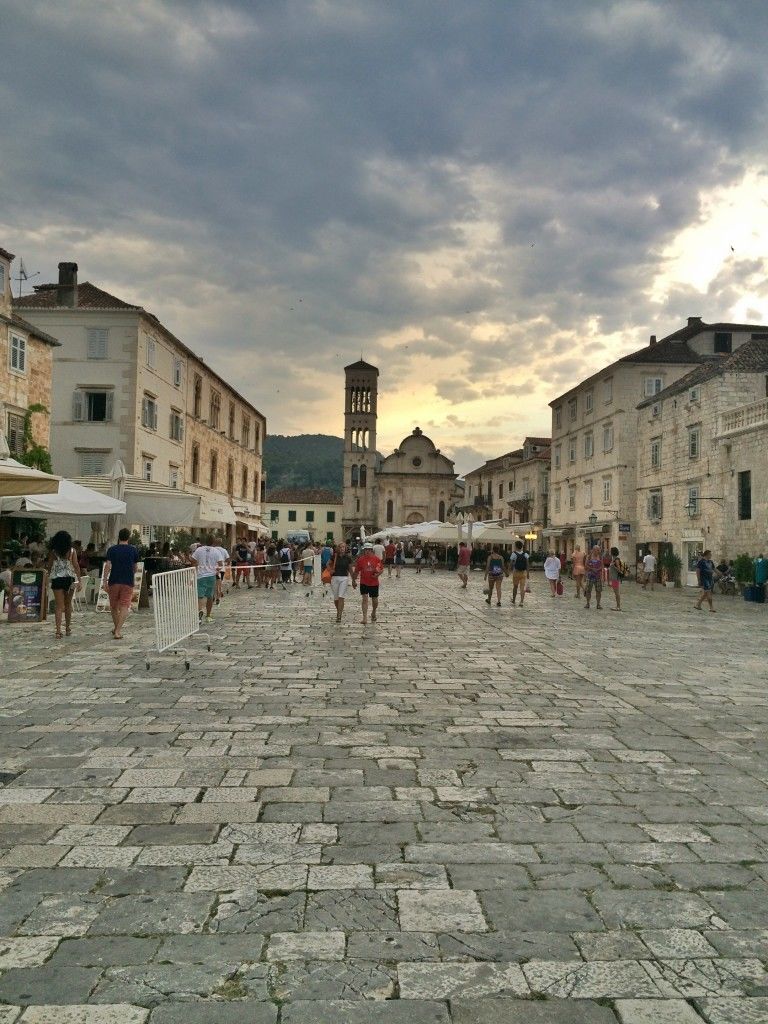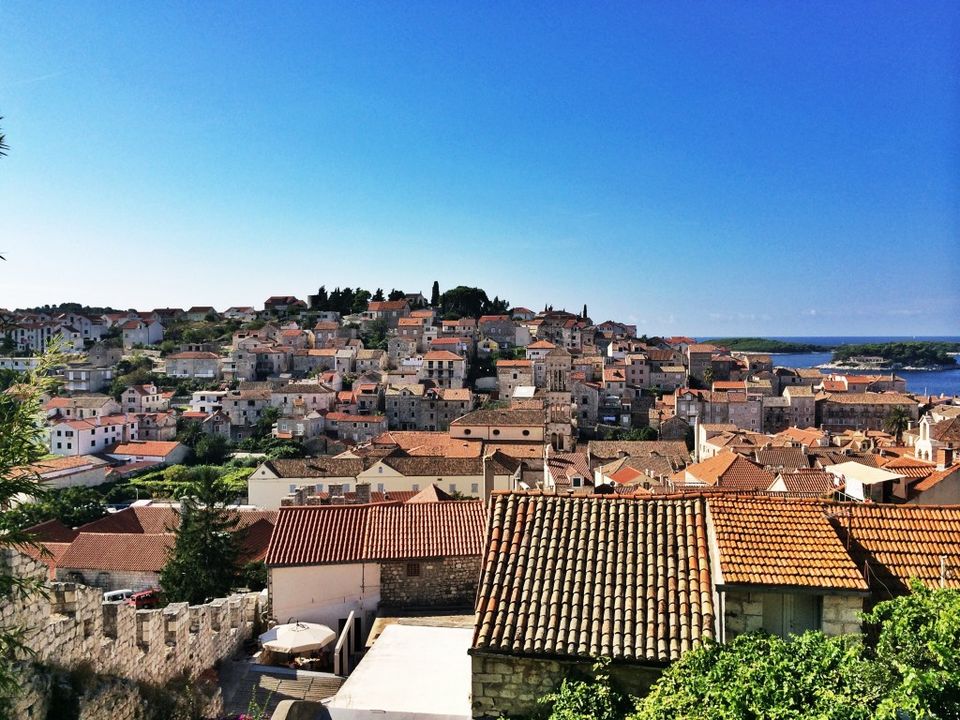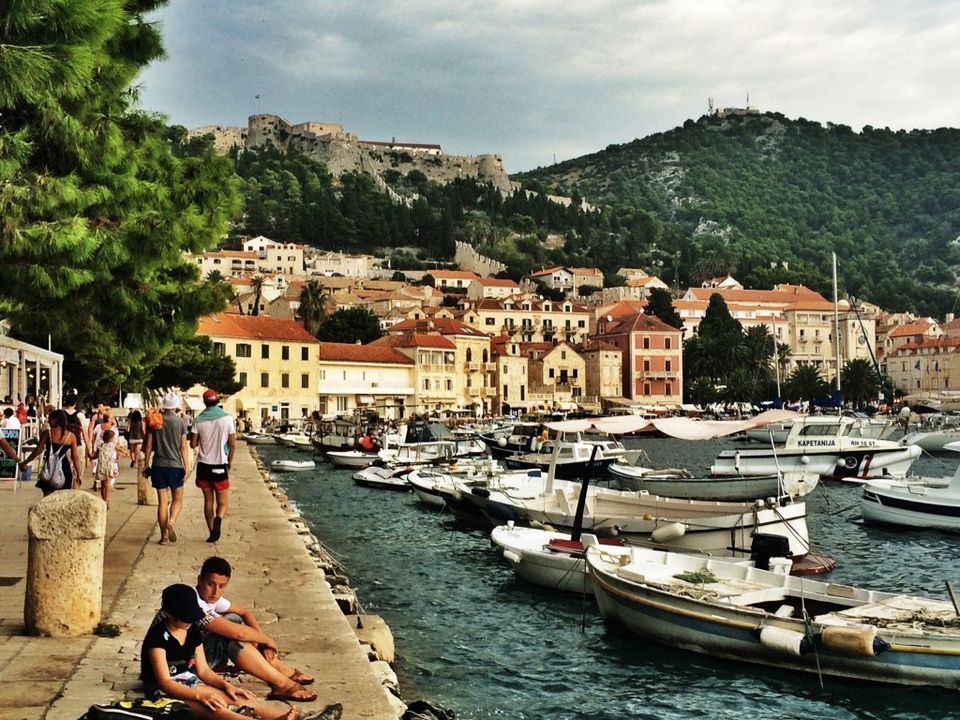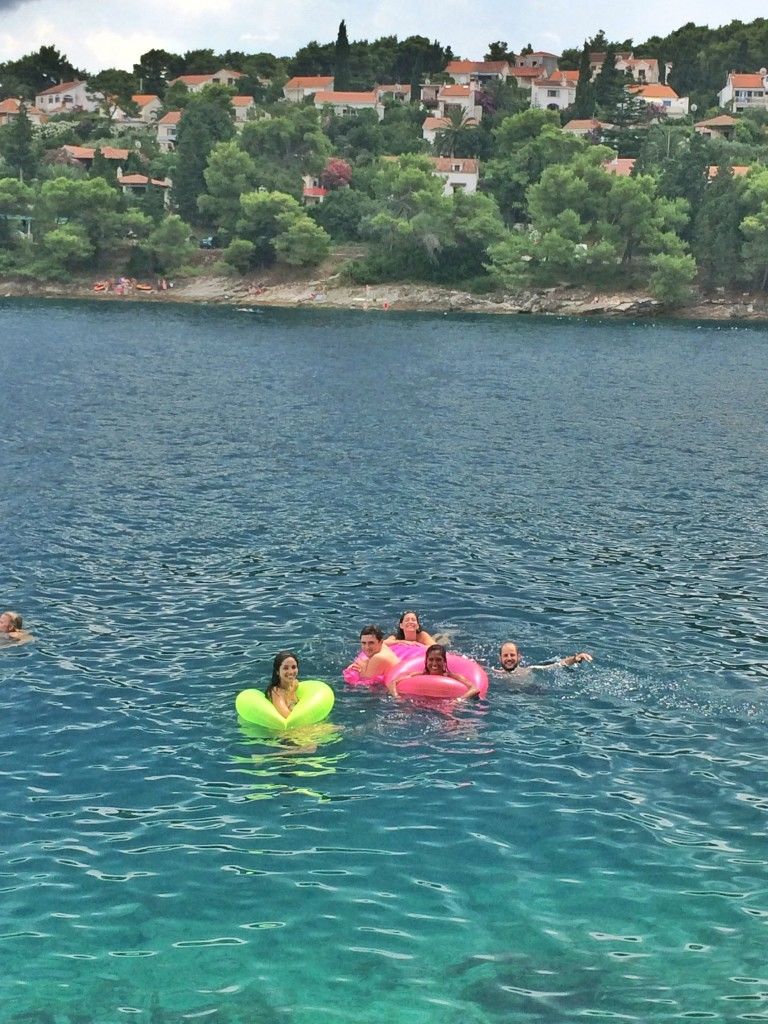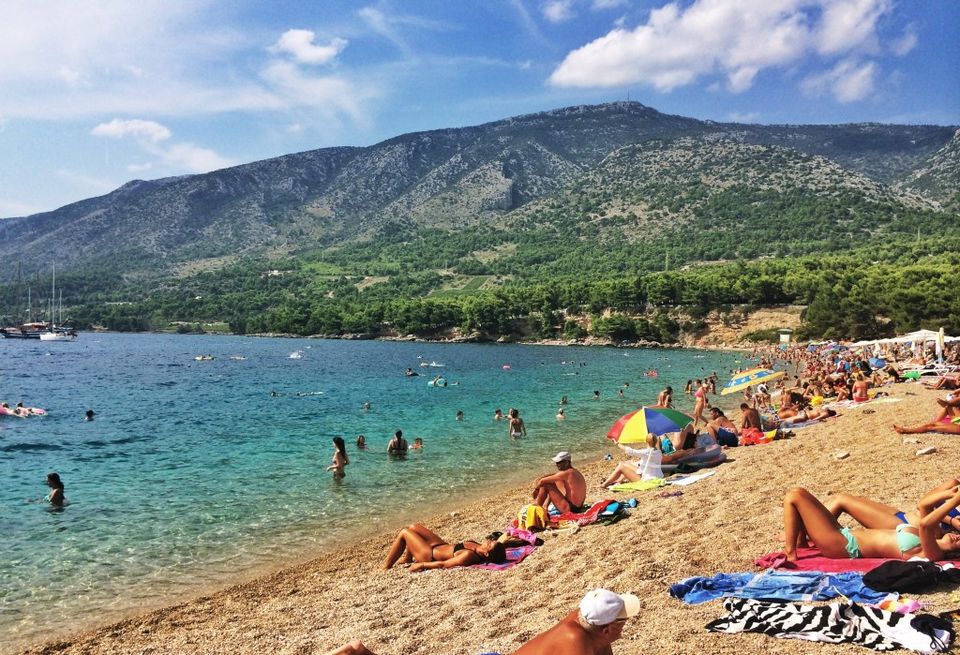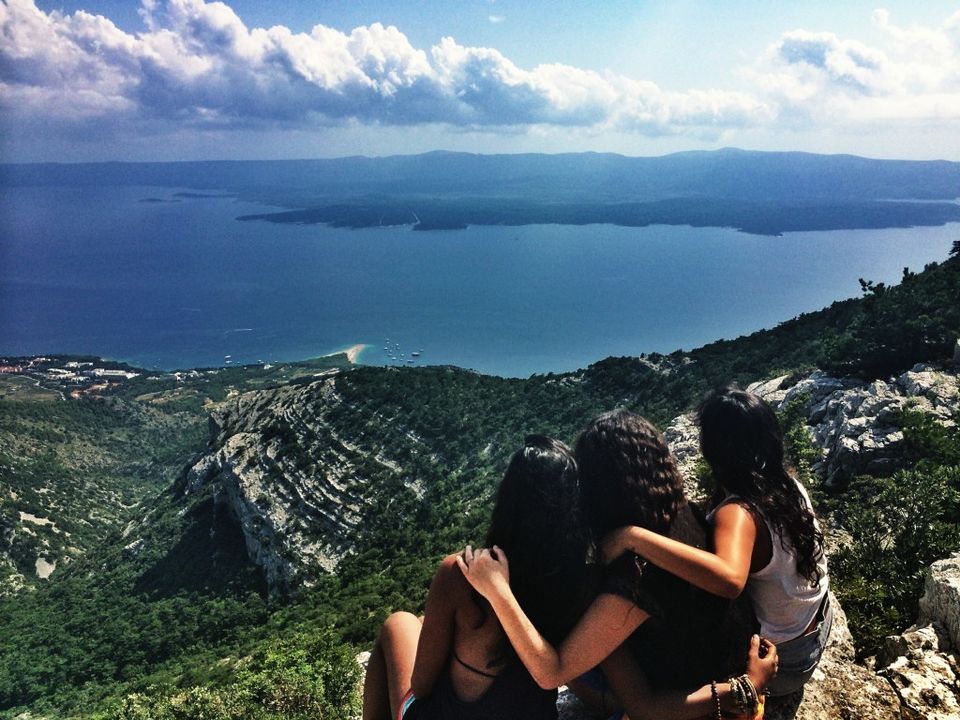 Summer is officially over and I'm left with fading tan lines and a deep longing for the beach again. As the autumn wind blows stronger every day, my mind keeps drifting back to Croatia…
It was exactly the paradise that I imagined it would be. Croatia. A country I had barely thought about twice in my life was immediately circled on my mental map of the world last year after my friend showed me a handful of photos of her week island hopping in Croatia. I didn't need to know anything else about the country; I would be there in August 2014 come hell or high water.
I didn't actually encounter any high water, just the crystal blue water of Croatia's Dalmatian Coast.
After a few days of hitchhiking up the Balkan coast and a quick stop in Dubrovnik, I had no plan as to where to go next in Croatia. I can't remember how my hitchhiking buddy Andi and I decided to take the ferry to Brač. Maybe Brač chose us.
Brač
When we arrived to the quiet town of Supetar on the island, I was ready for some R&R. But Brač had other things in store for me, such as Jenga drinking games and BBQ "family" dinners with my hostel mates. It was the first place I stayed for more than two nights, and thus immediately felt like home to me. I even did laundry! Thankfully.
There was no better way to tour the island for the day than packing 10 of us into the hostel's beat up old van. After cliff jumping and swimming in the sea, we drove across the island toward Bol beach. The middle of the island was covered with grapes for wine making and olive oil trees and we visited a small church with a tree growing out of the roof and a small castle. A few old family descendants were still living in the castle!
Eventually, we found our way to a lookout point over the uniquely V-shaped Bol beach.
It wasn't long before we were splashing and swimming at Bol. It was full of tourists, but nonetheless beautiful. We were beach bums until the sun set; despite the clouds, the view was incredible.
I planned on only staying one night and ended up staying for three. It doesn't sound like there was much to do, but after a few weeks of busy travel, unwinding on Brač was just what I needed!
I can't believe I almost didn't go to Hvar. In a panic that I might not see enough of Croatia in the week that I had left, I was going to skip it and head north, thinking to myself, "If you've seen one Croatian island, you've seen them all". I was so wrong.
Hvar was the polar opposite of Brač. Hvar Town was vibrant, bustling with both tourists and locals alike. Although I don't always enjoy very touristy locales, I didn't mind the throngs of bronzed tourists in Hvar Town. Maybe it was the giant yachts or the drunken twenty-somethings on their island hopping holidays, but people watching was never boring! Everyone looked beautiful; I felt like I was looking at a Hawaiian Tropic ad.Every rock and comfortable place to sit along the rocky Hvar town coast was occupied by bikini or Speedo clad tourists, but I spent my sunbathing time on Hvar at a quiet spot on a dock (as if I needed it after all of my fun in the sun in Turkey).
As it turns out, Hvar is beautiful even when it rains! Shortly after I packed up my sarong on my first day on the island, a giant storm began to roll in. People rushed to secure their boats and seek shelter before the storm hit, but as soon as it drifted away, everyone was trolling the narrow streets again. I caught a glimpse at stunning lightning over a cathedral as I enjoyed one of the countless ice cream cones I had while in Croatia.
It wasn't just the beauty of these islands that made me fall in love with this country, but it was the people I met. It didn't take long for me to feel like I had a family of travelers and locals in Croatia after hopping from Brač to Hvar with traveler friends and spending time getting to know my hosts at the hostels I stayed at.As I reread this account of my time on the islands, I'm confusing myself. Wait, it doesn't really sound like I DID anything. But to me, it was everything. Croatia is now my favorite European country. I got exactly what I wanted out of my island time in Croatia. Sun, swimming, pebble beaches, friends, laughter. It is the reason I am already dreaming of when I'll return. After all, I only saw two of the 1,000+ islands in Croatia! Now I just need to decide where to begin next time…