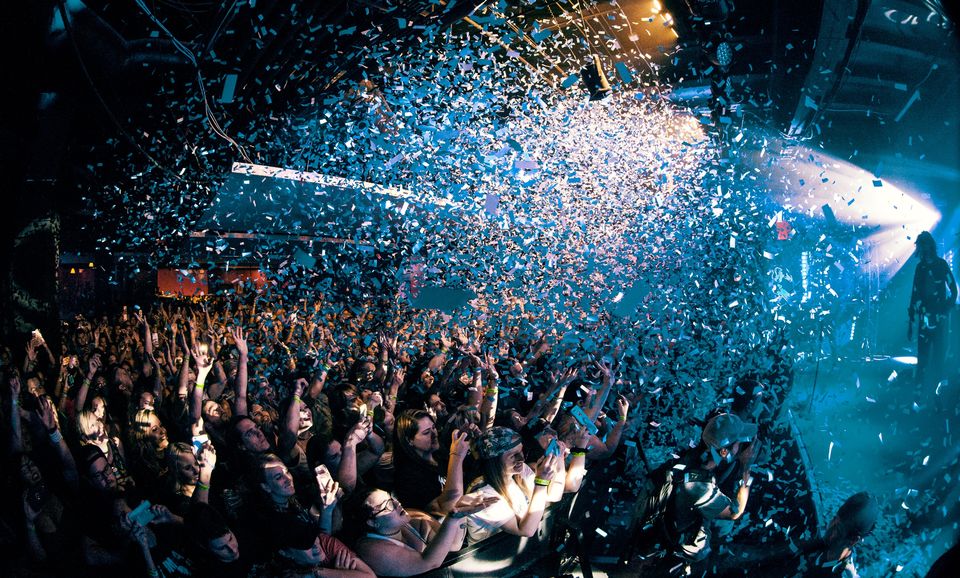 It is that time of the year when frantic New Year's Eve plans start getting hurtled back and forth between friends and family. Most of us are keen to welcome the new year with a bang (along with copious amounts of alcohol!) but can't decide what to do. Whether you love it or hate it, you can't ignore New Year's Eve – the perfect excuse to party it up. So why not say hello to your hedonistic side and embark on that international vacation you've been planning on for years? Croatia tourism has just what you need.
Croatia Tourism For An EPIC New Year
This is where the tiny central European country of Croatia, with its sweeping coastal cliffs and rich flowing vineyards, makes its grand entry. Who would think that this dreamy little country with its rich history and medieval cities has the world's craziest party scene? Read on to know more.
Why travel to Croatia

This eastern European country with its gorgeous seafront, that stretches for more than 2000km, has earned the reputation of being one of the world's most favoured party destinations in the last few years. It is especially popular among travellers on a shoestring budget looking to let their hair down and have a good time, without spending a fortune.
So if you're planning on ringing in the new year with an exotic international escape, it would be a crime to not pick Croatia tourism, because that's where the craziest party is at. Here are some of the top destinations in Croatia that offer the best parties and festivals that you must check out for an unforgettable experience this new year.
Why you should go there: Split is the largest city in the Croatian island of Dalmatia and the second largest city in Croatia. It exudes vibrant party vibes all through the year but things get even crazier during new year! You could either head to a dance club that belts out rhythmic house and techno music or grab a beer and enjoy live music. Mostly all bars stay open till morning. If you're in Split during summer do check out the hugely popular Ultra Music Festival which is organised mid-July every year and really pumps up Croatia tourism in the season.
Coolest bars: Vanilla Bar for those who want to sip on a delicious cocktail while enjoying live music by a local artist. You have to be relatively well dressed for this one; Bačvice Bar is super popular among youngsters and on the Bačvice Beach. Go here if you want to party to loud electronic music!
Why you should go there: The beautiful island of Hvar attracts a hip young crowd that aims to party till the wee hours of dawn. Hvar Town is a port and resort town and the island's hub. It is estimated to draw close to 20,000 people a day during peak season. This touristy island never sleeps, so there's no reason to wait for the sun to go down to pop the bubbly. During the day you can lounge by beach bars, eat, drink, swim or dance under the balmy sun – whatever floats your boat.
Coolest bars: Pink Champagne Bar for when you want the party to continue when all other places have shut down; Hulu Hulu Beach and Bar for relaxing and bumming by the beach.
Why you should go there: Brac is possibly one of the most underrated parts of tourism in Croatia. Since it doesn't share the same popularity as Split or Hvar, it is a relatively cheap option. It also has a great underground scene and a throbbing nightlife. It is the third largest Croatian island in the Adriatic Sea and is located between Split and the island of Hvar. Brac offers a wide range of pubs, cafe, clubs and all-night parties to choose from, all at reasonable rates. Bol, located at the southernmost tip of Brac, boasts of some stunning beaches, and happens to be a popular surfing destination. It is known to organise some amazing beach parties only locals know about.
Coolest bars: Benny's Bar, if you want live music or are a jazz enthusiast as it hosts jazz festivals regularly; Caffè Bar Pjerin if you want a taste of authentic Croatian culture. Frequented by locals, this bar belts out amazing Croatian hip-hop and disco music.
Cuisine on offer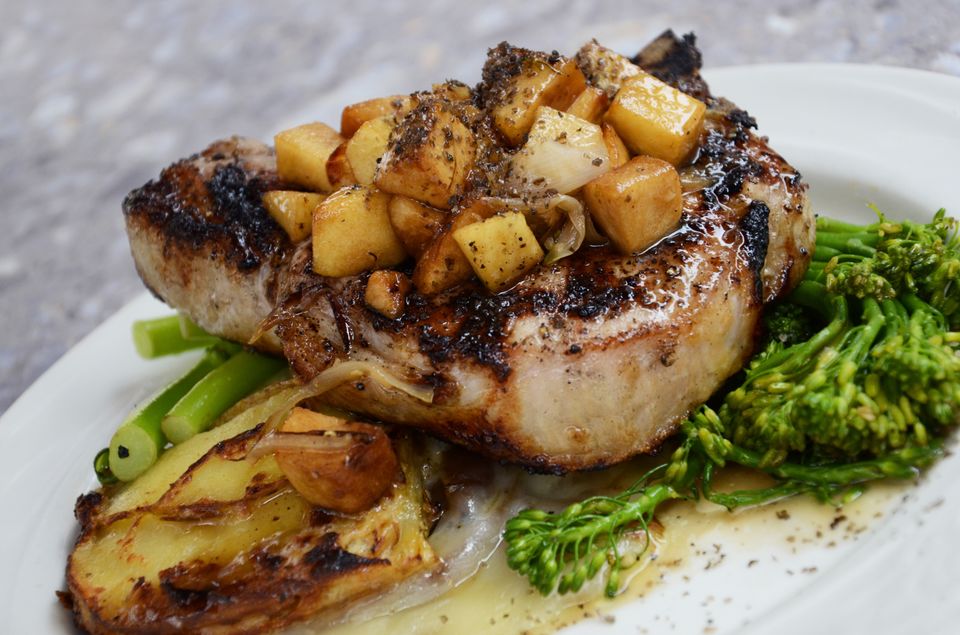 Croatian cuisine is usually meat-based. From slow cooked spicy meat stews to breaded steak stuffed with cheese, Croatians sure love their protein! People here are believed to have a rather late lunch – consumed anywhere between noon to late afternoon – and either skip dinner altogether or eat something light. Some popular dishes are ražnjići (grilled meat on a skewer), Šnicle or the more universally accepted schnitzel (breaded meat cutlets) and Zagrebački odrezak (fried and breaded veal steaks).
Standout restaurant in Hvar: Dalmatino deserves a special mention for its lip-smacking Mediterranean-style food. It has a super friendly staff, which is an added bonus.
Must try: Prawn in white wine sauce
Standout restaurant in Split: Zagrebački odrezak is your ultimate choice if you love seafood. If you wish to experiment with seafood and want to try from a wide range of dishes, Zagrebački odrezak wins hands down. From mussels to octopus, they serve it all. The amazing wine list is a brownie point.
Must try: The fresh grilled fish
Standout restaurant in Brac: Taverna Riva in Bol serves delicious hearty food and has a Tapas-style menu. It specialises in seafood and lamb dishes.
Must try: Vitalac (Spit roasted lamb offal).
Visa
There is no visa on arrival for Indians who are keen on Croatia tourism. However, travellers with a valid Schengen visa do not need to apply separately for a Croatian visa. Your Schengen visa should cover two or multiple entries, must be valid for all Schengen Area member states, whose period of validity would cover your stay in Croatia.
For a Croatian visa, visitors need to apply for a short-stay visa, valid for a period of three months. The total cost for a Croatian visa is ₹6,130 (visa fee + VFS service charge). To apply for a Croatian visa you can go here.
When to go
May to June and September to October if you want to spend your vacation frolicking in the sun – ideal for swimming in the sea and sunbathing. December is perfect for those who want to be a part of some crazy pre-new year celebrations and wish to experience cool things like frozen waterfalls, hot springs, vibrant outlandish carnivals, off-season prices and lesser crowds.
Getting there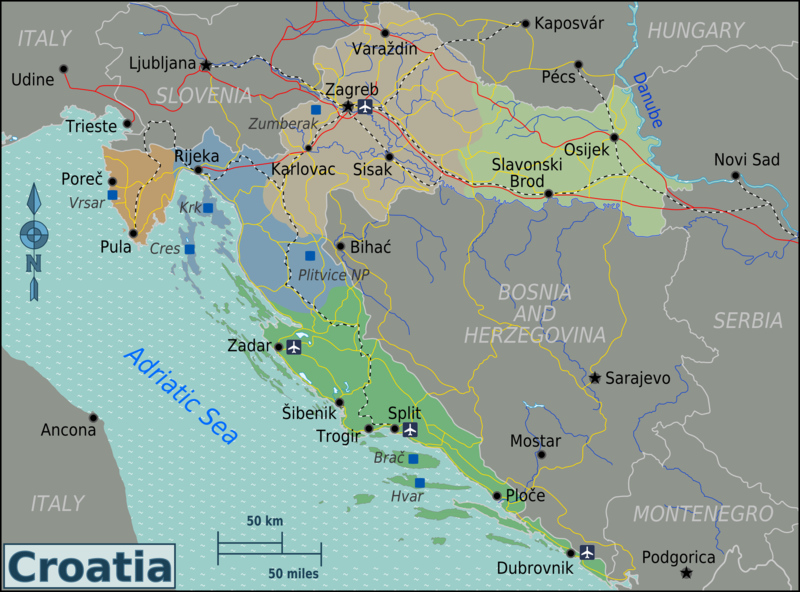 By air: There are no direct flights from New Delhi to Croatia, but there are plenty of options for connecting flights (with one or more stops) from New Delhi to the following locations in Croatia: the Croatian capital of Zagreb, Split, Dubrovnik, Pula, Zadar, Osijek and Rijeka.
From New Delhi to Split: You could board a flight from the Indira Gandhi International Airport (IGI) of New Delhi to Resnik Airport in Split.
From Split to Hvar: The cheapest and fastest way to travel from Split to Hvar is by ferry. The distance between both places island is approximately 52.3km and roughly takes about 1 hour 30 minutes by a ferry ride. It costs around 80 kuna (₹814) in peak and low season.
Hvar to Brac (Bol): The distance between Hvar to Bol on Brac Island is about 45 minutes by a ferry ride. A ferry ride costs around 70 kuna (₹713).
Getting around
The cheapest and most popular form of local transport is bus. Buses in major cities such as Zagreb and Split ply once every 20 minutes. A bus ride usually costs anywhere between 10 kuna (₹101) to 15 kuna (₹152). You also get a discount on your ticket if you purchase it at a tisak or a news-stand.
Costs
Flight from New Delhi to: ₹40,000 approximately
One-way ticket on local transport: ₹100-150
Taxi starting tariff: ₹81 per km
Hotel stay in Croatia: Starting from ₹3,500
Do you know of any cool Croatia tourism experiences? Share your experience with Tripoto!
Frequent searches leading to this page:-
top croatia tourism packages from india, croatia family package holiday, budget trip to croatia from india, croatia packages from mumbai