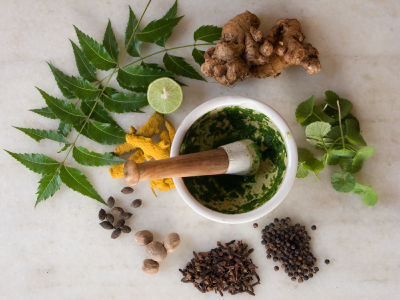 The history of Ayurveda can be traced back to thousands of years in the land of coconut lagoons and placid backwaters, Kerala. Ayurveda has been scientifically proven to heal both physical and mental troubles, and has gained global recognition.
If you are looking for a peaceful getaway to a faraway land that is cheaper than the exotic international locations, and experience the sheer joy of being in the nature and its mystic surrounding, then Kerala is the place where you should be.
Thriving on age-old traditions and goodness of nature, Kerala is the slice of heaven that will take you on an unforgettable journey. The land of spices is also the home of Ayurveda.
Here is a list of the best wellness retreats in the God's own country to book for your upcoming holiday.
Carnoustie Ayurveda & Wellness Resort- For the ones looking for a luxurious wellness stay

The Carnoustie Ayurveda & Wellness Resort is an eco-friendly, luxury boutique spa resort, located in the Mararikulam beach village in Kerala. The resort is an award-winning wellness retreat and offers a wide range of wellness options to all its guests, ranging from detox programme to Kalari training. With luxurious villas and fully equipped Ayurveda spa and an array of activities, the resort is set amidst of natural surroundings.
Treatment offered-
Programmes offered by the centre focuses on Ayurveda and wellness. While programmes under Ayurveda include detox, healing, anti-ageing, weight loss and rejuvenation, the wellness programmes include naturopathy, yoga and Kalari training.
Price-
Carnoustie Ayurveda retreat offers a minimum of 7 nights stay and the tariff of different Ayurveda programmes can vary on the type of programme you choose. While the tariff of a basic rejuvenation programme of 7 nights can cost ₹20,000, but it can go as high as ₹20, 00,000 for the 21 nights programme.
Where –
Mararikkulam North, Kerala 688530
Somatheeram Ayurveda Village – For the traditional travellers who trust experience
Somatheeram Ayurveda village is a place which breathes peace and where you can witness a happy harmony of tradition and elegance. This Ayurveda village offers a peaceful and comfortable get away from the hustle-bustle of modern cities and gives you a chance to have an encounter with nature at its best. The 20-year-old centre is located right on the beach and each guest gets a sea view stay.
Treatments offered-
There is an array of traditional treatment regimes offered by this Ayurveda village includes kizhi, dhanyamla dhara, yoni prakshalanam, kativasthi , urovasthi, ksheeradhoomam, thalam, lepanam , thalapothichil, sandhi vatha chikilsa, pizhichil, njavarakizhi sirodhara, vasthi, sirovasthi, udvarthanam, abhyangam, nasyam and snehapanam. All these treatments involve the use of herbal oils, medicinal plants and other similar ingredients to calm your nerves.
Price-
They offer various Panchakarma packages. The package price covers the cost of accommodation, treatment, yoga and meditation. Tariff for these packages is seasonal. For a night stay, a standard package costs ₹11,309 when booked in an off-season while in the peak season the same package costs ₹14,517.
Where-
Kovalam, Thiruvananthapuram, Kerala 695501
Kairali Ayurvedic Health Village – For the ones looking for a peaceful getaway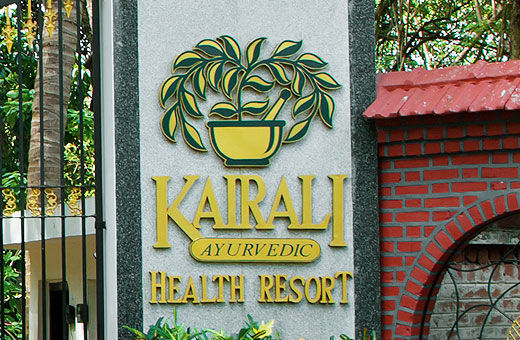 The Kairali Health Village is set on a 60 acre of property amidst tropical palms and gentle waterways. This luxury retreat offer its guests a relaxing regime including Ayurvedic experience at The Healing Village (as it is called). The Healing Village has been specially designed for Ayurvedic treatments to heal, cleanse and rejuvenate your body.
Treatments offered -
The centre offers in a total of 15 Ayurvedic therapies, which work to create a balance between body mind and soul. They also offer tailor-made retreats.
Price –
The village provides three types of villa stays to the guests, the tariff of which depends on the comfort level you prefer. Further information for the programmes can be gathered from an enquiry form uploaded on the official website. Also, senior citizens can avail a 30% discount on the packages.
Where –
Olassery, Kodumbu, Palakkad, Kerala 678551
Sarovaram Ayurvedic Health Center – For the backpackers
The third generation of a family of Ayurvedic doctors runs and manages the Sarovaram Ayurvedic Health Center. It offers traditional Kerala style cottages for accommodation to its guests. The centre is located on the banks of Ashtamudi Lake and is 10km from Kollam, 80km from Trivandrum and 165km from Cochin. The place is feasible for backpackers as they allow one night stays also at cheap rates.
Treatments offered-
Sarovaram serves you with authentic Ayurveda treatment applying Ayurvedic ingredients and medicines manufactured in their own facility. The centre offers treatments that can help your nerves calm, ensures vigour and vitality and it boosts sound sleep and improves memory.
Price -
The centre has an array of Ayurvedic Procedures for you and your family at very reasonable prices from ₹200 - ₹2500 as per the procedure.
Where-
Ashtamudi, Kerala
Athreya Ayurvedic Centre – For travellers looking for complete healing package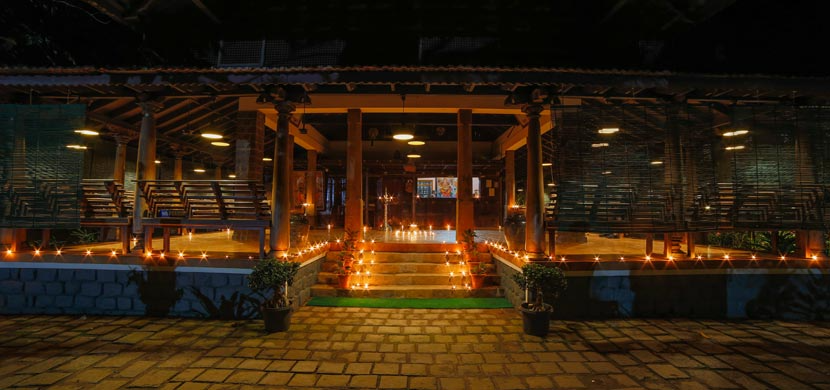 Another place in Kerala, where one seeking a holistic wellness experience for the well being of his or her body and mind can visit, is the Athreya Ayurvedic Centre. With the philosophy to provide an alternative to western medicine, the centre focuses on the power of authentic Ayurveda combined with modern sciences. This centre is also run by a family of skilled doctors.
Treatments offered-
At Athreya Ayurvedic Centre, the focus is on authentic Ayurveda than just wellness. Every guest's treatment plan is customized to his or her specific needs. The place offers ancient regeneration treatment, panchakarma detoxification, dental treatment and complimentary yoga classes to all their guests.
Price-
The deluxe rooms can cost up to ₹6000 per night apart from the wellness packages which are available on demand.
Where-
Kottayam, Kerala 686012
Have you tried any of the wellness centres before? Share your expeperience with us here.