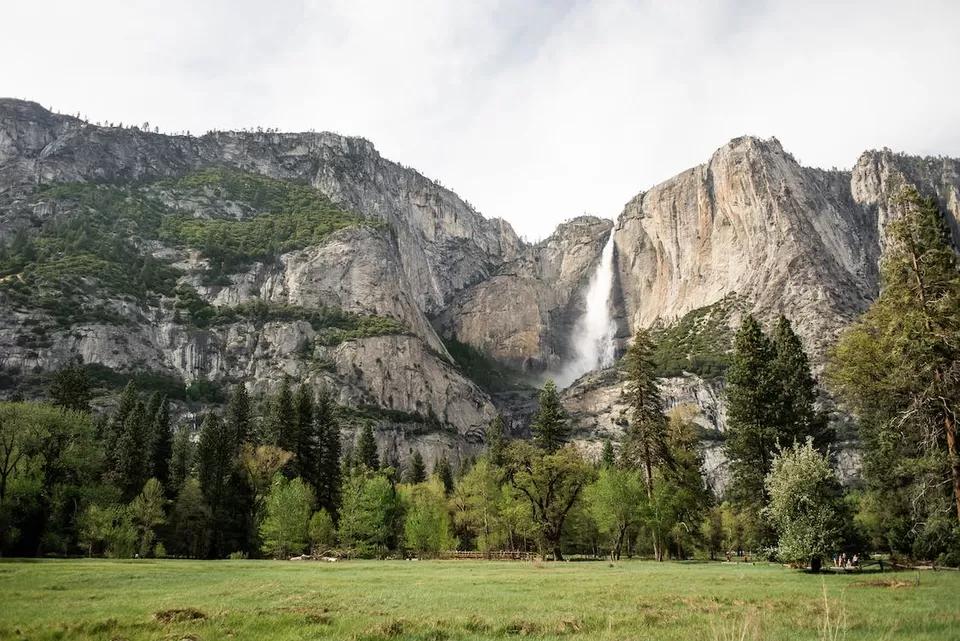 September is the month when India reveals its flawless beauty and charm. This is when the monsoons retreat, and the autumn winds greet you. The climate is gentle & mellow – neither scorching nor freezing.
And the icing on the cake is you can savour the off-season perks of cheap fares and tranquil places at most of the tourist spots in India. September may be the shoulder season for Indian tourism, but it's a great time to explore the country's hidden gems at a fraction of the cost.
Don't let the false notions of rain and humidity deter you from exploring the stupendous places to visit in September in India. So, without further ado, let's check out the 10 best places to visit in India this September!
1. Ziro Valley: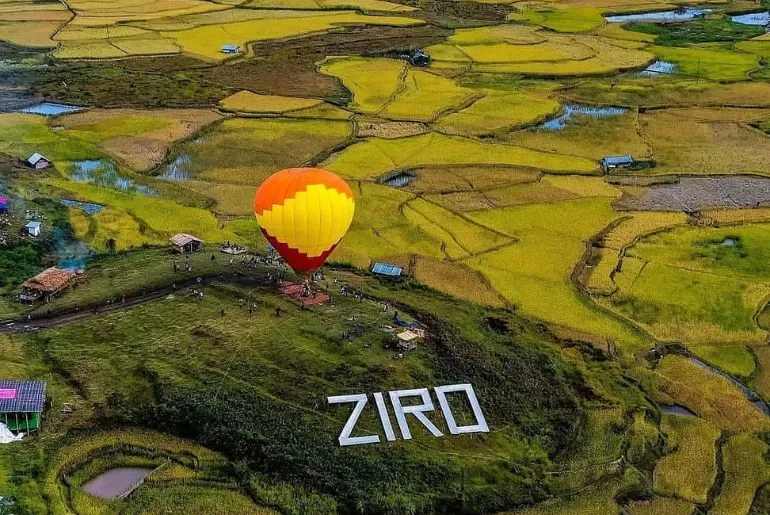 Located in the state of Arunachal Pradesh, Ziro Valley is a hidden gem that offers a glimpse of the tribal culture and lifestyle of the Apatani people. Surrounded by pine-clad hills and rice fields, Ziro Valley is a perfect place to relax and enjoy the scenic beauty. You can also visit the nearby villages and interact with the locals, who are known for their distinctive facial tattoos and nose plugs.
Nearest Airport: Jorhat Airport, Assam (about 98 km away from Ziro)
Nearest Railway Station: Naharalagun Station, (about 100 km away from Ziro)
If you wish to go for the Ziro Music Festival this September, here's a complete guide to help you plan a trip.
2. Diu: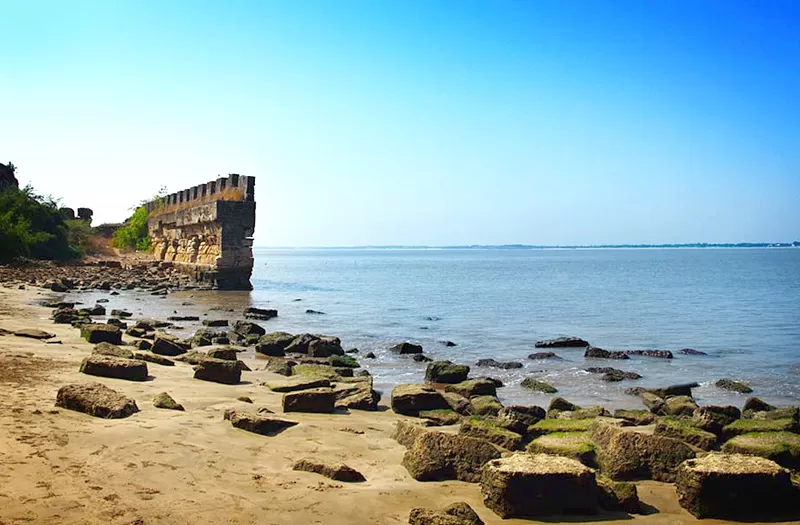 Diu is a small island off the coast of Gujarat, which was once a Portuguese colony. Diu has a distinct charm that blends the Indian and European influences. You can visit the Diu Fort, which overlooks the Arabian Sea and offers a panoramic view of the island. You can also enjoy the sandy beaches, such as Nagoa Beach and Ghoghla Beach, where you can indulge in water sports or sunbathe.
Nearest Airport: Diu Airport (Well-connected by flights from Mumbai and Porbandar)
Nearest Railway Station: Veraval (about 90 km away from Diu)
Himani shared with us some unexpectedly awesome things to do in Diu, that you must check out.
3. Bundi: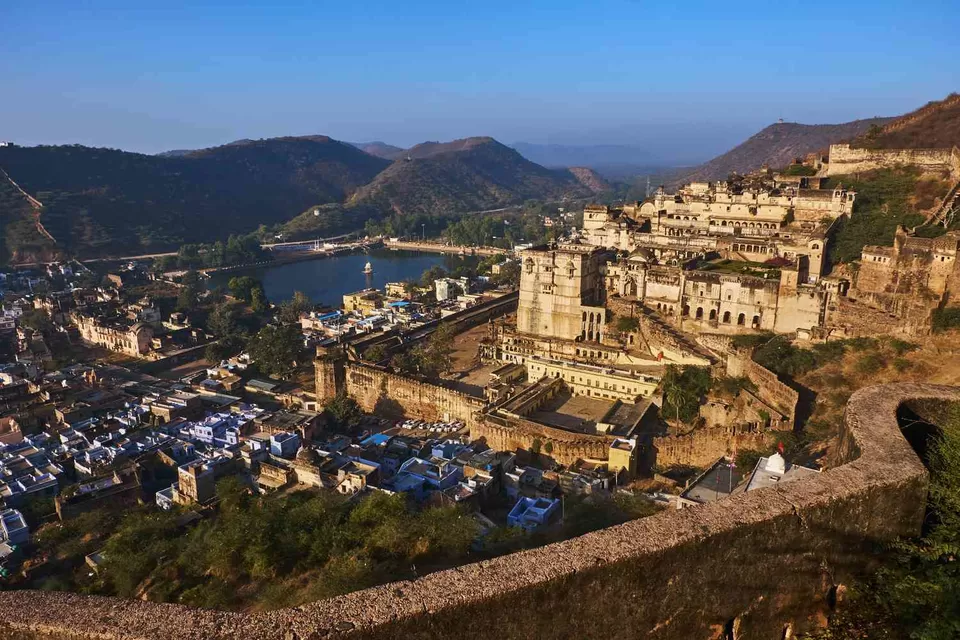 Bundi is a quaint town in Rajasthan, which is famous for its Rajput architecture and paintings. Bundi has a number of forts, palaces, temples, and stepwells that showcase the artistic and cultural heritage of the region. You can visit the Taragarh Fort, which is perched on a hill and offers a splendid view of the town. You can also admire the Bundi murals, which depict scenes from Hindu mythology and court life.
Nearest Airport: Jaipur Int. Airport (about 210 km away)
Nearest Railway Station: Kota (about 40 km away)
Check out Debjani's solo journey to Bundi - the enchanting town of Rajasthan
4. Khajuraho: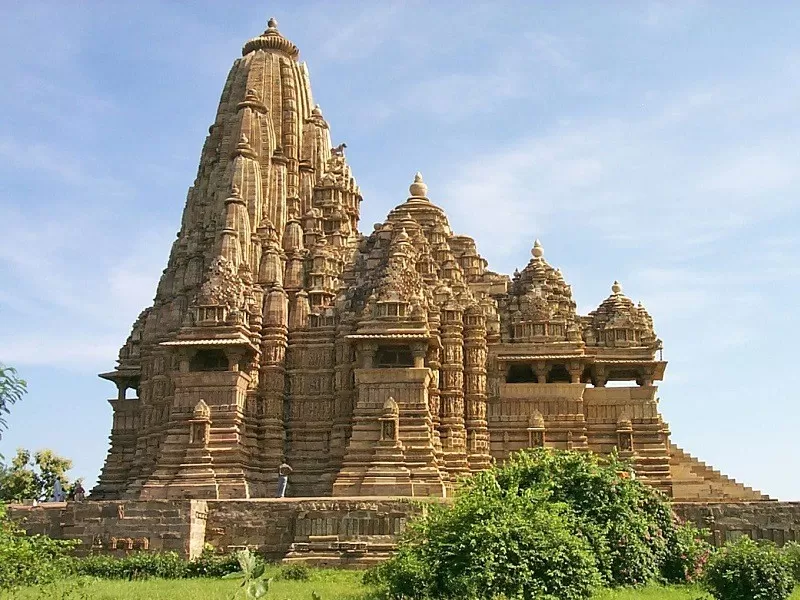 Khajuraho is a place where ancient art meets spirituality - A World Heritage Site in Madhya Pradesh, famous for its temples and sculptures showing human life's beauty and diversity. The Chandela kings built the temples between the 10th and 12th centuries. They are divided into three groups: western, eastern, and southern. The sculptures depict scenes of love, war, spirituality, and sensuality. It's truly a unique & fascinating destination for anyone who appreciates history, culture, and art.
Nearest Airport: Khajuraho Airport (Well-connected by flights from Delhi and Varanasi)
Nearest Railway Station: Khajuraho Railway station (well-connected by trains from Delhi, Varanasi and Jhansi)
Planning a trip to Kajuraho soon? Check out the ultimate 48 hours guide to experience the best of this magnificent temple town!
5. Wayanad: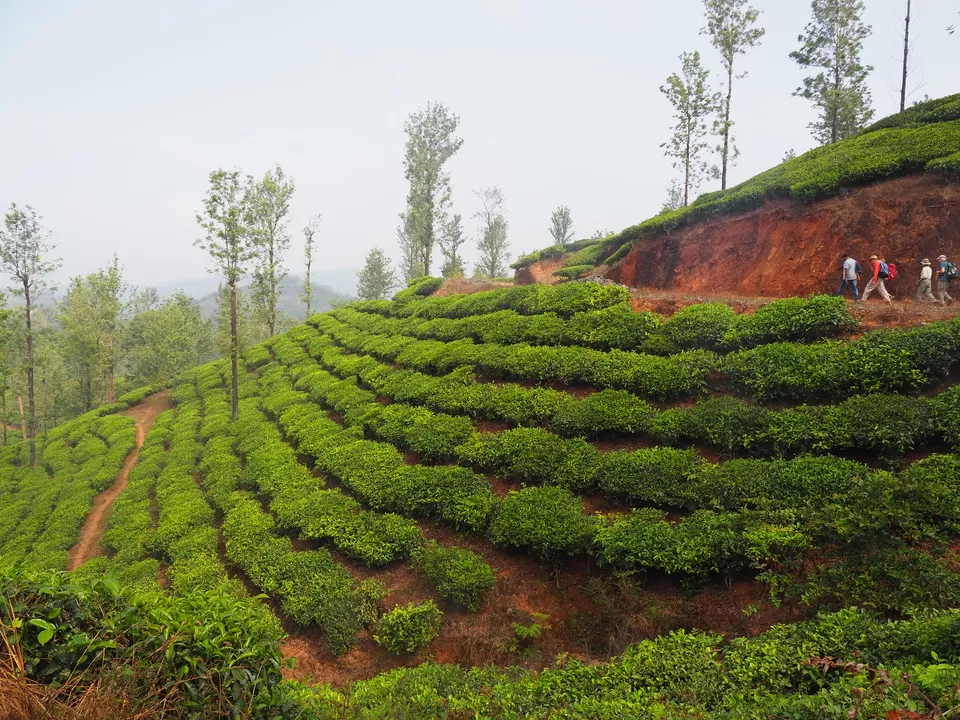 Wayanad is a hill station in Kerala, blessed with lush greenery, waterfalls, caves, and wildlife. Wayanad is an ideal destination for nature lovers and adventure seekers. You can trek to Chembra Peak, the highest point in Wayanad, offering a breathtaking view of the surroundings or explore the Edakkal Caves, with ancient rock carvings dating back to the Neolithic age.
Nearest Airport: Kozhikode (Calicut) Int. Airport (about 85 km away from Wayanad)
Nearest Railway Stations: Kozhikode Main Railway Station (about 86 km away from Wayanad) and Mysore Station (about 130 km away from Wayanad)
In a mood to discover the wonders of Wayanad in a day? Check out this guide to plan a perfect getaway to Kerala's most scenic district.
6. Ujjain: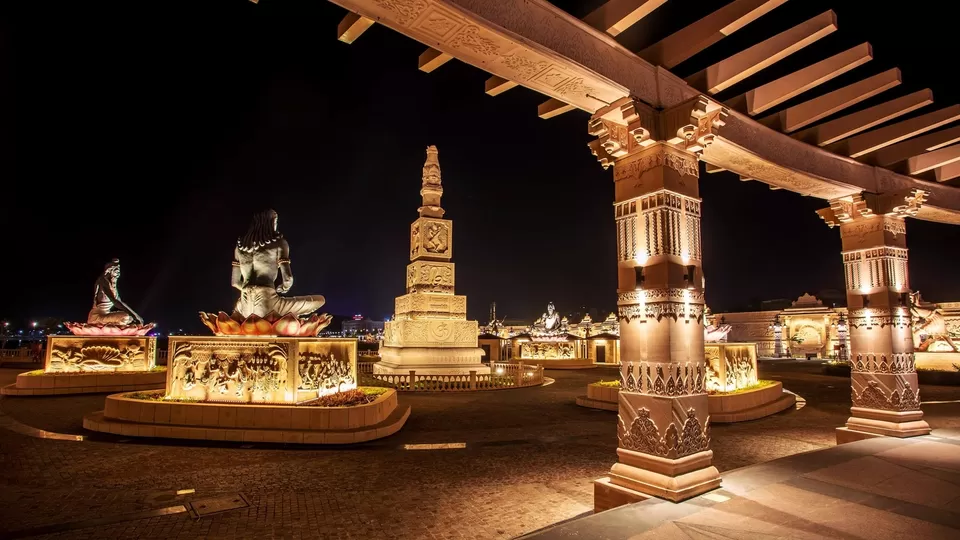 Ujjain is one of India's oldest and holiest cities, located in Madhya Pradesh. It is famous for its temples, especially the Mahakaleshwar Temple, which houses one of the 12 Jyotirlingas of Lord Shiva. This town is also a hub of culture & learning and hosts the Kumbh Mela, a massive religious gathering once held every 12 years.
For an immersive spiritual experience, visit the Kal Bhairav Temple, Ram Ghat, Vedh Shala Observatory, and the Bhartrihari Caves.
Nearest Airport: Indore Airport (about 55 km away from Ujjain)
Nearest Railway Station: Ujjain Junction (about 0.33km away from the city center)
Flying to Ujjain this September? Click here to know why you can't miss the Bhasma Aarti at Mahakal temple and how the ritual will blow your mind!
7. Yercaud: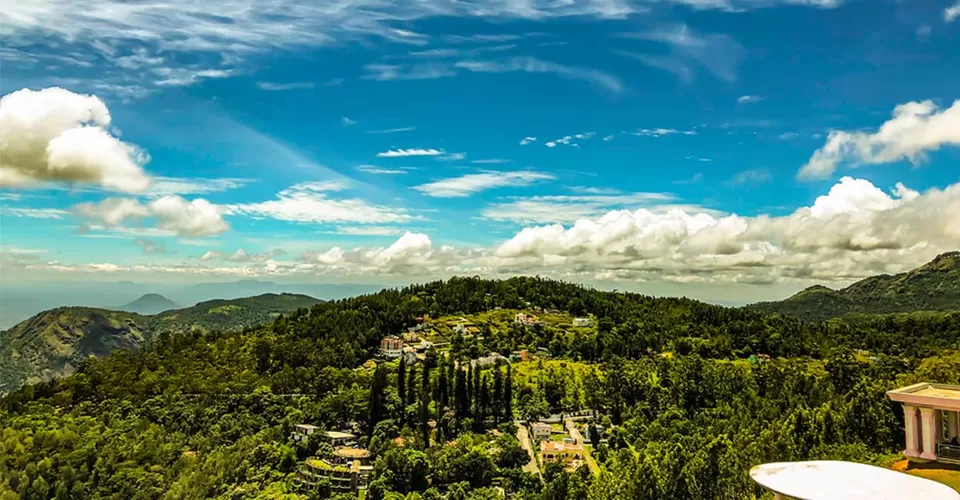 Nestled in the Shevaroy Hills of the Eastern Ghats, a range of mountains rich in biodiversity and culture - Yercaud is a gem of a hill station in Tamil Nadu, where you can escape the heat and hustle of the city.
Yercaud will enchant you with its scenic beauty, balmy weather, and lush greenery. You can marvel at the coffee plantations that cover the hills like a green carpet or listen to the soothing sound of the waterfalls that cascade down the rocks. You can also explore the sub-tropical forests, home to many rare and endemic species of flora and fauna or visit the historical and religious sites that reflect the heritage and diversity of Yercaud.
Nearest Airport: Salem Airport (about 38 km away from Yercaud) and Trichy Airport (135 km away from Yercaud)
Nearest Railway Station: Salem Junction (SA)
An impromptu roadtrip to Yercaud is all you need to refill your souls this season. Click here to more about Giridhari's daring road trip to Tamil Nadu's mystique hidden gem.
8. Dubare:
Dubare is a village in Karnataka, nestled on the banks of the Kaveri River. It is a paradise for nature lovers and wildlife enthusiasts, as it is home to the Dubare Elephant Camp, where you can interact with elephants and learn about their care and training. You can also enjoy a boat ride on the river or a jungle safari in the nearby Nagarhole National Park or Brahamagiri Wildlife Sanctuary. Dubare also offers a glimpse into the culture and traditions of the local tribes, such as the Kodavas and the Jenu Kurubas.
Nearest Airport: Mysuru Airport (about 100 km away from Dubare)
Nearest Railway Station: Mysore Junction (about 102 km from Dubare)
Read more about Riyanka's fun filled trip to Dubare elephant camp, here.
9. Malvan: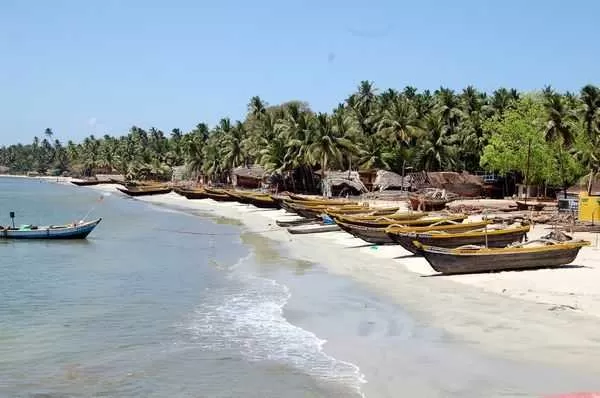 Malvan is a coastal town in Maharashtra, known for its beaches, forts, and seafood. Malvan is also a hub for water sports, especially scuba diving and snorkelling, as it has clear waters and rich marine life.
You can explore the coral reefs and colourful fishes at Tsunami Island, Tarkarli Beach, and Sindhudurg Fort. Malvan also has a unique tribal heritage, as it is home to the Malvani people, who have their own language, cuisine, and customs. You can taste some of their specialities like Malvani fish curry, solkadhi, kaju usal, and modak at local restaurants.
Nearest Airport: Dabolim Int. Airport, Goa (about 130 km away away from Malvan) Nearest Railway Station: Kudal Railway Station on the Konkan line (about 30 km away from Malvan)
Explore Malvan through Ravina's lens and know why it should be on your bucketlist too!
10. Karaikudi:
Karaikudi is a town in Tamil Nadu, famous for its Chettinad architecture and cuisine. Karaikudi is part of the Chettinad region that comprises 75 villages that were once inhabited by wealthy merchants and bankers known as Chettiars. The Chettiars built magnificent mansions with intricate carvings, tiles, woodwork, and courtyards that reflect their opulence and taste.
You can admire the architectural marvels at Athangudi Palace Tiles Factory, Koppudai Nayaki Amman Temple, and Shri Koteeswara Kottaiyur Temple. Karaikudi is also known for its spicy & aromatic Chettinad food and its heavy use of spices, herbs, and meats.
Nearest Airport: Madurai Int. Airport (about 80 km away)
Nearest Railway Station: Karaikkudi Junction
Discover the secrets of Chettinad culture with this amazing travel guide to Karaikudi by Sushantika - You'll love the delicious twist!
You can also connect with me on Instagram & YouTube.
Ready to travel for free? Earn credits and redeem them on Tripoto's weekend getaways, hotel stays and vacation packages!
Think we missed out on something? Tell us about it in the comments below. Or write about it here on Tripoto and earn Tripoto Credits!