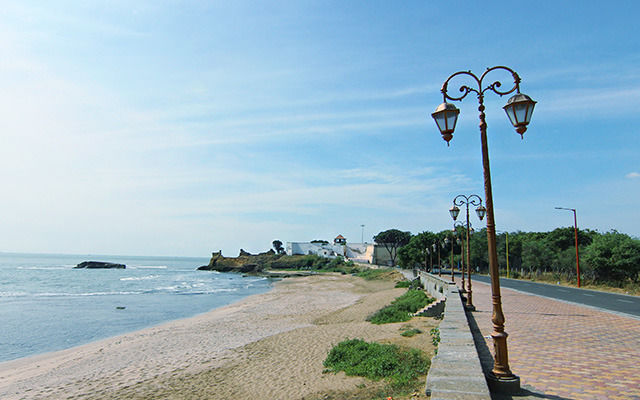 While often referred to together, Daman and Diu are separate places. In fact, they are approximately 650km from each other.
Diu is very unlike India's other beach destinations. Located on a small island linked by a bridge to Gujarat's southern coast, it is quiet, clean, full of Portuguese history and free of tourist-traps. Life on this small, sleepy town begins at around 5am, and by 9pm, streets are mostly deserted. Diu is a favourite with writers and artists, who often come here to enjoy the silence, found almost everywhere on this tiny island.
October to April is the best time to visit Diu, even though the weather remains pleasant throughout the year. To get here, you can either fly directly from Mumbai or take a train to Una, the nearest railway station, which is 12 km away from Diu.
To start you off, here's a list of 10 exciting things you can do in Diu:
1. Rent a bicycle for Rs 50 to explore Diu at your leisure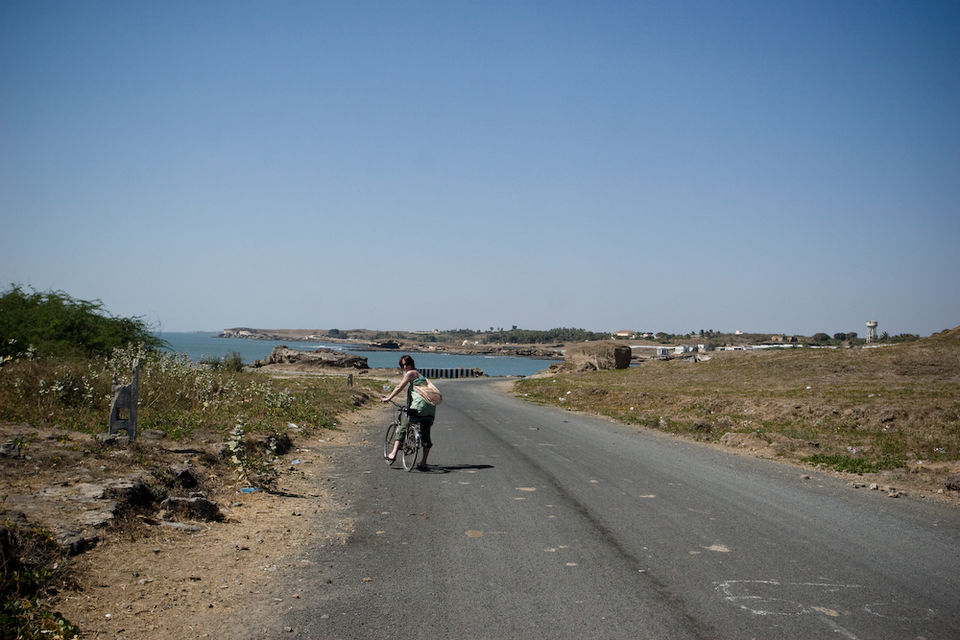 Diu is best explored on a bicycle or scooty. Though, it's easy to get around on this small island on foot, the most convenient way is to hire a two-wheeler on a daily basis. You can either get in touch with your hotel or walk to the nearest renting point to pick your vehicle of choice. Most places ask for a Rs 1000 refundable security deposit and offer bicycles for Rs 20 to Rs 50 per day, and scooters for Rs 150 to Rs 200 per day. You will be pedalling for around 5 to 6km a day and will encounter locals and tourists zipping past you on Diu's roads.
2. Enjoy the sound of waves crashing at the Gomtimata Beach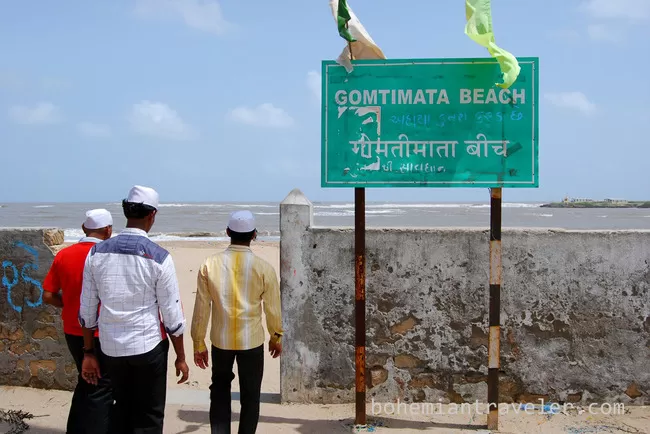 While the Nagoa Beach is the one which is most talked about and frequented by tourists, it's Gomtimata Beach that has a unique topography. A rocky beach covered with coral rock, white sand and all kinds of sea shells, this beach is perfect for strolls in isolation and some stunning views when the sun sets. Located on the western end of Diu, in Vanakbara Village, this beach is also great for spotting sea creatures, such as beautifully-coloured crabs. It is difficult to swim here though, because the waves can get pretty big.
3. Explore the Diu Fort and climb up to its lighthouse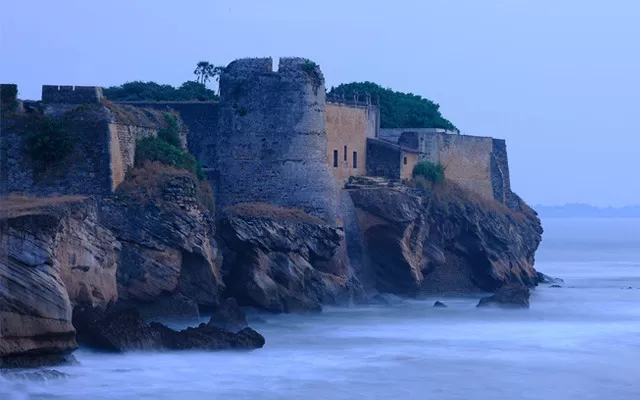 Built in 1535, a visit to the Diu Fort shows you exactly how well-built this fort is. Thick walls, a double moat and practical architecture – devoid of frills, this massive Portuguese structure is impressive. But don't compare it to the opulent Mughal forts you've seen in other states of India, for you might be disappointed. Today, owing to sea erosion and neglect, the fort is not in the best condition. After some looking around, climb up to the lighthouse, which is also Diu's highest point, for some stunning views of the Arabian sea.
4. Study the elaborate architecture of St. Paul's Church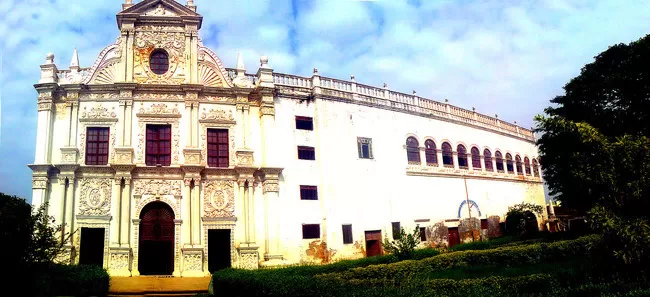 A few hundred metres from the Diu Fort, you can't miss St. Paul's Church and its elaborate neoclassical facade. The church is well-maintained and serves as one of the best examples of baroque architecture in India. While the religious carvings in ivory on the church's exterior remain a style typical to most churches in Goa, inside, the detailed woodwork is known to be one of the most intricate of all Portuguese churches in India.
5. Choose Herança Goesa homestay over a hotel for an authentic experience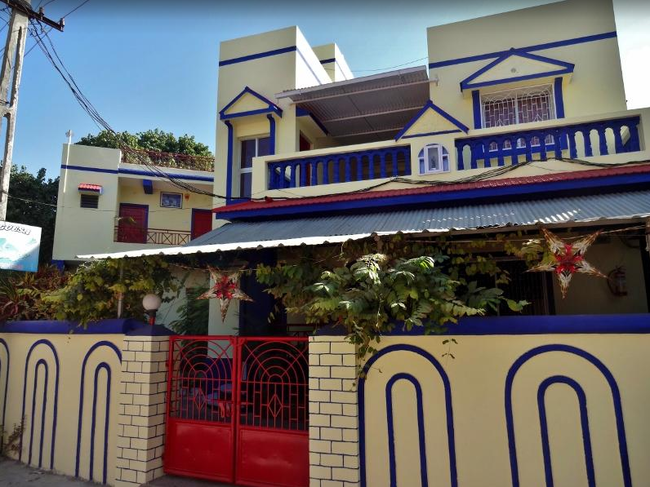 Run by a friendly Portuguese-descended family, Herança Goesa is a lovely guesthouse located in a residential area in Diu. The family offers seven rooms in total to guests, mostly with twin beds, and the location is perfect to explore all major sites in Diu. At Rs 600 a night, you won't find a more clean, comfortable and economical option on this island. The family offers fresh and delicious breakfast, and will also serve seafood dinners if told in advance. Ask for a room with a balcony and on the first floor to enjoy the sea breeze.
Address: 205/3, behind Diu Museum, off the Hospital Road. Phone number: 02875-253851
6. Walk around the bylanes of Diu to discover the best places for Portuguese food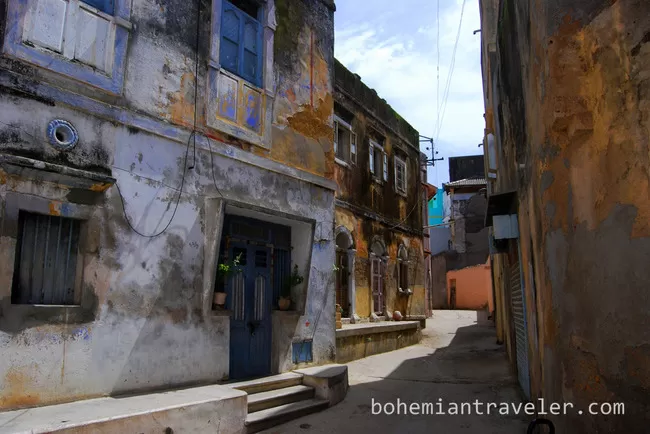 You will find a lot of Portuguese food on the menu in most Diu restaurants. But the best way to experience this delicious fare is to set about exploring the bylanes and get a taste of the street food. The seafood on offer is freshly caught and delicious. Head to Shabuddin's shop in the evening market for some lip-smacking plates of prawn. If you are looking to sit down, however, O'Coqueiro is a popular (and good) option. This garden restaurant offers good food, great music and cold beer.
7. Get a real account of the everyday lives of fishermen at Vankabara Jetty
Vankabara Jetty is a congested fishing village on the west of Diu. Work begins early at this chaotic seaside settlement, with some fishermen constructing large fishing boats, while others set out to sea to get a hold of the catch of the day. While seemingly happy to be hard at work, life is difficult for these fisherman who struggle to make ends meet. It's fascinating to get into a conversation with them and figure out what everyday life looks life for them. They will enchant you with their tales and the visit will leave you happier and more fulfilled with your own life.
8. Head to Ram Vijay for some homemade ice-cream and soda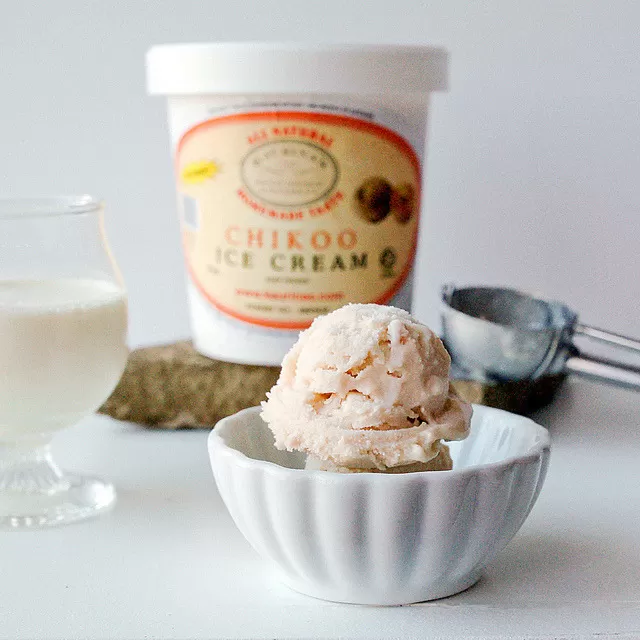 Sri RamVijay Refreshment, as it is called now, is a small cafe near the town square that serves sandwiches, pizza, ice-cream and sodas. What sets them apart is their unique flavours, such as ice-cream in pista-saffron, date and almond, and chikoo ice-cream shake and even one in a pinacolada flavour – all of which they whip up themselves at home.
Address: Bunder Road, Diu. Phone number: 02875 252 288
9. Spend a morning exploring the labyrinth of the stunning Naida Caves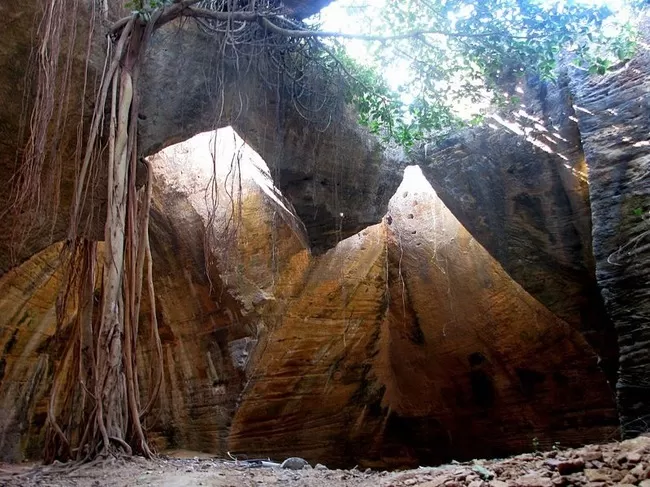 The Naida Caves have to be the most underrated attraction in Diu. Located near the Diu Fort, they are a set of artificial caves that are connected by a network of tunnels. Sunlight filters in through the natural openings, creating a beautiful scene, perfect to be captured on a camera. There are also several rock staircases peppered throughout the caves, mostly leading to nowhere!
10. Take a tour inside the Sea Shell Museum
The Sea Shell Museum was set up by merchant navy captain Devjibhai Vira Fulbaria, who collected all kinds of sea shells on his voyages and stocked them up them up here. Believed to be the largest such museum in Asia, almost 3000 varieties of shells can be found inside. All the shells can be observed and studied closely with the help of the magnifying glasses provided in the museum.
Ever been to Diu? Know of more interesting things to do? Tell me in the comments below.
Frequent Searches Leading To This Page:-
unique things to do in diu, places to visit in diu and daman, best things to do in diu, top things to do in diu, best things to do diu