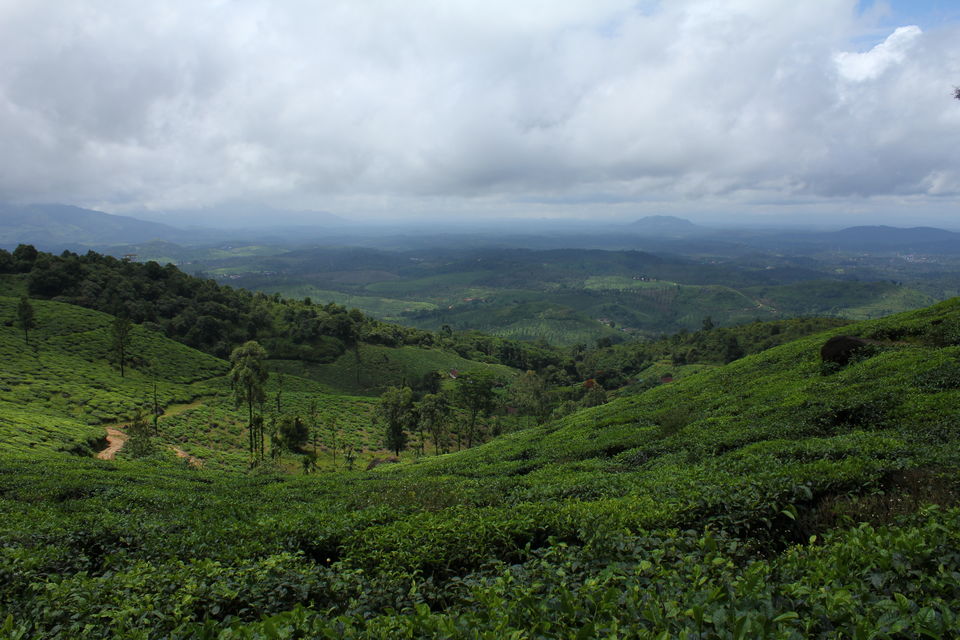 Perched like a bastion on the southwestern perimeter of the Deccan Plateau, Wayanad is a hilly Keralan district canopied by a lush forest throughout its undulating terrain. With the Western Ghats flanking one side of this region, Wayanad gives you the perfect blend of tea plantations, rolling green hills, lofty peaks, picturesque dammed lakes, a variety of fauna, and even some prehistoric caves.
The 3 main towns of the district are Kalpetta, Sultan Bathery, and Mananthavady.
How to get there
Kozhikode (Calicut) is the closest city with an airport that has flights from all major parts of India along with some Middle Eastern hubs too, as well as a rail-head which is well-connected to many cities including Thiruvananthapuram, Coimbatore, Hyderabad, Chennai, Bangalore, Mumbai, and New Delhi. Wayanad is a 3-hour drive from Kozhikode, and can also be accessed by bus from cities like Bangalore, Kochi and Mangalore.
Here's how to cover the most interesting parts of this beautiful district in just a day. So, get ready for a jam-packed 24 hours!
Wear your lucky khaki- it's safari time!
Jumping right into your first day, you have to wake up before the sun rises and head to the Muthanga check-post of the Wayanad Wildlife Sanctuary. This will be approximately a 20-minute rickshaw ride from Sultan Bathery.
You can catch a quick breakfast at Olive Restaurant at 6:00 am, and then proceed to the check-post where you have to pay the required fees, collect your token, and board your safari jeep. Make sure to get there on time, not later than 6:30 am, as they only allot 40 jeeps to enter in the morning slot which commences at 7:00 am.
As with most safaris, it's all about luck. However, you can usually spot some spotted deer, elephants, monkeys, langurs, bison, wild boar, peafowl, peacocks, monitor lizards, and a variety of snakes. If Lady Luck is on your side; a panther, leopard or bear can grace your presence too! Although there is a population of tigers in the region, these are rarely sighted, so don't get your hopes up! It's a 1.5-hour safari where you will travel on a lovely jungle trail through some indigenous flora. Note, the sanctuary remains closed between mid-February and mid-April.
Costs to be kept in mind are:
Entry – Indian (adult): Rs. 110, Indian (below 12 years of age): Rs. 40, foreign traveller: Rs. 300.
Camera fee – Rs. 38
Jeep rent – Rs. 600
We would also urge you not to carry any plastic materials with you on the safari, to maintain the park as a plastic-free zone.
Journey to the Neolithic Age
After your tryst with the jungle, it's a 45-minute journey via Sultan Bathery to Edakkal. Grab a light snack at one of the stalls once you get off your vehicle at the parking area, as it's going to be a long walk up. First, you walk up a steep path for 20 minutes until you reach the ticket counter. The fee for adults is Rs. 20, for children is Rs. 10, and camera fees are Rs. 30. You then embark on your climb up 340 steps through this formidable rockface, and end up at the cave formed by a huge boulder set upon a rock fissure. This climb will take you roughly an hour, depending on how fit you are. It may be difficult for people with health issues. However, the climb up to the cave through the rare, rocky terrain is rather stunning.
Here, you will find pictorial writings carved into rock that are believed to be at least 8000 years old. They stand as physical evidence that this region was inhabited by Neolithic men from the pre-historical Stone Age. The setting as well as the history of the place will transport you to a time unknown to most man!
Note, the caves are closed on Mondays.
Much needed meal, with a scenic view
Rest your tired legs during the 1.5-hour drive to this restaurant, via the town of Kalpetta. Hotel Padheyam is going to be your lunch stop for the day. This home-style restaurant serves you some authentic food of this region of Kerala. It also gives you a beautiful view of the Banasura reservoir from a different perspective. The rustic atmosphere with the scenic vista of the lake and surrounding hills, is just what you need to unwind after your exciting morning!
A leisurely evening on the shore
The Banasura Sagar Dam is the largest earth dam in India, sitting at the foothills of the Banasura Hill; a range of the Western Ghats. The reservoir formed by the lake is a dotted with little islands that formed due to the flooding of surrounding areas due to the dam. It is a striking place to just sit and wile away the time, as you see the glistening body of water encompassed by green hills. The entrance fee for adults is Rs. 60, for children is Rs. 30, and the photography fee is Rs. 40.
After getting off your vehicle at the parking lot, there is an incline to get to the top of the dam. You can either walk on the well-made pathway for 1 kilometer, or use the van shuttle service (Rs. 10 per person, one way). From the top, you get some exquisite views of the sweeping landscape of the Banasura Sagar Dam.
There is a variety of things you can do in and around the dam complex. For Rs. 900 for 5 people, you can get a thrilling speed-boat ride around the reservoir. If you want to take it easy, you can go kayaking (Rs. 500) or coracle boating (Rs. 600) or take a horse-ride (Rs. 100). The complex is open till 5:45 pm every day.
A Malabari meal to call it a day!
We recommend you return to Kalpetta as it is a hub of the Wayanad region that is closest to Kozhikode, from where you can get all your air, rail and road connections the next morning.
As the name suggests, this restaurant is a retro joint in the town of Kalpetta, a 40-minute drive from Banasura. Here you will get some authentic Malabari South Indian cuisine with some 80s tunes playing in the background. If you're a seafood lover, this place gets even better for you! The restaurant doesn't have an actual menu card; there are a number of dishes for the day that you can choose from. However, you will not be disappointed, and this method makes the service prompt. We suggest that you try the non-vegetarian thali, as that will give you an all-round variety of what the region has to offer.
It is the perfect, laid-back end to your day in Wayanad!
Frequent searches leading to this page:-
wayanad travel guide, wayanad tourism packages, wayanad family tour packages, best wayanad tour packages