Planning a Goa trip with childhood friends is a legit coming-of-age sign for Indian kids and we were no different. But as a group of self-aware and worldly-wise girls on the beach, the three of us were on the hunt for "the right vibe".
Three days in North Goa and cheap liquor was the only great discovery we made on the Goan beaches. Driving around the spectacular roads of Goa was refreshing, but it's not always about the journey, sometimes it's about the destination too. Cows at Arambol and men at Vagator were not really what we wanted our Goa memories to be.
The quest for the right kind of chill took us to Patnem Beach in South Goa on the fourth day and believe it or not, there's something about this beach that made our trip all about it for the next four days.
Check out the Airbnb in Canacona, near Patnem Beach that was our home for four days in South Goa.
My gang of girls had meticulously planned the stay at an Airbnb in Canacona, a centrally-located property that is 15 minutes from Palolem, 7 minutes from Rajbag and of course 5 minutes away from the beach we later fell in love with Patnem Beach.
Click here to check out the property.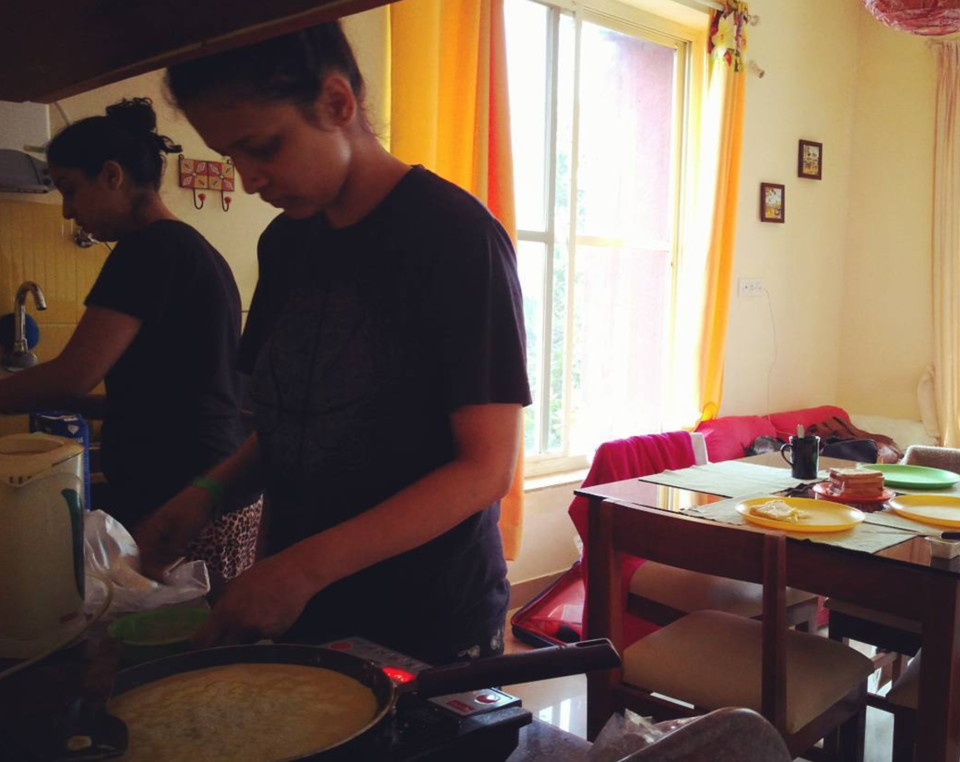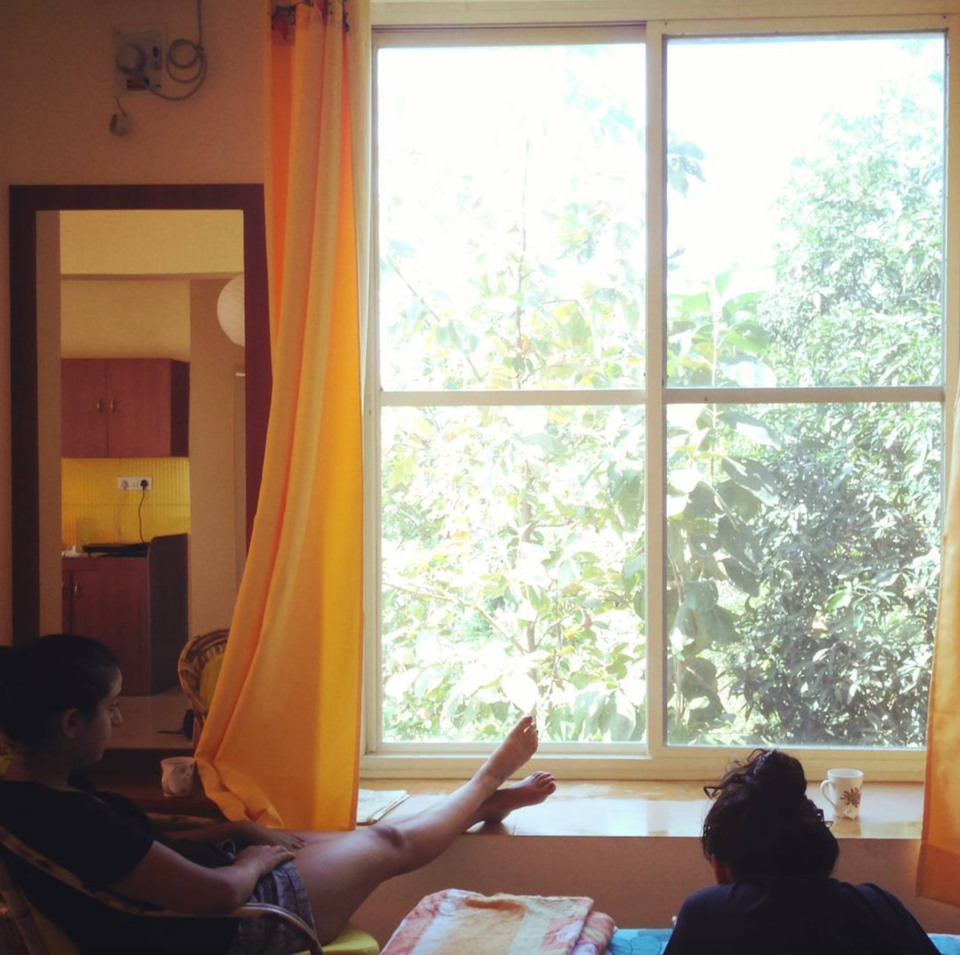 How to reach Patnem: Pre-paid taxis are available from Dabolim Airport to Patnem that stands at an hour's distance from the airport. To reach Patnem from the Madgaon Railway Station, you can hire an auto rickshaw to Kadamba Bus Stand and catch a direct bus to Patnem from there.
Best time to visit: Late November and early December is the best time to visit Patnem Beach when the weather is pleasant and it is still not crowded by the partying tourists.
Here are a few of our experiences at Patnem that will convince you to plan your Goa trip around this beach.
Experience live music performances by travelling artists
If you're lucky enough to be in Patnem on a Saturday night, be ready to bury your toes in the sand and experience the best of live music by one of the many travelling artists on the beach. Usually the Lotus Oasis Beach hut is the venue for these weekly performances.
Enjoy a movie screening by Patnem beach-side every Saturday
At Lotus Oasis Beach Huts in Patnem Beach, we attended a screening of the movie Inglorious Bastards during our impromptu visit on a Saturday night. If you detest loud partying by the beach side, join a quiet audience inside this shack at Patnem Beach and spend the night watching a movie while listening to the big swells of the waves crashing on the beachside somewhere behind you.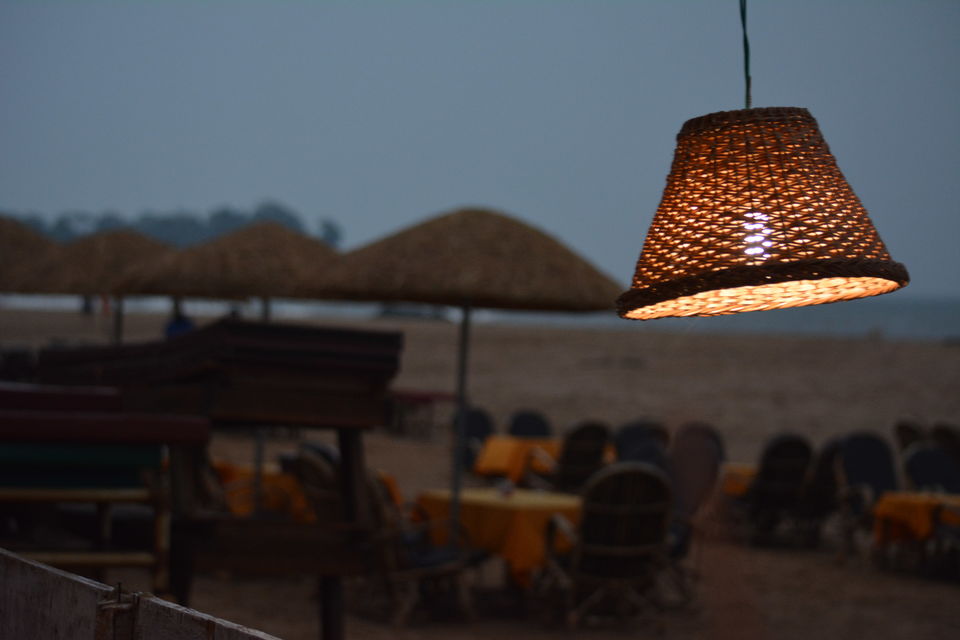 Learn yoga by the beach by trained professionals
Believe it or not, this silent beach is just the right spot to practice yoga every morning and evening by the Patnem beachside. The Lotus Oasis Beach Hut Resort also provides trained staff to help visitors practice Ashtanga Yoga in the morning and Hatha or Yin Goa during evenings. You can drop in for the 1.5 hour long session for a Rs 200 fee per session.
Sit back and watch the changing hues of the sky at sunset
Now there's something about the sunset at Patnem Beach that has a healing effect on you, and the distant hues of violet, blue and the overpowering saffron making it unforgettable. If you're a photographer, the kids on this less crowded beach will give you just the right subjects for the frame.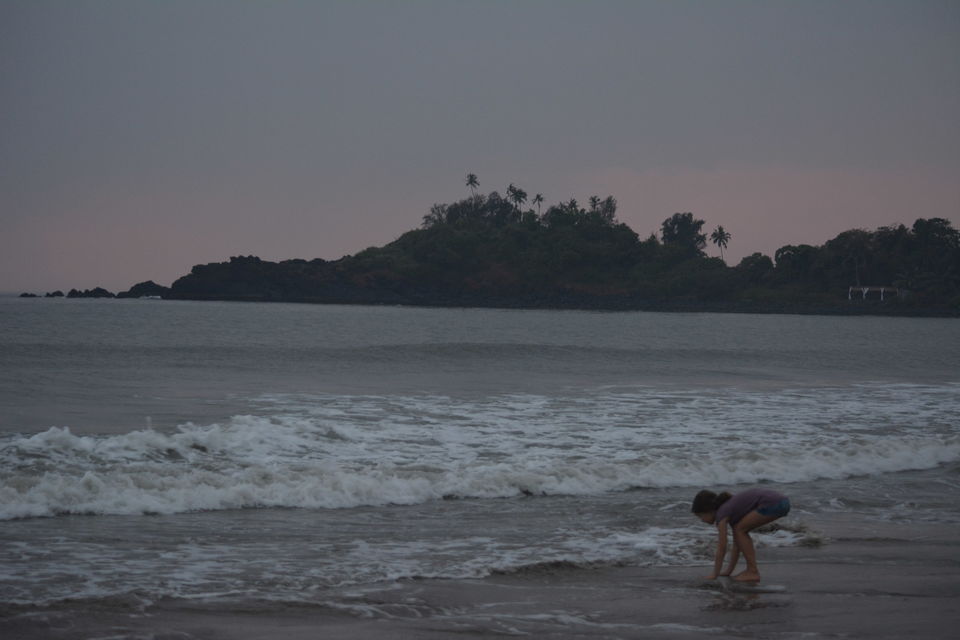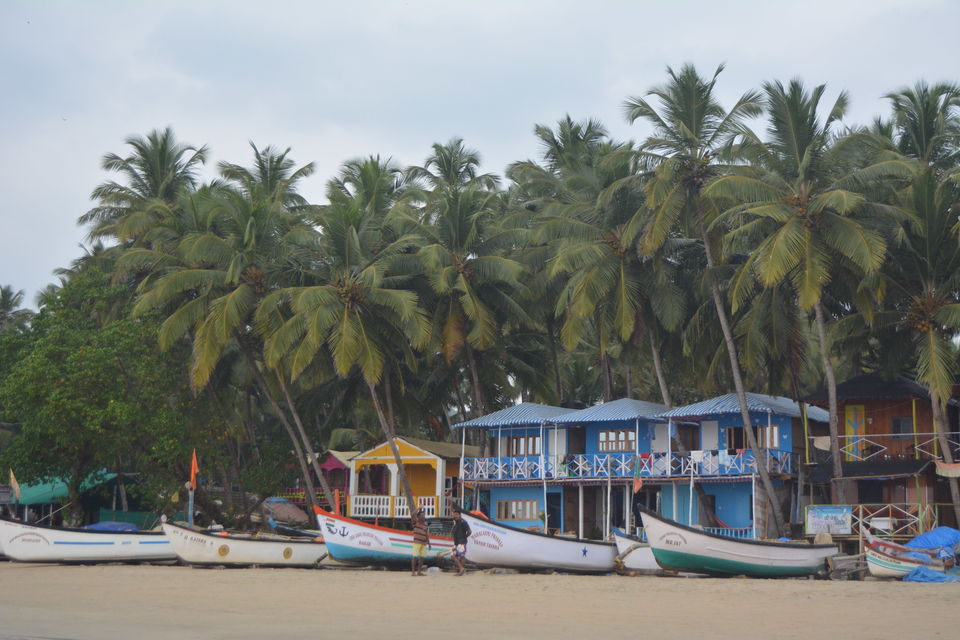 Run wild on the beach with kids
The volunteers at Patnem Beach often organise beach runs for kids and adults during the evenings. This is just the right antidote for lazy beach bums who get bored of sitting on hammocks by the beachside. The beach run is open for participants of all ages and abilities and it is the most refreshing activity during sunset on this pristine beach.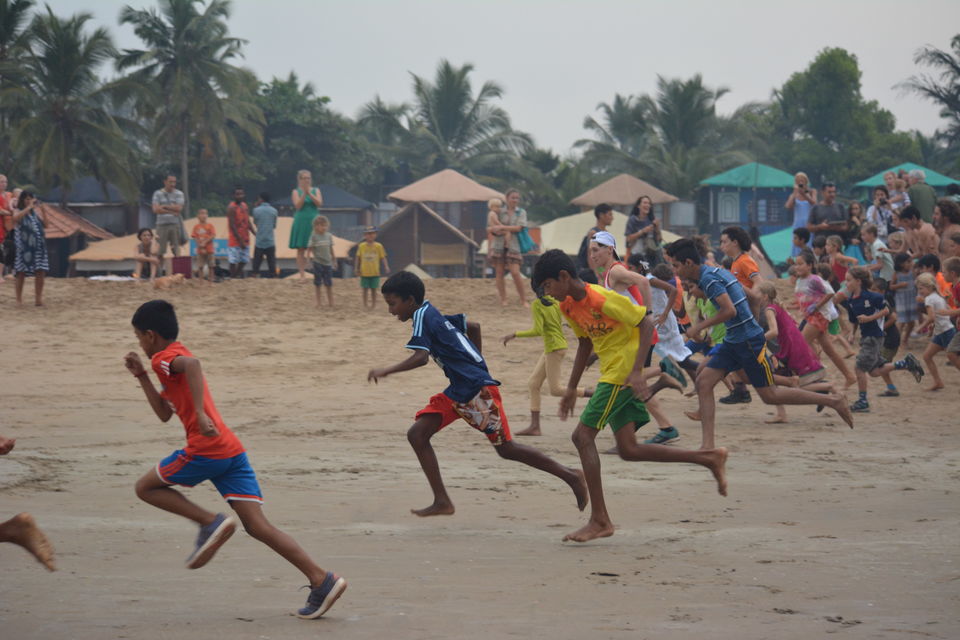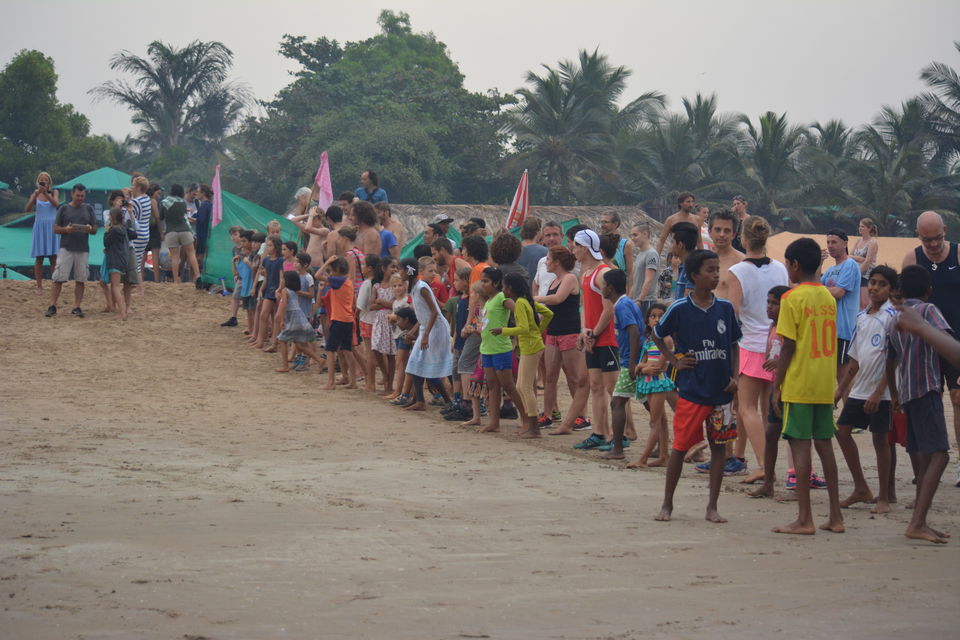 Try Kingfish at Tantra Cafe and Huts
Curious about the food at Patnem Beach? Tantra Cafe and Huts is the go-to place for all your meals and munchies for pre and post-party scenes. Freshly-grilled kingfish and espresso martini here are personal recommendations. Enjoying our meals on comfortable sunbeds during the day at Tantra was indeed the most satisfying part of our stay at Patnem.
Take day trips to Palolem, Rajbag and Salaulim Dam
If you choose to stay at Patnem, it is also a great centrepoint to exploring some of the most pristine destinations around South Goa. Palolem and Rajbag are adjacent beaches on either side of Patnem. Palolem is a more touristy and popular beach where you can try out water sports such as kayaking and kitesurfing, while Rajbag is almost a silent beach, best for soaking up the sun when you're in a mood to do nothing.
Another great day trip getaway is Salaulim Dam in South Goa that is located at an hour's distance from Patnem. The dam, spread over an area of more than 24 sq km, is a pleasant surprise for visitors who come here for a break from beaches.
You might also like: Away From The Beaches, Salaulim Dam Will Make Your Goa Plan A Little Less Of A Cliché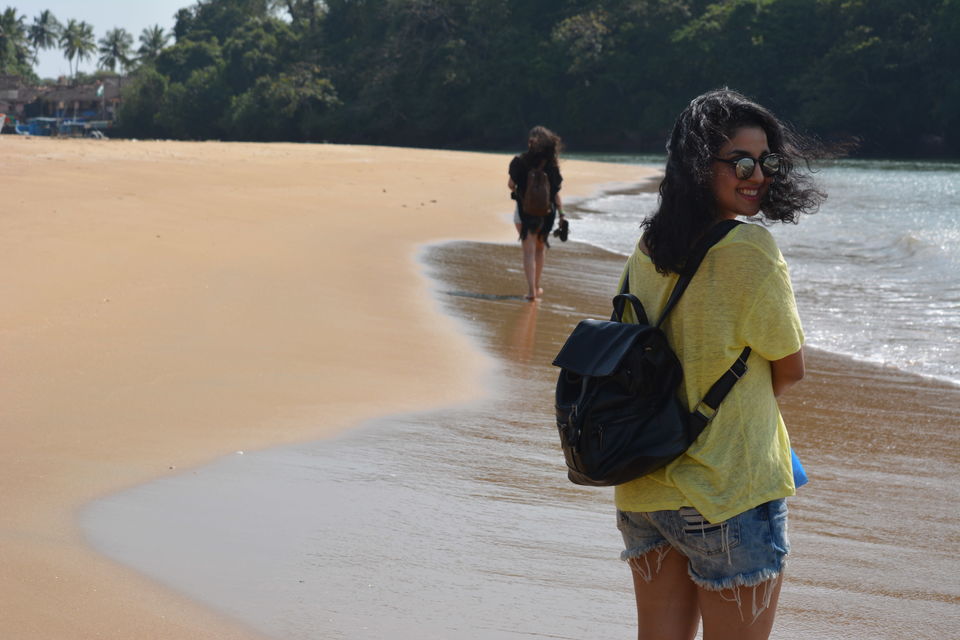 Have you explored a beach as pristine as Patnem beach? Or seen a different side to Goa on your trip?
Tell us about your own offbeat adventures in Goa and share your travel story with travellers on Tripoto. Share new destinations and offbeat travel experiences and help others plan a similar trip.
Frequent Searches Leading To This Page:-
patnem beach goa, patnem beach resort, patnem beach cottages, where is patnem beach, patnem beach huts cheap