When you've booked the photography trip of your dreams, or a client has sent you halfway around the world to shoot your next assignment, you won't want to be without these essential items.Bookmark this list for reference before your next trip!
NOTE- This is not a sponsored BLOG, all the gadgets which i mentioned below are the one which i use personally so it's totally up to you that which gadget you wanna use. :)
Further down is detailed explanation of why, each of these items is on my list but if you just need quick sight then here you are!
1- Memory cards and Reader.
2- Monopod and travel Tripod.
4- Camera ( i have Nikon D3400 )
9- Rechargeable Batteries and Chargers.
10-USB cables and other Connecting Cables.
1- MEMORY CARDS AND READER -
There's not much that needs to be said about this particular item. Each to their own with card brand choice, personally I have always used Sandisk Extreme cards and I've never had a failure. Just make sure you take a couple more than you think you might need, to allow for the potential loss or failure of one. i usually take 2 sandisk and 3 Sony cards with me. For Card reader I use a normal one just make sure that it is of good quality.
2- MONOPOD AND TRAVEL TRIPOD -
i have YUNTENG monopod, it is a liitle but expensive but worth the money and and for tripod i use tripod 3100, it is very cheap i bought it for 500rs. on Amazon, The Big advantage of this tripod is that it is easy to carry and light weighted and small. In Most of the places The tripod police are out to get you these days! It's all too common to visit a tourist attraction or even a public space and see the "No Tripods" sign. Sometimes it's not enforced and sometimes it is so you should always have a plan-B.
I use DELL Inspiron Series. I am using this Laptop since i was in 9th. It had been around 6-7 years still it is working in a very good condition, i edit all my photos and videos with it.
i usually carry laptop for backing up the photos of the day.
The camera i use is Nikon D3400 with 18-55mm and 70-300mm lens. I bought this camera Last year before this i was using sony DSC-H300 Point and Shoot. i don't have a prime lens but if you have do must carry it with you it is worth carrying for amazing portraits, astrophotography and low light photography.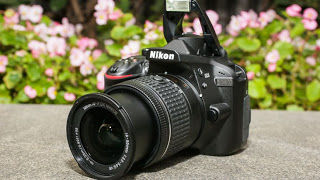 Every year I seem to add another thing to my bag that charges via USB. When you get to your hotel it can be a struggle to find enough power sockets and we've all experienced the situation where the one nearest the bedside table is actually under the bed so your phone ends up charging on the floor beneath you. The fact is, a lot of places were designed before our reliance on such devices.
For powerbank i use Portronics 10000 mAh.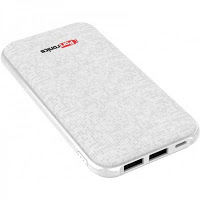 It goes without saying that you'll need a way to backup your images on the road. Once again, if you've spent the money to get somewhere there's no point in trying to save a few bucks by buying the cheapest drive you can find. Go straight for something which is built to last, and for me that means using the excellent WD Elements 1 TB. I am personally using this thing over 4 years and it is amazing.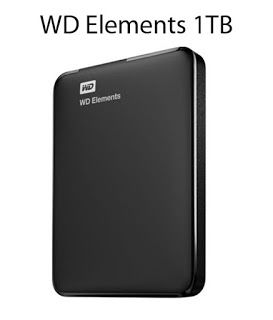 If you're on a photo specific trip then chances are you're going to be up before dawn, whether it's on safari in Africa or shooting landscapes in Iceland. Some form of illumination is a must-have item because you don't want to drop a filter or a precious memory card and not realize it.
I use CamLink HD Action Camera 720p Black. It is not available in India, Someone gifted me this. it's picture quality is bad but video quality is quite impressive i only use it for underwater diving and swimming.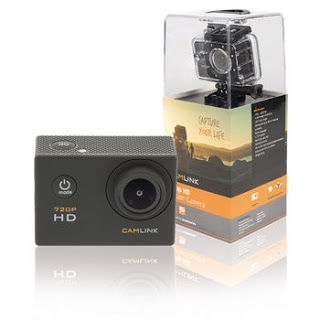 9- RECHARGEABLE BATTERIES AND CHARGER -
I've no doubt that there's at least one item in your kit list that needs AA batteries, and maybe AAAs too. When you get to your destination, the last thing you want is to have to waste time going in search of batteries.
10- USB CABLES AND OTHER CONNECTING CABLES -
Always carry OTG cables, USB cables with you. I have an entry level DSLR so i don't have a timelapse option in my camera. So i use OTG and USB cables to connect camera to my phone and use my phone as an intervelometer.