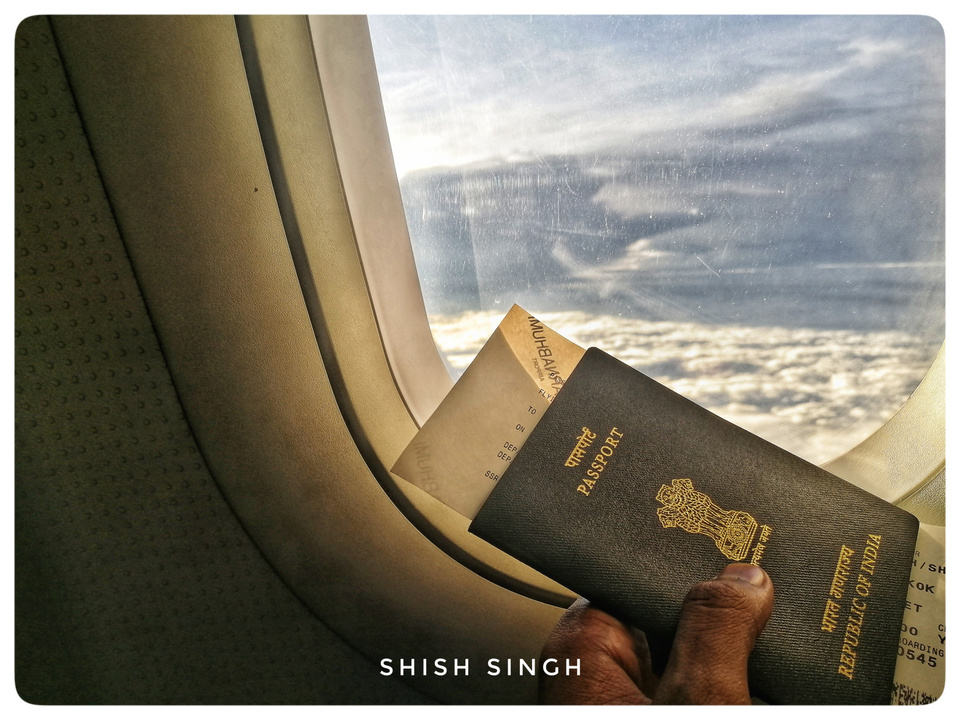 Travelling done right
Inception
We all love to travel. Isn't it? Travelling often comes with creating memories. Whether being at a scenic location or enjoying moments with locals at a particular place. Capturing all of these and many more moments are an essential part of our lives. There are plenty of electronic devices that essentially help us in grasping all these memories and in keeping them with us forever.
Often while travelling we tend to ignore some of the very important regulations. And when it comes to travelling by planes, this ignorance may lead to a disaster. Most of the electronic devices use lithium-ion batteries. After several issues with lithium-ion batteries on planes and the danger of causing a fire on board, airlines came up with specific regulations.
How to carry batteries and why to be cautious?
While flying in the sky we hardly come across this understanding that our safety is within our hands. As a precautionary step airline says you should carry rechargeable batteries in your carry-on luggage only. Even if you are willing to check in your cameras, laptops, power banks or even drones, make sure to remove the batteries and take them with you. This is because lithium-ion batteries tend to explode or catch fire by themselves. The regulations are very strict in this regards but we as a user/traveller sometimes have the propensity of neglecting them. Also, sometimes if you are not well prepared or less cautious about the sensitivity of this issue you may face trouble while passing through the security at major airports. This may also lead to a delay of several minutes. Many times you might have heard that passenger reached their destination but their luggage is still at the source location. Sometimes if the airline encounters any significant security threat while scanning they keep the luggage there only or remove that object from the baggage before proceeding.
The best ways to keep these sensitive items are as follows;
1. Insulate the pins or plugs with adhesive tape.
2. After check-in, there is no one for supervision. So keep all of them within your carry-on luggage. This way it will stay under your supervision. You don't want to lose any one of these during the final security check of your check-in luggage as some of them is very expensive. Right???
3. Keep each battery in an individual plastic bag. This will avoid direct contacts as you have not only kept them separately but also sealed the contact points to avoid direct connections.
What are the regulations of some major players?
Emirates: Batteries spare/loose, including lithium metal or lithium ion cells or batteries, for portable electronic devices must be carried in carry-on baggage only. Articles which have the primary purpose as a power source, e.g. power banks are considered as spare batteries. These batteries must be individually protected to avoid short-circuit.
Fuel cells and spare fuel cartridges powering portable electronic devices (e.g. cameras, cellular phones, laptop computers, and camcorders) are also allowed in checked in luggage.
Air Asia: Air Asia wishes to update that all lithium battery-powered personal transportation devices such as hover boards, Segway, mini-Segways, electronic scooters, solo wheels, air wheels, balance wheels and similar equipment are prohibited as check-in baggage and hand-carry baggage on all Air Asia and Air Asia X flights effective 30 December 2015.
Under certain circumstances, carriage of battery operated wheelchairs or mobility devices might be accepted subject to removal of the battery by guests, while the maximum weight allowed for wheelchairs and mobility devices is 85kg.
Air France-KLM:
Lithium batteries can catch fire if they short-circuit, are damaged, poorly designed or poorly assembled. Lithium batteries and devices that are damaged, defective or recalled by the manufacturer are prohibited in all aircraft. To avoid any damage, please wrap your devices and batteries carefully with an appropriate protection before placing them in your checked baggage. If you are carrying your devices in the cabin, please take care when using them on board.
If the battery power is:
Over 160 Wh, the drone and its replacement battery are prohibited in the cabin or in the hold. Below or equal to 160 Wh, the drone may be transported in the cabin or in the hold, provided it is completely switched off. The replacement battery is permitted in the cabin: however, it may not be transported in the hold.
Qatar Airways: Other than many corrosives Mercury, acids, alkalis and wet cell batteriesare prohibited in check luggage.
Indigo: Corrosives such as acids, alkalis, mercury and wet cell batteries and apparatus containing mercury are not allowed in checked in and cabin language whereas , Dry cell batteries are prohibited in cabin luggage.
Spice jet: Corrosives such as acids, alkalis, mercury and wet cell batteries and apparatus containing mercury are not allowed in checked in and cabin language whereas , Carriage of dry cell batteries, knives, scissors, sharp instruments, tools, firearms, ammunitions, and toy replicas are prohibited in the Passenger cabin.
Vistara: Such as acids, alkalis, mercury, wet cell batteries (except those in wheelchairs), oven or drain cleaners are not allowed.
More precisely your safety always comes up with your awareness and understandings. Little bit caution can not only help you with a safe travel experience but it will also avoid compromising other beautiful and valuable lives. This was only a brief illustration if you still face any difficulty while determining what to carry and what not to please feel free to contact your operator before determining anything on your own.
Safe travel is the best memory you can have while travelling!!!

-Shish Singh
-----------------------------------------------------------------------------------------------
Source:
Safety Regulations page from Emirates ,Air Asia,Indigo, Air France-KLM, Vistara, Spicejet