After Covid, Lockdown, Mask, Sanitizer, time had come to celebrate Xmas and New year at a spot where you may bid farewell to 2020 with peaceful heart!
25th Dec 2020
The thought of travelling to Rajasthan came in my psyche in the First week of Dec 2020 and my trip began on Xmas evening (Well long Corporate Holidays). I chose to go by my car and started my trip from the Pink City of Jaipur. Technically given the distance between Gurugram and Jaipur it should have been a quick and smooth ride of 3-4 Hrs. but because of farmer's protest, it took 8hrs. to arrive.
Since Chokhi Dhani was in my plan to visit in evening, I booked a hotel near Chokhi Dhani but couldn't do Chokhi Dhani because of late arrival at Jaipur. (If you are doing Chokhi Dhani then book your accommodation near that place given the fact it is on the outskirts of the main City)
26th Dec 2020
I started bit late the next morning and decided to start with the famous Amer fort first which was worth seeing (It looks precisely like its pictures).In my opinion leave your vehicle near Fort entrance (Parking spaces are available) and walk, trust me you will save a great deal of time. There is huge footfall post COVID and thus waiting in your vehicle hoping the traffic to move is an idiot move in itself.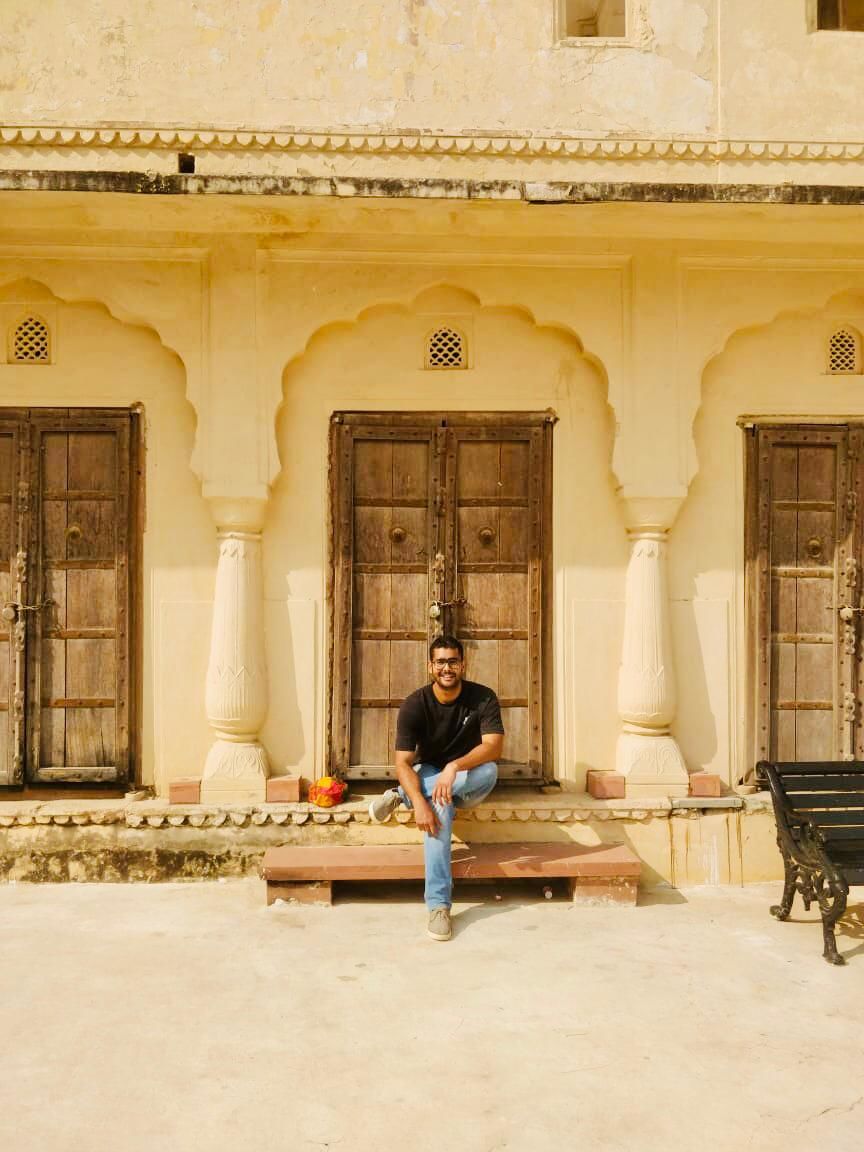 After seeing the fort, the time had come to relish some good food thus, the next stop was the sunset point at Nahargarh fort which is on the same route as Amer.There are numerous things you can do, from Segway to enjoying food/Drinks with a magnificent sunset view and additionally Madhavendra Bhawan is delight to eyes as you can see the whole city being lit up at night!
27th Dec 2020
My next destination was Udaipur (The city of Lakes) and it took me approx.7 hrs. from Jaipur to reach there. Roads were smooth as butter. I reached around 6 PM and as expected there was a night lockdown from 7:00 P.M. onwards`therefore, I was unable to visit any place in the evening.But as they say when life gives you lemon make lemonade therefore, I enjoyed dinner at rooftop restaurant of my hotel with an astonishing view of the City Palace.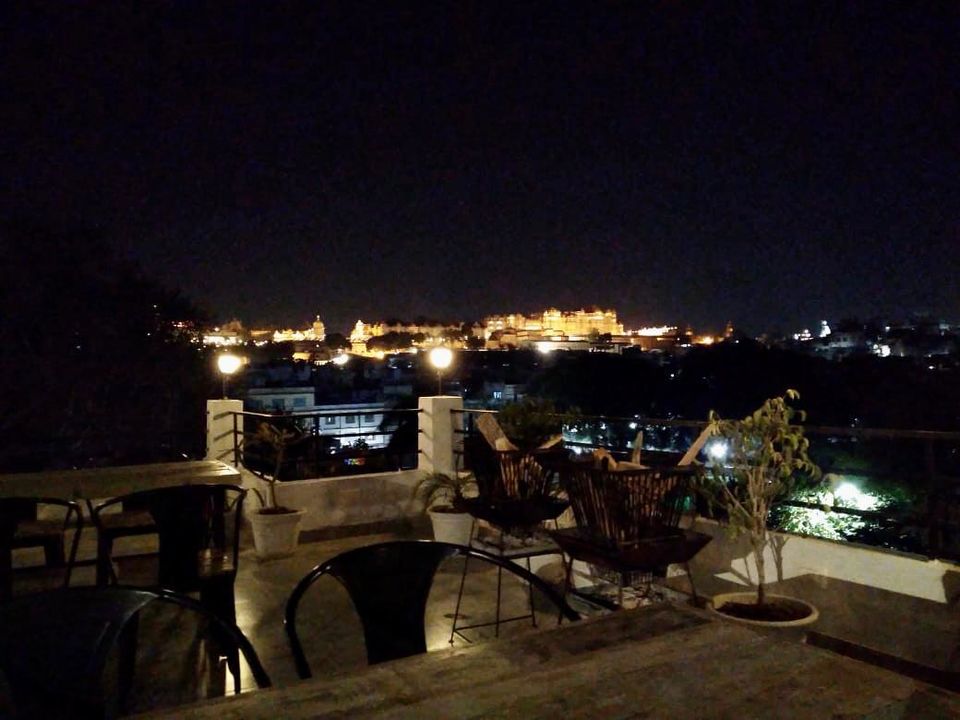 28th Dec 2020
I began my next morning with breakfast with law view at Rainbow Cafe. Food and services were good and lake view with Sun basking took my heart. It was time to visit the Udaipur City Palace. (one recommendation – take a guide there they wont let you get bored and will also click your pictures for free). City palace is well maintained, you can click so many pictures and palace is worth seeing.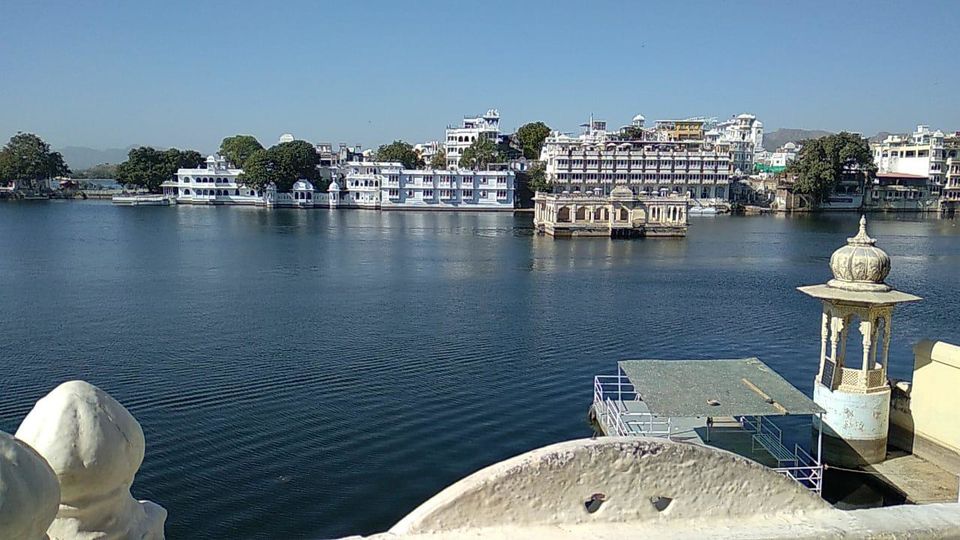 If you want to try rope way, then Udaipur offers this with breathtaking view at Karani mata mandir. You can book the private cabin in rope way at reasonable price.This spot is nearer to Pichola lake. You can visit numerous spots in closeness of Pichola lake.
Next place on my list was Sajjangarh. Paid the entry fee and drove my car for another 4 Km to reach the actual place. The roads will give you feeling of jungle Safari. Nice place for City and Sunset view.
29th Dec 2020
Next day started with cycling near Fateh Sagar lake which is easily available and post that some delicious breakfast at Jheel Ginger Café which again gave magnificent lake view.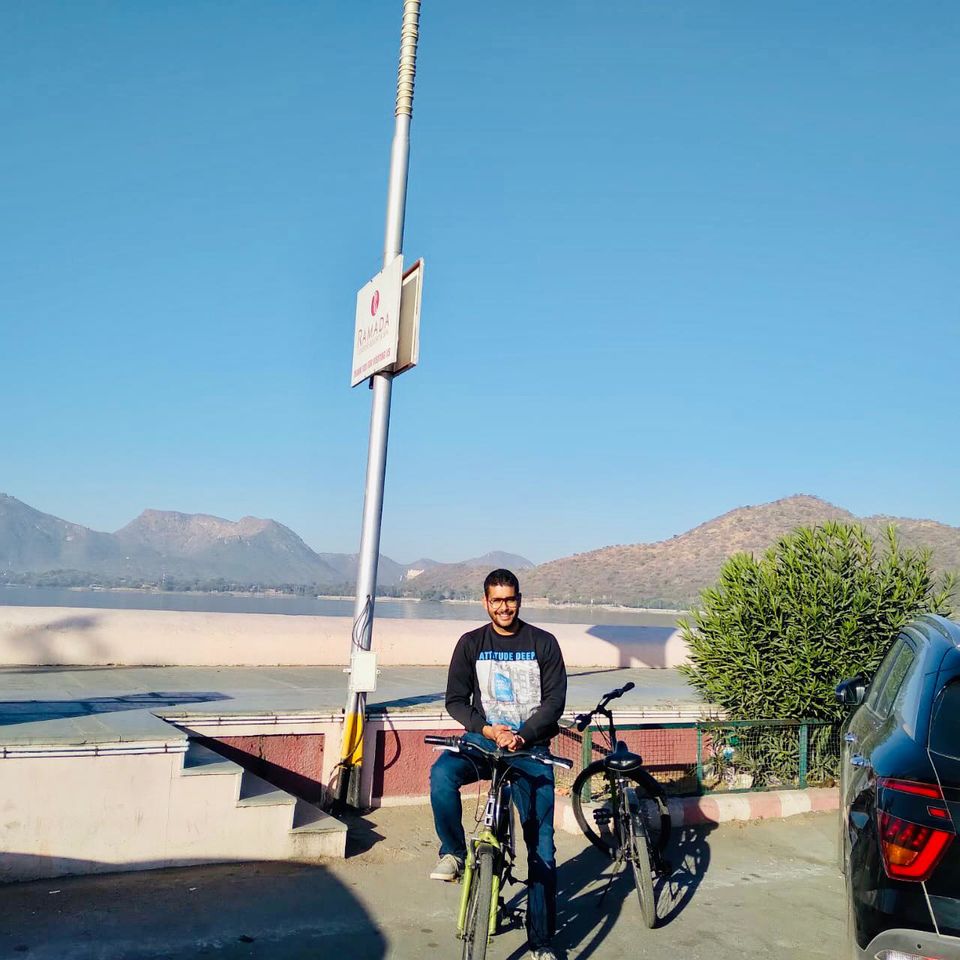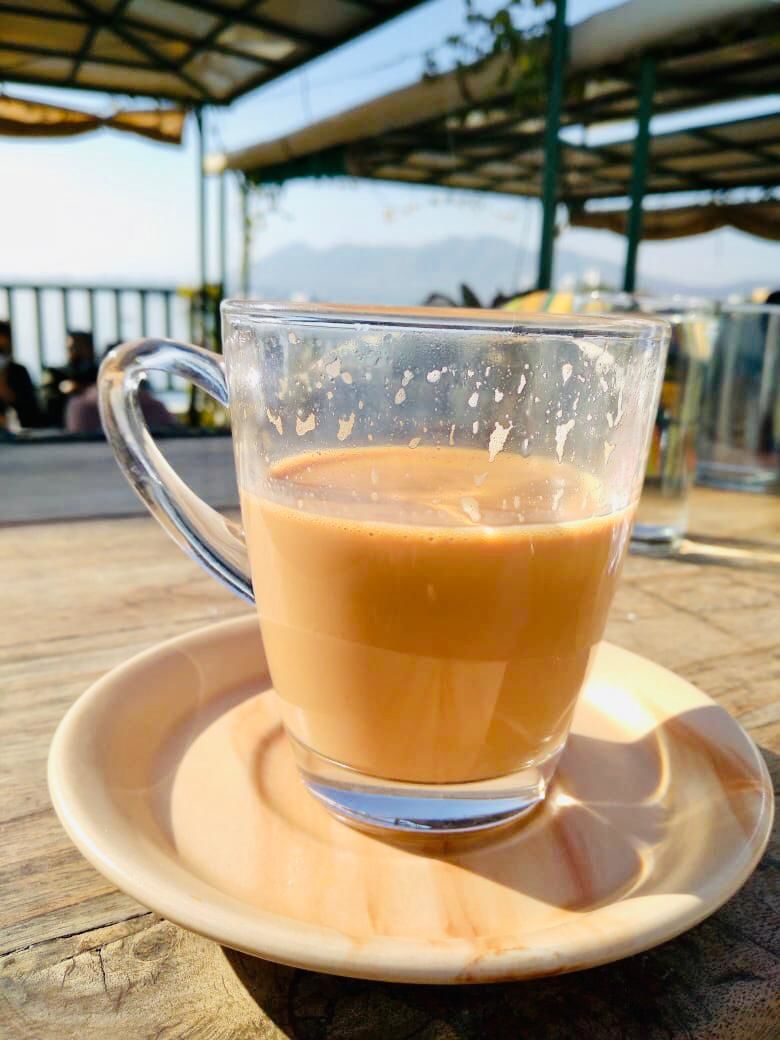 Post that I started my drive towards Jodhpur and reached by evening. I had least interest to go to Jodhpur because I wasn't aware what Jodhpur had but I was in for surprise –A Zip line. It took me roughly 6 hrs. to reach Jodhpur from Udaipur. Since night curfew was in operation, I had to enjoy my evening in my hotel room.
30th Dec 2020
Next morning, I reached Mehrangarh Fort in Jodhpur where you can do 6 Zip lines at a very reasonable cost. They take 2K for 6 zip lines per head. In case you're fascinated by zip line then register first there and then continue with the fort visit because you might not get chance to do it because of the queue in zip line. One recommendation – If you are going to Mehrangarh fort then Zip line is a must. I also tried food at Café Mehran situated inside the fort. You should try their Rajasthani Kachori.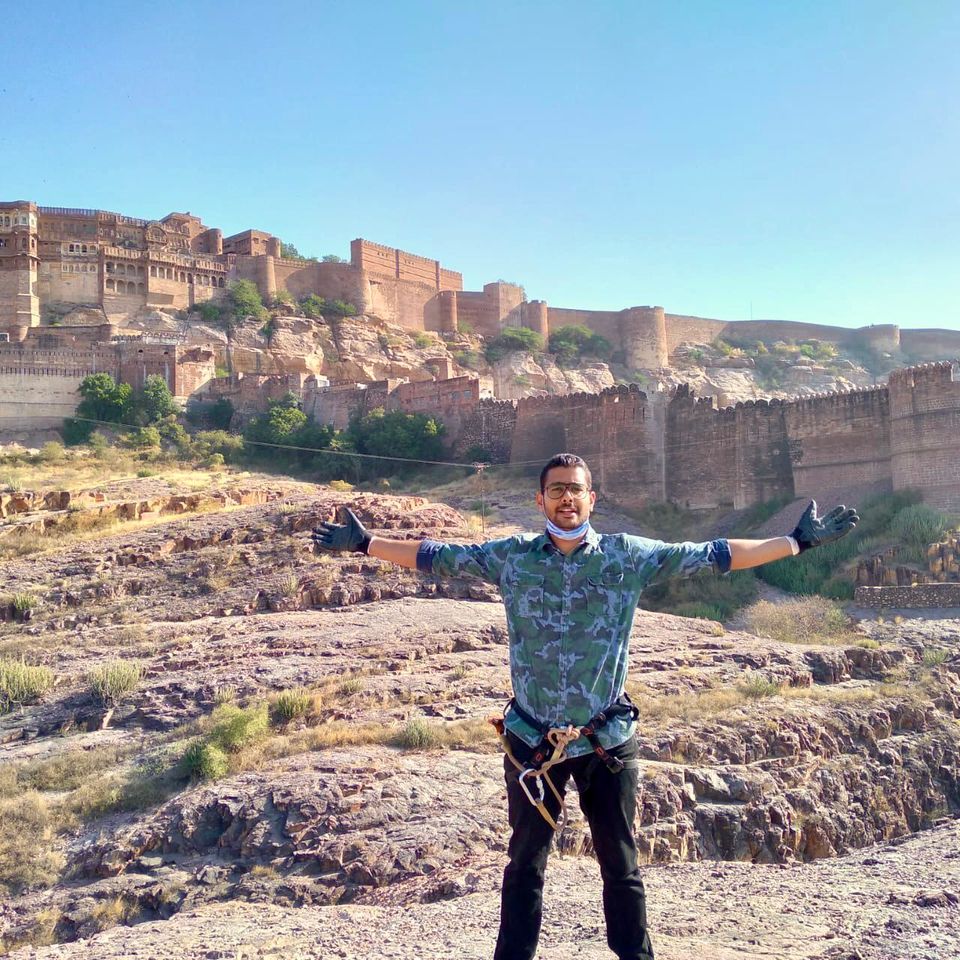 After the fort, Jaswant thada was next place to visit which is 5 min drive. It is a nice place to visit at least once.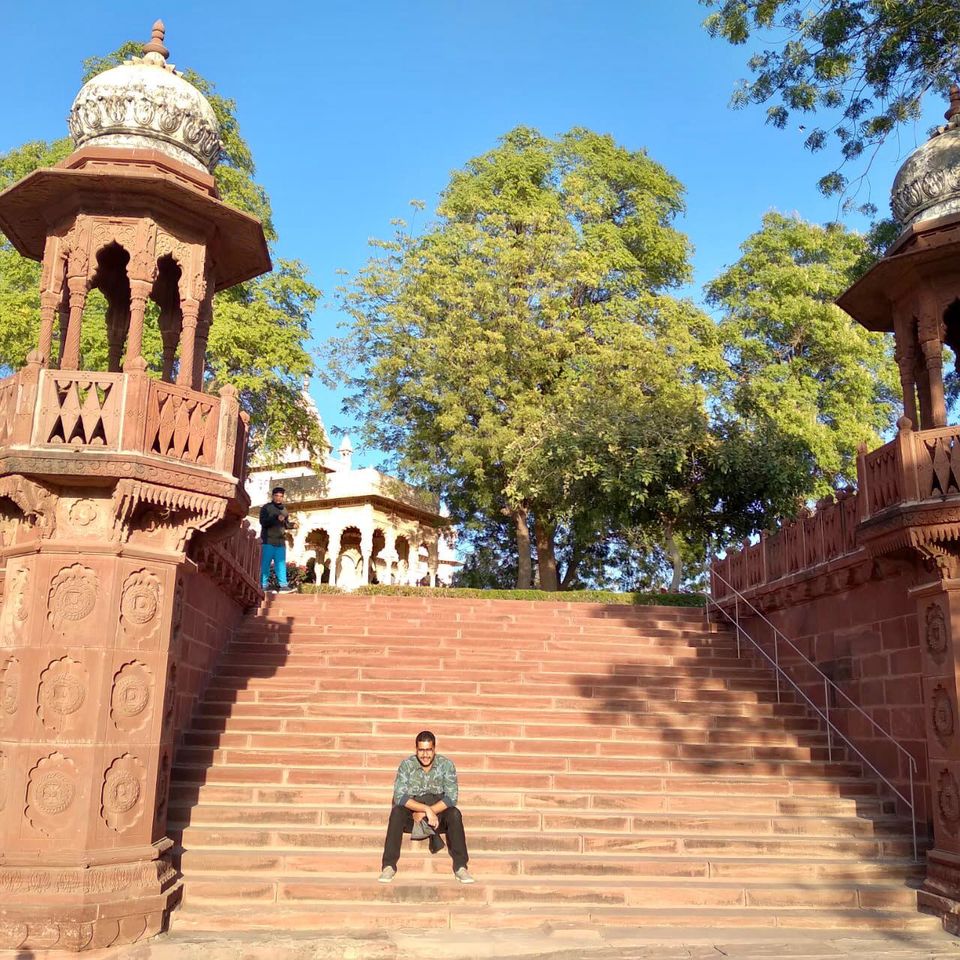 31st Dec 2020
My next destination was Jaisalmer. On 31st Dec, I drove to Jaisalmer, roads were amazing, you will surely enjoy driving. On the route from Jodhpur to Jaisalmer, on highway side you can try Powered Paragliding, it will cost you 2k so I took a halt of 2 hrs. to try it, I liked it a lot.
Since I had a booking in SAM Dunes, I had to drive 40 Km additional from Jaisalmer city. The accommodation in Sam dunes was a tent. I had booked myself a Swiss tent & it was comfortable, had hot water facility but there was no washroom jet, that was the only downside I could find. (If you are going to dessert, then expect Dirt and Dust).
1st Jan 2021
After welcoming the new year in Sam dunes, new year morning I enjoyed Thar Safari and camel ride which was included in the accommodation package. My trip was coming to end however I decided to visit Longewala as last destination. So my plan was to visit longewala and Tanot. One thing to mention here if you are planning to visit tanot and longewala then re-fill the fuel at SAM only because there is no fuel station towards tanot. I visited longewala but due to the fuel issue, chose to drop Tanot.
There is a short route to Jaisalmer city from Longewala, take that instead of going back to SAM Dunes and then to Jaisalmer.
On the 1st Jan night, I reached to Bikaner which took me 6 hrs. and next morning, I undertook the return journey to Gurugram which took approx. 7 hrs.
On 2nd Jan 2021, my trip ended, I did not face any issue anywhere during the entire trip. Overall a very smooth journey.
Route – Gurugram – Jaipur – Udaipur – Jodhpur – Jaisalmer – Sam dunes – Longewala – Bikaner - Gurugram
Fuel – 14 K Approx
Toll – 2k (Entire trip)
Cost of Adventure – 2k per head for every activity
Recommendation – I would recommend that don't use your car in cities (Specially Udaipur) otherwise you will waste your time in traffic or searching for parking. All these places should ideally be visited using bike (rental/personal) or take an auto.