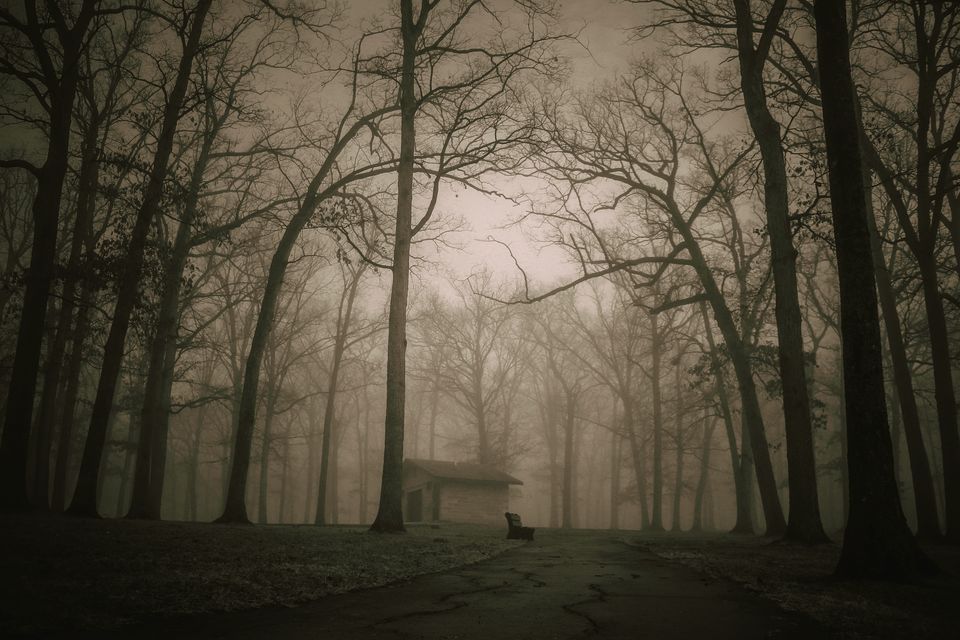 Do you, by any chance, enjoy being in situations where you can feel butterflies in your stomach, pounding heart, and the eerie chill of cold sweat trickling down your forehead? If yes, then why not travel to those places in India that can scare the heck out of the bravest of the braves!
We have already prepared a list of such experiences in 29 places in all 29 states of India that can scare the crap out of you.
1.) Jammu & Kashmir: Drive down Kishtwar roads
What do you think can scare you in Jammu and Kashmir? No, it's not just the cold weather and frequent civic problems. Only if you choose to drive on the roads of Kishtwar, especially the Kishtwar-Kailash route, you would feel the fear trickling down your insides.
2.) Himachal Pradesh: Midnight walk through Tunnel 33
We all love hills, and the dark tunnels through them, don't we? But remember, hills have eyes. How about a midnight walk challenge through this famous Tunnel 33 in Shimla? Definitely not for the faint-hearted.
3.) Rajasthan: Evening snacks at Kuladehra
Bhangarh Fort has long been a favourite place of those who love supernatural stuff. But we have something even better for you. How about spending a few hours post sunset at the abandoned Kuldhera villages near Jaisalmer in Rajasthan? You want to know what happened to this lesser-known dark tourism site?
4.) Punjab: Stay at railway guesthouse in Chandigarh
Who's not happy to take a shower after completing a long train journey in India. Well, everything at this railway guesthouse in Chandigarh makes for a great stay except the presence of a flimsy figure that's eager to peek at you while you're taking shower. We can't help but wonder how you would react if you experienced this.
5.) Haryana: A few pictures inside Farrukh Nagar Fort
It is believed that Farrukh Nagar Fort in Gurgaon has some kind of ancient treasure that is being protected by loyal spirits who are known to get violent whenever an outsider tries to get too close to it. Locals say some have even been blinded in the past. You can quickly take some pictures of the fort's interiors and we'll replace this with yours. Deal?
6.) Uttarakhand: Picnic at Lambi Dehar mines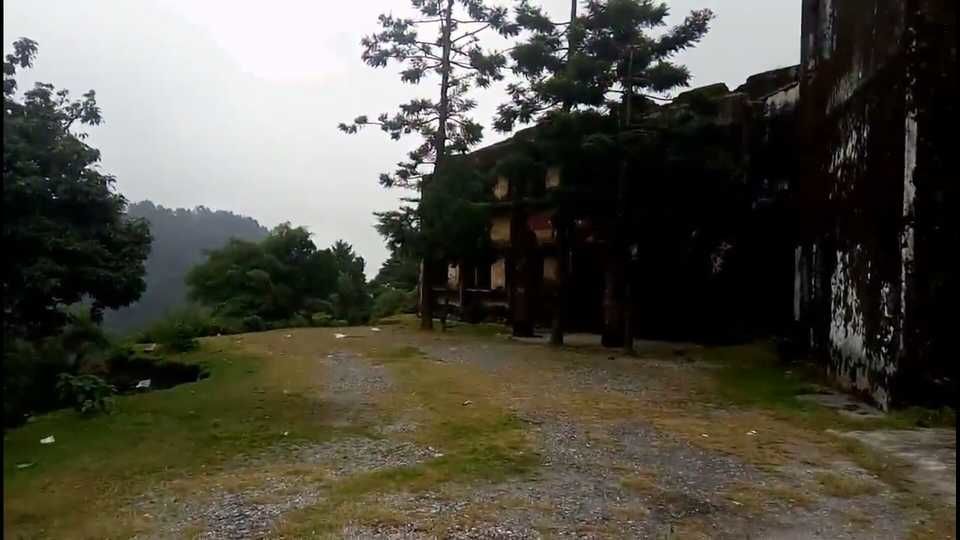 Visiting Mussoorie for a weekend to escape everyday hustle is one thing, but to explore one of the most haunted sites in India is another. Lambi Dehar mines, about 11km from Mussoorie, is one such haunted site where over 50,000 miners died starting the year 1990. Locals say they have experienced supernatural occurrences here. Mind a short picnic post-sunset on a new moon night?
7.) Uttar Pradesh: Quick tour of GP Block in Meerut
If driving at night from Meerut to Muzaffarnagar wasn't enough, here's another thing you can do in Uttar Pradesh to scare the crap out of yourself: take a tour of the premises of an infamous two-storied haunted house at GP Block in Meerut which has been abandoned for years. You might witness men sitting around a table in the dim light of the eerie house.
8.) Madhya Pradesh: Road trip through Chambal region
Remember the famous movie, Sholay? Well, visiting Chambal river basin in Madhya Pradesh might just give you a glimpse of what it'd be like to face Gabbar Singh and the gang. And just for the record, media reports suggest there are still active dacoits in Chambal region which is the reason even media and policemen don't mind skipping it. Dare take a drive on the roads of Chambal?
9.) Bihar: Drive along Patna-Aurangabad road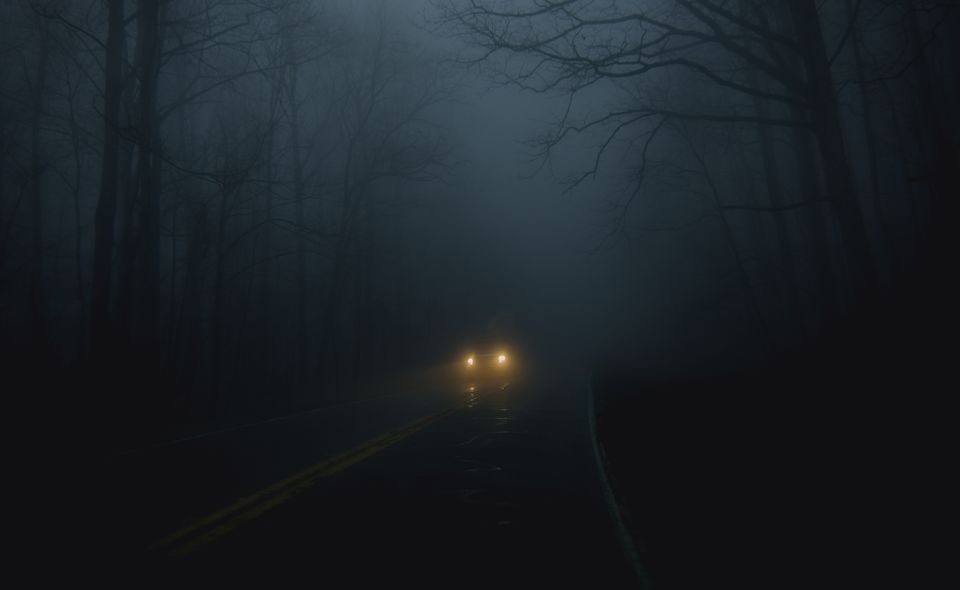 Looking for an adventure on road? You don't always need to think of those tricky mountainous roads when you can take a solo drive on the haunted Patna-Aurangabad highway in Bihar. According to the locals, there have been sightings of a woman in a white saree walking alone on the road in the dead of night. Tip: Don't brake if any such woman asks for lift while you are driving along this road.
10.) Assam: Jungle safari in Nameri Forest Reserve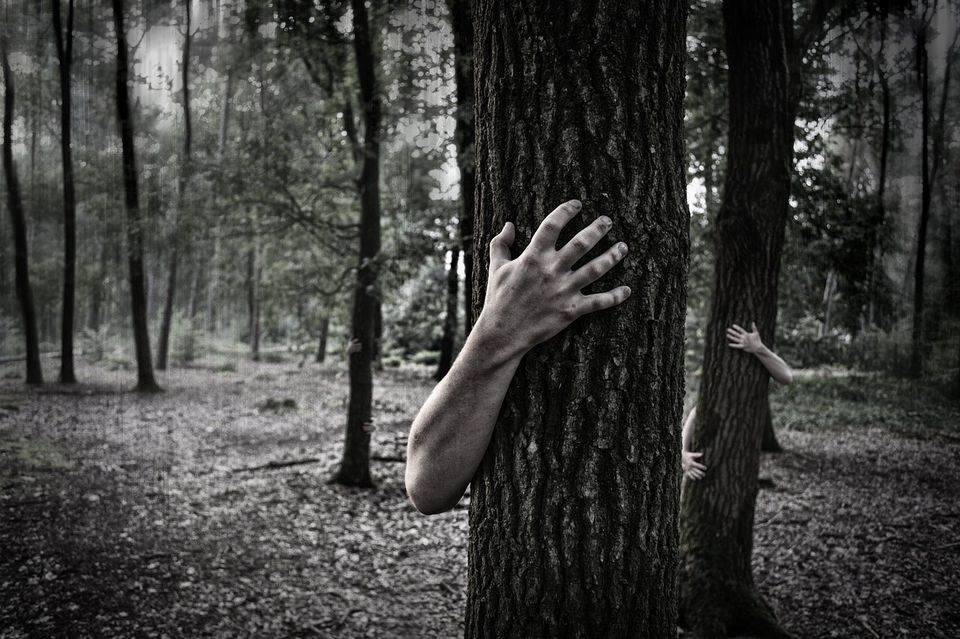 Coming face-to-face with wild animals while enjoying jungle safari in some wildlife park is always an adventurous experience. If you wish to take this a notch higher, why not go for a jungle safari in Nameri Forest Reserve in Assam, one of the most haunted places in Assam. We'd be happy spotting a few wild animals instead of what you see up there in the picture.
11.) West Bengal: Visit National Library, Kolkata
No, we won't challenge you to agree with the caption of this image, but we'd definitely be impressed if you could spend a few hours reading a book at National Library in Kolkata, for it is believed to be haunted by Lady Metcalfe's Ghost. If you don't follow library rules, you might just have something invisible breathing heavily close to your ears. And guess what, archaeologists have recently uncovered an eerie secret room without any opening in this 250-year-old building. Want to read?
12.) Sikkim: On the backseat from Lachung to Katao top
When it comes to places where nature is dangerously deceptive, the route from Lachung to Katao top in Sikkim fits in quite easily, especially during monsoon. Narrow roads, landslides, low-hanging rocks, and hundreds of feet of a sheer drop on the other side, it's not your usual road adventure. Sit back, relax, at your own risk.
13.) Meghalaya: Walk on hanging bridges of Siju
Finding dangers in the beauty of Meghalaya is like finding a grain of salt in a heap of sugar. If the caves of Siju in Meghalaya weren't already perfect spots for adventure lovers, the loosely hanging bridges in Siju that begin to shake with every step you take can pierce the bravest of hearts with spears of fear. Amazing how difficult walking can be!
14.) Mizoram: Selfie at Phawngpui
The highest peak in Mizoram, Phawngpui peak or Blue Mountain, has to be one of the scariest places in Mizoram. Besides the sheer height, this mountain cliff in Phawngpui Blue Mountain National Park is believed to be haunted. Do you dare take a selfie at this spot?
15.) Tripura: Check out the Assembly building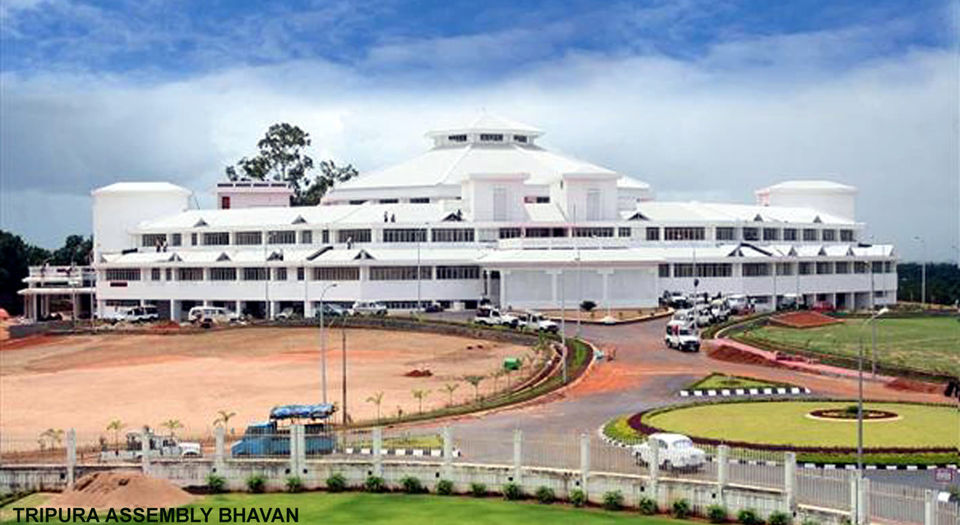 People working in this State Assembly building were falling sick, dying, randomly. The employees believed that there was a strong influence of supernatural powers and that's why a puja was organised inside the building. We're not sure if you can go inside for an adventure, but what if you experience something outside within its premises?
16.) Manipur: An evening tour of Thalon caves
Thalon caves are now being promoted as a tourist place of cultural significance, and they are as beautiful as they seem in pictures. However, a late evening tour of the spooky dark caves can even test seasoned adventurers.
17.) Nagaland: Highest and coldest place
Pfutsero is a little town about 50km from the capital city Kohima and is the highest and coldest inhabited place in Nagaland. With insurgency at its lowest in decades, hilly terrain and lesser modern facilities are the only few things that you will have to deal with during your stay in Pfutsero. Lucky you!
18.) Arunachal Pradesh: Stay at 'haunted bungalow'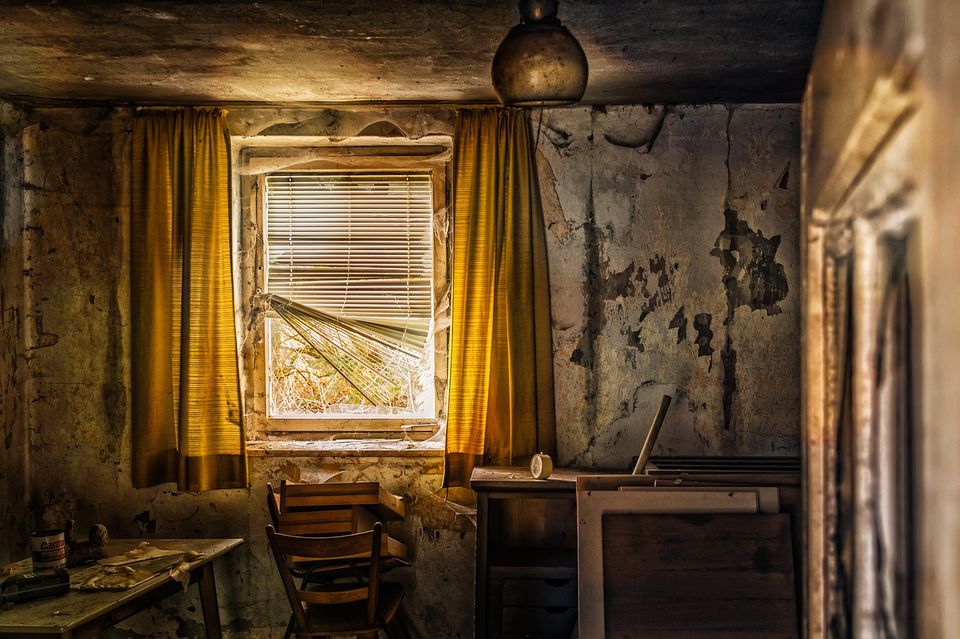 In 2016, the then CM of Arunachal Pradesh committed suicide in his bungalow which is now believed to be haunted. The government, however, has converted this bungalow into a state guesthouse after conducting a religious ceremony to ward off the evil forces that reportedly haunted this building for long. So, why not book yourself a 'comfortable' stay at one of the rooms in this guesthouse?
19.) Jharkhand: Over-adventure in Dhanbad
There are no real dangers if you travel to Dhanbad, not really. The only thing is that this district in Jharkhand has a place called Wasseypur. Perhaps, that would be a better disambiguation. And you should explore this place but not without following this unsolicited advice: save your life by not using cuss words, no matter what.
20.) Orissa: Check out the interiors of Jetan Nagar Palace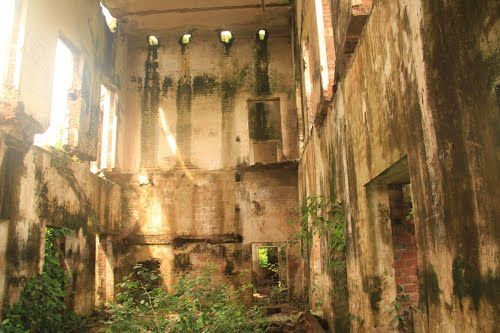 Jatan Nagar Palace in Dhenkanal with 100 rooms is one of the most haunted places in Odisha. According to a legend, the owner of this building deployed forced labour and even killed them. Locals say they have long heard cries from this palace even though it's been abandoned for years. Do you dare check if anyone's still inside?
21.) Chattisgarh: Explore the beauty of Bastar
What can possibly go wrong in a place like Bastar which is blessed with lush forests, gushing waterfalls, and expansive woodlands? Not much, just a few naxalites who might get pi***d off at the mere sight of an intruder trying to look like an innocent tourist. Get some pictures, we'll give you reward points!
22.) Telangana: Golconda Fort after 6:00 pm
According to the locals, this 13th-century fort built by Kakatiyas dynasty rulers is now home to some unfriendly shadows without a body that are believed to be behind paranormal activities, including loud cries and furniture shifting positions on its own. You may enjoy some snacks inside the fort while this happens, won't you?
23.) Andhra Pradesh: Cycle down Coastal Battery Road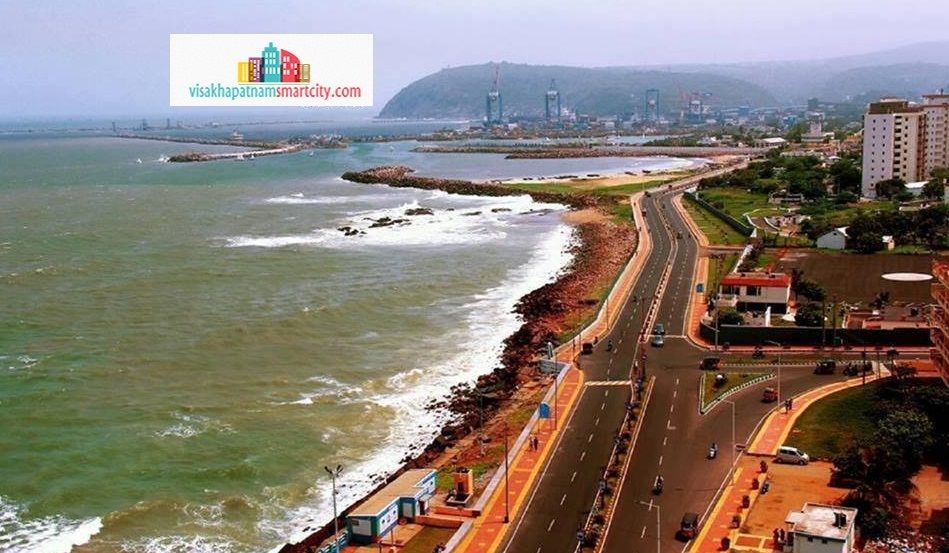 Supernatural powers have special affinity with roads, especially after dark. Doesn't matter if it's one in the middle of a city, or countryside. Coastal Battery road in Visakhapatnam is one such road where spirits have been reported to roam freely during night. You can get us a proof by cycling your way along this road, can't you?
24.) Tamil Nadu: Stay at Hotel Fernhill Palace
Hotel Fernhill Palace is located in Ooty, one of the most beautiful hill stations in peninsular India. However, this is the same hotel where the crew of Raaz, a famous Bollywood horror flick, experienced supernatural activities during the shooting of the film. How about booking yourself a room for an overnight stay at Hotel Fernhill Palace?
25.) Kerala: Visit Bonacaud region
If the dense forests of Bonacaud region, picturesque hiking trails, and its amazing wildlife weren't enough, here we have this eerie bungalow where a child died during the colonial era. The poor 'soul' never left this building, though. You can see it for yourself and we'd love to hear from you.
26.) Karnataka: Haunted house along St Mark's Road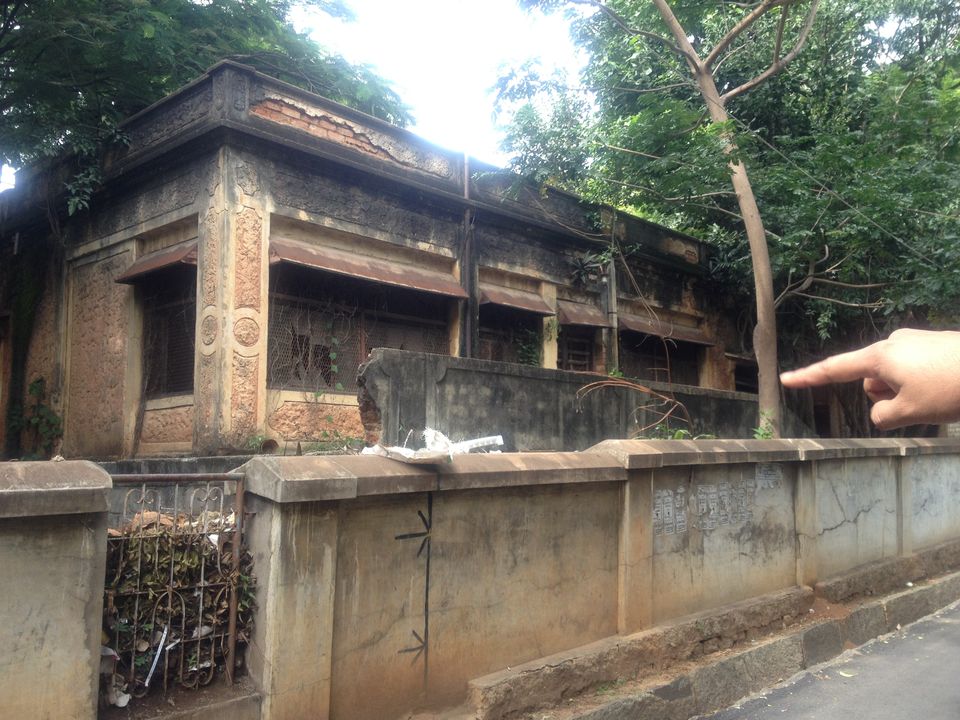 The interiors of this colonial-era mansion witnessed a gruesome murder of one of the two Anglo-Indian sisters in 2002 who lived here. Even though the structure was demolished, locals say they still hear loud screams, feel inexplicably cold near this site, and see inverted crosses. Who better than you to explore this site and find the truth?

27.) Maharashtra: Visit Mukesh Mills in Colaba
An old mill in Colaba, Mukesh Mills is a group of structures that was ruined by fire in 1870. The deserted site is famous as one of the most haunted locations in Mumbai and is known for many paranormal activities. Even the movie producers filming this location try to wrap it up before sunset. Makes for a great post-dinner adventure.
28.) Goa: Drive to Igorchem dam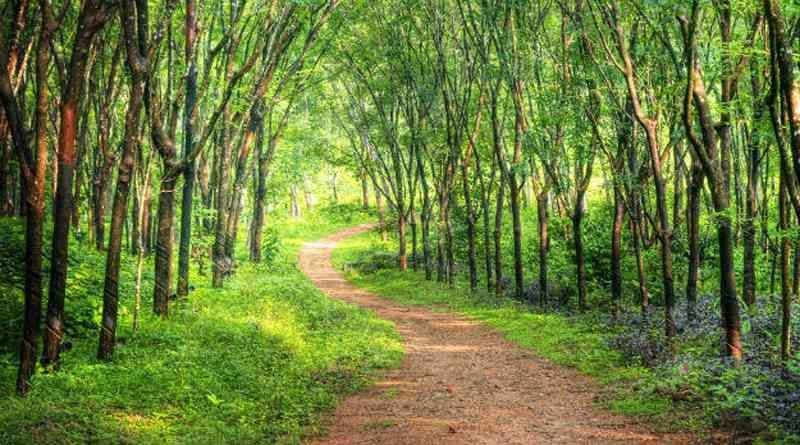 Apart from being a great destination for beach lovers, Goa is equally good when it comes to adventure. And what better than encountering a ghostly figure in broad daylight? Well, that's what the locals say happens if you stop somewhere near the church of Our Lady of Snow. Driving down a haunted site is easier during the day, isn't it?
29.) Gujarat: Late evening visit to Dumas Beach
And you believed only hills were spooky! Dumas beach in Surat is one of the top 5 haunted places in India. It is strictly inadvisable to visit this beach after dark, and that's exactly why we want you to take on this challenge. Who knows, you might witness more than just a beautiful sunset!
For a country as diverse as India, there is no dearth of places that can scare the crap out of you. What's the first thing you would like to do? Let us know in the comments. Share your experiences of horror at Tripoto here.
Also, subscribe to Tripoto on YouTube to watch exciting upcoming travel videos.