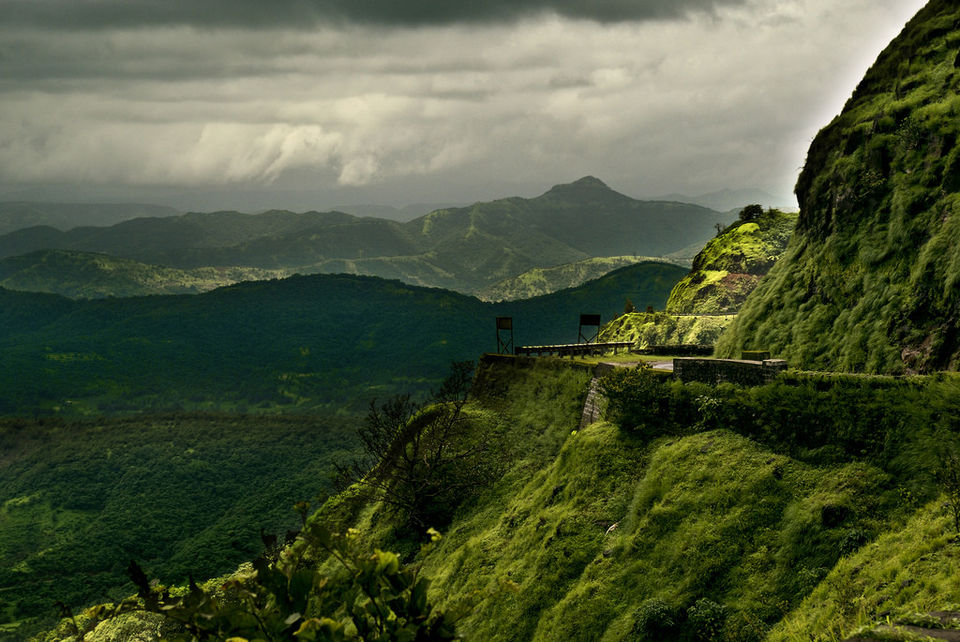 In these busy times, road trips function as a fun way of bringing together everyone for a prolonged period of time. Travelling in a car with family and friends promises many exciting dynamics along the relatively long journey. We finally find time to talk to each other, eat at new outlets along the highways, introduce each other to our respective favourite songs, and do just about everything under the sun.
But what really takes it several notches up is when you don't need to bother about driving the car at all. If there's an experienced driver at the helm, the journey can be enjoyed even better from the backseat because you don't get tired at all. Uber Intercity allows you to do just that at the most affordable rates.
So if you are planning to bring in 2019 by spending some quality time with loved ones, here is a filtered list of the 5 most picturesque road trips across India that prove that the journey matters more than the destination:
1. Mumbai to Pune
The Mumbai-Pune Expressway is one of the most alluring routes in Maharashtra. The Western Ghats will keep you company for most of the journey, but if that doesn't suffice, there are plenty of natural water bodies and manmade reservoirs as well. If you also plan to visit your alma mater in Pune (which is most probably going to be the case), it's better if you invite your entire college gang to the trip; Uber Intercity has got a fleet of big cars as options too.
Suggested route: Mumbai - Panvel - Lonavala - Aamby Valley - Pune
Total distance: 200km
2. Bengaluru to Mysore
The Bangalore to Mysore stretch is ideal for working professionals who are only free over the weekends. This road trip is merely a five-hour journey, but that in no way means that it's any less beautiful. All your senses will be in for a treat courtesy of the lush green plantations along the way, apart from the outstanding highway eateries. Bliss.
Suggested route: Bengaluru - Ramanagara - Channapatna - Srirangapatna - Mysore
Total distance: 145km
3. Guwahati to Shillong
If you are still unaware of the northeast's gorgeous natural scenery, this road trip will show you all facets of it. This mystical trail is threaded by majestic mountains, sprawling lush greens, and feathery white yaks. Shillong is a stunning hill town encircled by tall pine trees, which ensures that in this case the destination will also be worthwhile.
Suggested route: Guwahati - Nongpoh - Umiam - Shillong
Total distance: 110km
4. Jaipur to Ajmer
From the capital to another end of the regal state, this road trip is at the top of most bucket lists in India. The journey is a contrast, from the monotonous deserts to a million city colours, and the roads are smooth, so there is no reason why you shouldn't explore Rajasthan along this beguiling stretch.
Suggested route: Jaipur - Sambhar - Roopangarh - Kishangarh - Ajmer
Total distance: 175km
5. Chennai to Pondicherry
Extract the maximum pleasure by travelling between these two cities on the East Coast Road. The reflection of the sun on the numerous water bodies along this 150km-long stretch is what makes this arguably the most decorative road trip in the southern region because it is sprayed with great attractions such as Mahabalipuram (a UNESCO World Heritage site), Alambara Fort and Kalpakkam Nuclear Facility, en route.
Suggested route: Chennai - Mahabalipuram - Edaikazhinadu - Pondicherry
Total distance: 160km
Whether you are a sucker for forests, beaches or mountains, booking an Uber Intercity makes every journey convenient and worthwhile. Click here for all the details and car options.
Have a wonderful road trip!
In association with Uber Intercity.