Usha and Devesh were never quite the average couple, but their story is one that a lot of us aspire to. They started travelling almost as soon as they started their life together 30 years ago, and haven't stopped since. I got the chance to get to know them a little better, just as they were about to embark on one of the biggest adventures of their lives.
Even as I write this, they are already on the road on what is to become a 6-month long journey that will span over 50 countries. They are currently in Turkey and are recording their beautiful journey on their Facebook page "To The World & Back".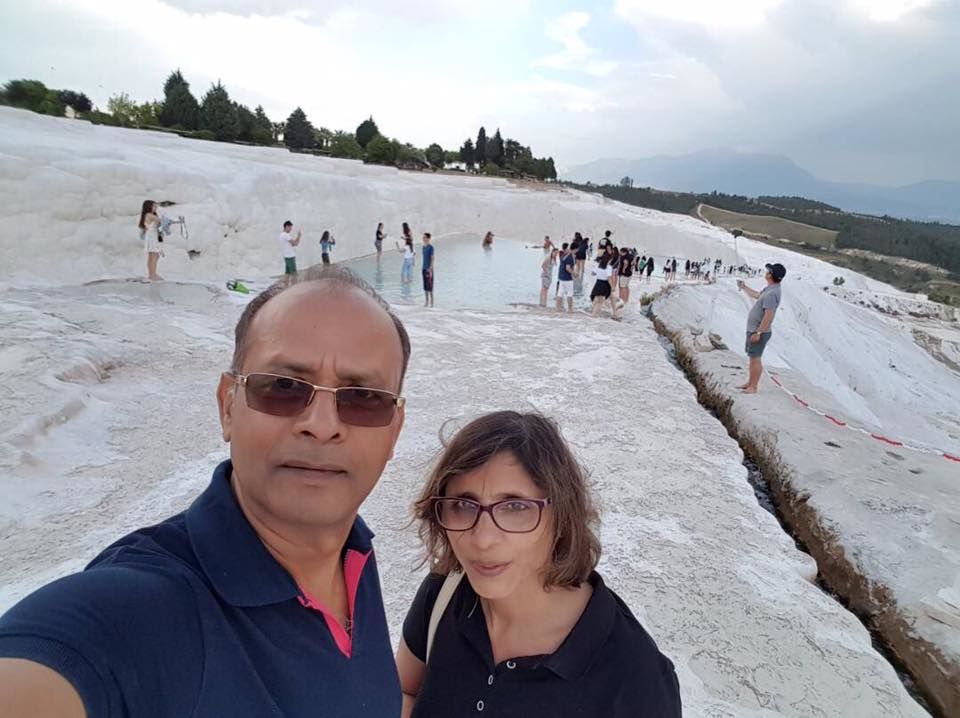 Here's an insight into the life and journey of the adventurous couple.
The love you both have for the road is inspirational. When did it all start?
It all started post our wedding in 1987. Prior to that we had not travelled much. Back in the day we had a Hero Honda bike – that's where it all began!! Our road trips used to happen on those; we even used to take our kids with us back then on the bike ( I can't imagine doing it looking back). People have always called us mad but that has only served as encouragement.
Later we bought a Premier Maruti 800. The rear seat was converted into a bed/ play area for kids. Till date they remember various road trips taken with them – it was our little travelling caravan and the kids loved it! In fact, they have also grown up to love road trips and still prefer them to expensive 'resort' stay-cations.
Tell us about your very first adventure as a couple.
Oh the first one was indeed quite an adventure!! It was a little after the tumultuous times of 1984 – we were back then posted in Sevok Road, Siliguri. The two of us decided to do a road trip to Darjeeling on our Hero Honda – with our six month old daughter!! While the ride was amazing we were constantly passing through numerous high security patches and everyone who stopped us had a good laugh at our cheerful spirit and our love for the road ( and our cute little daughter who was half a year old then ).
Sadly around Mirik lake our bike skidded at one of the culverts and we had to turn back - but we were all safe and elated at having made it that far.
Tell us about your current travel plans. The 6-month multi-country road-trip is pretty epic!
I remember we were then planning a 45 day road trip to Kashmir and Leh from Pune back in 2014. We came across a story about a couple who were then doing an overland trip to London from India. We both got fascinated by the idea and wanted to do a similar trip. We bought a Land Cruiser in Dubai sometime back for the same – and hence starting from Pune became a difficult option given the fact that we would have to drive through a right-hand drive with a left-hand car.
How did your friends and family react to your plans?
WHAT!!! ARE YOU SERIOUS!!! WOW!! NO WAY!!
We have gotten used to these words by now but those are broadly the reactions we have got. While there is a lot of support and encouragement from friends and family there is some concern and worry also in terms of us being on the road incognito for so long. And yes – not all countries we will cross will be equally safe – but we still believe it will have something beautiful and unique to offer and hence we are not changing our itinerary! And of course, I think our kids are proud of this and keep talking about it to their friends saying #lifegoals , but I am sure we will equally miss everyone through the months ahead.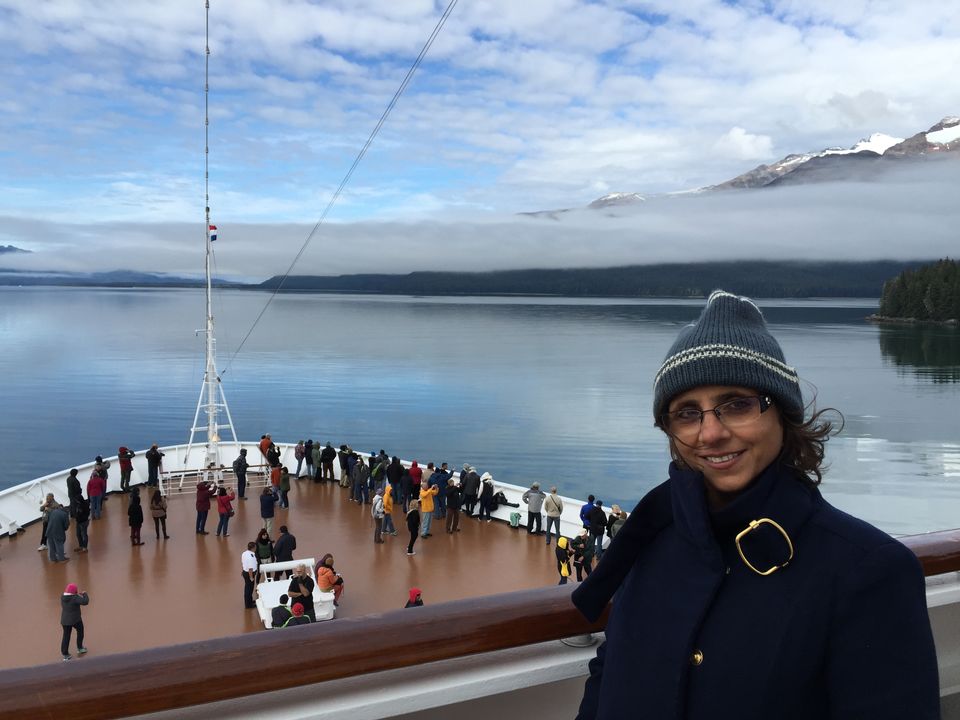 This being a road trip, it gets a little difficult to provide documents for Visa purposes. Our itinerary is open and we haven't booked the hotels etc. And all the visa applications needed flight details and accommodation details. In spite of this we have got our Schengen visa. We wanted 6 months Schengen visa but we have got only 90 days for now – so as we go along we will keep figuring out our stay, our stopovers and our visa extensions – quite the recipe for an adventurous road-trip – don't you think so?
Many young people want to break free from mainstream obligations and shape their own version of the happily ever after. What advice do you have for them?
Well choosing one's happily ever after is always the best thing one can pursue and we would personally encourage everyone to do so – NOW!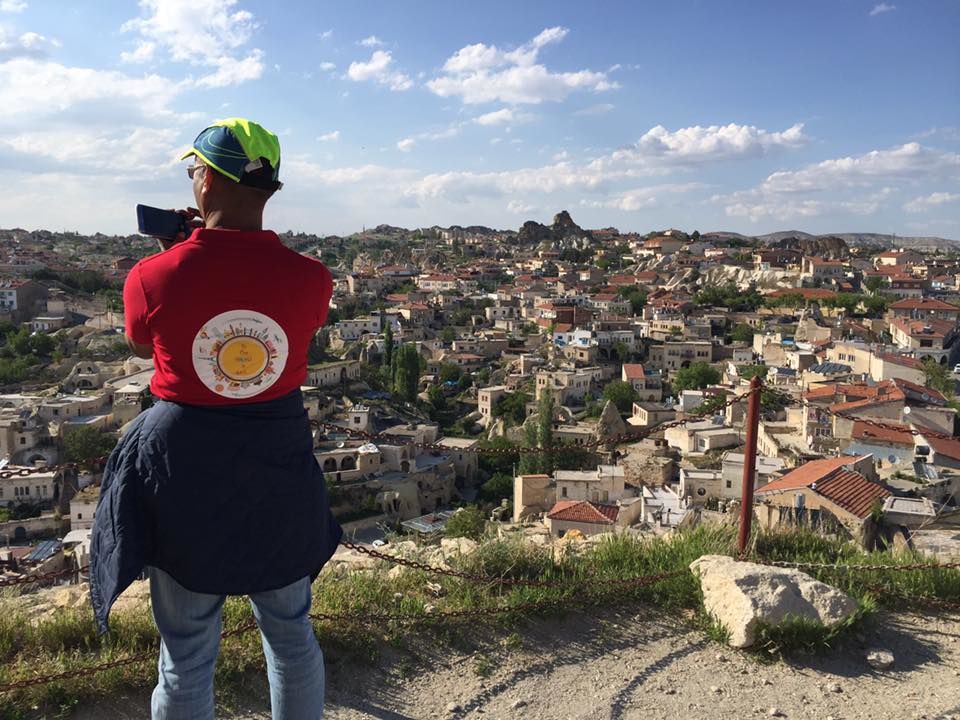 However, we must be cognizant of the responsibilities and the relationships around us and judge decisions from that lens as well. It might look like a great thing to be doing this road trip but we know the hard-work and the determination we have kept through the years - both as individuals and as parents - to get to this stage. So yeah – of course shape your destiny but don't believe it will come easy!
AND WORK ON IT!
When will we hear from you next?
So you will keep hearing from us as we keep moving – thanks to the world of internet that has now permeated every corner of the world. We have decided to record our journey on Facebook and our page is called "To the World & Back"
Do follow us and we hope we will do enough to keep you inspired and engaged at all times.
Would you like to go on a trip like this? Tell us about your travel plans and adventures on Tripoto and inspire millions of travellers around the world.