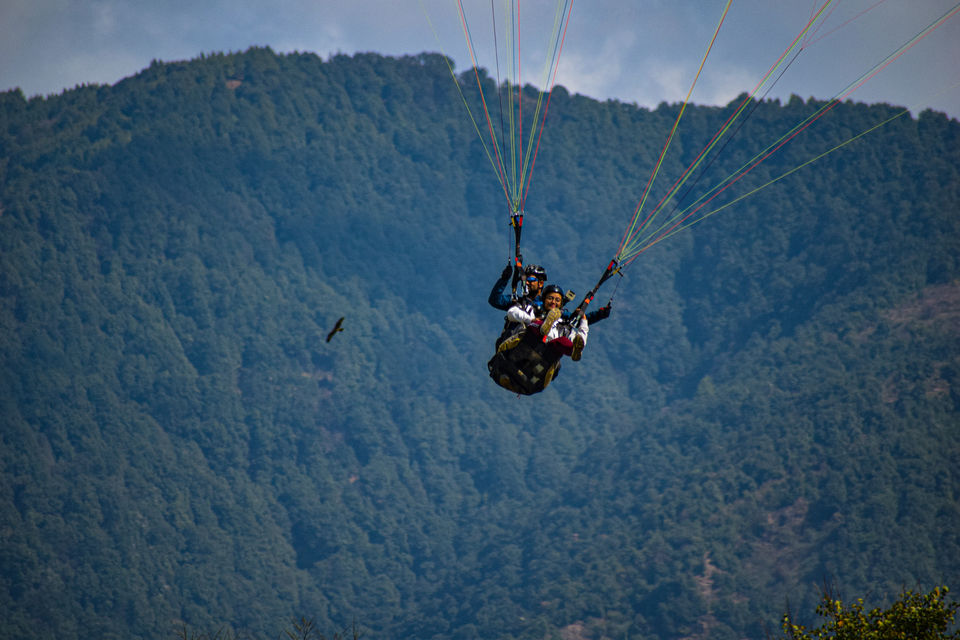 You go to a place, meet new people, see amazing views, share your stories with strangers and then you feel that instant connection somewhere at some point. Falling in love with moments, feelings smile and laughter makes it even better. Though it's not easy for all of us, it is challenging and full of riddles! But despite that, this is what makes any trip and the journey memorable. As a traveler, it's very important to keep yourself inspired by whatever you feel like taking in while travelling.
I like talking with the locals a lot, the things which they share or say has always been a part of my journey. I would love to share some of the most memorable moments from my travel experiences till now. How they have helped me to become a better traveler and to keep going no matter what!
1. Bir Billing, Himachal Pradesh
When was the last time you did something for the first time? Yes, the first time you do a thing is always exciting. Sometimes it is now or never and the truth is adventure lies in spontaneity.
Many of you have done the very famous paragliding at Bir or some other place and have experienced that thrill moment of your life. It's something which we all travel junkies have on our bucket list. It might have helped you in overcoming your fear of height at some point. With me, it was no different but I was that kid who could have not ridden that giant wheel in her entire teenage life and probably would have puked on even the smaller ones. While going upward to our base point of take-off, the person driving the vehicle could have heard my heartbeats. I was hell scared and my parents had no idea about my adventure jump which was another fun fact. While I was getting ready to jump off, just like anyone of you I was not sure at the moment. But as I have read somewhere, the inner self can push you till the very end only if you let it do so. Things stopped for a few seconds, and I said I can and I ran and fell in the middle. Boom! You are not supposed to bend your knees while running and I literally fell off on the ground and it was so quick that I started again in the same go because there was no turning back. I was in the air, at a height of 12000 ft. at some point. I felt alive, breathing like never before, exuberant and pumped! I can never forget that moment of shivering and I cried with happiness or probably because of the air pressure. This was it, I felt content and decided to do a lot more stuff like these in the future.
2. What happened in Pokhara, stayed forever
Surrounded by the magnificent view midst the gorgeous mountains in Pokhara reminds me of another incident that made my trip more beautiful.
While trekking back from the top of Sarangkot I was all excited to see stunning views around me. Along with one of my friend I couldn't stop playing music, confronting everything around us. Two of us were all by ourselves and on our way back we came across several villagers, children coming back from schools, and few stray dogs and sheep. Those children coming from the far away situated school waved us with the same energy and left us with a huge smile.
I like talking to kids wherever I go, they lighten up my mood and can bring an instant smile to anybody's face. They kinda teach you to be carefree, let go of all our fears, all our doubts & regrets, and the learning list goes on for sure.
We also met this couple from Singapore who were struggling their way towards the end. Some local people had tried to con them and left them scarred. And the moment the couple spotted us clicking pictures around they immediately asked us if they could join us on our way out. We agreed because why not!!! Anyway, people have misunderstood me and my friend as locals so that was an advantage for us many of the time. Passing through the trails and making ways from the jungle we reached our destination quite safe and happy.
As a traveler, we should understand that helping out each other whenever possible is important. Our such little gestures can keep others as well as ourselves motivated to travel fearlessly. It's about instilling trust in others at such moments. Also, these incidents remain with people for a lifetime so let's ensure people go back with a bag full of good memories.
Well, in the end, the couple waved us goodbyes with all heart and smiles. I was sure I have filled one more page in their happy diary.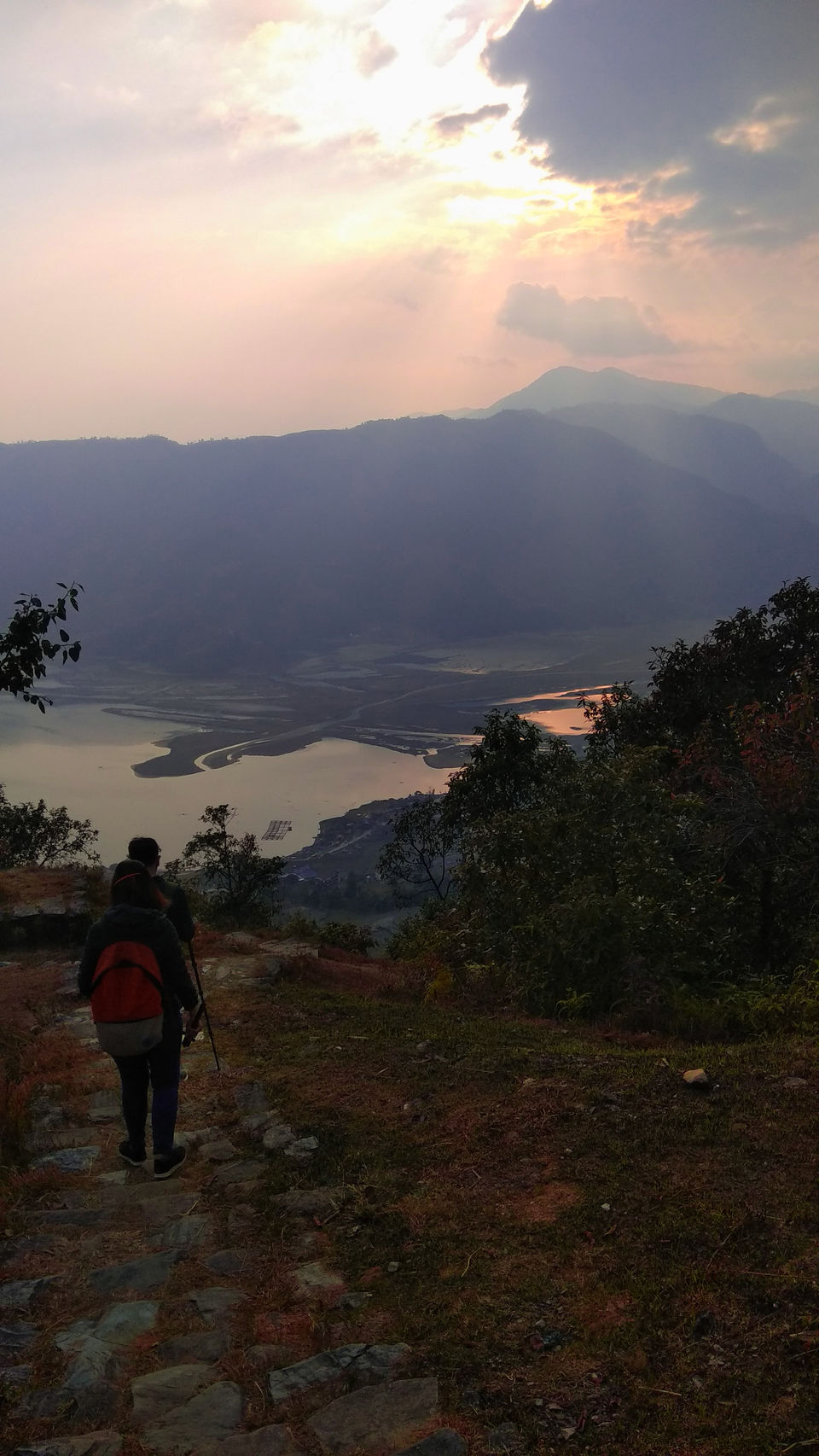 3. Journey from Barot to Baragran
Sitting on the window seat amid serene beauty going upwards was quite scary and very exciting. Those bumps on the road keep pushing the inner thrill-seeker to the corner but I was not afraid at all. But I kept passing that look of ultimate satisfaction from one window seat of the bus to the other to my fellow traveler friends.
We were lost in our thoughts when the bus suddenly took the break. Our heart stopped for few seconds reminding all sorts of thought that could be possible in such a small moment. But it was all good and turned out to be the mistake of the driver driving from the opposite direction. You start imagining stuffs if things like this happen. You start thinking about the uncertainty of life and the people around you. But the jaw-dropping views grab me back from that what-if situation. I kept smiling and the ride goes on.
The journey till Baragran by bus was mesmerizing and was one of my favorite parts of the entire trip.
Sometimes you couldn't describe your emotions in words and you eventually get lost in your thoughts. My breaths were getting reckless while I was crossing all the snaky roads. It took around 1 hour to reach Baragran from Barot valley and the whole journey has already made us excited.
Fascinating Half-done trek
Sometimes you don't know what turn to take in your simple journey. It seems not all journeys are that simple.
The trekking trail of Rajgundha in starting is easy and when you start climbing towards the upper direction the real struggle starts. The only problem that happened was that our trek was not pre-planned and we had no idea about the snowy path. Trek remained unfinished due to bad weather and no clear direction available at that time.
Though I couldn't complete it but that whole journey made me understand the value of people, time, myself and nature. I am eagerly waiting to go back to complete my unfinished trek. To enjoy a little more in the laps of serenity and rejuvenate myself to the core of enlightenment.
4. Moment that changed me, the way I think
There are moments in our life when we meet someone and we feel as if we have known them all our lives! I was at this hostel called 'Moustache' in Udaipur. It was my last day at that place and I didn't get much time to interact with the fellow travelers staying over there. But that day in the last 3 hours that we spent, completely changed my thought process of being a traveler. I met a guy who was just 19 years old with so much of aspirations, confusion but still someone who wants to change the orthodox thinking of his family regarding passion and marriage. Being a part of a community who marry their kids at a very early age without their consent, denying has always been the last option anyone can think of. Till that time his parents were not aware of his liking and many other things. But he was full of life and weed at that time!
There were others with different life stories and obstacles they have faced so far and still facing but with no regrets. It was hell of a talk, I mean we all do that but that night it was different.
I get to know how everyone is so unique even if they are doing the same thing. It's like clicking the same picture with a different angle and presenting a completely different story from each other. Unrealistic thoughts, some mind-blowing ideas, raw decisions, and their passion everything all together made me very electrified & motivated. My problem seems to be very tiny when I get to know them. I started my blog after coming back from this trip, I learned a lot, sometimes even a small conversation changes your life and the way you think & smile.
5. The 'Road not Taken' with strangers- made it
This one incident from Chandragiri trek from the top of the hill is worth mentioning if I am talking about my travel moments anywhere. A certain point came where we had to choose between the two paths and we were all by ourselves. Anyway, our most unexpected journey had begun with one man in mid-40 and his two daughters of not more than 10 years old. They were sent by the shop owner where we had some noodles before taking out that route. He thought it would be difficult for us to go alone for the very first time.
Motivation Around
The paths were steeper than what we have imagined. Our legs were shivering but we didn't have the option of resting. We had to make it before six to catch our last bus back to the city. What keeps us moving was the confidence of those two little kids who were fearless and jumping like the monkeys. They were motivating us through their actions and smiles. How you take things in the worse situation is something you learn from yourself only. It teaches patience and makes your will power strong. To be honest, I started losing my patience and it was visible throughout. But they never left, and I was glad that they never did otherwise we might have got lost. Sometimes people are just helpful without any intention and you got to trust them no matter what. This made me realize how one cannot judge others without being in their shoes.
They walked with us till we reach the village and then waved us goodbye with a broad smile on their faces. We were happy and thankful at the same time.
Let's Travel and make memories
Travel isn't always a way to escape, for me, it's about making memories and letting ourselves out there, it's about learning & discovering things in your way. It is about experiencing the unknown, be it a new flavor, taste or smell. It is about understanding that every one of us is different and that's okay. It's about acceptance. There is a lot more to learn and I am ready to explore, to thrive, to shine out there, to meet all of you, to meet myself!
Also, read more such interesting stories on my travel blog Gusty Gadders and don't forget to follow on Instagram , our travel page!