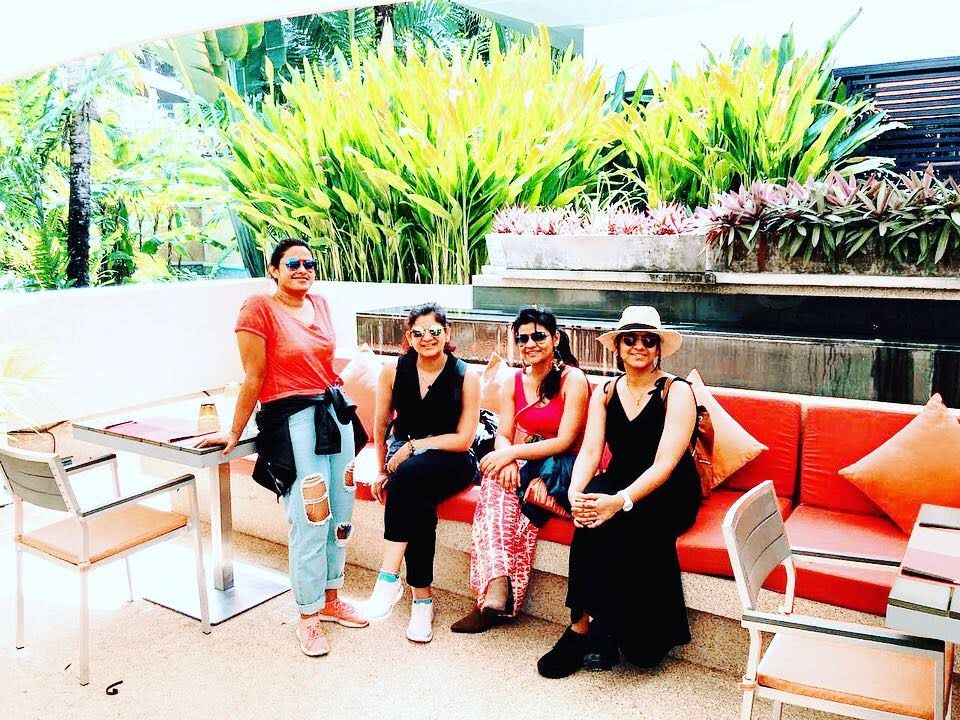 follow me https://www.instagram.com/rakheegates/
This started in between all the chaos of my marriage planning and shopping.We knew we have to go somewhere together thats all and we started thinking of so many places to go .It had to be somewhere which requires less planning ,none of us had anytime to plan.Yes now i was also getting married and idea of not having a bachelorette was not an easy deal.I thought about it with my sisters so so many times.We planned euro trip,Vegas trips and Montecarlo trip too.
Better late than never.Now we did not have time as i was getting married in January so its now or never.
First thing first find all the places indian citizen have visa on arrival and no homework required.we had to look after vacation for all my working sisters who are accompanying me .Perfect timing was becoming totally bullshit.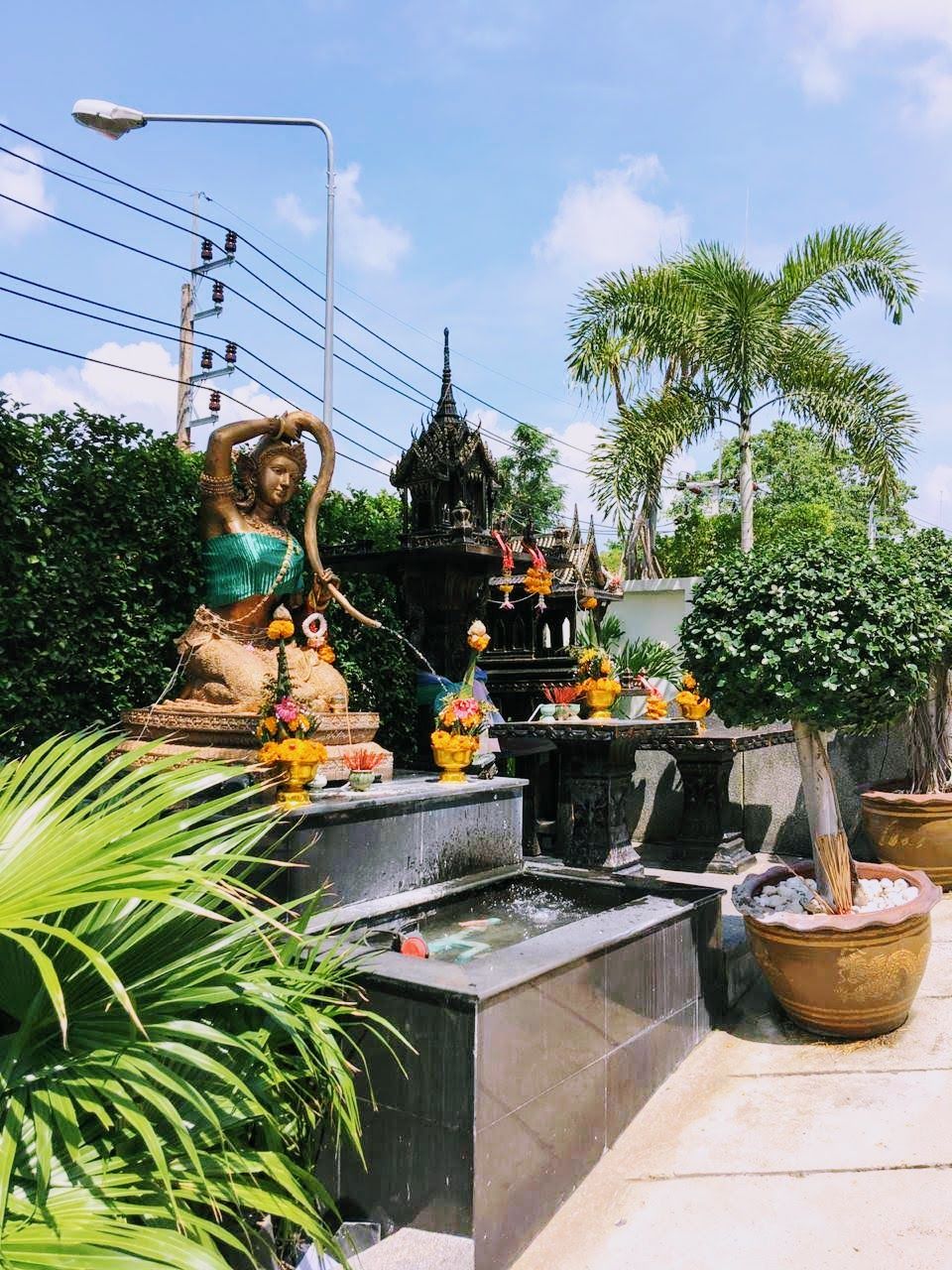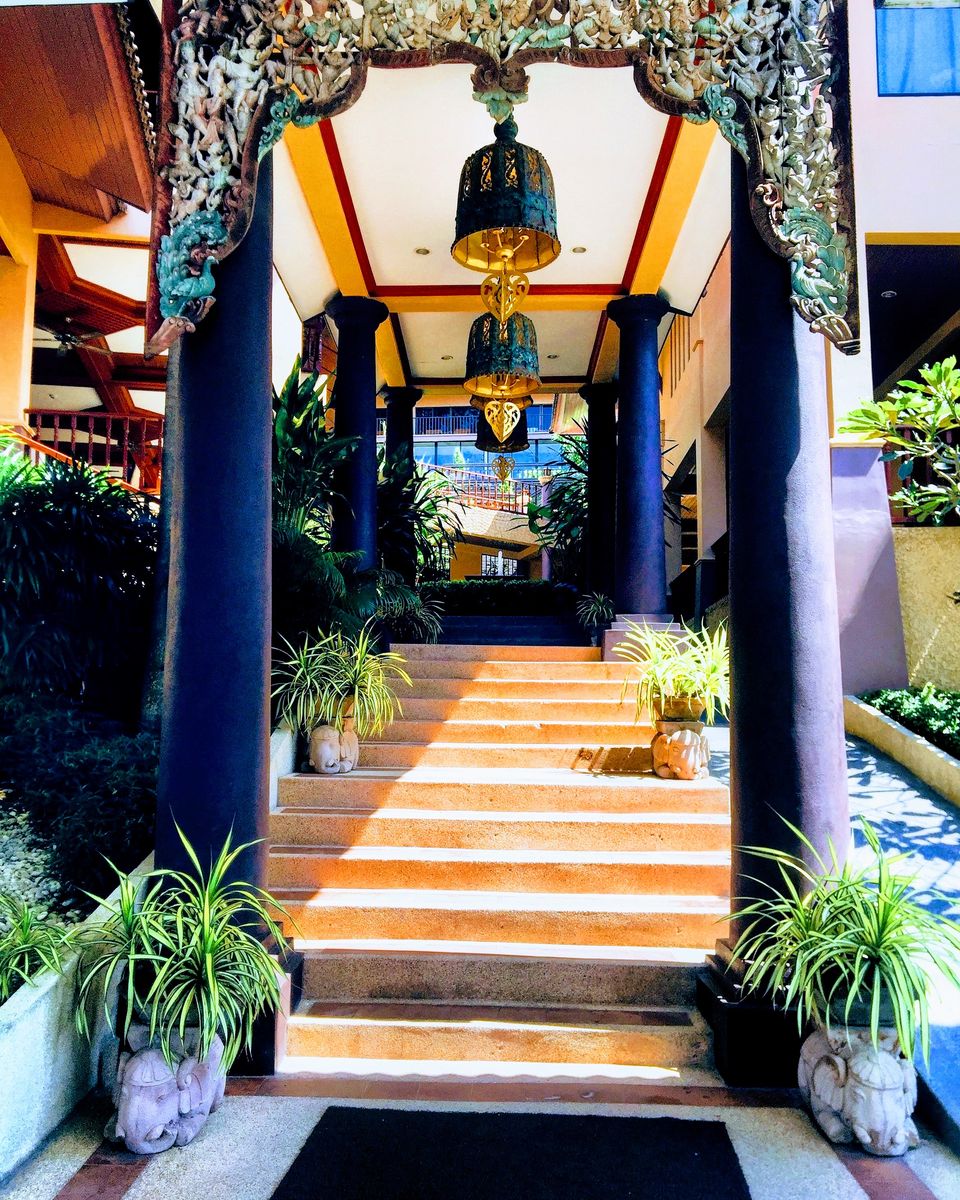 Phuket it is :)
Glad it happened.We booked flight from Mumbai to phuket and it was 4hours 30 min flight Goair. We landed at phuket airport ,As soon as we reached airport we saw a queue don't worry it was not too long and i always believe there are lot of foolish and complicated people who fuzz about everything if documents are involved.You really need visa forms, your 2 pictures ,your roundtrip ticket ,2000 baht cash and passport to attain the visa here.you will see two queues one who are actually first validating there documents with passport official and then they are leading into second queue.I directly hit the first queue.
It was quick if you don't have cash don't worry some one will escort you along to the nearest Atm on airport.Somebody did this for us.There are 2 forms one for visa and other for immigration keep them separate and don't forget to carry them.After this counter you are super done to move further.
We directly go to baggage counter carry our baggage from the running chain and put everything together.Please note if you are carrying any shining hanging little key ring on your luggage you will not find it hanging any more,You cannot forget you are in Thailand.I knew this but my sister did lost her cute h&m sparkling key ring which was hanging on her luggage.
Now fill your stocks well gals,So we bought 2 bottle of Thai wine, some vodka and i ll stop going over it any further.Let me tell you it is very good idea here to fill your ideas for the trip into really plan on the airport itself.We bought 2 DTAC sim cards for 340 baht.We also booked our trip to Phi Phi island for two day after .Advantage it also included our drop to the hotel at karon it was economical ,Yes all of this took so much of time it was already 12 pm though we landed here at 9 .kudos guys hit to day 1.
We reach here Chanalai garden resort it looks exotic while making bookings most of the times my focus is how beautiful is this place ,it looked so beautiful .Trust me it is little congested and it is beautiful too.It was just 50 meter from Kata beach and there swimming pool won all the awards from me.View from my room's window was Exotic .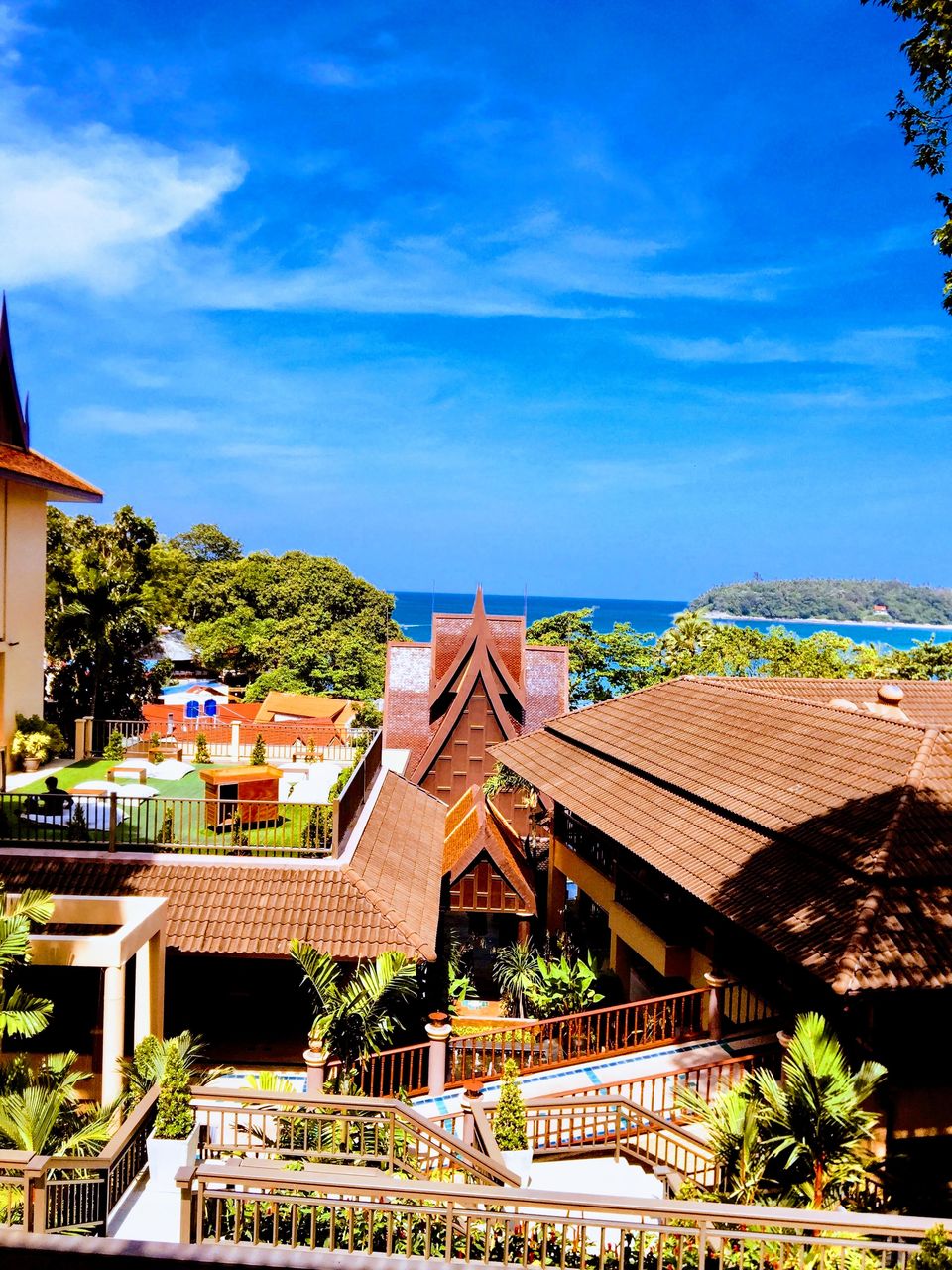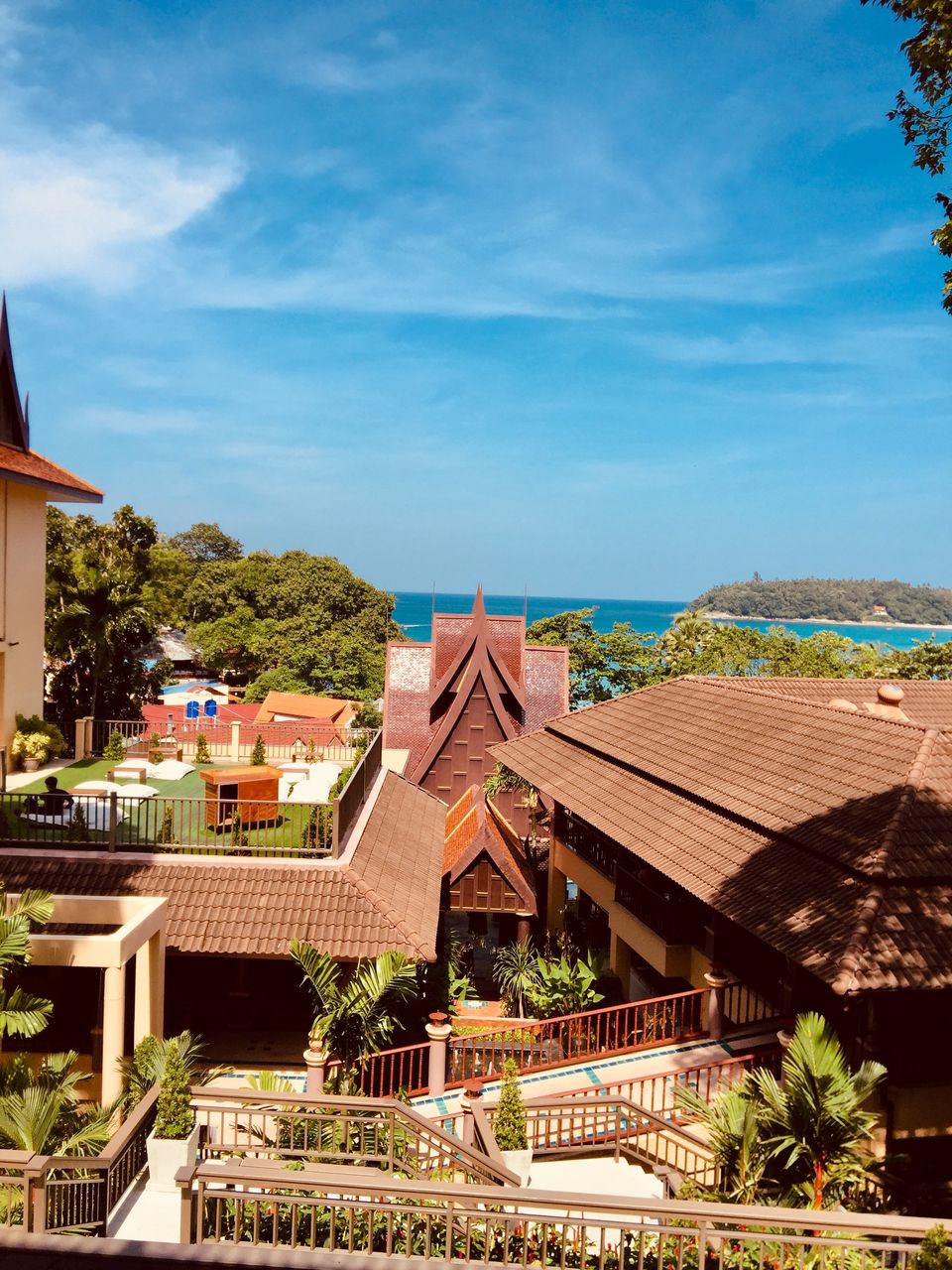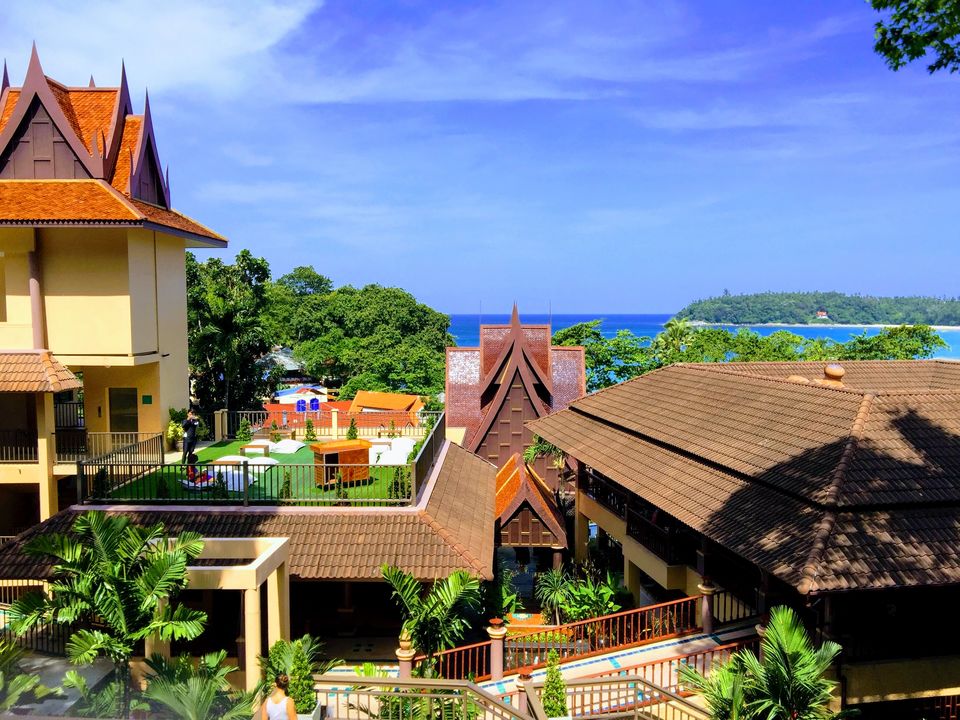 Like all the check-ins into hotel this was also late, 2 pm is the time we threw our luggage we had one of my sisters suddenly joining us so Now she is with us in the same room so we started negotiating with the Chanalai guest but no luck so we choose to pay all for one extra stay together in a room .By the virtue of we asian here hotel desk people sounded quite rude just talked money money money.We managed them After this everything was fast ride.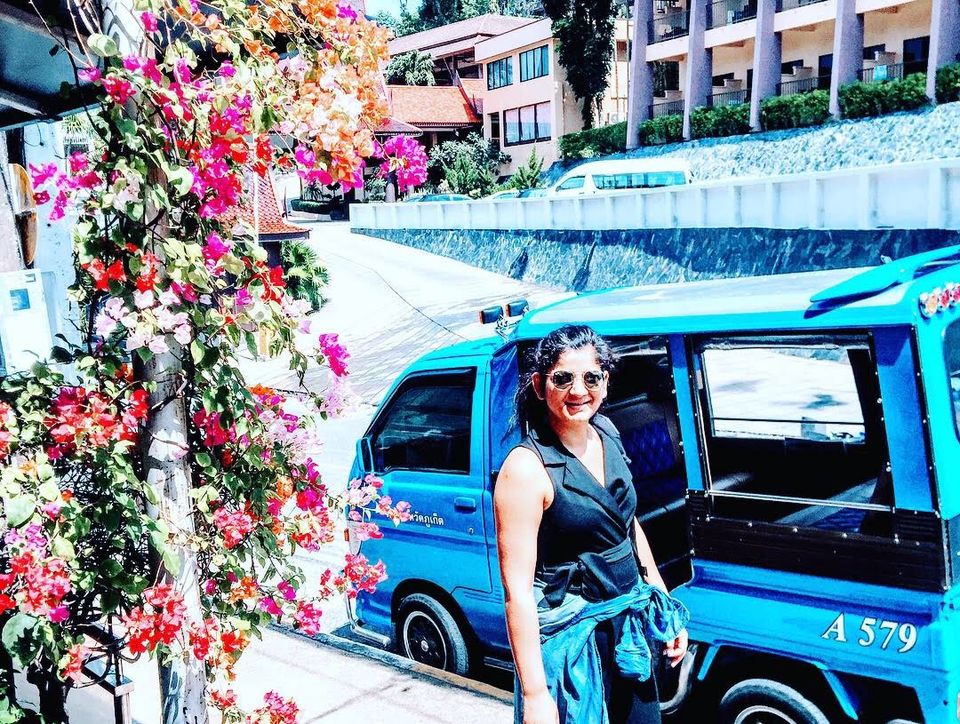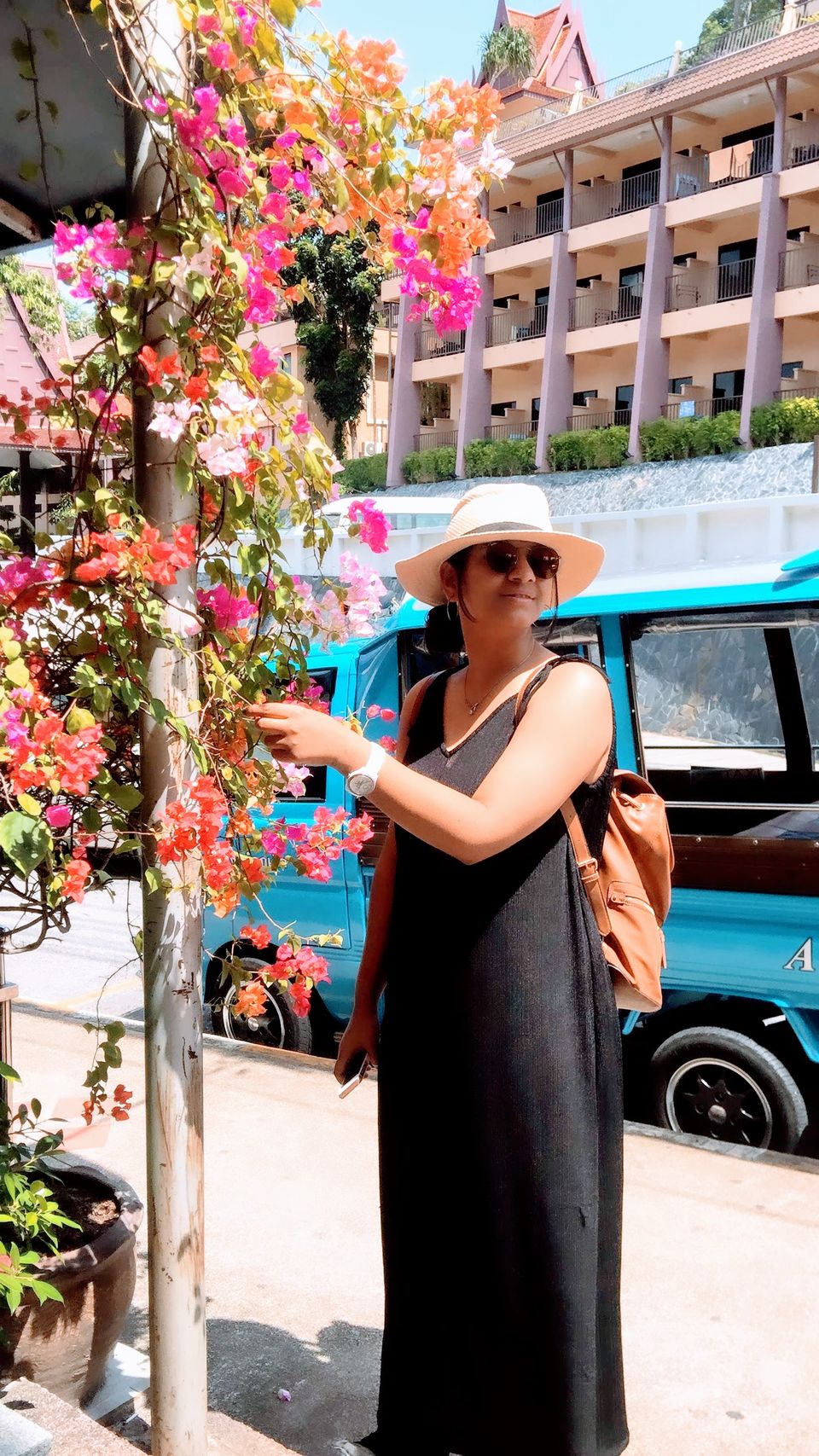 Hungry people need food now so we head to this leonardo da vinci restaurant .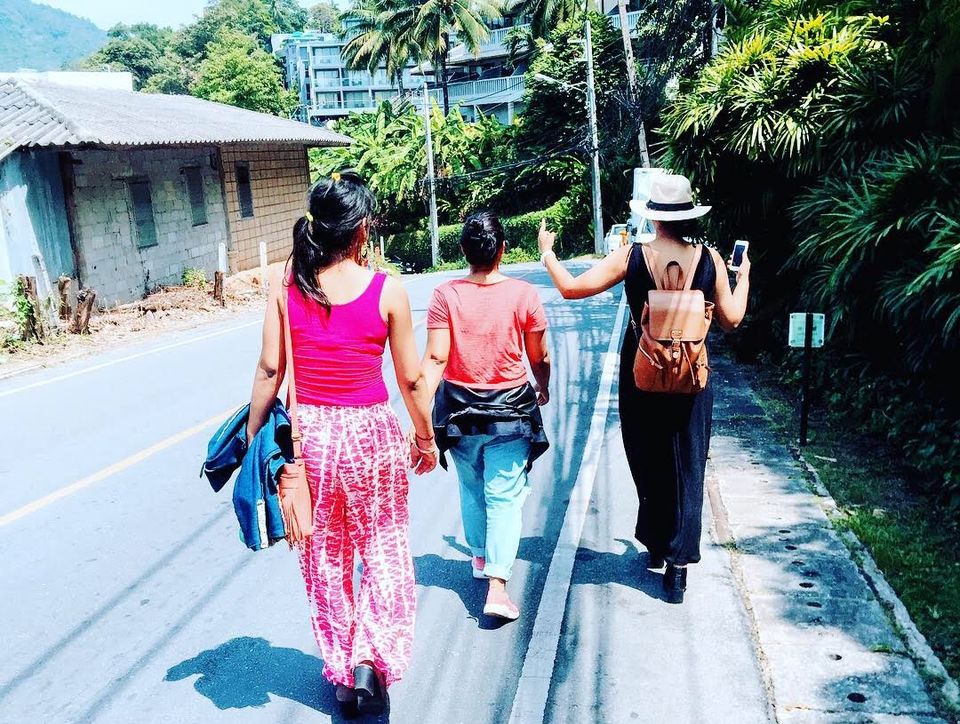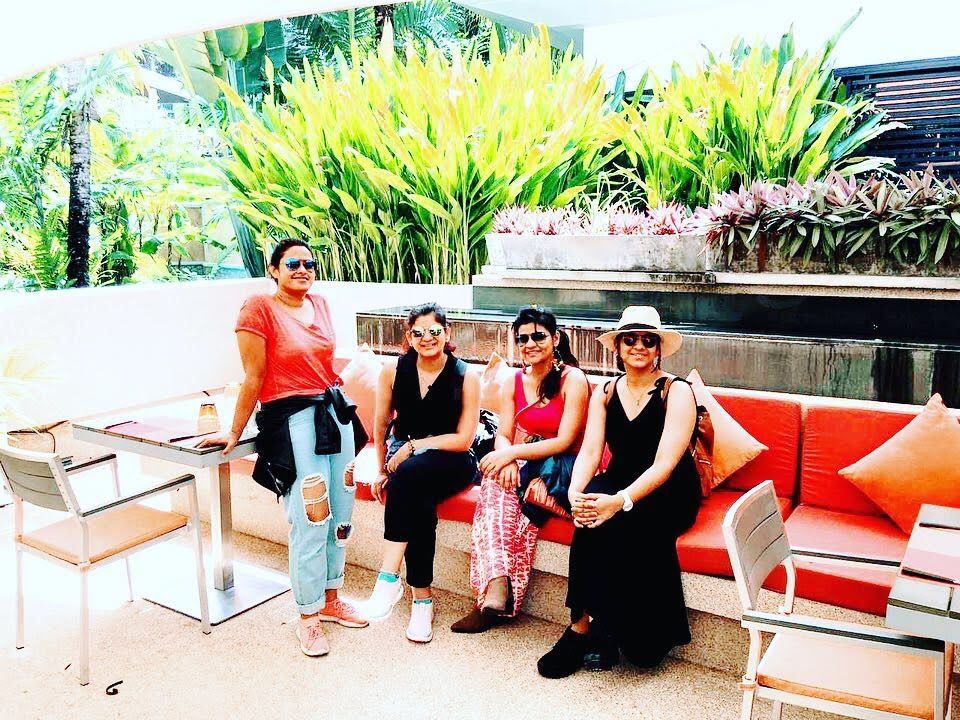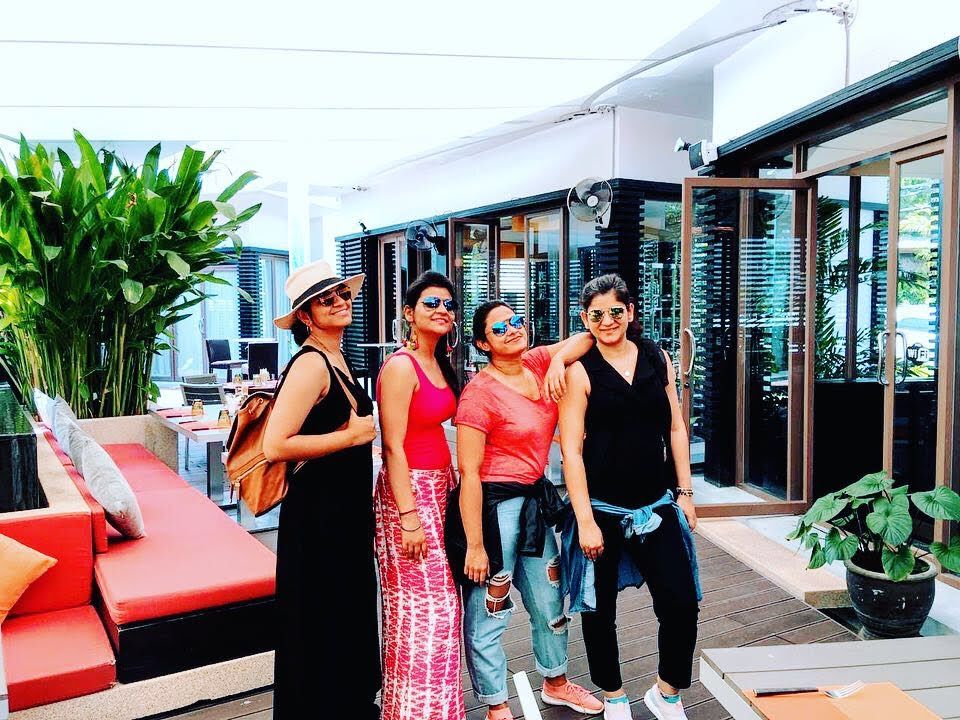 Bon appetite ,I know my favorite word is food.Head back to the beautiful cozy rooms open the wine bottles and relax because you are in Phuket.In the evening we started walk to beautiful kata streets little karaoke clubs and bikini shop.No we could not have managed without bikinis.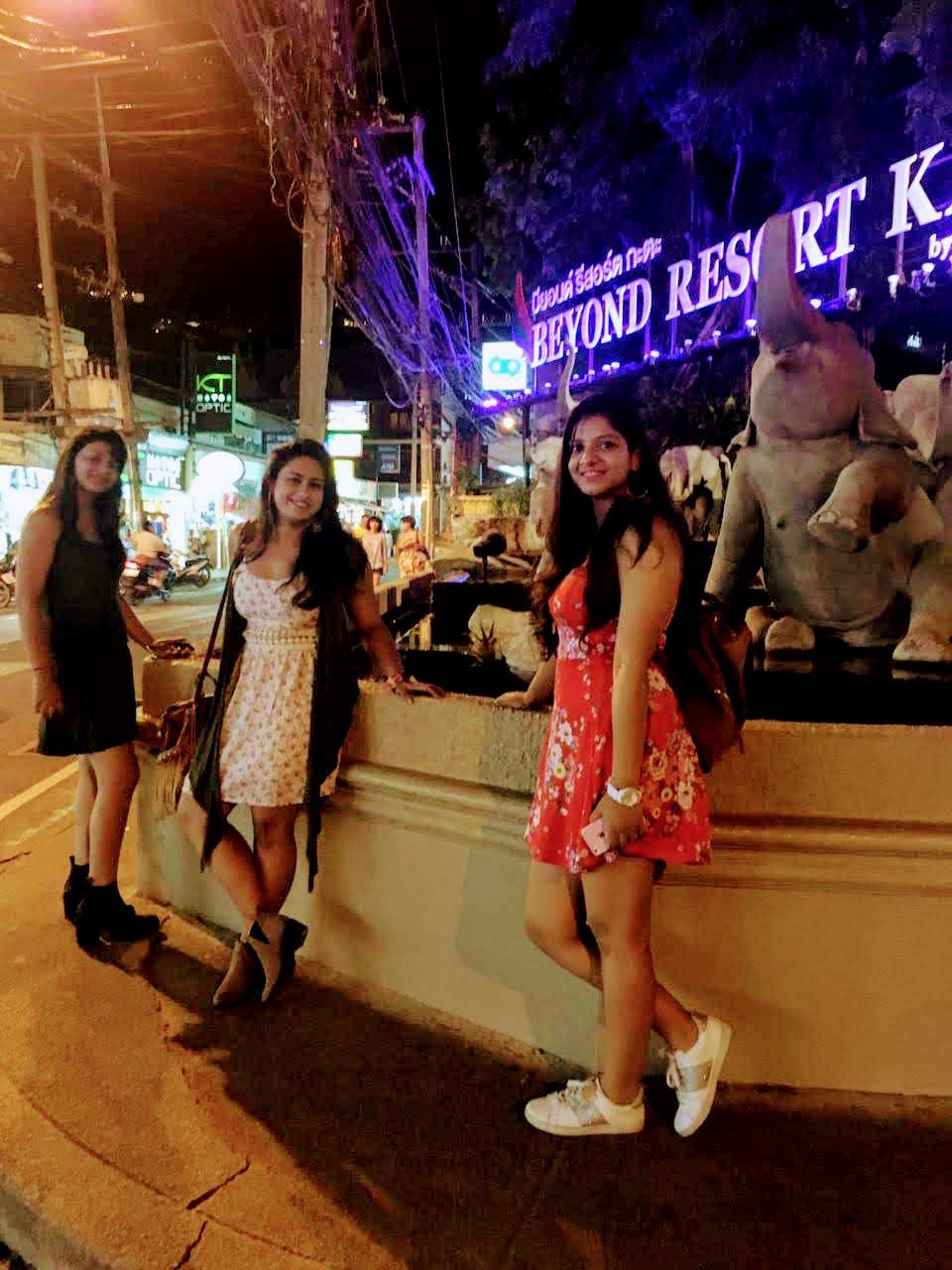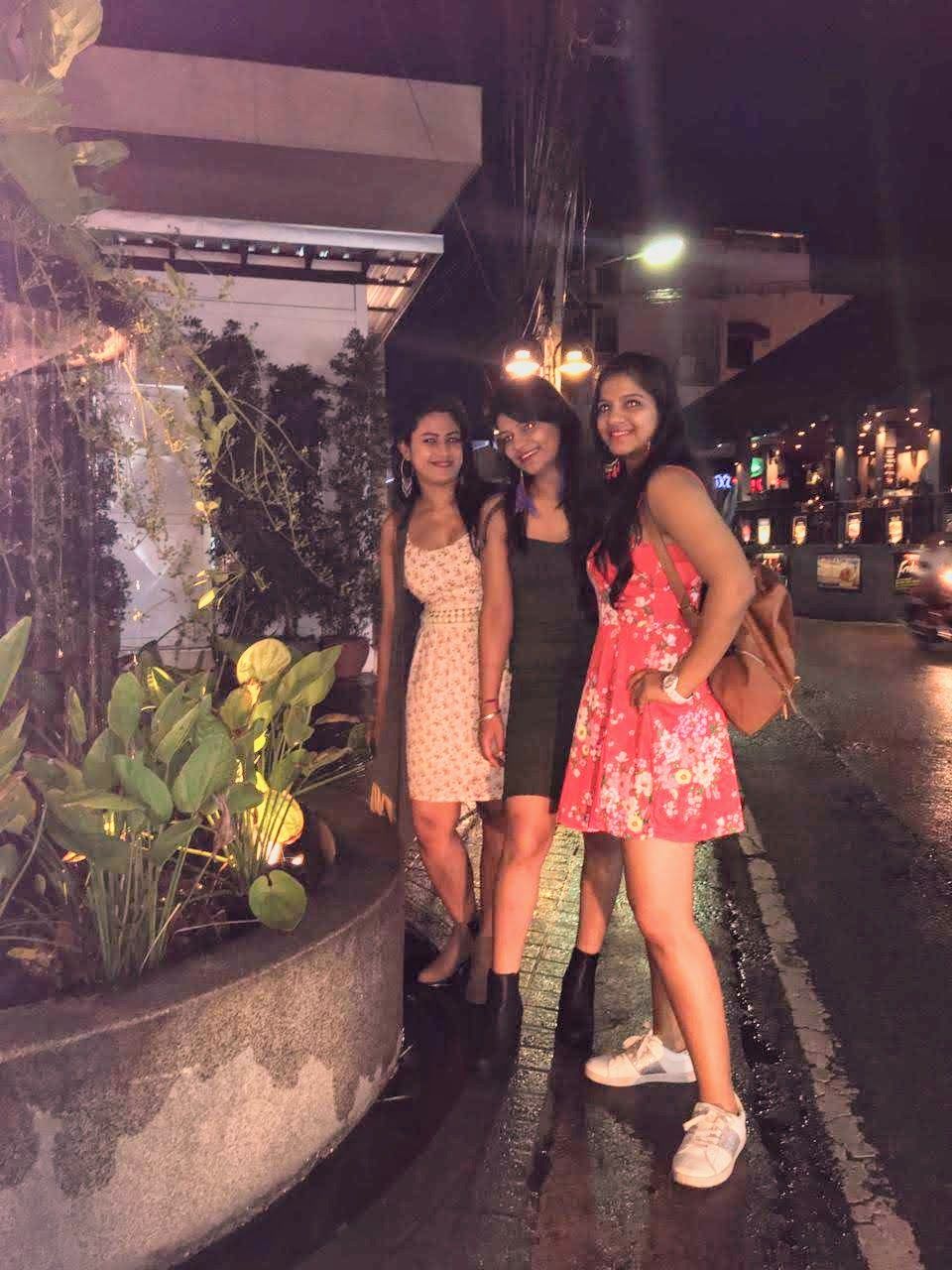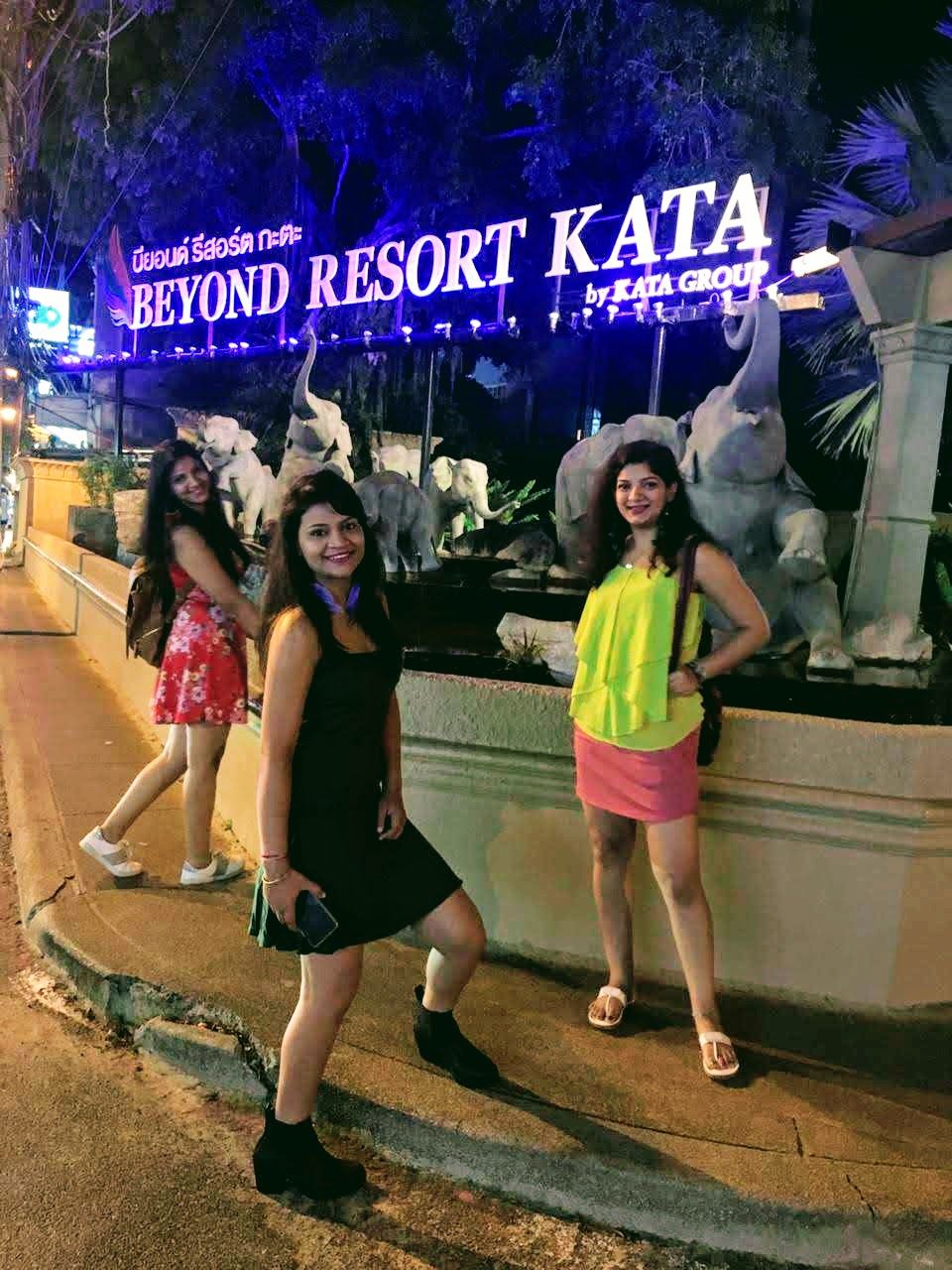 Activities and cuisine you cannot miss here are:
Food-Thai Pancakes ;I still miss them ,God why i did not try all the flavors.
Drinks-They have something called as bucket, whatever it is ,they make it economically good and good start.
Indians are welcomed on all bar and restaurant we were flattered with the welcome we received on every shop, restaurnat and club we saw.We sang some kuch kuch hota hai song openly on roads.
Back to bikini shopping i think we bought lots of those they are cheap and in all shape, size and color.Most of us bought 2 to 3.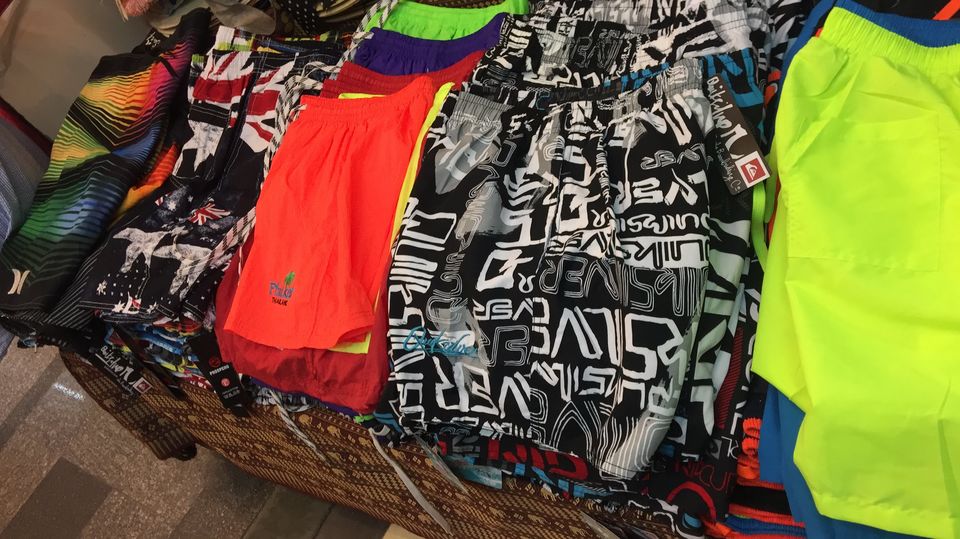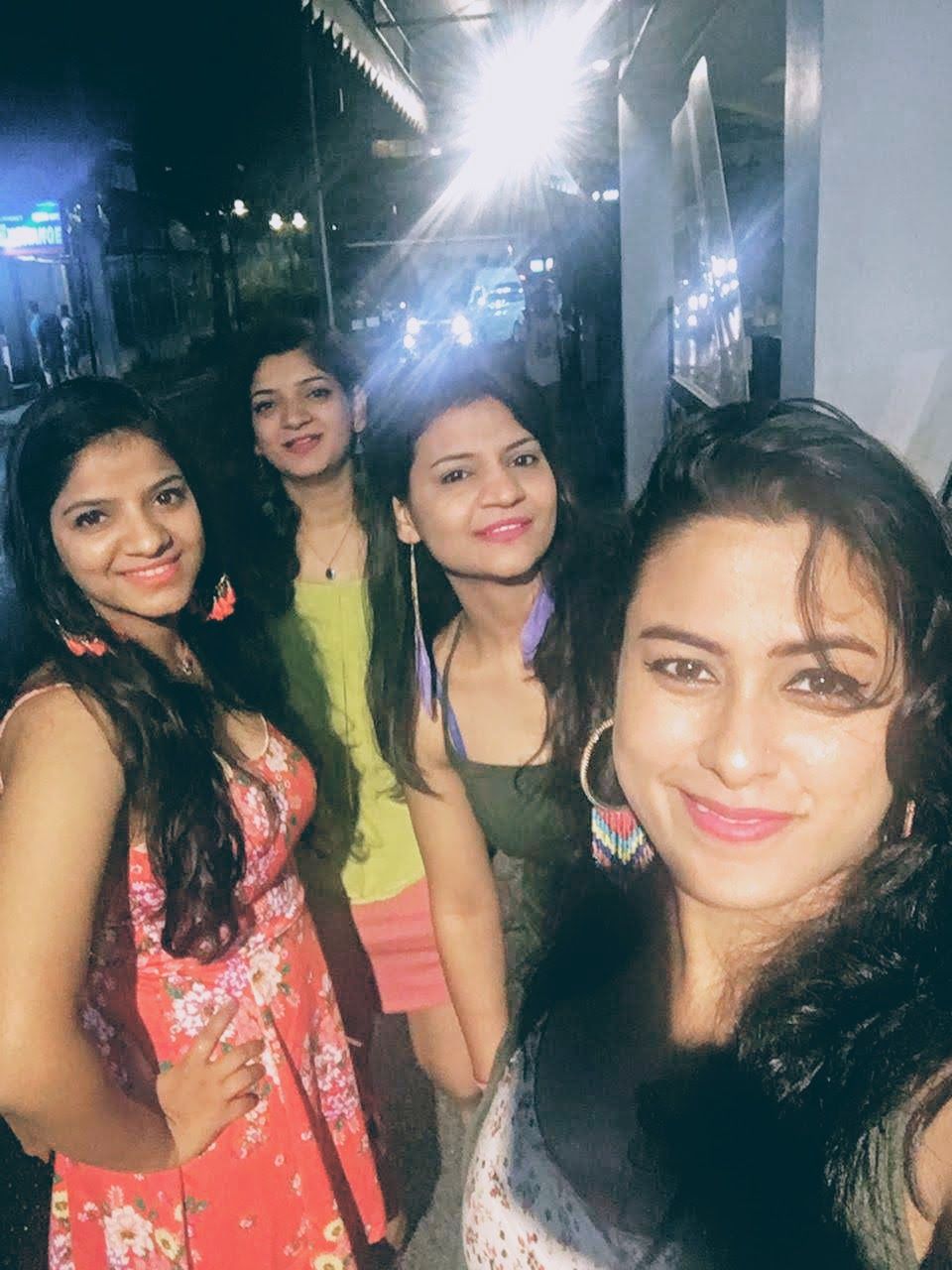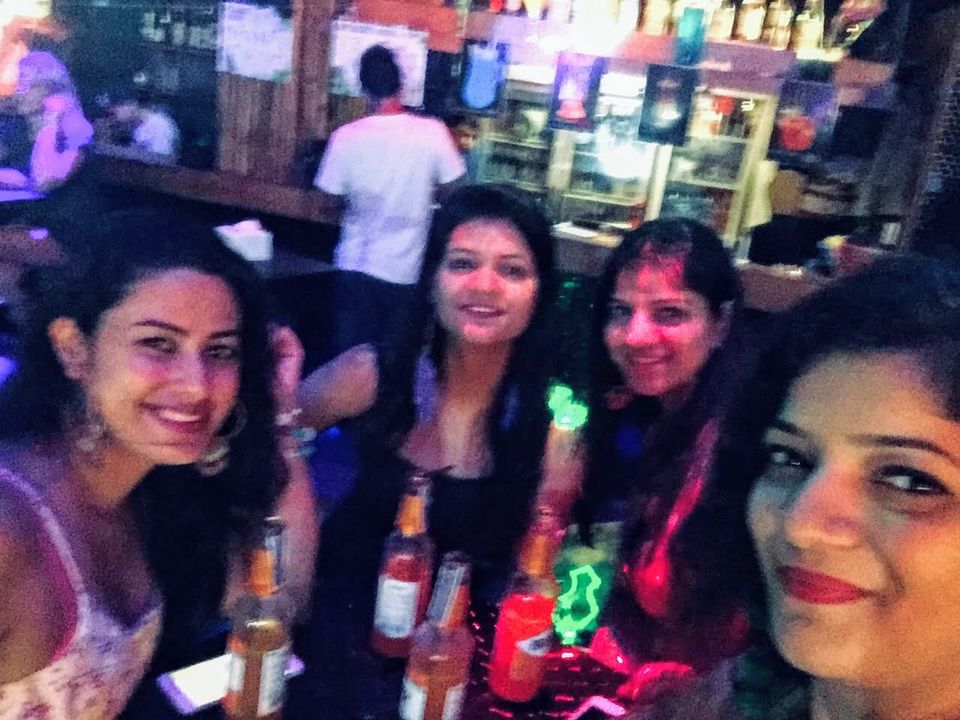 We all are super tired and we need to head back although we cannot return without some more snacks for our calm nights.
Tonight is not ending without visiting Bangla road,Because my sister has received a message from her friend saying you guys are so boring "you are sleeping in Phuket ,No you should visit Bangla road".Bangla Road really comes to life once the sun sets. The road is closed to vehicle traffic and becomes a 400 metre festival of neon lights, loud music and cheap beer.Jammed most nights of the year, it is quite a friendly and lively place to walk around as bars and clubs compete with each other for customers. If you're looking for a fun night out in Phuket, Bangla Road should be your first (and, often, only) stop.Alright start only around 2 ,how you will commute i don't want to comment here.We walked little far from our hotel and then started chatting with a she man who was waiting just by a roadside.she called a taxi and we negotiated to reach Bangla road for 400 baht.Girls know their way through everything by sweet talking.We have a super power sweet talk every problem.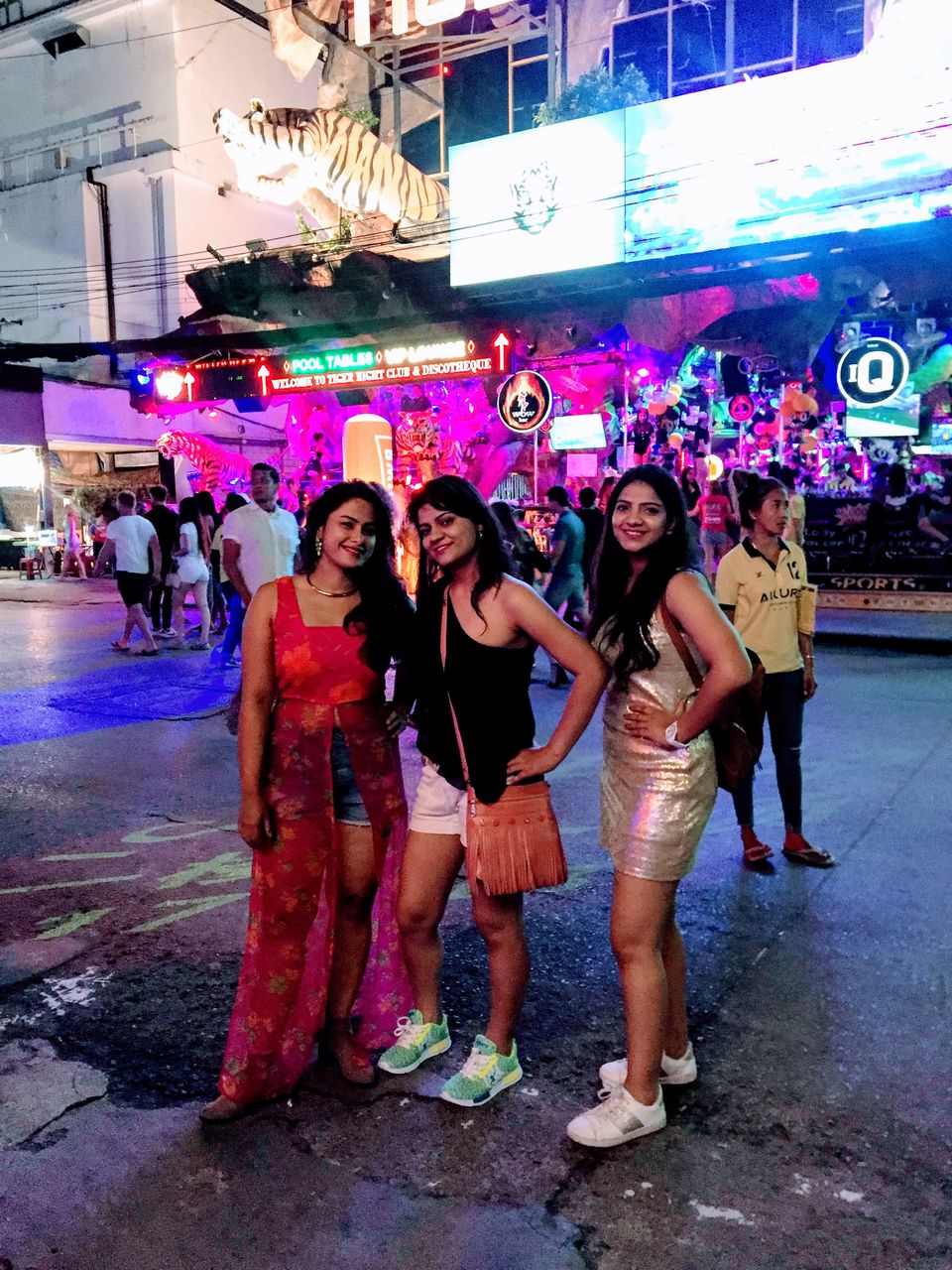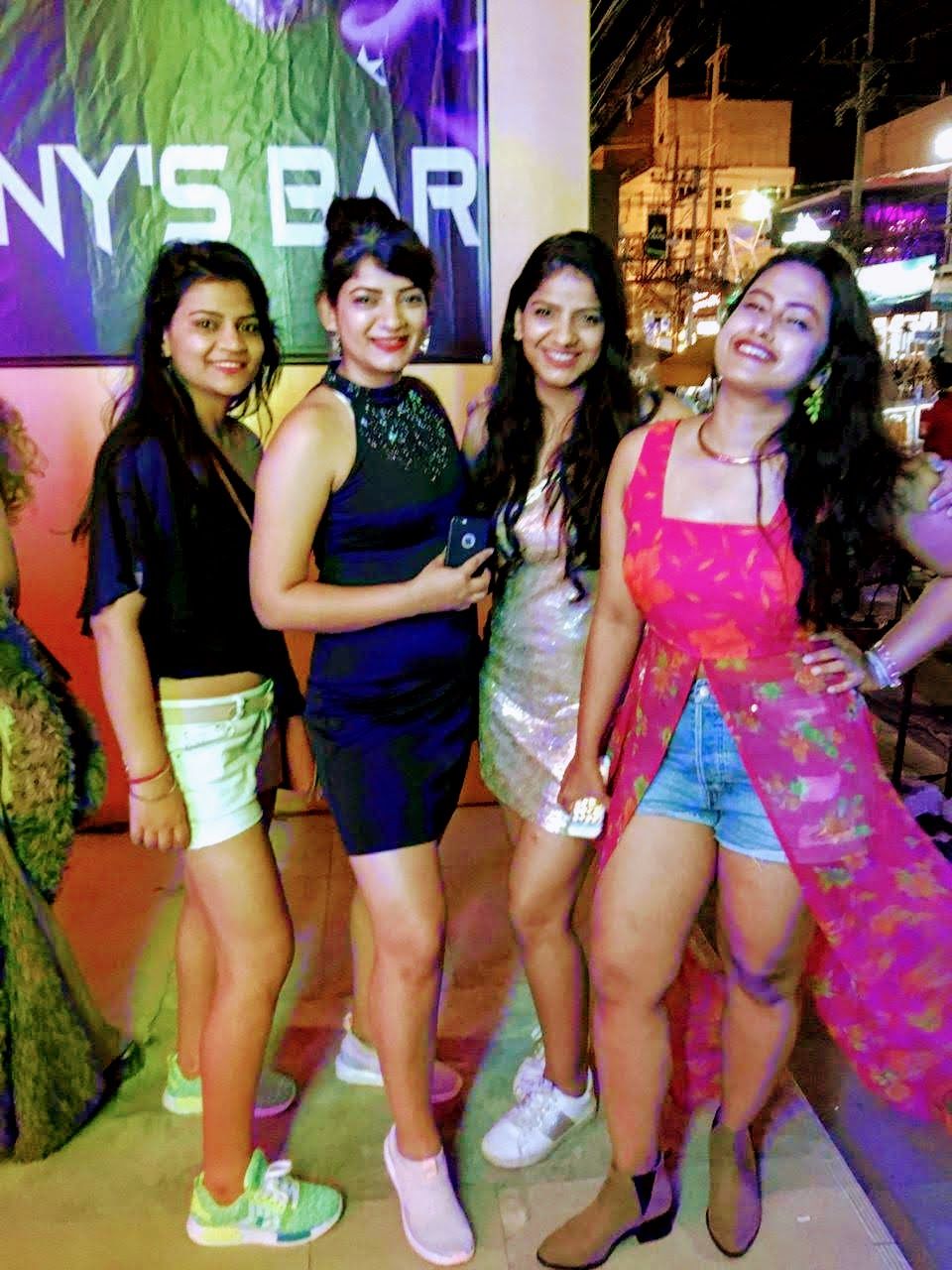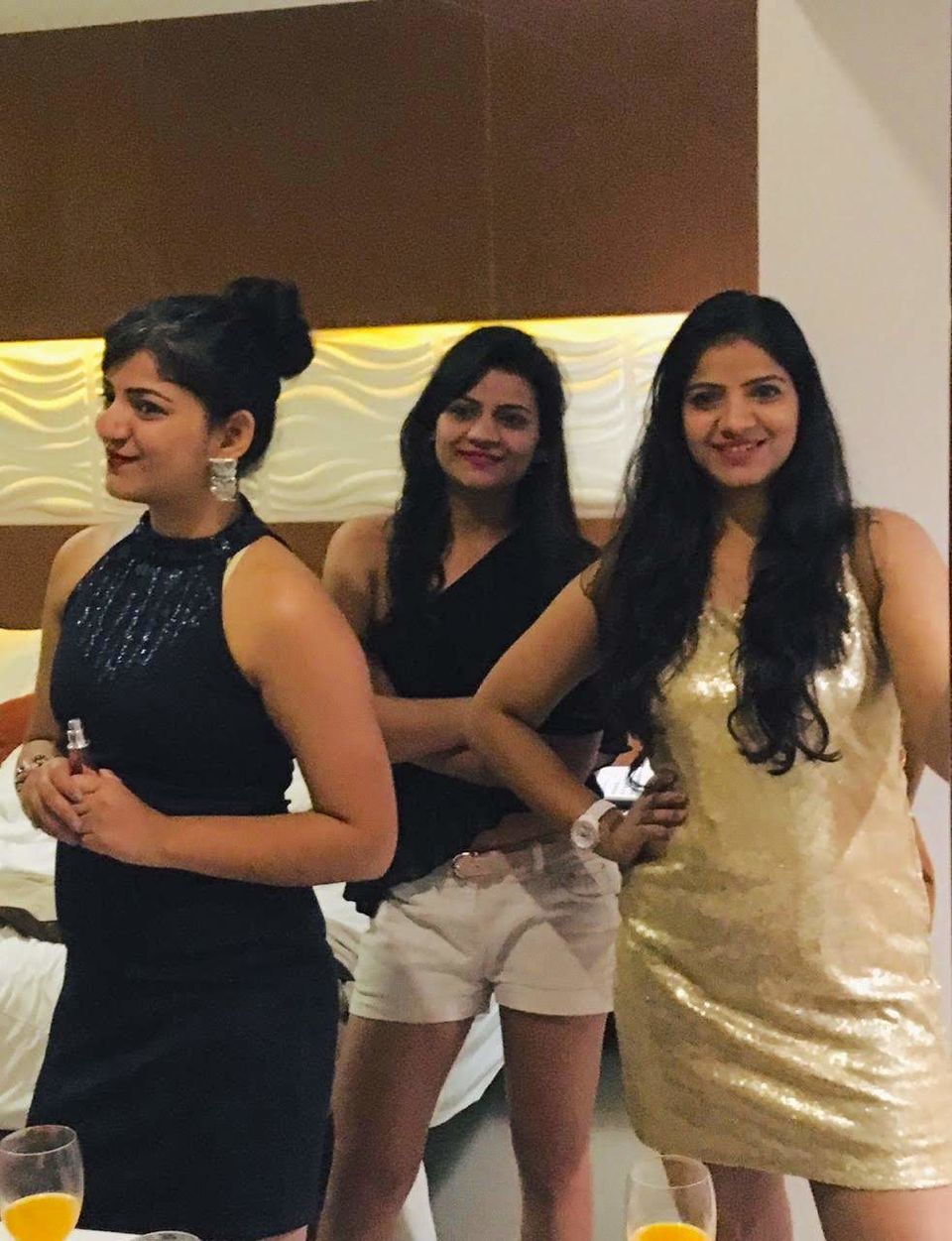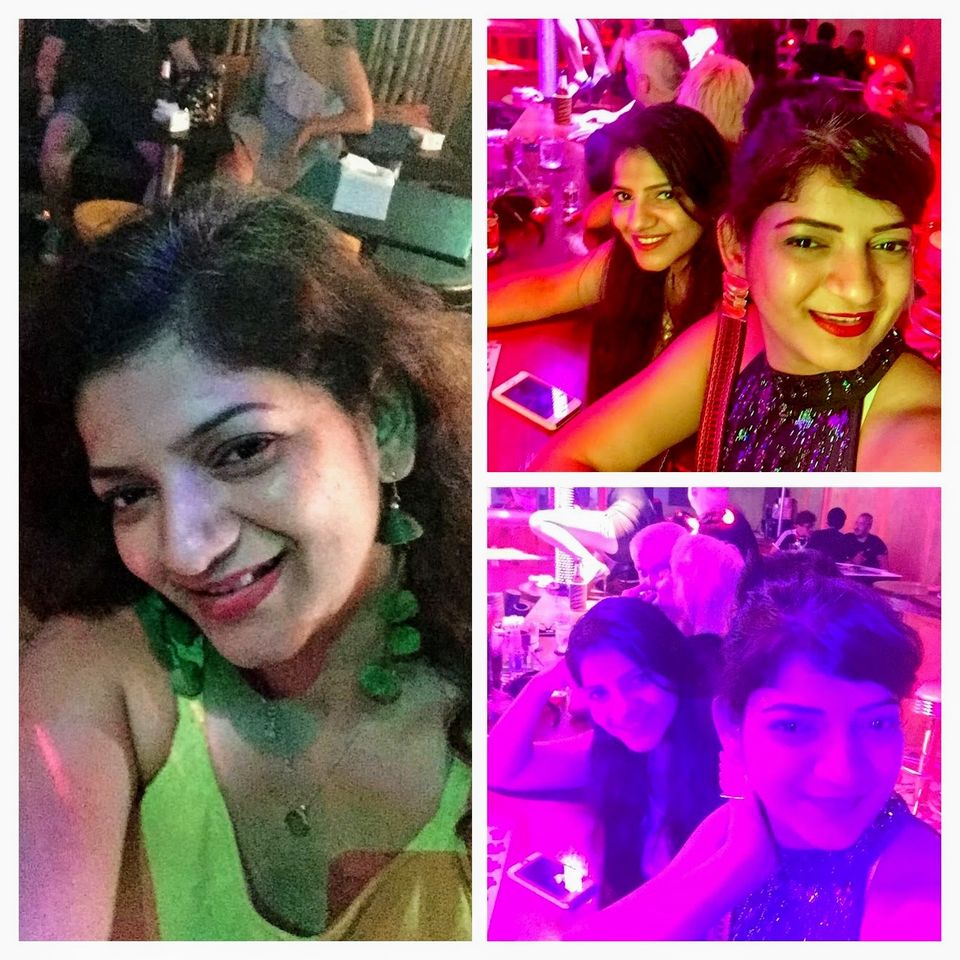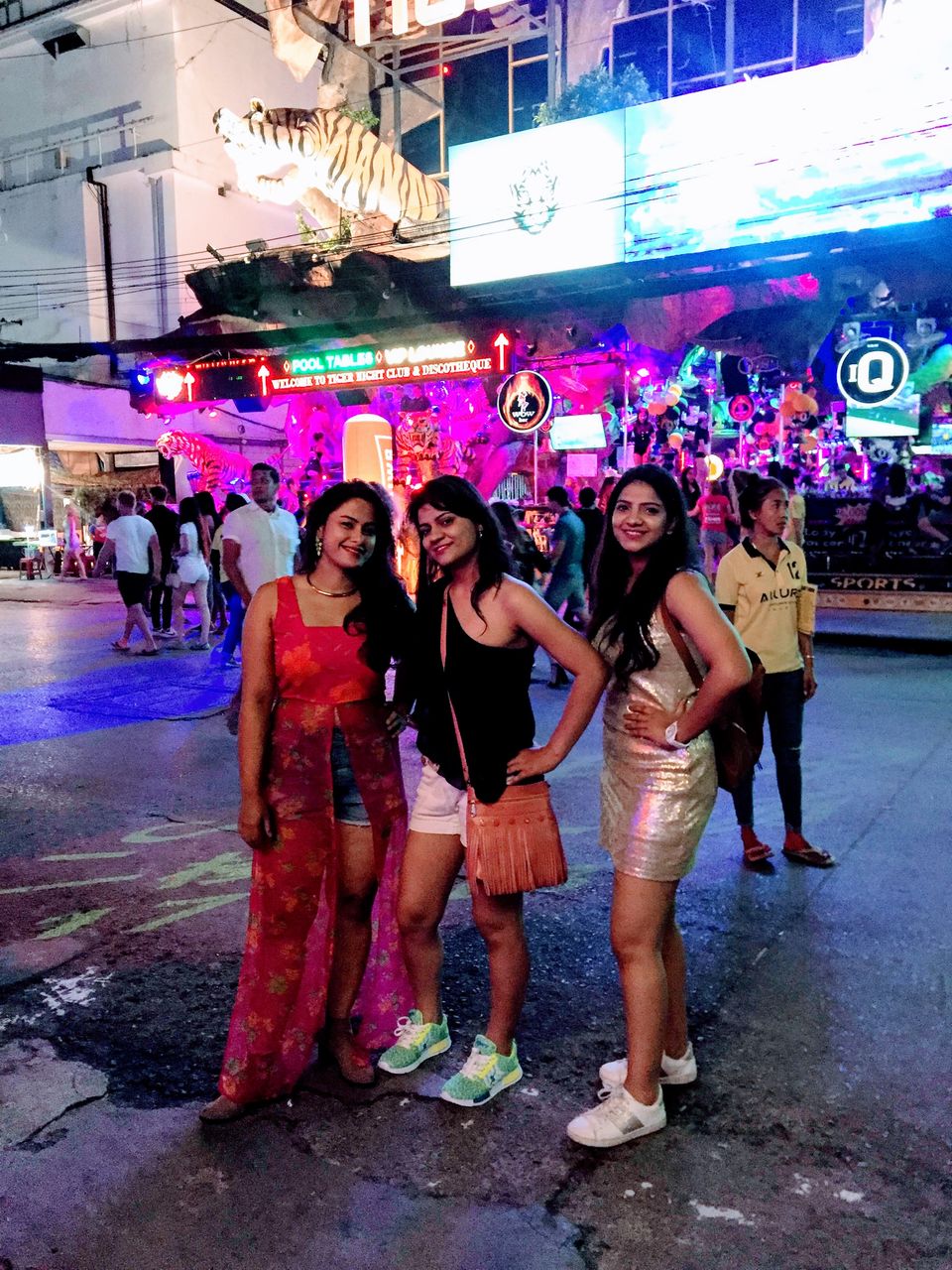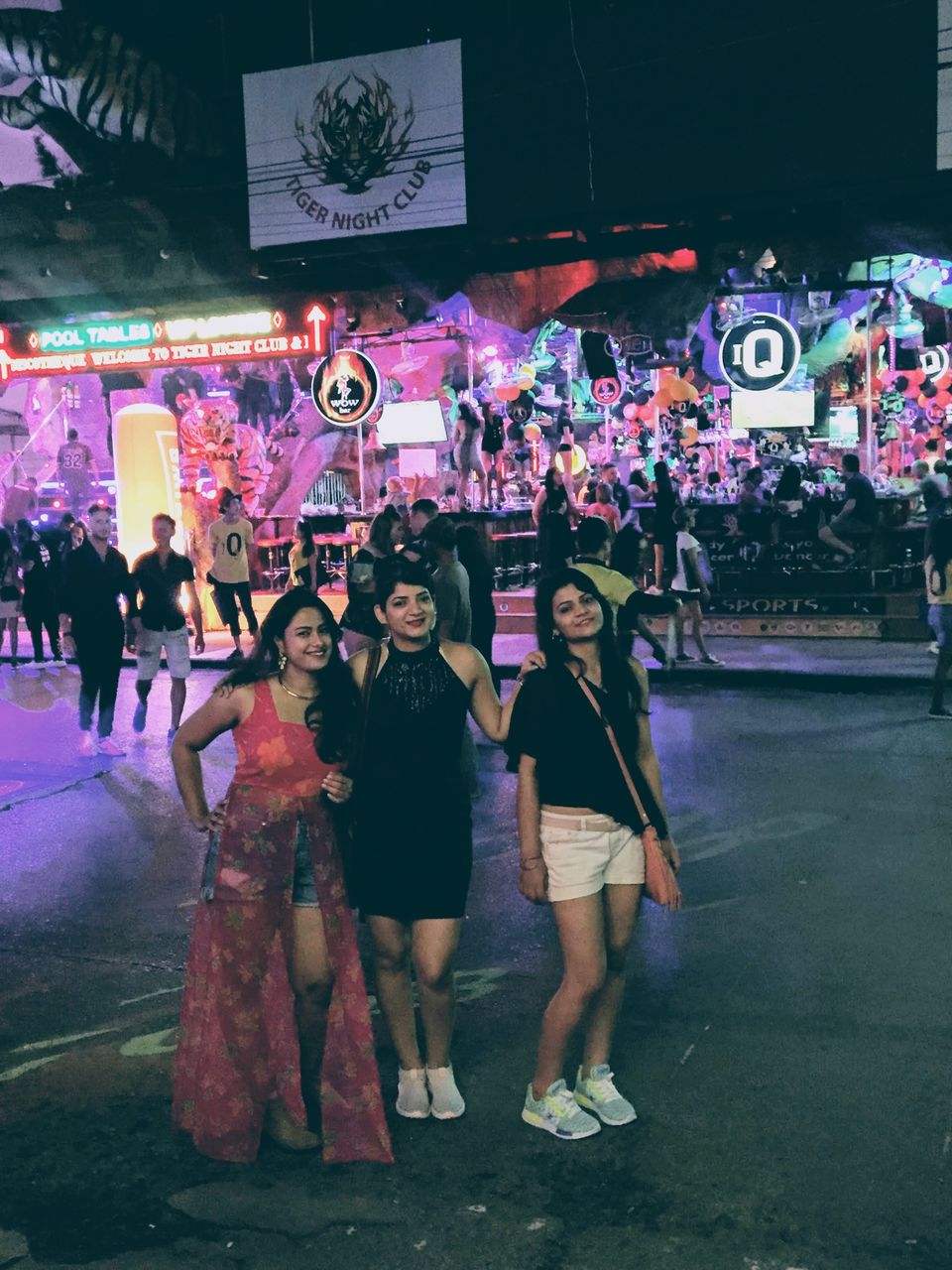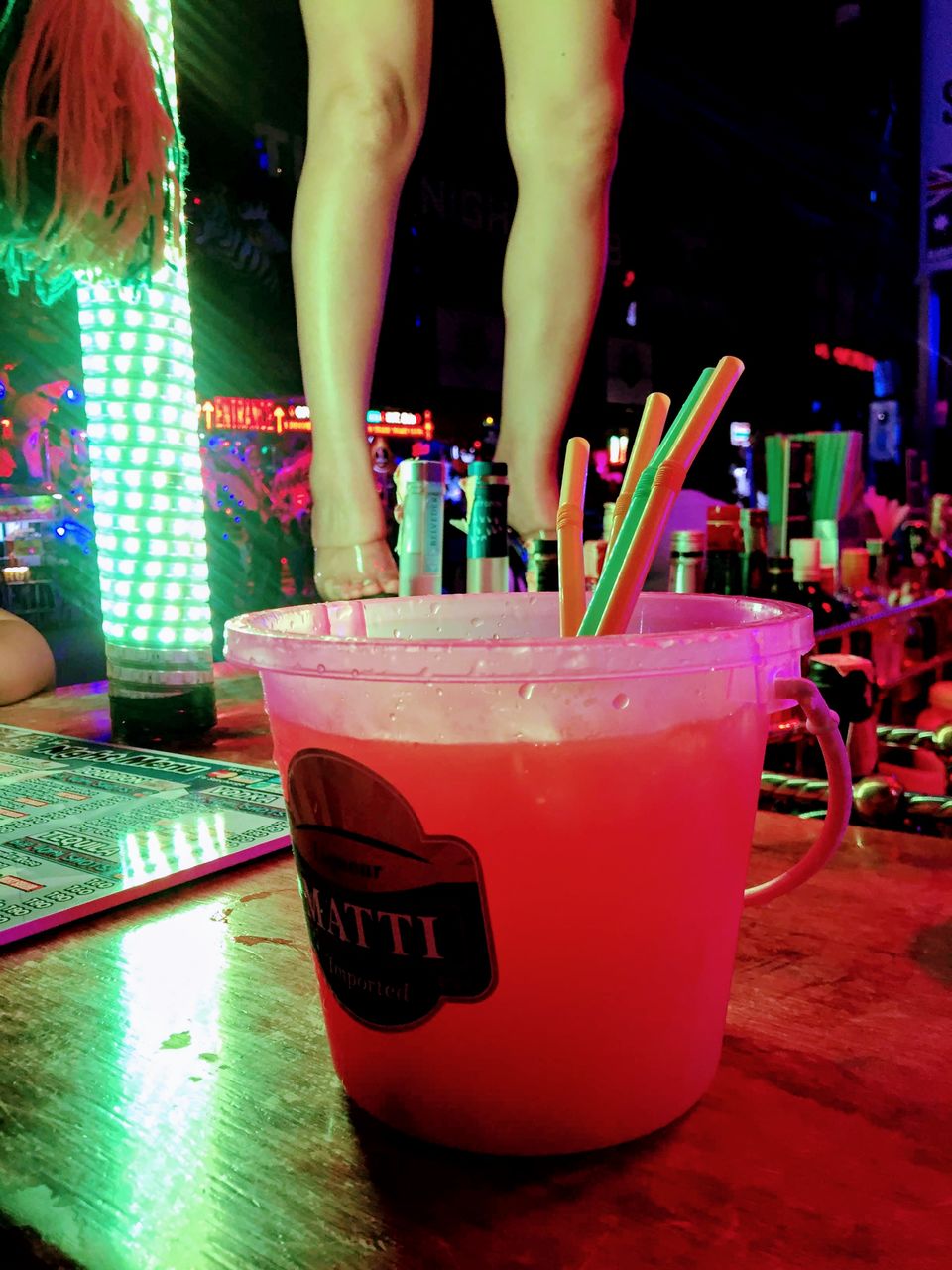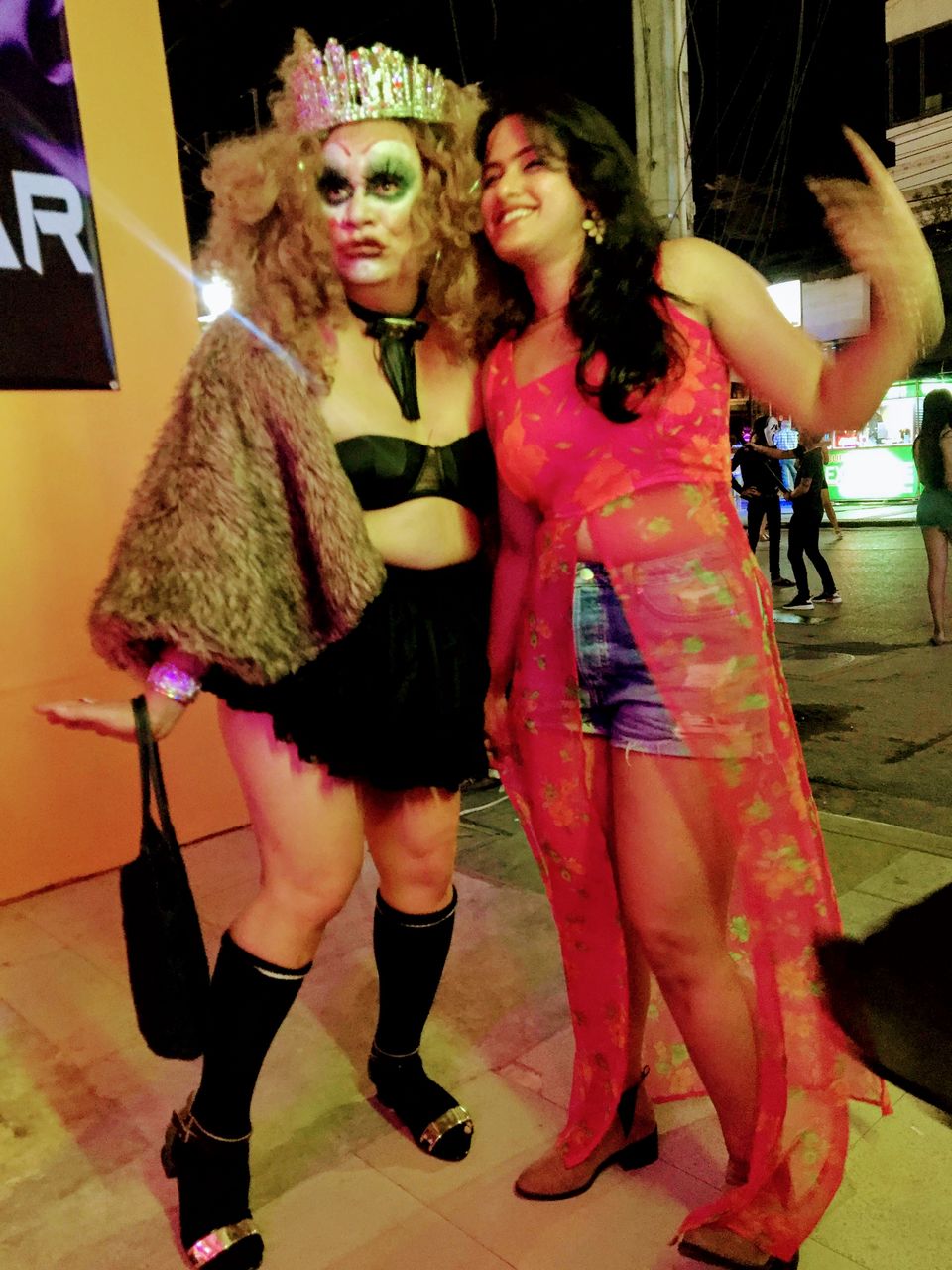 I will not go over this crazy night, if these pictures don't inspire you to go wild no one can :).
For us it was just starters tomorrow is a long day .
Had good big breakfast at chanalai garden resort.After water makeup and getting ready.Yes it already 1:00 pm and we are still getting ready.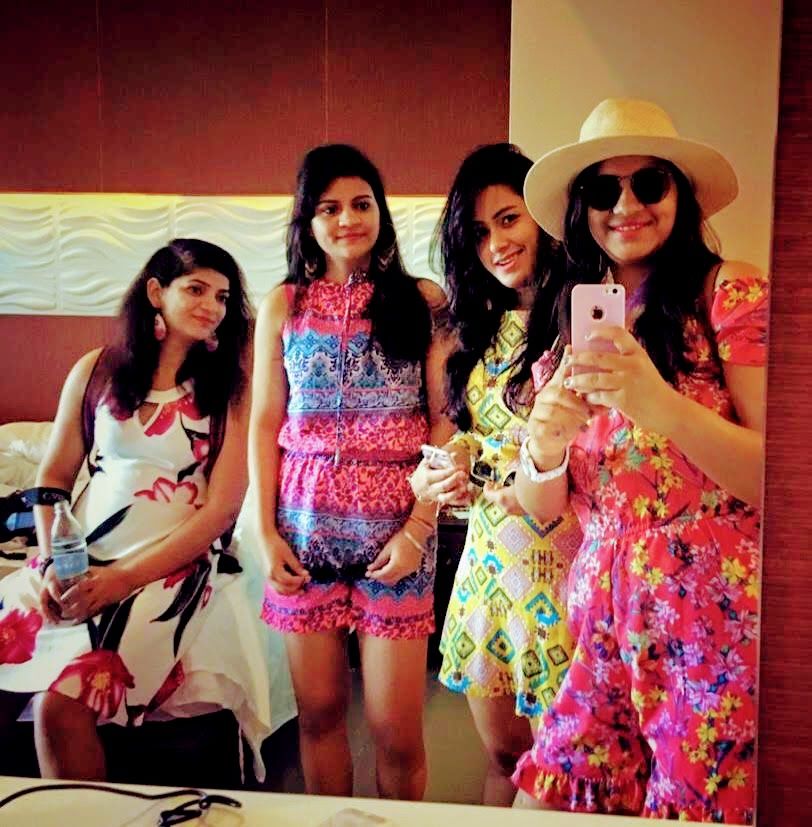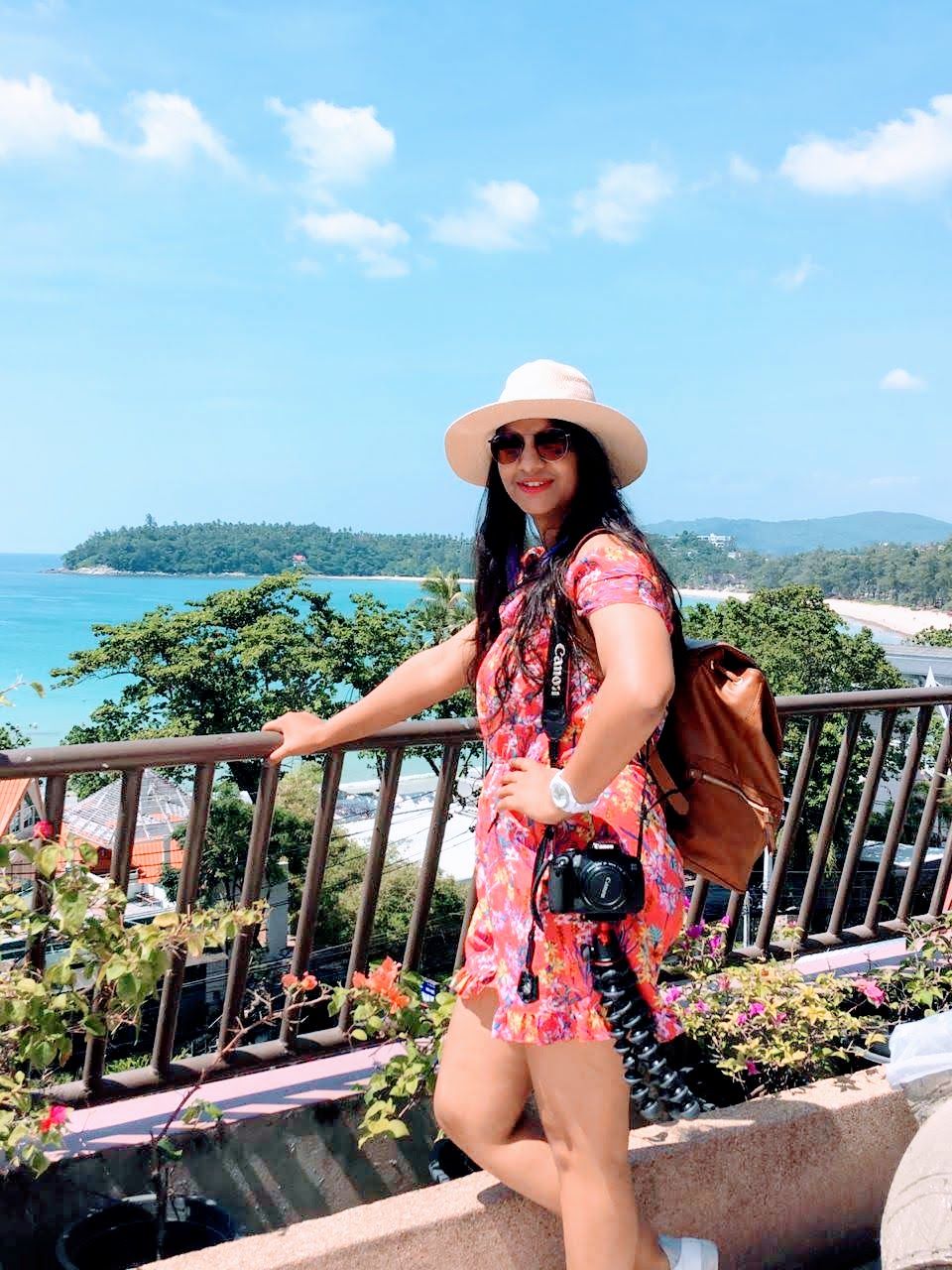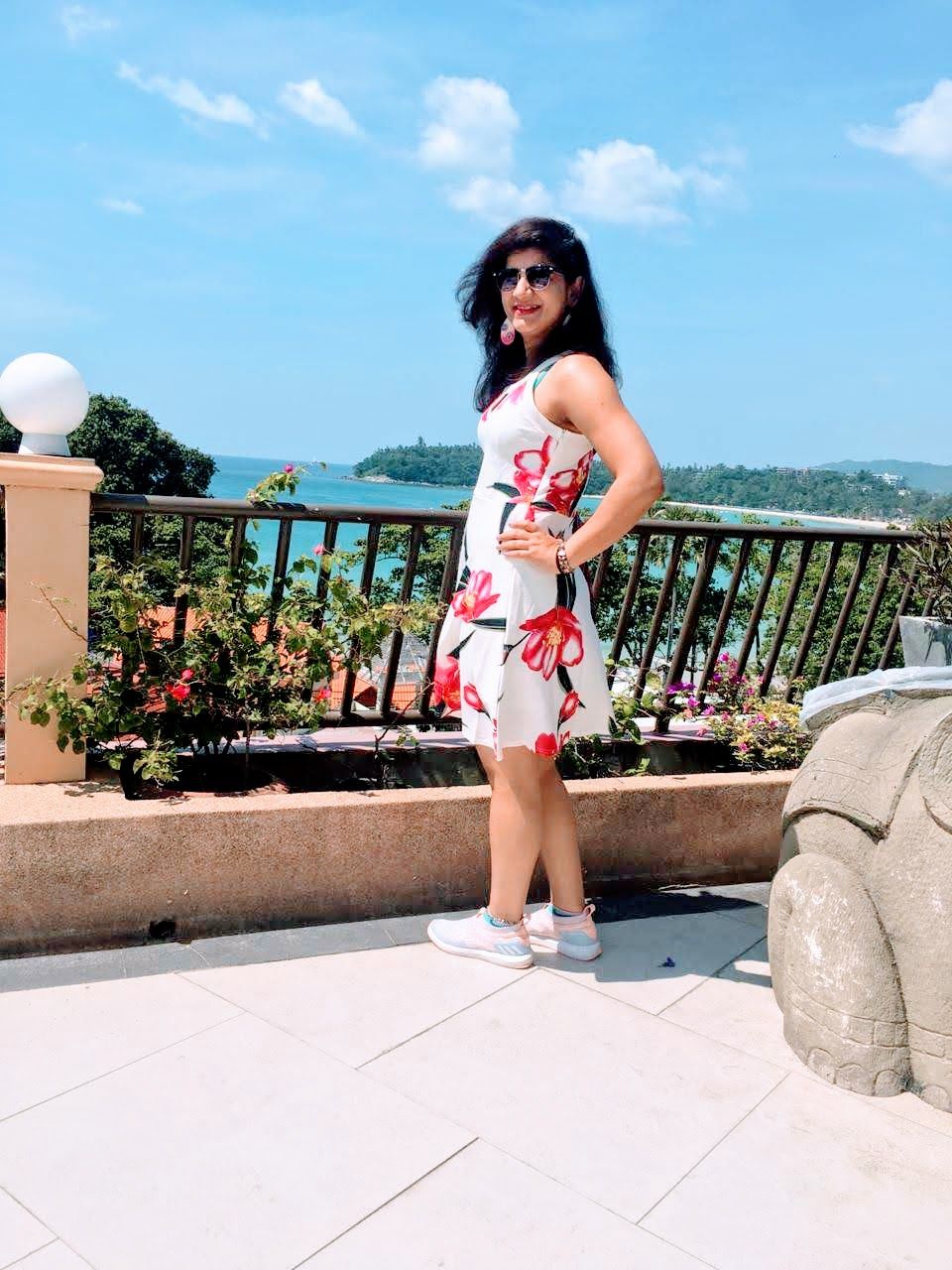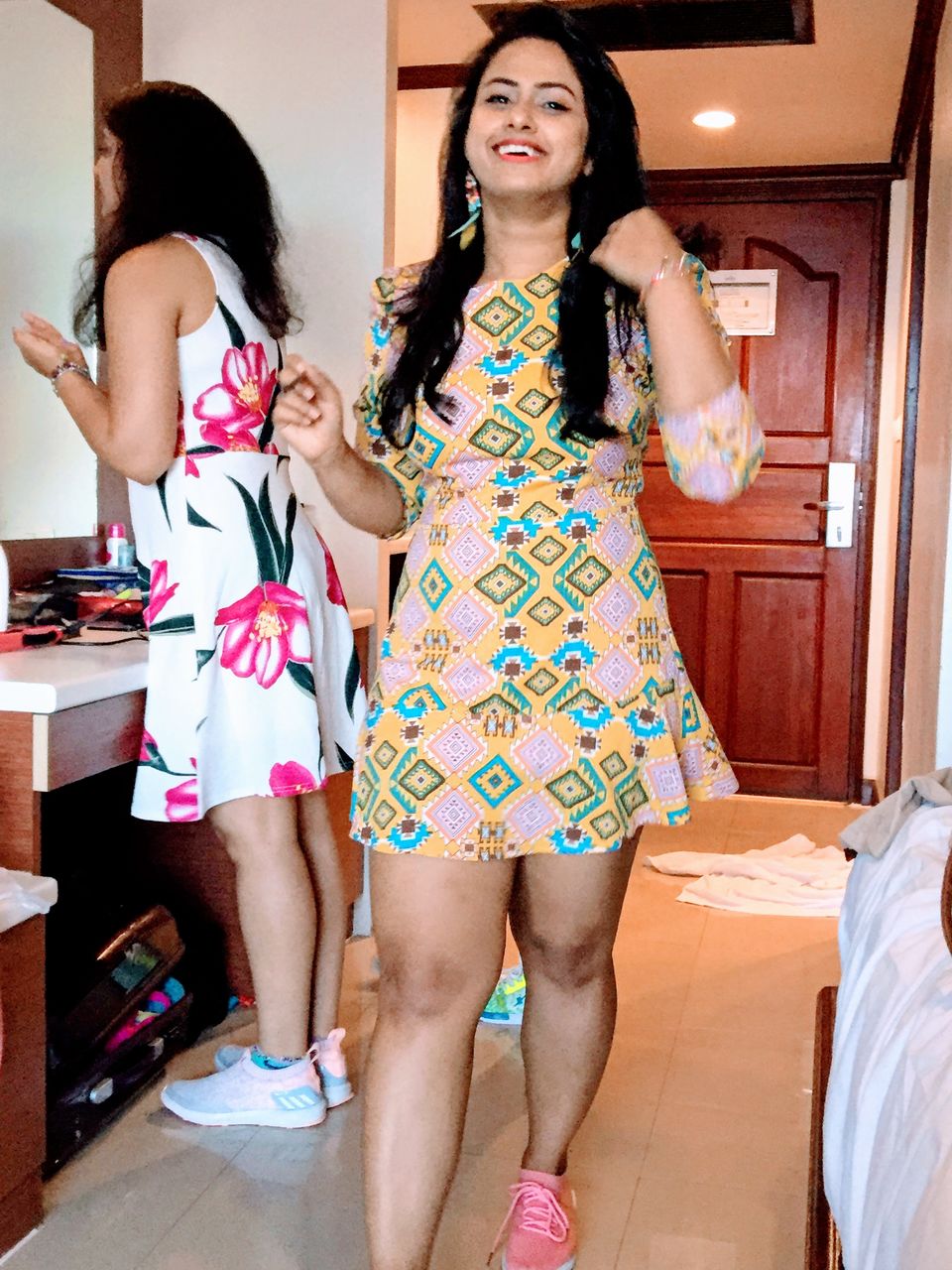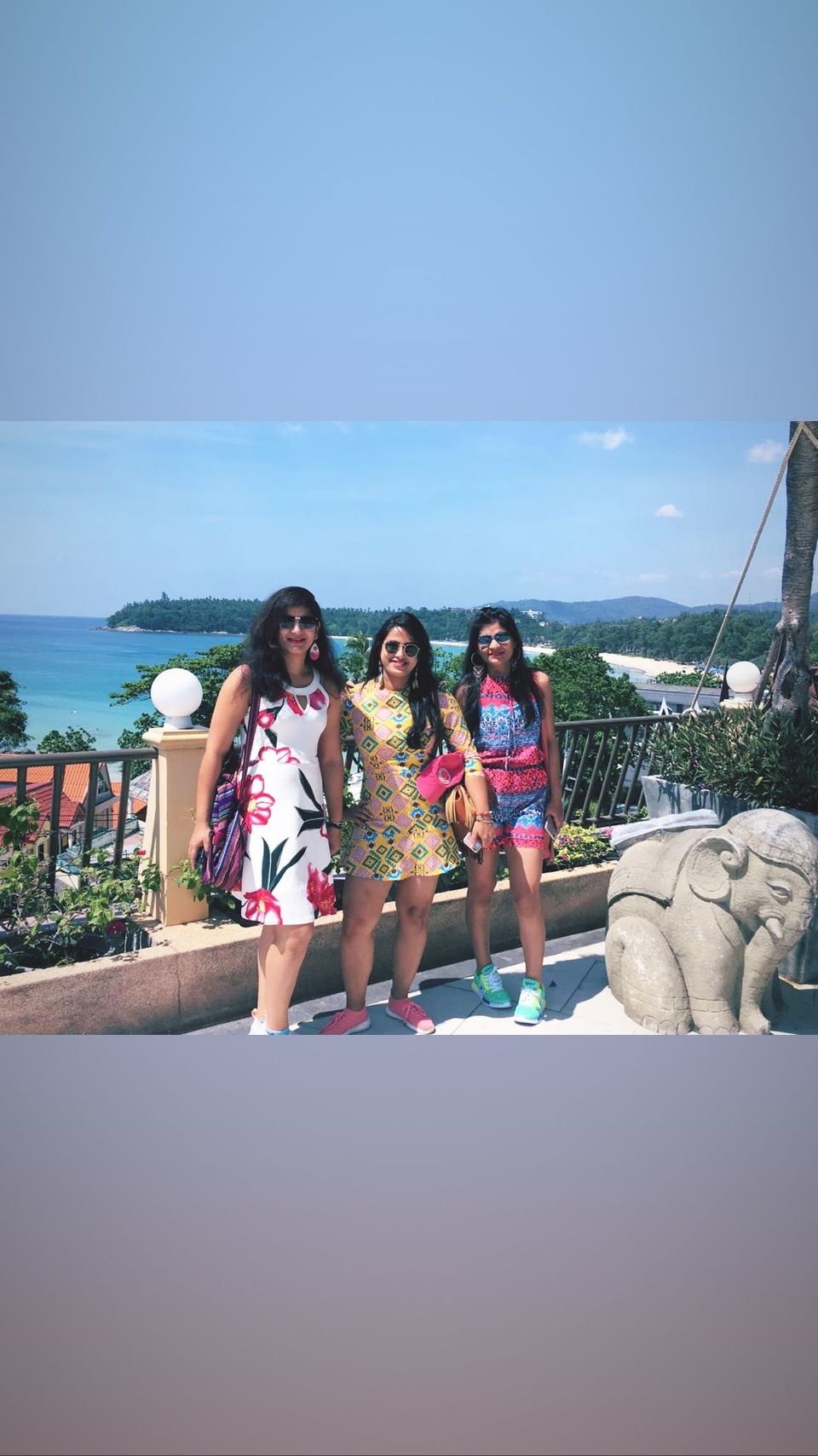 We booked a trip with a taxi driver for 1200 day trip for Patong.
It included Big Budha.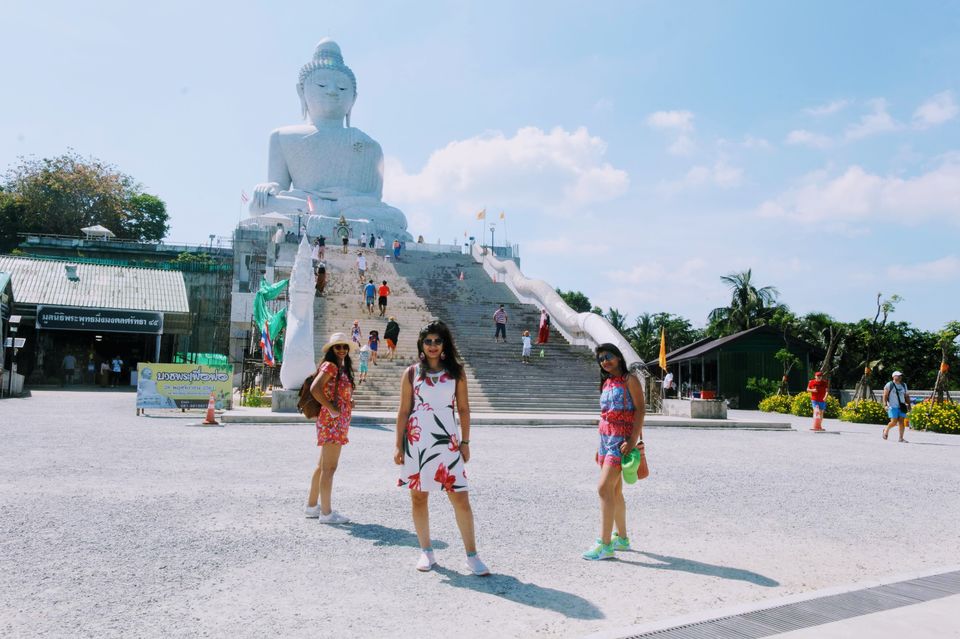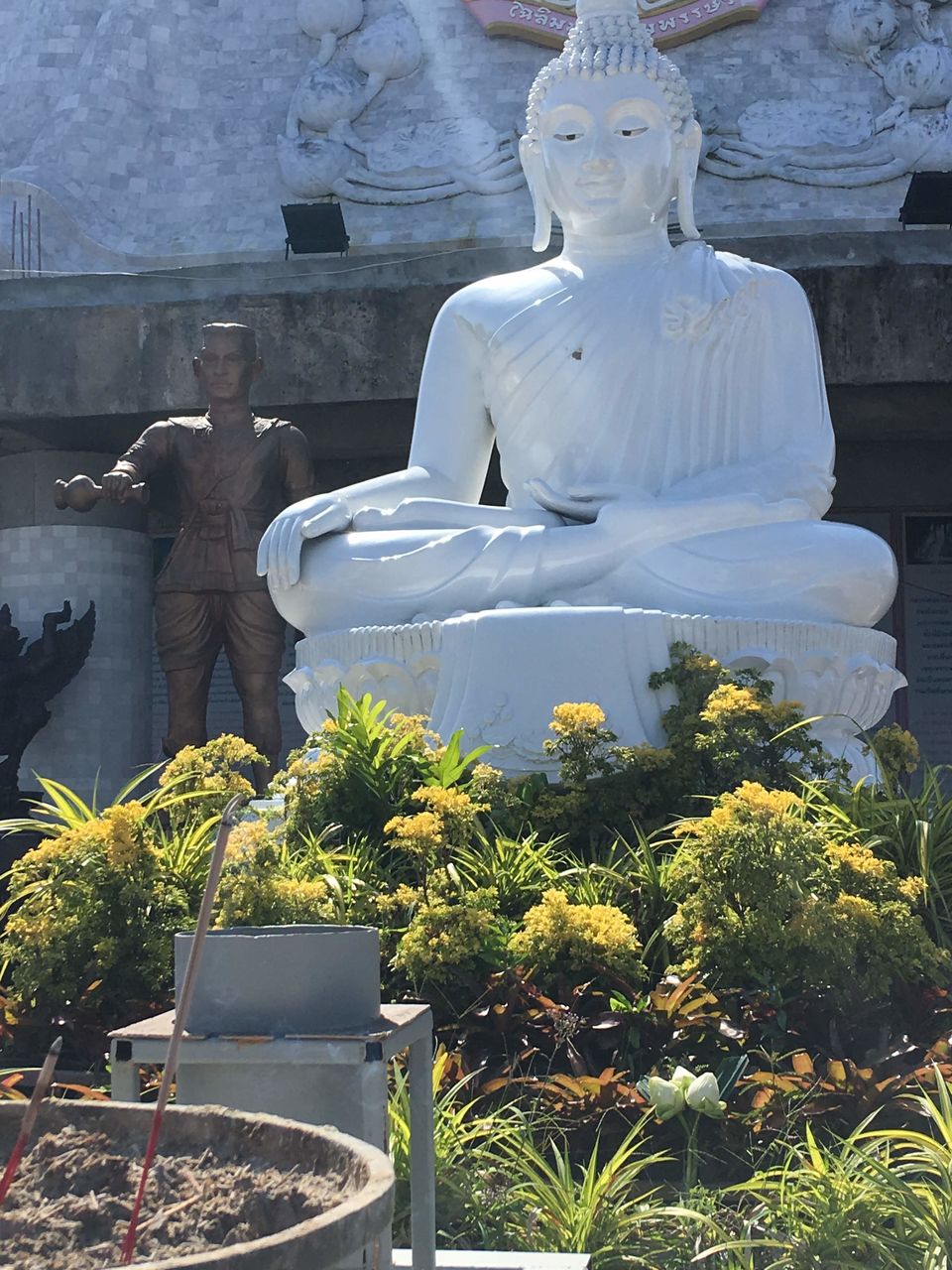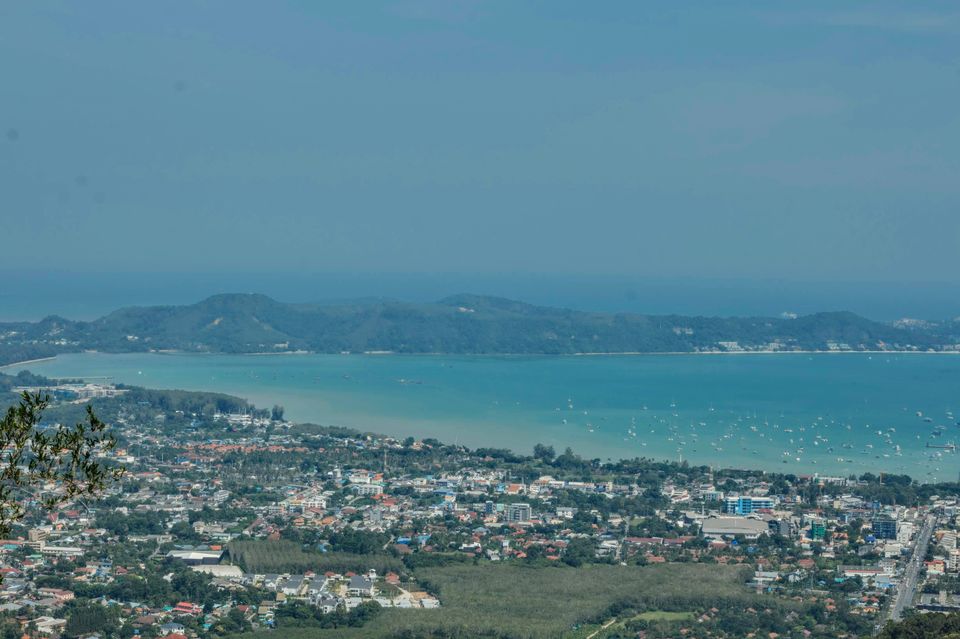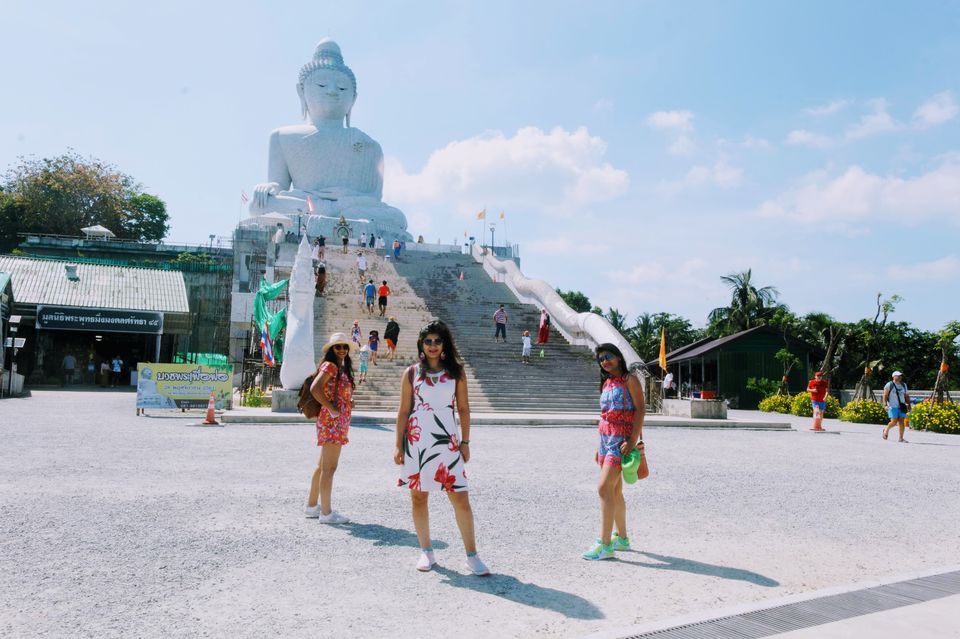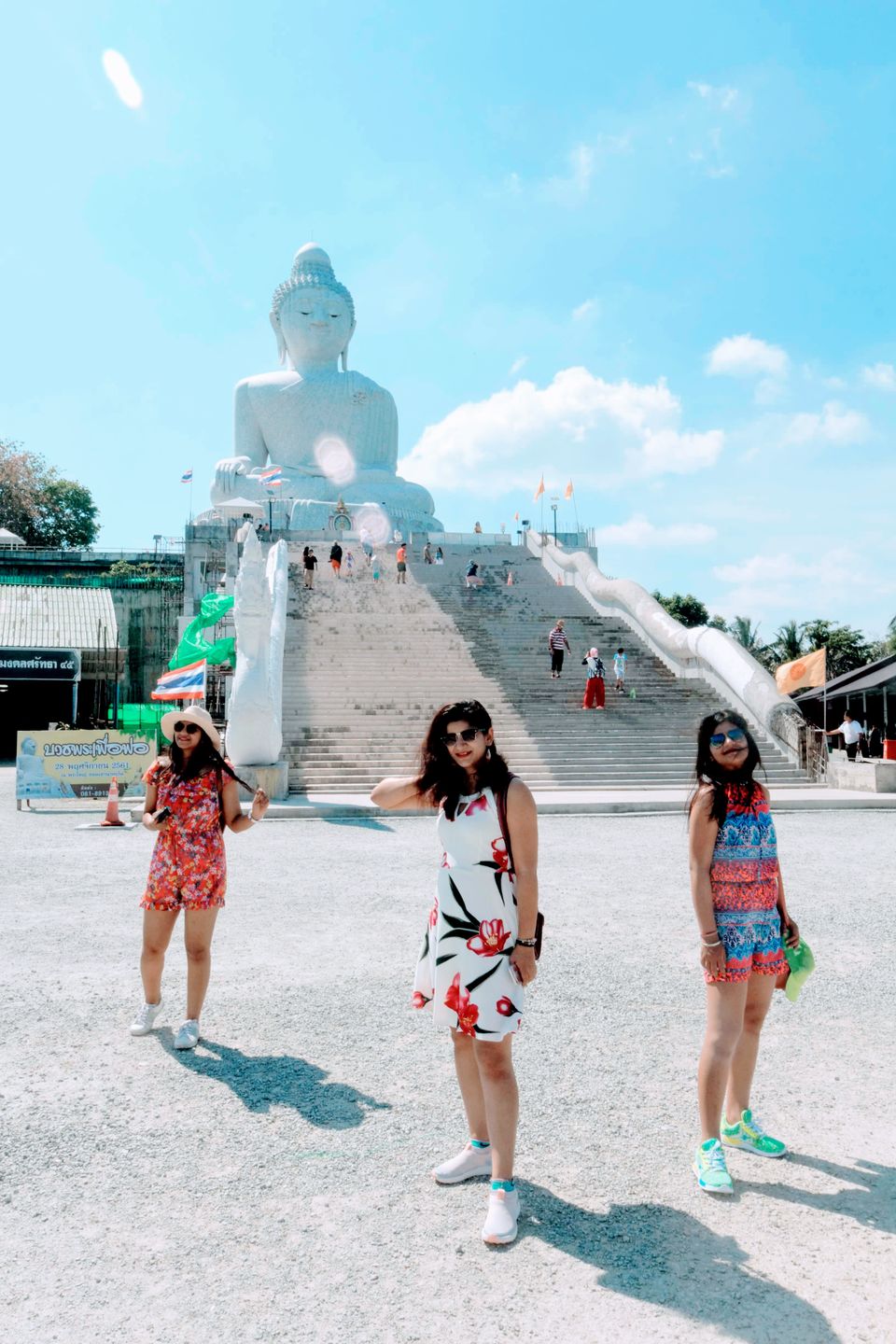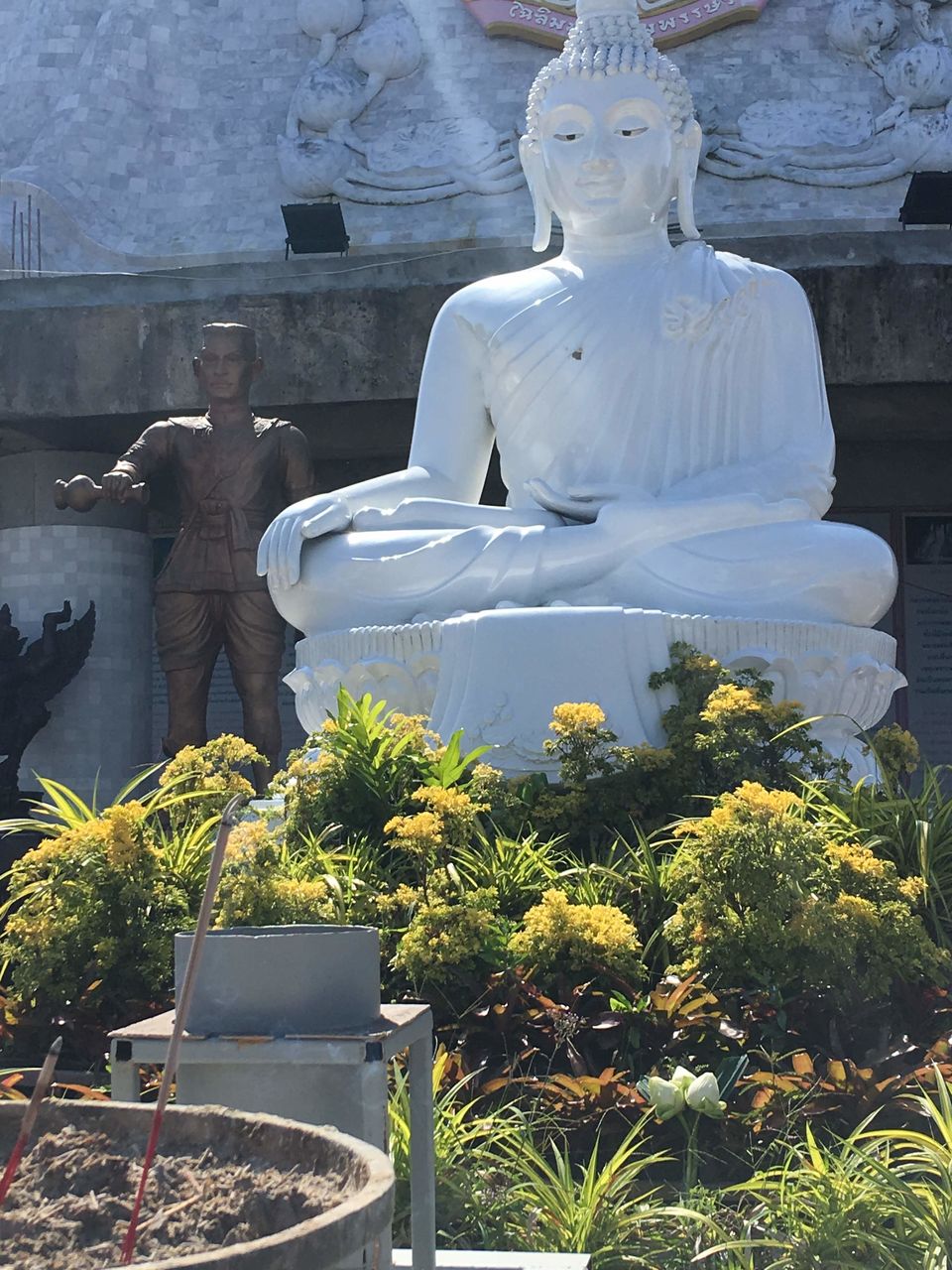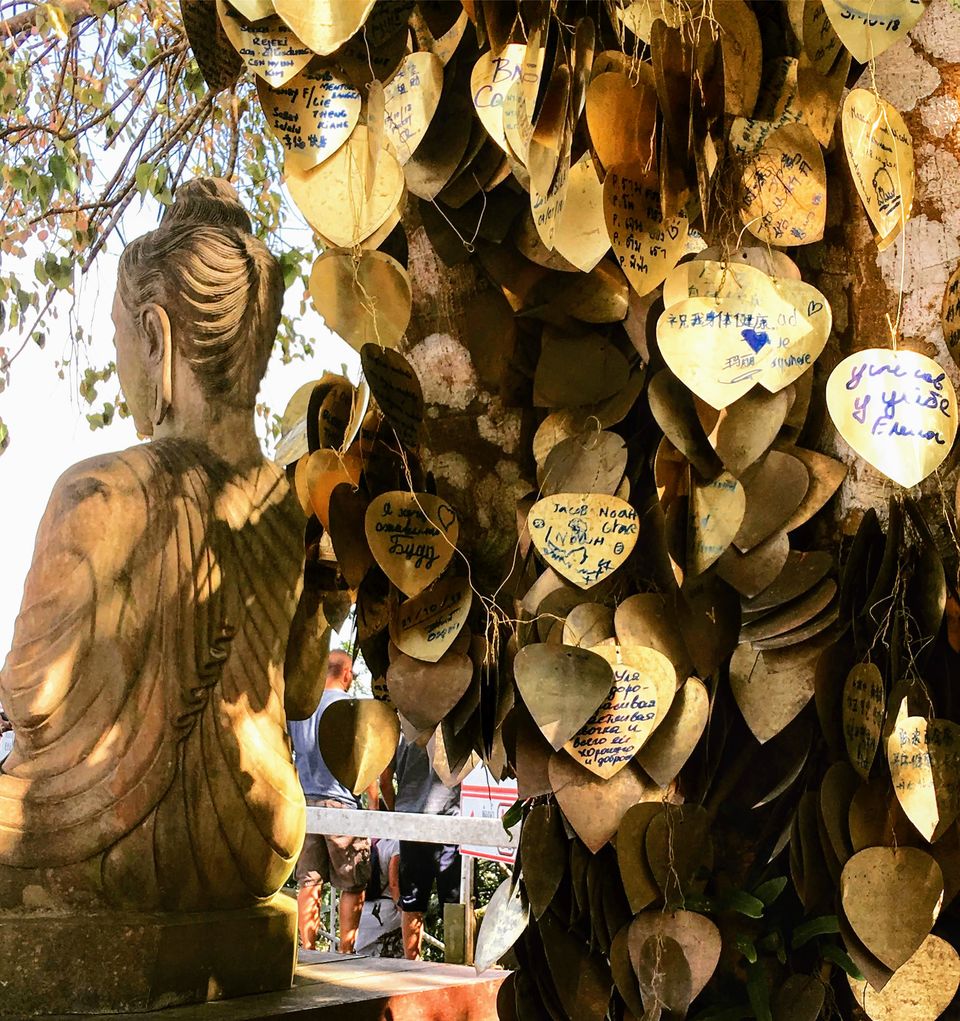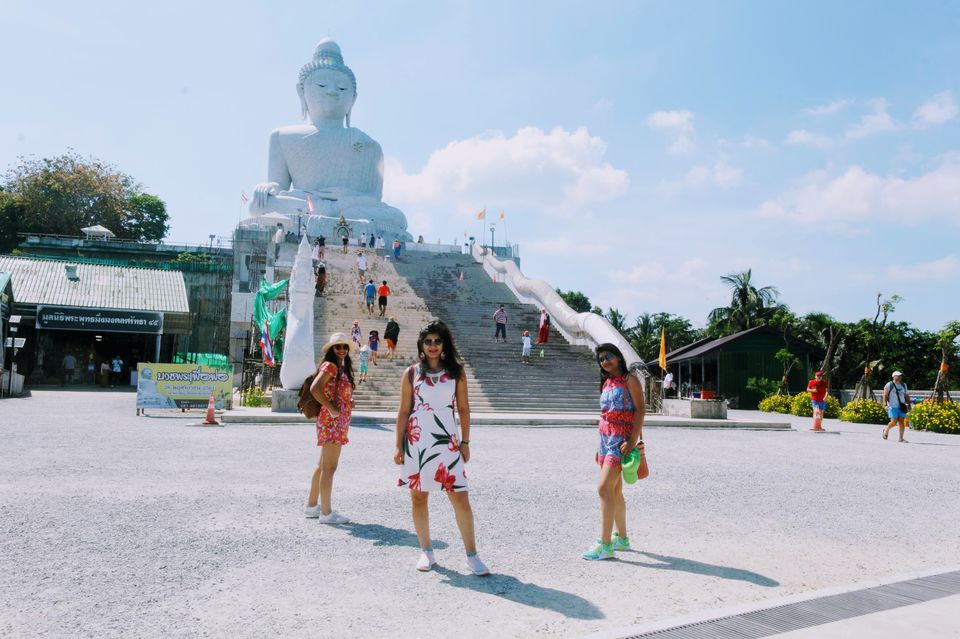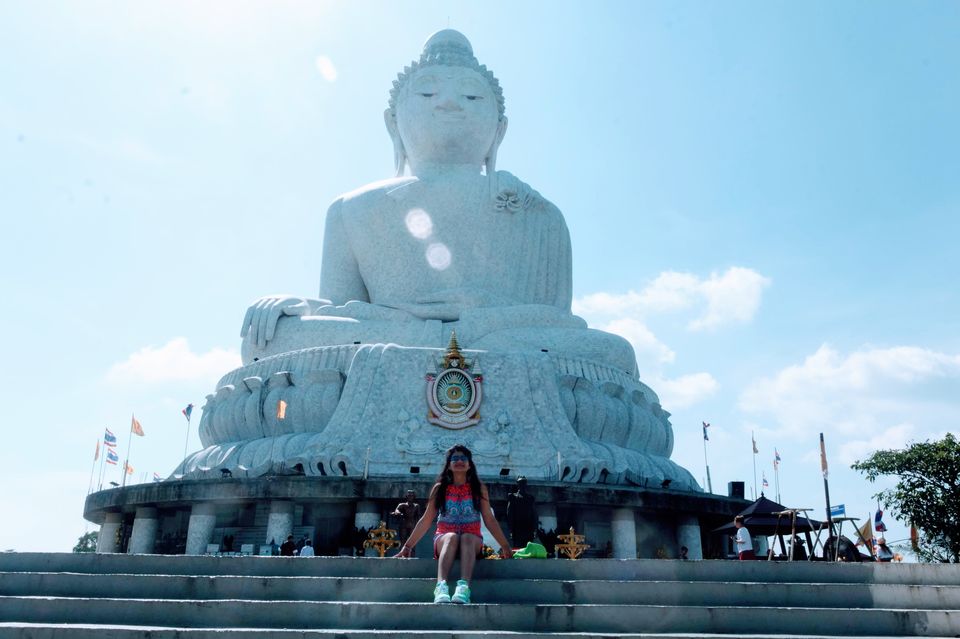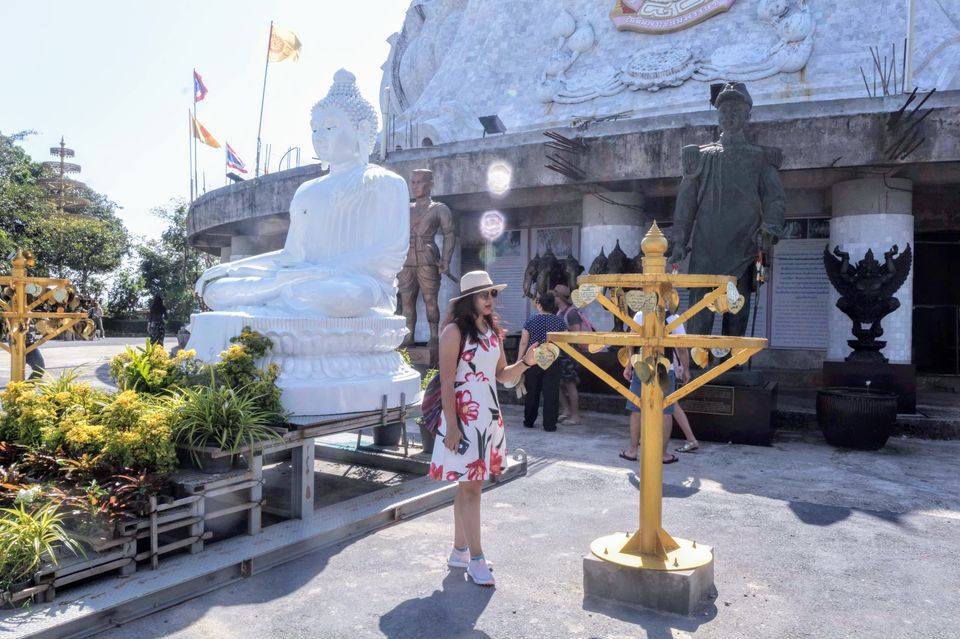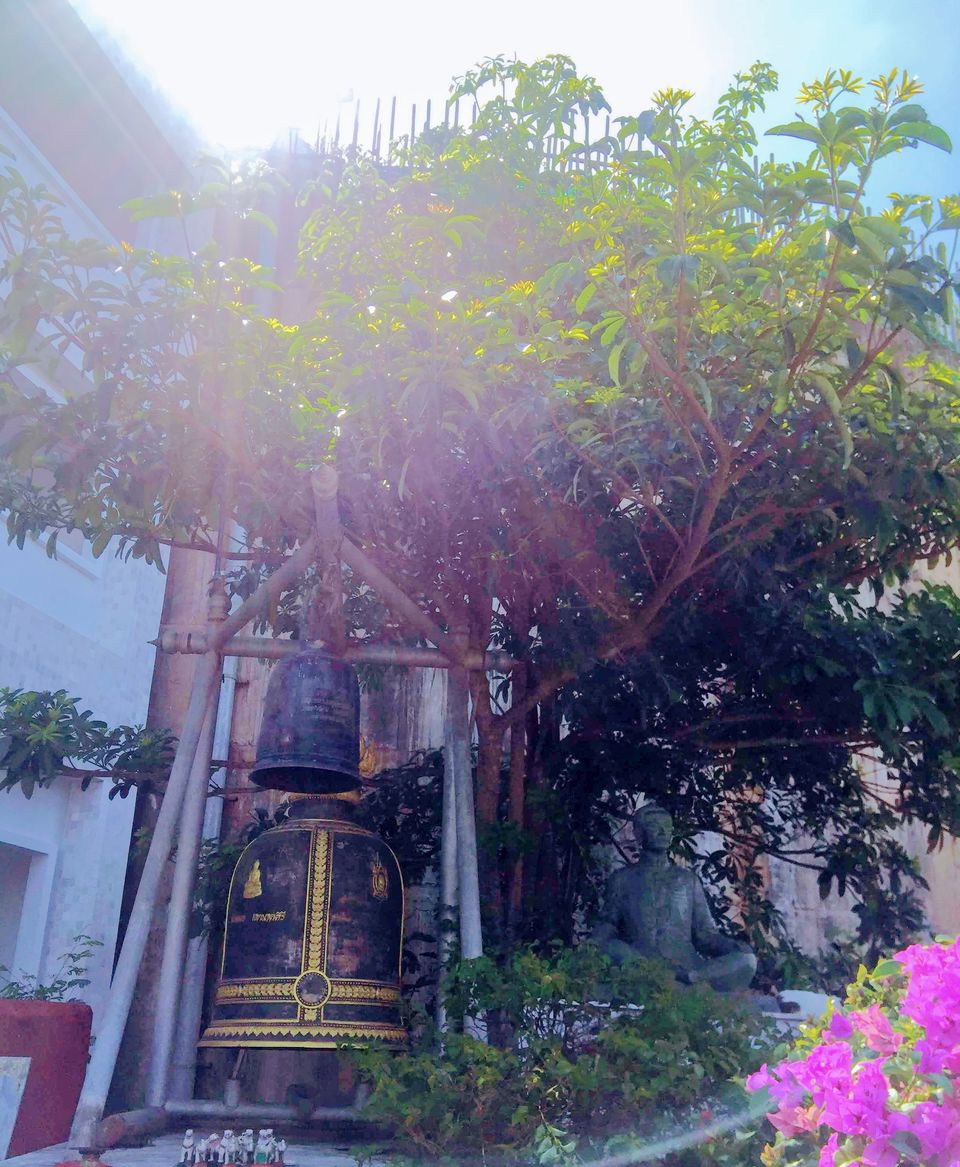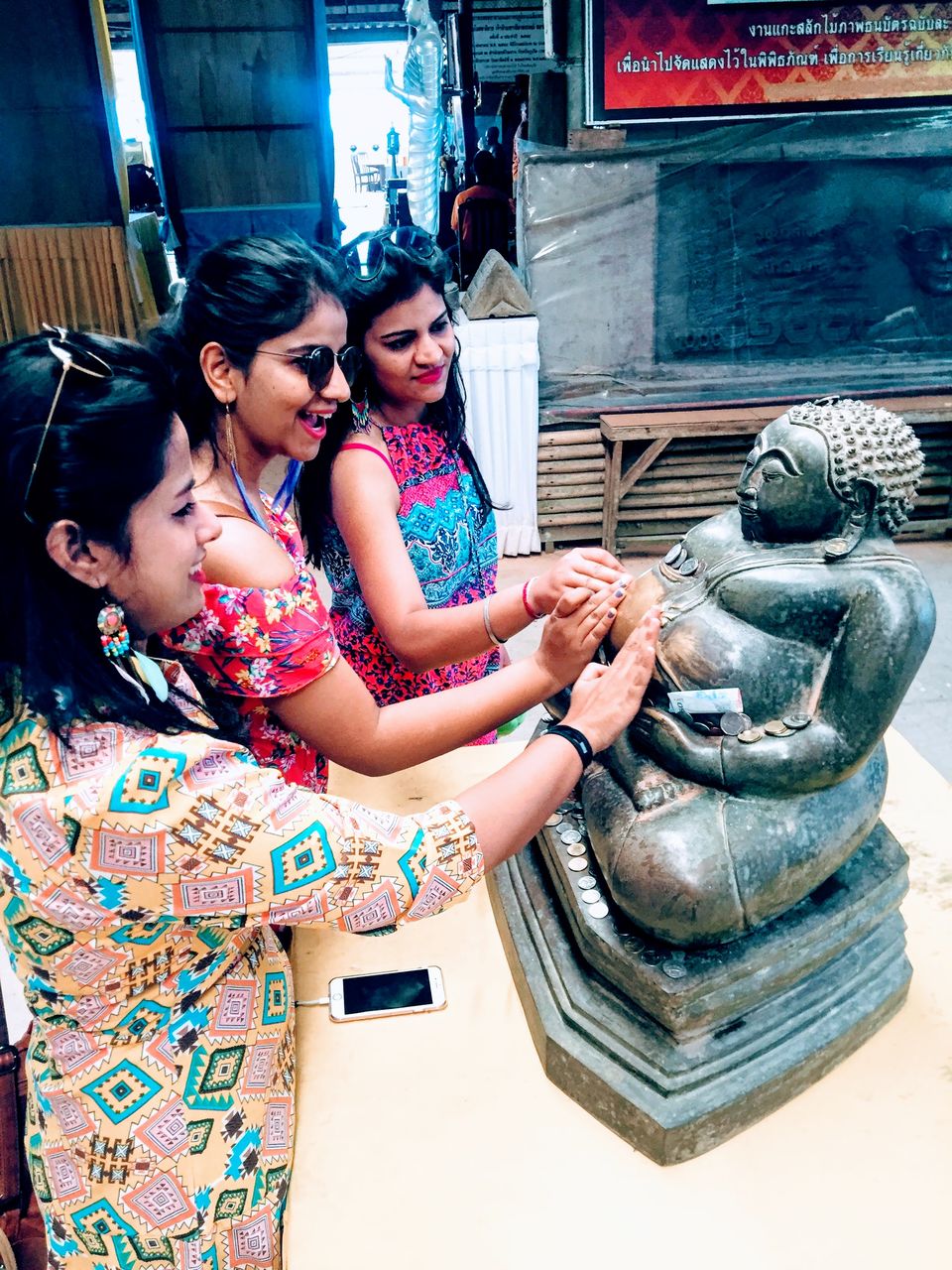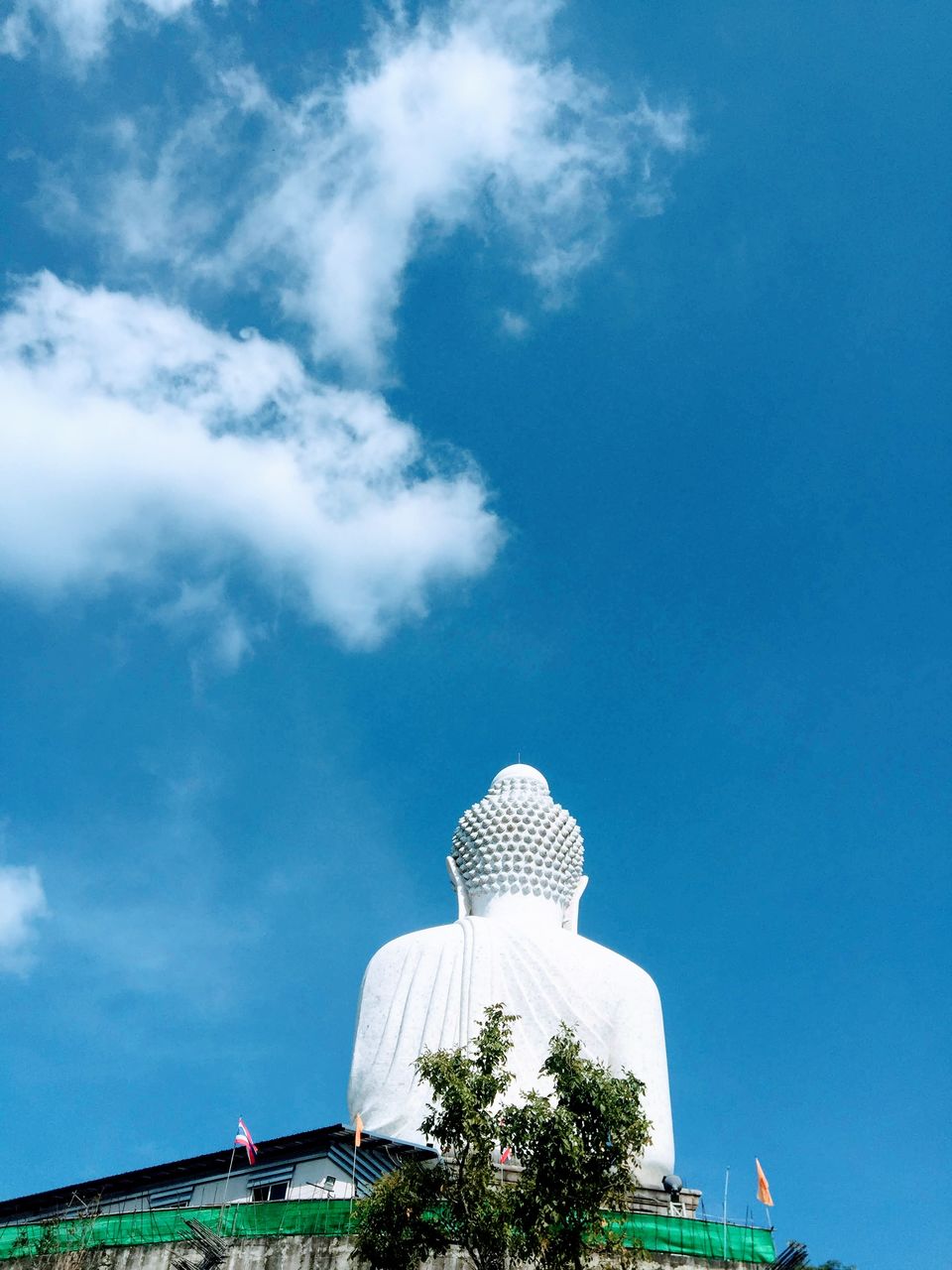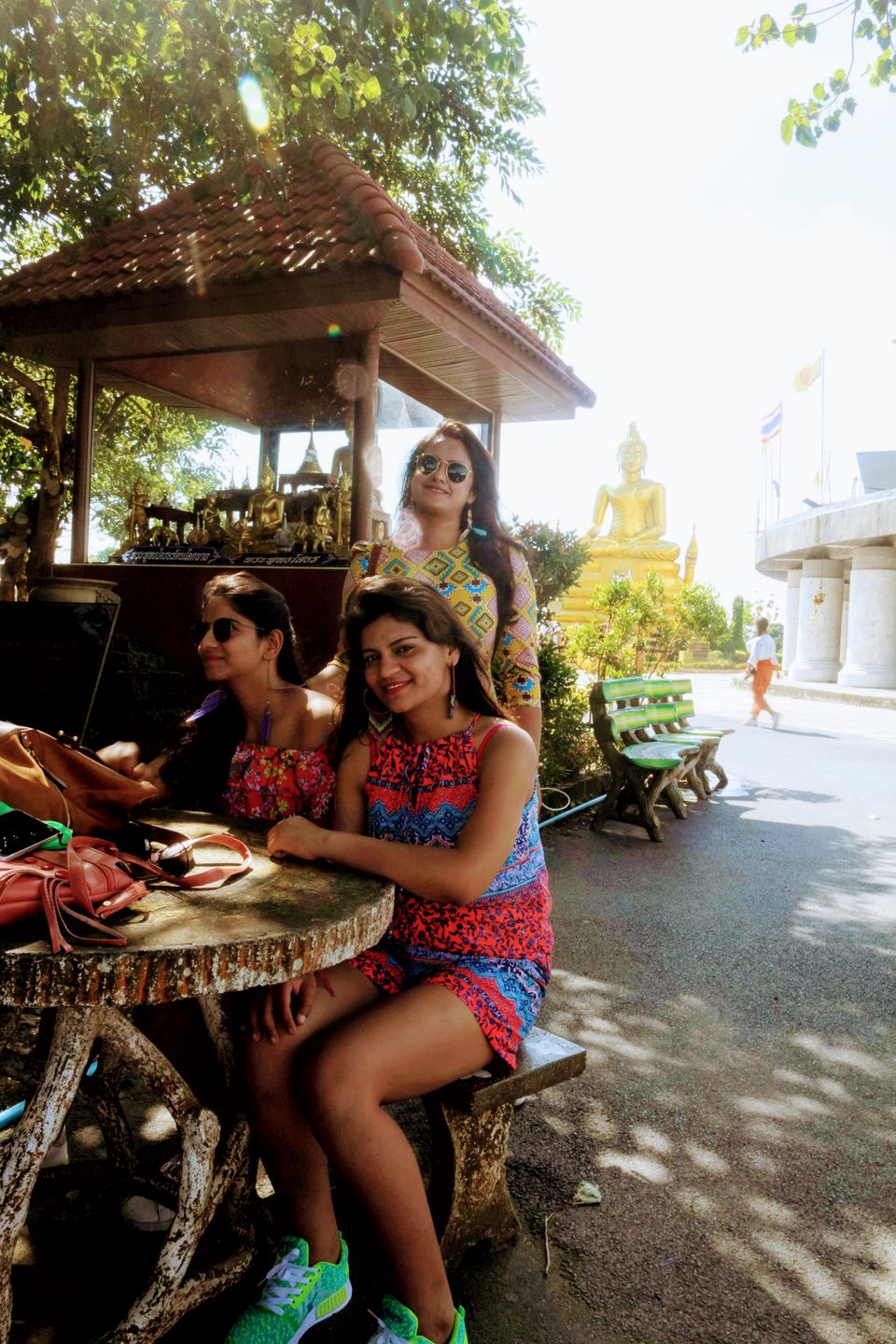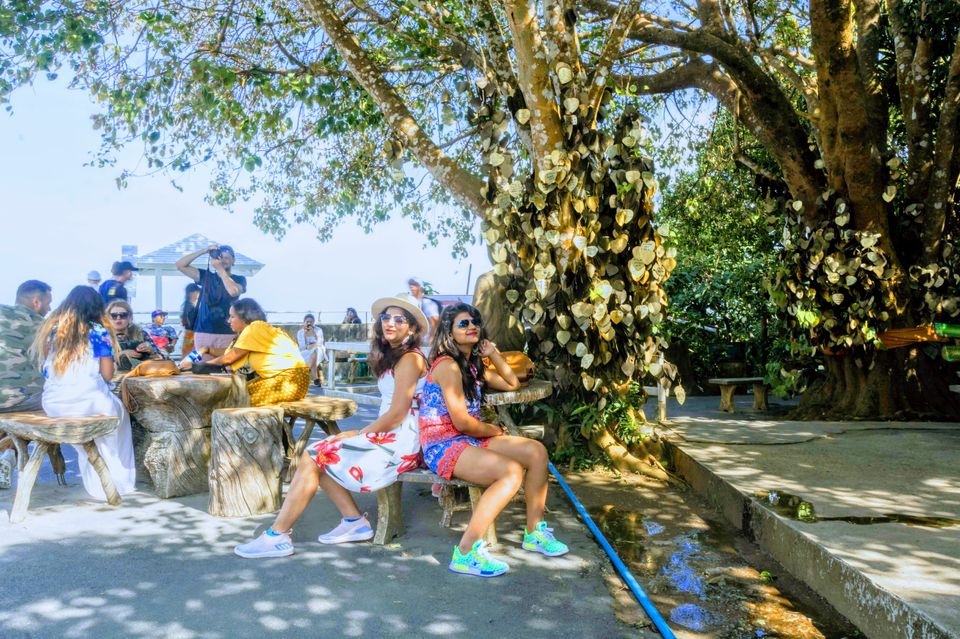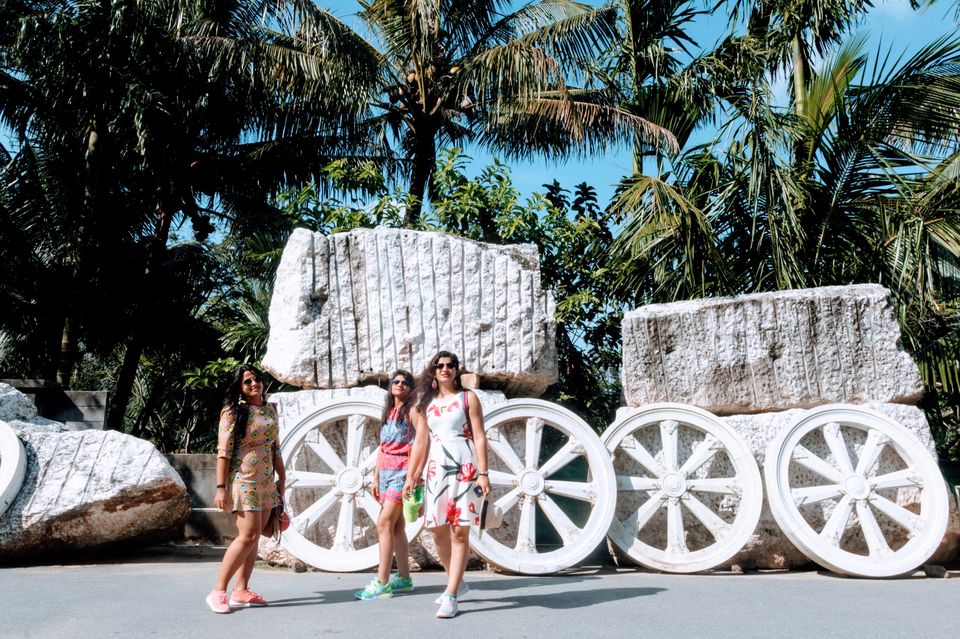 don't ask the feeling of being here ,Serenity was at its zenith.
Day 2 was really hectic and we went to Patong market we kept strolling eating and shopping good food .It is good place to buy dresses and jewellery for so cheap.We bought so many souvenirs and gifts for friends and family.We had dinner tonight in an italian restaurant just in front of the hotel.These guys prepare amazing pizza.
Next day is Phi Phi tour and we all were very excited .we had to be ready by 8 a taxi was planned for us and we were very well picked by them.We were asked to carry own swim suits and changing garments, the drive was already very beautiful.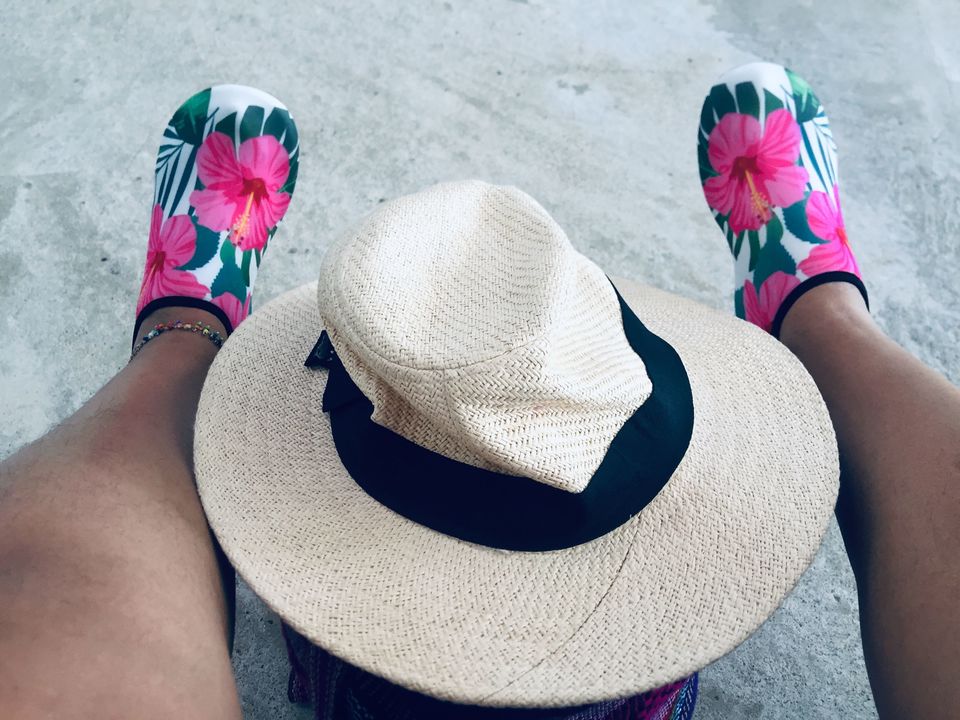 This time a smart lady will be giving you so many do's and dont and demonstrate a map run through,It is important you pay some attention here.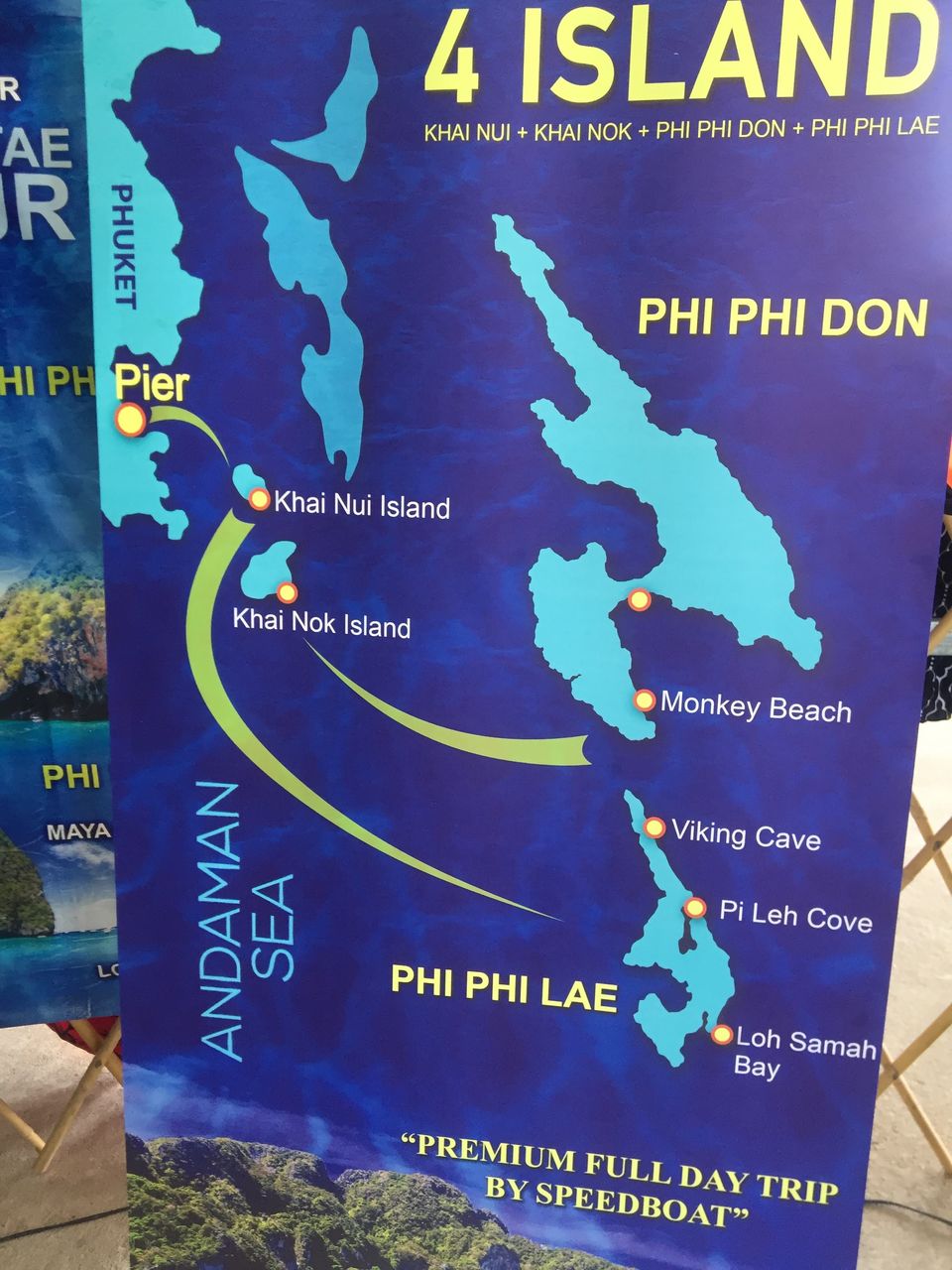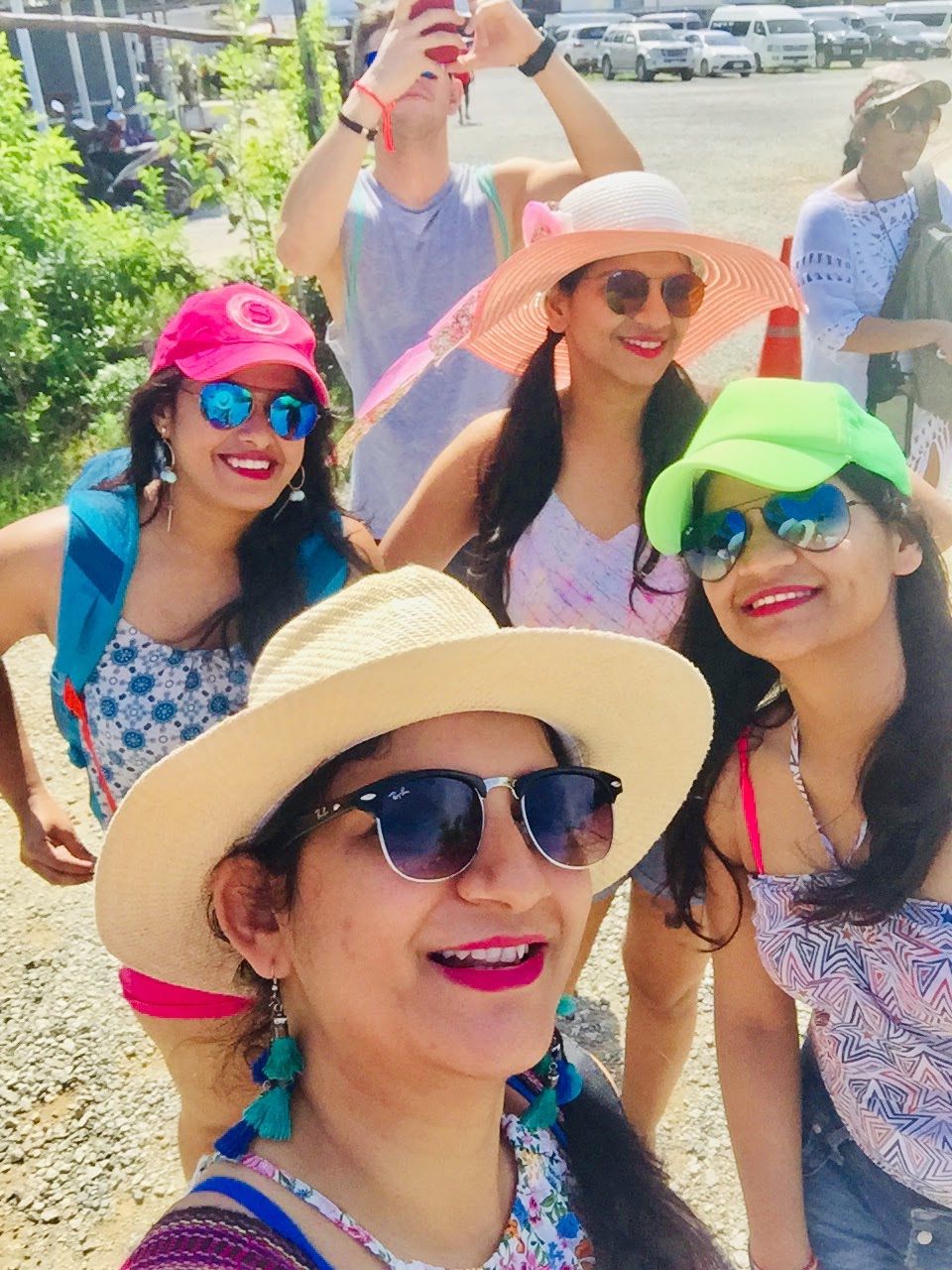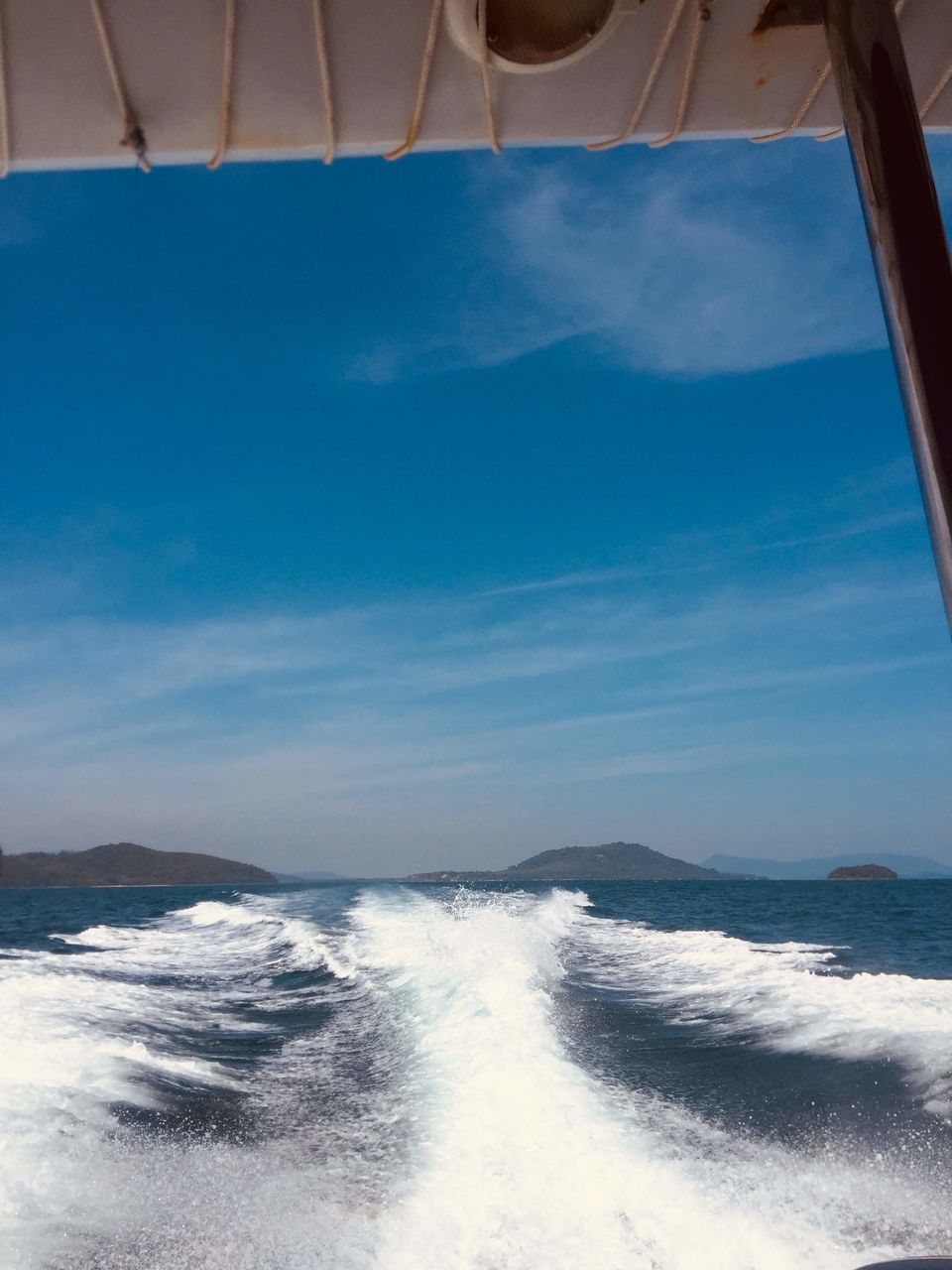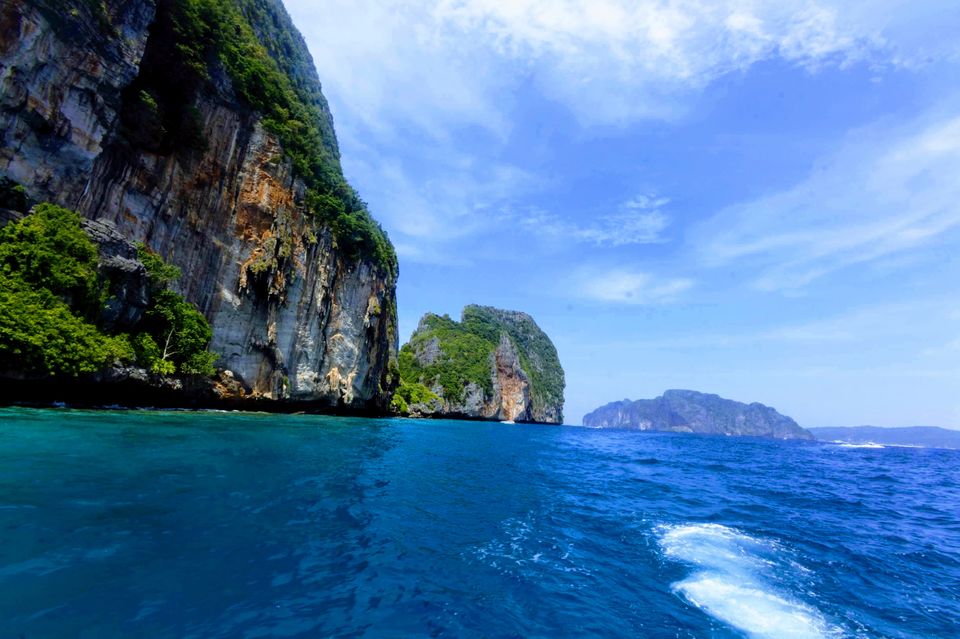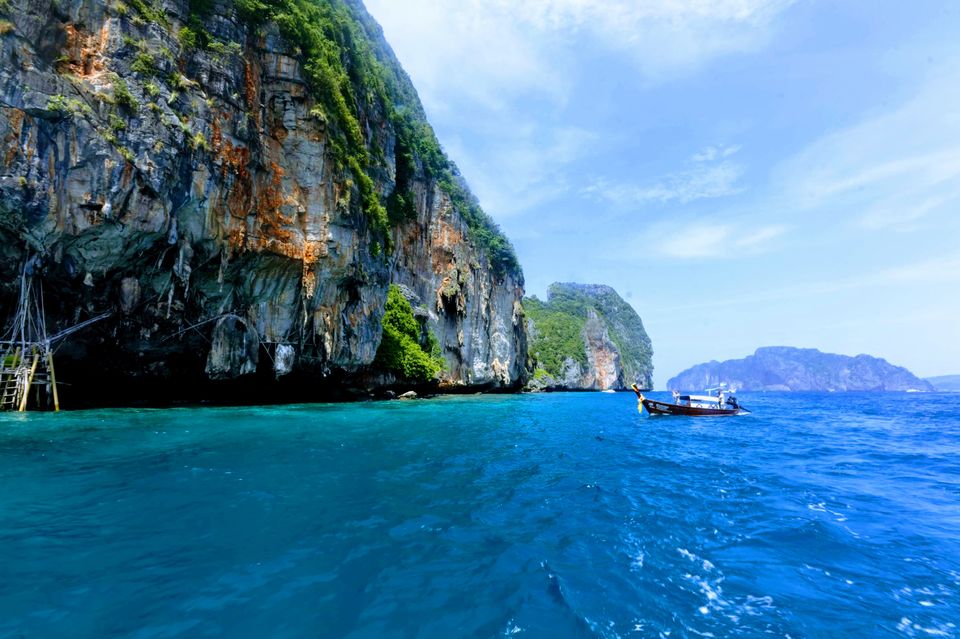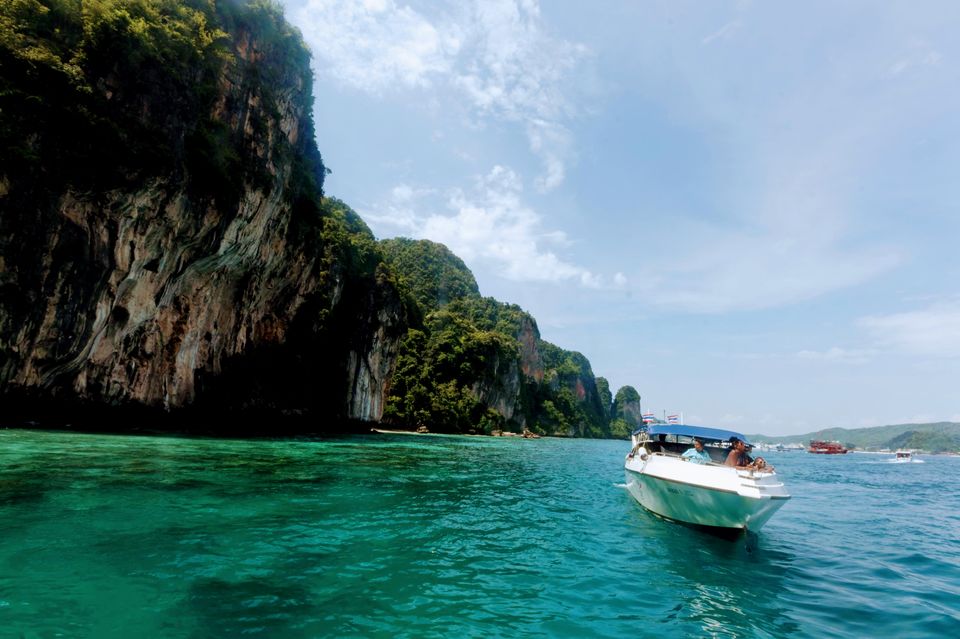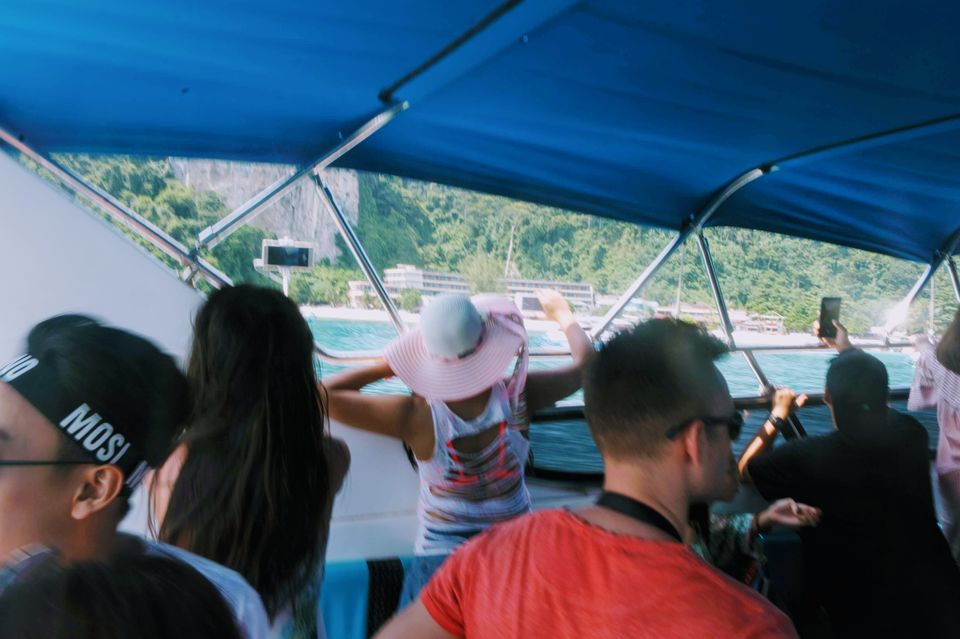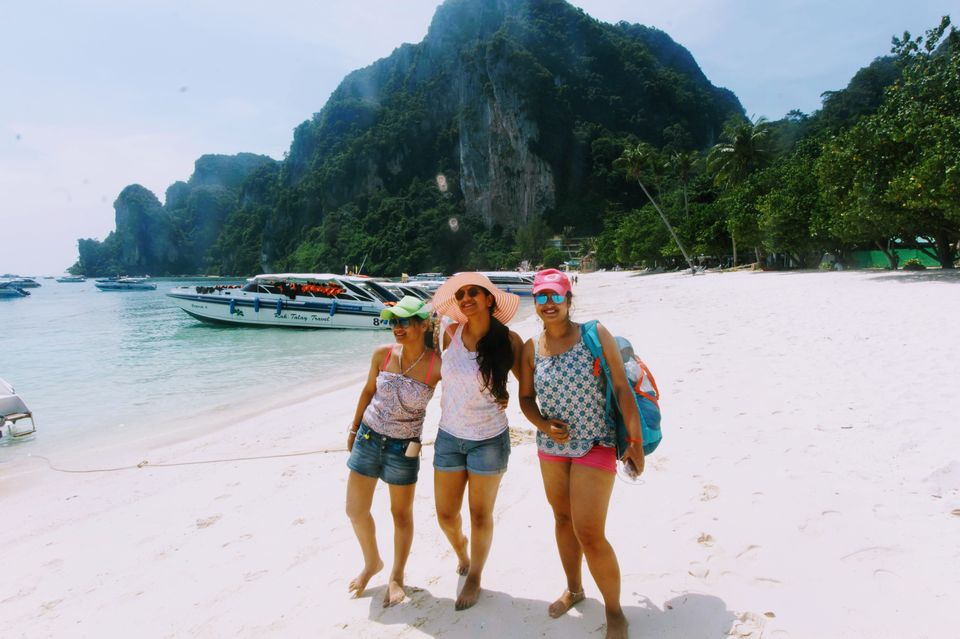 She was super excited for us to ,Let's do scuba diving we never ever did any thing like that.We don't know swimming at all.it was thrilling to even think about it here.we all were crazy heads and we choose to kill the fear and do it anyways.it was 6180 bath for four people.Yes it was cheap with all the equipment and 1 hour of trainer who are very very patient.I am grateful even today for my trainer who never gave up on me and made sure i go under waters and do it.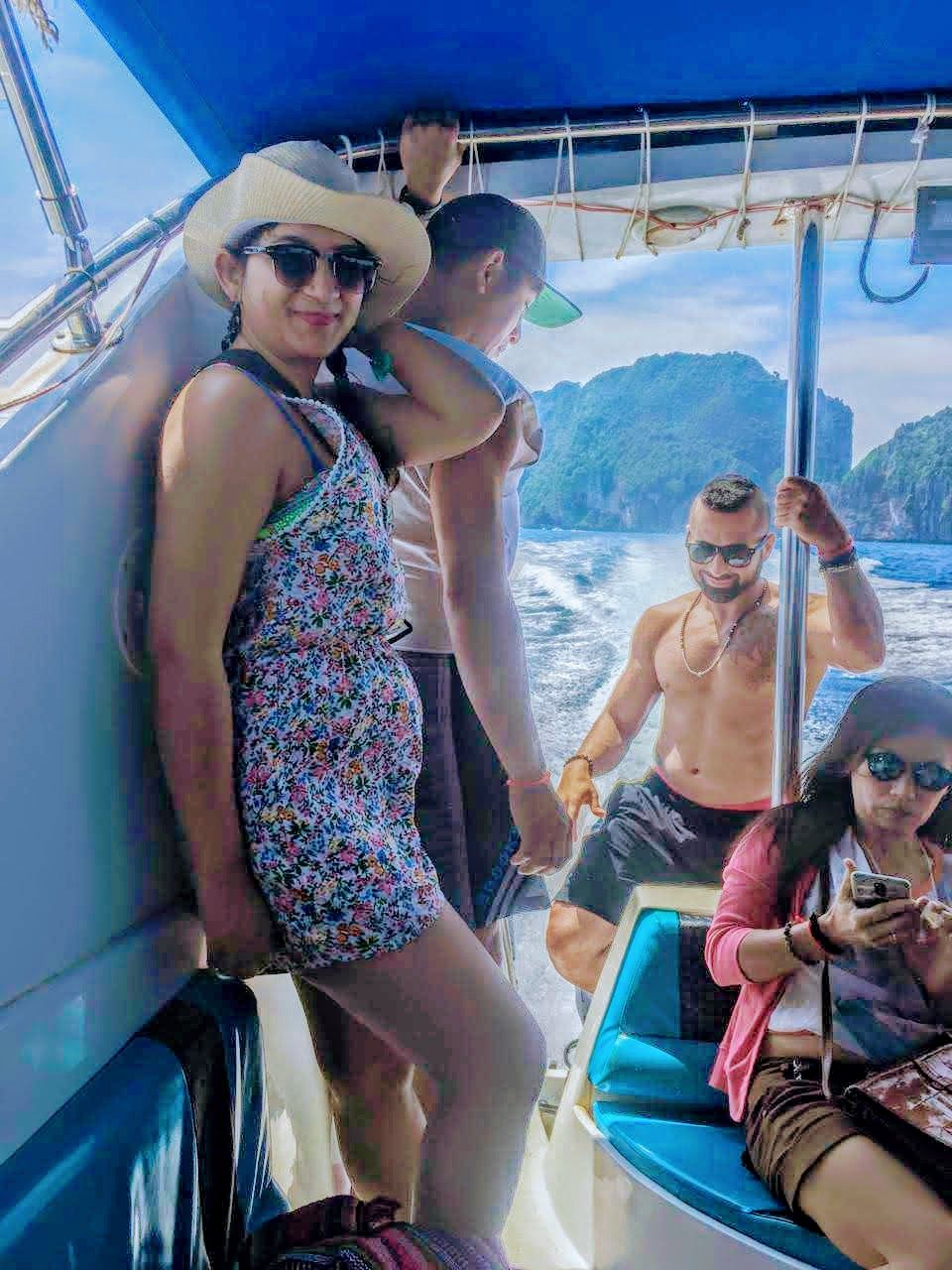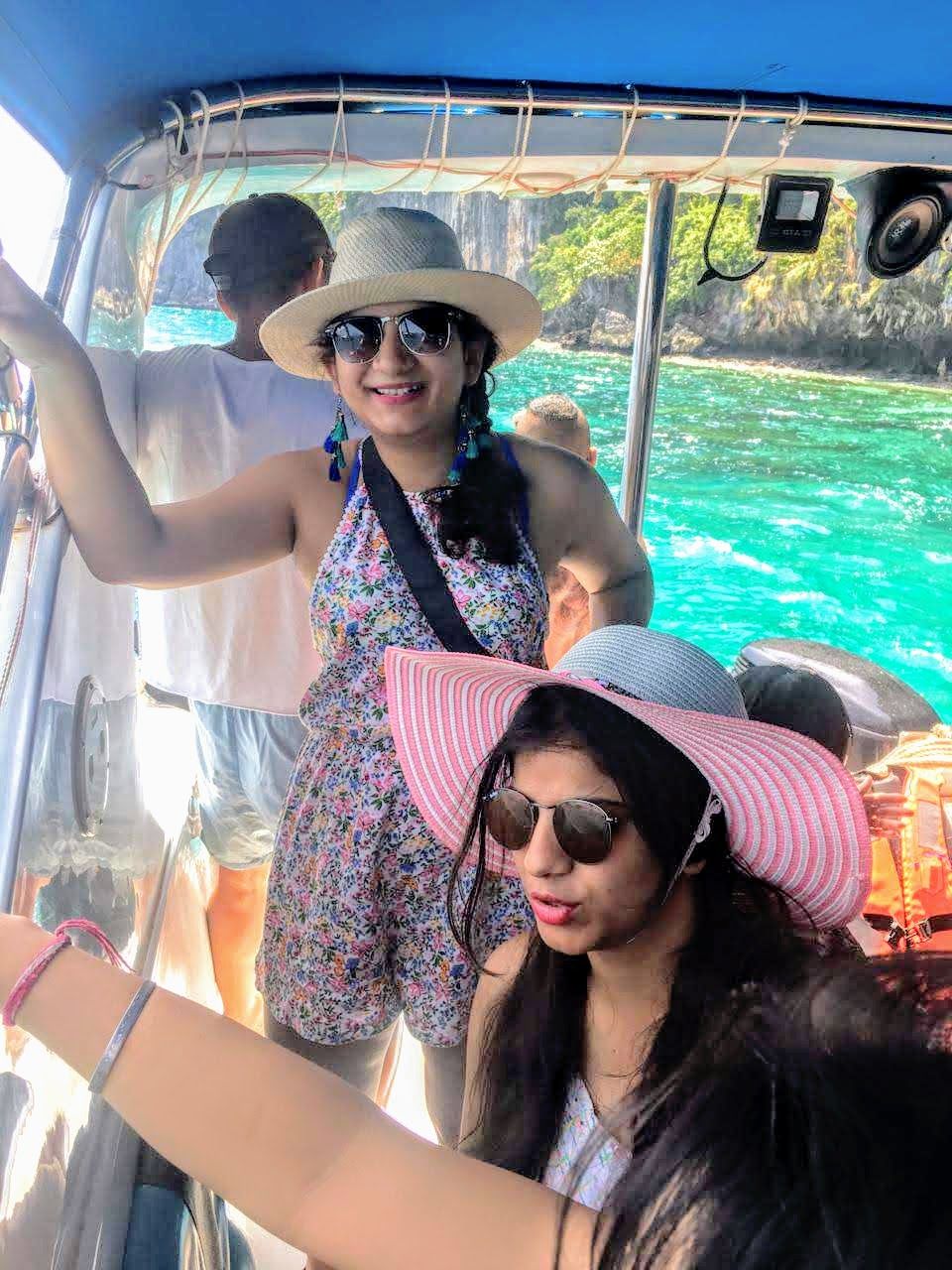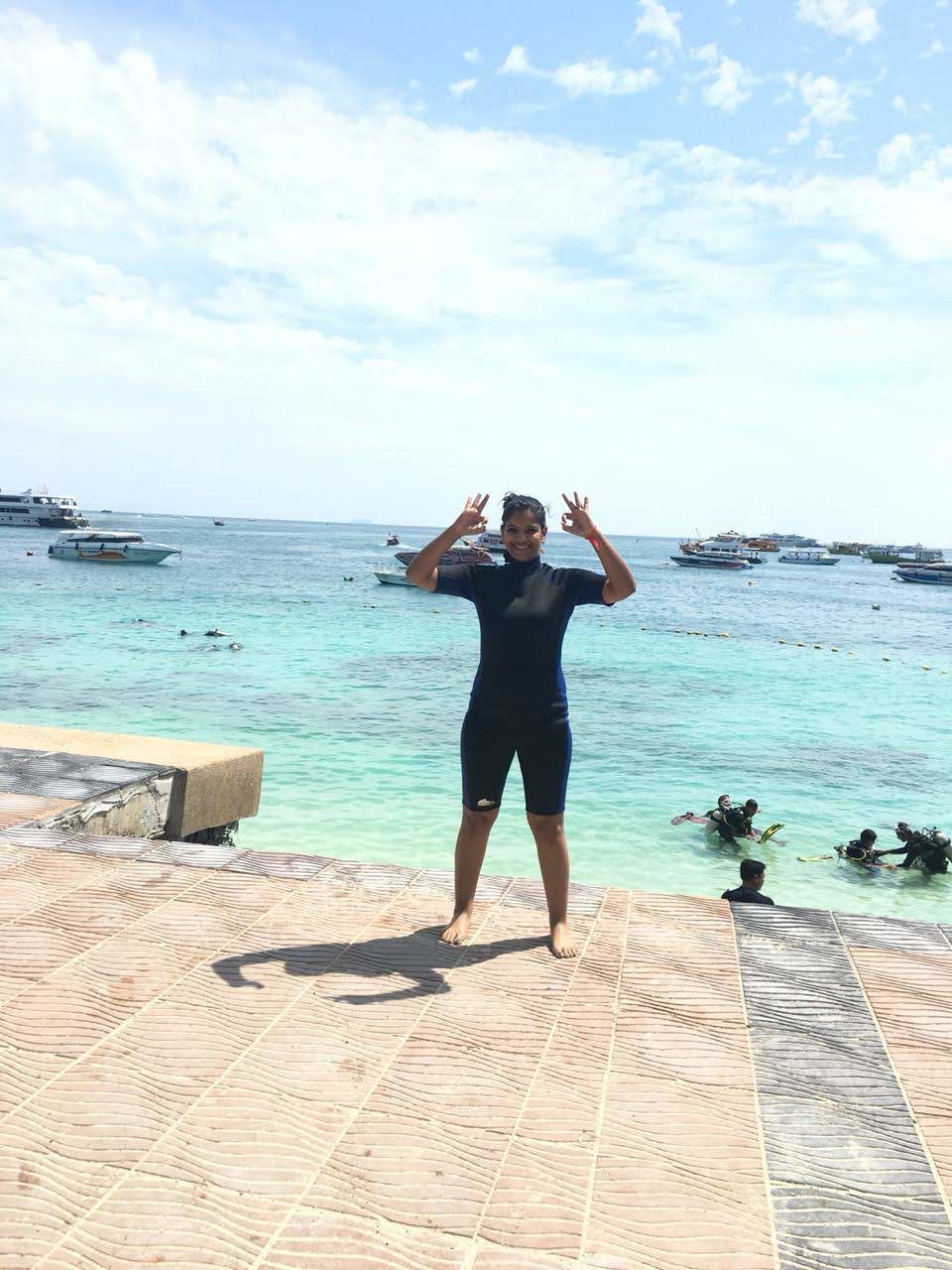 After this you will be taken to Phi Phi le fro snorkelling, it was most beautiful island.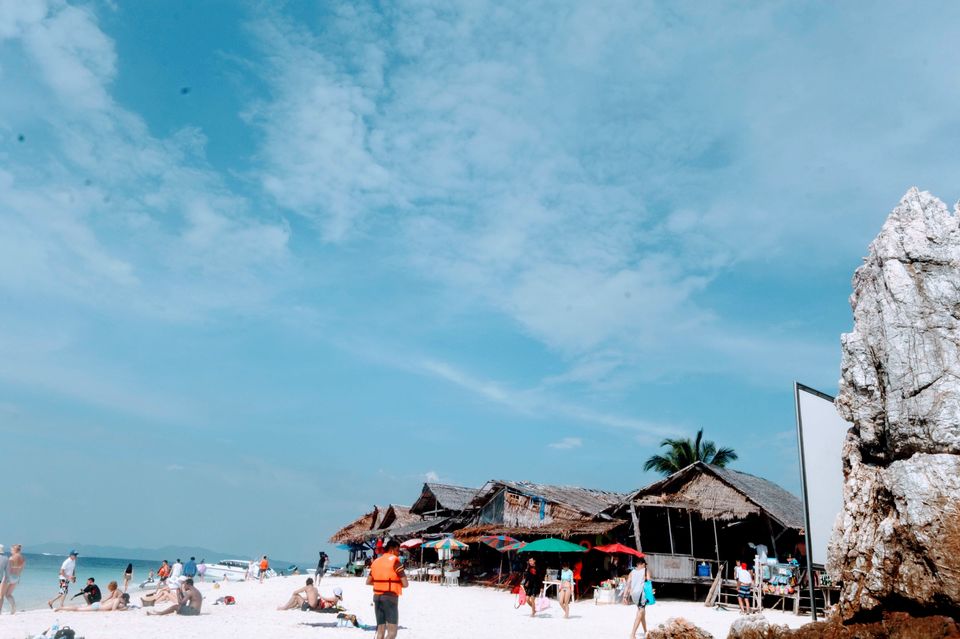 Wind in my hair ,sea green in my eyes heading to see the the south east Asia emerald see kho phi phi.what we learnt about Thailand dont forget to relax not in a beach sort of way, in an overall sort of way.A few Thai phrases with broken accent can go long way.keep an open mind .keep saying I am capable ,i was having anxiety before the trip started rushing through videos websites and reading books.In thailand it will all workout.At the end of the trip I kept hoping I miss my flight back home????
I said our scuba diving trainer twice I can't do it and I went flawlessly deep down under the ocean to see the beautiful Coral ,fishes and sea urchins ☺️ .i never thought i ll snorkel for hours and hours ,it was never part of the plan ,it was better than what was planned.
i will cherish this trip all my life ,it so personal to me for so many reasons it kicked me to learn swimming.I am a person of details so if i am killing with details excuse my writing.Trust me there is lot i am not writing we enjoyed every minute of the day.That sense of achievement after snorkelling and scuba diving and the eternal feeling still shake me with thrill.
That day we missed lunch and the boat who were supposed to take us back to island and our hotel because we were ding scuba diving.But the pursuit of happiness kept us high.
Today evening we used our hotel beautiful swimming pool to the fullest.Swimming till late 10 and again going to Bangla road.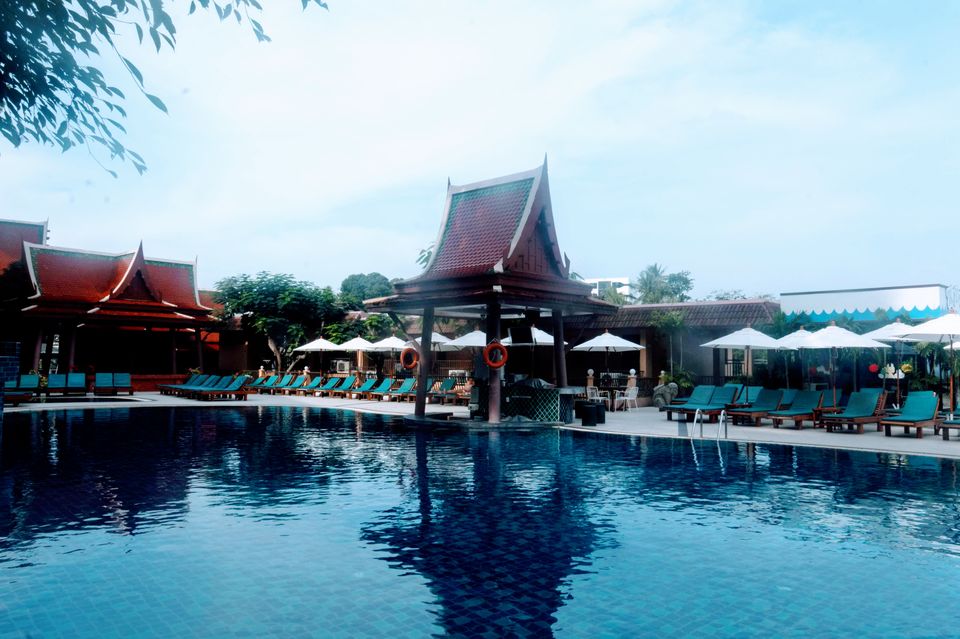 We were supposed to go to James band island but it was raining and we wanted to see Phuket on our own today.Also we should shift hotel today.I love hopping hotels i see thats the best way to strech your time.
lazy breakfast near the kata beach.Beach walking with my lovlies.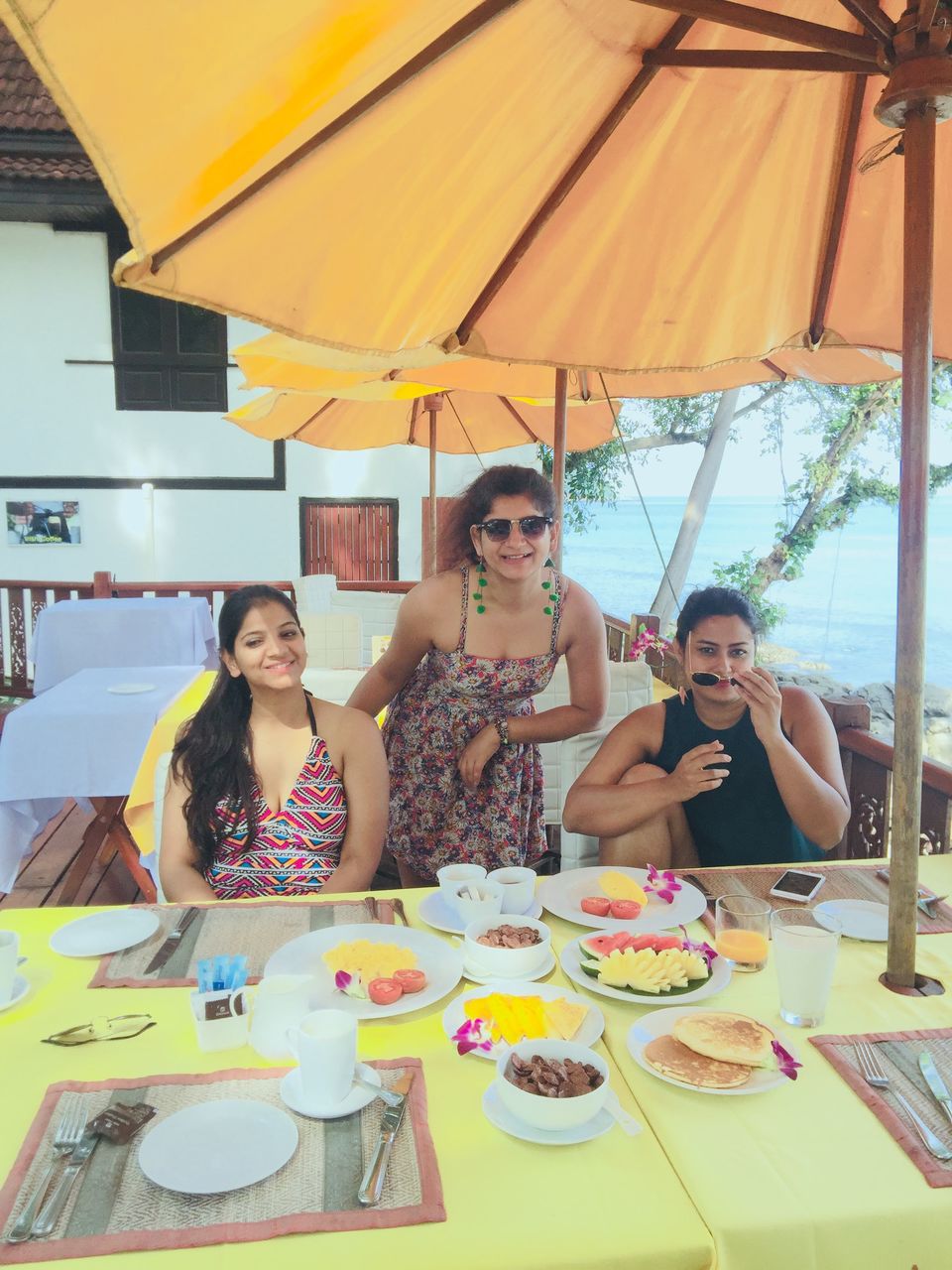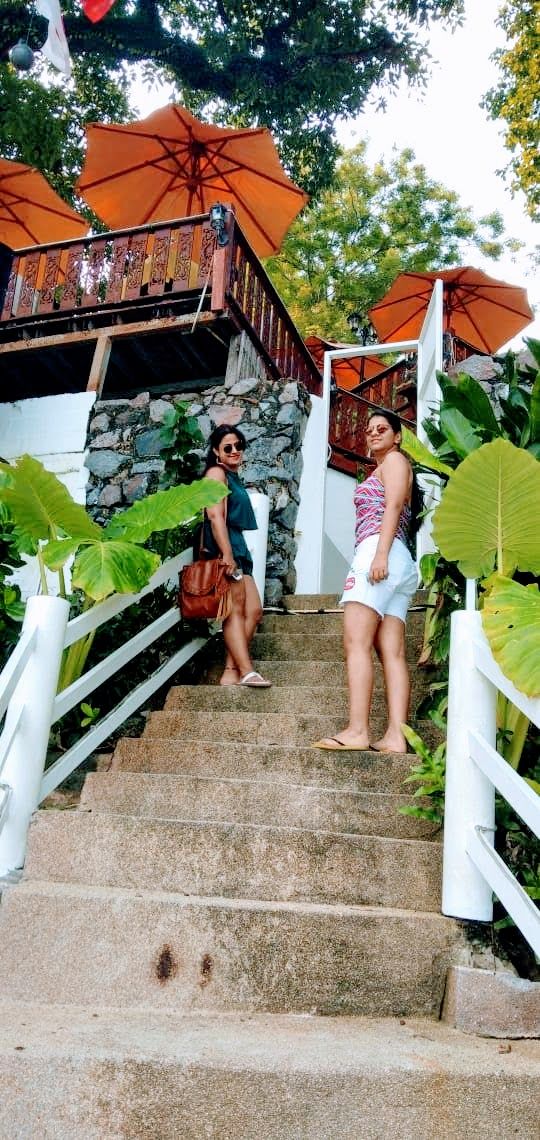 Checkout next destination is Patong resort the grand hotel.
We utilised every penny we paid here.this place is quite luxurious.It is so beautiful and just across the street we have patomg beach .today we were in water whole day sometimes in swimming pool sometime on the beach keeping hydrated by wonderful service of hotel staff.O my god,it was phenomenol.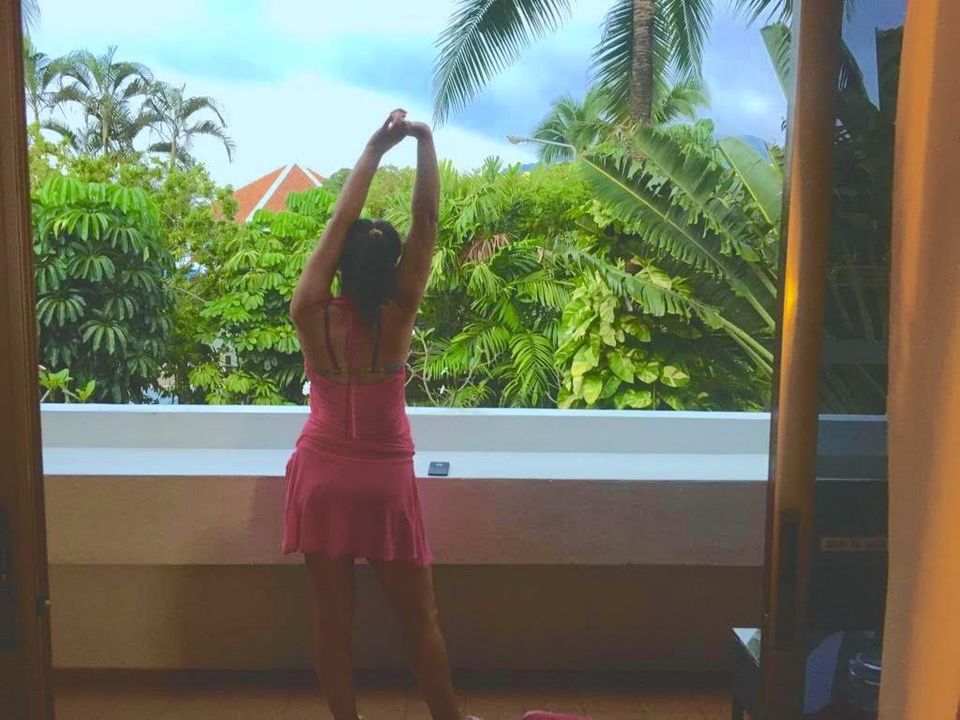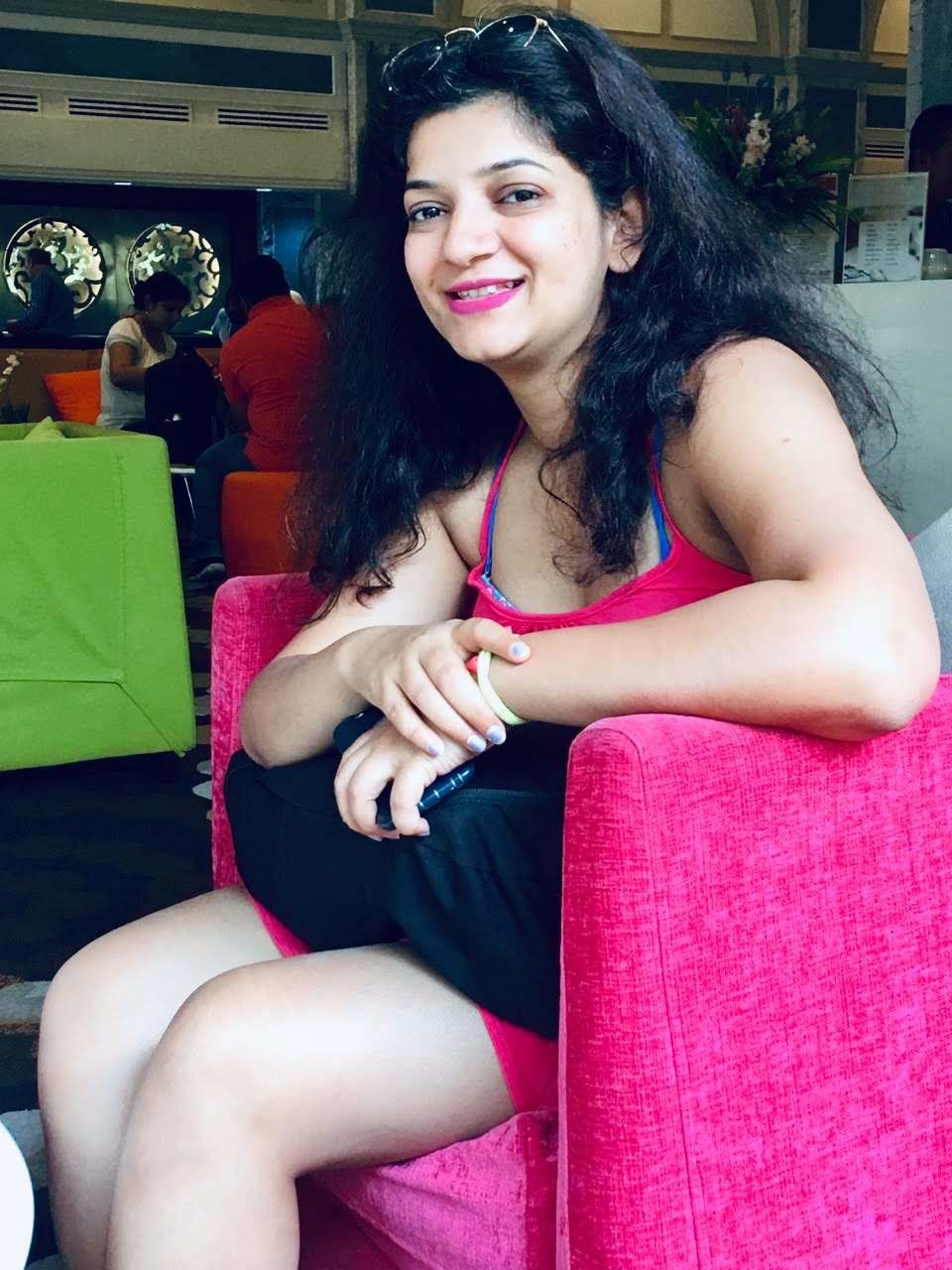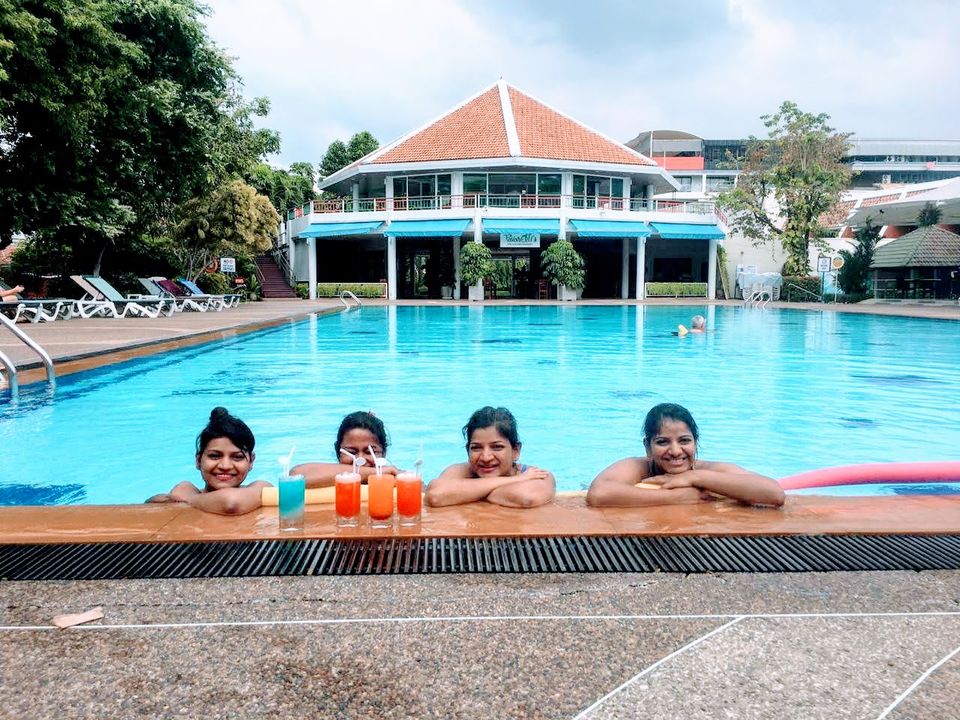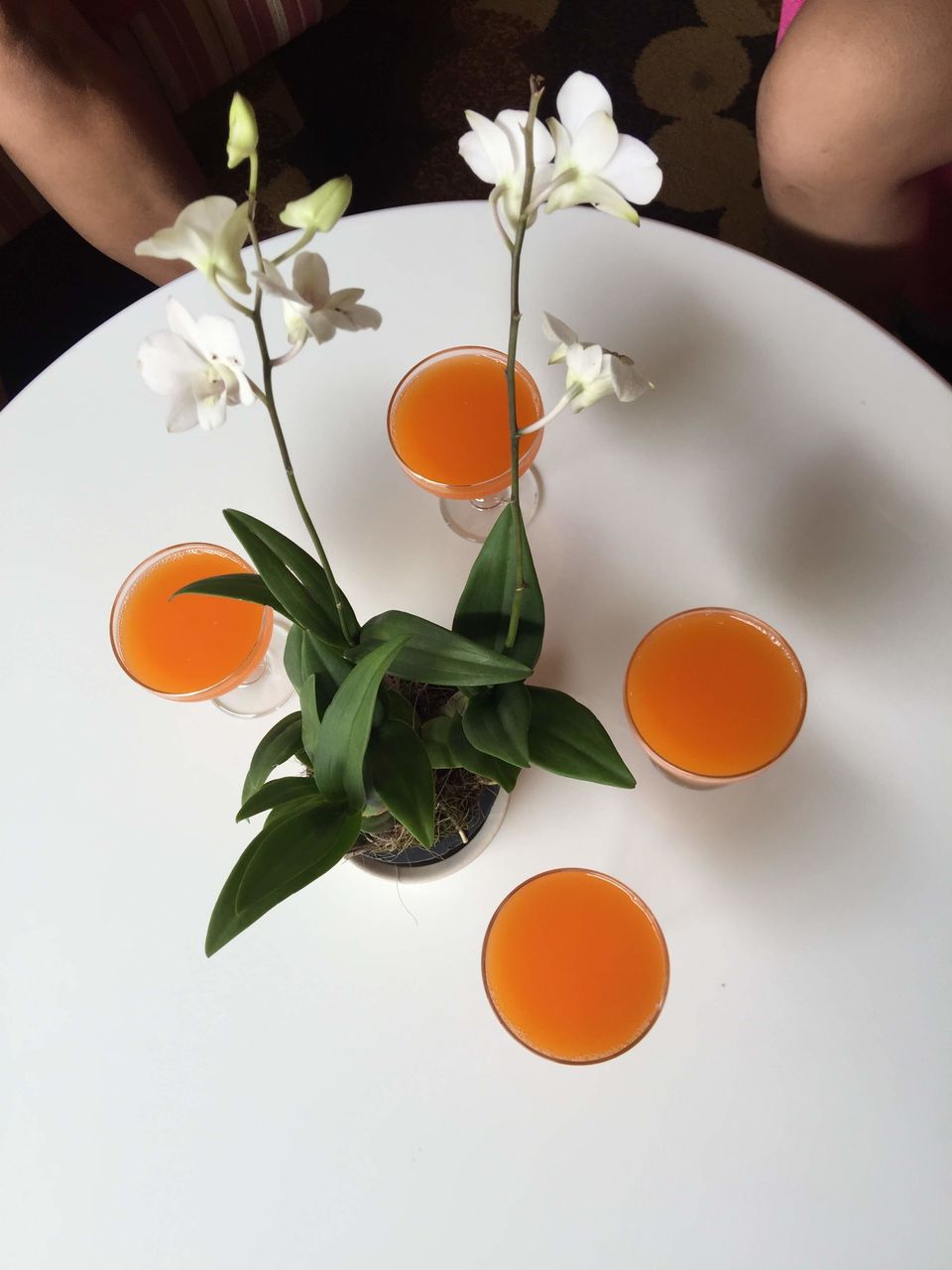 In the evening get ready for Patong street shopping and of course Patong mall .It is very big and beautiful.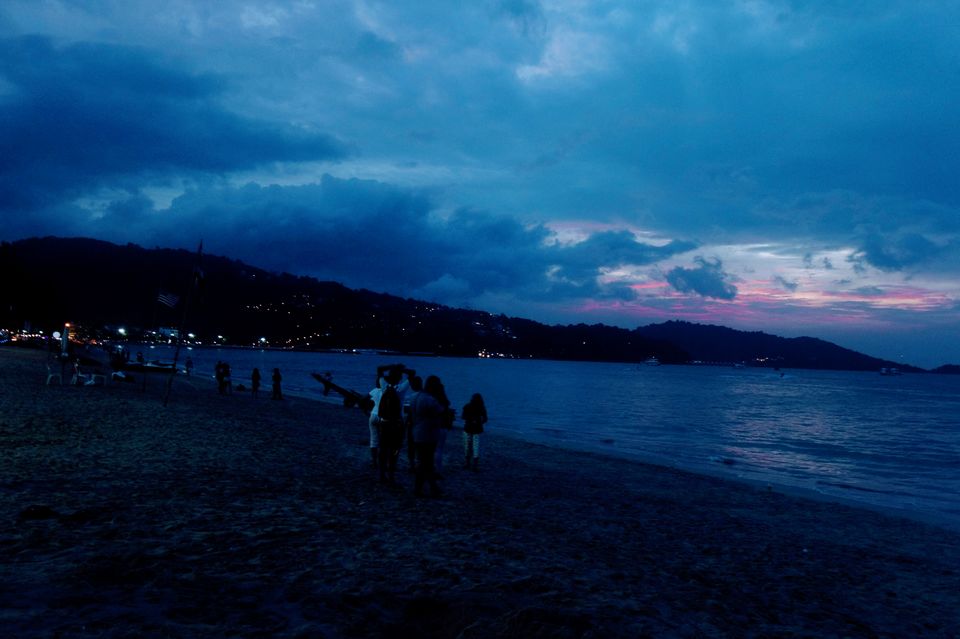 i bought this beautiful gift for my friends and family,It will definitely make you friends and family happy.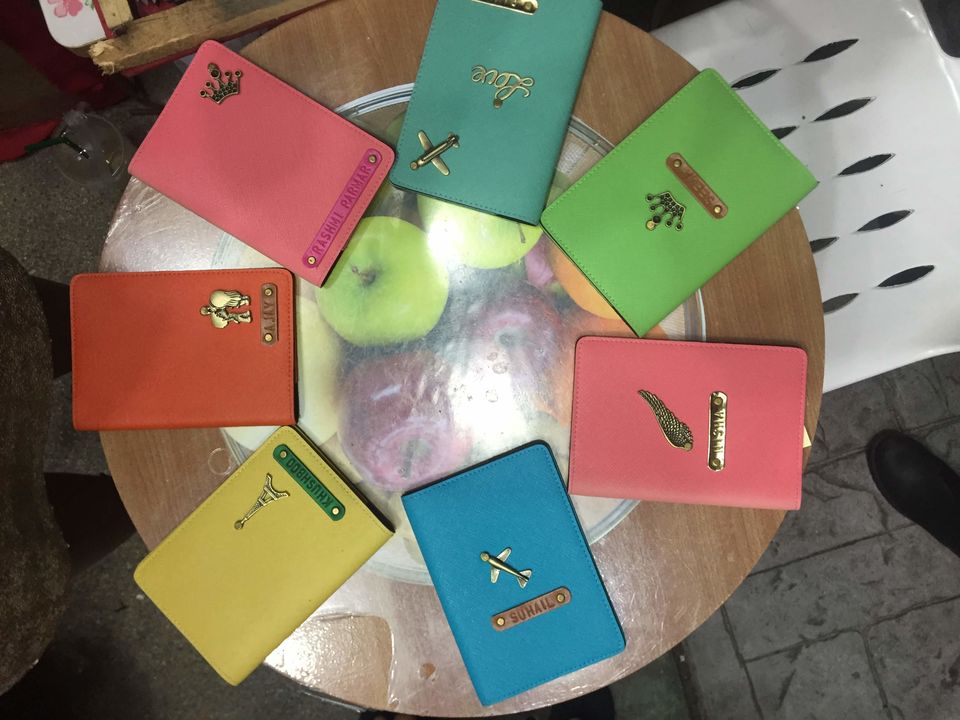 This was our last night here ,we thought to go to some special places this night and close this trip on a beautiful note.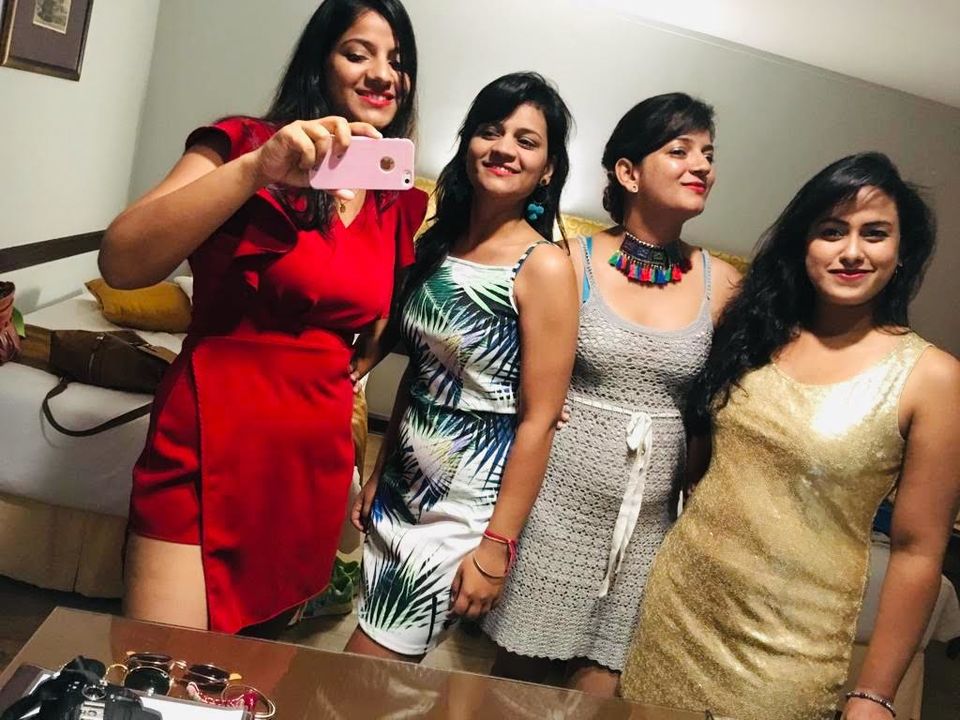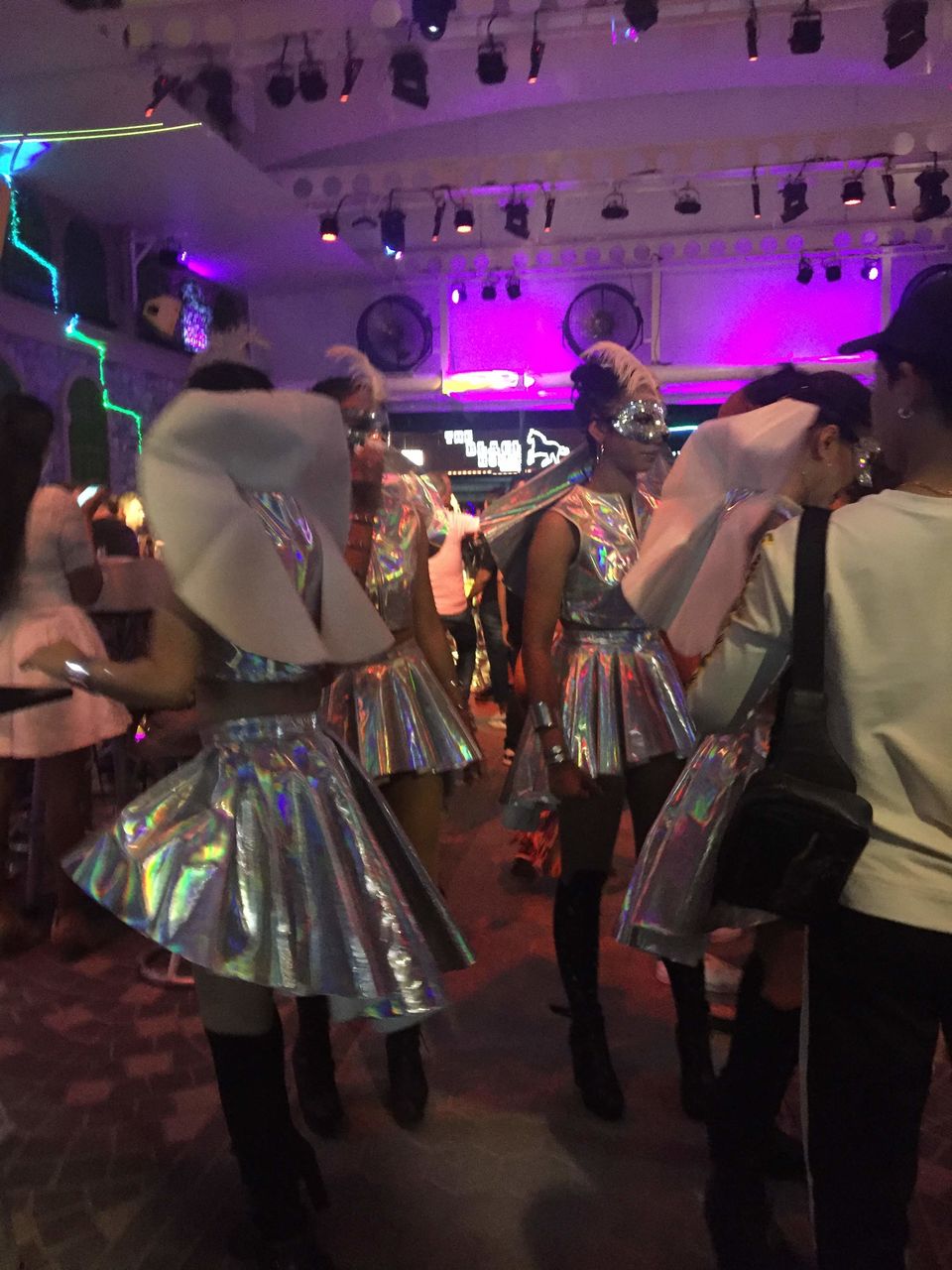 If you want to go to any club and you are a bunch of girls like us ,Do visit this place ,it is beautiful acrobatic place and less of a strip club.Seeing the girls dancing so beautifully you will not have a tinch of regret why you are here or a little vulgarity that oh my god i cannot take it.Its dance which requires lot of strength and there are so many she mans also.You go girl !!!
To all the boyfriend and husbands
"Actually, the best gift you could have given her was a lifetime of adventures."