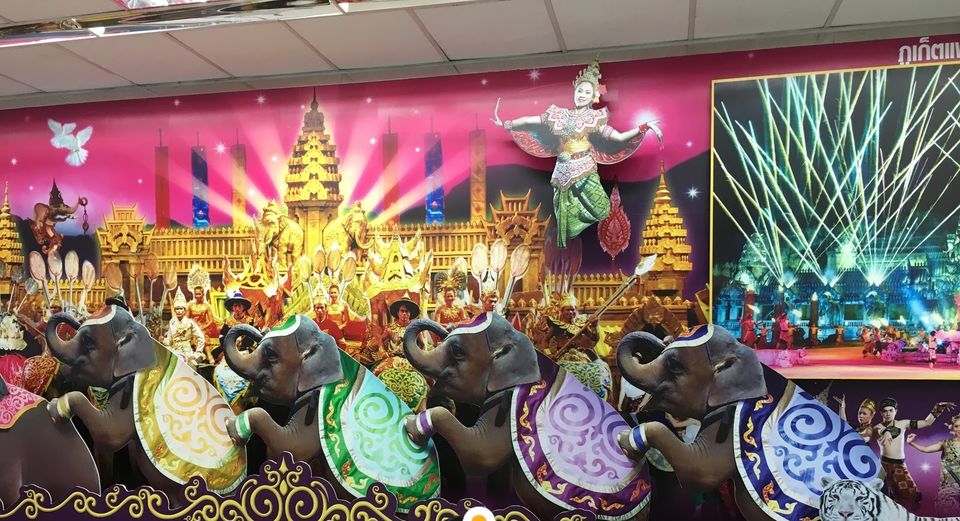 We planned a bit impromptu trip to Thailand on short notice, primarily because it has Visa on Arrival for Indians, and below is itinerary and review of the trip.
First, as introductions, we are family of 4 - 2 adults + 2 kids. One of the kids was less than 2 year old at time of trip. We got about 25,000 THB as cash before we left through bookmyforex.com. Exchange rate at that time was roughly 2 INR = 1 THB.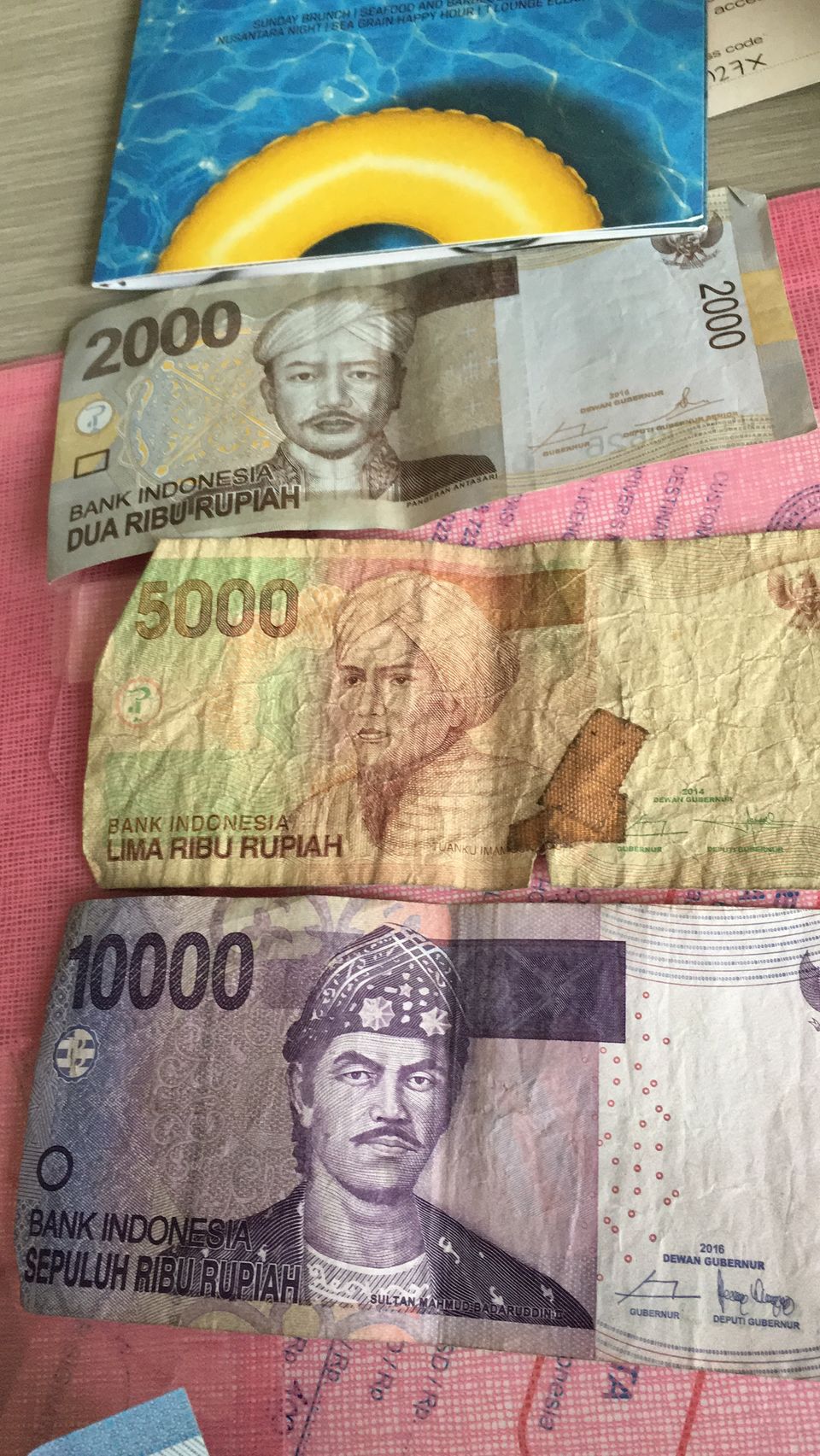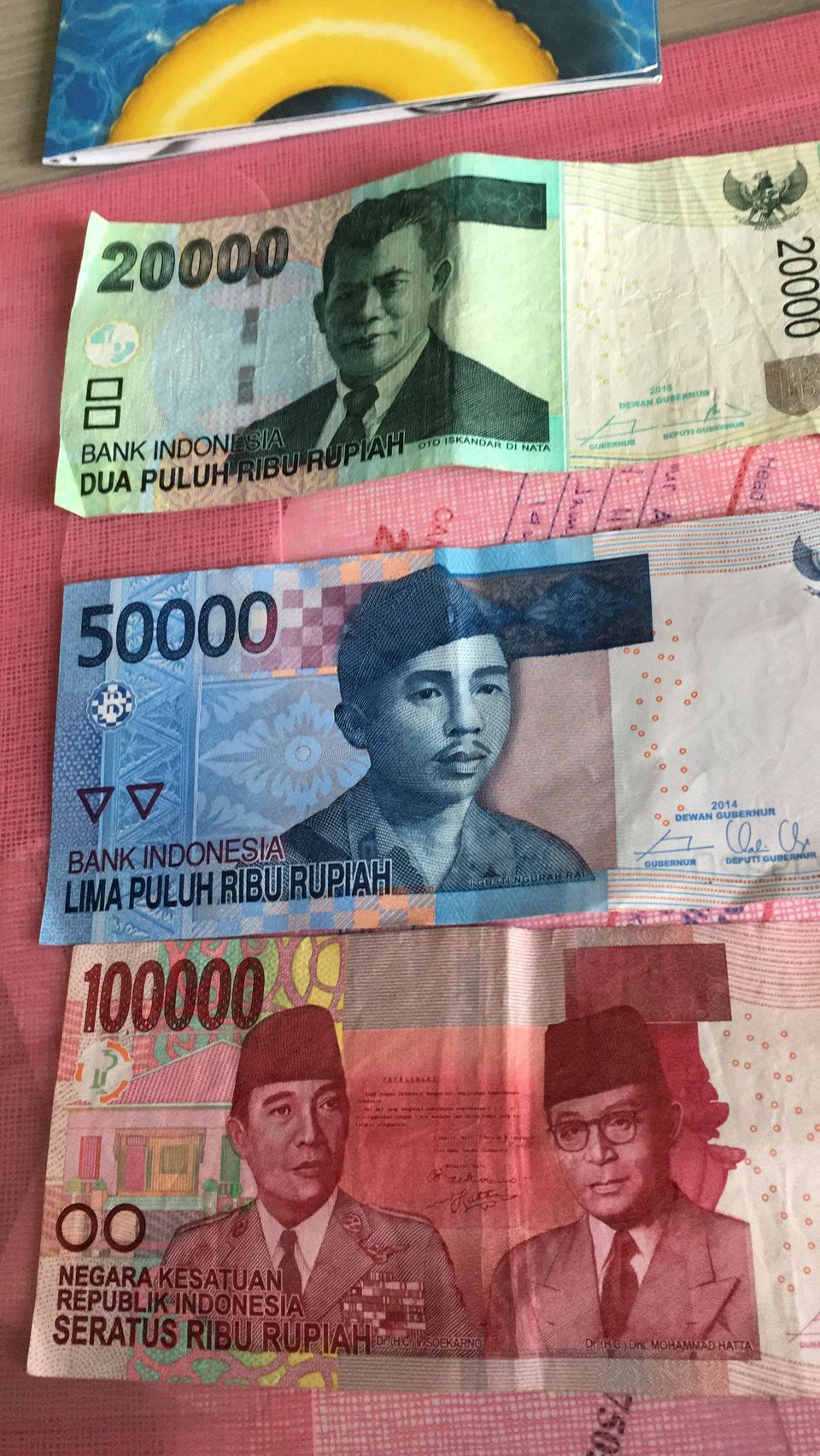 Off to Thailand
We started from Bangalore on 1st of July 2016 and took an overnight bus to Chennai. We had a friend to meet on Saturday and spent a day there and later taking an overnight SpiceJet flight to Bangkok Suvarnabhoomi Airport ("BKK") arriving at 3am.
Airport was pretty crowded even at this hour, and we followed signage and crowd for Visa.
Visa on Arrival
Documents required:
Passport, Passport Size Photo, 1000 THB Cash Fee, Return Ticket, Hotel Details
Process:
1. Fill application form, arrival card, and departure card
2. Get behind verification counter, and official will verify if it all looks good
3. Submit documents and passport post verification, and wait for your name to be called out
4. Collect passport back in 15-30 minutes
5. Get in line for immigration (picture taken) and exit
Observations:
Whole process is pretty ad-hoc and crowded. Just like India, there are no proper signs on verification and submission and you just have to follow the crowd. Neither is there is any line to verify or submit. Forms are available on counters nearby (reminded me of train reservations in India before IRCTC days) and pen may or may not be available. You need to be able to push your way through crowd. Whole deplaning and Visa process took about 3 hours.
First Phuket
We had a connecting flight to Phuket (HKT), from smaller airport in Bangkok (Don Mueang, "DMK") with margin of about 5hr 50min but because of Visa and taxi issues we just barely made it. There are public transport options too but because of time we chose private taxi. Coming outside airport on left there is glass waiting area where we get token for a pre-paid private taxi and one taxi assigned. Taxi from BKK to DMK took about 1 hr at early morning speeds and costed us THB 550.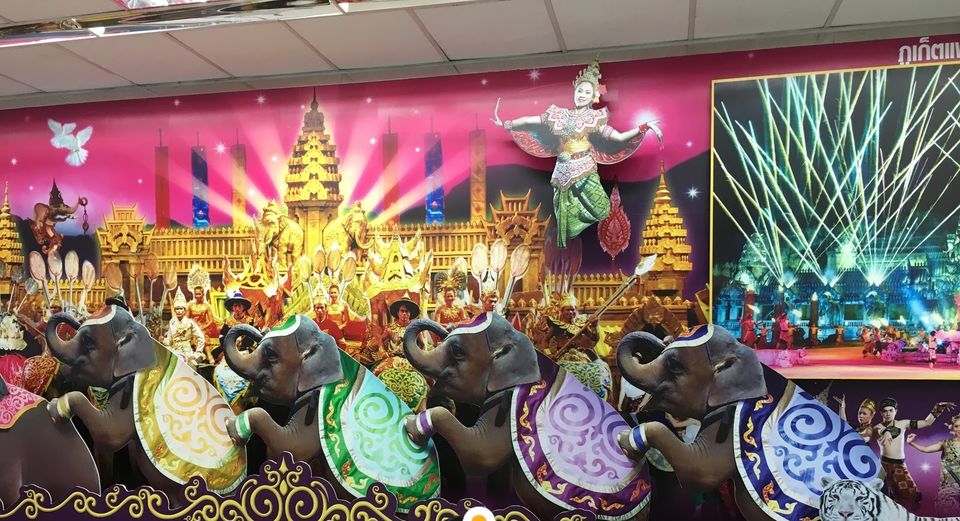 We had already booked our hotel at Kata Bai D for 2 nights for THB 1,638. Hotel had a boutique feel and excellent reviews - one of those where travellers write 'thank you' and 'awesome' the walls - but we found room just okay, decent for the price. However, later we realized this location was way too south and we had to travel 1-2 hour each way to cover common tourist spots in Phuket. We also had arranged our pick up from airport to the hotel at THB 1,700. Phuket airport feels like small town Indian airport and you should be able to arrange taxis easily and can bargain too. There are many cruise and island hopping kiosks as well in arrival area but you should refrain from booking as these tend to be bit expensive at the airport.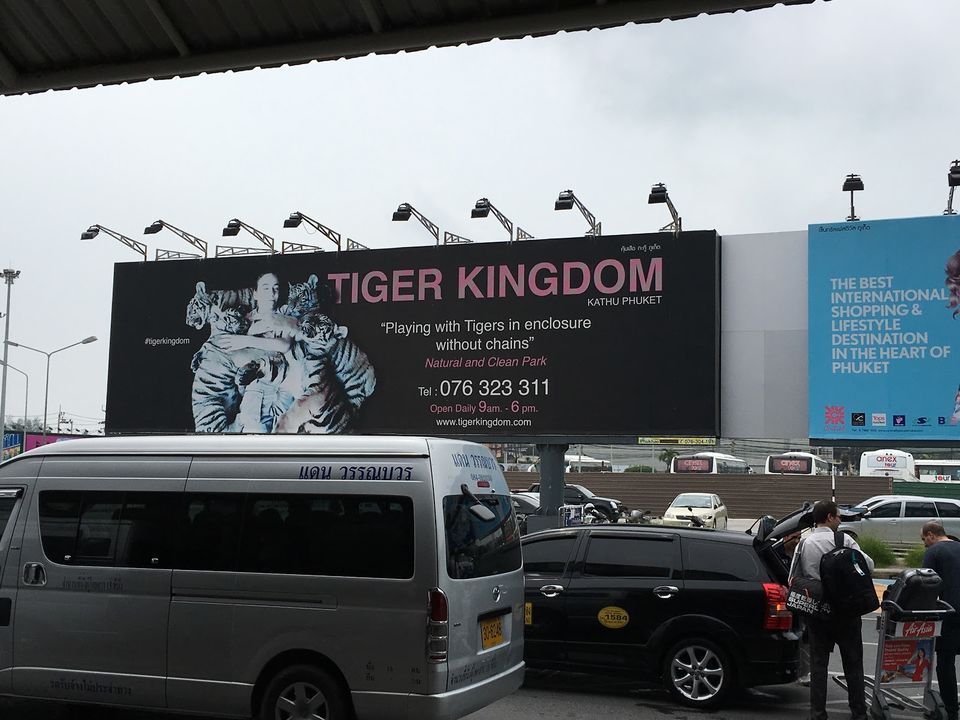 After getting fresh at the hotel, having breakfast, we first rented a non-gear bike for THB 250 per day by asking our hotel owner. No Driving License or helmet required or provided. You need to note down scratches (take pictures) and fuel (full to full). We also picked up local SIM card from nearby convenience store. Roughly cost for 1 week call and sufficient data was 300 THB.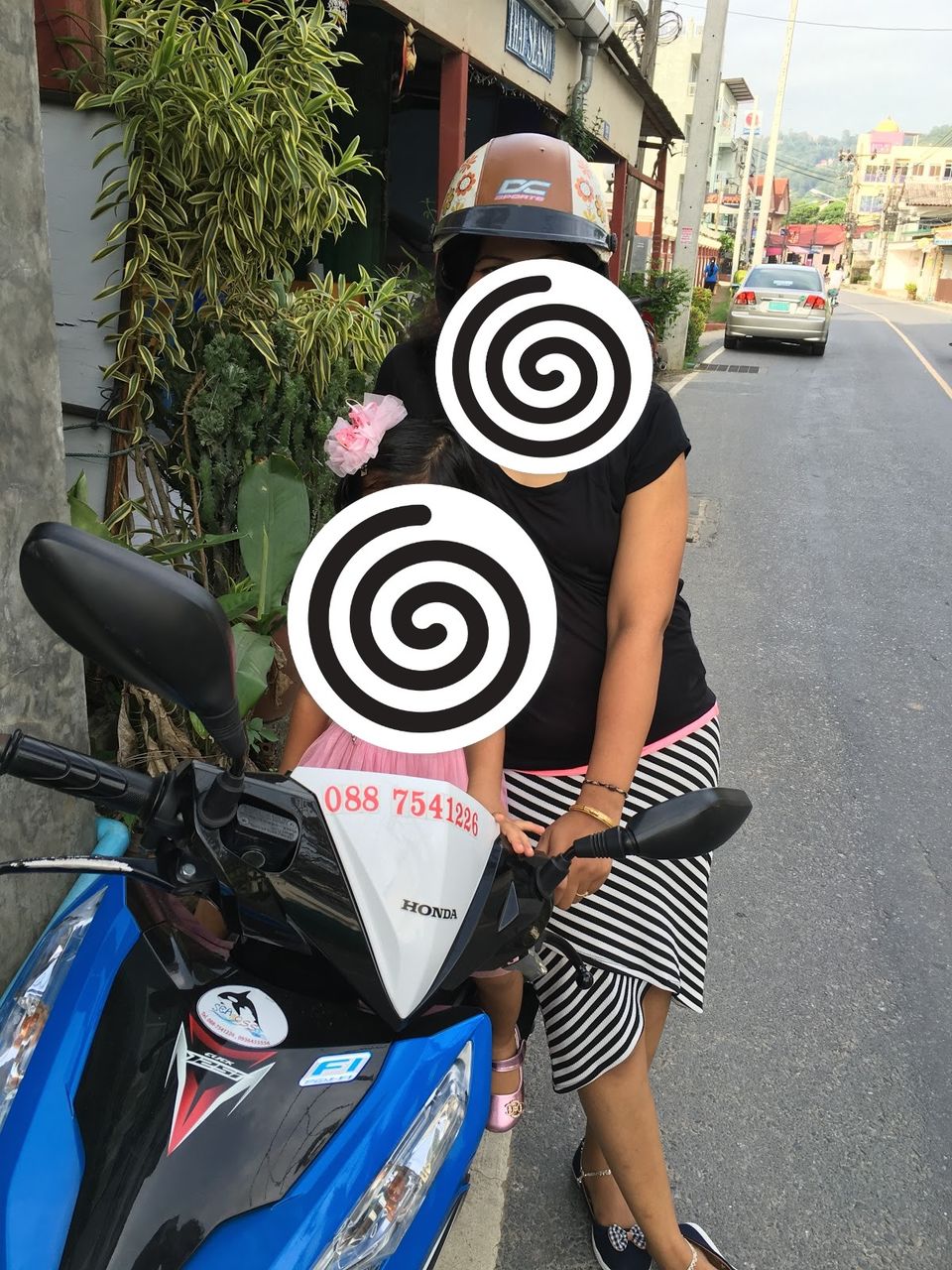 That afternoon we rode to Sunset Point. Drive in Phuket is very much alike Goa, with one lane curvy road amidst trees shadows giving amazing feeling. Riding on bike with two kids in toe was another fun family experience. Sunset Point is small beach with no special view. Mostly locals were hanging out there.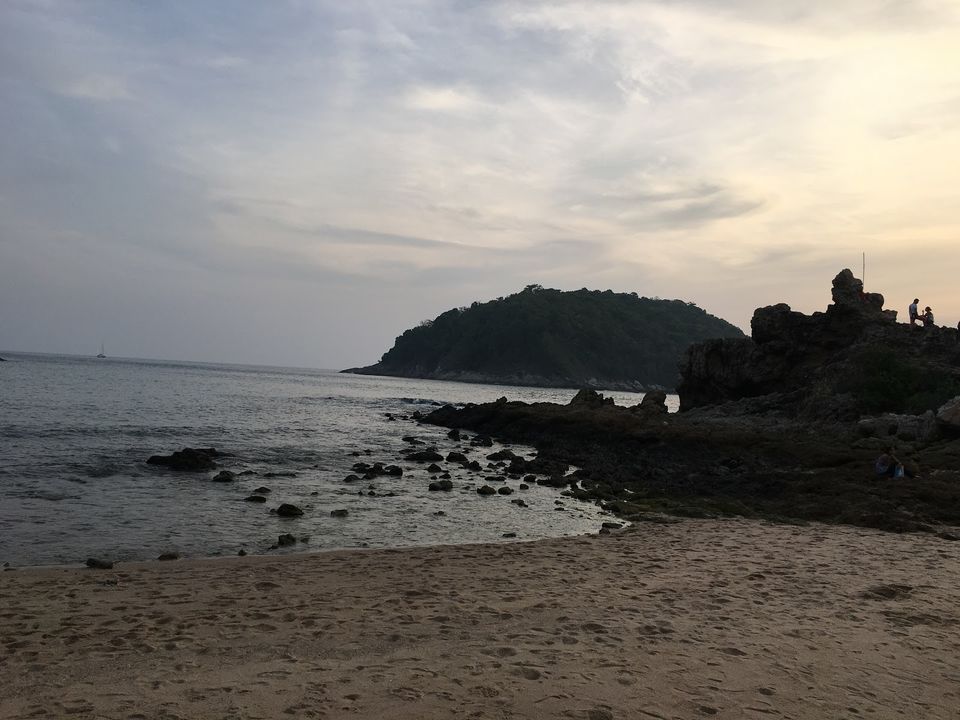 That night we went for Siam Niramit musical dance/drama show at 8pm. It's must see performance. We paid THB 1500 per person on the spot but you could book it online for 1200 one day in advance or through 'klook' app.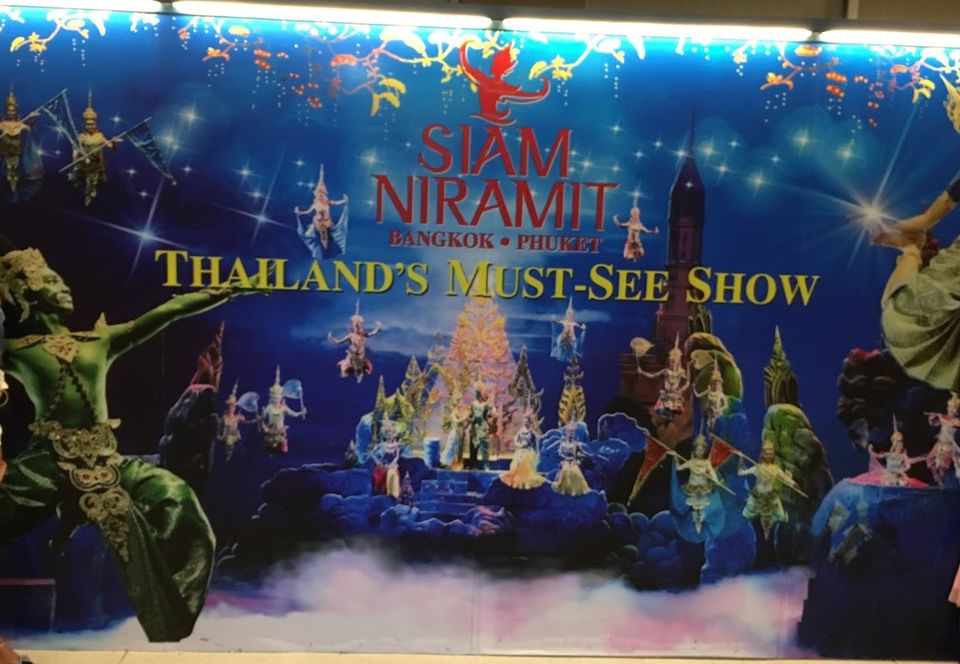 Next day morning we spent at Kata Noi Beach. It's small crescent shape beach with very clean water. Since both Thailand and Andman share the same ocean, water here reminded us of Radhanagar beach in Andman Islands. We spent about half day there just playing around. There are no water sports or restaurants, just some vendors selling coconut water and chips.

Later on we visited Wat Chalong which was a beautiful Buddhist temple worth spending an hour or so.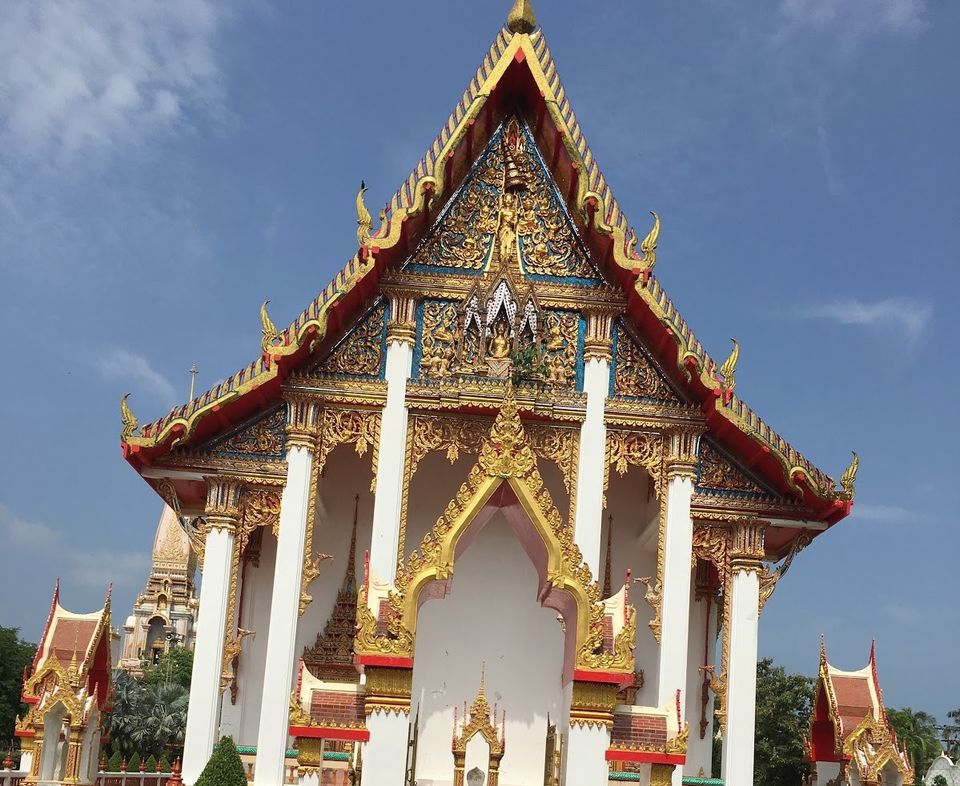 We also spent an hour taking pictures with adult live tigers at Tiger Kingdom (9am-6pm). Prices vary by size of animal and number of animals (THB 900-2500 per person). This was expensive but unusual experience. You get to touch tigers! You get to spend about 10 minute with animal, and their staff will take plenty of pictures. Some folks say that tigers are under drugs but they didn't look like that to us. Not sure if we inadvertently participated in some cruelty to animals. If you are planning to go here, go for medium/large size animal for good pictures, no need to go for combination ticket as you will get bored soon enough. Oh yes, our kids weren't allowed in with the tigers.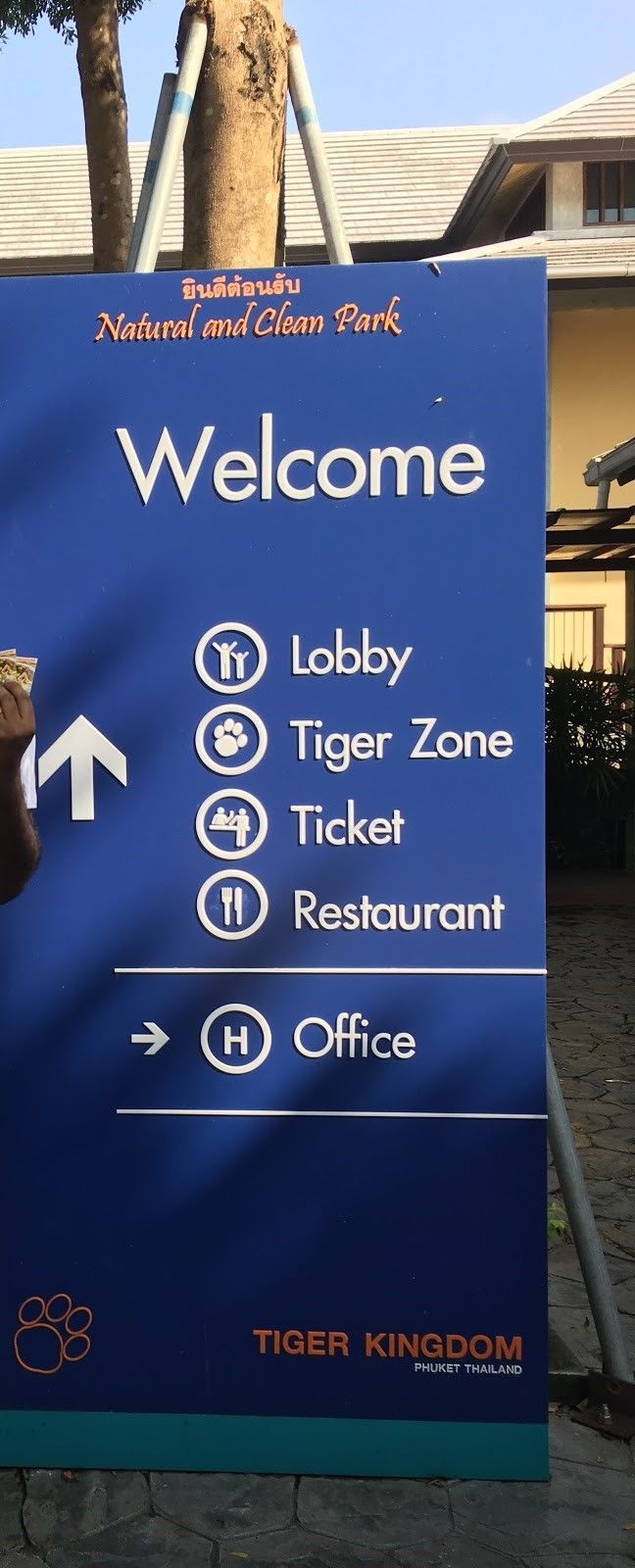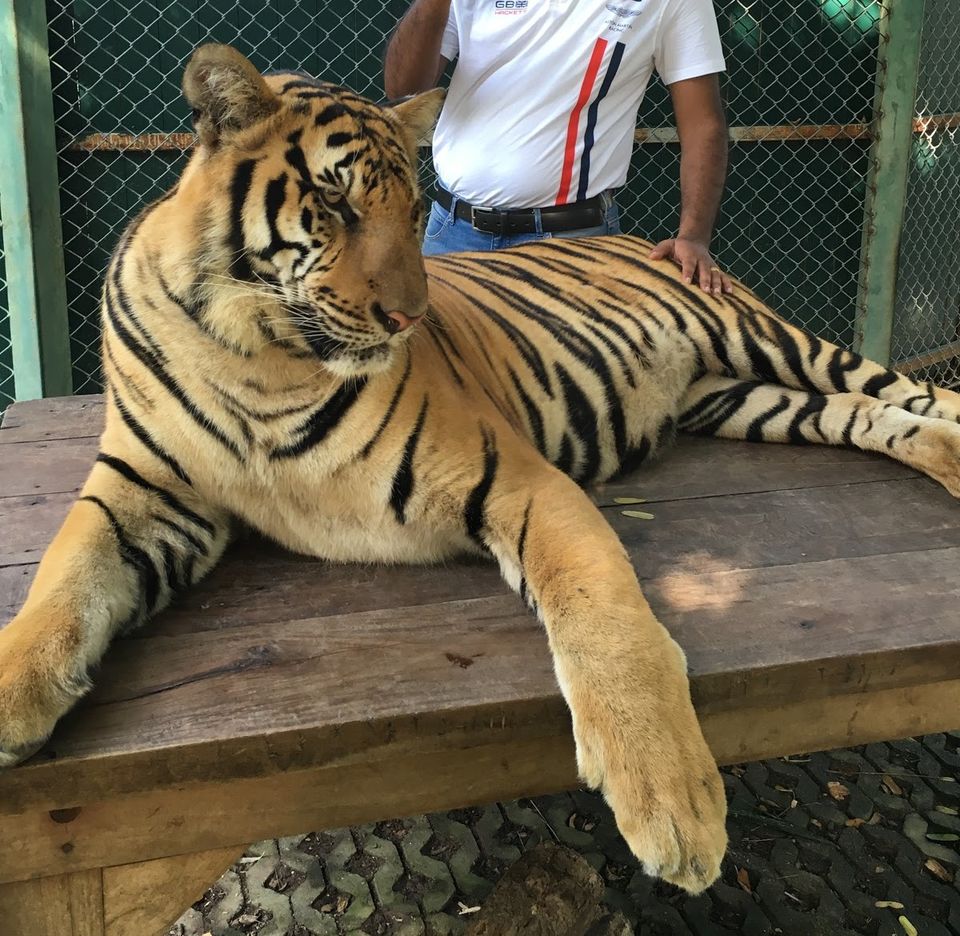 Later that night, we saw another musical dance/dram Aphrodite Cabaret (800 THB) which wasn't as well choreographed and essentially had random dances accompanied by songs. There was visible and unnecessary element of sensuality in whole show with most women in bikinis. At the end of show, they also lined up where exiting audiences were asked for tips. You can even keep hands on their breasts if you pay!
Other tourist spots we wanted to try, but didn't, are Big Buddha and Trick Eye museum (10am-7pm, 500 THB). There were also day long island cruises which we couldn't do due to short duration. We returned bike on last day. One thing to note is that petrol at petrol pumps was about 25 THB per liter but about 30-40 at local shops if you are far away from pumps. We didn't see pumps on south side, so you need to plan ahead to return filled bike.
Back to Bangkok
We took 8 am flight from Phuket to Bangkok. We used Uber or Metro for all local transports in Bangkok. Our hotel for two days was private room in Saphaipae Hostel for THB 2,880. We loved this! It was bang in the city center, walkable from Metro station, spacious room, and common kitchen. Breakfast was basic but tasty.
Post lunch, in afternoon, we visited MBK Centrer (near National Stadium Metro) which houses multi-storeyed shopping complex. We had lots of travellers raving about cheap things which can be bargained here. We tried buying for iPhone 6 but quoted prices ranged 20%-30% cheaper than authorized prices. We weren't sure if these were stolen pieces or refurbished or just fakes! Finally, didn't buy them since discount wasn't mind-boggling. We ended up not buying much from except for odds and ends.
Next day, we took a Metro to reach Santhorm Pier to take Blue Flag boat ride (40 THB one way, 150 THB unlimited but not worth it) till Tha Tian.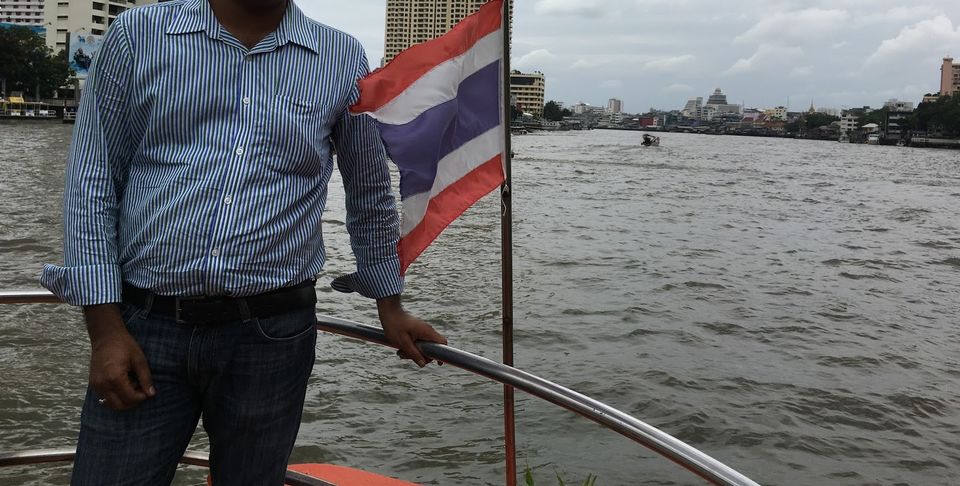 There on we walked about 1 km eating local street food to reach Wat Pho (500 THB entry fee) which is okay looking Buddhist temple.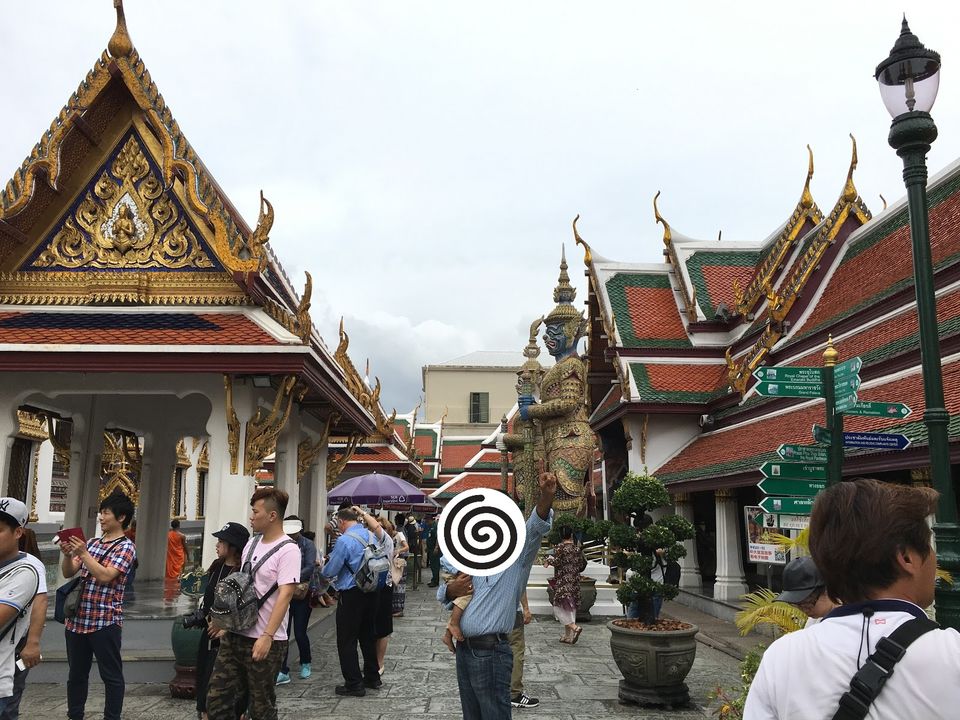 About 1 km around - we took auto-ricksahw for that - was the Grand Palace/Wat Phrakaew (1000 THB, 8:30am-3:30pm). That's palace for royalty and one the biggest temple we saw. Fee is totally worth it. There was lot of crowd and long queue to get in. Men and women are required to cover their legs, shoulders, and arms and local vendors are selling (obviously expensive) scarf like clothing if you aren't.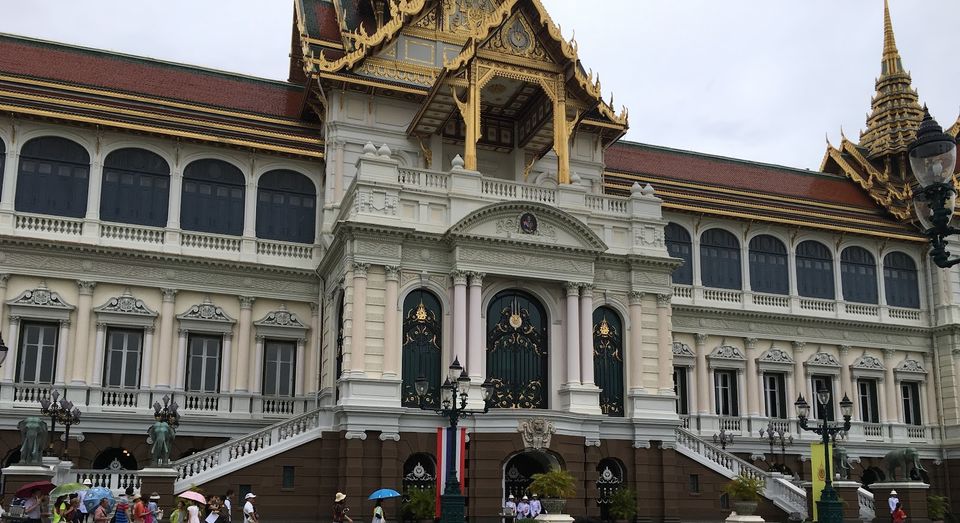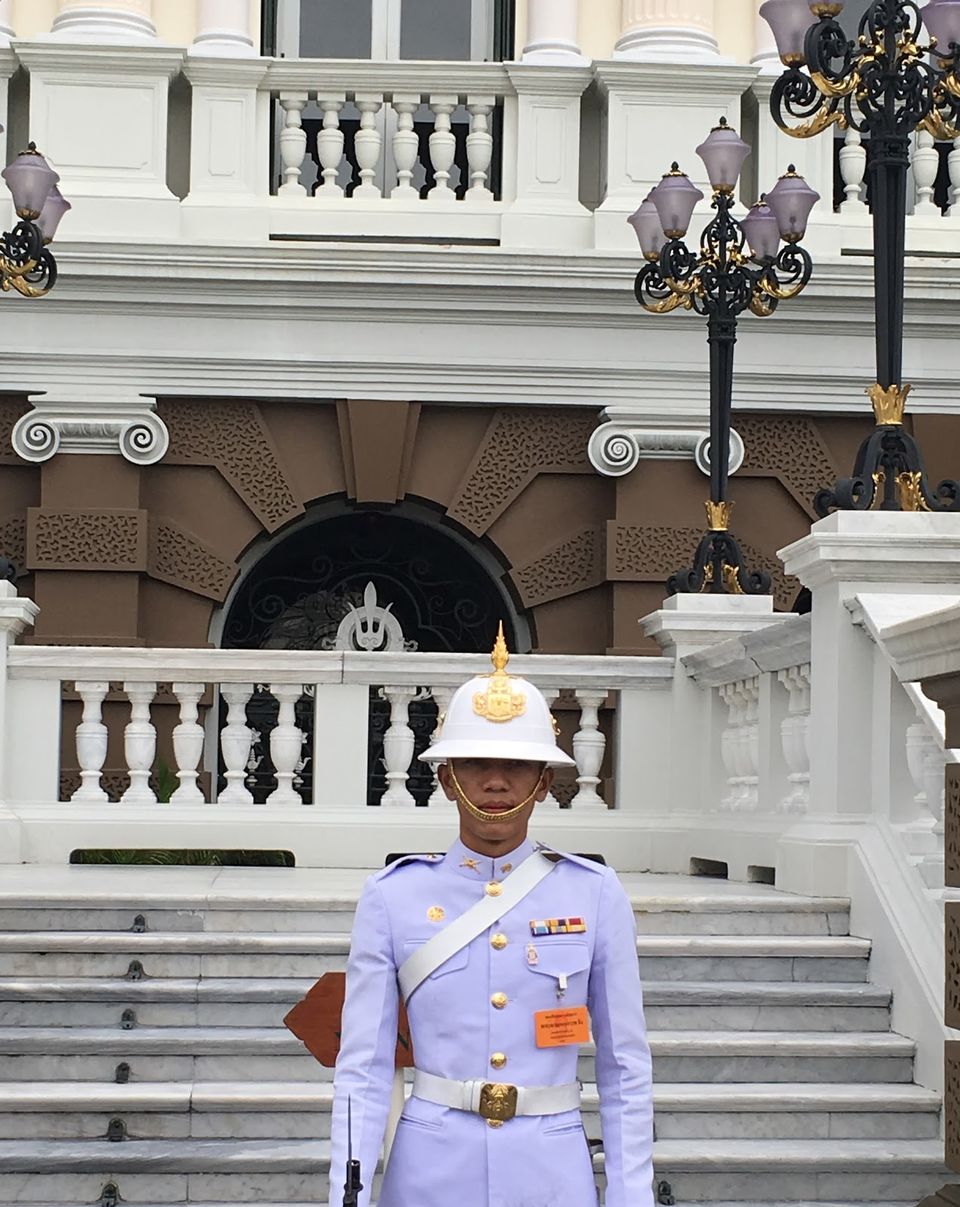 Since we had kids with us, and weren't sure of the ambiance, we skipped famous Red Light area Soi Cowboy (near Sukhumvit Metro). Other places considered tourist spots which we didn't cover are China Town, Kho San Rd, Siam Paragon, Siam Ocean World/Safari/Dusit Zoo, and Madam Tussades (10am-9pm, price for ~1000 THB). There is also large open park called Lumphini Park where there is boating service (up to 9pm, near Silom Metro). Various floating markets and train markets are also available but require early morning ride in pre-booked tour which we found little too expensive for our requirement.
We returned on 7th July from Bangkok to Chennai 7th July 2016, and flew from Chennai to Bangalore.
Overall Costing
Bus/Flight from Bangalore to Chennai and Back = INR 1,624 + 5,473
Flights from Chennai to Bangkok and Back = INR 18,427 + 24,398
Flights from Bangkok to Phuket and Back = INR 10,000 (don't remember exact)
Cash to Thailand = THB 25,000. Cash returned THB 2,000. Cash spent THB 23,000 which covers (Hotel in Phuket = THB 1,638, Hotel in Bangkok = THB 2,880, and others like Visa fee, Sightseeing fee, Meals, Uber/Metro, Airport transfers, souvenirs, etc.)
Total cost = INR 106,000 (or USD 1500 in today's currency). Adjusting for kids, this roughly turns out to be INR 40,000 per person.
-----
I have also published a generic guide to plan your Thailand or any other country's foreign trip.
Frequent searches leading to this page:-
Thailand tour package from Chennai, Thailand tour package 3 days 2 nights, Thailand tour package from Delhi, Thailand tour packages