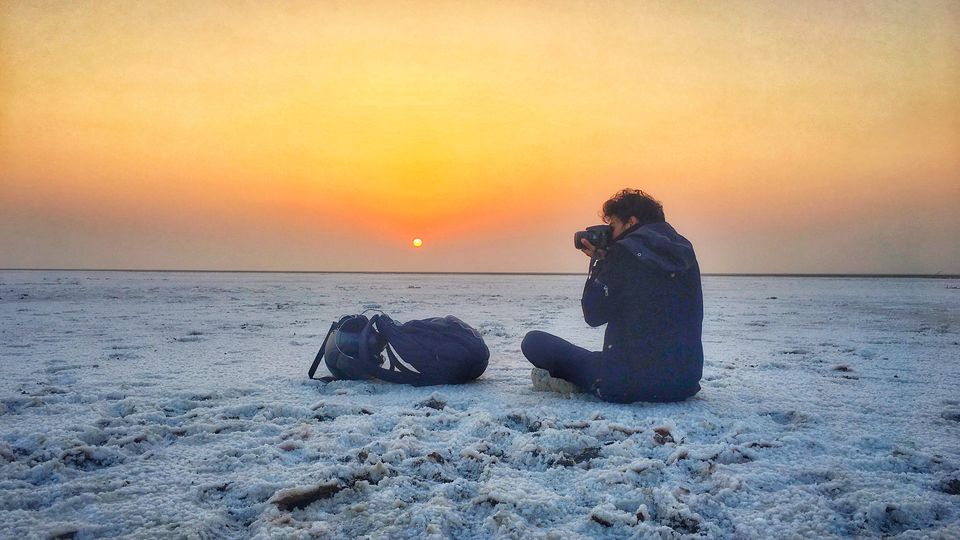 I often hear people say that they love to travel but don't get nearly enough time with their 9-5 jobs and busy lives. As someone who works full time I understand the demands of the job. But I also refused to let that come in the way of my love for travel.
2018 had been a marvellous year for me. I had so many incredible experiences - bungee jumping in Rishikesh, solo trip to an international destination (Vietnam), tunday kebab in lucknow during ramzan, experiencing the country's best Holi in Mathura, riding solo in -16 degrees in Spiti Valley, staying in one of the best hostels of India in Panchgani, sipping a cup of tea during snowfall at kasol, visiting India's most haunted place in Bhangarh and many more...
To give you a summary, 61 destinations in total, 56 in India and 5 Abroad, most importantly more than 80% of the destinations were covered during weekends only. Being a full time IT employee, the weekends are when you get to live your life, so I ensure that I make the most of it. Also, traveling cheap is important too and that is the reason I can afford these weekend travels.
I always ensure that my weekend trip doesn't cost me more than Rs.3,000. 'If I can do it, You can too'. My friends used to call me up on weekends asking me out for drinks or hanging out at a restaurant in the neighbourhood, but I used to think that instead of spending on just a drink I can very well explore a new place in same budget. Nowadays they are the ones who ask for weekend travels ;) so that's the change I bought in their lives.
Stop Partying, Start Traveling!
Here is the summary of my 2018 travel destinations:
January
Rann Of Kutch, Gujarat
Experience this white expanse of Gujarat during the famous 'Rann Utsav'. Reach Bhuj station from Mumbai in ₹475 and from there hire a motorcylce and ride to this white desert. That 60kms road is similar to that of Death Valley of USA. Perfect for a weekend getaway.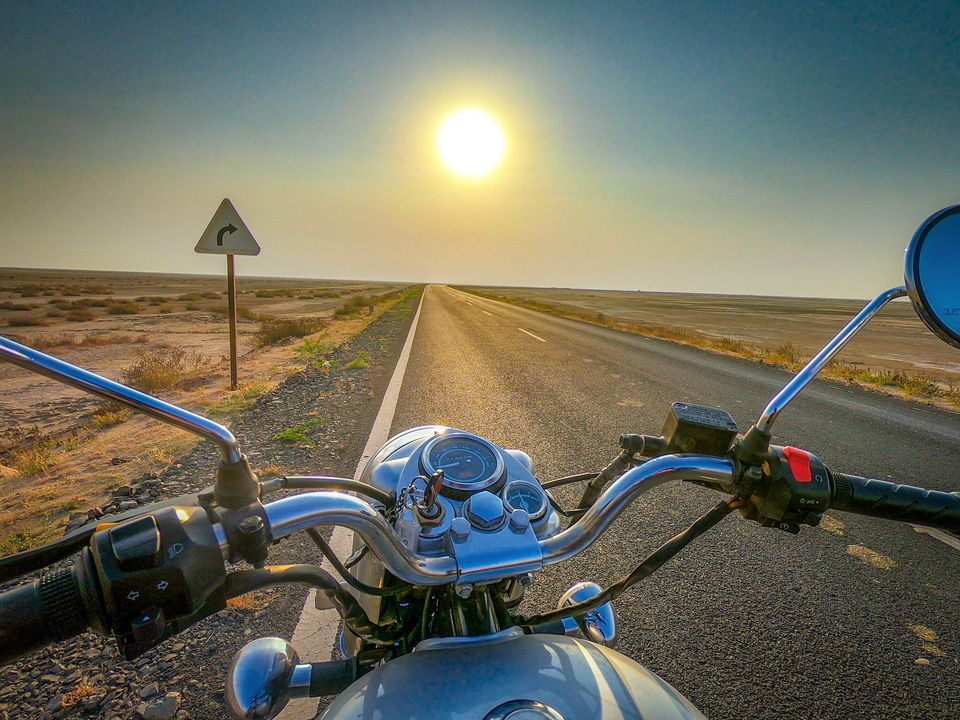 Must to do things:
1. Sunrise and Sunset in this white desert
2. Magnetic hill, your bike will go the uphill by itself
3. Ride from Magnetic hill to Rann of Kutch (dhordo)
Udupi & Murudeshwar, Karnataka
I generally like to visit the Mahadev temple and Murudeshwar holds the 2nd largest shiva statue in the world. This was enough for me to visit this place!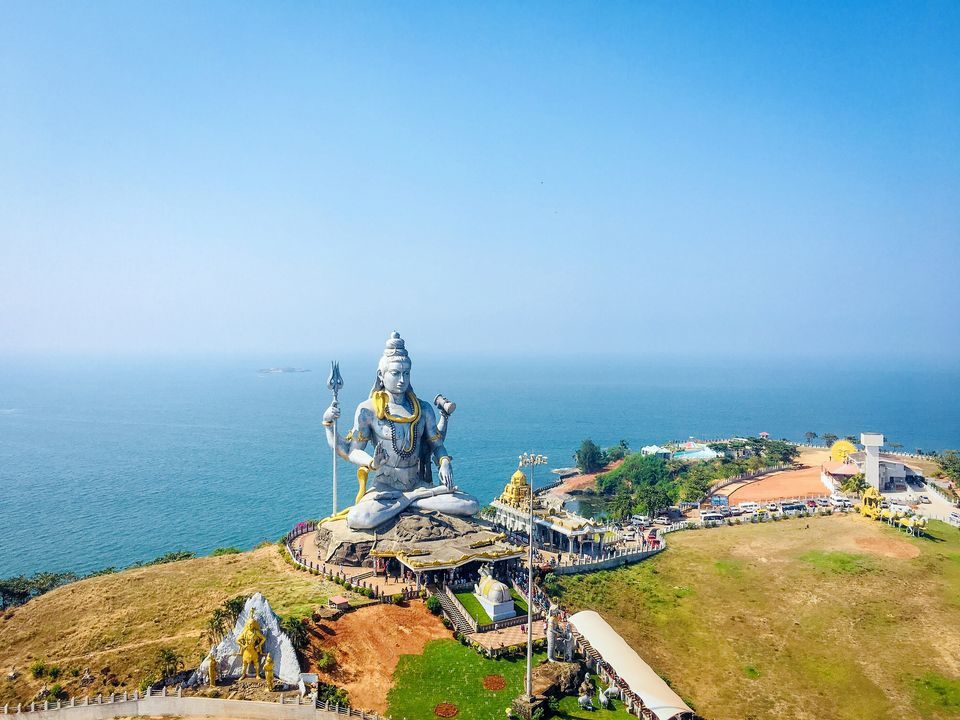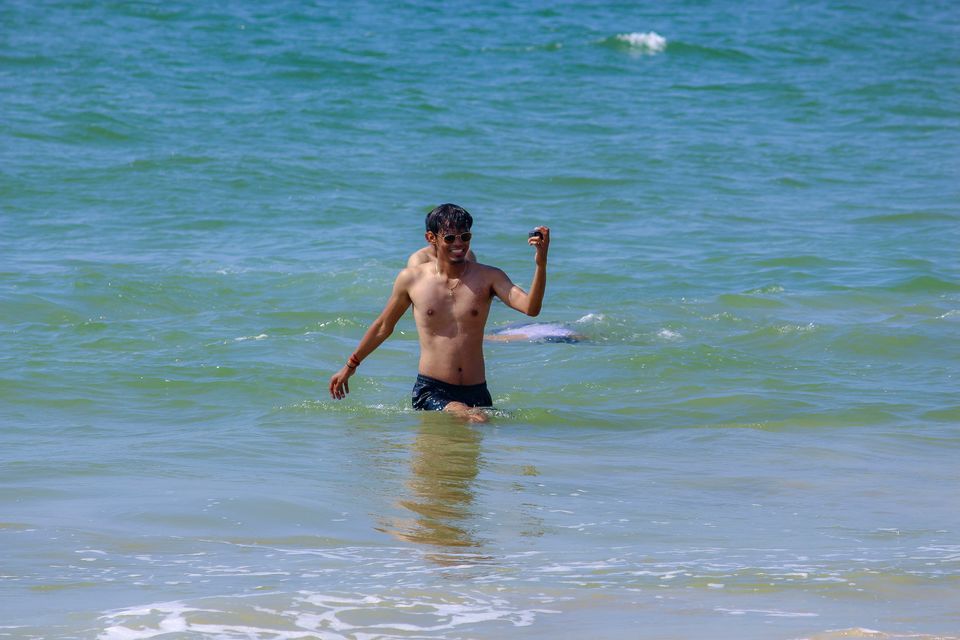 Must to do things:
1. Coastal road trip from Udupi to Murudeshwar
2. The top view of Murudeshwar from the adjacent Murudeshwara temple
3. Sunset at Udupi beach
Srinagar - Gulmarg - Pahalgham, Jammu & Kashmir
Visiting Kashmir in the winter is like visiting a wonderland. The pristine white snow blanketing the mountains and river just makes the surroundings look extraordinary. Sipping the special Kahwa (tea) on the houseboats of dal lake is a surreal feeling.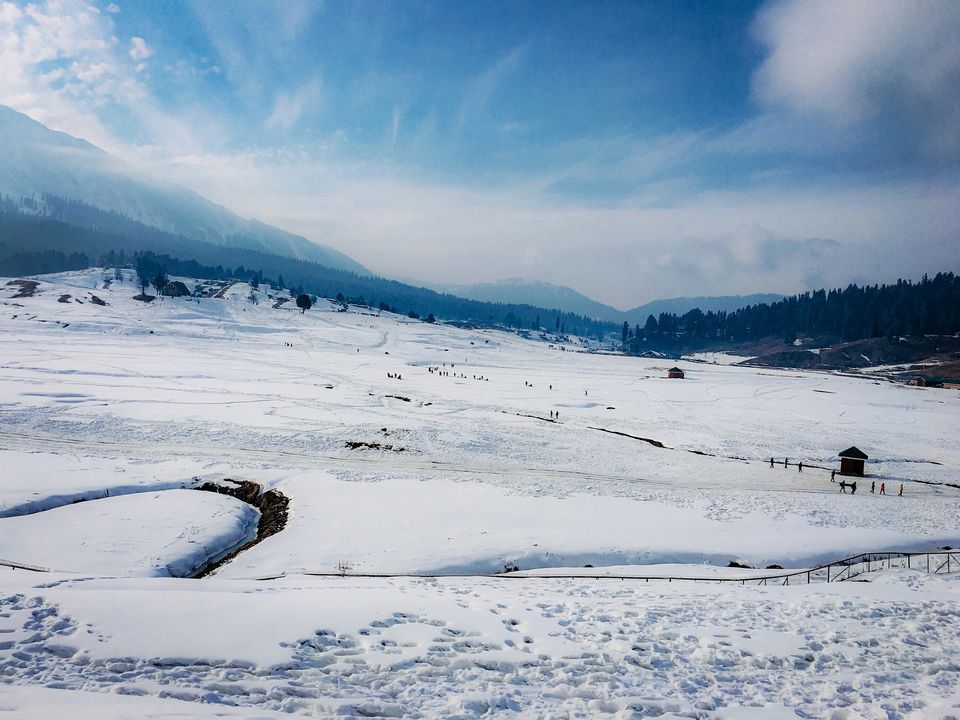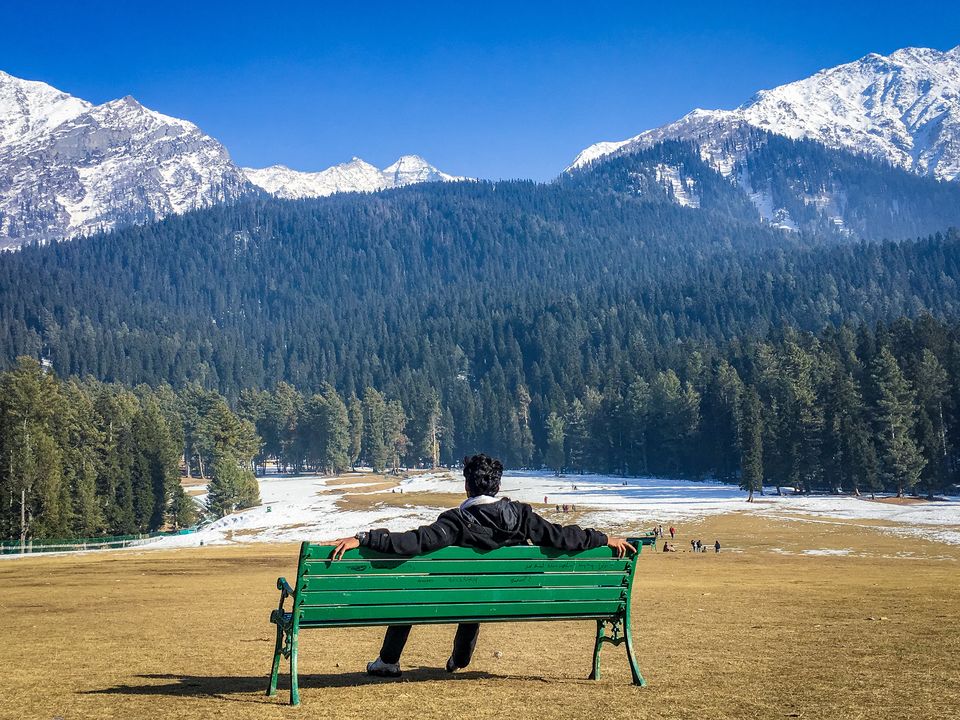 Must to do things:
1. Visit Gulmarg and walk in the knee deep snow
2. Stay in a houseboat in Kashmir
3. Try Rogan Gosh, special Kashmiri Cuisine
4. Hike in the mountains of Pahalgham
Rishikesh, Uttarakhand
The adventure capital of India has lot to offer in terms of Adventure Sports. I did Bungee Jumping from a height of 83ft, which happens to be India's highest bungee and river rafting in the icy river of the Ganges. Also, here was my first hostel experience along with forest camping.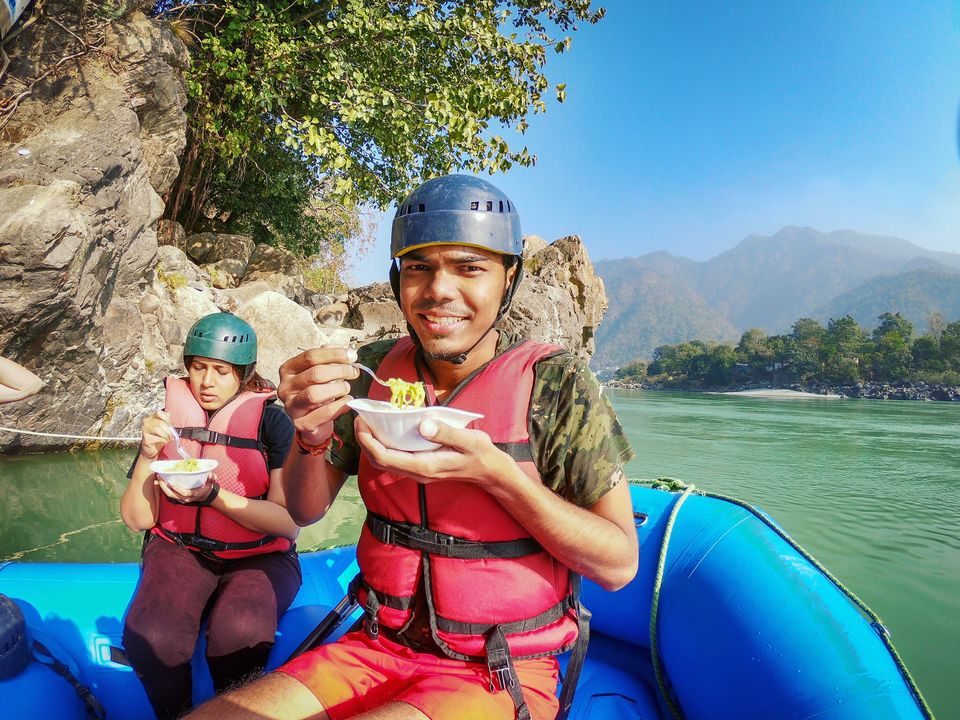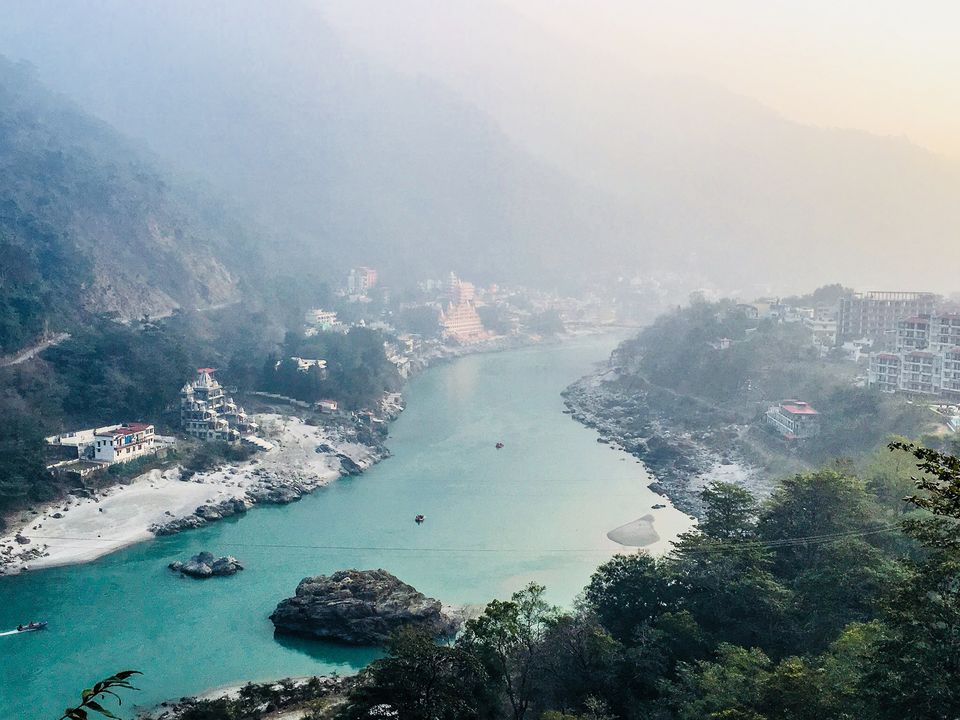 Must to do things:
1. Bungee Jumping at Jumpin Heights
2. River Rafting in Ganges
3. Camping near the banks of Ganges
Feburary
Kasol - Tosh - Bijli Mahadev, Himachal Pradesh
Since it was Mahashivratri, I had to visit the Mahadev temple and there couldn't have been a better option than the Himalayas. It was a road trip from Chandigarh. Here I experienced my first ever ride while it was snowing, which was an outstanding feeling.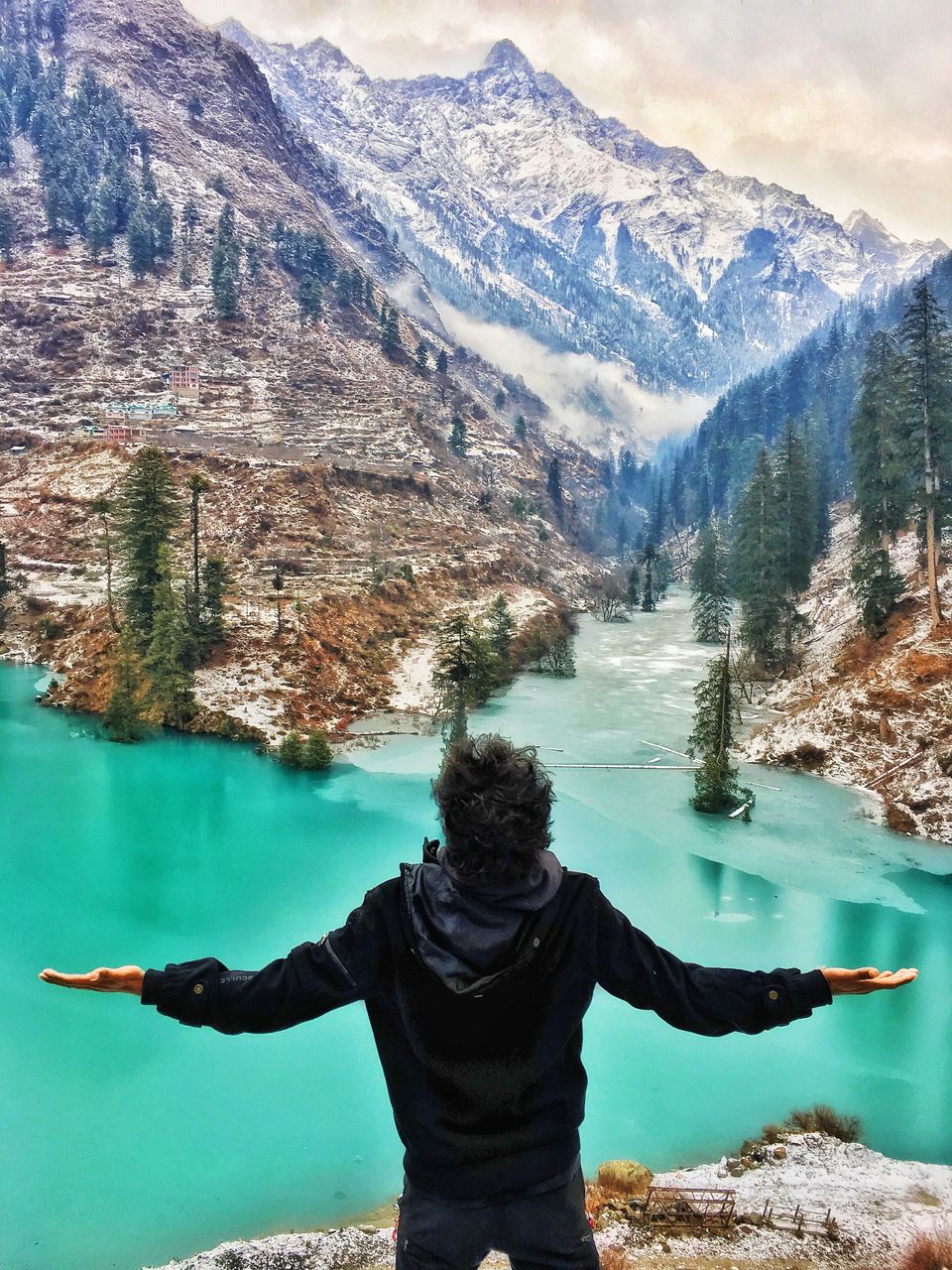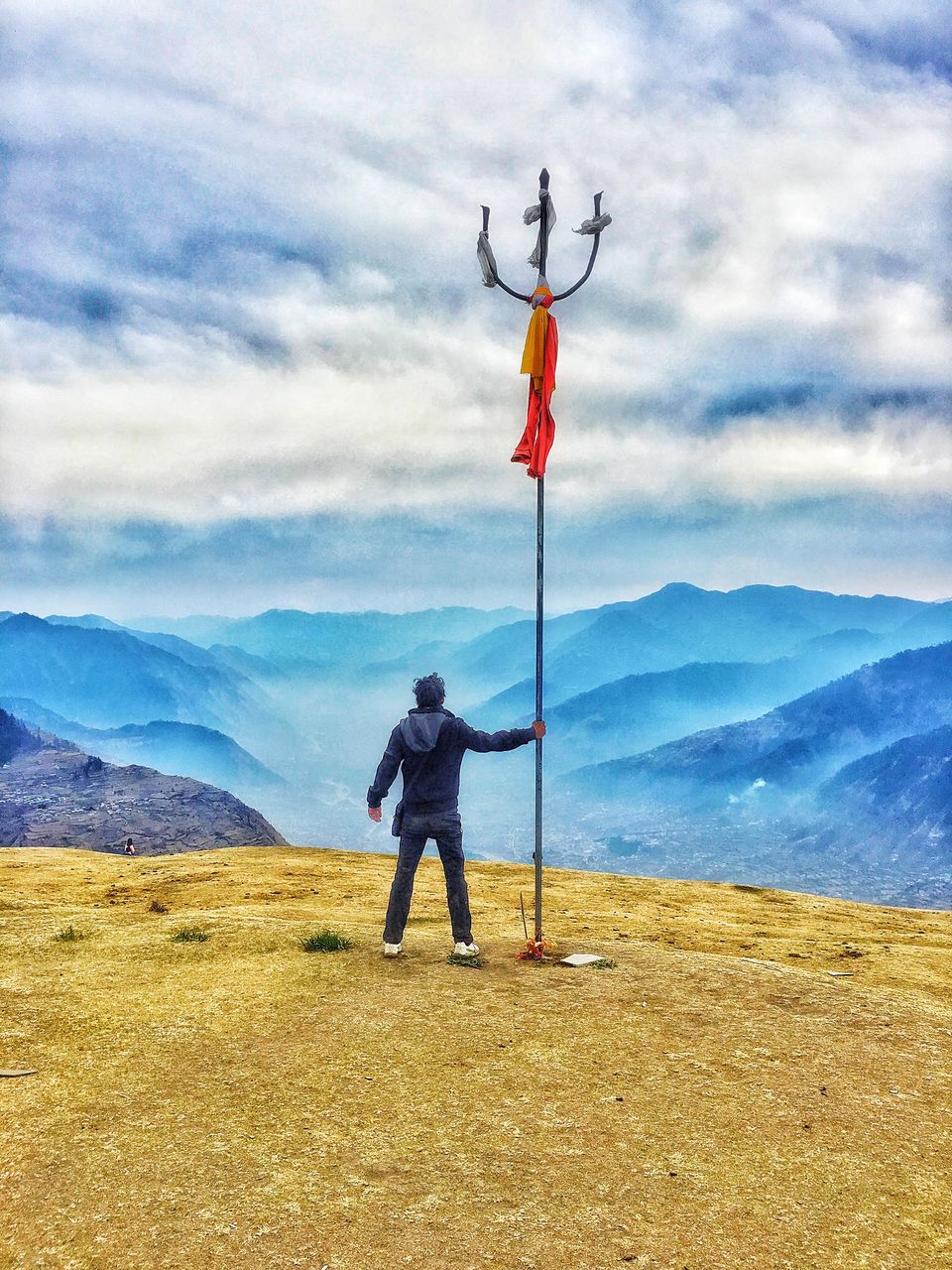 Must to do things:
1. Hike to Bijli Mahadev Temple
2. Visit the last village of Tosh
3. Visit Malana, the marijuana capital of India
Mathura - Vrindavan - Agra, Uttar Pradesh
There couldn't be a better place in India for Holi than Mathura. It's an experience of a lifetime here. I have been playing holi since childhood but the kind of holi you experiencehere will just change your perception towards this beautiful festival. It's all about colors, no water!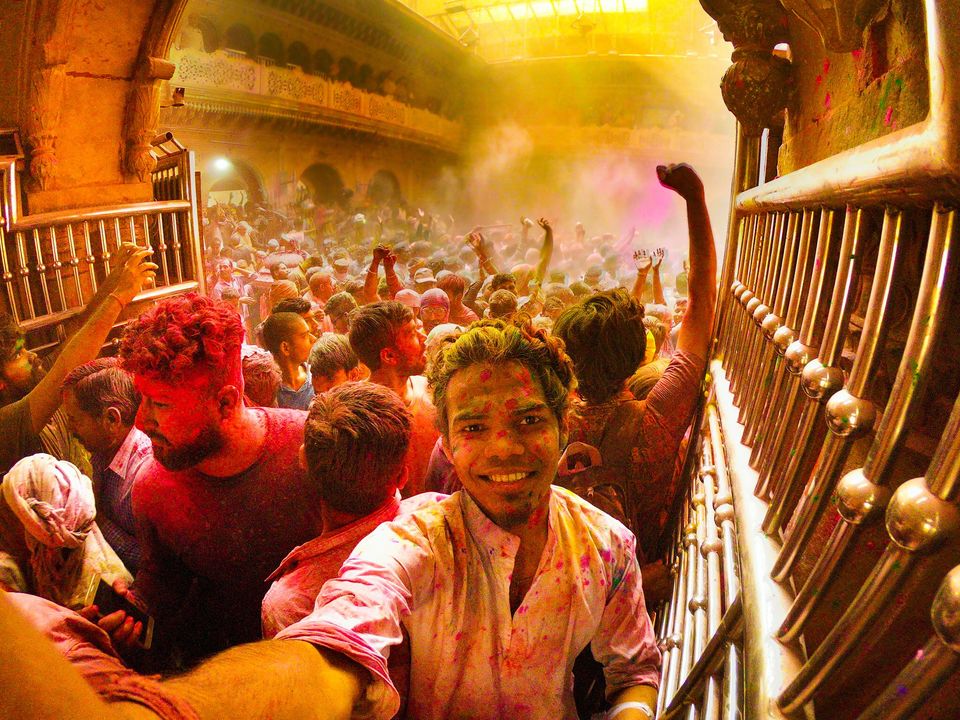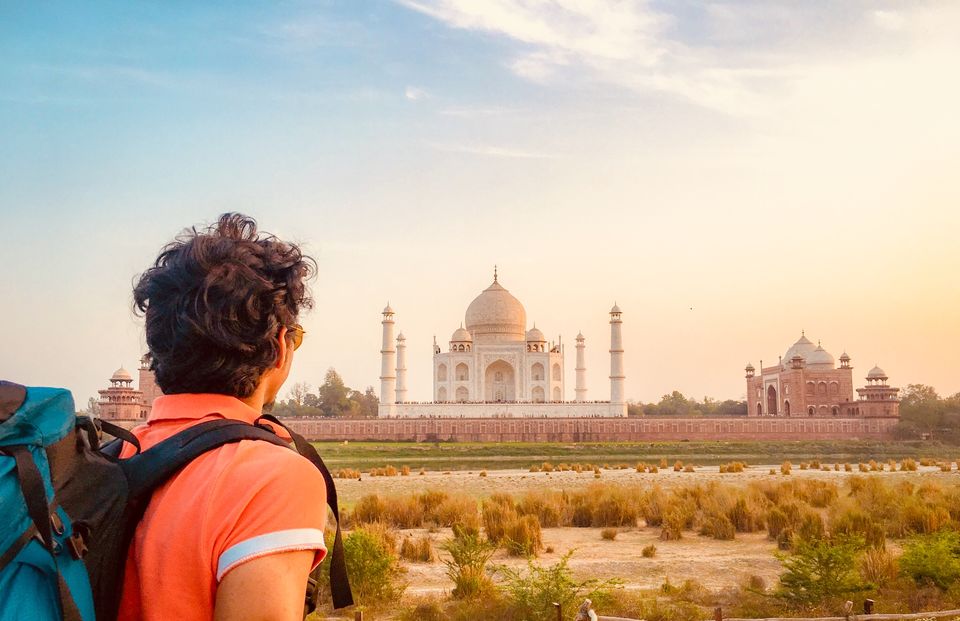 Must to do things:
1. Play Holi in Mathura
2. Visit the birthplace of Krishna in Vrindavan
3. Have the famous Mathura Pedha
4. Visit Taj Mahal
March
Alwar - Bhangarh - Jaipur, Rajasthan
Bhangarh is well known to be the most haunted place in India. So this was a mandatory visit for me. I did roadtrip from Jaipur to Bhangarh in the chilly mornings of Rajasthan.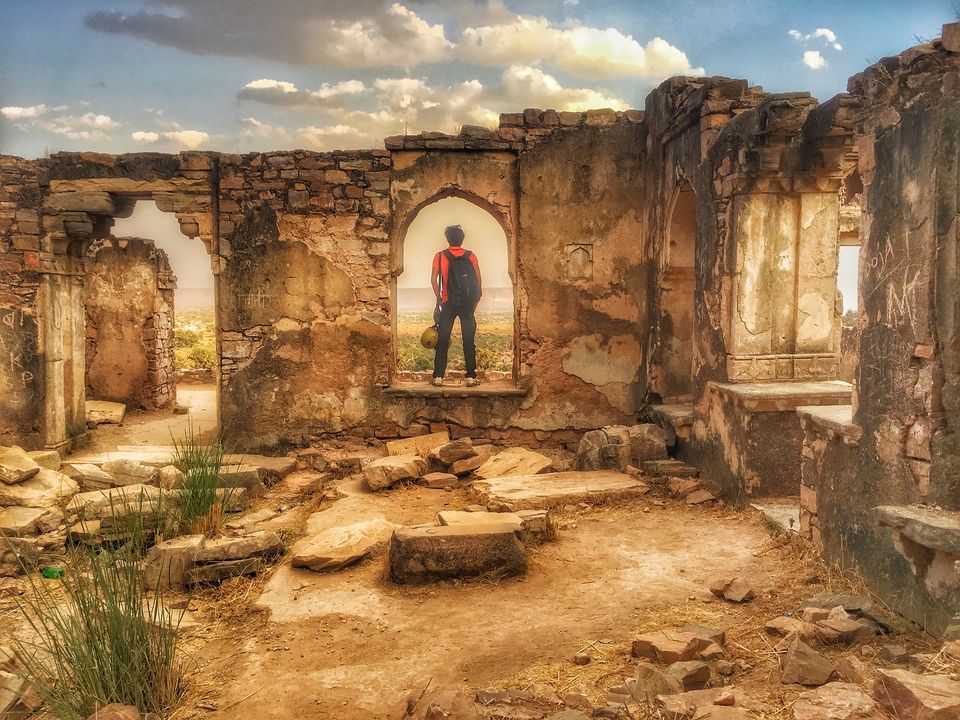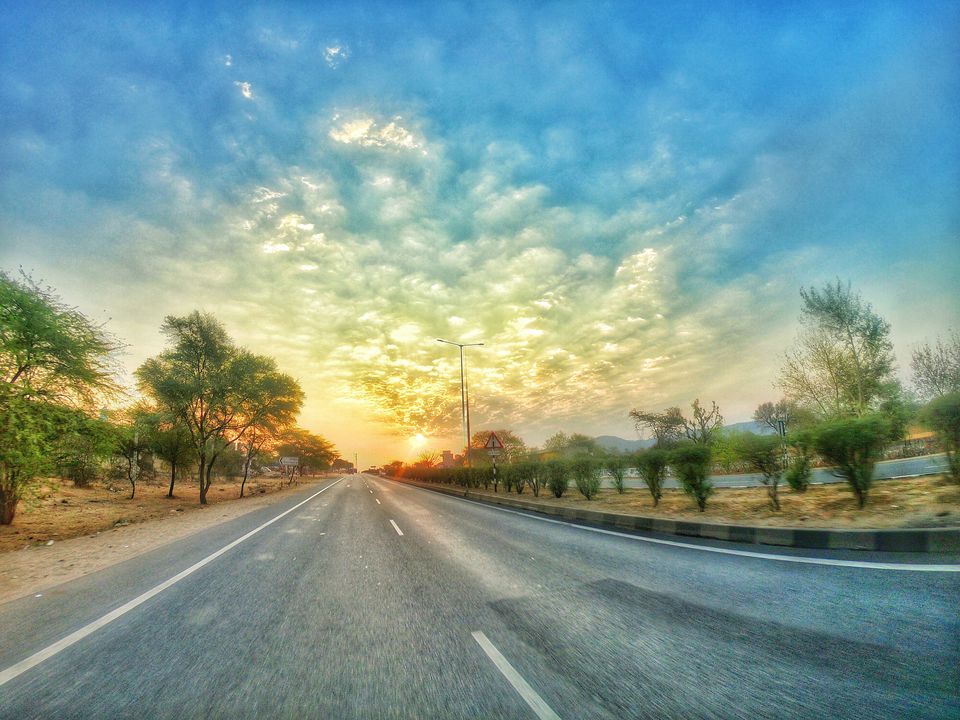 Must to do things:
1. Visit the Bhangarh fort and listen to the haunted stories from Locals
2. Visit the Alwar Fort
3. Sunset from Nahargarh fort, Jaipur
4. Wind View Cafe, Hawa Mahal
April
Harihareshwar - Guhaghar - Kasheli, Maharashtra
Before visiting Bali, I would definitely recommend doing this roadtrip. The coastal roads from Ratnagiri to Ganpatipule and that secluded beach in Kasheli are just incredible.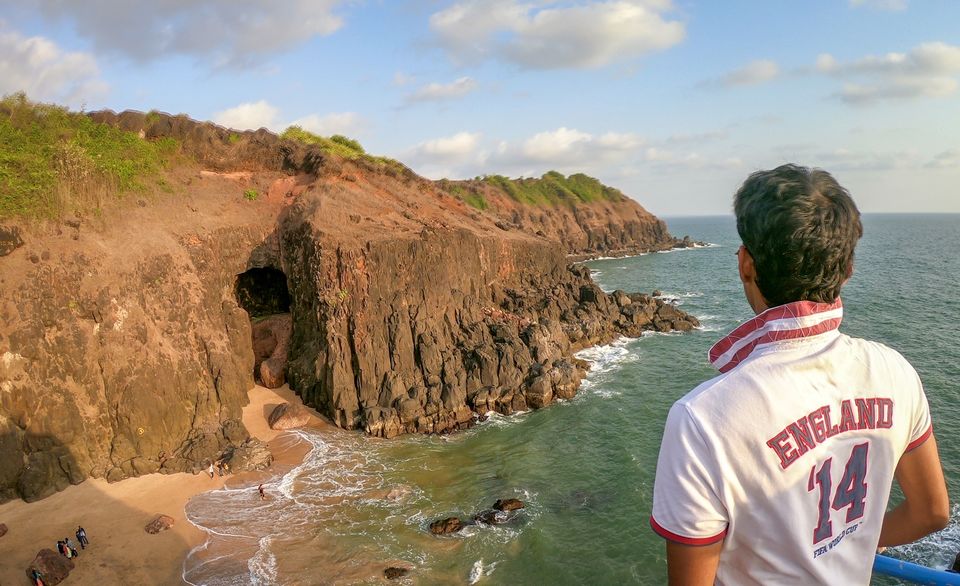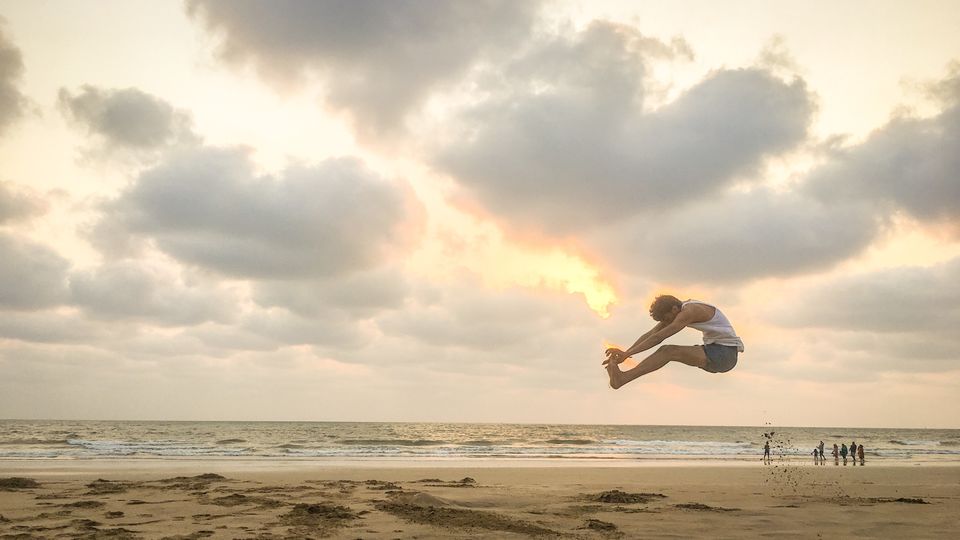 Must to do things:
1. Guhaghar Beach
2. 20kms coastal ride from Ganpatipule to Ratnagiri
3. Shri Kanakaditya temple, Kasheli (visit the beach)
May
Hyderabad - Bidar, Telangana
It was the Ramzan month and there could be no place better than Hyderabad to have delicious food. Additionally, Bidar is an offbeat destination with beautiful forts around. I watched the Superstar Rajnikant's movie 'Kaala' in the local cinema hall, what an experience!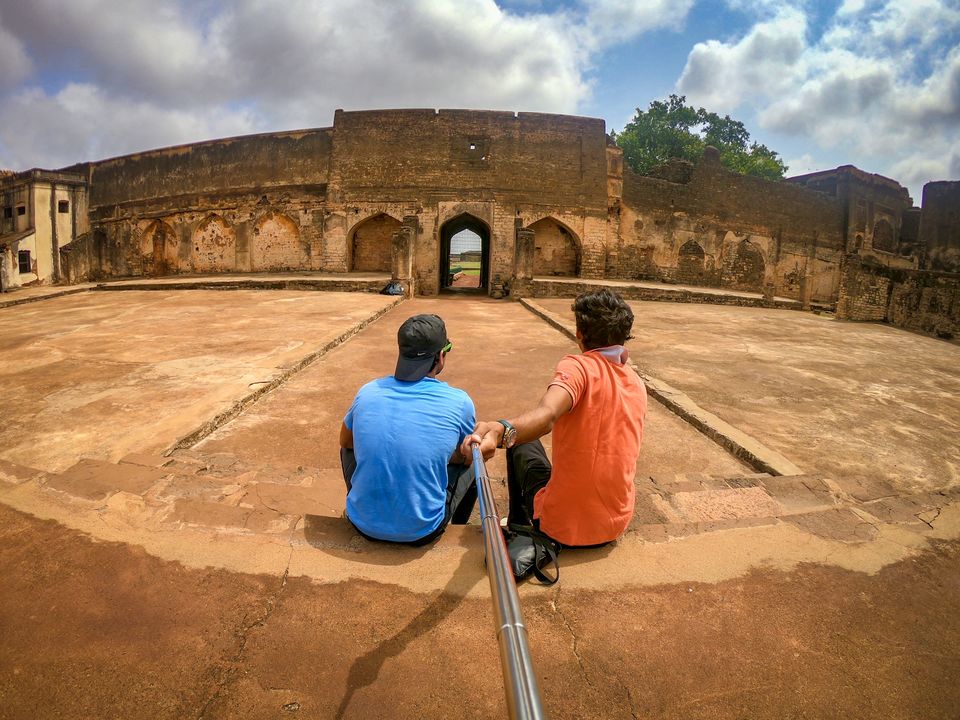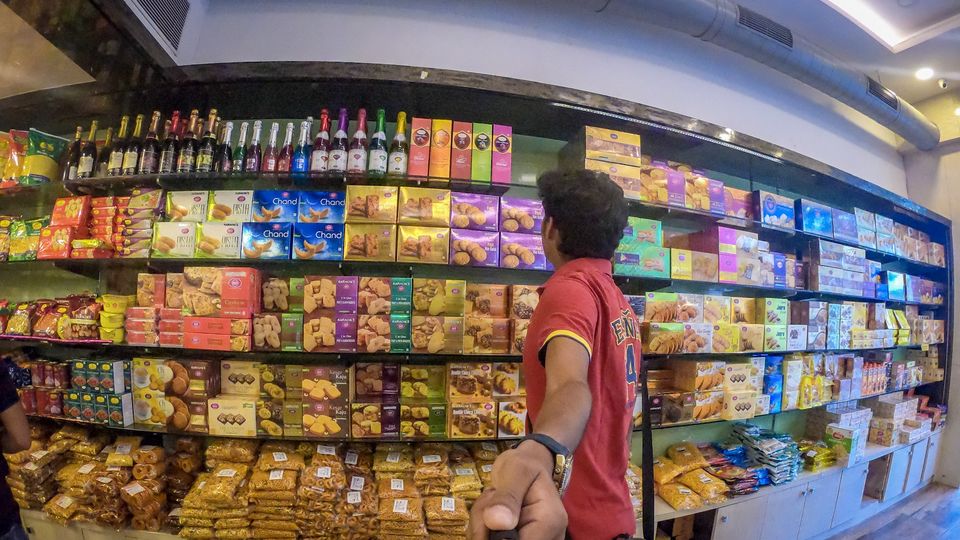 Must to do things:
1. Shadab Biryani, Charminar
2. Karachi Bakery
3. Bidar Fort
June
Lucknow, Uttar Pradesh
It was still the month of Ramzan and hence time for the Lucknow special Tunday Kebab! I didn't have a confirmed ticket, yet I decided to travel in general coach for 25 hrs just to eat those delicious Tunday Kebab. Totally. Worth. The. Journey.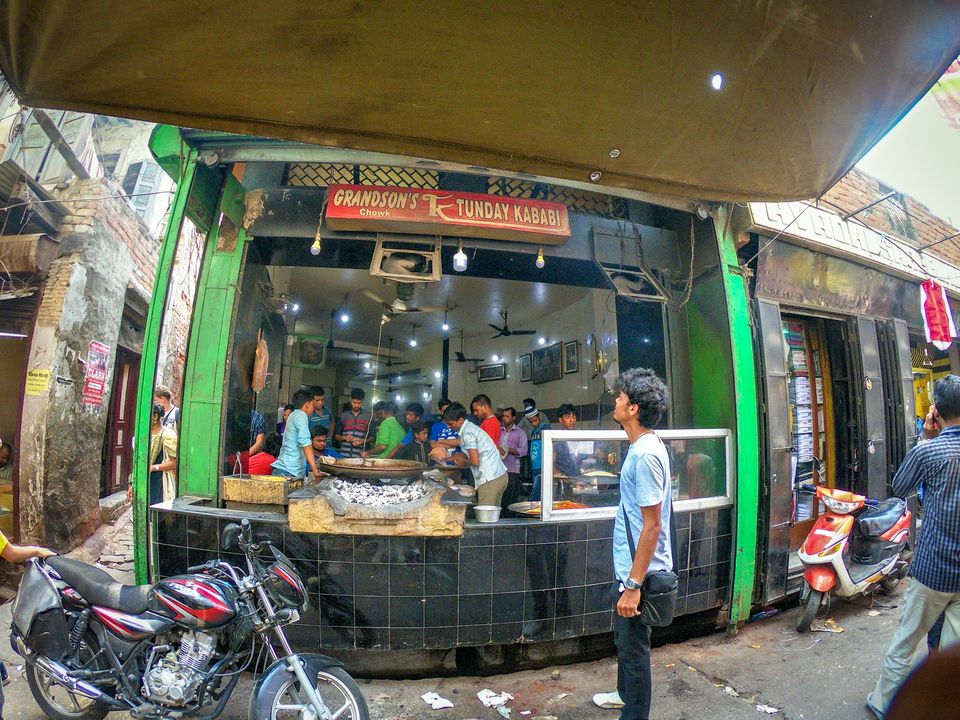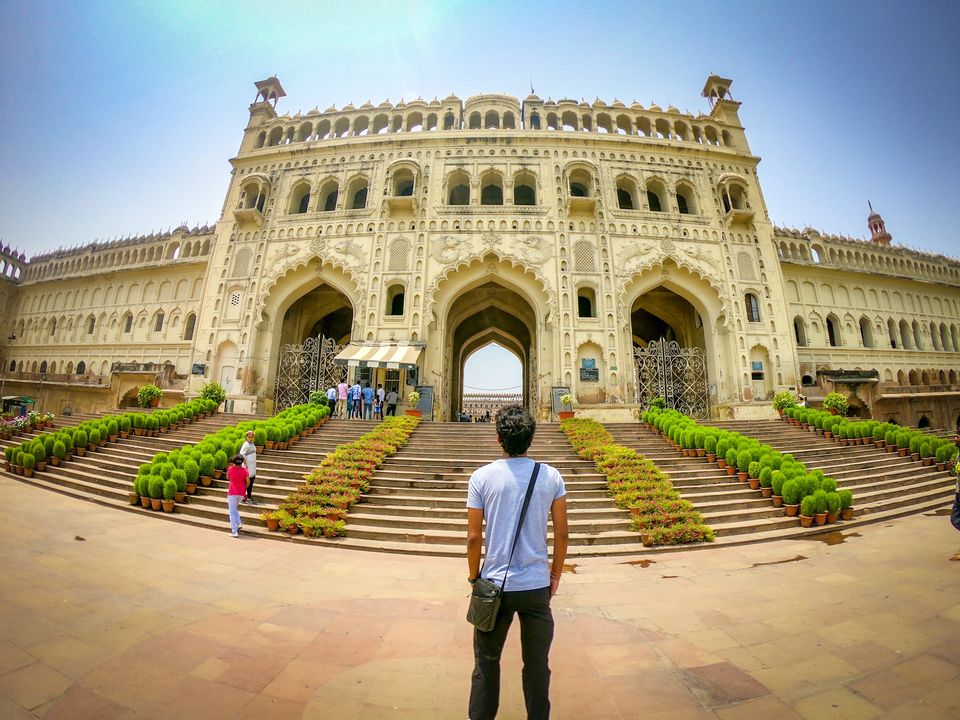 Must to do things:
1. Bada Imambara
2. Tunday Kebab
3. Idris Biryani
4. Prakash Kulfi, Aminabad, Lucknow
July
Hanoi - HaLong Bay, Vietnam
It was the first international trip and as a solo one, it couldn't have been better. I had booked this flight just 3 weeks prior to my departure date. The entire trip cost me around Rs.36,000 only. Yes, its that cheap!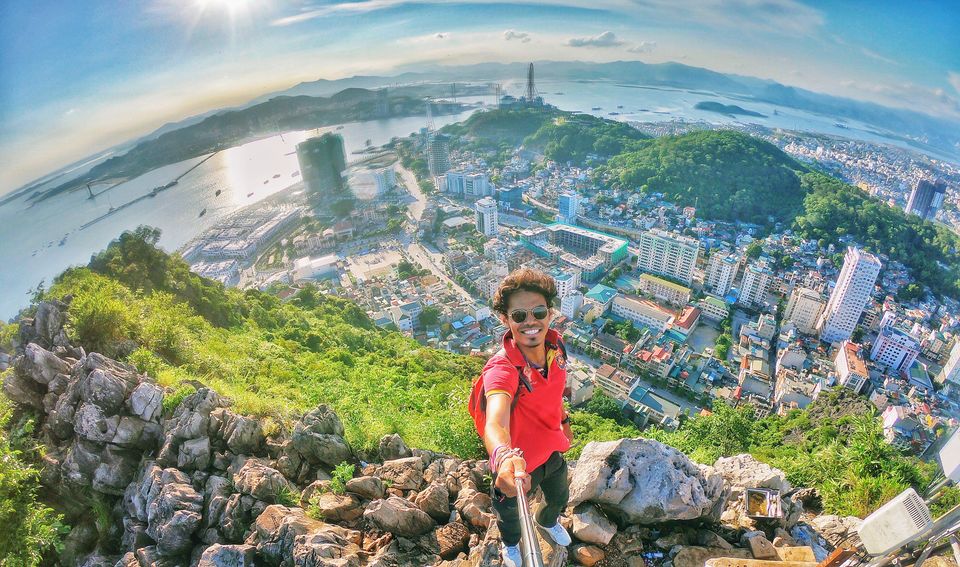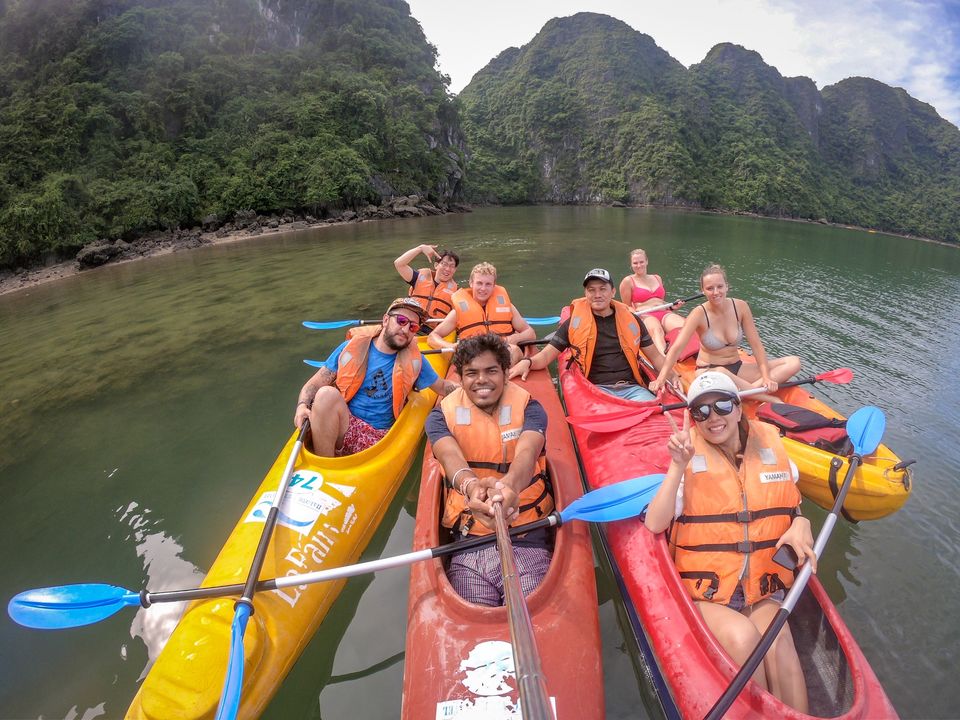 Must to do Things:
1. Crusie ship in HaLong Bay
2. Roadtrip in Ma Pi Leng Pass
3. Rice Fields of SaPa
4. Stay in Old Quater at Hanoi
August
Tamini Ghat, Pune, Maharashtra
This was the perfect rainy season ride from Mumbai. The surroundings are all green during this time and no better place to go within Maharashtra itself.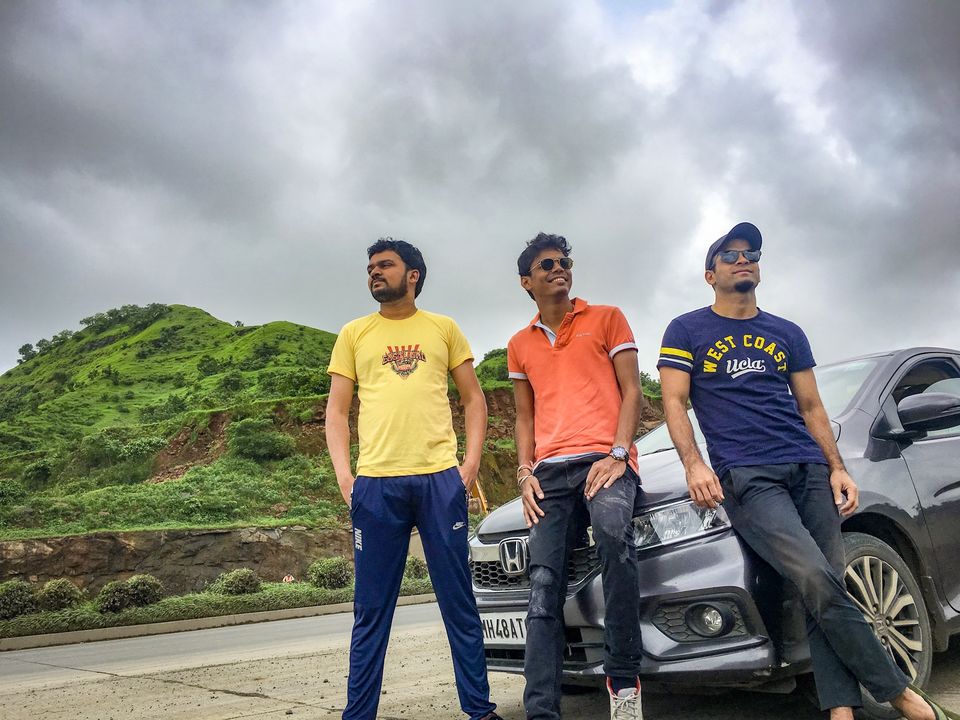 Must to do things:
1. Roadtrip from Mumbai
2. Maggi on the ghats of Pune
3. Enjoying the waterfall of Tamini Ghat
September
Lahaul Spiti, Himachal Pradesh
One of the most adventurous road trips I have ever undertaken. The valleys and the roads here are some of the most scenic places in India. That ride in -16 degrees is exceptional. A must try for every nature lover.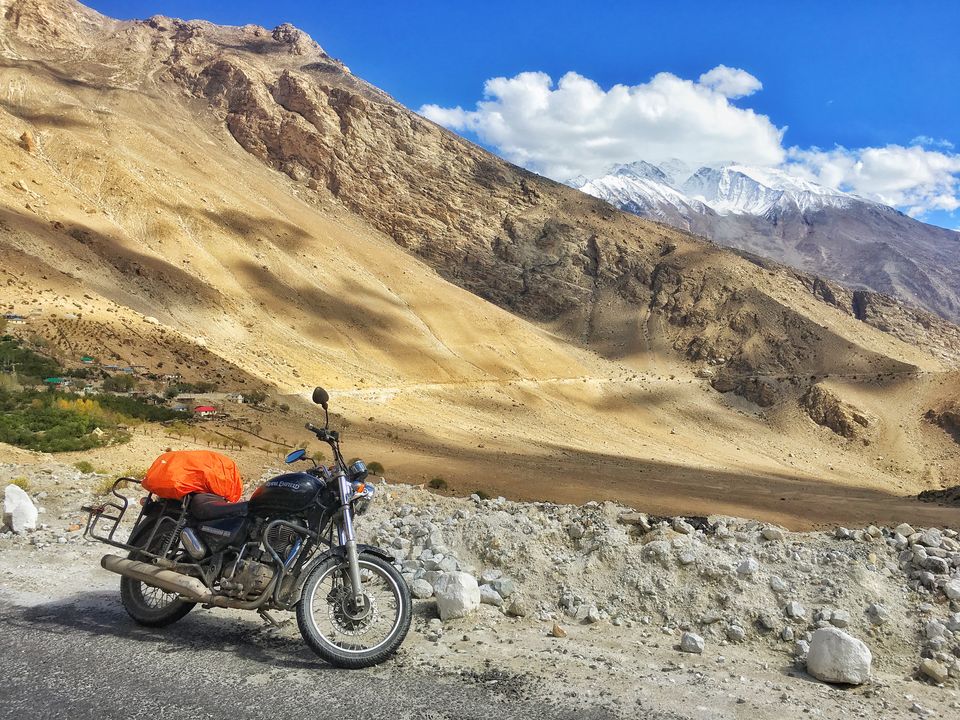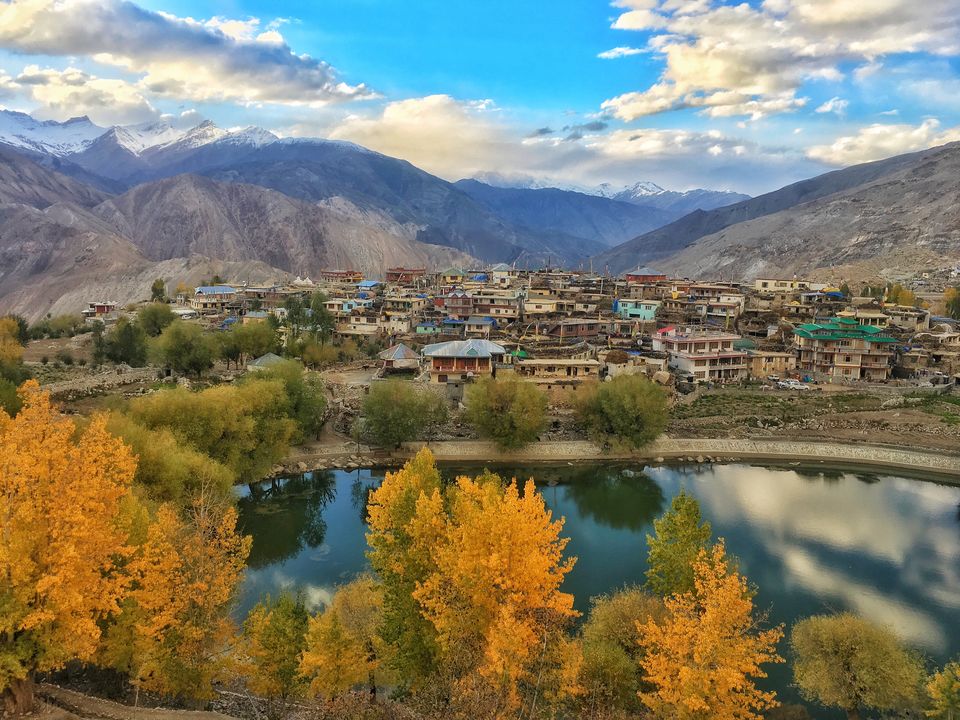 Must to do things:
1. Visit the highest post office in the world
2. Visit the world's highest suspension bridge
3. Visit Tabo, which holds oldest Monastery of India
October
Delhi
This was more of a food trip. Tried 14 different dishes in span of 4 hours across Delhi. So definitely a food trip.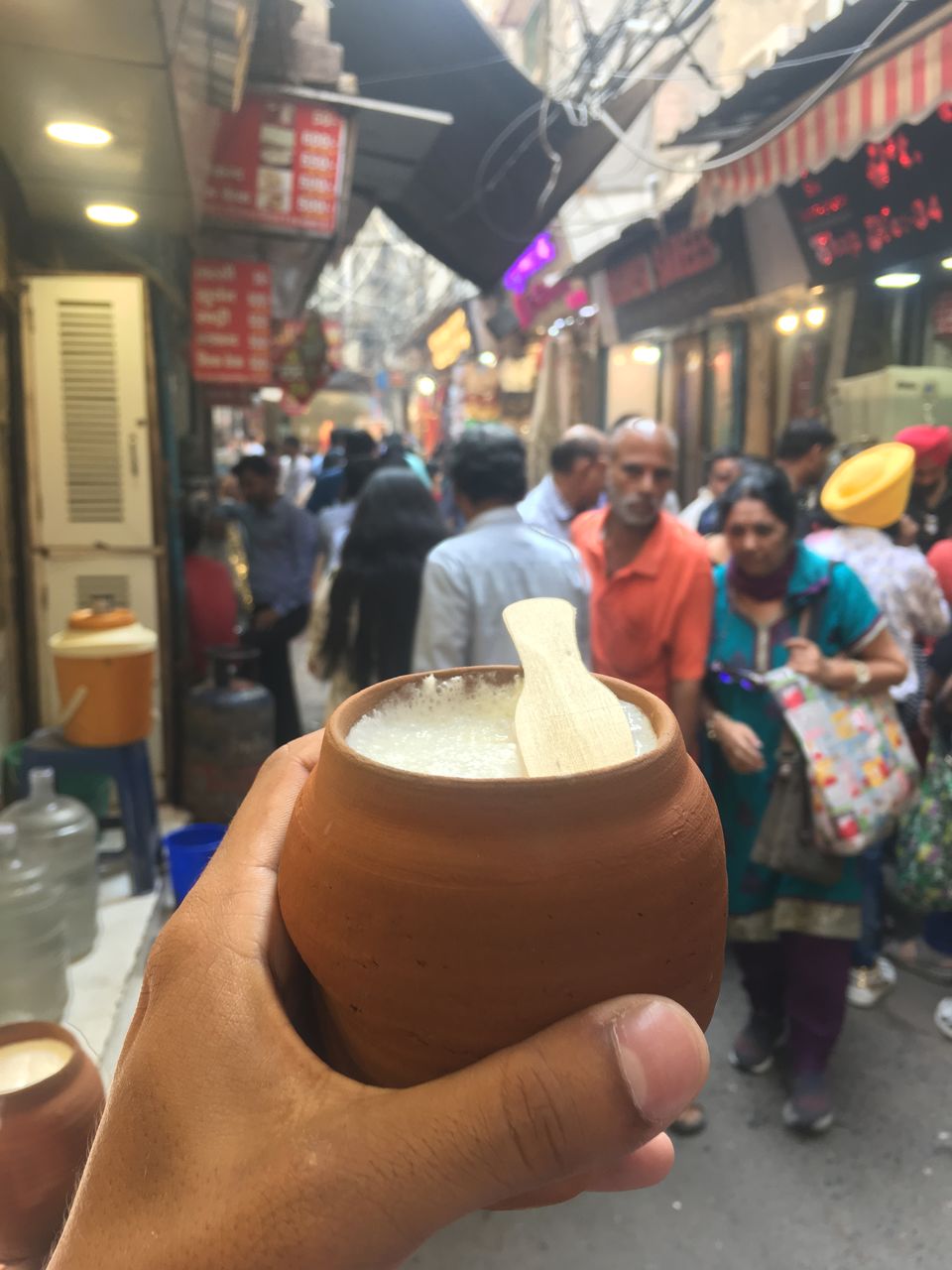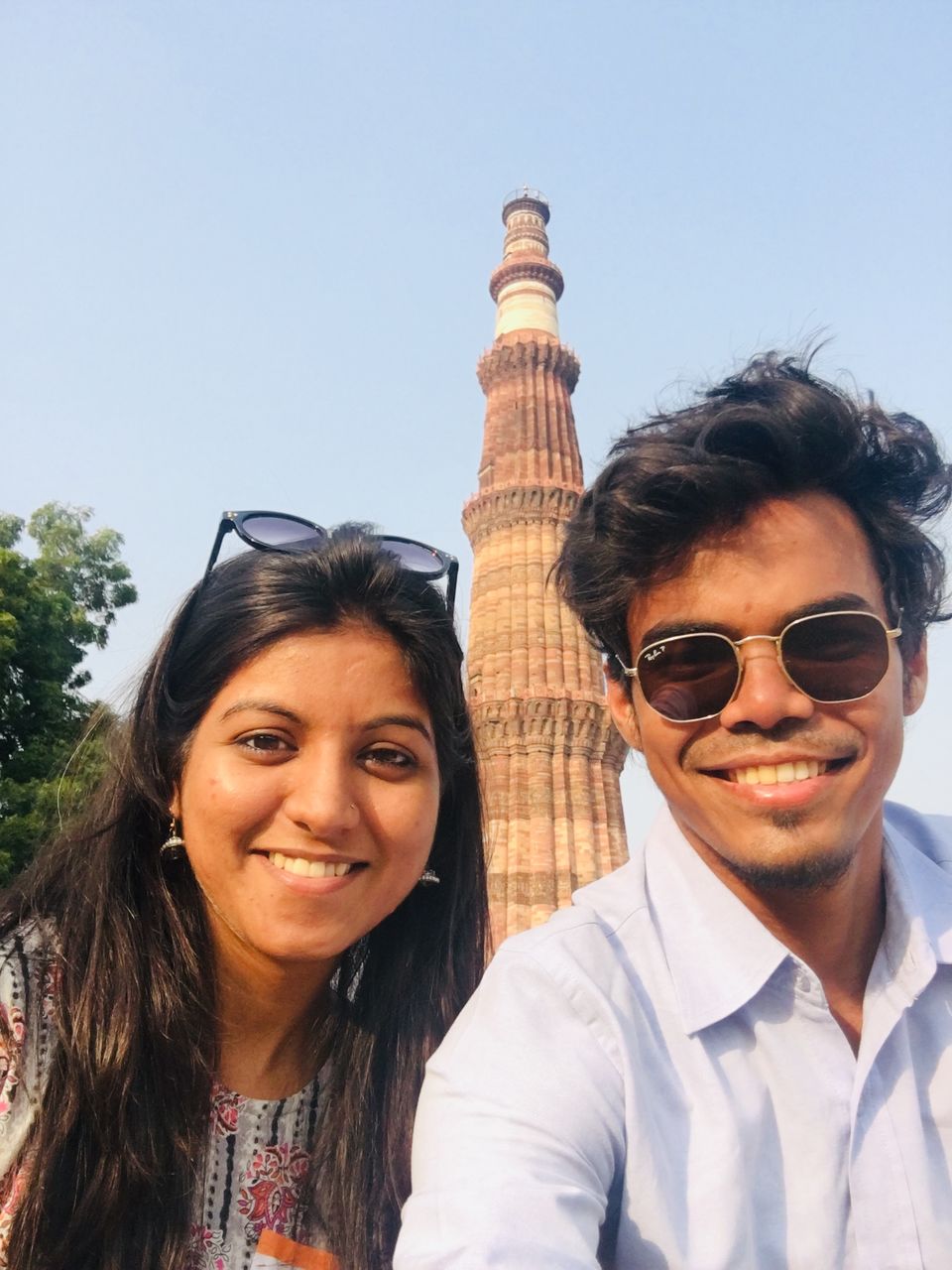 Must to do things:
1. Eat at Chandni Chowk
2. Eat near Haus Khaz
3. Try Gajar Halwa and Kebab near Jama Masjid
Udaipur - Kumbhalgarh, Rajasthan
I just decided to take the bus and go to this place, all alone. The hostel experience is Udaipur is incredible. The sunset at Ambrai ghat and lake view restaurants are the perfect combination. Kumbhalgarh Fort has the 2nd longest wall in the world after the 'Great wall of China'.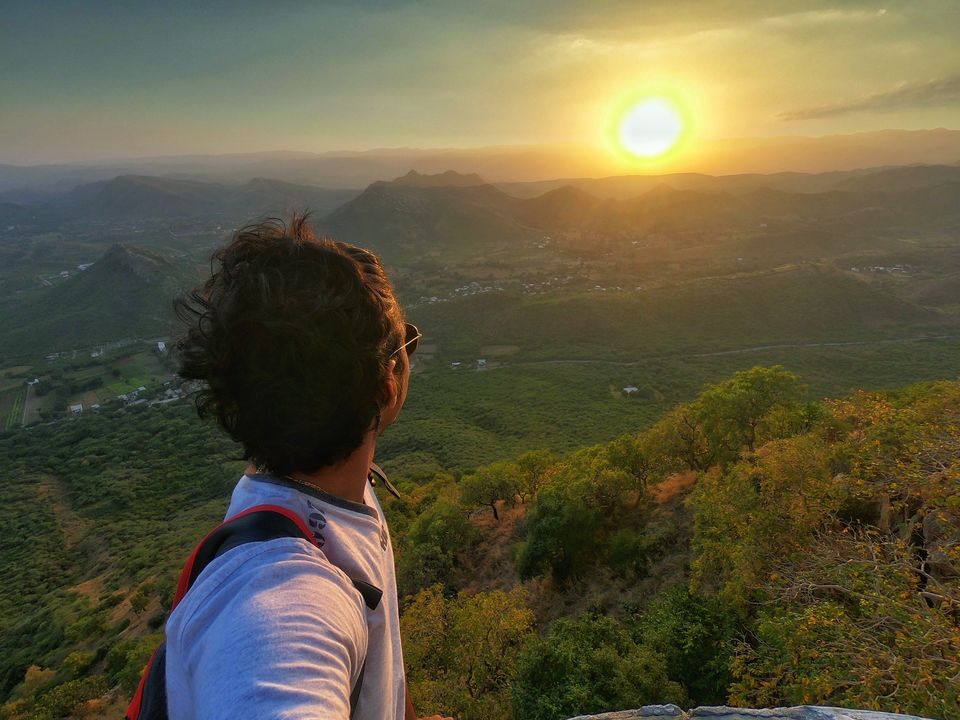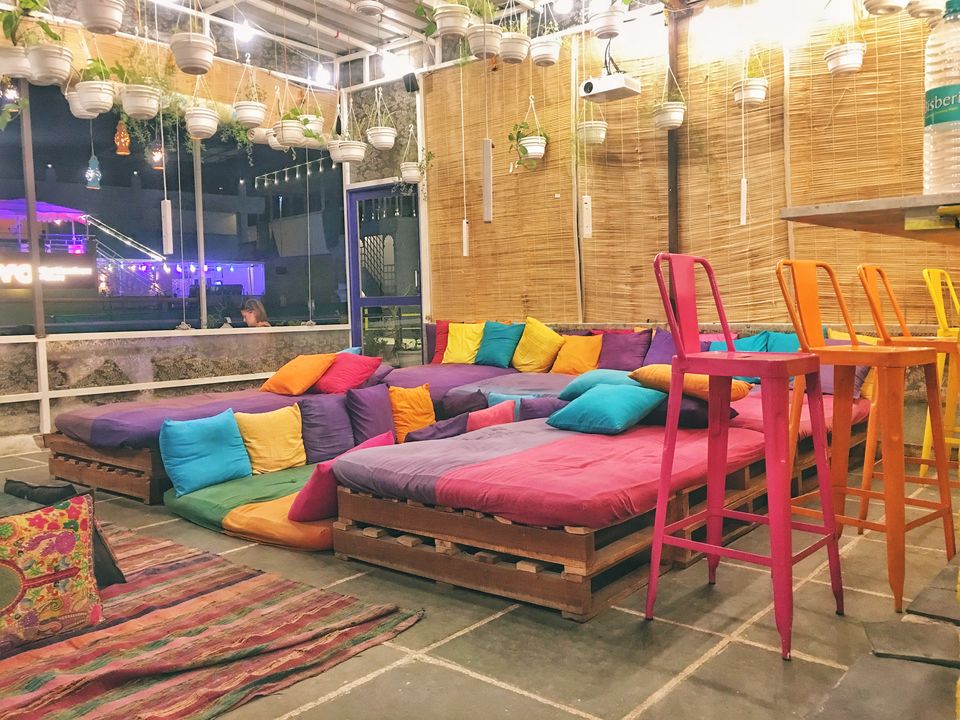 Must to do things:
1.Sunset at Ambrai Ghat, Udaipur
2.Sunrise from Lake Badi, Udaipur
3.Visit Kumbhalgarh Fort
4.Stay in GoStops Hostel
November
Hampi, Karnataka
The perfect spiritual weekend getaway from Mumbai. The ancient structures across the town will keep you on toes for 2 whole days. Cycle across this beautiful town and explore it at your own pace. You should definetly watch sunrise from the mighty Matanga hills.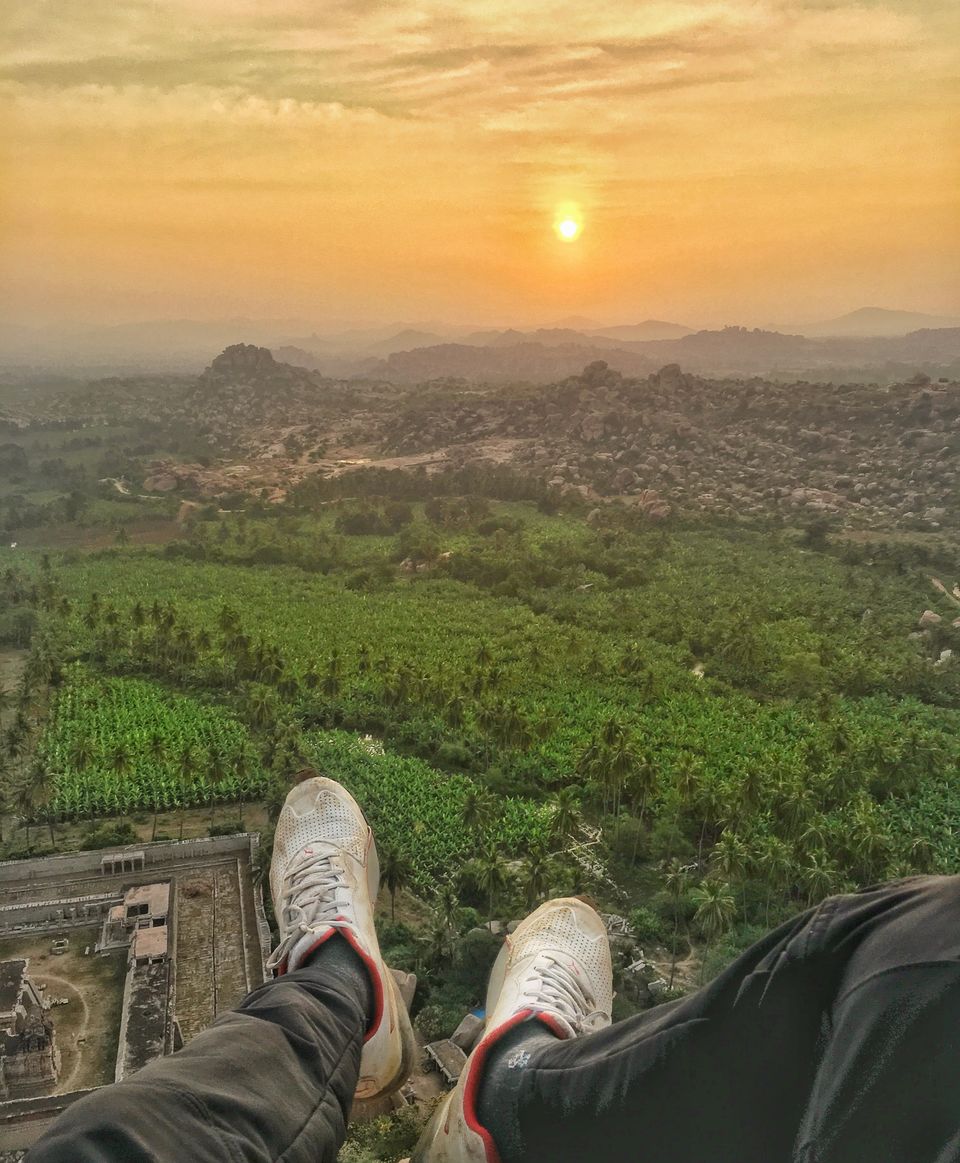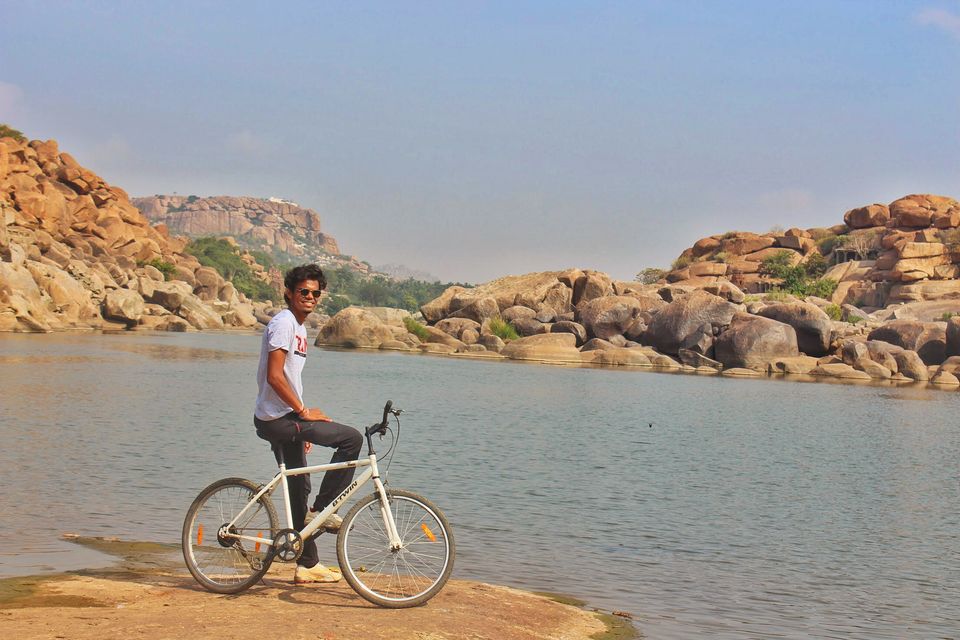 Must to do things:
1. Cycle across the town
2. Sunrise at Matanga Hills
3. Boating
Tarkarli - Malvan, Maharashtra
This stunning stop along the konkan coast is famous for scuba diving. You can drive to Tarkarli from Mumbai, its a 10 hr drive and road conditions are pretty good too. Also, you can have some extraordinary sea food here.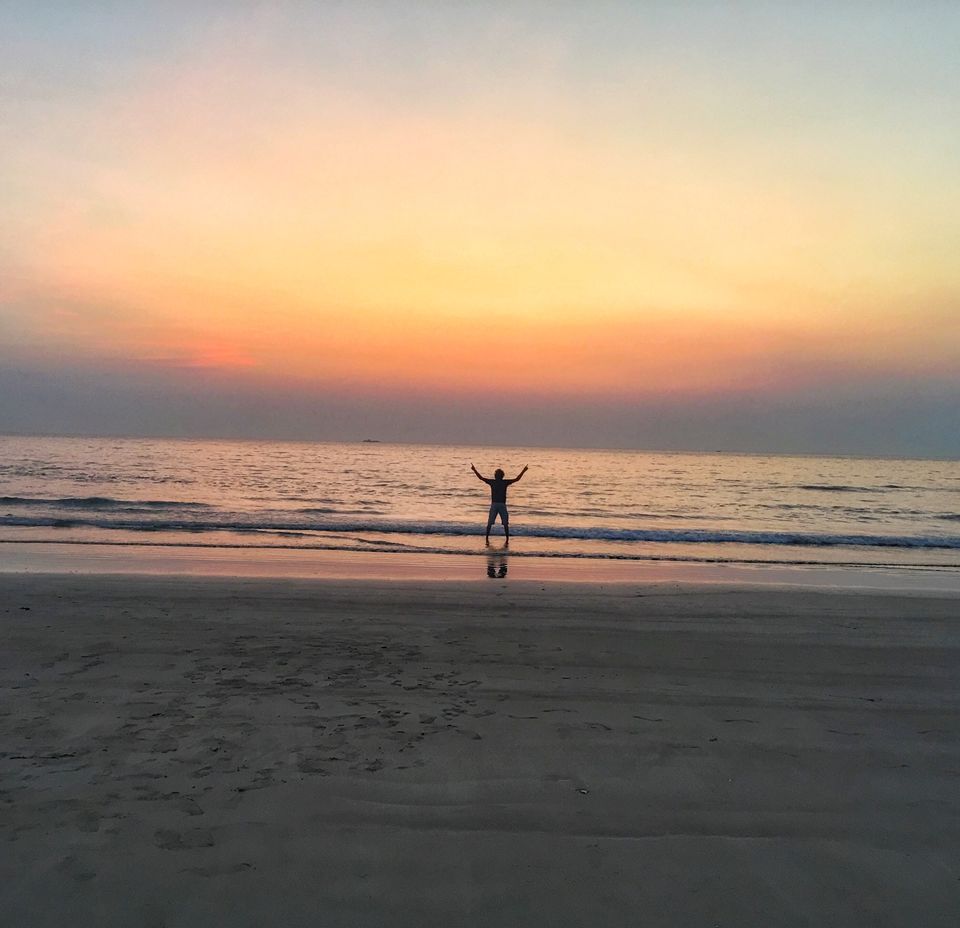 Must to do things:
1. Scuba Diving at Devbaug Beach
2. Sindhudurg Fort
3. Seafood in Homestays
December
Panchgani, Maharashtra
Zostel was the only motivation to visit this place which is about 5 hrs away from Mumbai. But the experience in Zostel is worth the ride. They have made rooms and dormitories out of shipping containers.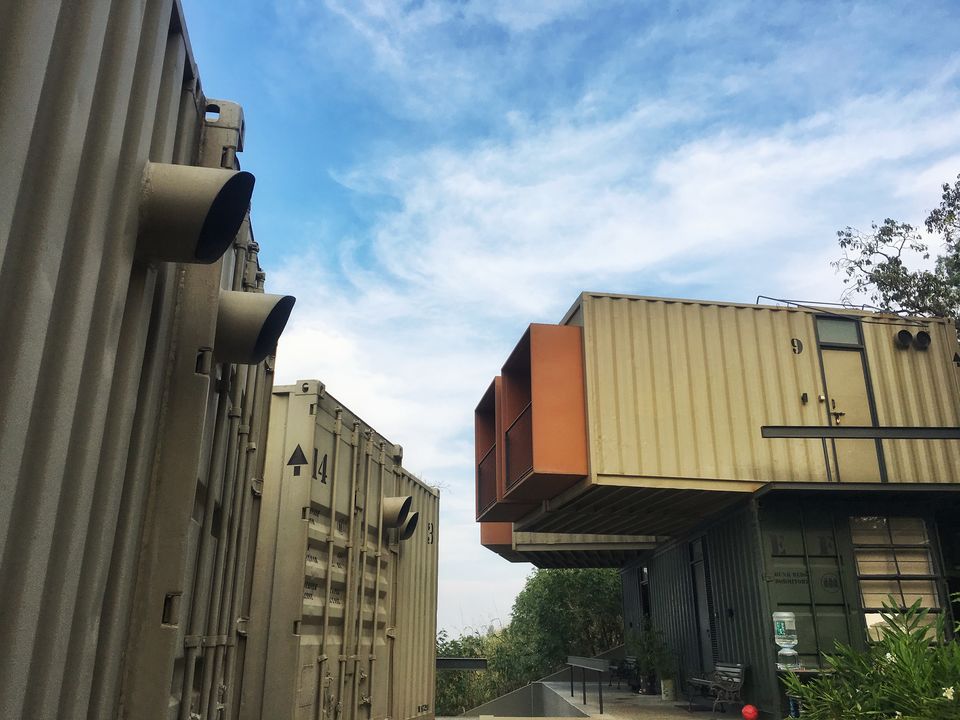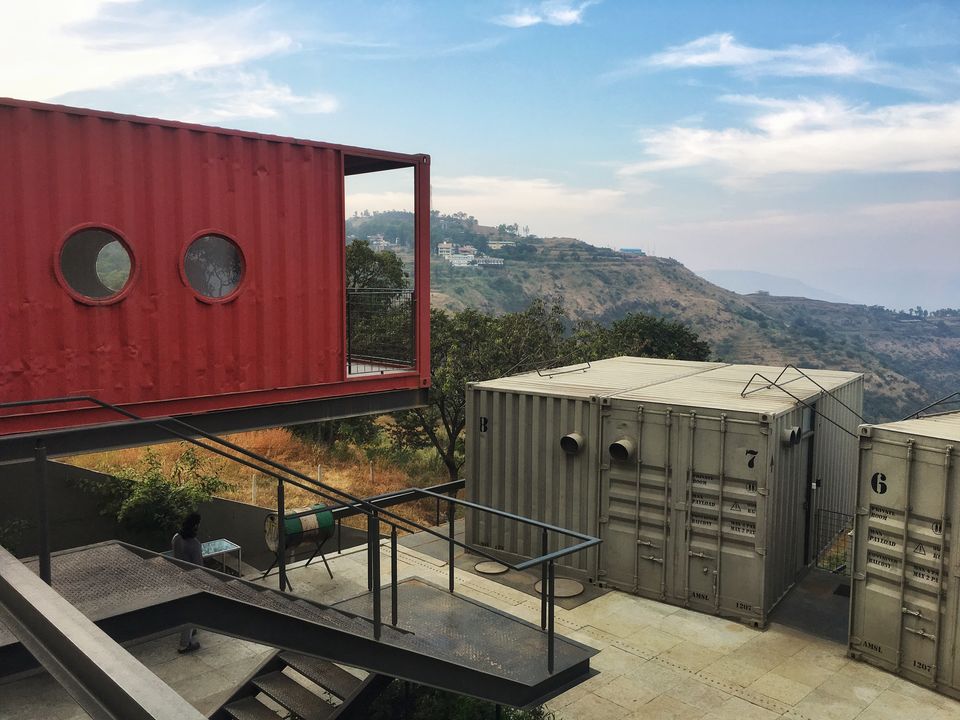 Must to do things:
1. Stay in Zostel
2. Go with Zostel guys for that sunset trek, worth the effort
3. Watch sunrise from Table Land
North Goa, Goa
The forever favourite destination. Nothing more to say!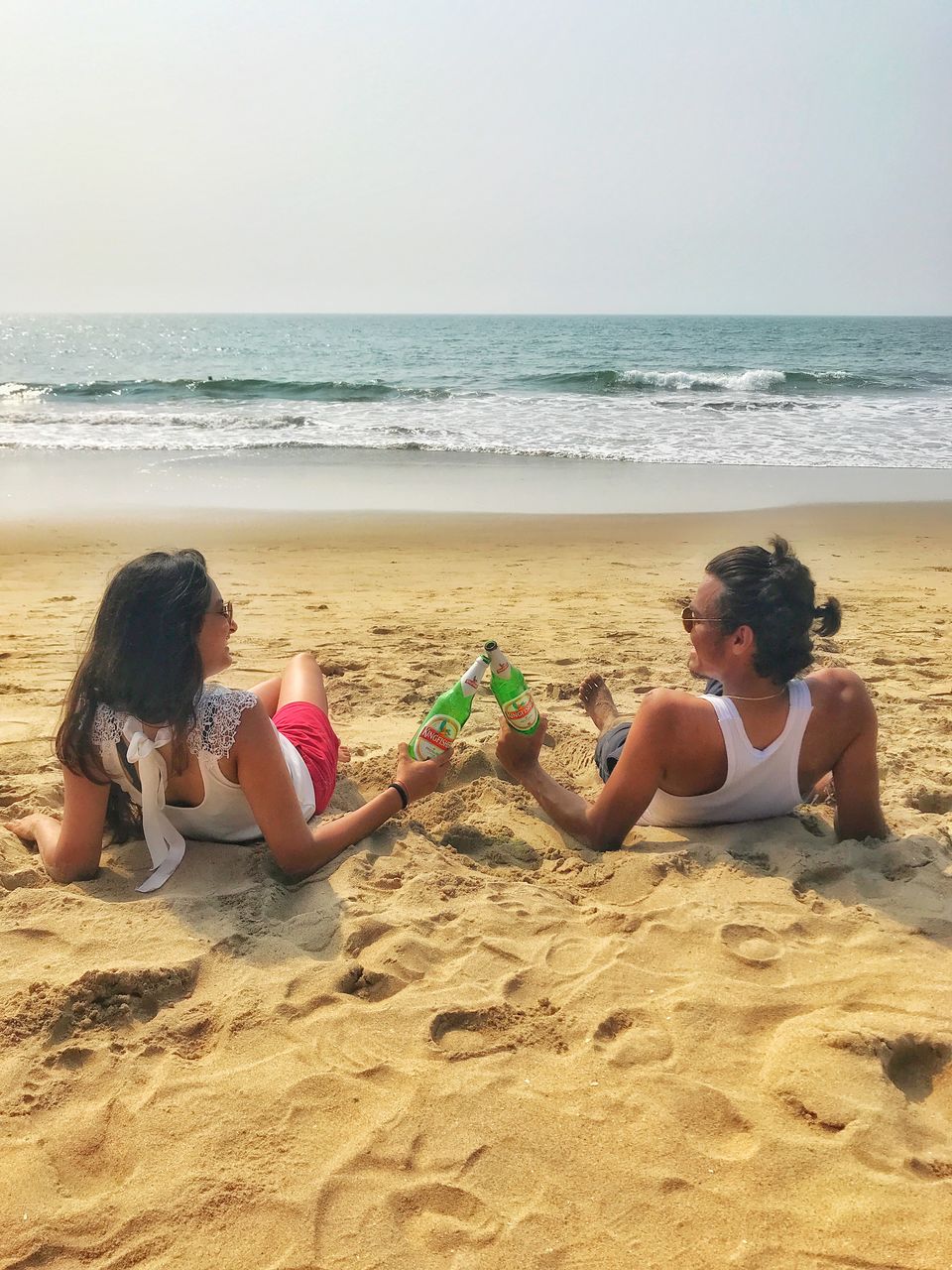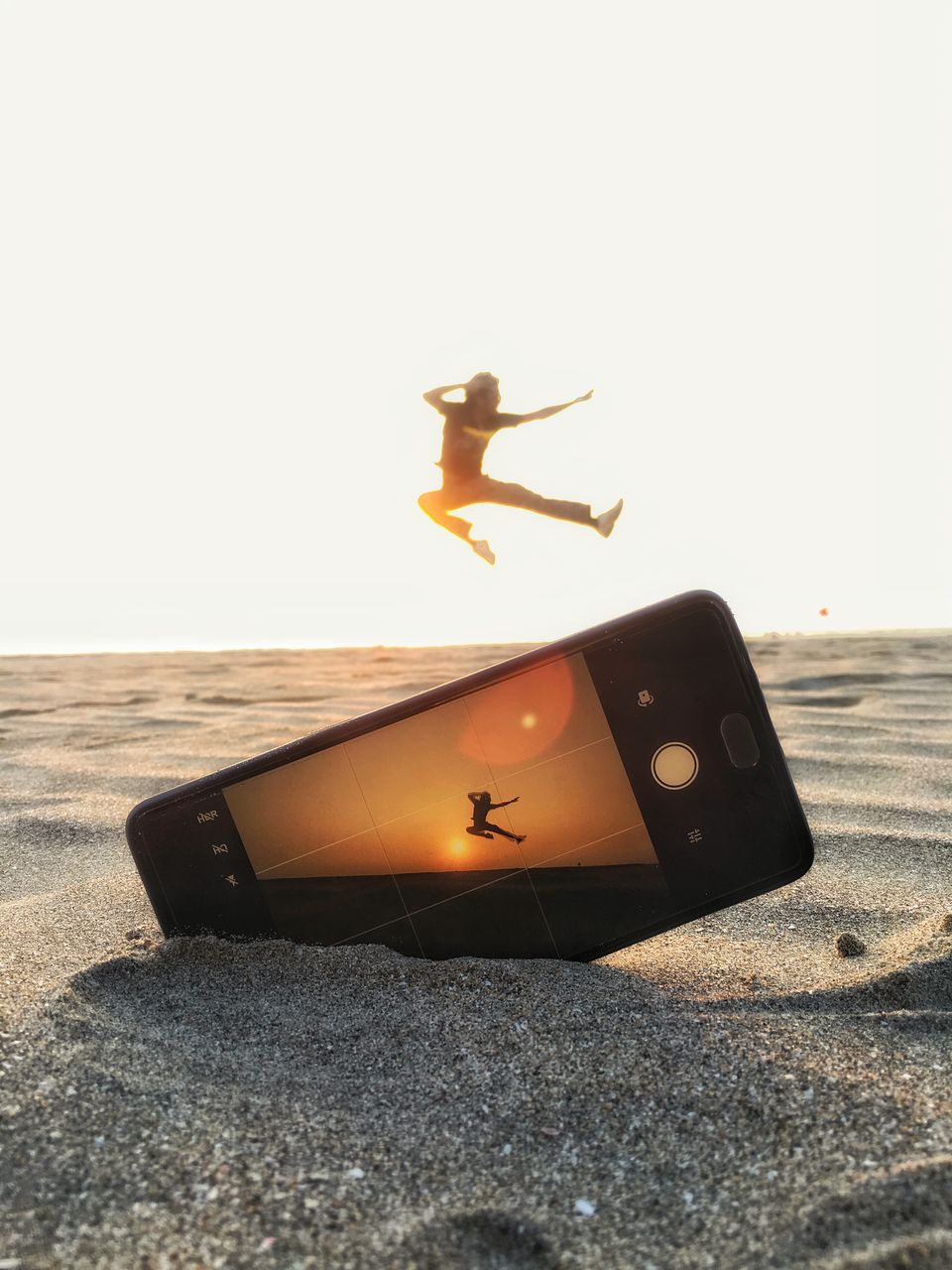 Must to do things:
1. Beer
2. Beer
3. Beer
Aurangabad, Maharashtra
Again Zostel was the only motivation to go here. It was just a week old and I wanted to explore this place first hand. Fortunately 'Nikhil Mumbiker' was also there that weekend for his YouTube Video.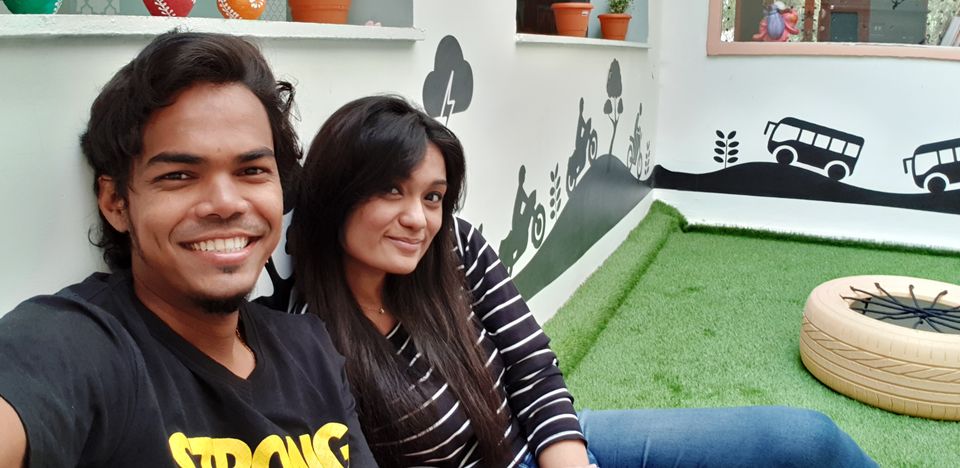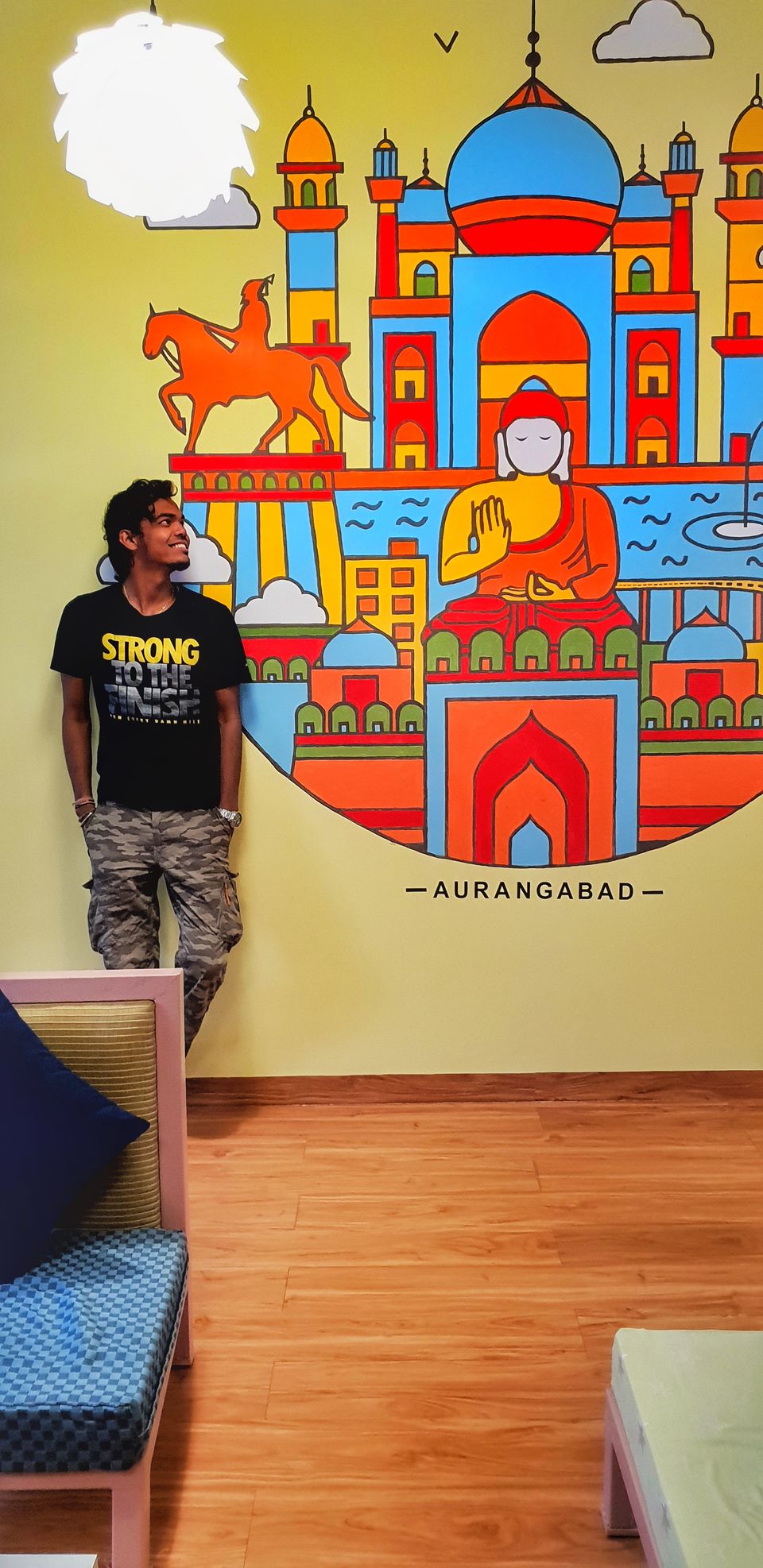 Must to do things:
1. Stay in Zostel
2. Ellora Caves
3. Ghrishneshwar Temple (9th Jyotirlinga)
Gokarna, Karnataka
Final trip of the year had to be memorable, so I rode my 6 year old bike to this destination which was 750kms away from Mumbai. The serene beaches of Gokarna just made up for this 1500kms ride. One should definitely try riding to Gokarana.
Road conditions are good too.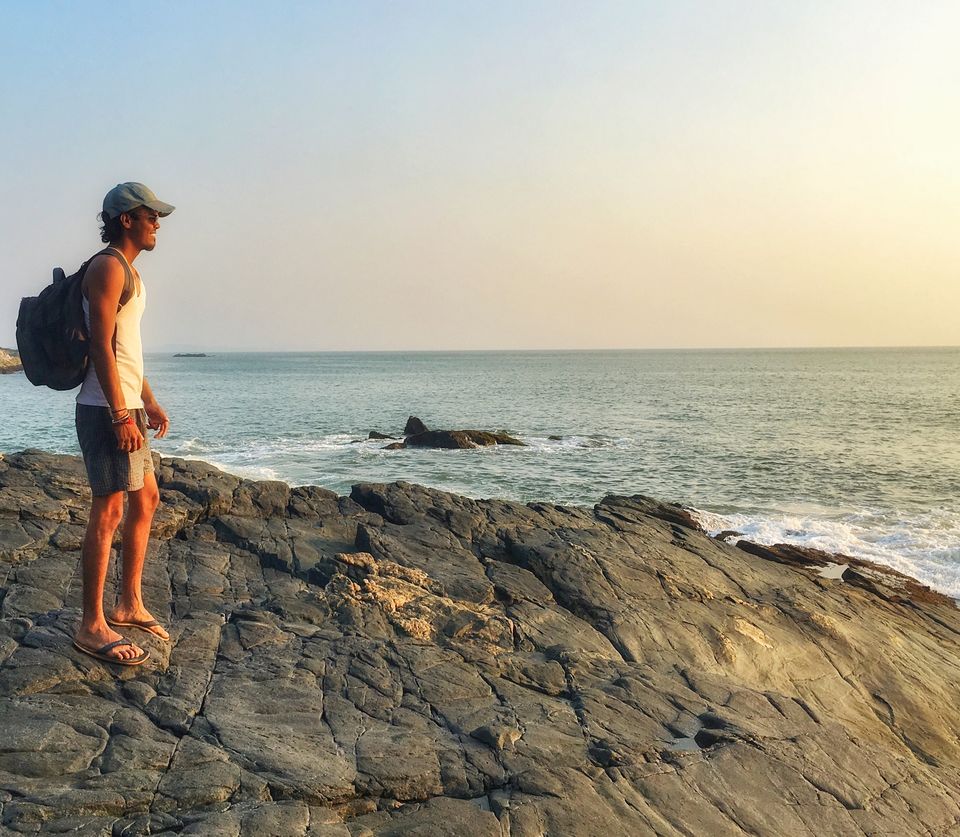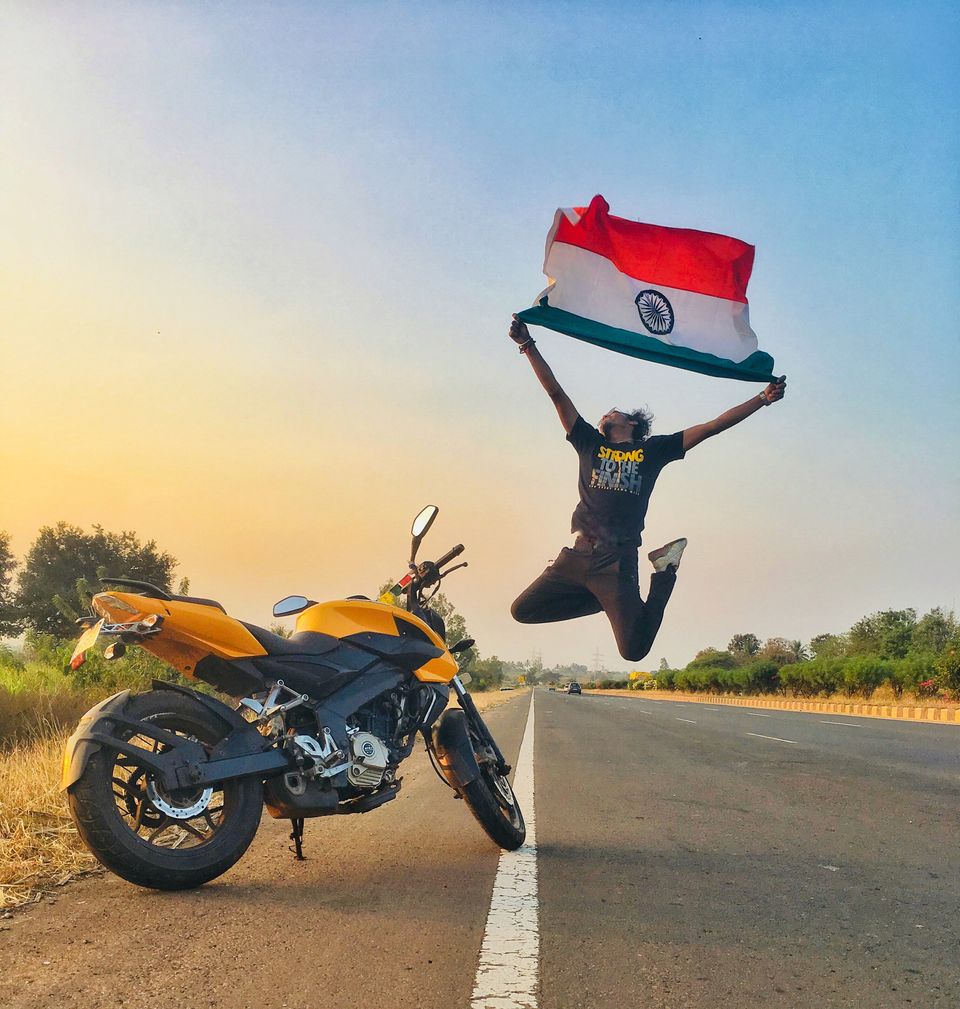 Must to do things:
1. Stay at om beach cottages
2. Hike from one beach to another
3. Have sea food on the beach cafes
4. And beer ofcourse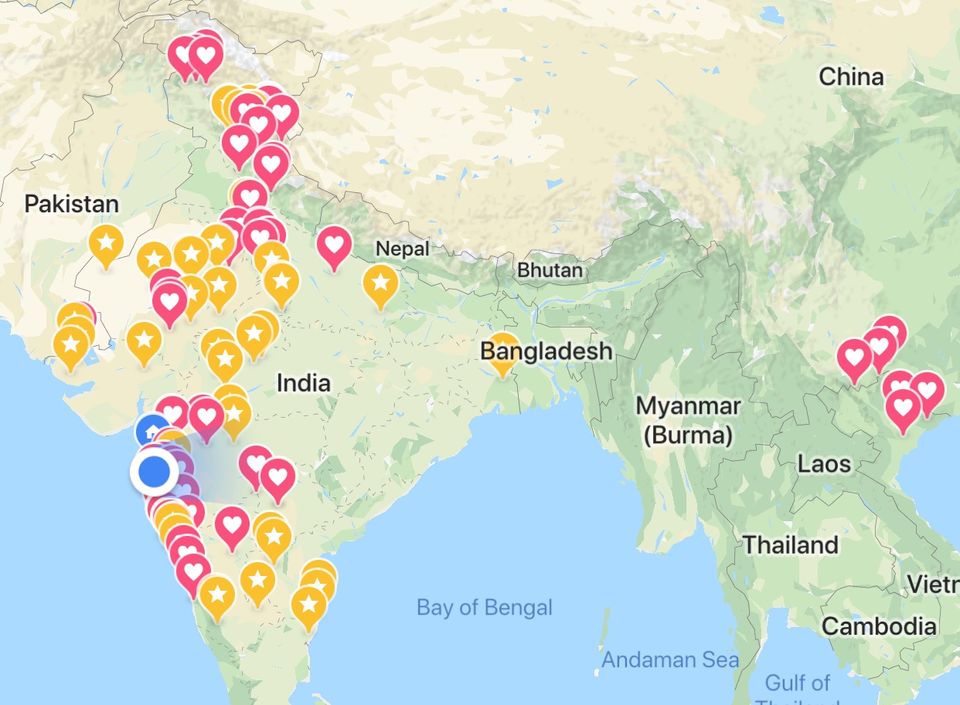 This is how I spent my 2018. Quite an year. If you still don't believe it then go check my Facebook account for the dates ;)
All set for 2019! Lets Travel!