Resilient, gnarly and sometimes terrifyingly incomprehensible; there are endless traits that we acknowledge and live up to gracefully. We know how to raise a sensational hell and live a life like there's no tomorrow, which is envious to the other half.
A security blanket is a deceiving motivation that we need to relinquish and learn to commit mistakes from which we can learn. As one helluva courageous act, travelling unleashes a beast that is battling to survive. For all you ladies, now is the perfect time to take a bold strut because there is nothing that you can't conquer.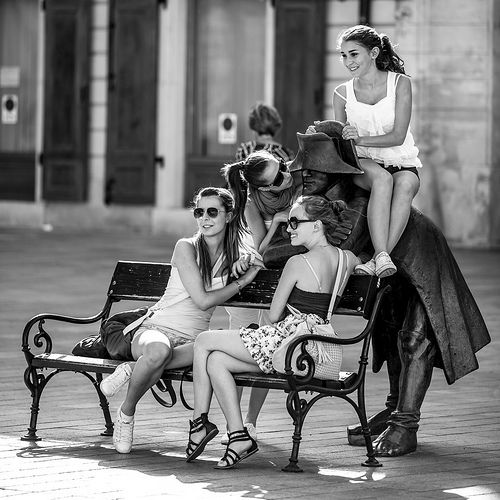 Image Credits: Miroslav Petrasko
Plan a vacation with your girlfriends before time runs out, youth gives you time-reversing creams instead of lemons before the circle of nagging begins. Here's an epic list of trips you should take in India for an all-girls new year bash.
1. Backpacking Across North-East India
You will see a collision of culture, tradition and thrill that perfectly ornaments the rest of the country. Remotely tucked away in the East, the mesmerizing land of the Seven Sisters is peppered with purely different flavours that explodes in every nook of the streets and will definitely add a new, sweeter taste to your life. Take an engaging trip with your girlfriends to backpack across the North-East and adapt an incredible sense of lifestyle, which we assure you will get fixated in your soul forever.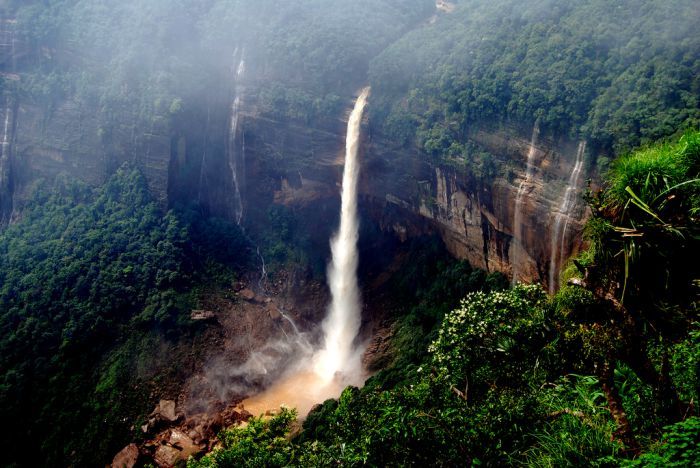 Image Credits: Karandeep Mehra
2. Drive down to the Western Ghats for the most picturesque road trip of your life
Teetering on the brink of the Western coast as one the hottest spots in the world, now will be a good time to benefit from the booming biodiversity that this country greatly proffers. A drive all the way down from Maharashtra to Kanyakumari alongside Indian Ocean. Your reckless search for serenity will conclude as soon as you explore the most tranquil and unseen beaches of the Konkan and Malabar Coast.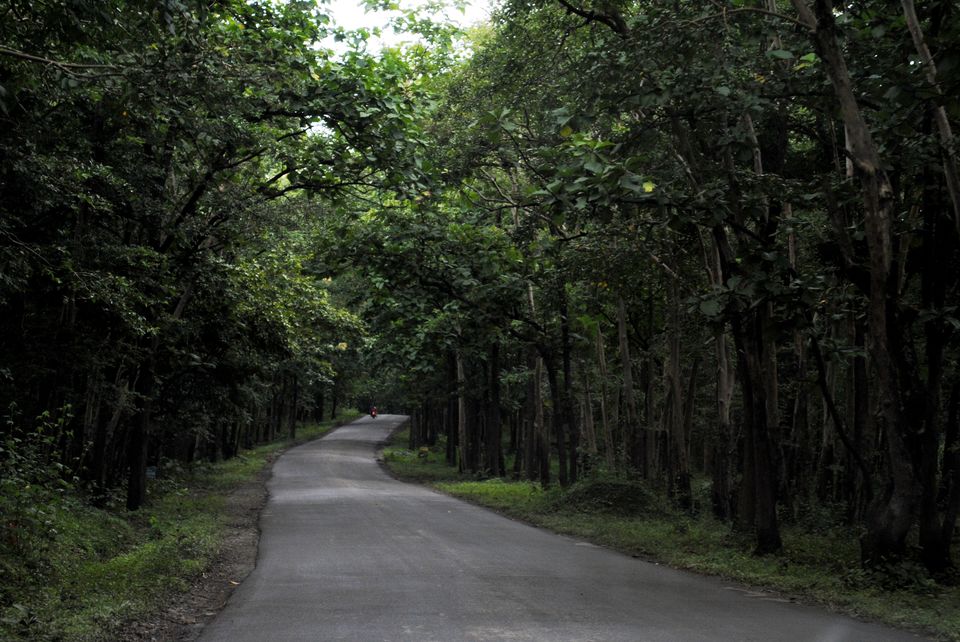 Image Credits: wikipedia
3. Get lost in the labyrinth of narrow alleys and do some soul-searching in the holy land of Varanasi
Don't let the culture shock scare you away; breath in it and let it swirl your ideologies around like a maddening gyre. There's nothing more relaxing than sitting on the edge of the Ghats, witness the Ganges flow seamlessly and watch the sun claiming its throne at dawn. Varanasi is a pathway to salvation for some and a wicked road to intimacy for others. Take an all girls trip and discover yours now.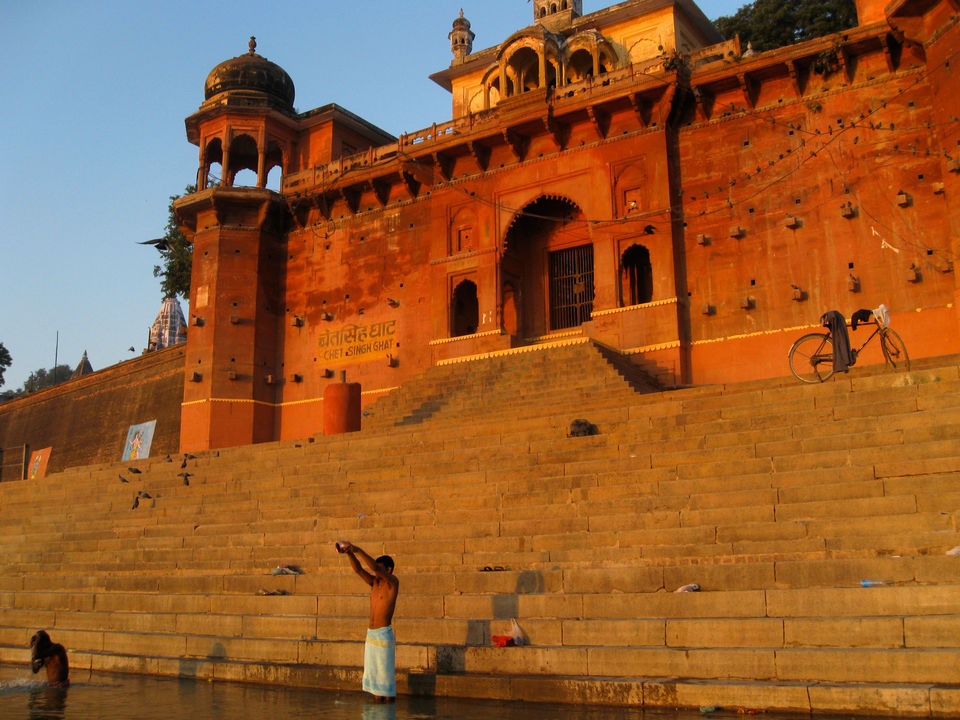 Image Credits: wikipedia
4. Take a dive into the pristine waters of Radha Nagar Beach this time instead of Candolim at the Andaman island
Those jaw-dropping little black dresses and questionable hot pants make a valid point whenever we hear someone whisper ''beach''. At Andaman, you will be expected to bring out the sassy side that you've long kept hidden and waiting for the right kind of trigger. The undulating teal waves and crystal sand of Radha Nagar beach will make you want to settle in for a lifetime at a tree house. Now is the time to get going and be outdoorsy.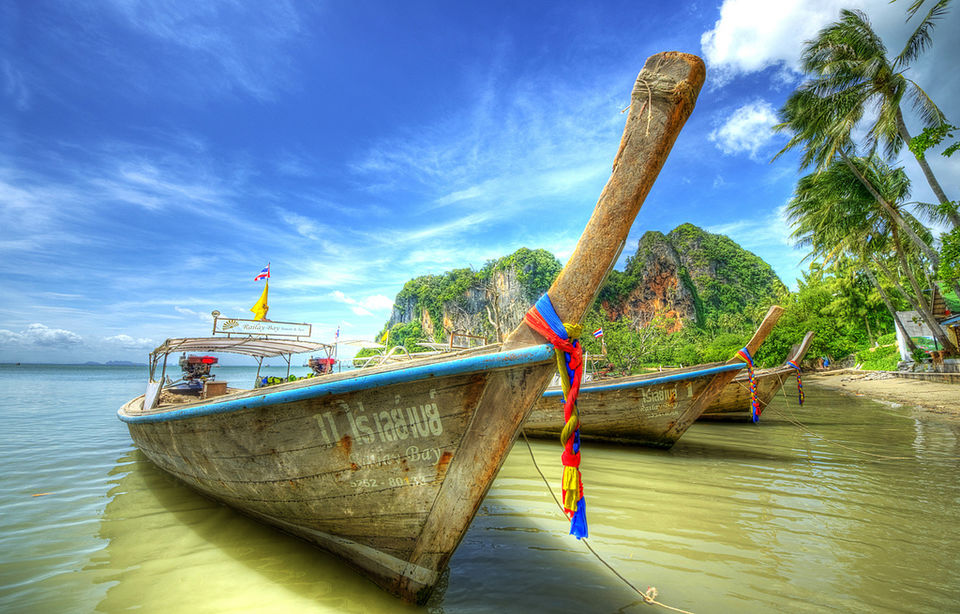 Image Credits: Mike Behnken
5. Devour the historical ruins of Madhya Pradesh
It aches to refer the historical marvels as ruins, especially when you're at the beating heart of incredible India. Madhya Pradesh will stun you with the powerful effect that it withholds behind its sepia and oxidized facade. It's time to relish what you have missed so far and pin Khajuraho, Amarkantak, Orchha, Gwalior and other historical hidden gems on your map. Plan a weekend getaway with your girlfriends and sit back for some legacy anecdotes that you can pass on to your little traveler someday.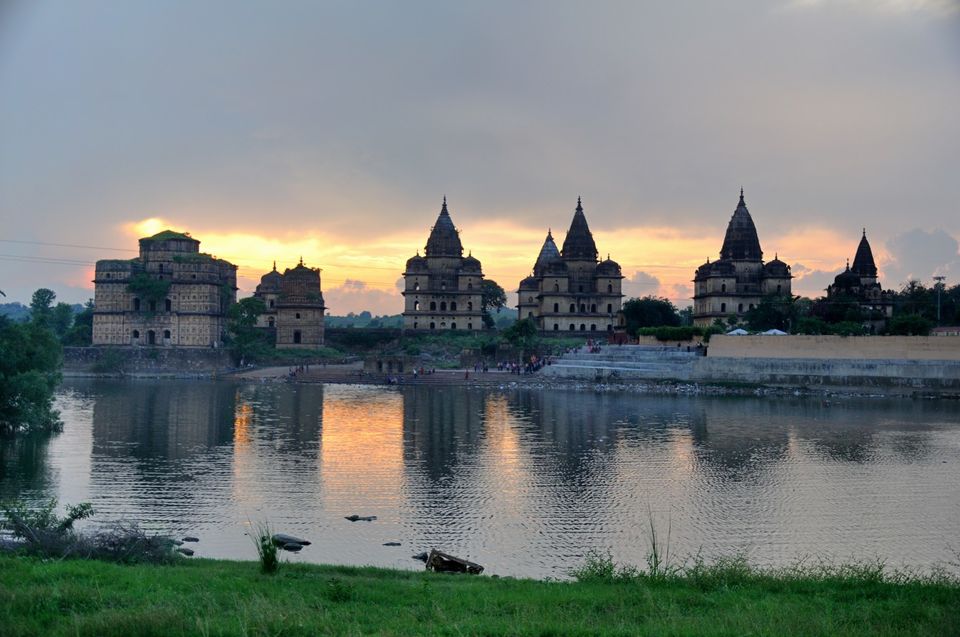 Image Credits: Amit Rawat
6. Learn to ride a bike and trek to the scenic Valleys of Ladakh
This might be the most badass thing you can pick from the list and will leave you breathless once you're on it. The enchanting land of Ladakh doesn't really need an introduction. The images have itched us till the moment we actually explore the valleys through our eyes that will set free the weird poet we all know we have in ourselves. Rent a bike and ride your way to endless life lessons and first-Evers, which will change you forever. Go on Girls!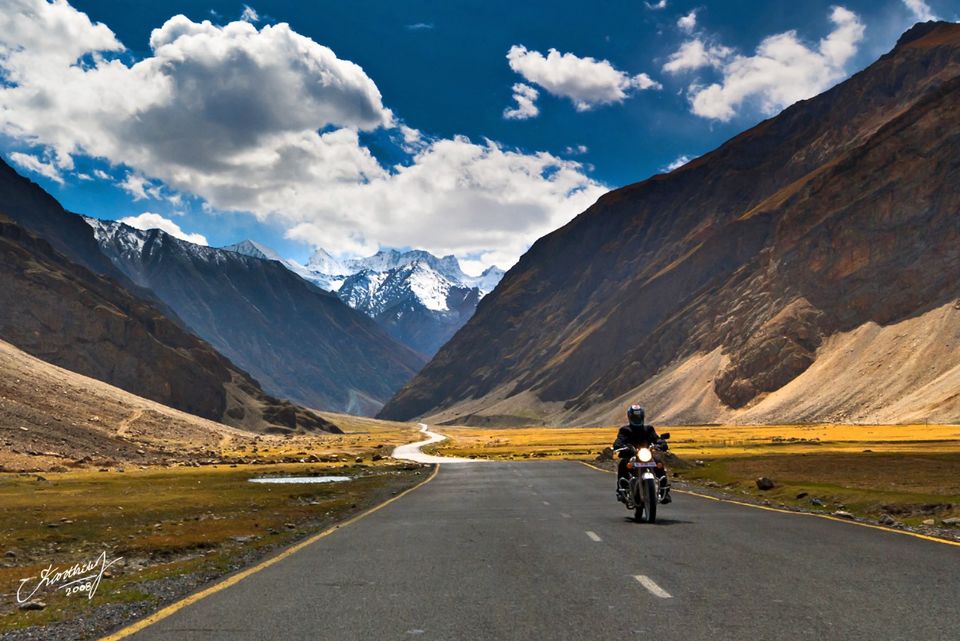 Image Credits: Motographer
7. Plan a journey to the forts of Rajasthan and catch the most beautiful sunsets
There's only one picture paradigm place in India for gorgeous silhouettes. Rajasthan is an amalgamation of places that have an identity of their own. The colour of sand, palaces and forts are so picturesque as if they were colour coded by various designers. This culture city will grab hold of your attention and will urge you to come back. Get that super groupie snapshot with your girls now and get a taste of the Royal living.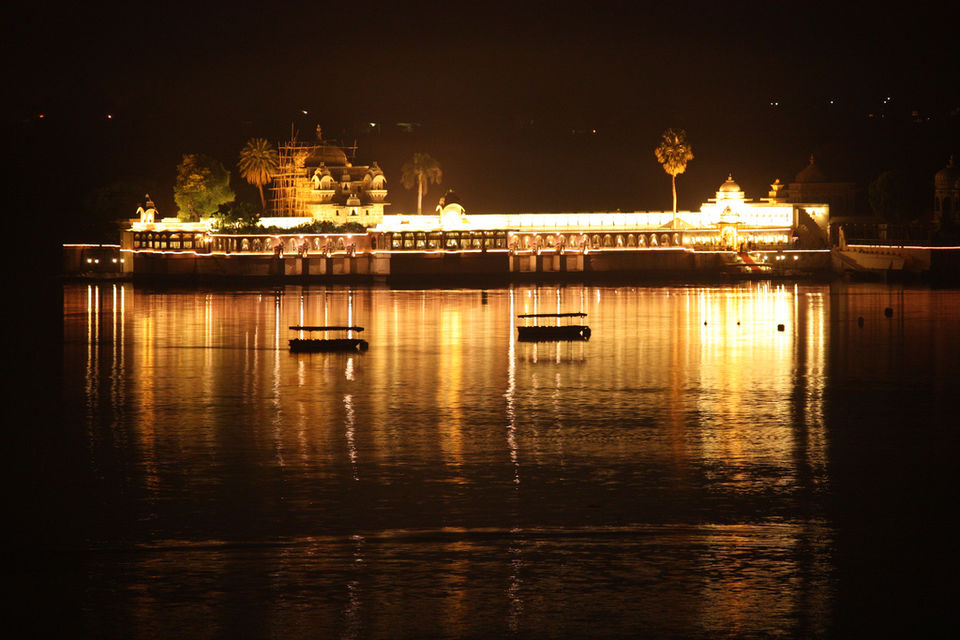 Image Credits: Arian Zwegers
8. Learn yoga, go river-rafting and camping in Rishikesh
There is always that one ''tomboy'' of the group who will come up with the most daring and wicked plans. We are not friends if we are not willing to appreciate and experience what the other person has in store for us. Among the cliched highlights, it is one of the best places in India to explore on foot and simply watch people be. When in Rishikesh, travel as a believer in something, anything as that will erase and wrought ideologies for you.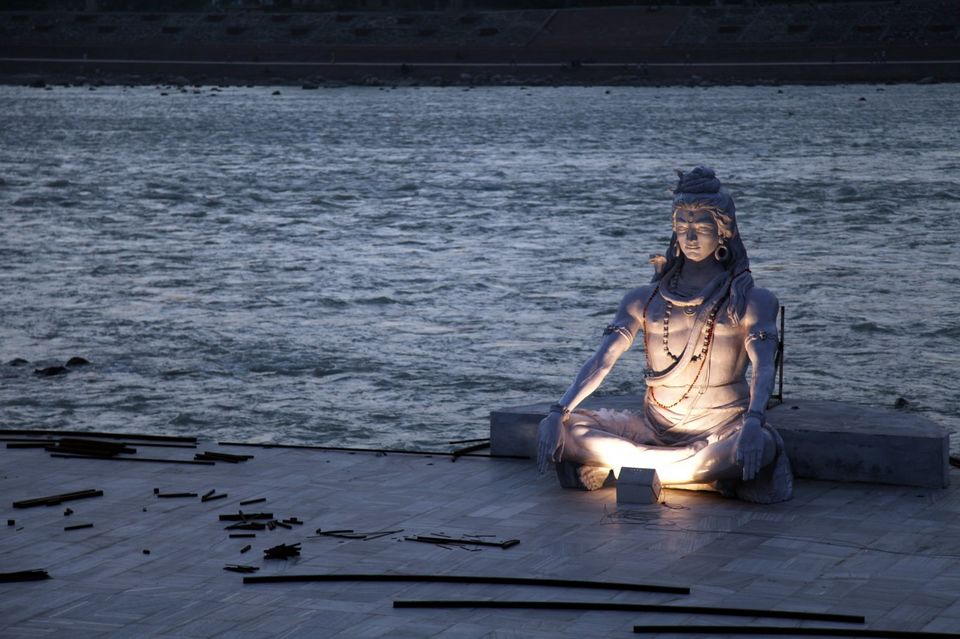 Image Credits: Naresh Rao
All you need to do now is get packing already.
If you have any other interesting travel plans for an all girls trip, post a comment below and share your stories.