Some months back, a colleague of mine seemed extremely worried about her married life and how things were going with her husband. She was concerned that they might get separated if things didn't take a turn for the better. Reason? The couple felt that they didn't have enough time for each other. This made me realise that in long-term relationships, sometimes real life can get in the way, no matter how close you and your partner are.
So, what do you do when you need to fan those flames a little to reignite your relationship? Travel, I say! But I'm not talking about the conventional, chill-by-the-beach vacation. Sometimes, you need something that is slightly more exciting and will take you off the beaten path. Here are some ideas to get you started:
Discover each other's creative side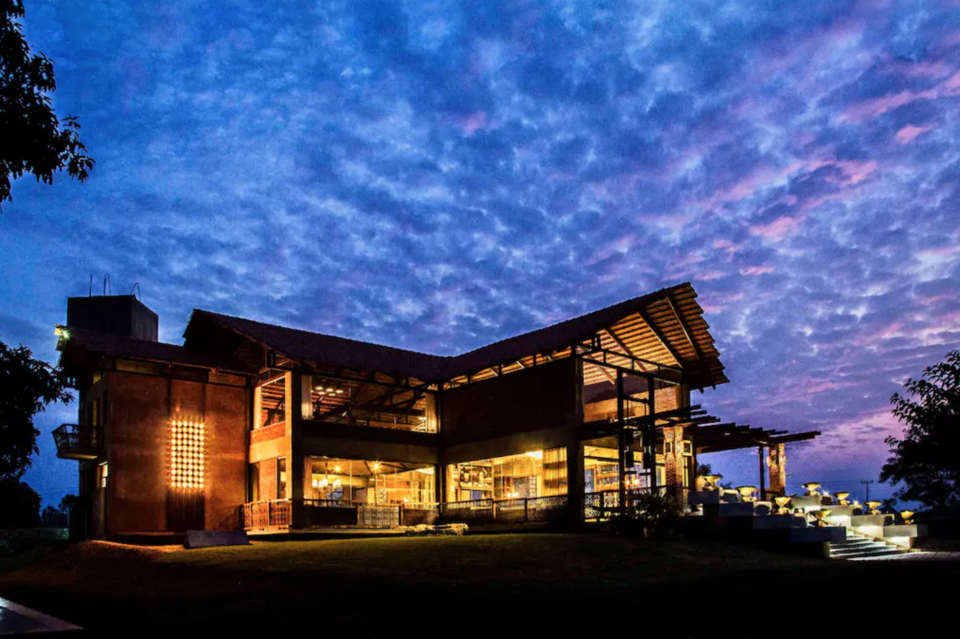 Tucked away in the remote village in Madhya Pradesh, hidden between mustard and sugarcane fields, Art Ichol is a luxury experience perfect for all kinds of artists and creatives. The beauty of this Airbnb lies in the fact that one can adapt to it as per their idea of a retreat.

Their specialised estates, each set within four acres of lush green environs, offer a unique experience with upscale lodging, incredible activities, and delicious meals prepared with organic food that is grown within the premises. Try your hand at pottery, learn metal casting together, or build a sculpture to take back home. Art Ichol gives you a chance to explore new facets of each others' personality. Plus you can spend time drinking wine and spending quiet moments with each other to strengthen your bond.
Cost
Rs 6,500 per night
Location
Maihar, Madhya Pradesh
Enjoy fishing and romantic evenings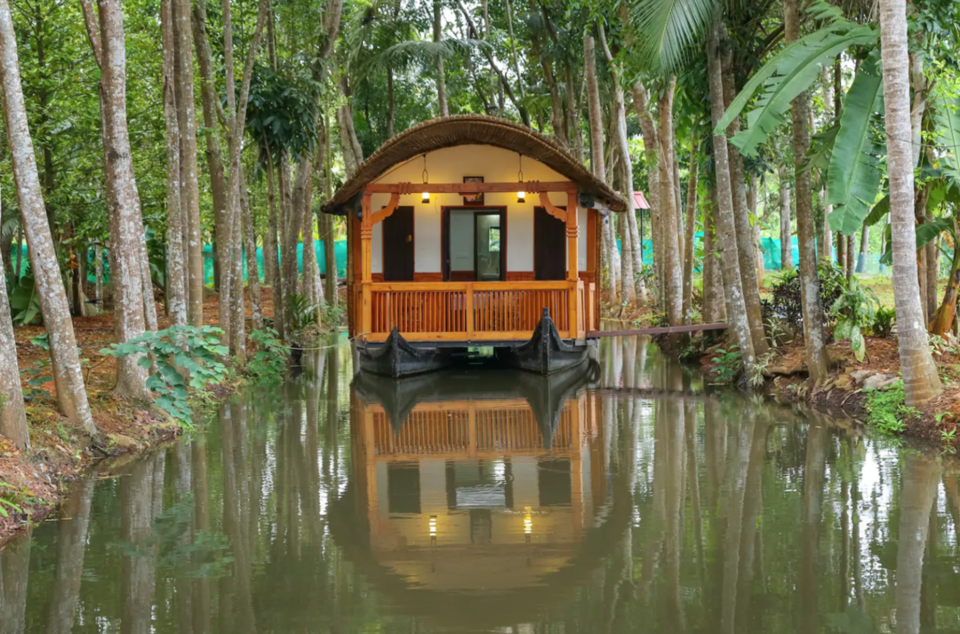 This isn't another houseboat pegged as a romantic stay. A floating villa set up on two canoes in Lake Vembanad, this beautiful Airbnb, run by a local family is the ideal spot for a romantic getaway. Let the gentle waves rock you to sleep and let the sound of water lapping up against the shore wake you up. Sit on the porch outside your room to watch the sunset and take the canoe out for a spin into the backwaters as you try your hand at fishing. The hosts can even make you a lovely dinner with the catch of the day. It doesn't get better than this!
Cost
Rs 2,500 per night
Location
Aryad South, Kerala
Camp together in the wild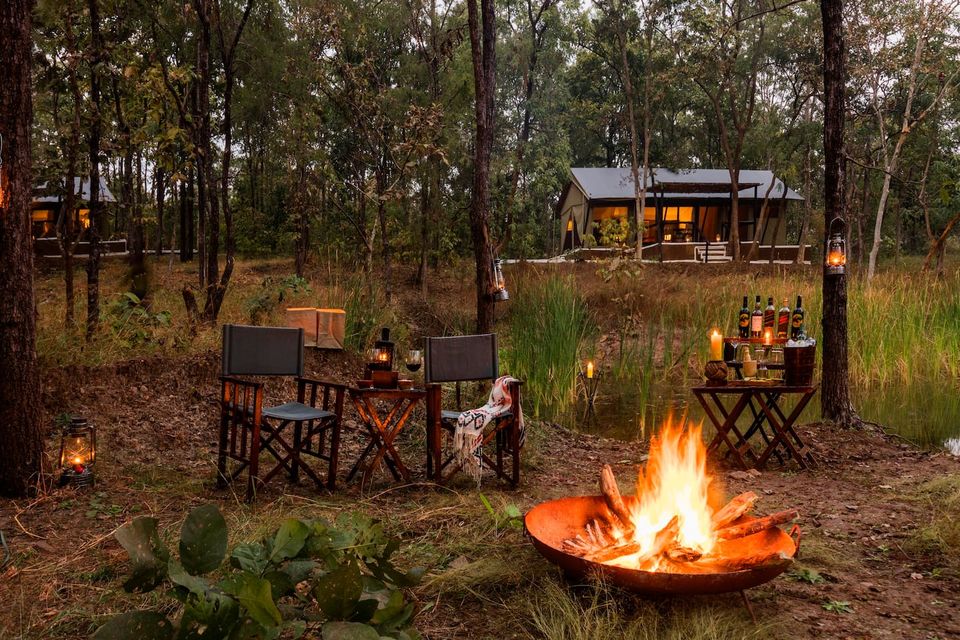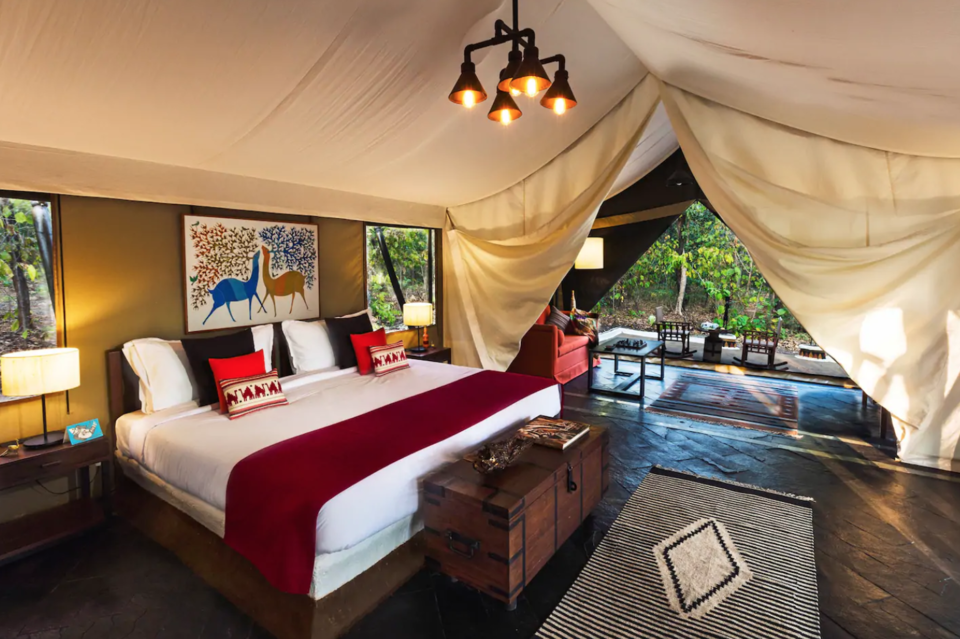 Whether you feel at home in the great outdoors or are more of a glamper, this jungle lodge is the perfect Airbnb to spend some quality time with your significant other. Wake up to the sound of birds chirping and the wind rustling through trees from the comfort of a plush bed inside your spacious tent.
The interiors are warmly lit and equipped with all facets of modern luxury imaginable. There is a porch outside each tent and a lake next to the premises, which is located inside the Saputara Tiger Reserve. This place is removed from the massive crowds and tourists seen in other jungles of Madhya Pradesh. Go on a jungle safari together, enjoy meals in rustic surroundings and relax by the bonfire in the evening.
Cost
Rs 28,000 per night
Location
Saputara Tiger Reserve, Madhya Pradesh
Ride horses and practice yoga together
If you're a couple that likes to work hard and play harder, then you will love the combination of adventurous horse riding sessions coupled with indulgent massages at The Black Box. This unique Airbnb property in Tamil Nadu is an industrial-style guest house built out of recycled shipping containers. And it is located inside a riding school situated close to Auroville.
This stunning retreat offers all-inclusive ranch vacations, including meals, drinks, lodging and a number of other perks that you and your significant other can delight in together. Depending on when you visit, you can also sign up for yoga, surfing, swimming, and ayurvedic massage sessions during your stay.
Cost
Rs 5,200 per night
Location
Red Earth Riding School, Tamil Nadu
Indulge your senses at a coffee plantation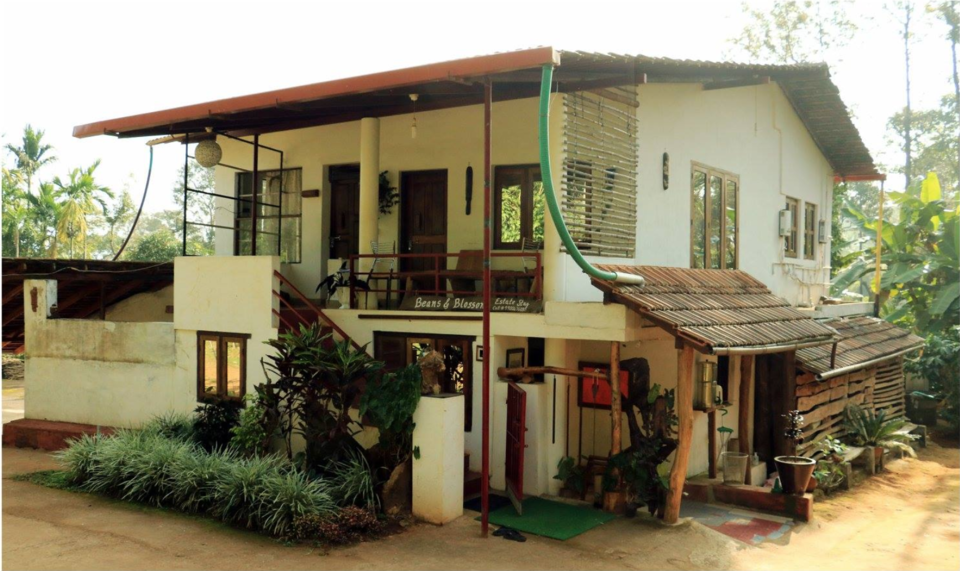 If you and your partner are coffee enthusiasts, then you'll love this combination of plantation tours and coffee tastings almost as much as each other. While not a traditional luxury stay, the Beans and Blossom Estate is located in the middle of a lush green coffee plantation spread over eight acres. The minimalist property offers a secluded recluse from the mundanity of everyday life.
You can choose to stay in, sample delicious coffee, and spend time rediscovering each other or you can ask the hosts to show you around the plantation and learn about coffee cultivation– making for a more enriching experience. If you're in the mood for shopping, you can find log furniture for sale at the plantation to take back home as a souvenir.
Cost
Rs 1,310 per night
Location
Coorg, Karnataka
Stay on a solitary island away from people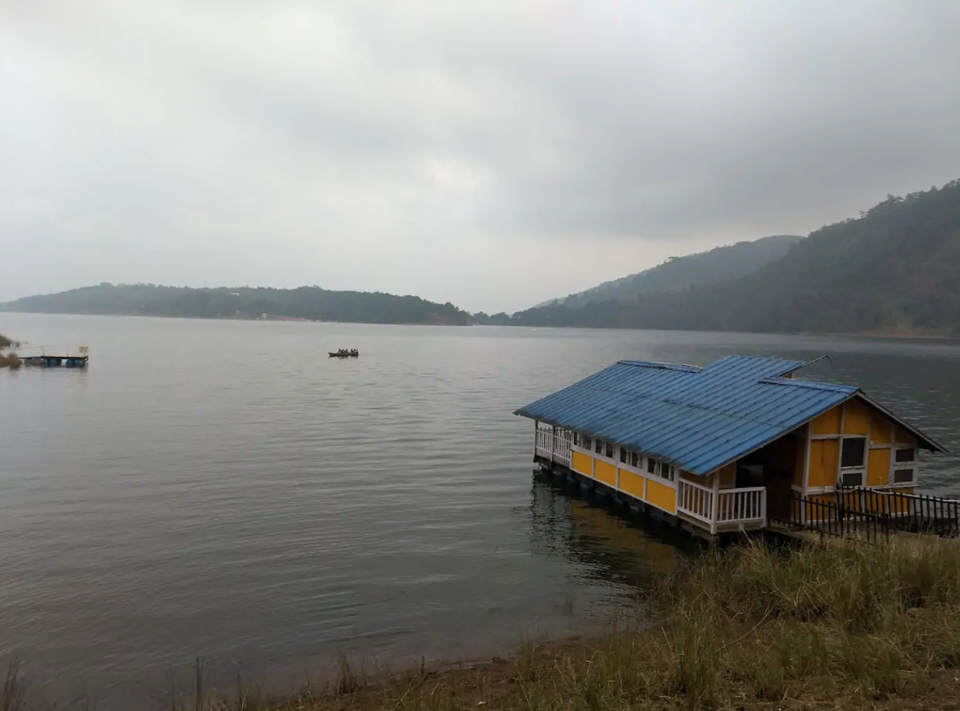 For couples that have their spark and possibly themselves, The Boathouse of Umiam offers a peaceful escape to connect with each other. Owned and operated by a Khasi family, this stunning Airbnb is located on the Lumpongdeng Island in Meghalaya–a place where there isn't a human soul in sight apart from the hosts, Poul and Arin.
The beautifully decorated space looks like something right out of a Hollywood film. There's no cell phone reception and WiFi, letting you truly focus on what is important – each other. Stay in, go for a walk around the woods, try your hand at fishing, and find out more about the Khasi lifestyle at this one-of-a-kind property.
Cost
Rs 3,000 per night
Location
Lumpongdeng Island, Meghalaya
Live your literary fantasies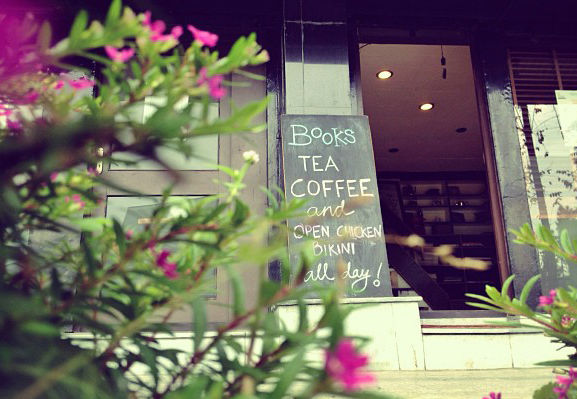 The quaint Airbnb located in Gangtok, Sikkim–Bookman's B&B gives bookworms and literary enthusiasts a chance to have the vacation of a lifetime. If you and your partner love books, coffee, and home-baked goodies, then this place is for you.
The homestay has a cafe on the ground floor, an award-winning bookstore with the choicest of books on the first floor, and three cosy rooms on the third floor. You really don't need an itinerary when you're here because you can lose yourself in the world created by great authors as you rediscover each other. Pick out a book for your partner and ask them to do the same, bond over shared interests and let the beautiful surroundings do the rest.
Cost
Rs 1,750 per night
Location
Gangtok, Sikkim
Live in the jungle while you volunteer to save the environment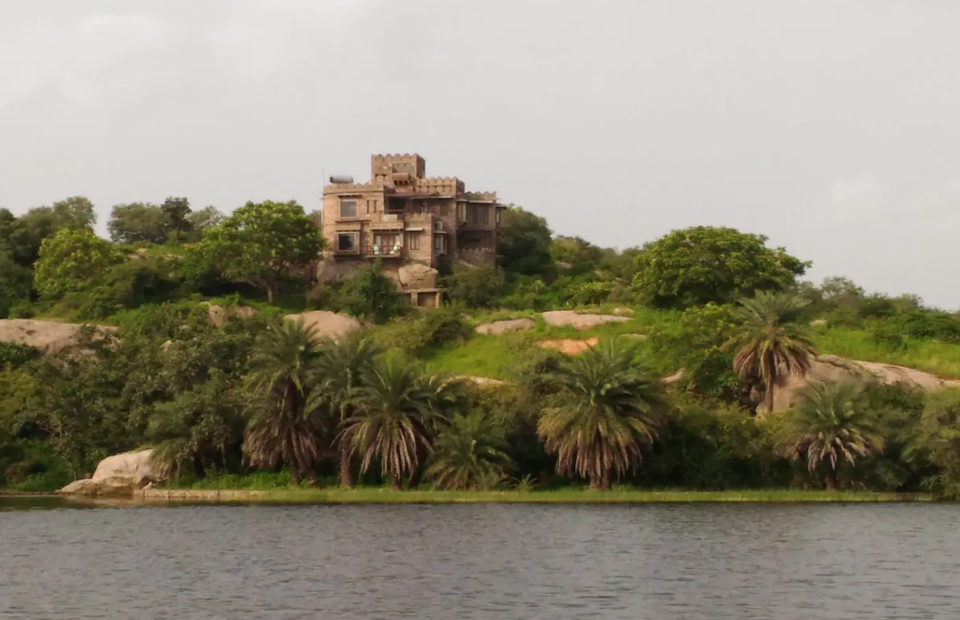 Converted into a luxury stay from a 200 year old hunting pavillion, Shikar Oudi is a beautiful lakeside property located about 50 km from Udaipur. If indulgence without harming the environment is your idea of the perfect vacation then head to this place. The beautiful haveli overlooks a forest which is also a conservation site. The hosts are devoted to sustainable practices such as reforestation, freshwater management and community outreach. You can spend some quiet time by yourselves in the evening and during the day, volunteer together for the conservation efforts.
Cost
Rs 9,000 per night
Location
Udaipur, Rajasthan
-------------------------------------------------------------------------------------------------------------
Couples in the modern age have a number of stressors to deal with. Travelling helps them bond together in ways other activities cannot. To rediscover each other, to grow closer, and to fall back in love – are some of the reasons why people Airbnb. Why do you?
Let us know your favourite place to travel with your partner in the comments and share why you Airbnb on Tripoto.
In association with Airbnb