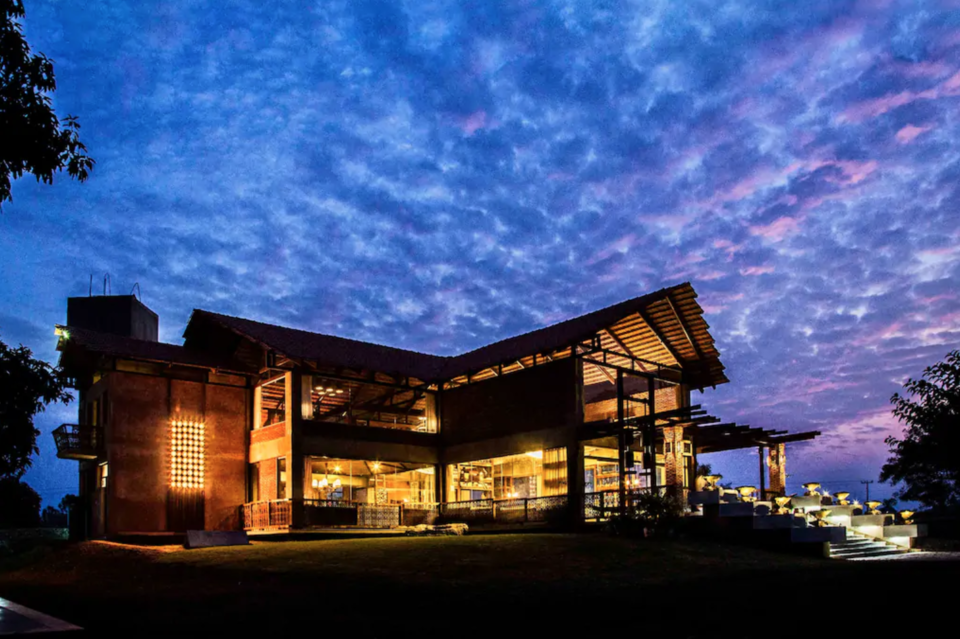 A few kilometres off the highway connecting Khajuraho and Bandhavgarh, lies a small village tucked away between mustard and sugarcane fields. Ichol is not a destination on India's tourist map. In fact, chances are, you've not even heard of this place.
Located about 8km from the industrial town of Maihar, Ichol is a haven for artists. Since the first time in 1997, when artist Bikash Bhattacharjee visited Maihar and got inspired by the rural setting for his paintings, Maihar and Ichol became popular spots for painters, ceramicists, sculptors, and even photographers and filmmakers.
It was in 2012 that Ambica Beri, who has been running Kolkata's famed Gallery Sanskriti for 25 years, realised the potential of this place. She was on it and soon and turned it into a stunning retreat that aims to stimulate and grow the artists' community in India.
Ideal for
While it was opened with artists in mind, Art Ichol is now a place that welcomes anyone who would like to let their creative juices flow. Whether you're a backpacker, a solo traveller, an artist looking for inspiration, or just a traveller looking for an off-beat experience, Art Ichol will challenge your conventional notions of travel and stays.
The beauty of Art Ichol is that one can customise their holiday according to their idea of a retreat. Whether you want rest, recreation, activity, or a working holiday – you can create your own itinerary.
About the property
Set in four acres of lush green surroundings, Art Ichol is not just a property, but a unique experience. The retreat has specialised infrastructure with airy rooms and courtyards that allow artists to practice their craft and hone their skills in the best way possible. But that's not all. Art Ichol also houses a stunning collection of stone, metal, and ceramic sculptures, and fine arts pieces that are arranged aesthetically.
The Ichol Art Centre has re-imagined interiors. It comprises of an art gallery, metal casting workshop, an open air sculpture park, fibre glass studio, stone and wood carving work space, painters' room and art café. Residents can access all the skill studios and work spaces, basic art material, and an artists' aid during their stay.
There are 4 cozy but airy rooms in the art residency with a fully furnished kitchen for travellers' convenience. There is also a gymnasium, clean and modern washrooms, and various picnic spots throughout the estate. The property is strategically located close to the Maihar highway.
Food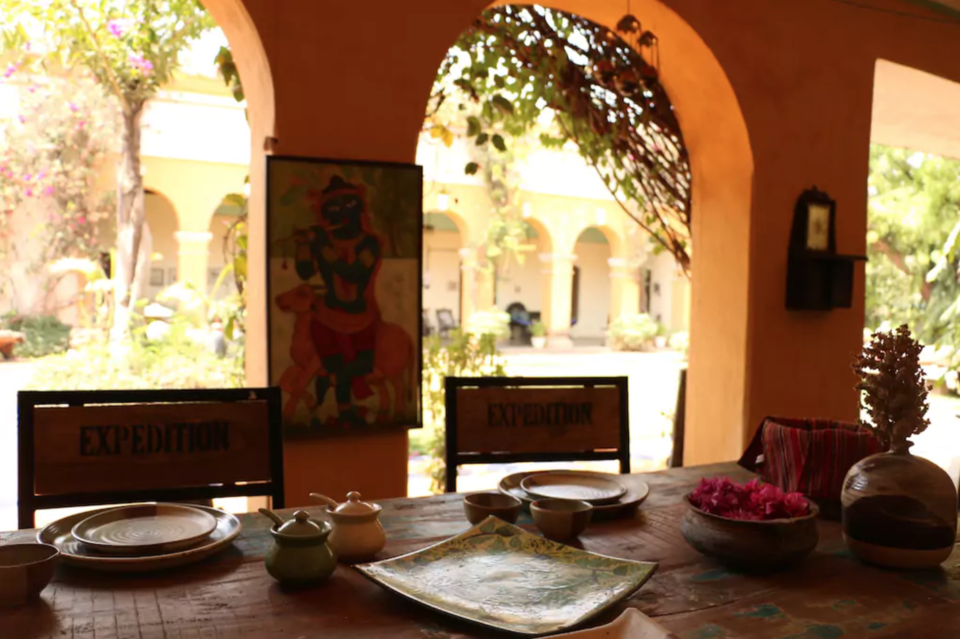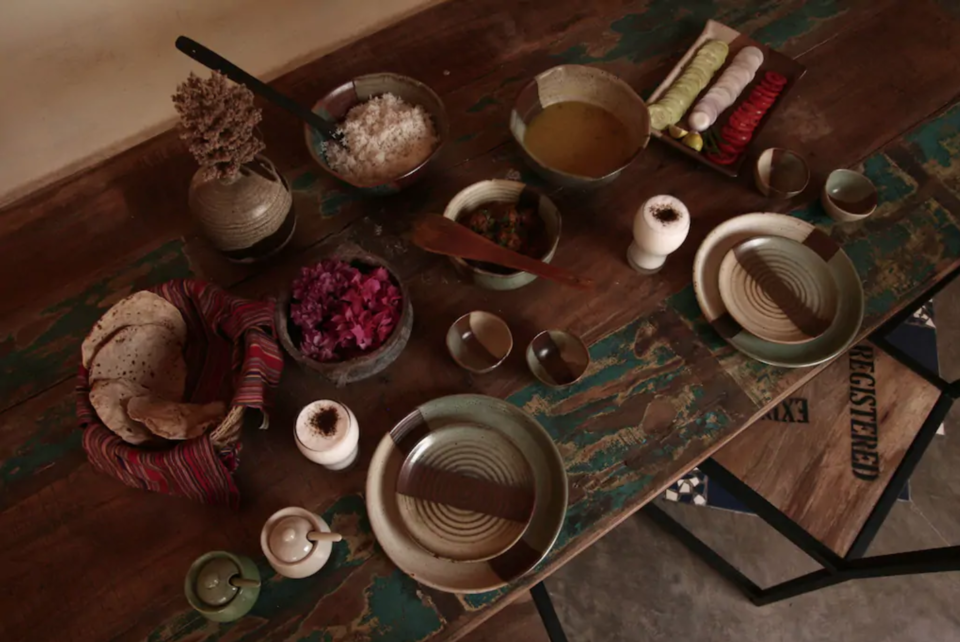 There is a fully furnished kitchen on the property that guests can access whenever they want. The meals are made using mostly the local, organic produce grown in the estate's kitchen garden. All three meals are included in the room's tariff. Depending on the number of people staying, there are barbecues and wine during the evenings.
The food is served in crockery that has been hand-made at the art centre itself.
Cost
A one-night stay at the property starts at Rs 6,500. This includes all three meals and unfettered access to all the workshops and studios within the property.
Things to do in and around the property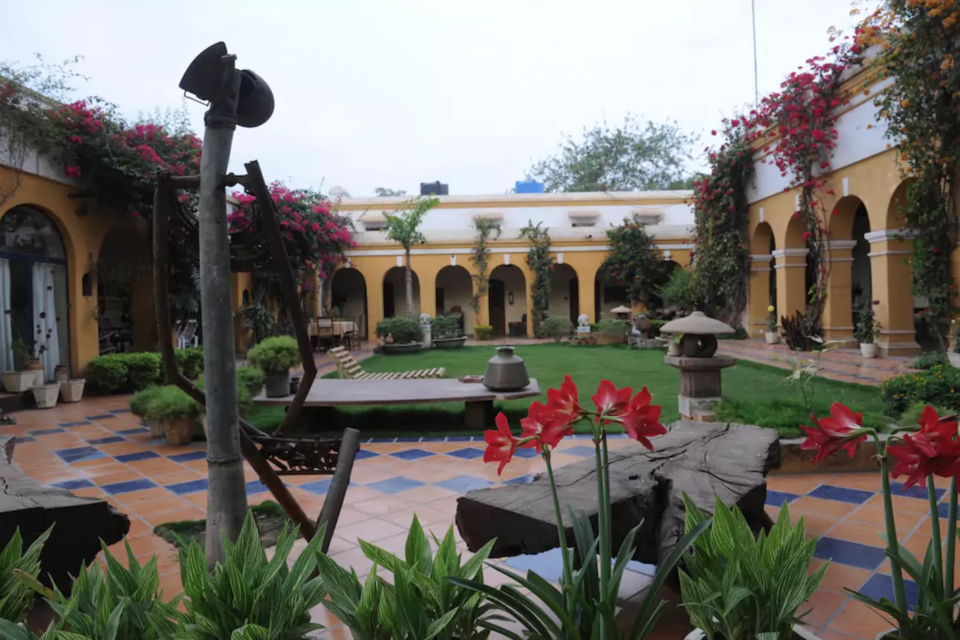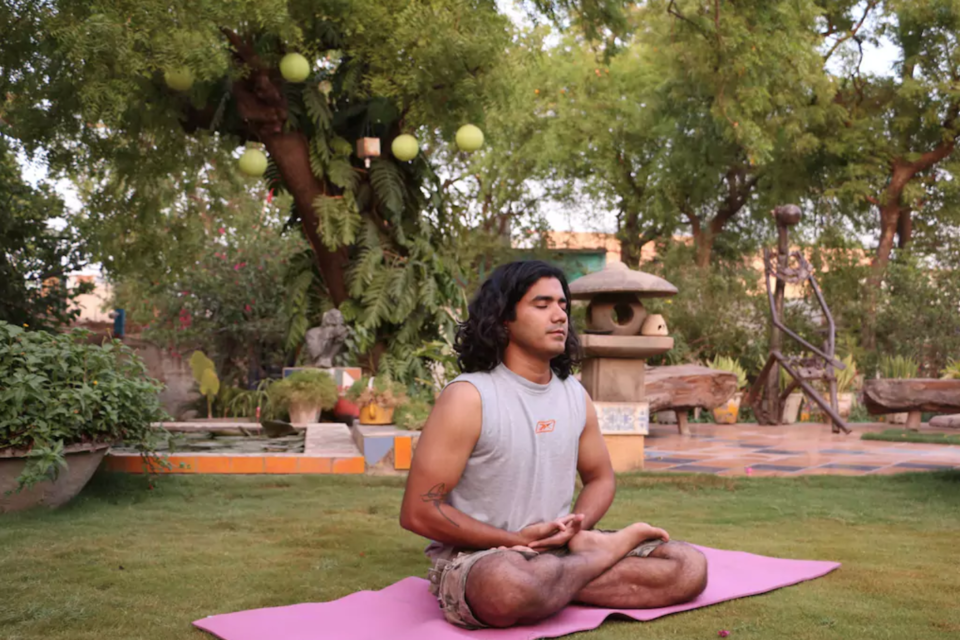 Bring out the artist in you: Created with the aim of bringing together artists and creative souls under one roof and giving them a place to explore their talent, Art Ichol provides everything you will need to explore your creative side. Whether you want to paint, try sculpting, metal welding, writing or even gardening – you can find something that interests you in every corner of the place.
Practice community building and skill development: Both of these are important aspects of Art Ichol. The Art Centre's local staff guides visitors through exhibit, while several employees oversee the deployment of craft skills to villagers, especially women, to help them stand on their own feet. One thing they do is refurbish old cement bags into fashionable carry bags with embroidery and other detailing. These are created by young girls from nearby villages and help them earn a little bit of income. You can witness such workshops and also volunteer to help grow the community further.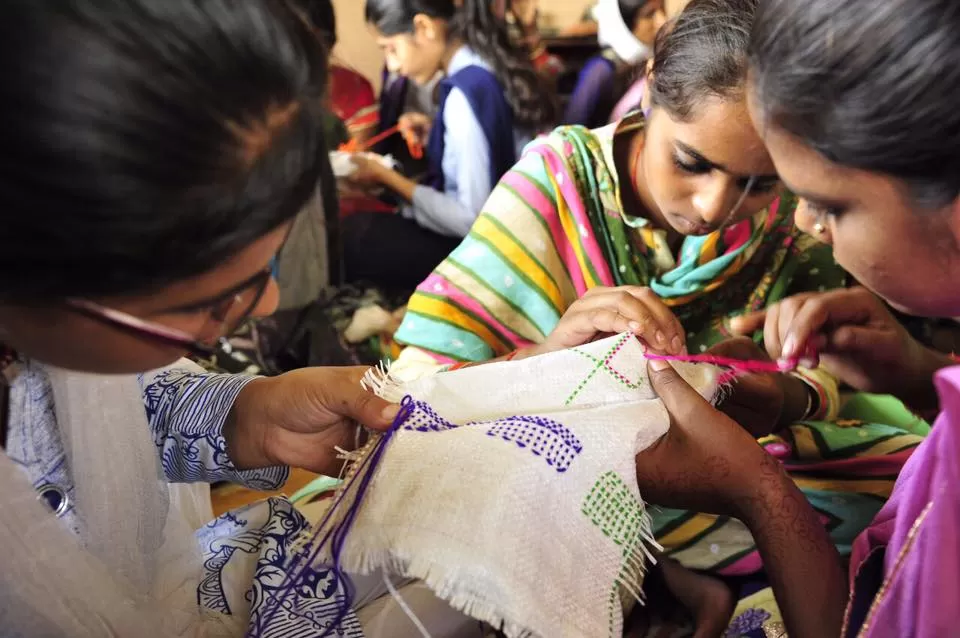 Visit the ancient temples: Maihar, which is just about 8km from Art Ichol is famous for several ancient temples, the most famous of which is the Maa Sharda Devi temple. Reserve a day for exploring the town of Maihar and all that it has to offer.
Visit Panna National Park: If you're in the mood for a day-long outing, Panna National Park is a little over 100km from Maihar and is one of the most popular tiger reserves in the country. You can easily visit the place and spend a day in the wild.
How to get here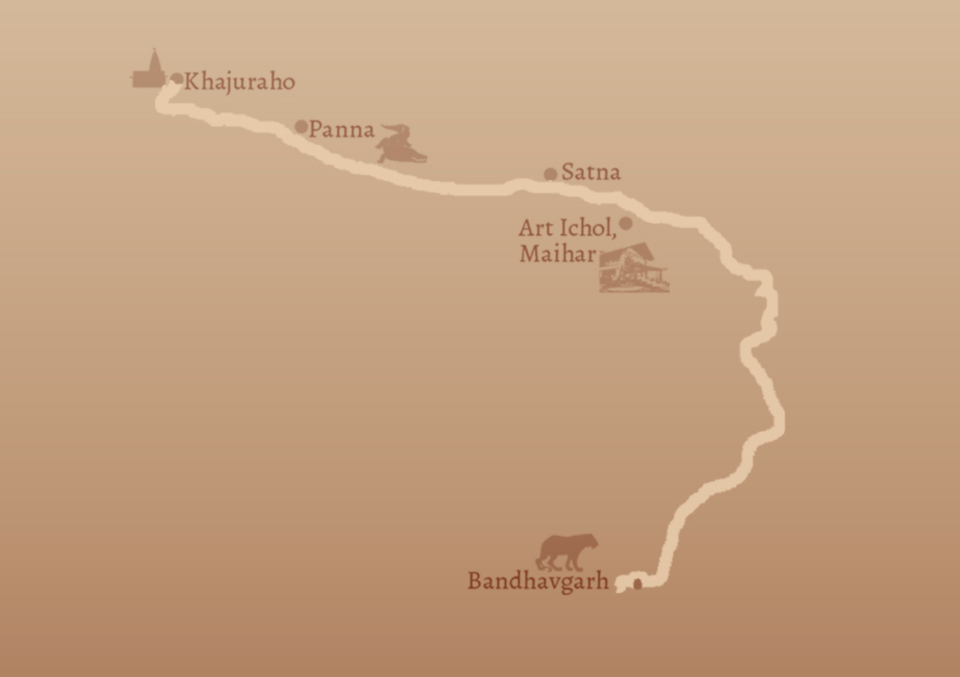 By air: The Khajuraho Airport is the closest air base and is about 120km away from Maihar. You can get taxis from the airport to get to Maihar and Art Ichol.
By train: The closest railhead is Maihar railway station, which is about 8km from the property. You can also check with the hosts beforehand to see if a pickup and drop facility is available from the train station.
By road: Art Ichol lies about 8km from the main highway in Maihar that connects Khajuraho to Bandhavgarh. Taxis are the best bet to reach this place.
What has been your most memorable Airbnb experience? Write about it on Tripoto or just post a photoblog of your journey and share your experience with millions of other travellers.
Frequent Searches Leading To This Page:-
art ichol madhya pradesh, art ichol satna madhya pradesh, art ichol maihar madhya pradesh, retreats in madhya pradesh, peaceful places in madhya pradesh