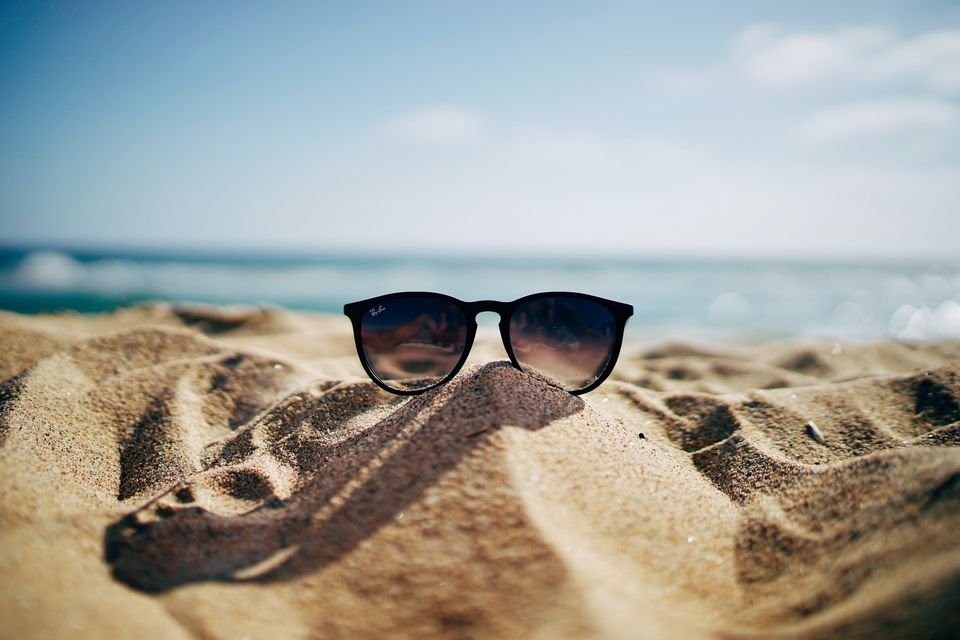 Picture this: You're lying on the beach with your back just lightly sinking into the sand as it cradles you into a relaxed state of mind. The sound of the ocean is drowning out all of your worries. You have a chilled beer just within reach. A delicious plate of jumbo prawns in case your stomach gets lonely. And the sun caresses your skin into a lethargic trance. No one is around to bother you and it feels so great this could be your last moment alive and you'd be happy.
While travelers often benchmark the beaches of Thailand for a great experience, many Indians prefer these lesser known gems that offer just as much and then some. Here are my top picks for a getaway that can put you in a state of trance without the hassle of a visa!
Kerala
God's Own Country is also home to several incredible beach destinations, after all, I imagine God wouldn't mind soaking their feet into the soft sand for the perfect pedicure.
Marari Beach: Escape to a fishing village with little or no crowd, gorgeous views and blue waters.
Varkala: For a lighthouse, incredible sea food and empty shores. Leave your worries behind as you experience a bird's eye view of the shore line without any one interrupting you.
Honnegudi Beach: A rocky beach which lets the water gently kiss your feet as you make your way towards the beach. A little known escape which locals visit for a peaceful retreat.
Gokarna: Home to several beaches, opt for a lesser known option like the Half-Moon beach which is best experienced on a moonlit night as you hike up the surrounding cliffs for a view of the crescent shore. Indulge in woodfire pizzas at Paradise beach and bring out your inner gypsy at Om Beach.
Gujarat
Beyt, Dwarka: Hop on to a boat and visit Beyt just 13 kilometres from Gujarat to spend time by a clear waters, scuba dive and watch sunsets over pristine waters.
Bechtel Beach: An isolated marine site known for turtle conservation, it's unsafe for swimming because of the rough waves. But a sight for sore eyes! Drift away into the unknown while watching the golden sands that are believed to lead to gorgeous coral reefs.
Shivrajpur Beach: Escape to the white sands of the Shivrajpur village by the Arabian coastline in Gujarat. This gorgeous destination can easily be mistaken for a well-maintained beach in Thailand.
Tamil Nadu
Pondicherry: Getaway for a French experience within India that's home to several beaches of different landscapes. From the rocky beach by the French Colony to the sandy beach of Auroville - all of them are home to great food and eclectic vibes thanks to the French settlement.
Mahabalipuram: A great combination of architecture and sandy shores, tuck into this beach destination with a slice of history. Spend your day at this UNESCO World heritage site with a morning walk to the many architectural marvels like Krishna's Butterball and end your evening catching the sunset by the Shore Temple.
Kadmat Beach: Float atop the crystal clear waters that let you look into the sea and all her beautiful world. Sunbathe on the white sands and get a tan you'll never want to let go of!
Agatti Beach: If you enjoy water sports, visit this gorgeous stretch of white sand and blue waters which make you wonder if heaven is truly a place on earth!
Whether you love to snorkel and watch the world go by, or let the sunshine melt into your skin like soft butter, the beach is the ideal place to escape into a happy state. So where are you heading to next?
Earn credits and travel for free with Tripoto's weekend getaways, hotel stays and vacation packages!
Think we missed out on something? Tell us about it in the comments below. Or write about it here on Tripoto and earn Tripoto Credits!

Follow me on Instagram for travel updates from the beach and beyond.