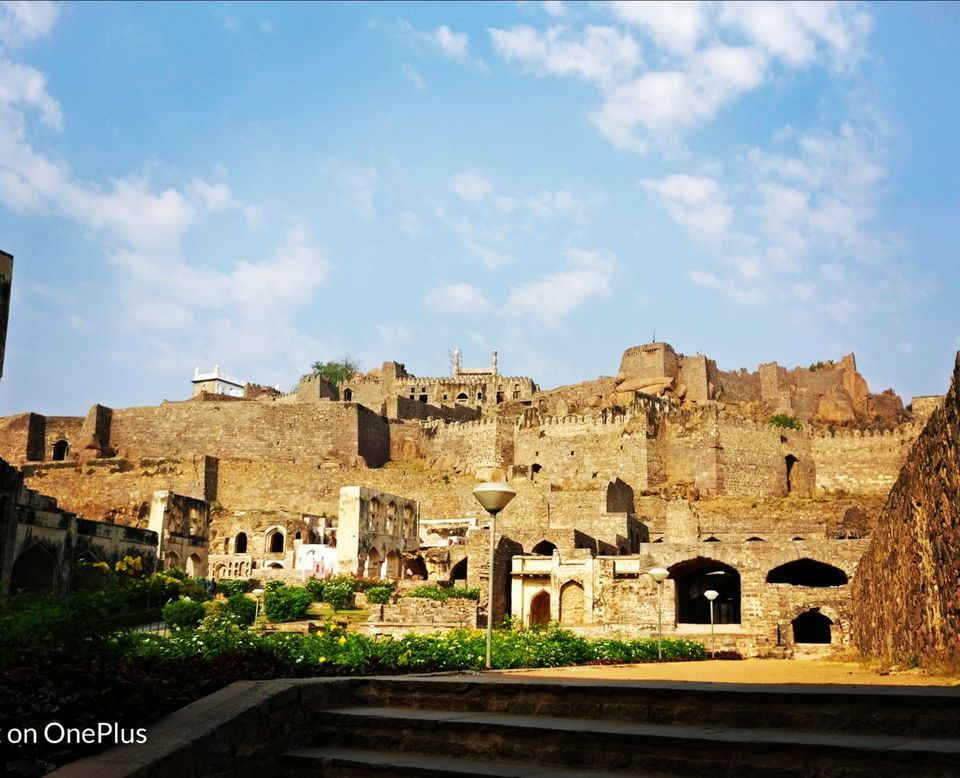 Golconda Fort located in Hyderabad Telangana State is spread in 7 km area. The Fort was initially known as Gola Konda which means shepherd's Hill and was built by the kakatiya Dynasty's.  The current structure of the Fort is built under the Qutb Shahi Dynasty in the 15th century. It took about 62 years to build the entire Fort on the Granite hill. The Fort has 8 gates and 87 bastions.
The distance of the Fort from Hyderabad station is about 8 km and takes about 20-30 mins to reach. Auto is easily available from the station to Golconda.
Few parts of Fort are still intact including the Fortification. The Mahal was destructed when Aurangzeb seized Golconda along with few other parts on the Fort.
The major attraction on the Fort are clapping zone, the underground passage which leads to Charminar, temple, mosque, Judgement Hall, Dewane khaas and Dewane Aam, Big well, Office of the ministry akkanna and madanna, jail of Ramdas, armoury and Mortuary bath. It takes about 2 hours to explore the entire Fort. You can hire a guide who charges min INR 800 to enlighten with the Fort history and the places on the Fort.