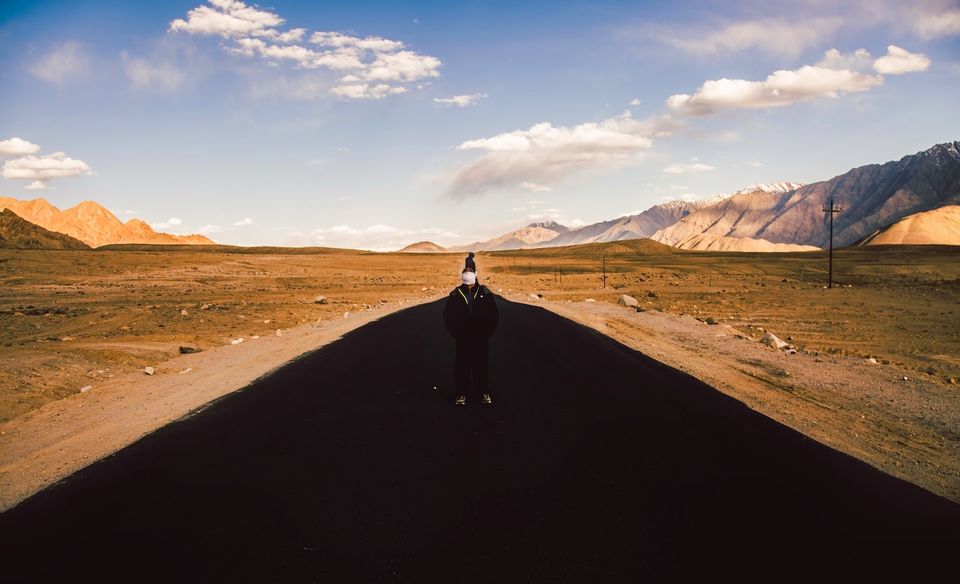 Having a bunch of photography enthusiasts, as friends, works very well for me. When suddenly in February '14 a Whatsapp group named "Ladakh in June" gets created, you know more than well what kind of planning the next 4 months are gonna demand from you.So, 9 of us photographers who had met each other virtually on a platform such as Instagram went about planning and executing a mammoth of a task such as a backpack to Ladakh.
Mammoth because we were all actually 1000's of kms away from each other. The cities we all belonged to were Delhi, Mumbai, Vapi, Hyderabad, London, Johannesburg.People from Hyderabad, London and Johannesburg were supposed to club with me and take a train to Pathankot from Delhi, where people from Mumbai & Vapi had already reached a day before. Once all of us had grouped together in Pathankot, the next part of the journey started. From Pathankot, we had hired a 12 seater Force Traveller for the trip, till Chandigarh.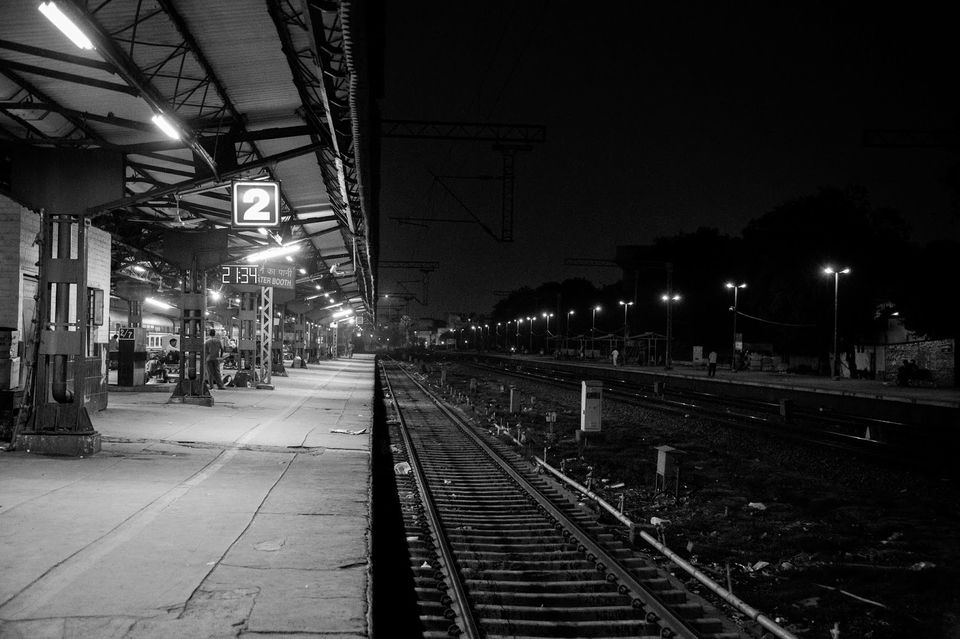 Sarai Rohilla Railway Station, Delhi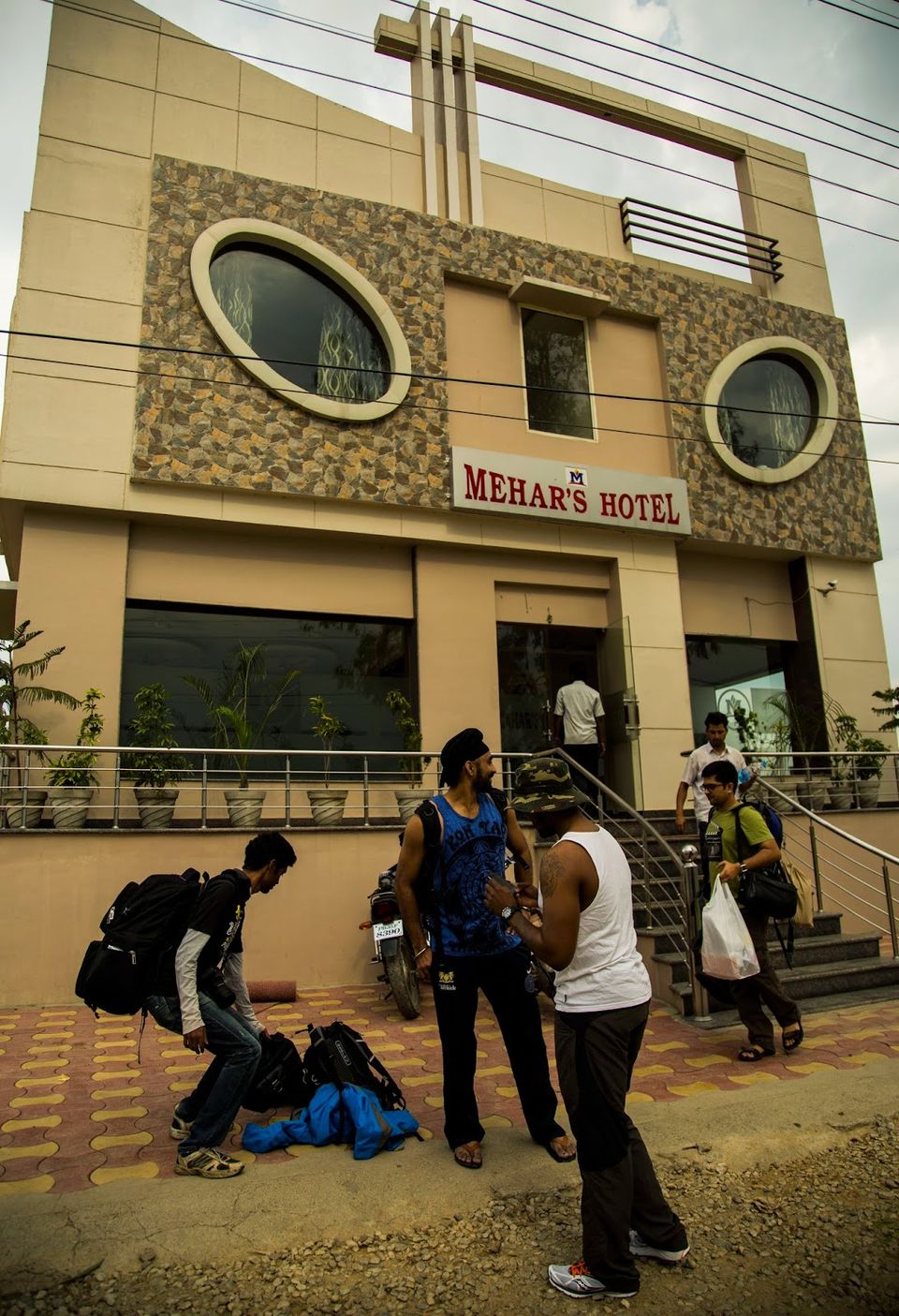 Hotel Mehar, Pathankot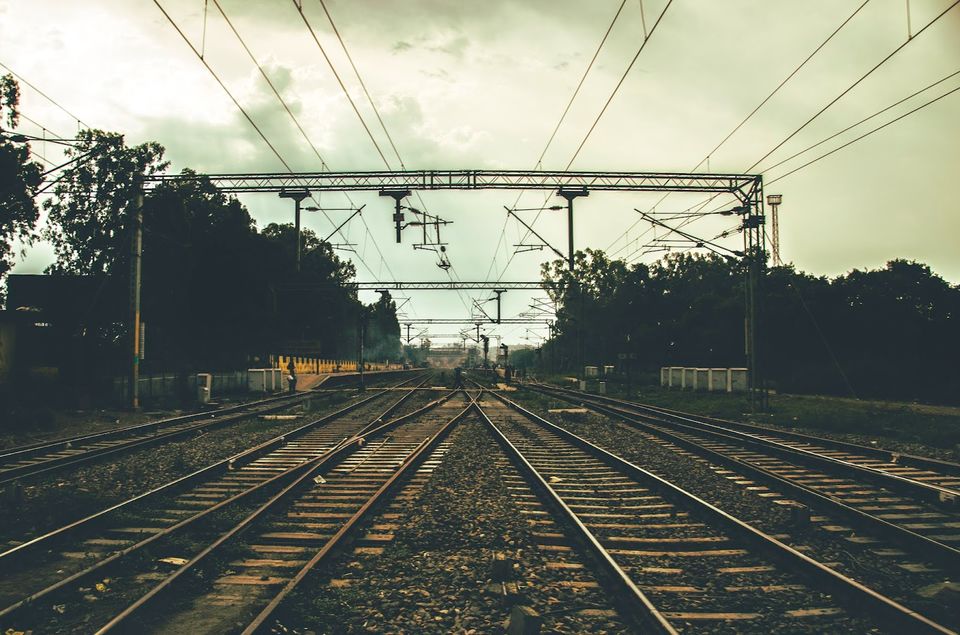 Pathankot Railway Station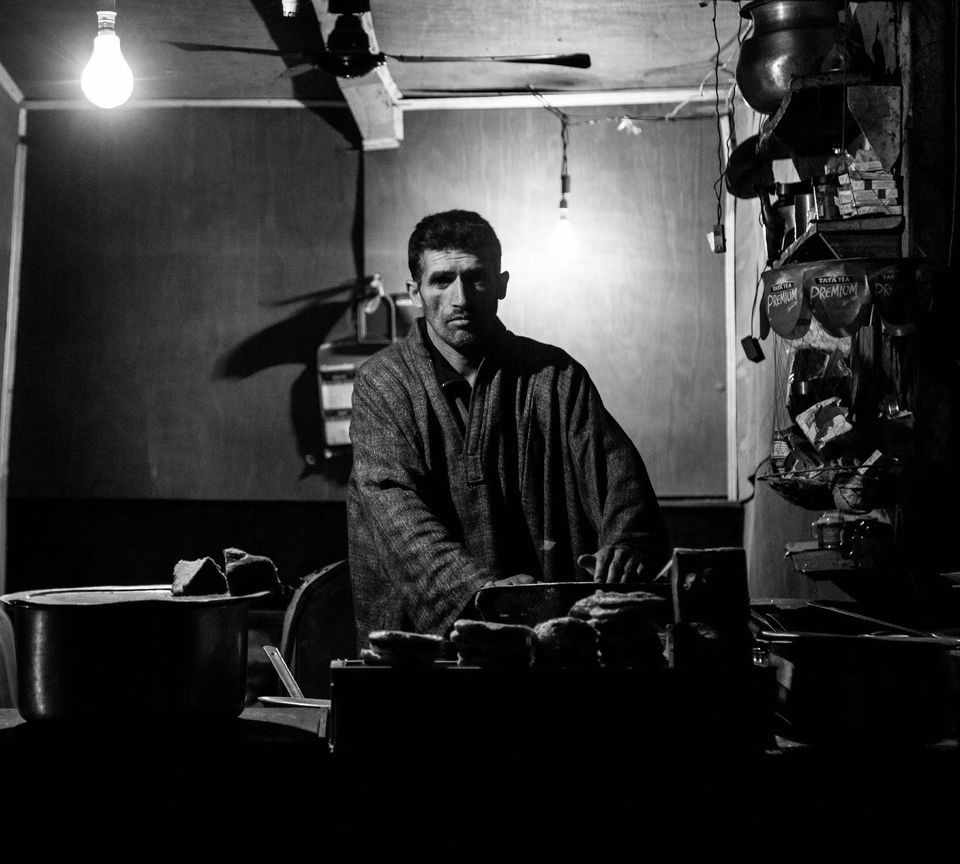 Dhaba on NH1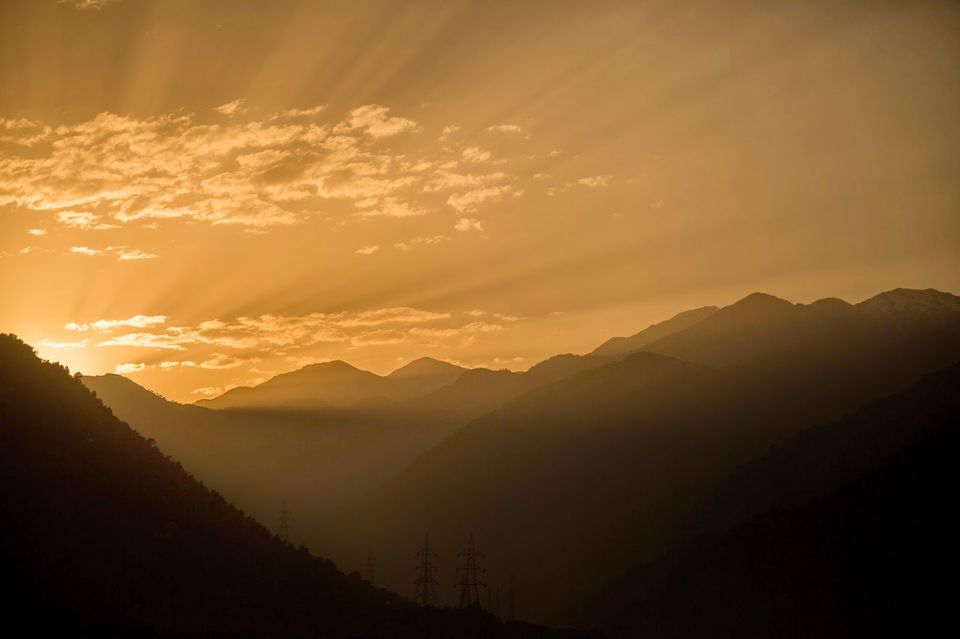 Sunset somewhere on NH1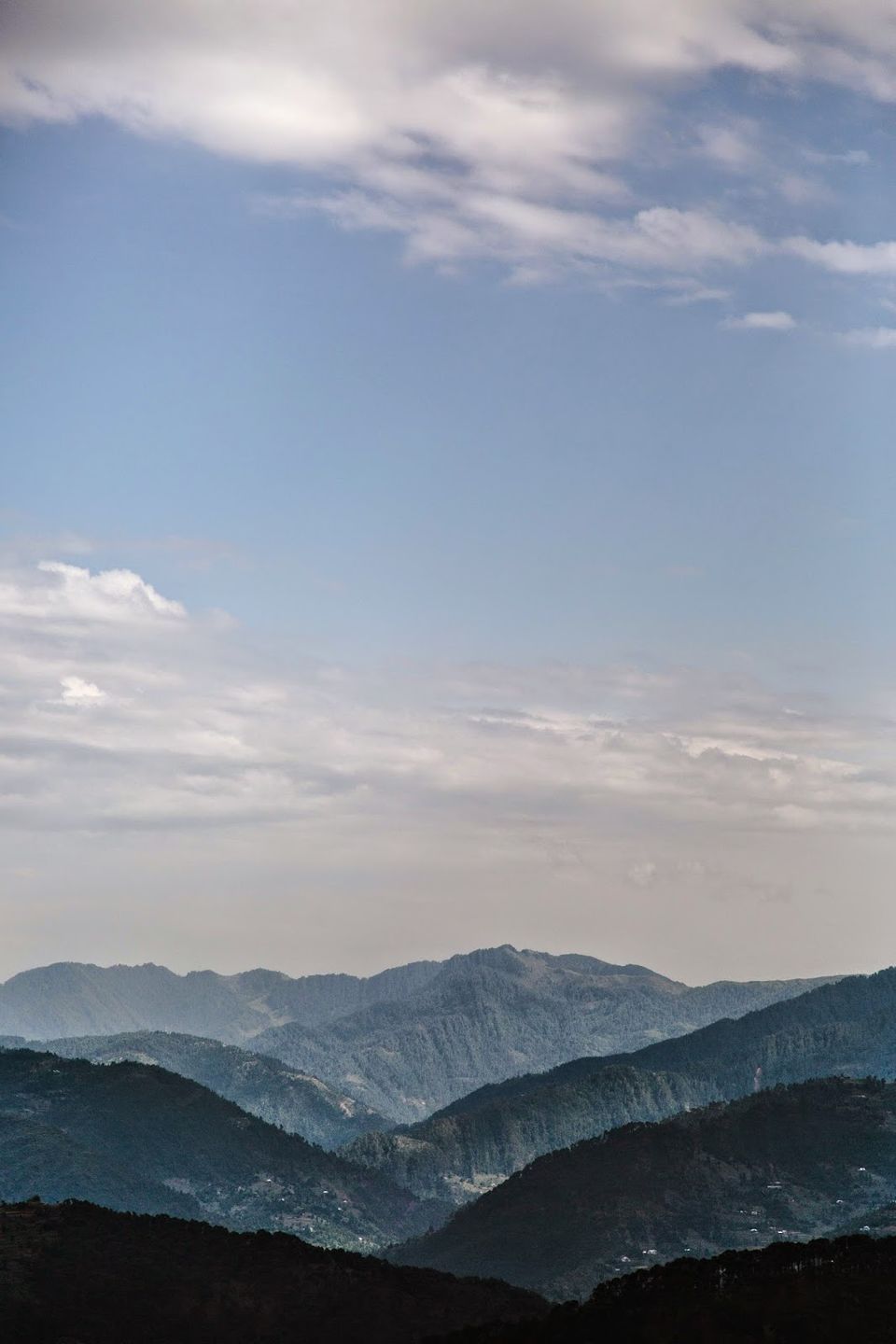 View from Jammu-Srinagar HIghway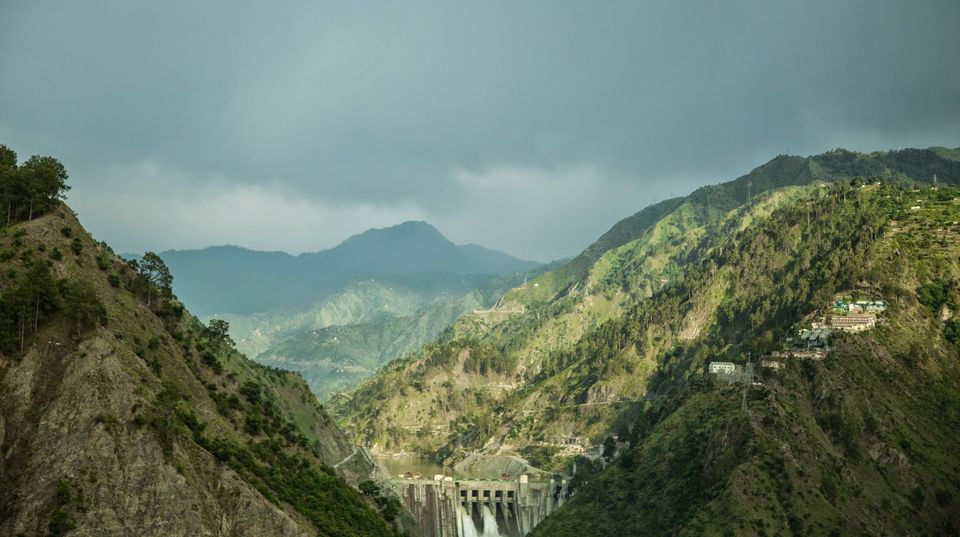 Peerah Dam, Jammu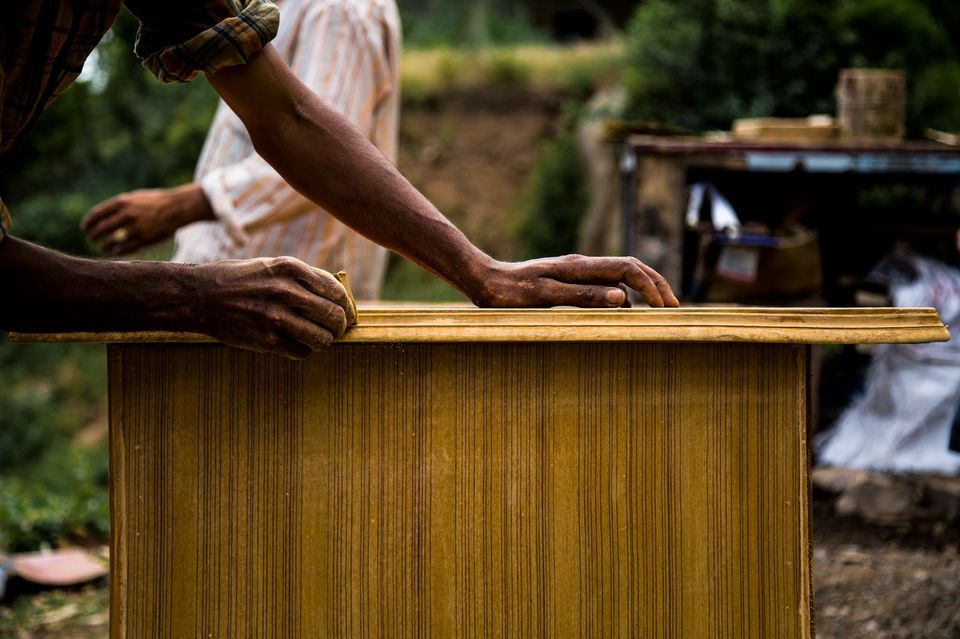 Walnut Wood Crafters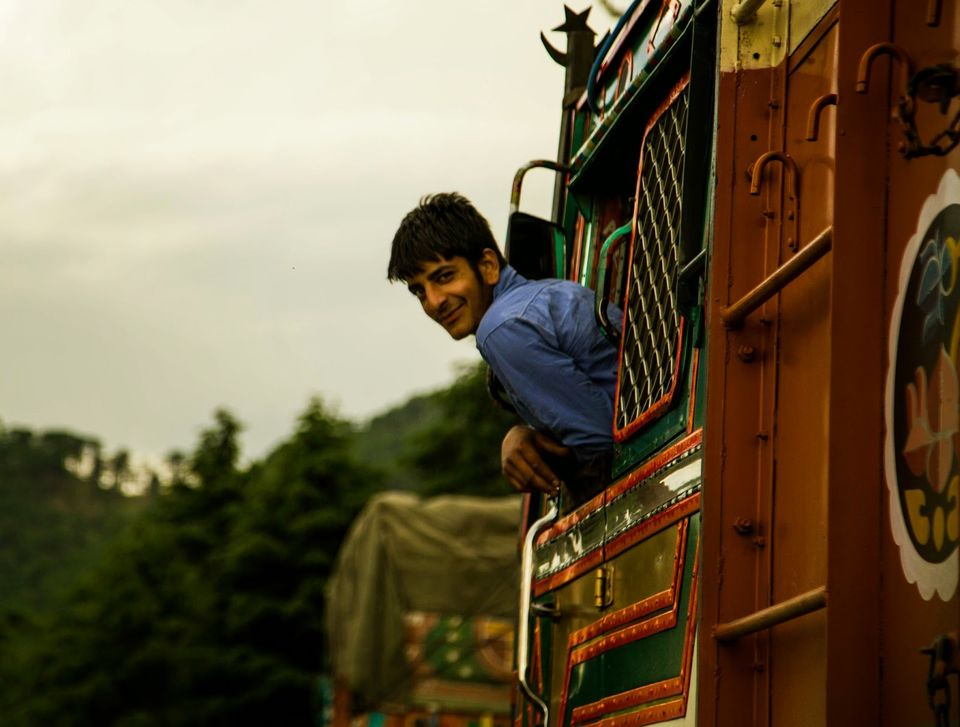 Day 1 & 2 - We left Pathankot early in the morning by 8. The next stop Srinagar, was only 360 kms but it took us almsot 17 excruciating hours on the NH1 to reach Srinagar later in the night at 1 which led us to bunk in our traveller for the night till it was 6 in the morning when we set out to look for a place to freshen up. That's when we were told that since the Rohtang Pass (Leh-Manali highway) is closed, the traffic from Leh has to be diverted down through Srinagar and that has led to the traffic being closed for that day from Srinagar to Leh. In the planning of the whole trip we had included 3 days as buffer, in-case these kind of events take place. In order to utilise the whole day we went to a place called Yousmarg near Srinagar, which is just 47 kms from Srinagar. It is an alpine valley which invloves a mild trek to the base of a tributary of river Jhelum, called Doodganga.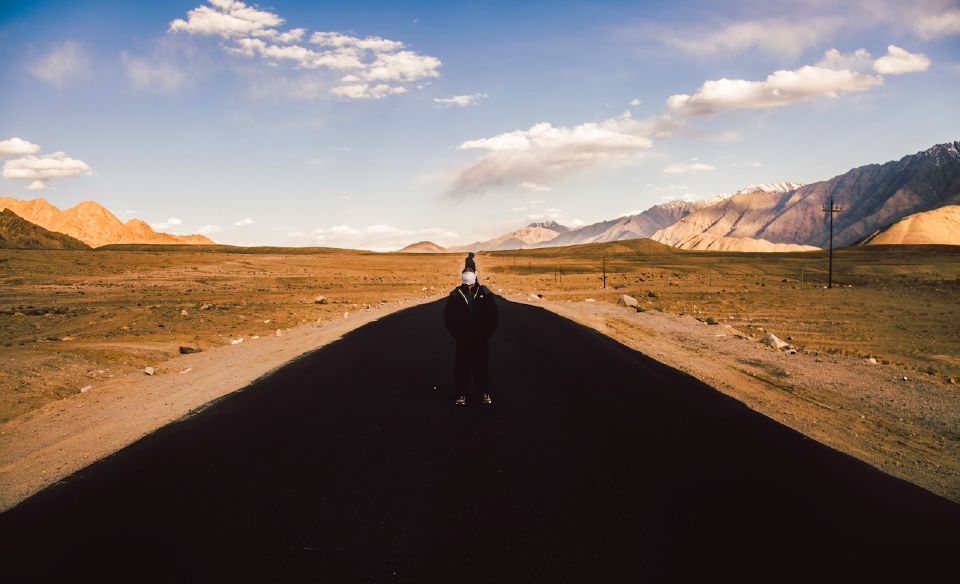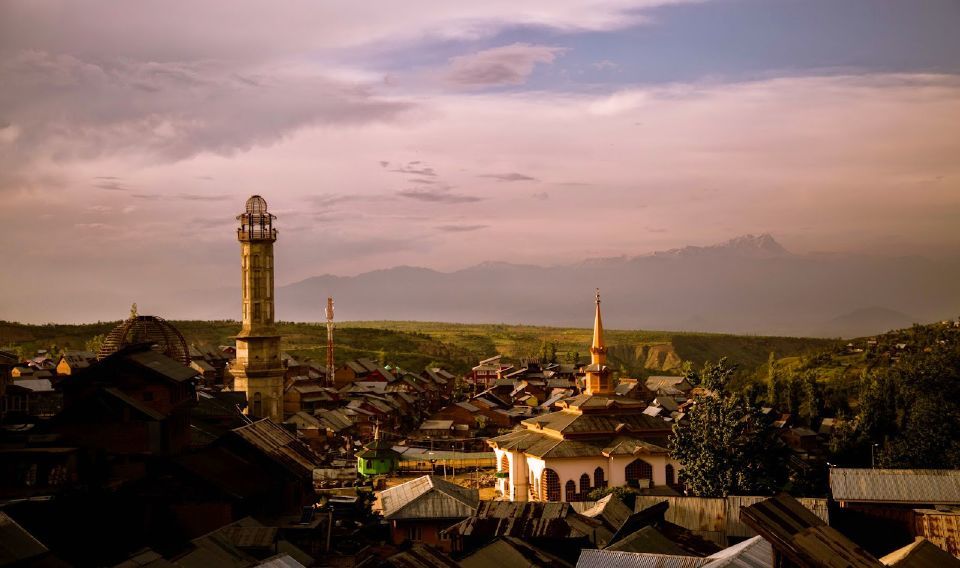 Nagam Village, Near Yousmarg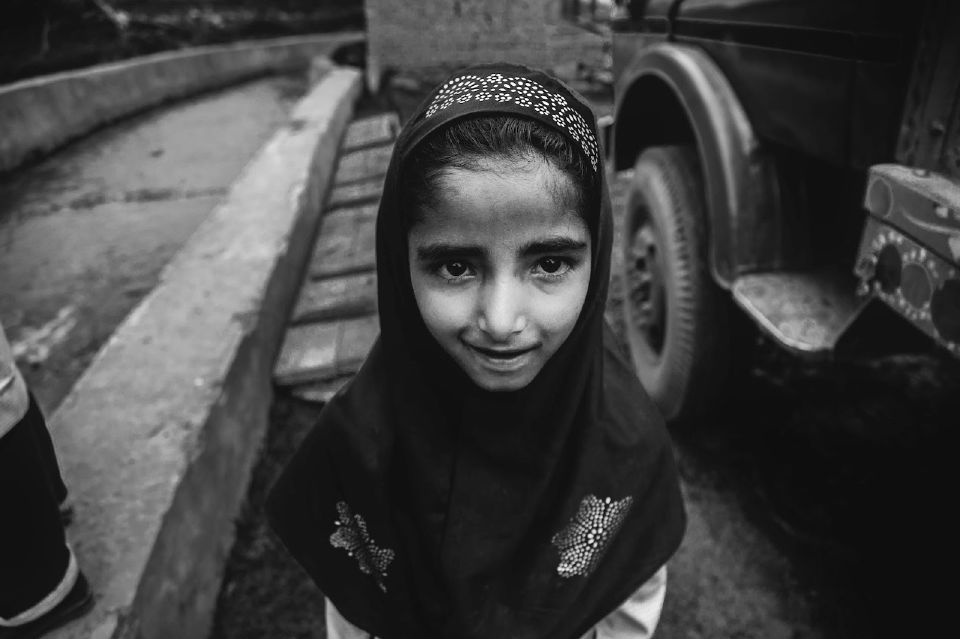 Students on a lunch break, Nagam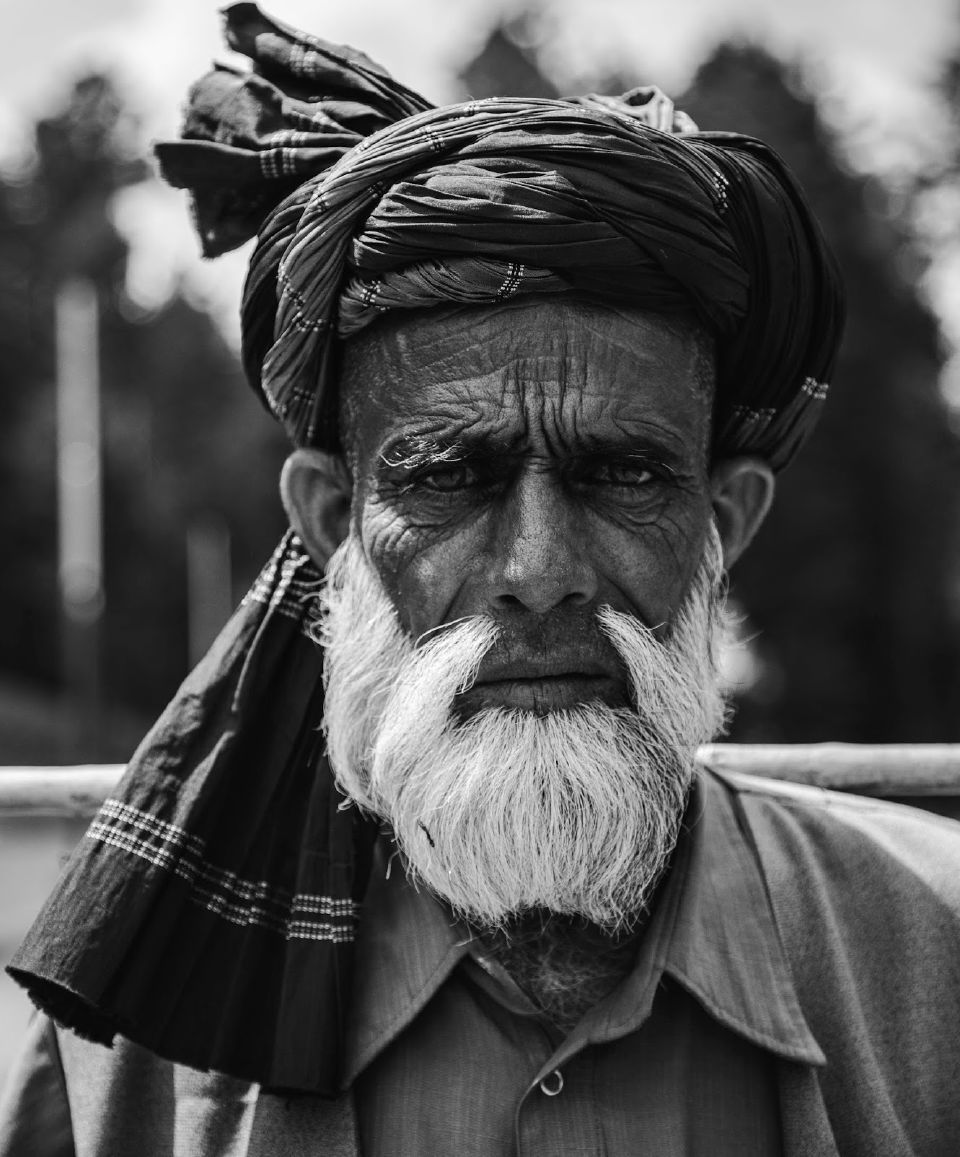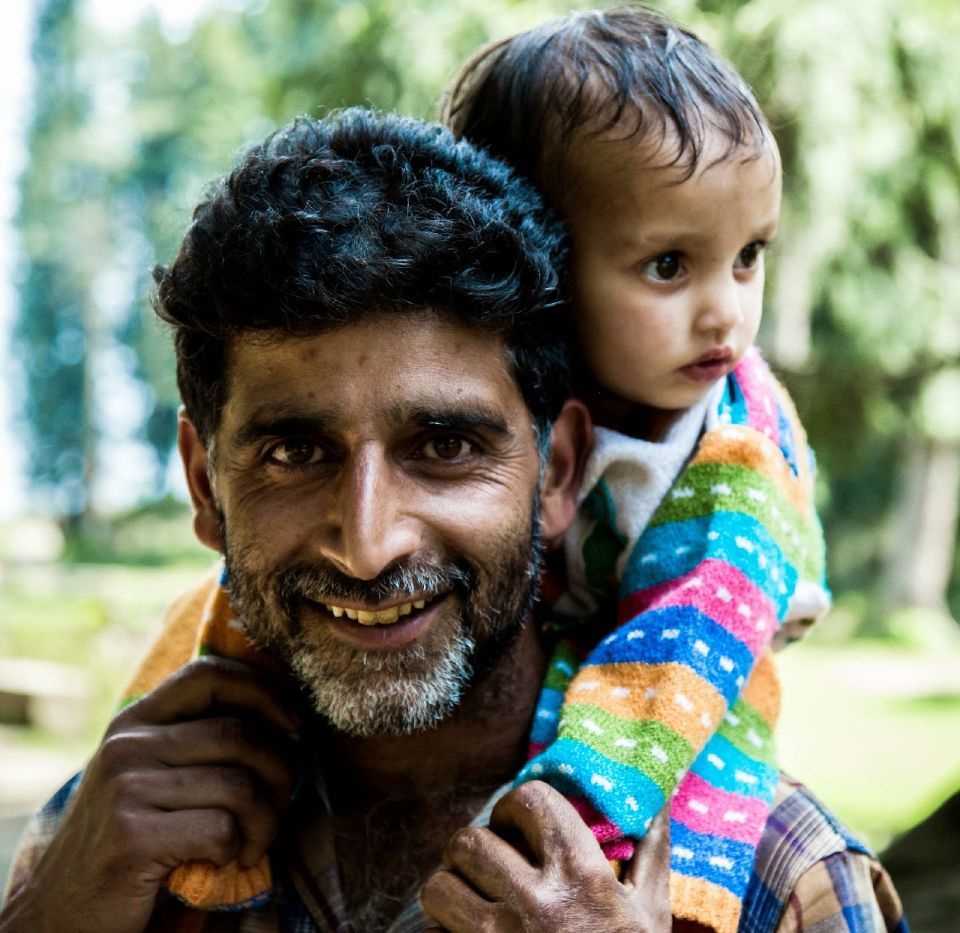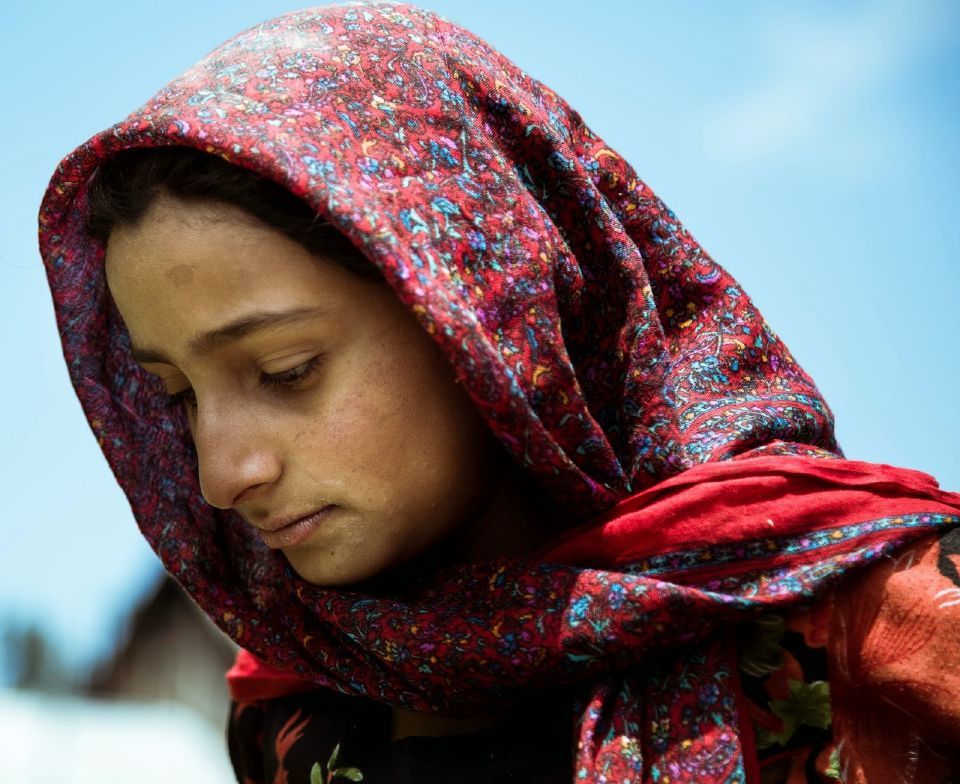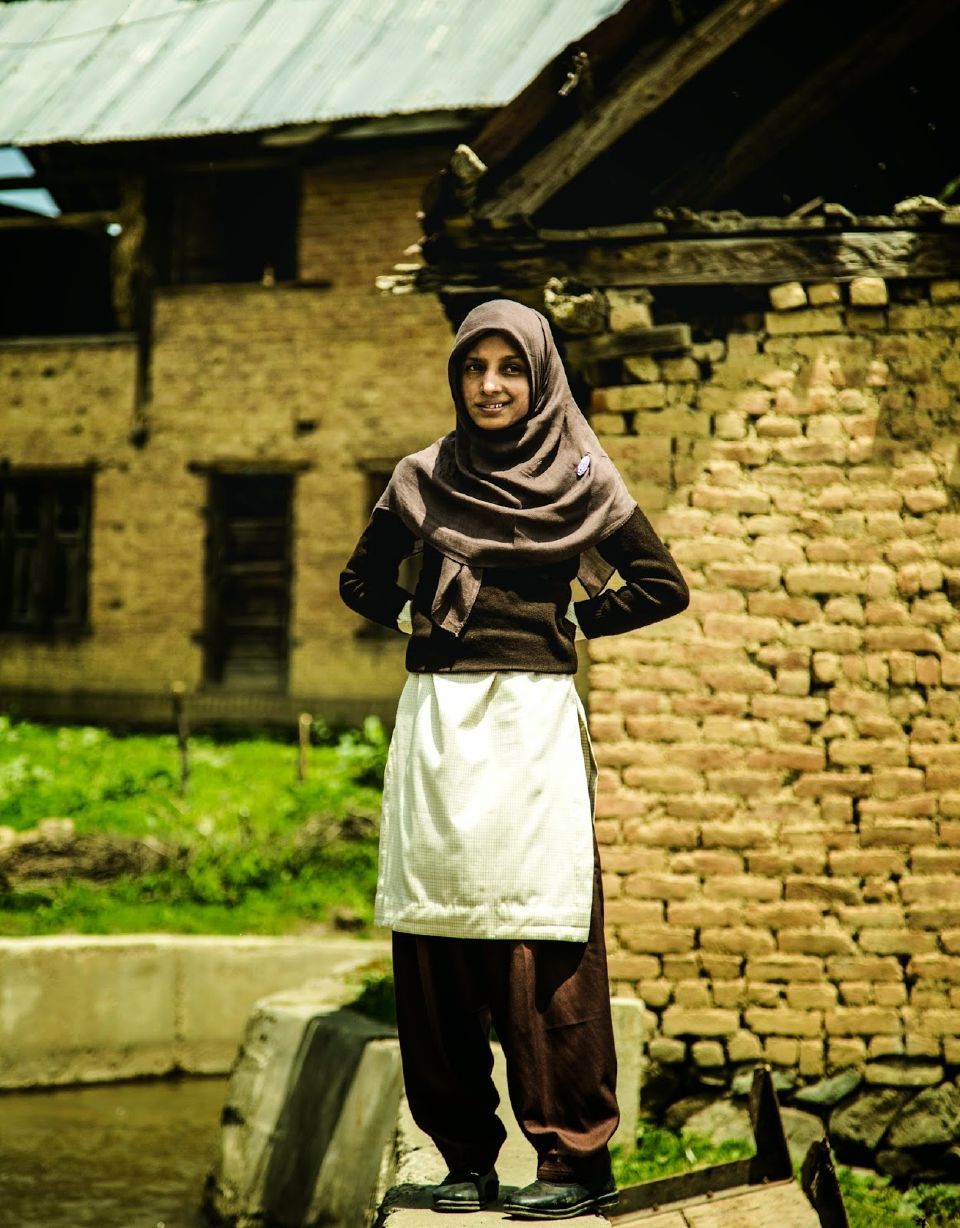 Day 3 - The next day was perhaps the most crucial days of the trip, as we couldn't afford to miss out on the highway timings for upward traffic due to the closure of Rohtang Pass. We left Srinagar at around 9 am with an aim to reach Kargil by the evening, which is approximately 213 kms on the NH1D. Once we reached Sonmarg, which is approximately 80 kms from Srinagar, we took a preordained halt for an early lunch because of the upcoming Zoji La Pass, which is considered one of the most dangerous passes in the world, with roads covered with slush, mud etc from the melting of snow of the Himalayas. As we left Sonmarg at around 11.30 am, with Kargil just around 120 kms, the situation went out of hands when we saw a traffic jam at-least 10-15 kms, starting from upper Baltal till the end of Zoji La Pass. The road was filled with trucks carrying good and supplies to Leh and beyond. With hardly any movement for 2 hours, the ITBP (Indo-Tibetan Border Police) came to our rescue and helped our traveller move ahead instead of the trucks (which apparently were officially stopped because of high load intolerance of the Zoji La Pass). The ITBP contingent kept on moving ahead slowly but surely and along with them our traveller and all the other tourist vehicles. It was almost 5 in the evening that we were able to cross the Zoji La Pass and that's when we decided not to move ahead to Kargil and instead bunk for the night in Drass, which is approximately 60 kms before Kargil.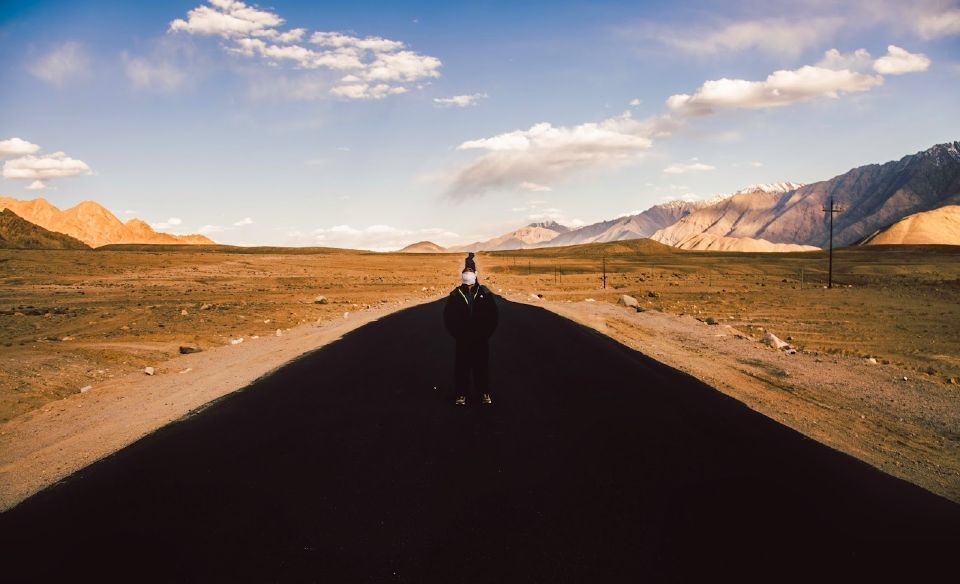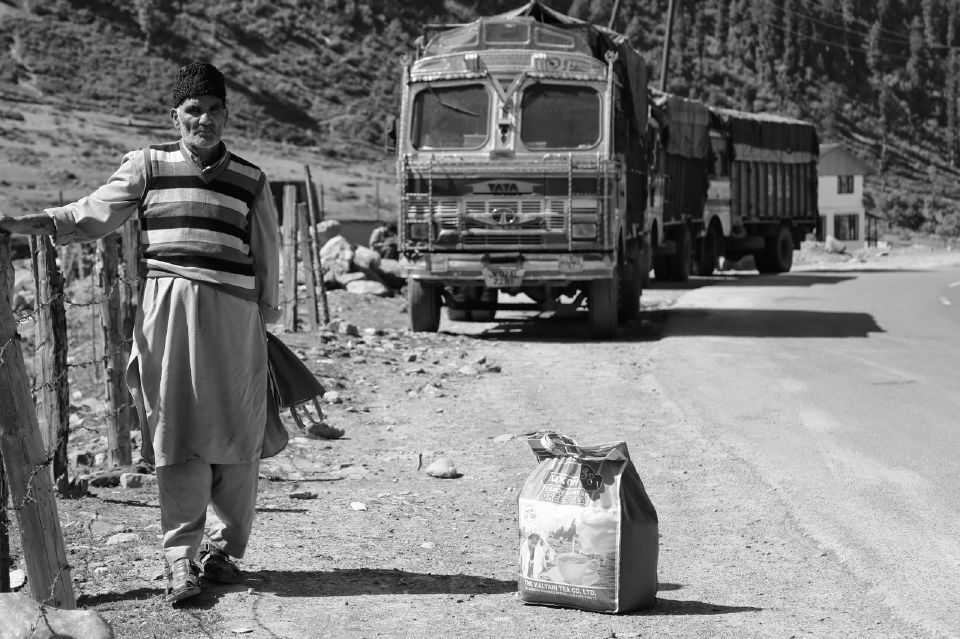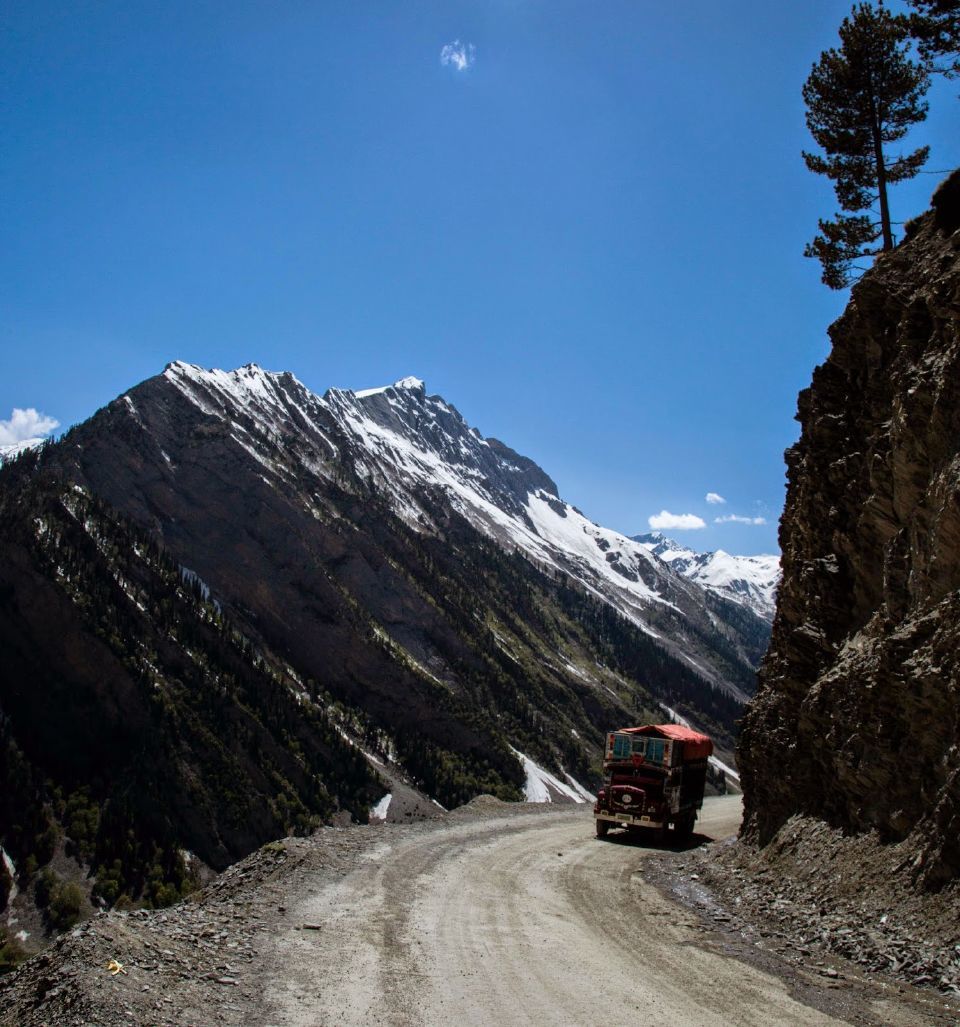 Now Dras is known for its COLD temperature. It is the second coldest inhabited place in the world after Siberia, which made us work really hard to find a place in the city which had decent warming supplies. Hill View Hotel & Restaurant was probably the best place in the city and after working out the billings we went to bed as it was already a very long day.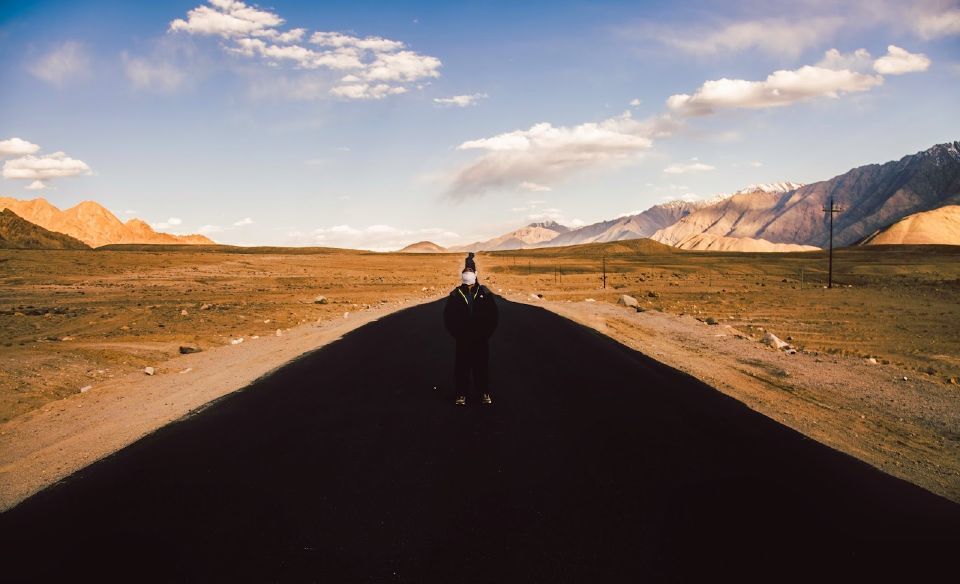 Day 4 - The next morning we left from Drass at 7 and the aim was to reach Leh by evening, which was almost 275 kms. Now, the unusual part in this part of the journey was that we weren't taking the usual NH 1D road for Leh from Kargil, instead we were gonna take a seperate un-marked road which runs alongside the river Indus and takes us to an old Aryan Dynasty village called Dah. We visited the village at around 1 pm and after a brief stay among the locals and having lunch we left from there for Leh. This particular road meets the NH 1D at a town called Khalsi.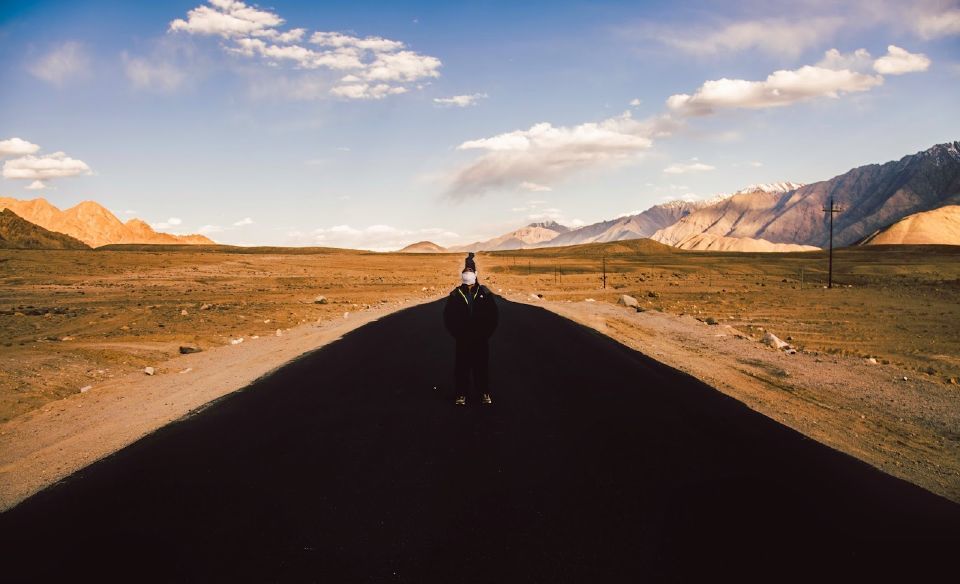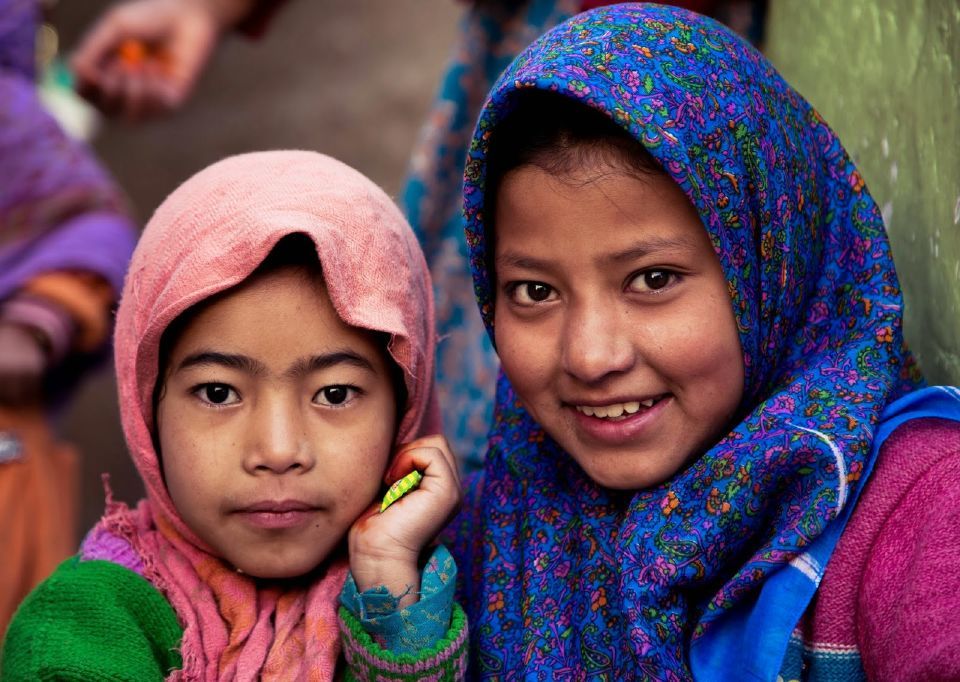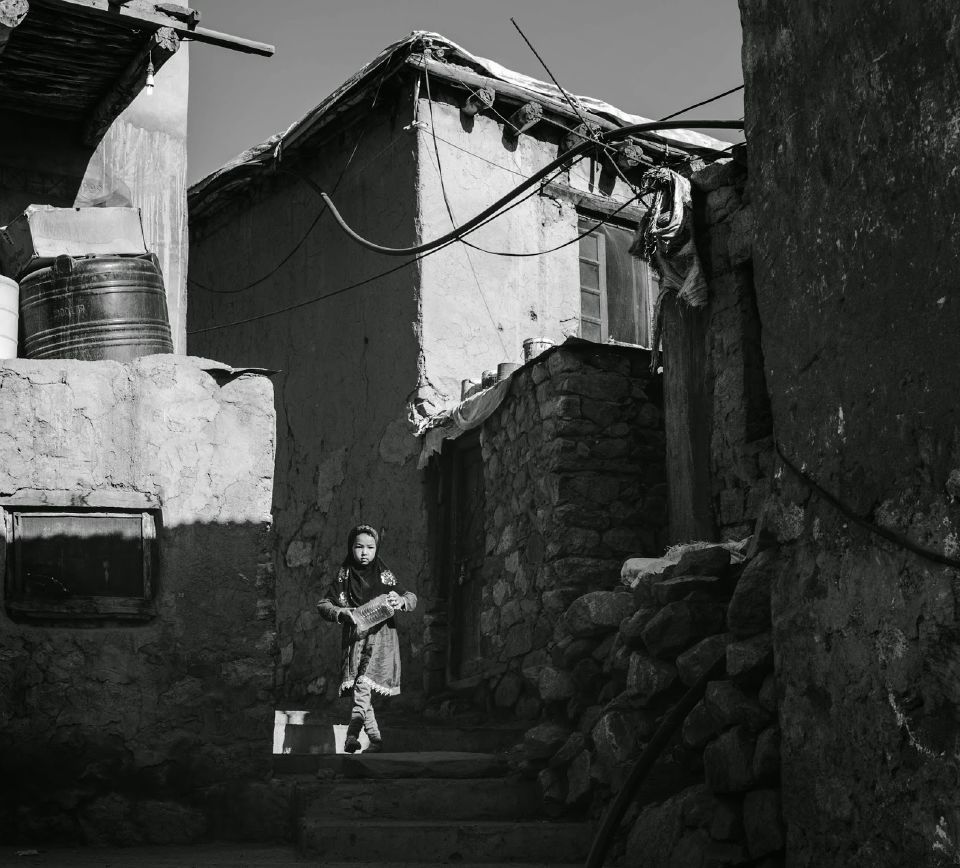 Some epic shadow play in the by-lanes of Kargil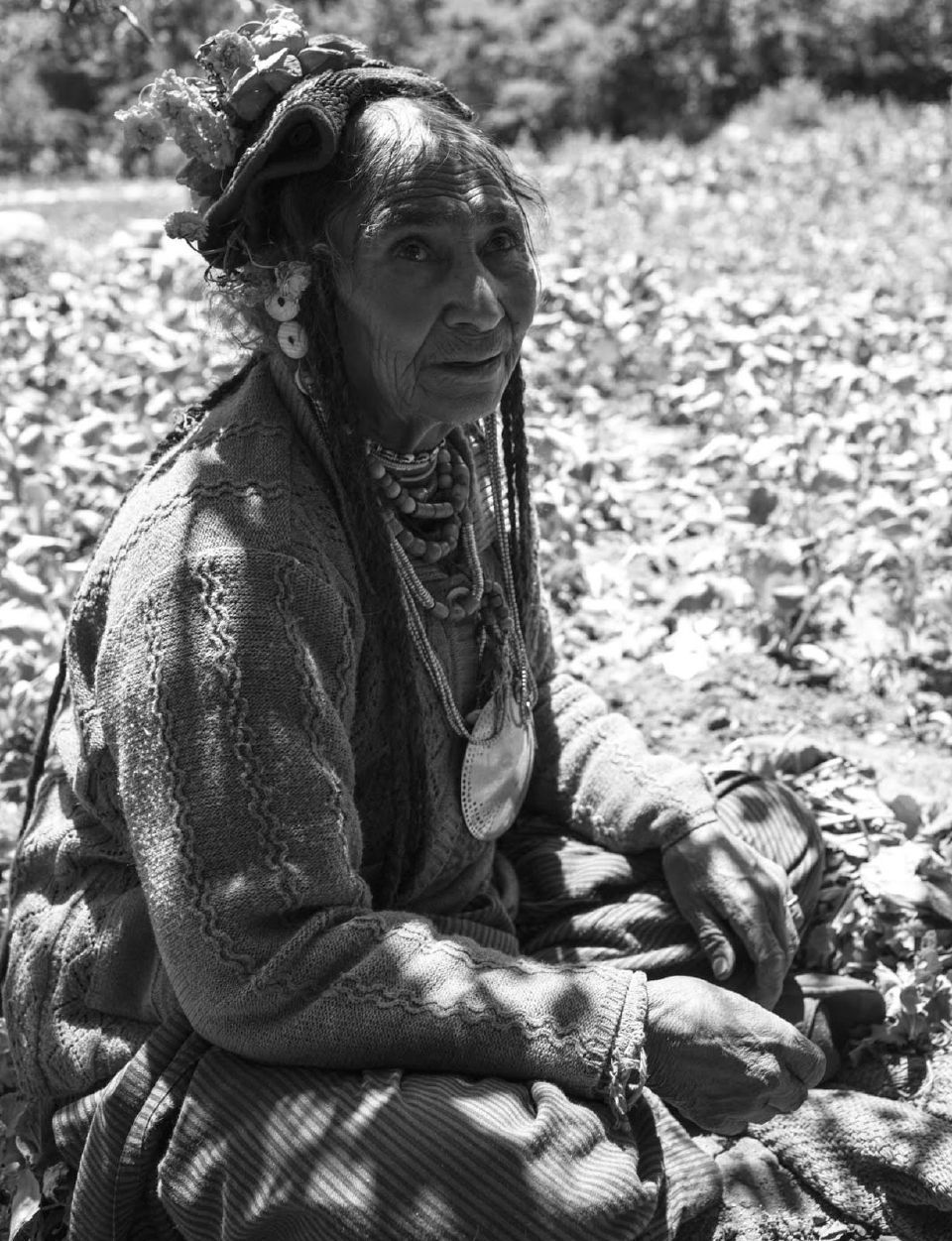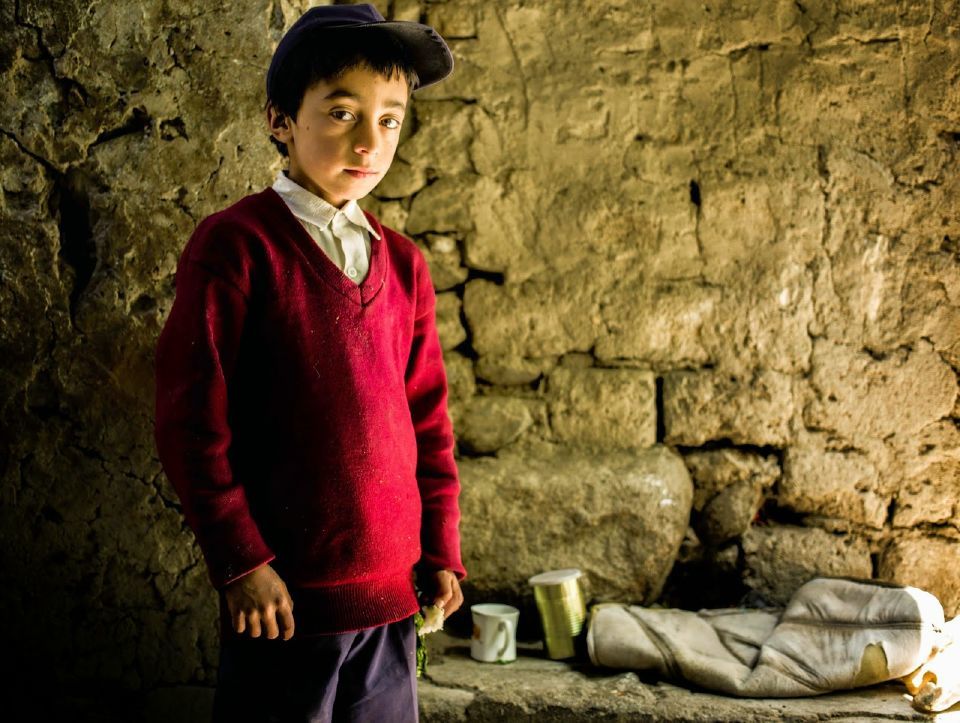 Youngest Aryan in Lower Himalayas
With another 90 kms of straight and beautiful road ahead, the feeling of being in heaven had started to take its affects on our minds. The road from Magnetic Hill to Leh is one of the most beautiful roads to be on, in the world. As we reached Leh around 6 in the evening we looked around for decent budget hotels and found one on the Old Leh Road, called as Hotel Manser. A nice, cozy property with the gentleman of a manager, we booked 3 rooms with extra beddings for the next 4 days.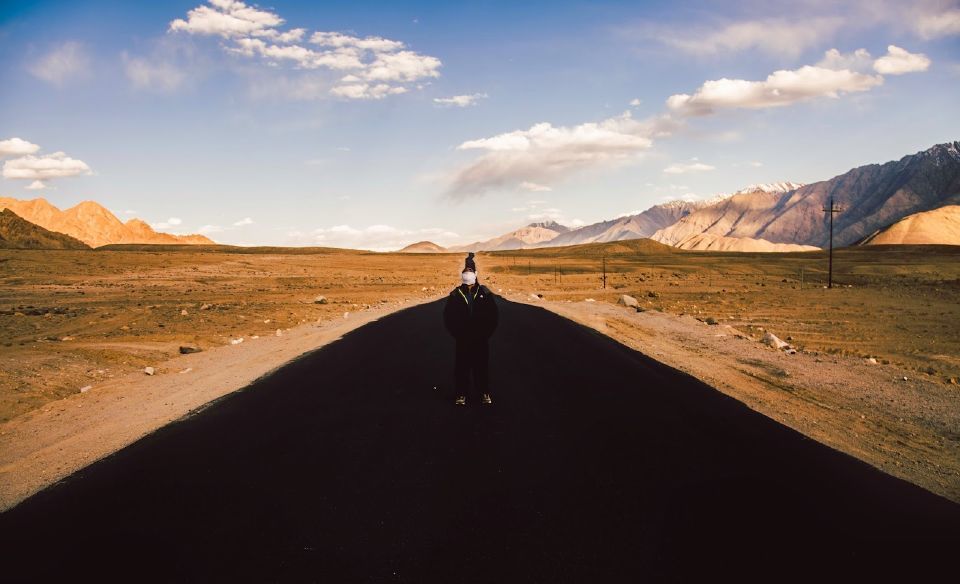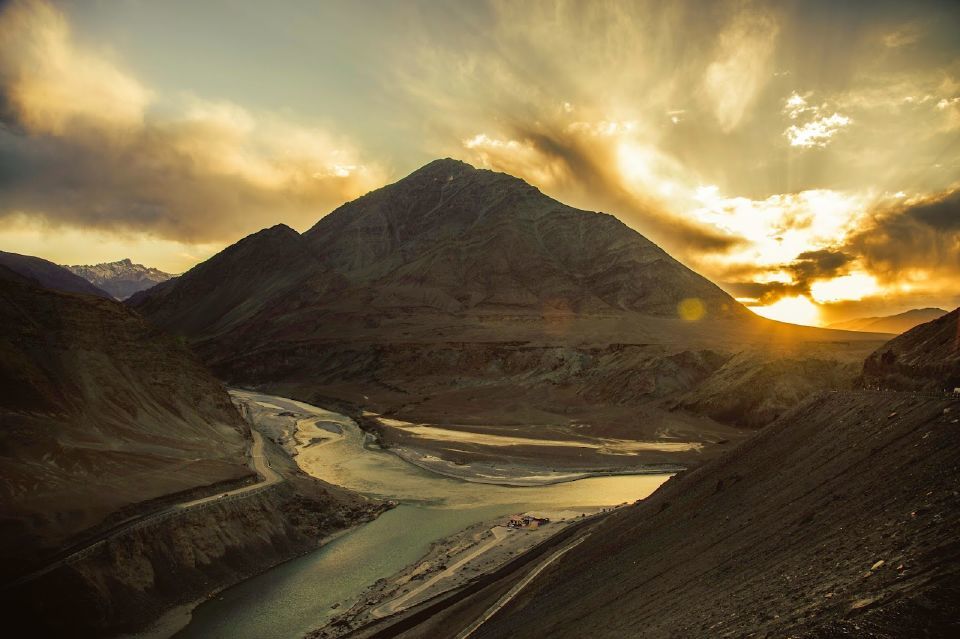 Day 5 - Since we had literally been on the road for the past 4 days, we thought to take a day off in Leh. After having a lazy breakfast, the decision of visiting the local sights was taken for which I hired a Royal Enfield Electra for Rs. 700 and fuel extra, for a day. The visits to Shey Palace, Thiksey Monastery, Leh Palace and Gurudwara Patthar Sahib was a mind blowing experience in itself. The rest of the day was spent eating good food and hoggling on free Wi-Fi's at the various restaurants and café's in Leh.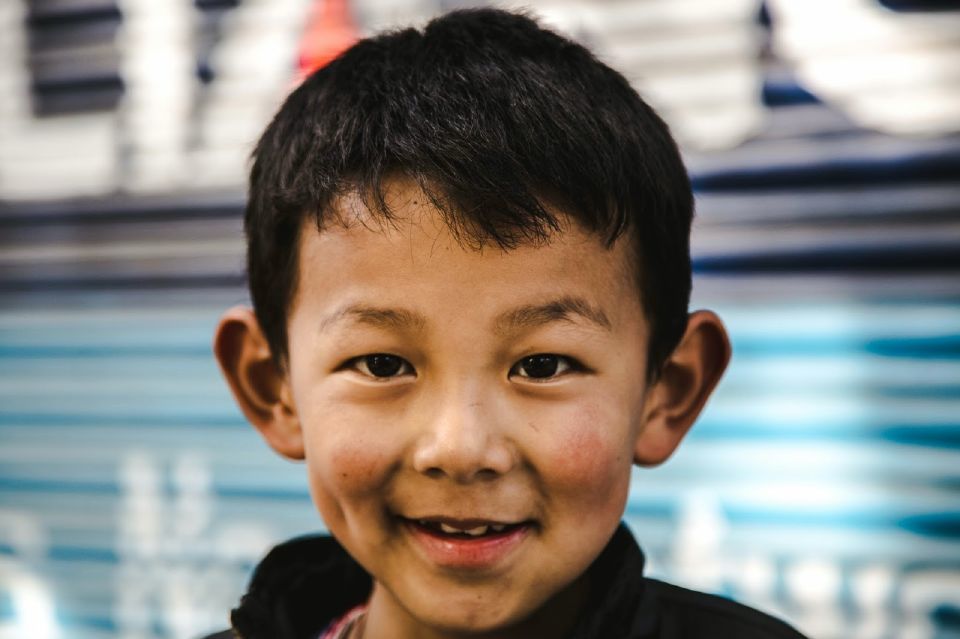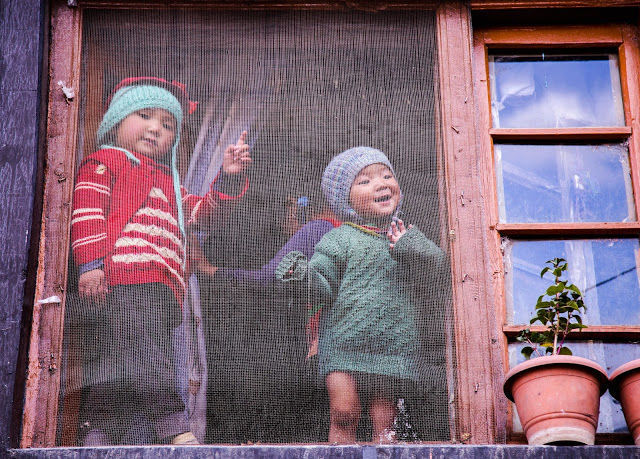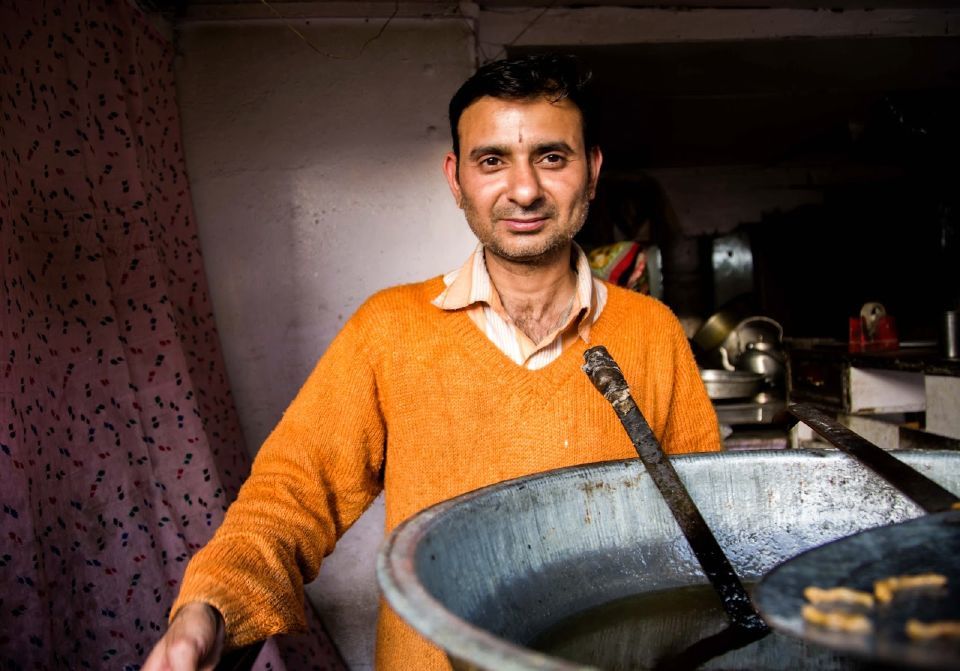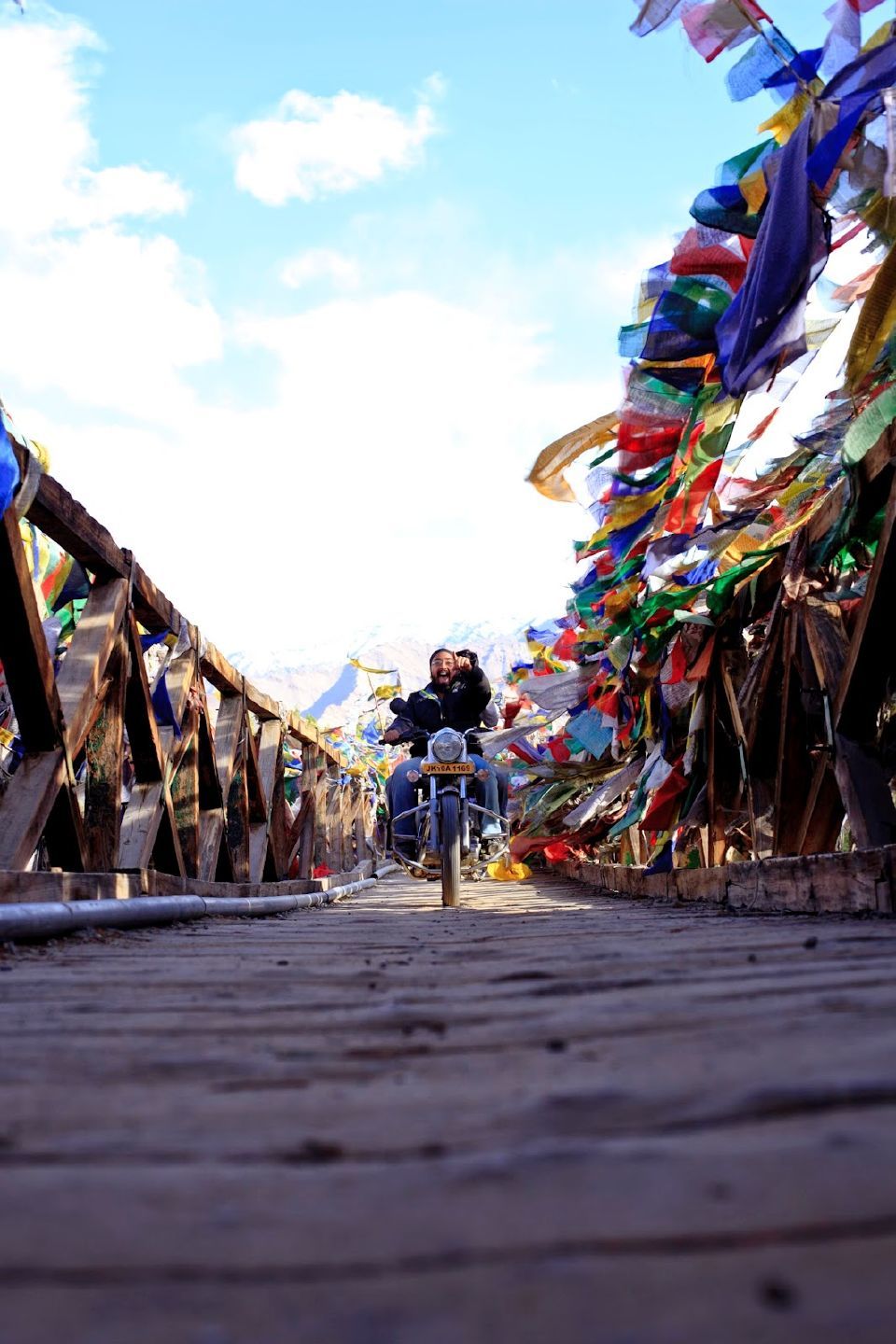 Day 6 - This was probably the most exciting day of them all, probably because we were going to visit the oh-so-awesome Pangong Lake today. After hiring another Force Traveller from the local permits (one cannot use taxi's outside of the JK10 number plate) we left Leh at 9 in the morning in the hopes of reaching Pangong Tso Lake by early evening and catch the sunset. Pangong is a hefty 170 kms journey from Leh in the which one passes through the second highest motorable road in the world called Chang-La Pass. After seeing some mesmerising views from the Chang-La Pass we reached Pangong Lake by 4 in the evening and after settling down in our tents along the lake we witnessed the most awe-inspiring sunset of our lives. As we were all photographers we tried our hand at night photography which was constantly being hindered due to the presence of THE brightest moon we had ever seen.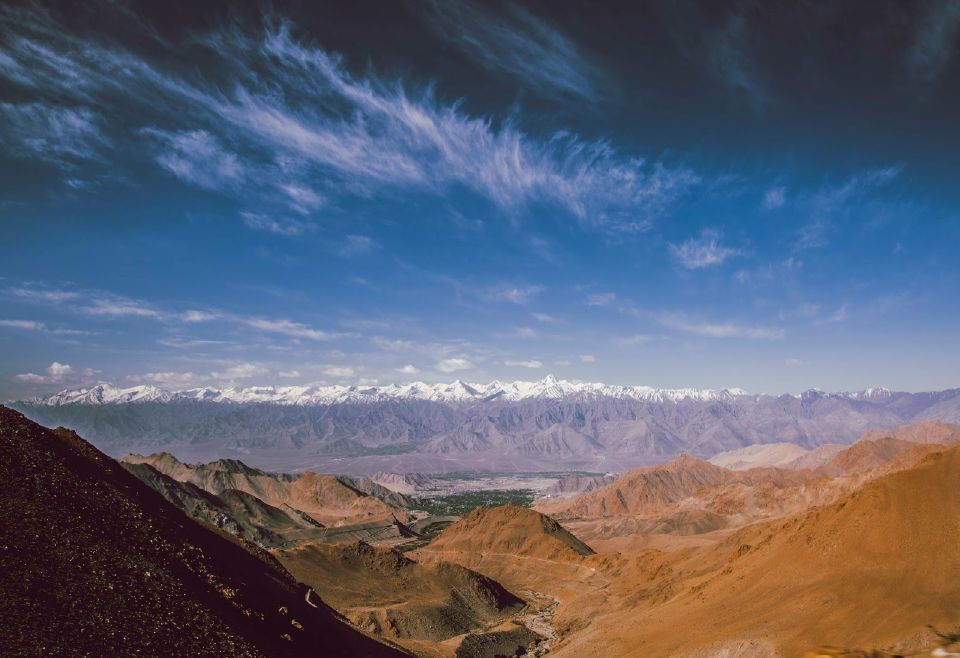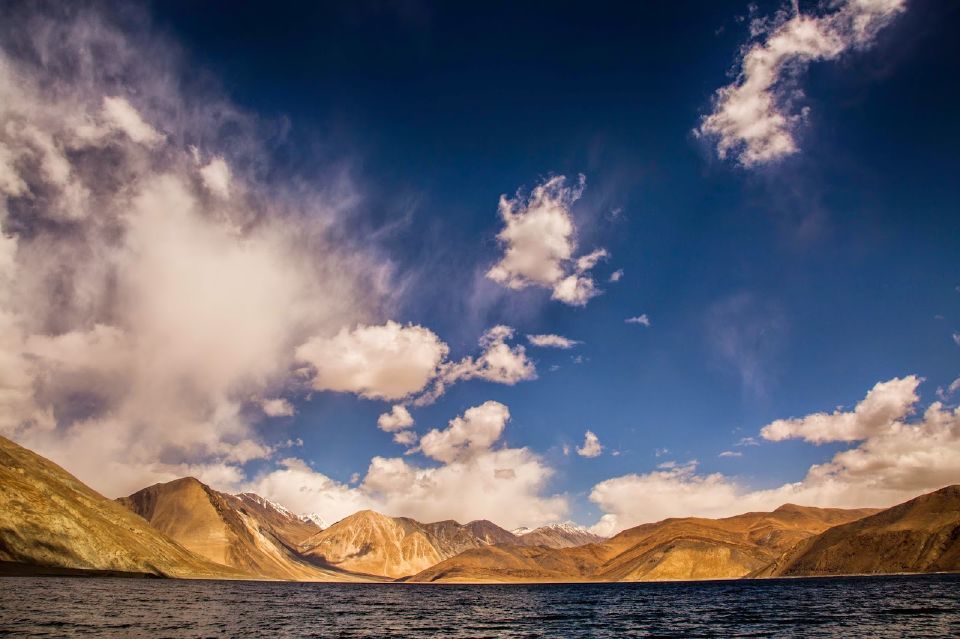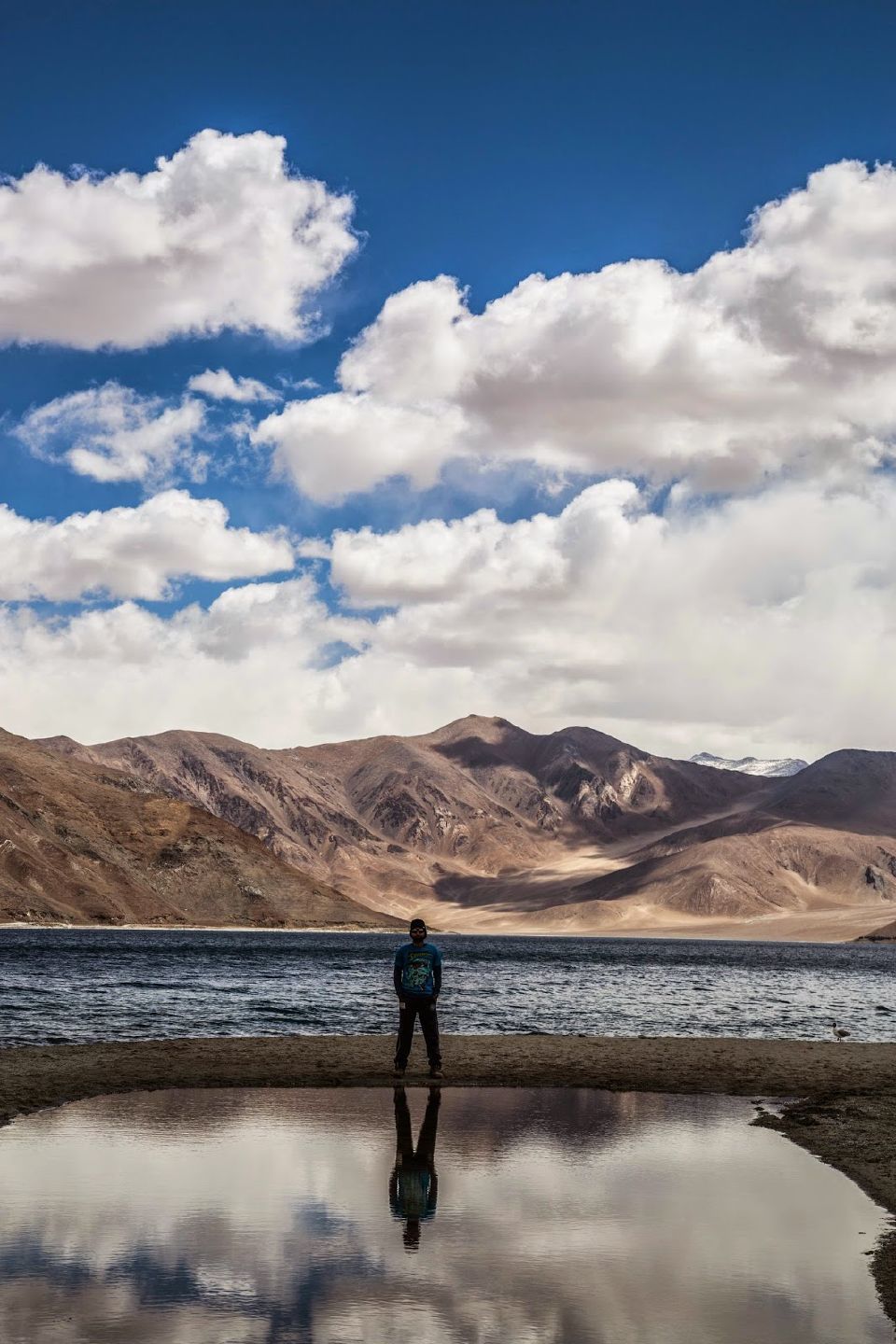 Day 7- Even though we slept really late the night before, a couple of us woke up before the break of dawn to see the sun rise from behind the Himalayas. In the backdrop of the worlds saltwater lake. After a heavy breakfast and some fun along the banks we left for Leh at 11am,hoping to reach by evening.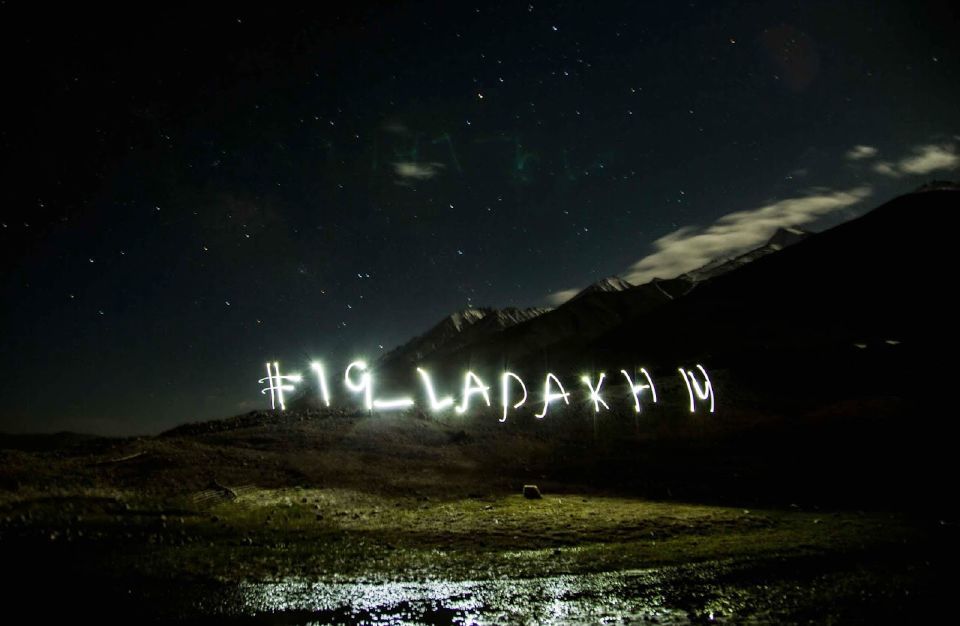 Our hashtag on Instagram, #IG_Ladakh14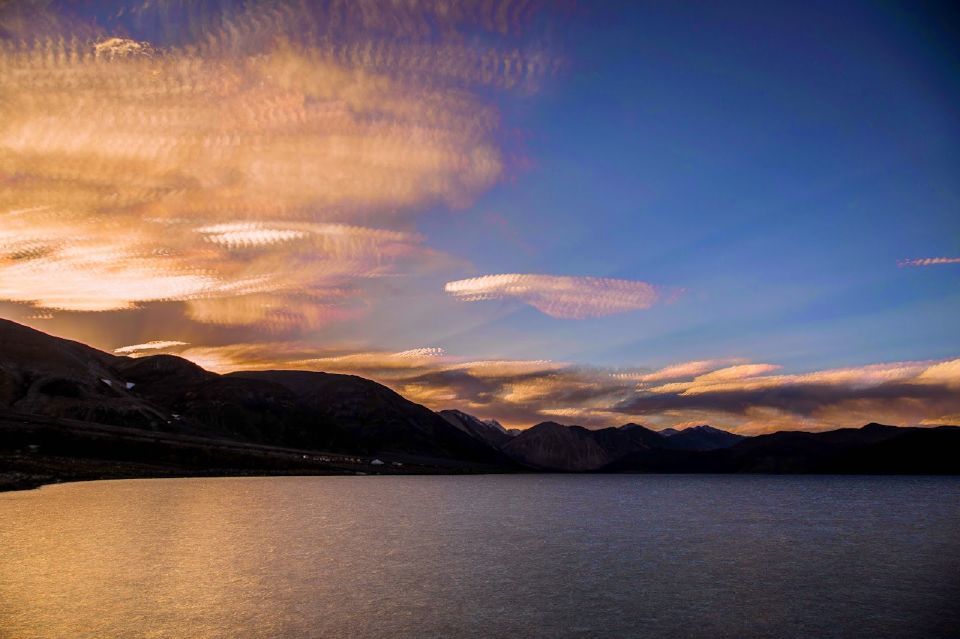 Pangong Lake Sunset Timestack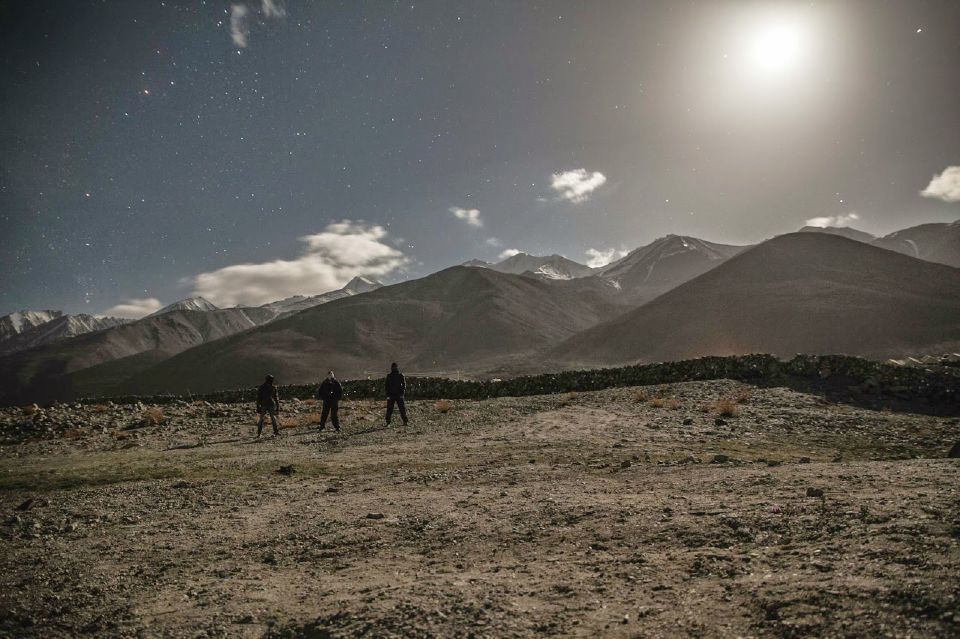 The Moon (Picture taken at midnight)
Day 8 - The 8th day of the travel was scheduled for a visit to the ever-so-famous Nubra Valley which takes a traveller through the world's highest motor-able road, called the Khardung-La Pass, to the world's highest sand desert. A 115 kms journey from Leh took us less than 4 hours to reach Nubra Valley and after having some lunch at the roadside dhabas (eateries) we left for Hundur Gompa (Monastery) in the Numbra Valley region. Since the roads were amazing and on a downward slope it took us only 3 hours to reach back Leh.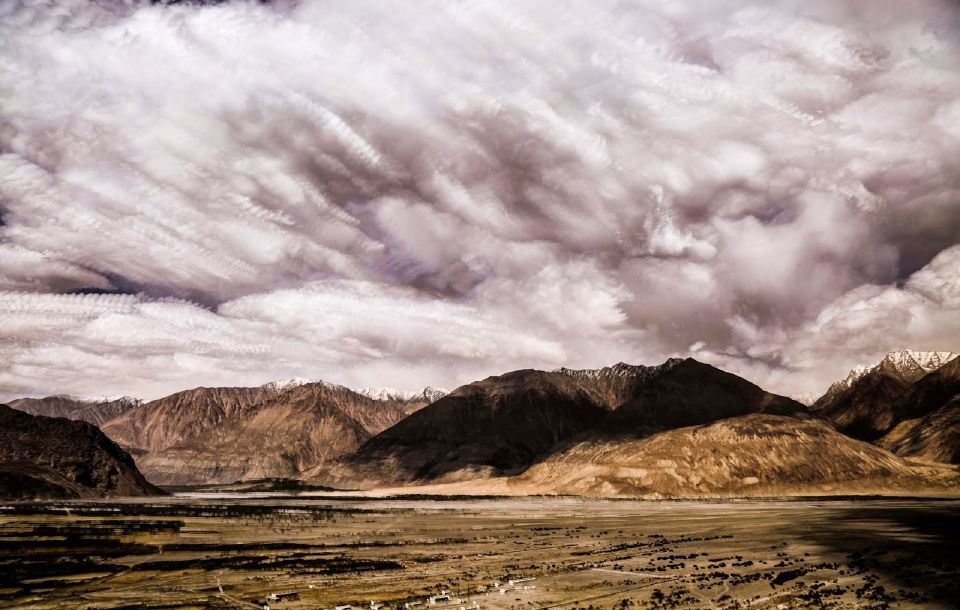 Hundur Timestack, Nubra Valley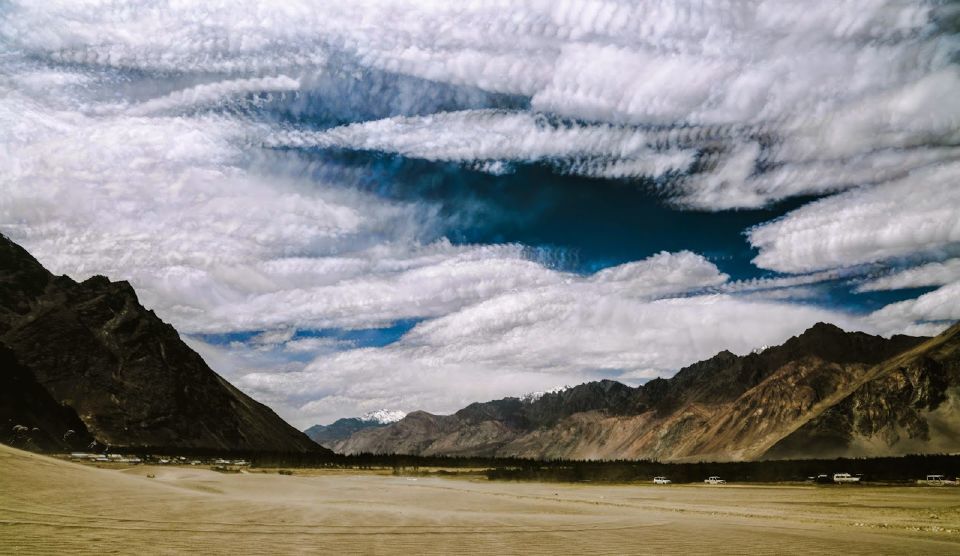 Nubra Sand Valley Timestack
Day 9 - Since we had a couple of buffer days left in our itinerary, we thought to give Leh another day of our laziness and Wi-Fi hogging habits.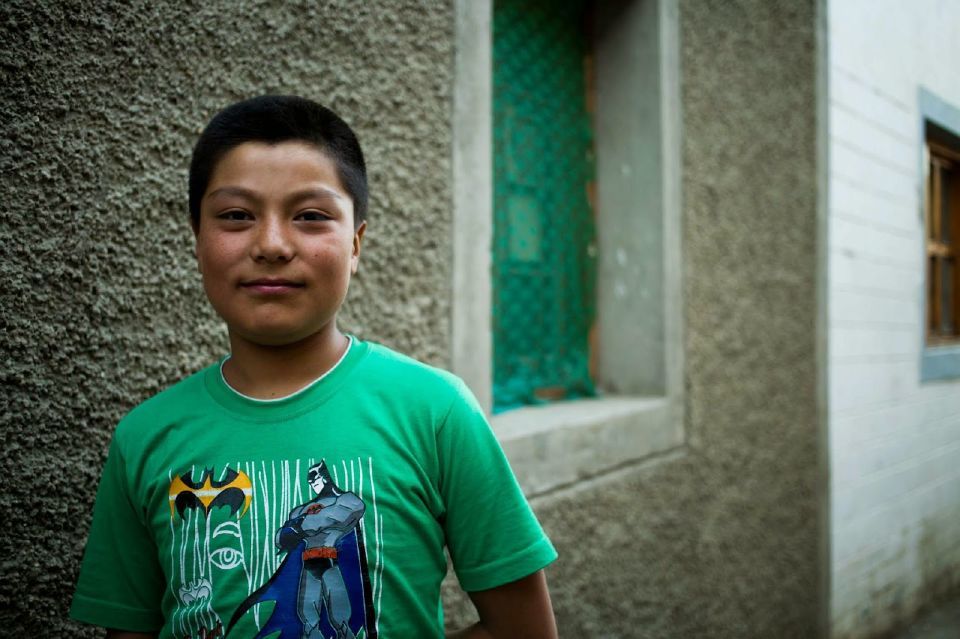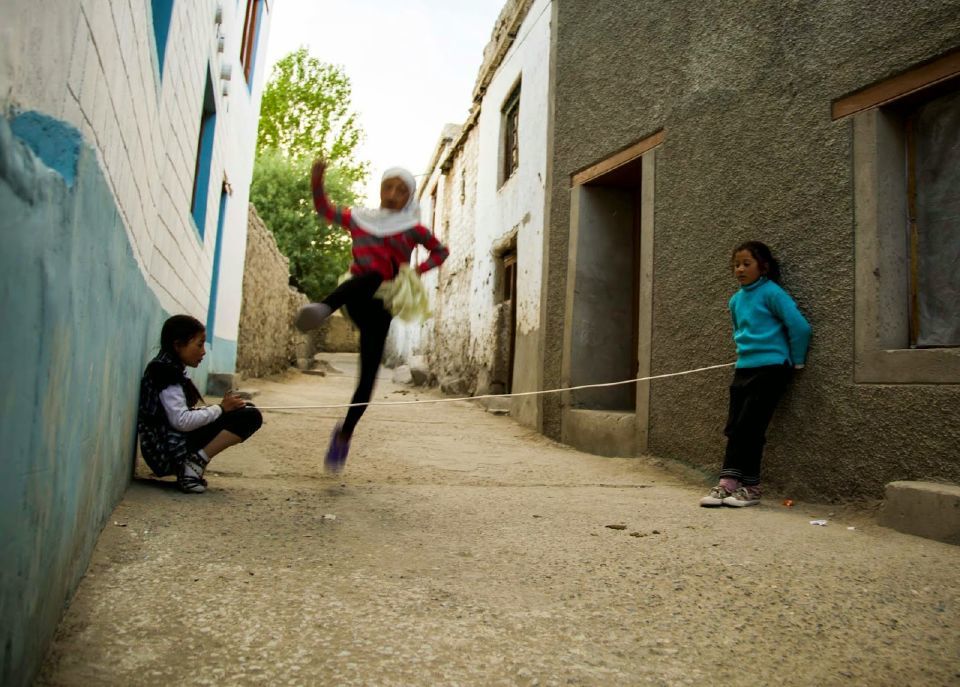 Day 10 - Finally, it was the day when we said our goodbyes to Leh and its nipping warmth, as we were leaving for Tsomoriri Lake which was a 220 kms long journey towards the south-east of Leh. We left early in the morning at 7 and reached Tsomoriri by around 3 in the afternoon. Even though we reached a bit earlier in the day Tsomoriri was kind of a let-down due to all the government prohibitions of going near the lake due to the time period being good for the migratory birds to lay their eggs along the banks of the fresh water lake. The staying options in Tsomoriri are very less and we were lucky enough to find a very comfortable and warm home-stay in the little village above the lake. The evening became chillier than ever and that forced us to being inside the home-stay and sit down with the locals and enjoy their wonderful food and warmth.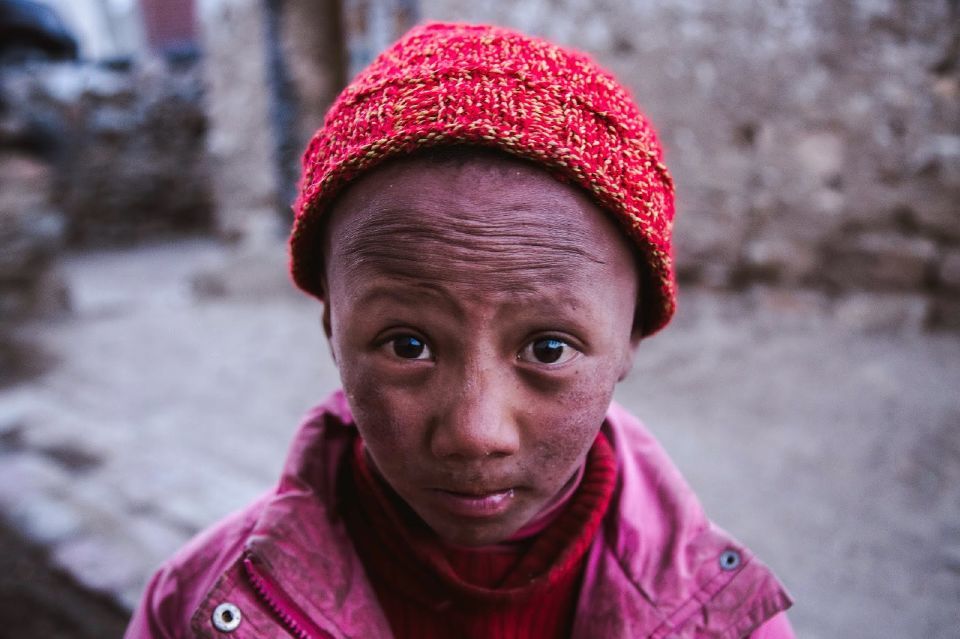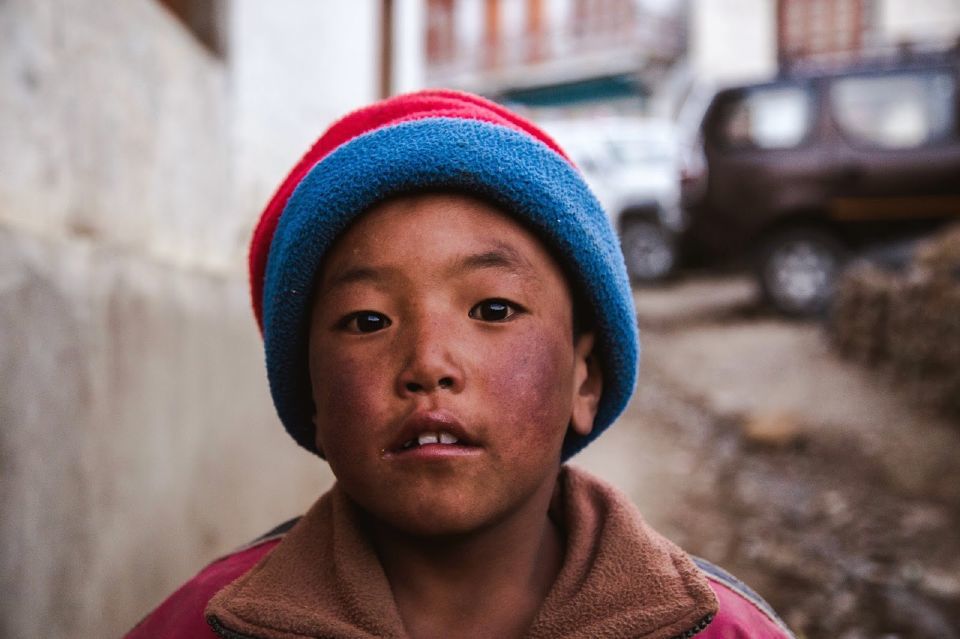 Day 11 - We left from Tsomoriri early in the morning at 7 to meet our original driver at a particular spot on the Leh-Manali highway (was now open). After being lost for over 3 hours after leaving Tsomoriri we reached Tso Kar lake passing which, we reached the Leh - Manali Highway where after waiting for more than 3 hours we could rendezvous with our original Force Traveller. As we left for Manali which was another 400 kms from that place, it was already 2pm and and chances of making it to Manali on that very day were very slim. As the time passed by, the sun kept on going down and we were still nowhere due to the hairpin curved roads across the highway. After coming almost 150 kms from the exchange, it was almost 9 pm and we were literally lost in the middle of a snow mountain with a road which could hardly accommodate a human beside the Traveller we were in. Later on, it turned out that, that particular road was along Surajtal Lake on the Leh-Manali Highway. At around 11 in the night we were able to reach the next habitable city which was Keylong, where we decide to bunk in a hotel so that our driver could catch up on some sleep.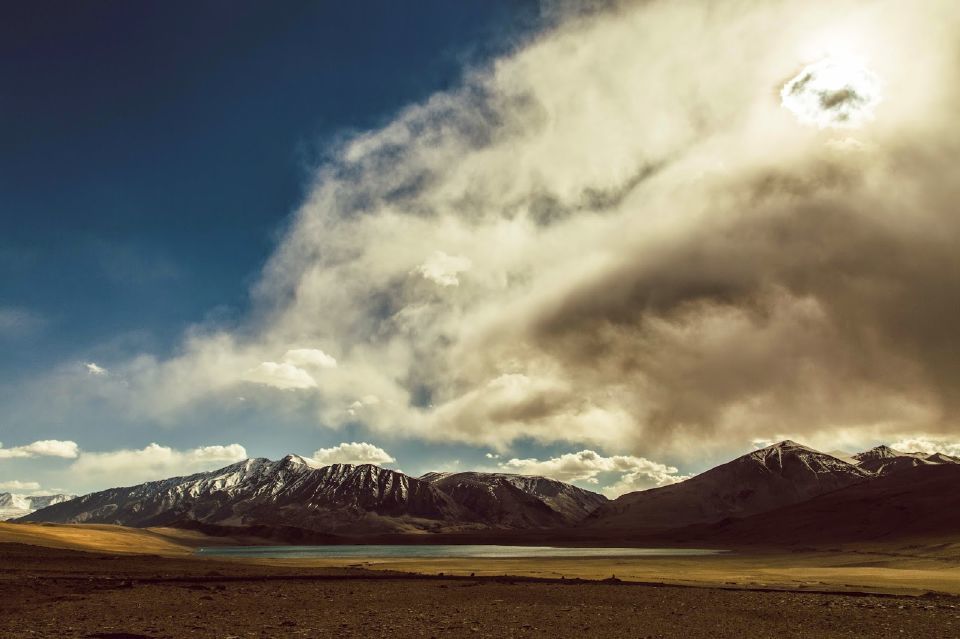 Day 12 - This morning was again a very crucial one, because from what we had heard, Rohtang Pass was very wet and dangerous due to constant rainfall and snow from the past week or so. We left Keylong at 6 in the morning to reach Rohtang Pass (65 kms from Keylong) as early as possible, in order to avoid trucks, buses and other tourist vehicles coming down from Manali towards Leh. Since the roadtrip already had its share of adventure, the last part was no less with the bridge connecting the Leh-Manali Highway to Rohtang Pass over the Chenab River being broken in the middle due to an over-loaded truck trying to cross it. With the army reaching just in time, the repairing of the bridge took a couple of hours and the traffic started easing out steadily. As I had mentioned, Rohtang Pass was supposed to be a really difficult part of the road-trip, and IT WAS. There were practically no roads and only the gravel and large stones in between waterfalls generating out of the melting snow. It took us almost 3 hours to cross the 15 kms stretch of Rohtang Pass and after that a really long traffic jam for the next 10 kms on the road leading to Manali made us reach Manali by 3 pm. Now, our final destination Chandigarh was another 300 kms from Manali for which we decided to drive the whole night and not stop in Manali. With another day left in our itinerary we decided to stay in Chandigarh for an extra day and contemplate on the 12 days of adventure we had just had.
Following is the link to a Time lapse video I made during the whole stay in Ladakh.