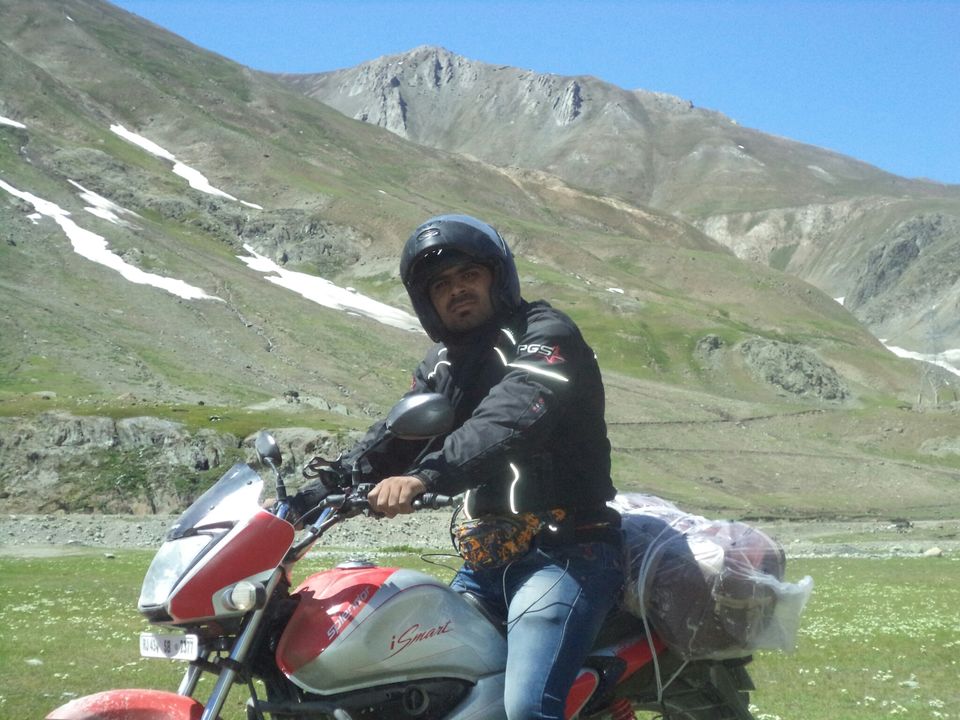 I planned the Leh tour about six months ago. Finals I booked tickets for 28 from Jodhpur to Pathankot.
Bike also got booked together.
I had the hero's ismart bike.
29, from Jodhpur to 8 pm, and reached Panhakkot at 5.00 in the evening of 30May.
And could not reach Chamba was out of Chamba and was to stay overnight in Banikhet. There, room was found in ₹ 800.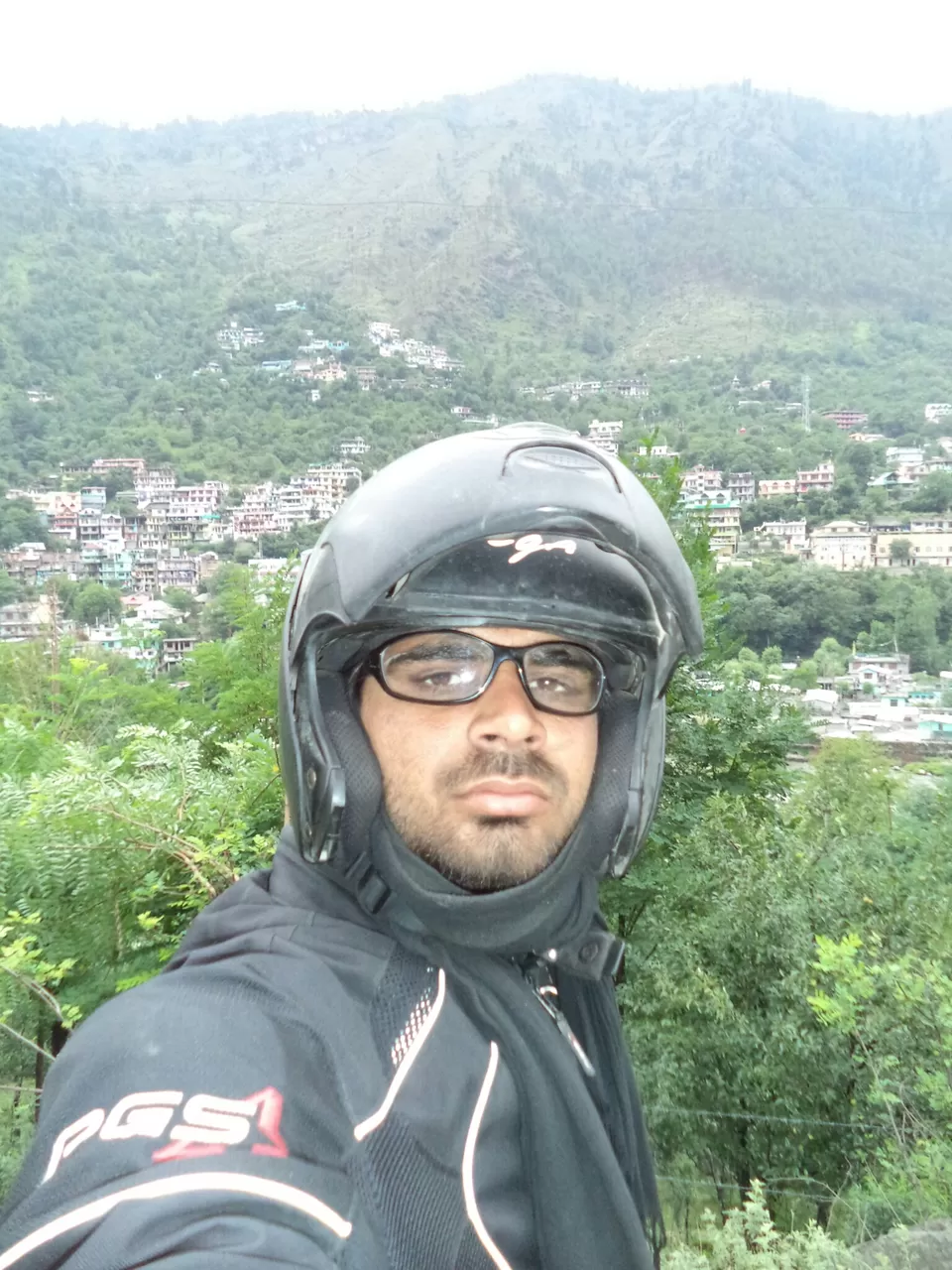 From Bunikhet, I went out at 6 in the morning for Sach Pass. Going forward, it was found that the path of Sach Pass was closed. Then I took the path from badoh to doda (via bhaderwah) from there. It rained before reaching bhaderwah due to which my paint and shoes were wet.
The room was found in ₹ 500.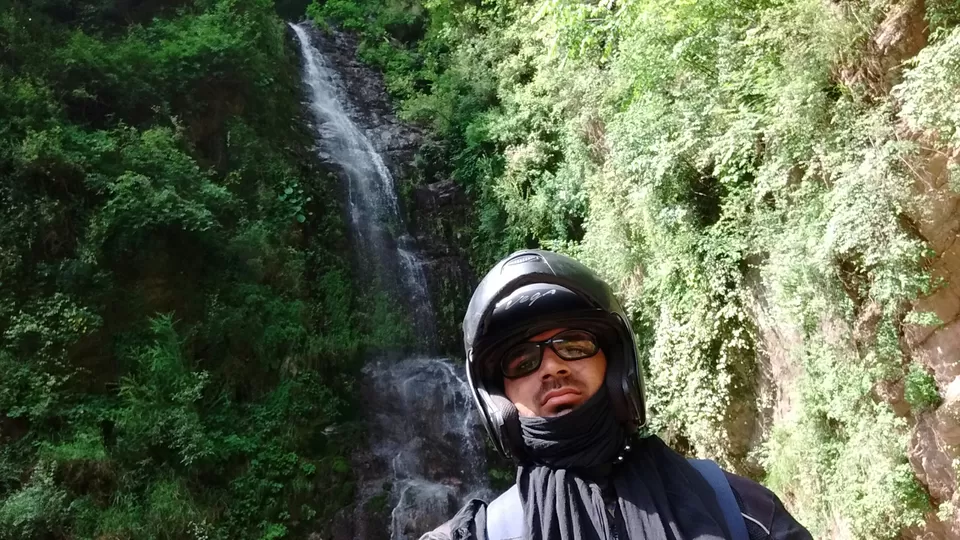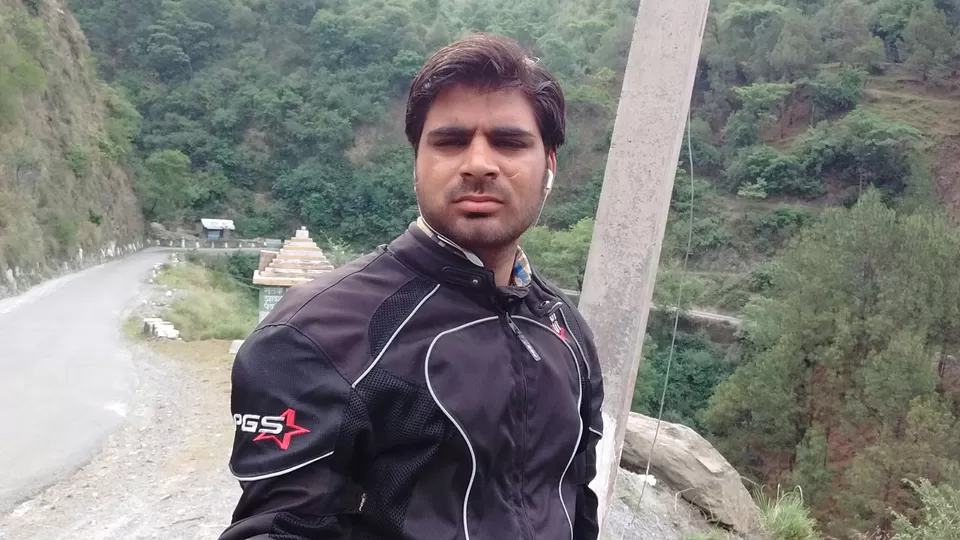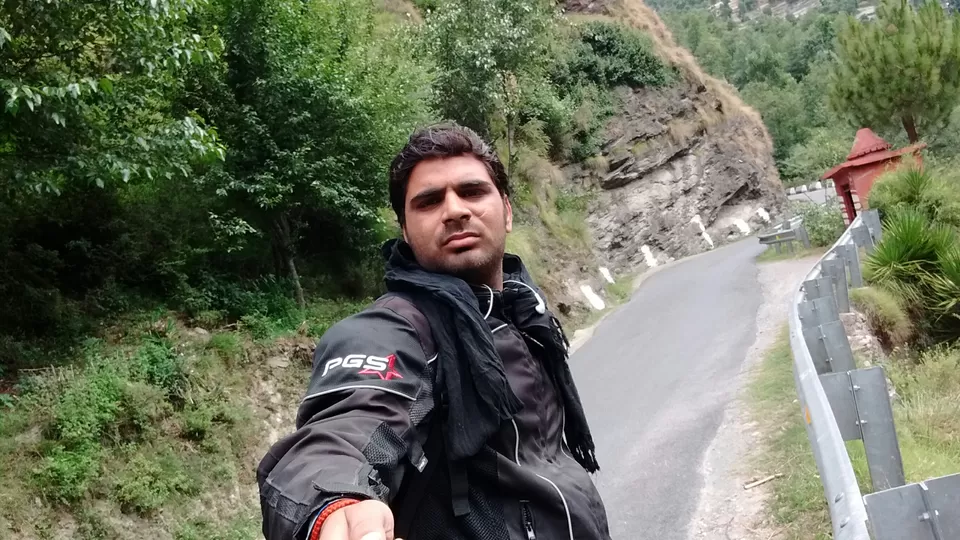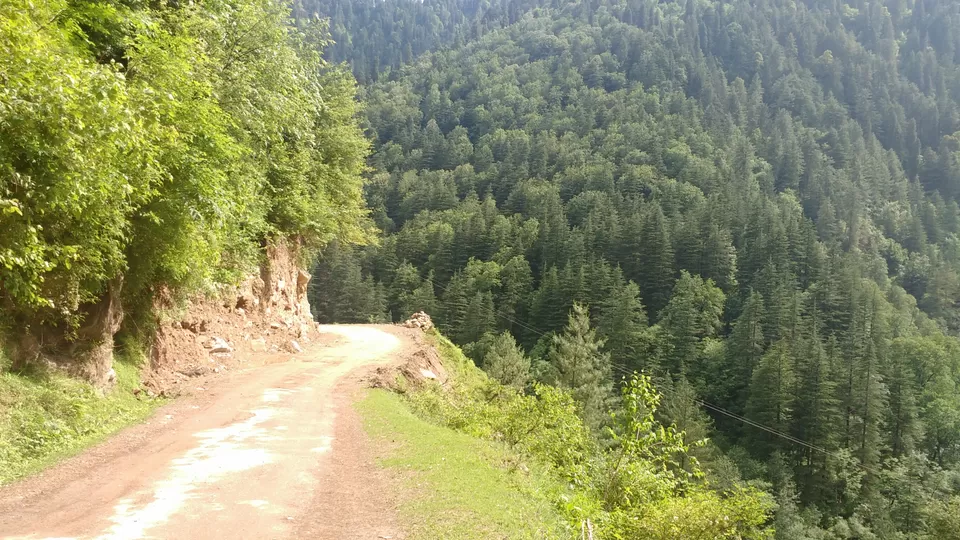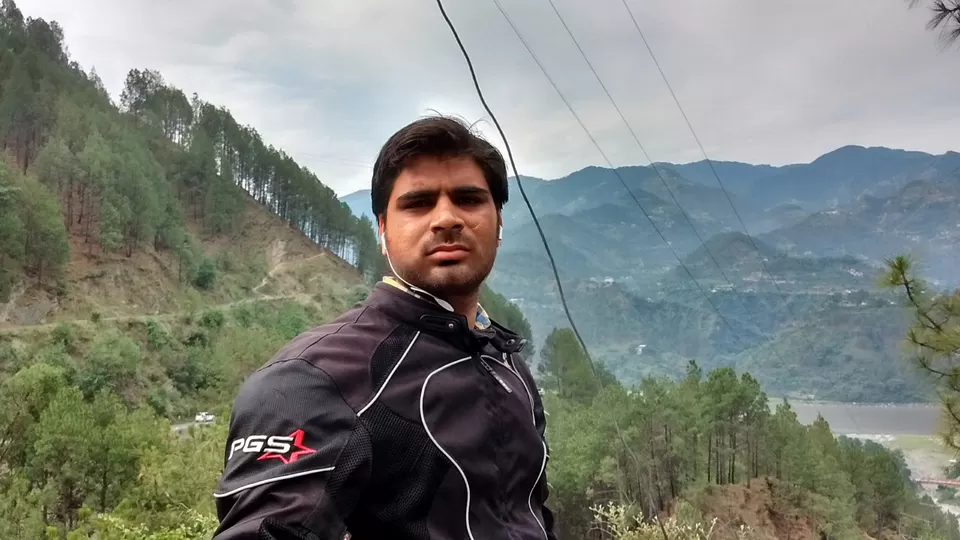 From Bhaderwah in the morning at 6 o'clock went to Srinagar.
Beside the Doda, going for Srinagar via Banihal. When the Banihal was crossing, some of the stonebags faced,
However, we reached Srinagar evening at 6:30, and in the room of SunSine in front of Ghat number 7 near Dal Lake, got in room ₹ 1000.
Srinagar was unable to roam in Srinagar due to poor condition.
Given the bad circumstances, it was early in the morning at around 6 o'clock.
Sonamarg was a great place to get lots of photos there. Two men met at Sonamarg who were on the bullet. Manoj Basntani and Sanchit Duaa who were from UP.
The climb of Zojila Pass was very tremendous.
Skiing on Zojila, and Snowman also make and take photos too.
Then we left for Kargil.
Kargil War memorial in Drass Sector
It was very spectacular. There I bought a hat and took a lot of photos. On there the Army Officer gave a speech on the Kargil war.
Was written in the War Memorial - (When You Go Home Tell Them Of Us
And
Say For Your Tomorrow We Gave Our Today)
We reached kargil at 6 o'clock in the evening and find the hotel ₹ 1500.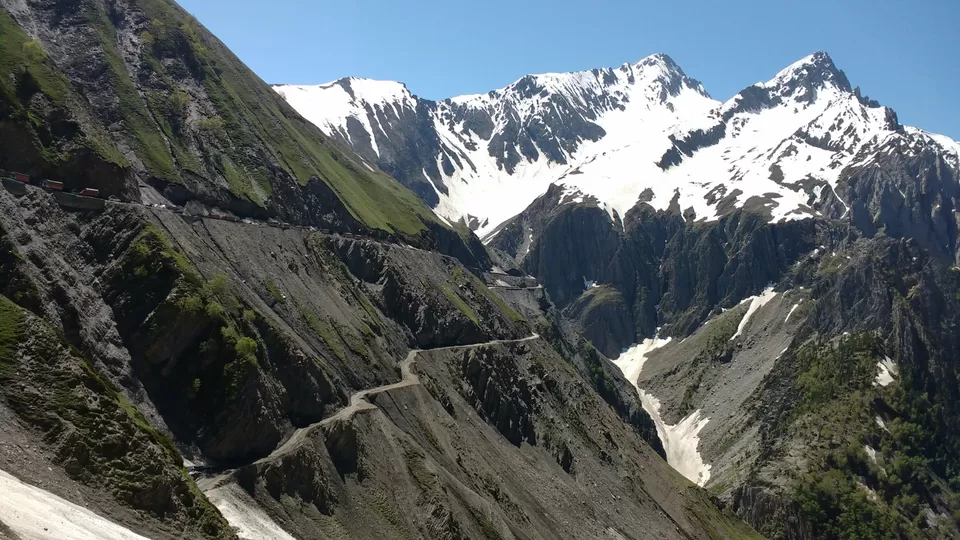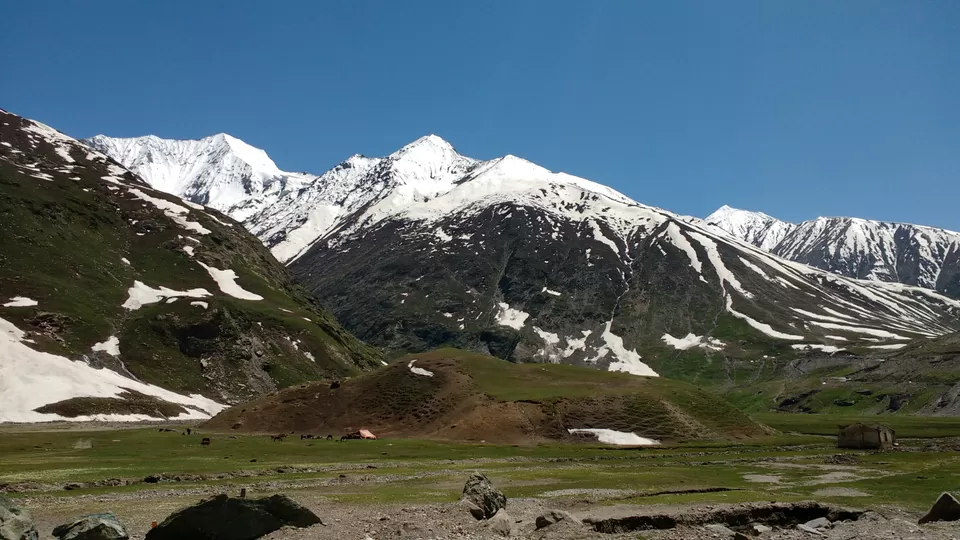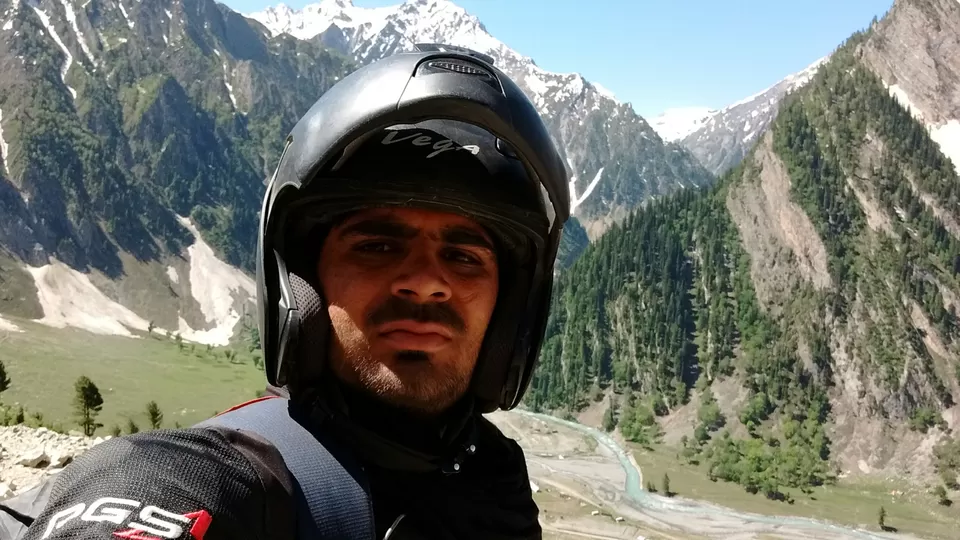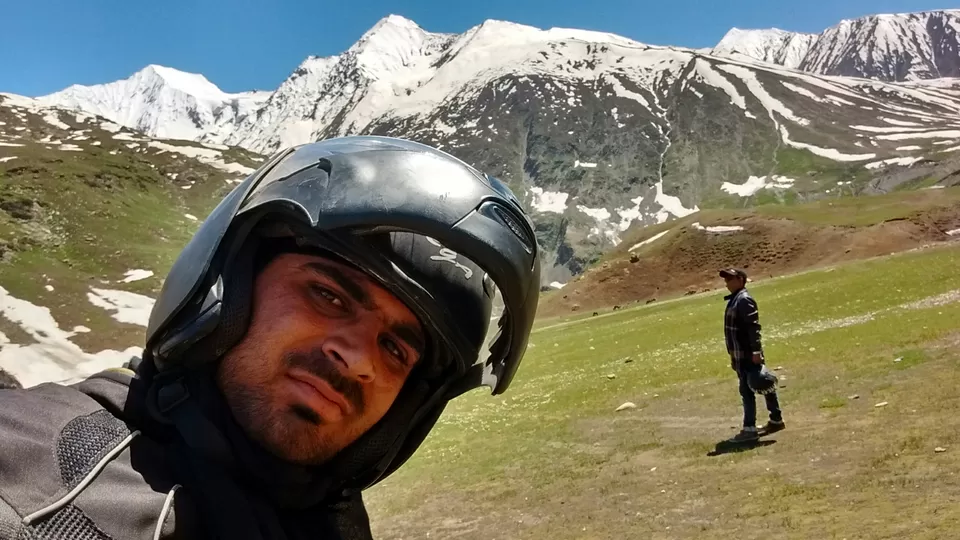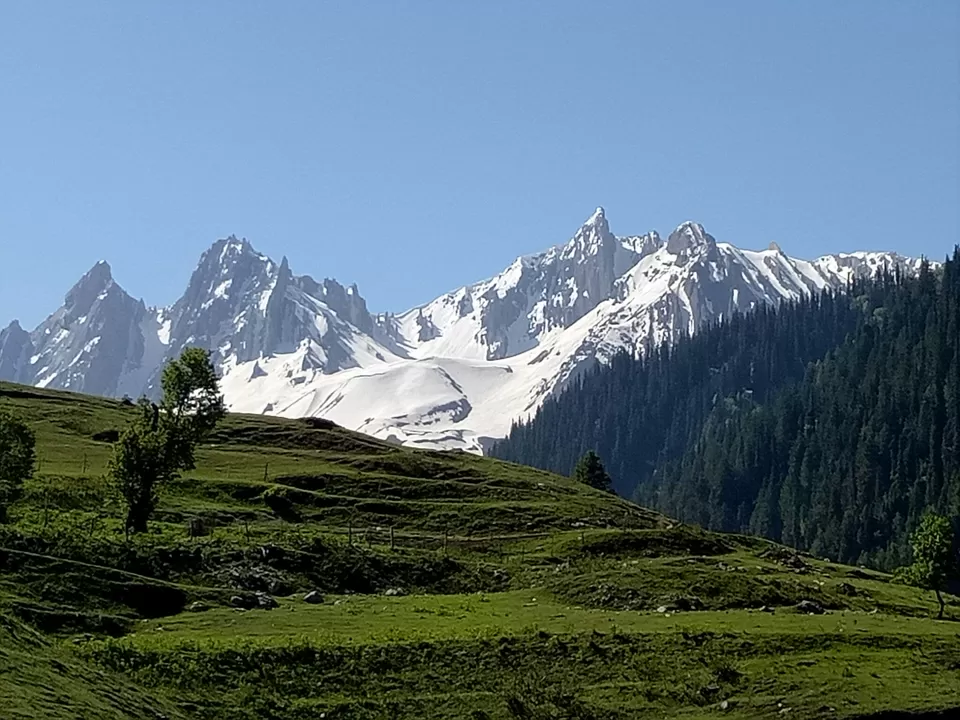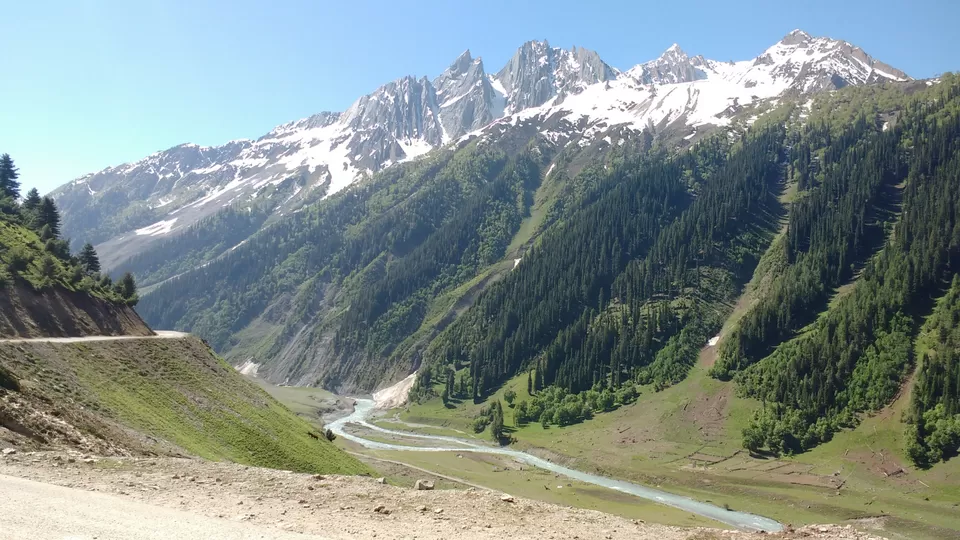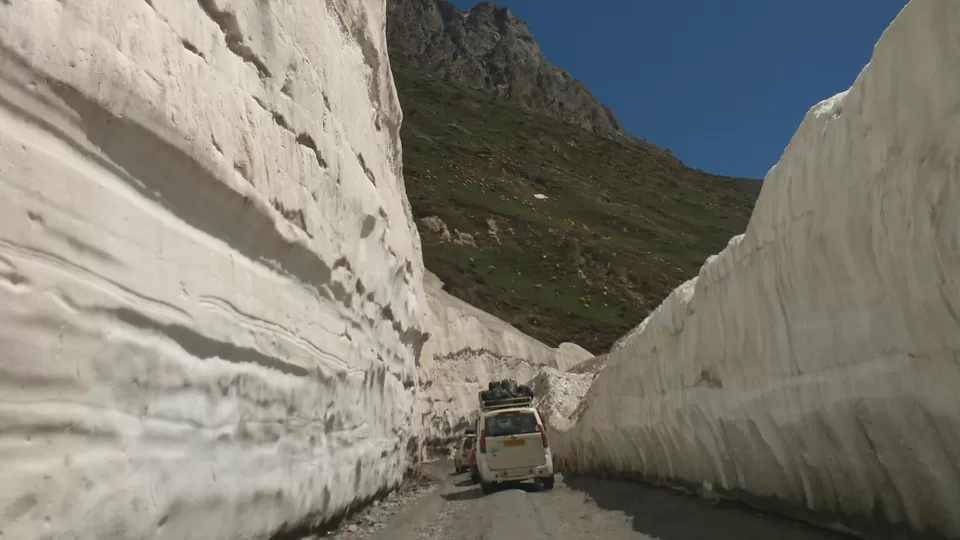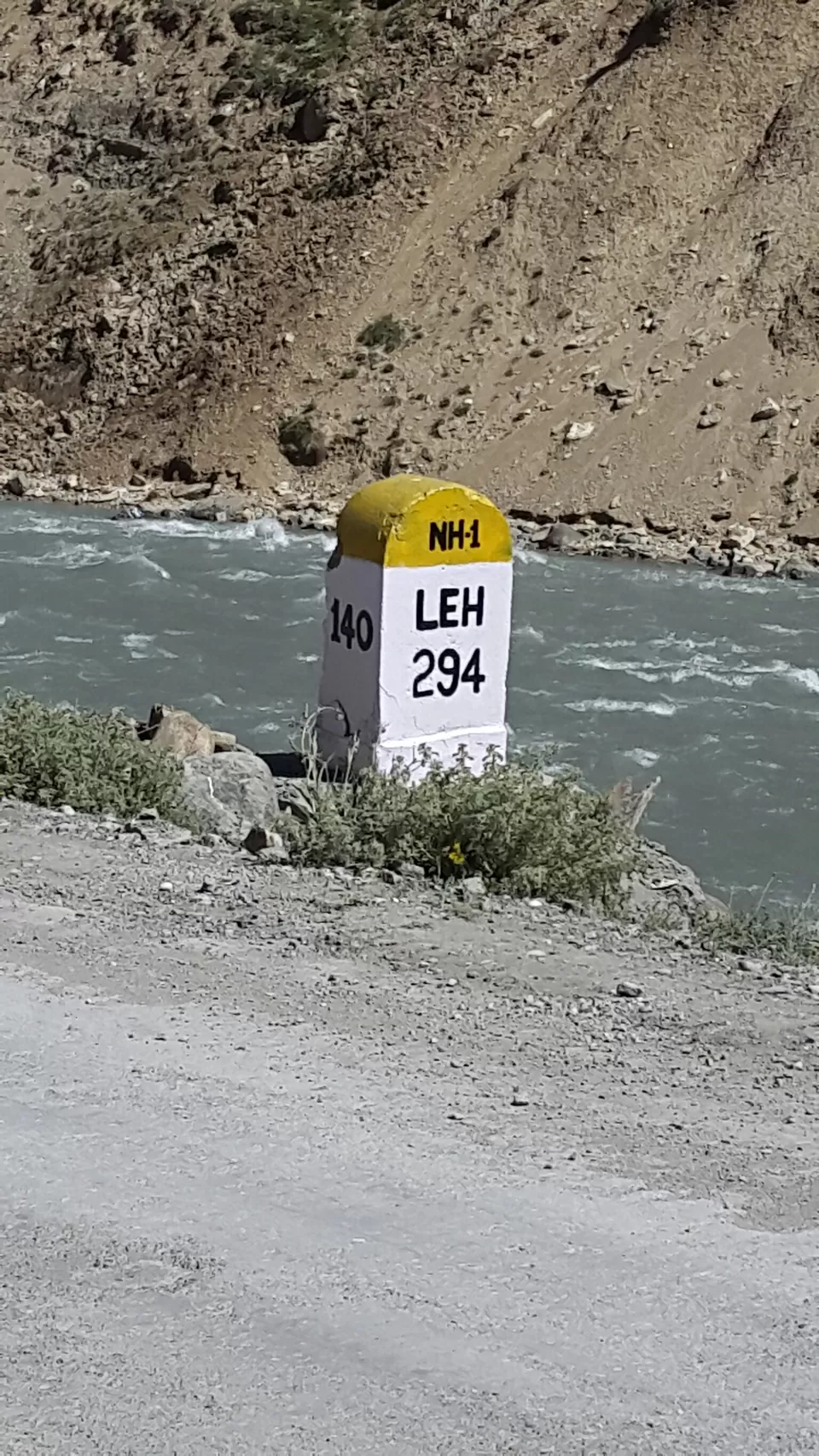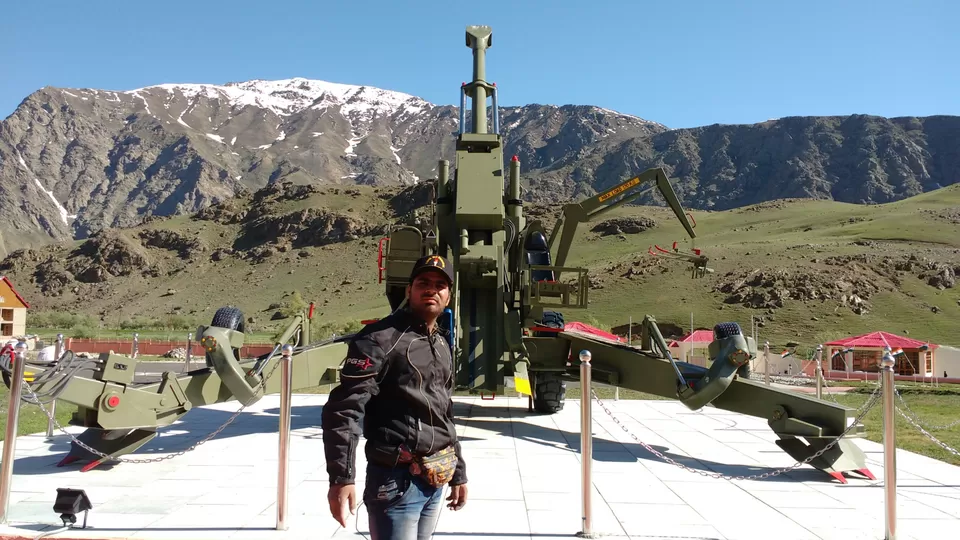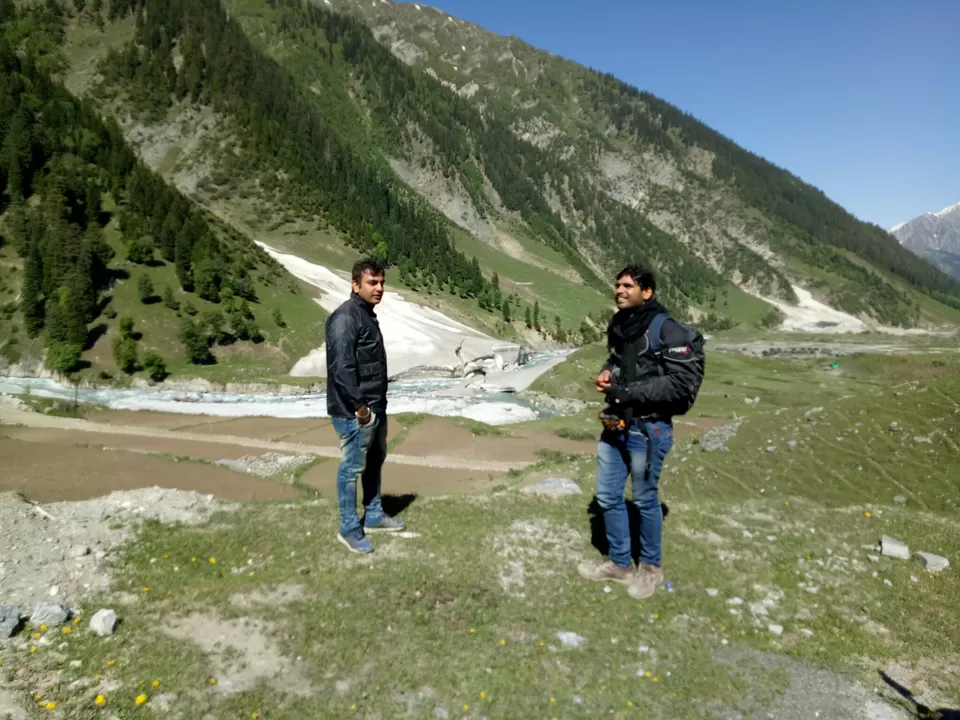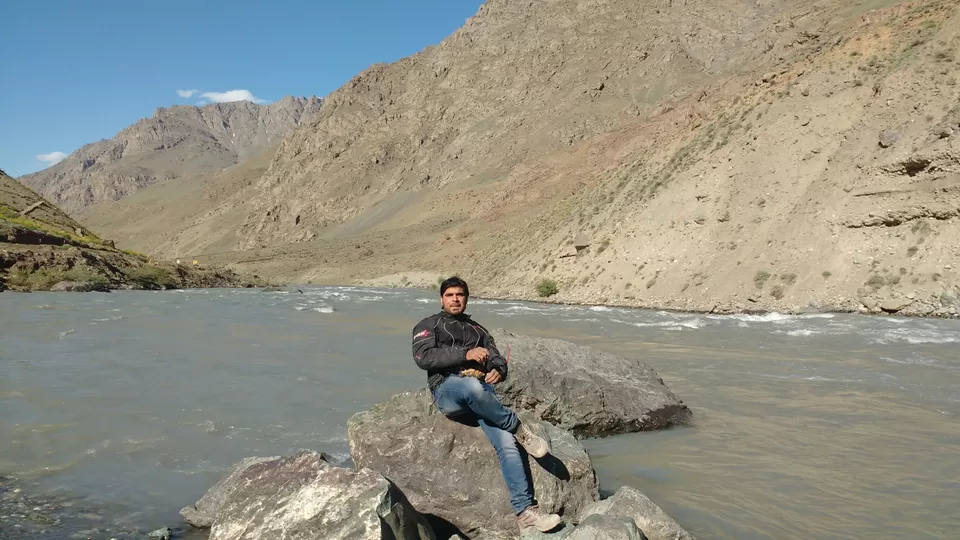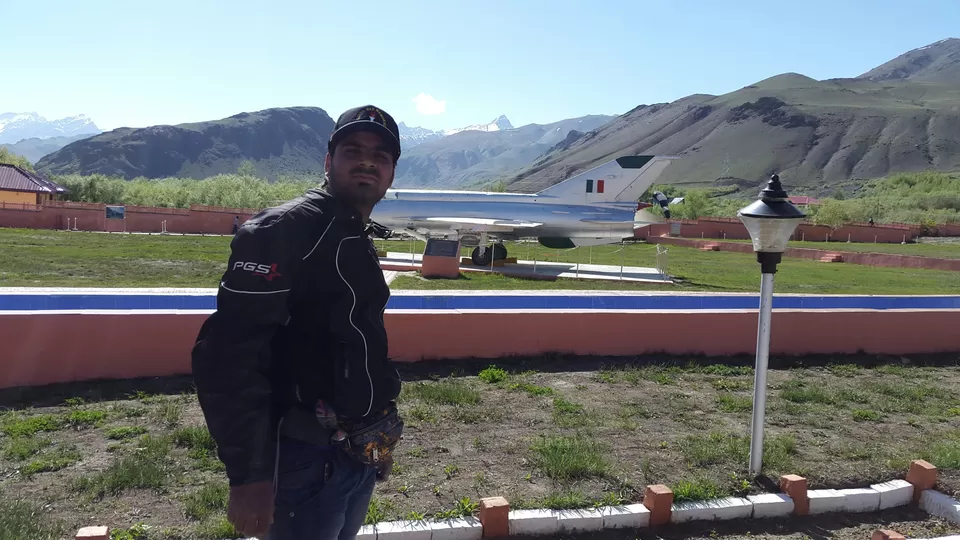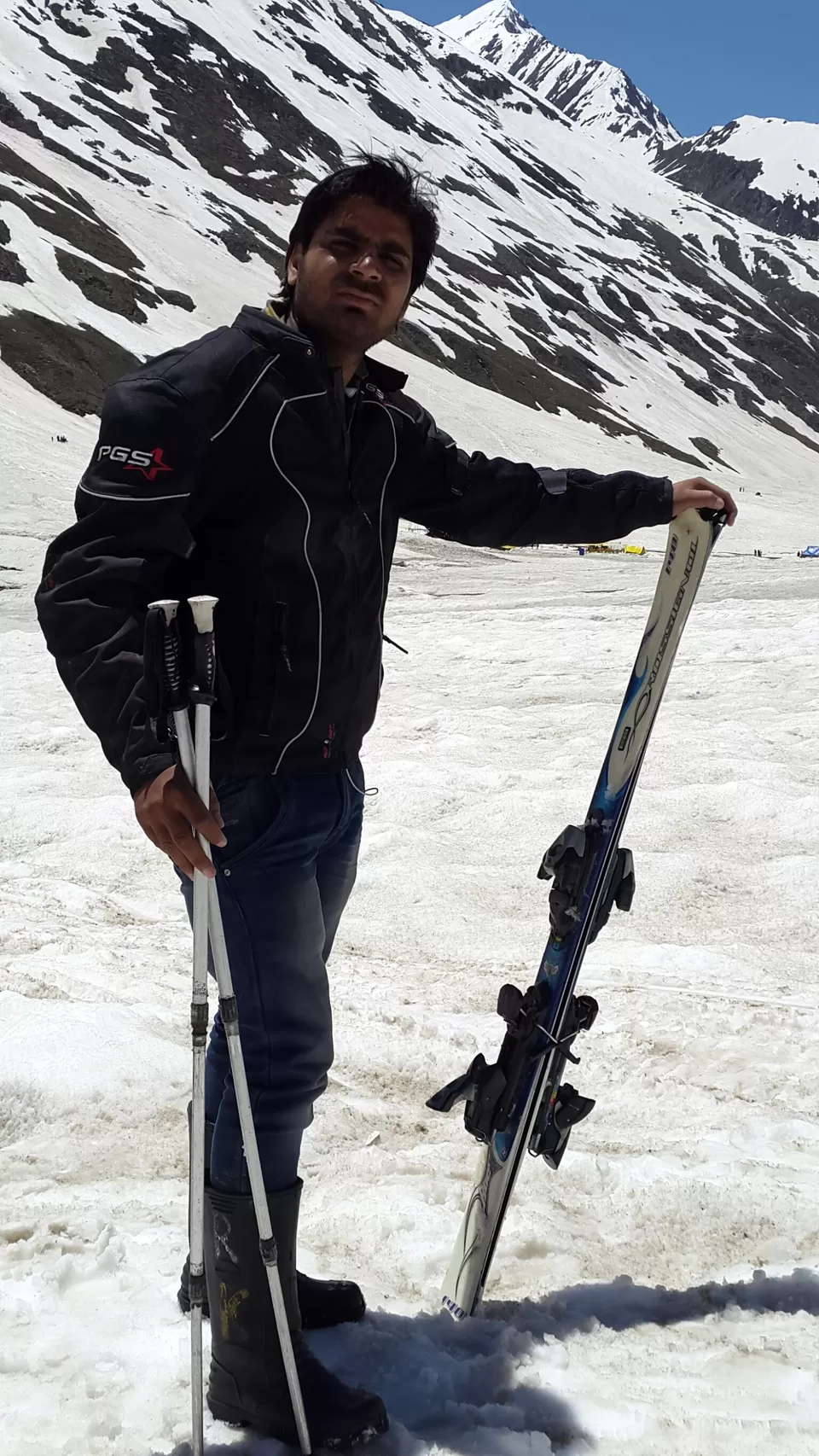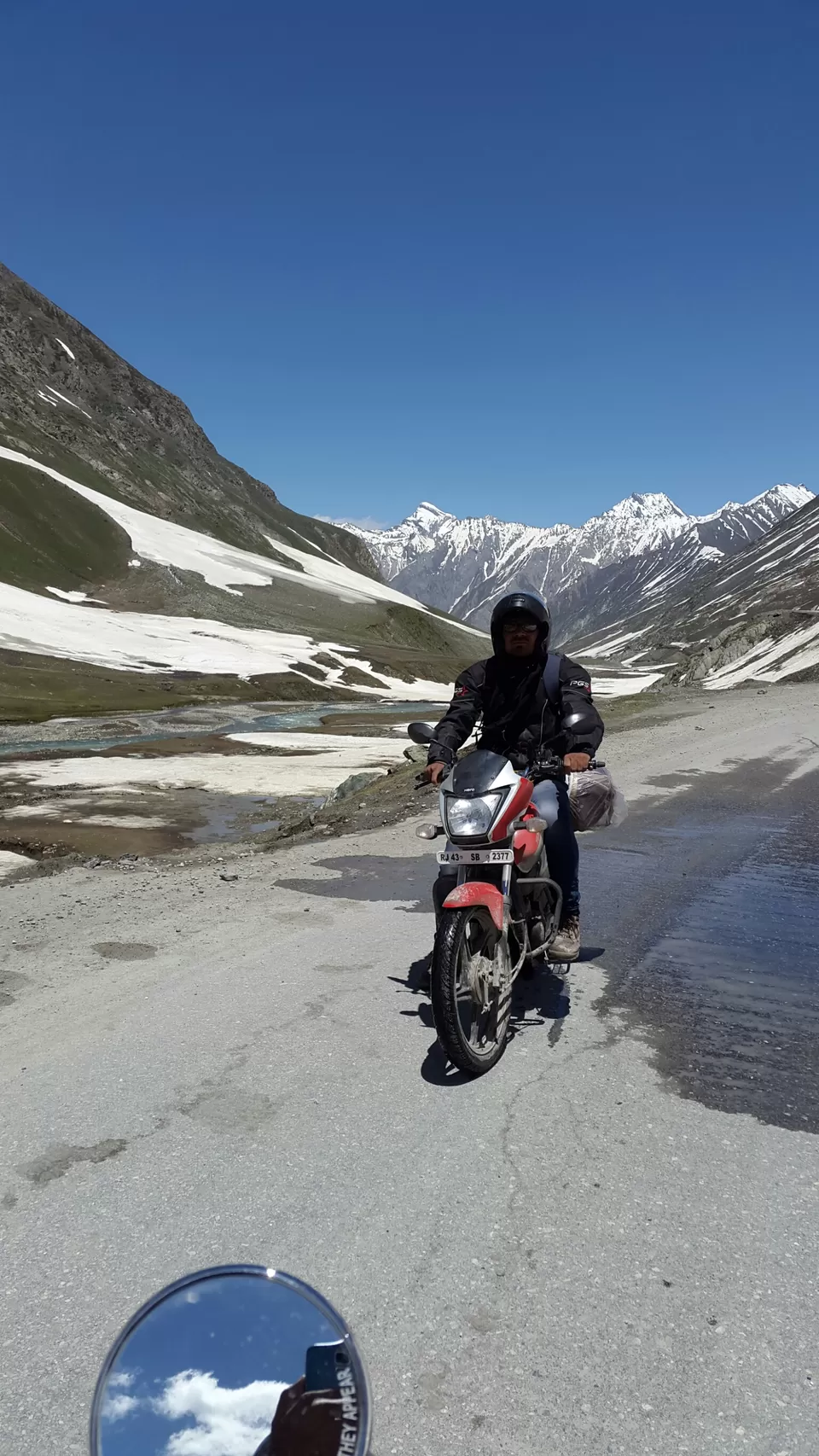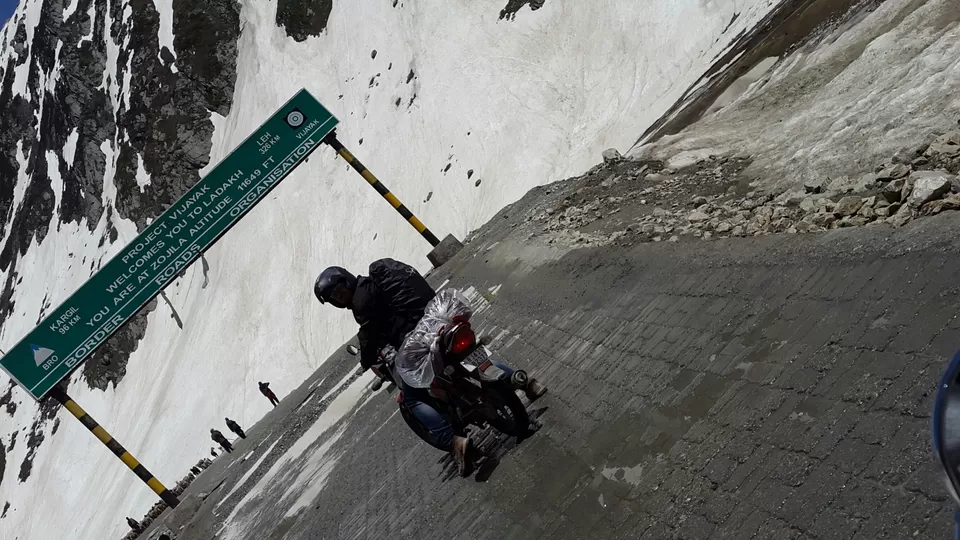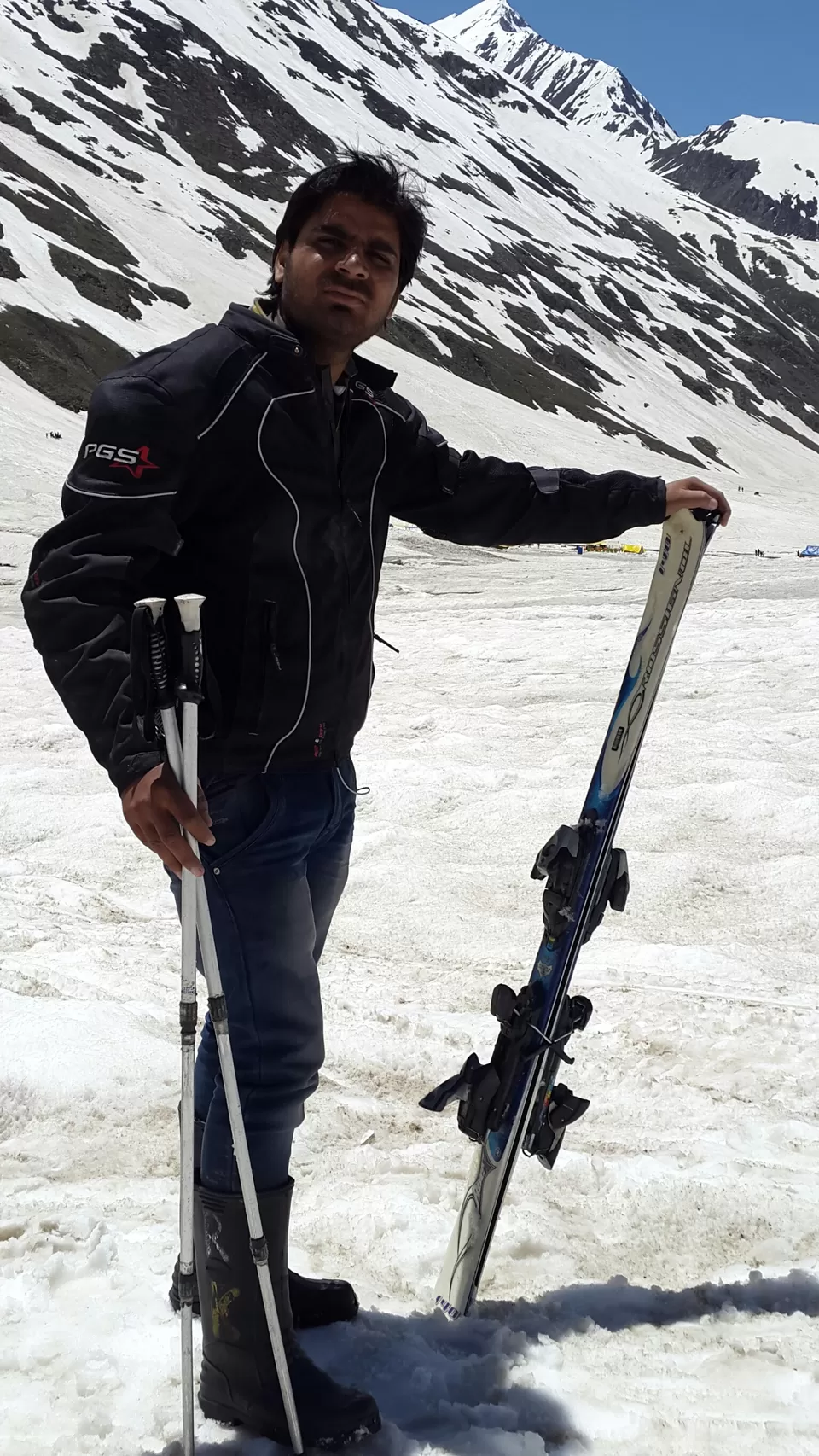 From Kargil, we got out at Leh at 7 in the morning. We ate food in Lamayuru.
Lamayuru is a small village in Ladakh, midway between Kargil and Leh on NH1-D, the Srinagar-Leh highway. Lamayuru monastery is situated at a distance of 127 KM from Leh at a height of 3,510 meters. Lamayuru can easily be covered in a day return trip from Leh. Lamayuru is known for its monastery, and for its "lunar" landscape - quaintly promoted as a "Moonscape" for tourists. The landscape is certainly incredible with its spectacularly odd geological formations, though this is not unique to Lamayuru. Lamayuru monastery is ancient, built into the 'moonscape'. It has some beautiful frescoes and frightening masks. Visitors can also see the glassed in meditation cave of the Lama Naropa. Lamayuru is a part of the Dri-Gungpa sector in western Ladakh.
After Lamayuru stayed on the Magnetic Hill.
The way from Leh to Lamayuru we crossed the evening at 7 o'clock.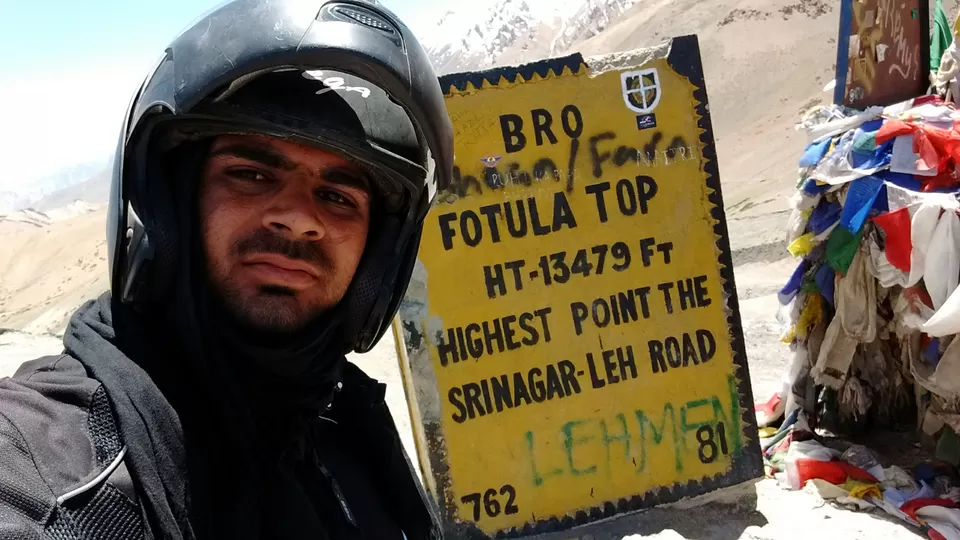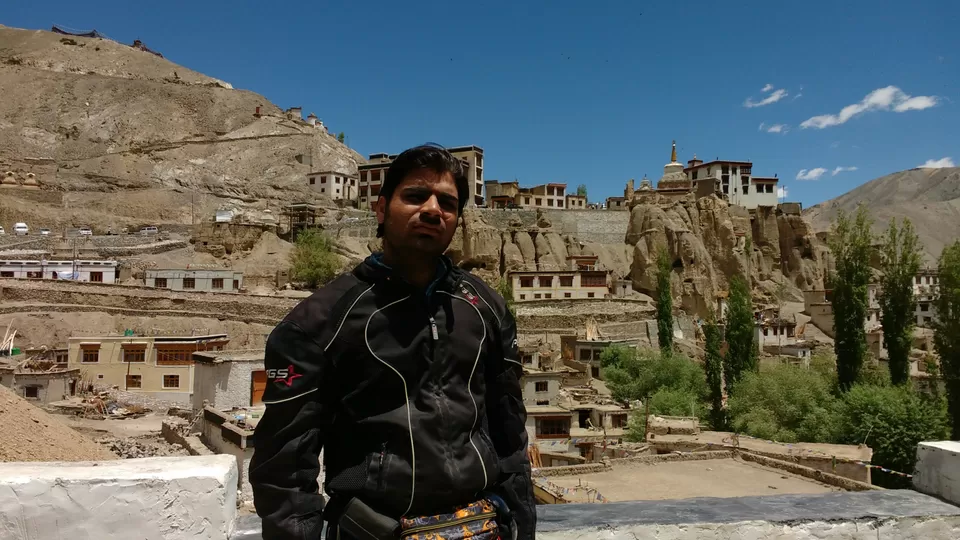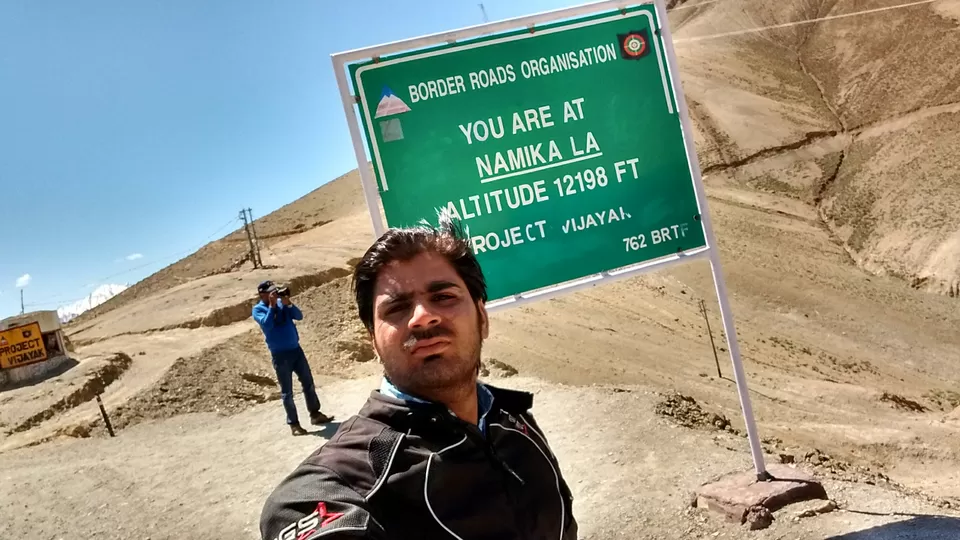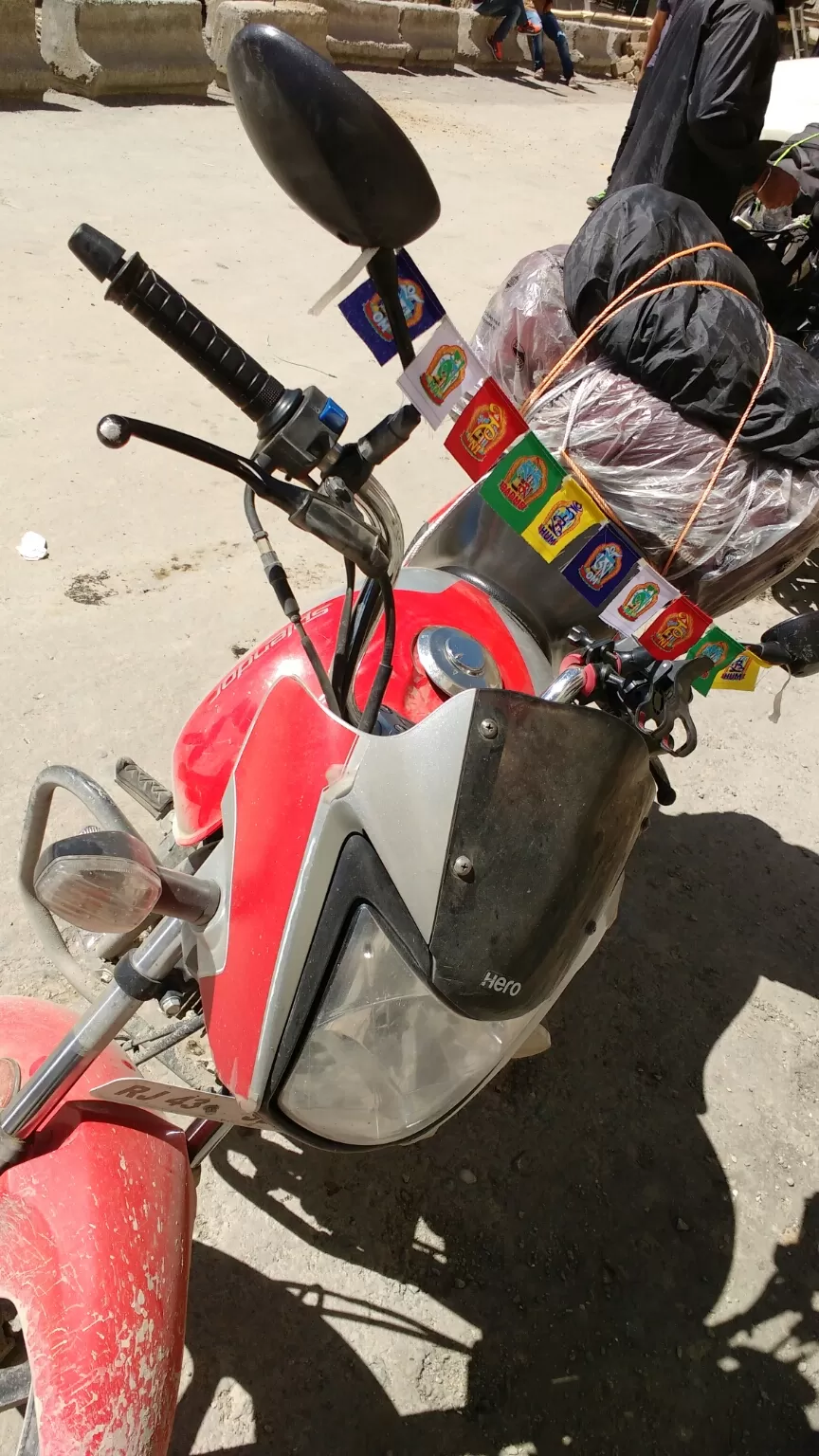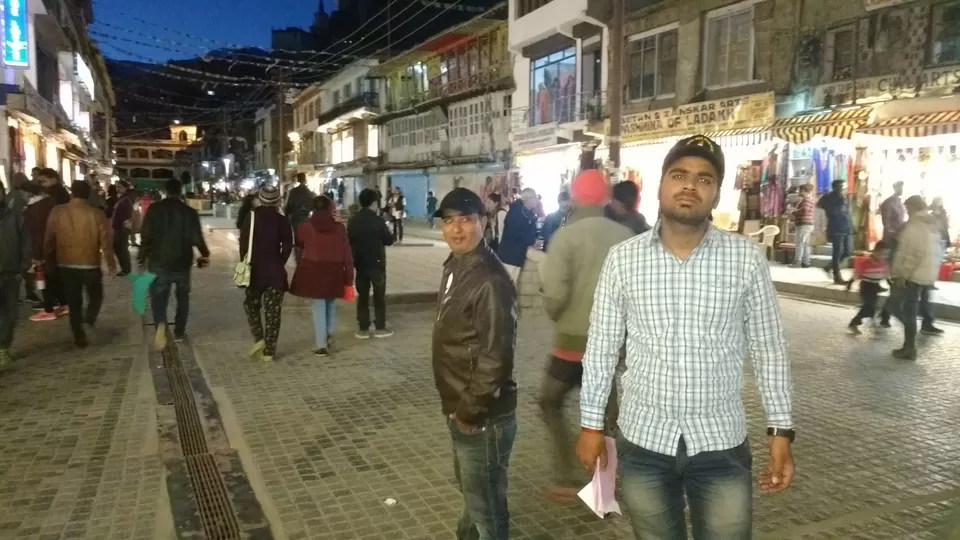 5June we plan to go to Pangong Lake After breakfast of tea bread in the morning we got out for the lake.
On the way crossed the Chang La Pass.The Chang La (elevation 5,360 m or 17,590 ft) is a third high mountain pass in Ladakh. Leh to Pangong Lake 4 h 49 min (224.6 km)
Up-down is Approx 500km
Chang La Pass was covered with complete snow, and the Oxygen level was very low. The road ahead from ChangLa was sloppy. There was snow on the whole path and Bike was enjoying running.
After going there we saw the place where 3Idiot movie is made. The lake was very spectacular, its blue color looked as if the girl had laid a blue turban. Take care of the beauty of the lake and take photos. After that we went towards Indo China Border (Merak Village). At 4 o'clock in the evening we left for Leh. Manoj went ahead. When I reached Chang La, then my bike's fuel was over. From there a car person
₹ 150 liters of fuel. At 12 o'clock at Leh, Manoj was waiting for me. I fell asleep on the bed because I was very tired. Mobile also did not charge or charged the camera.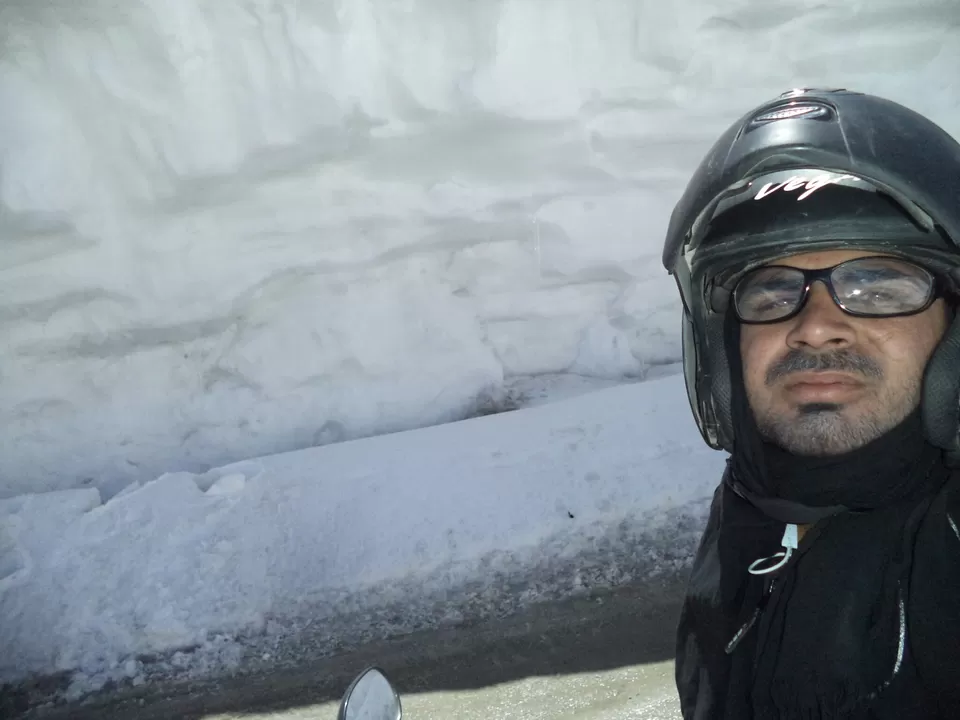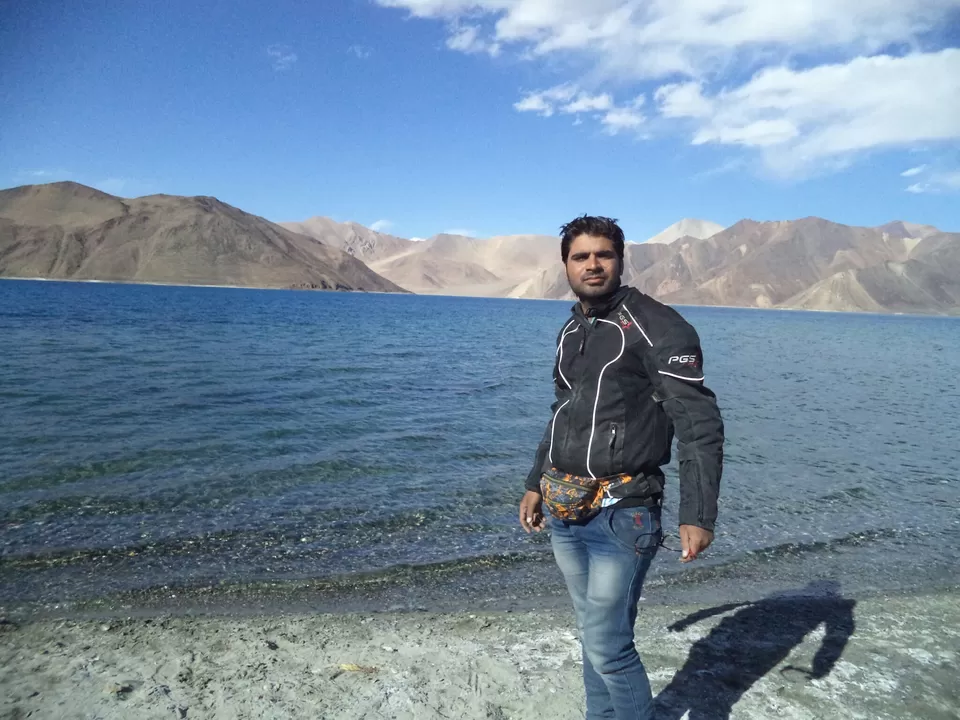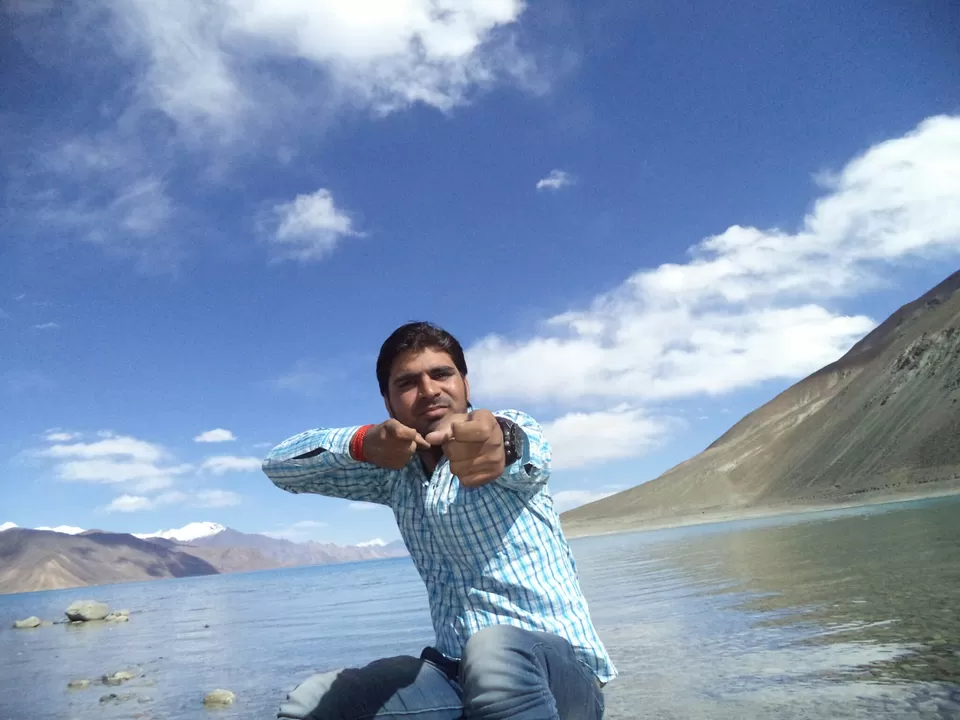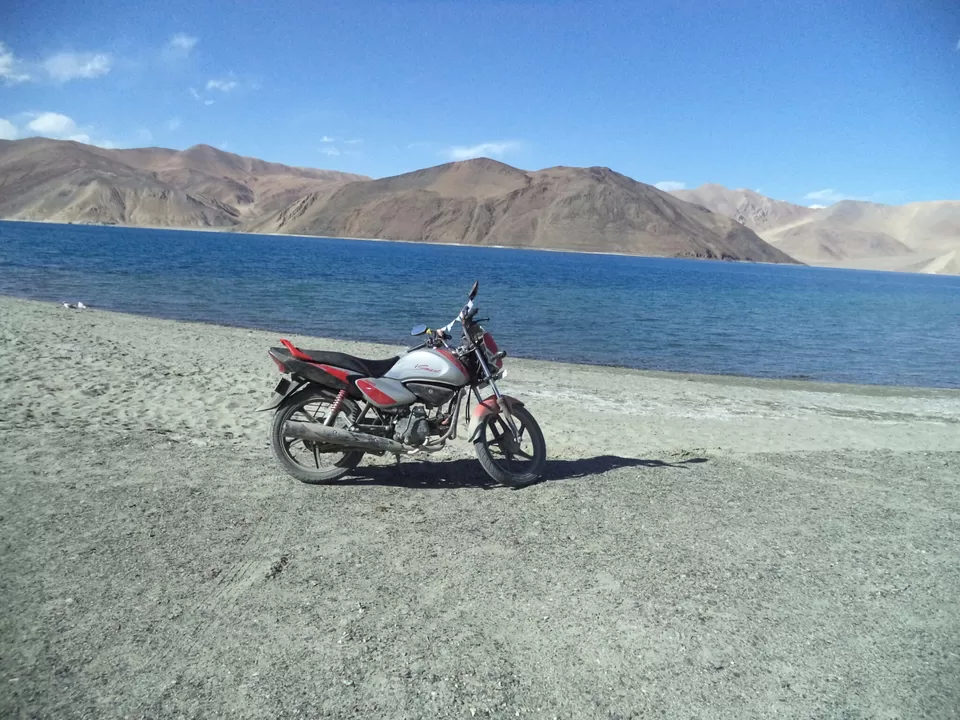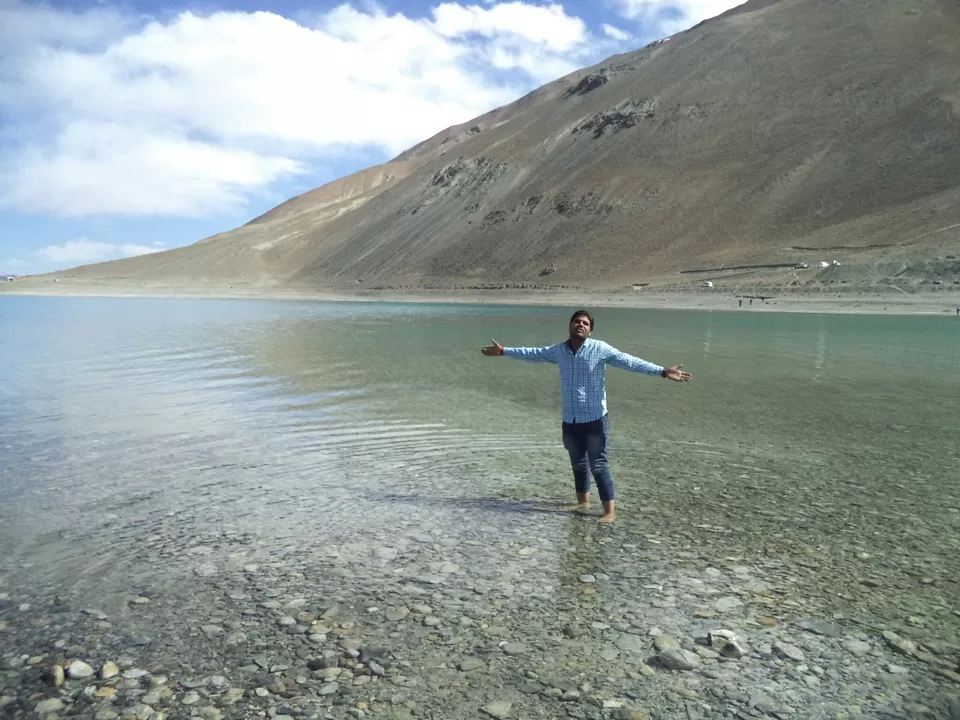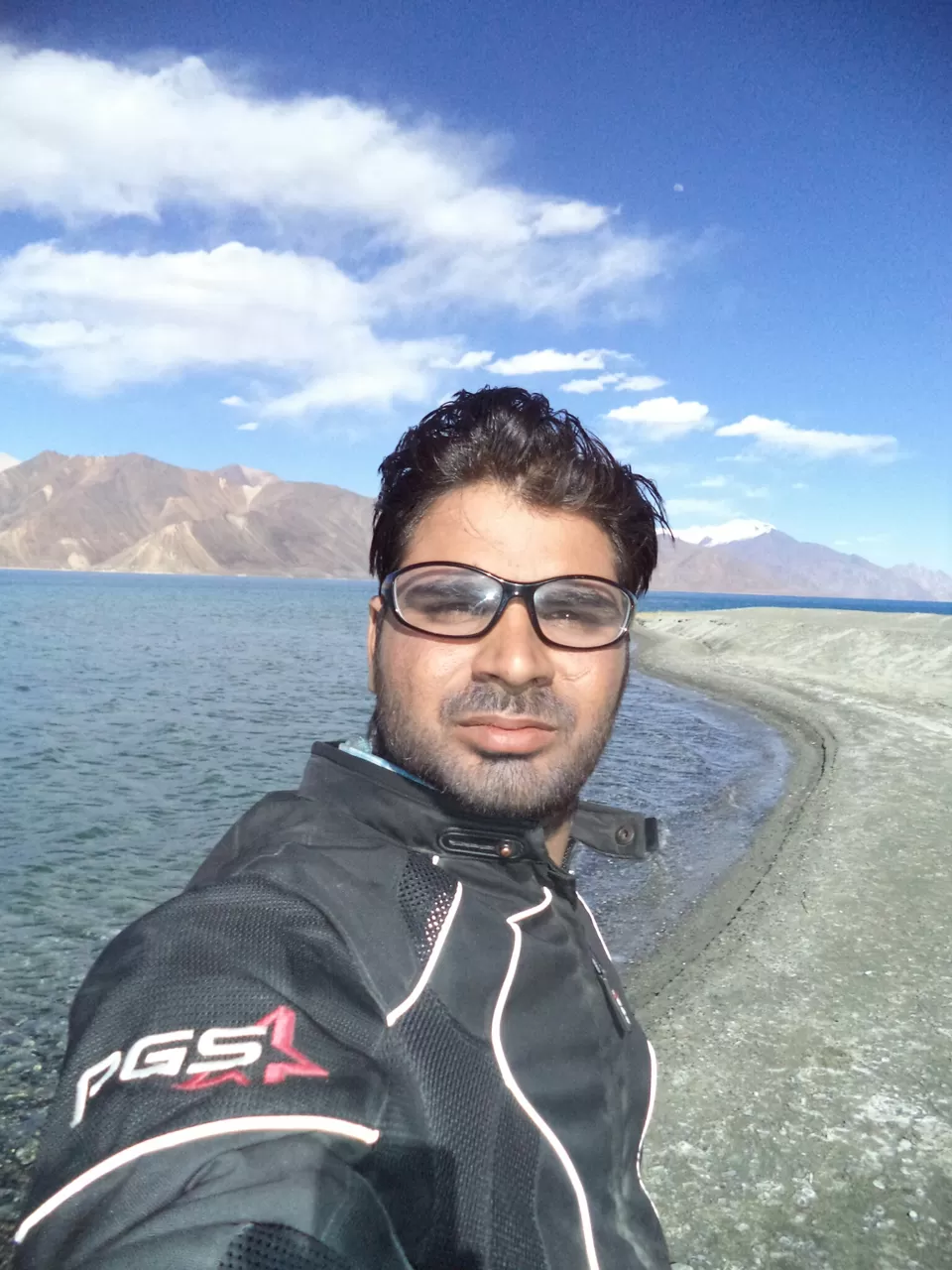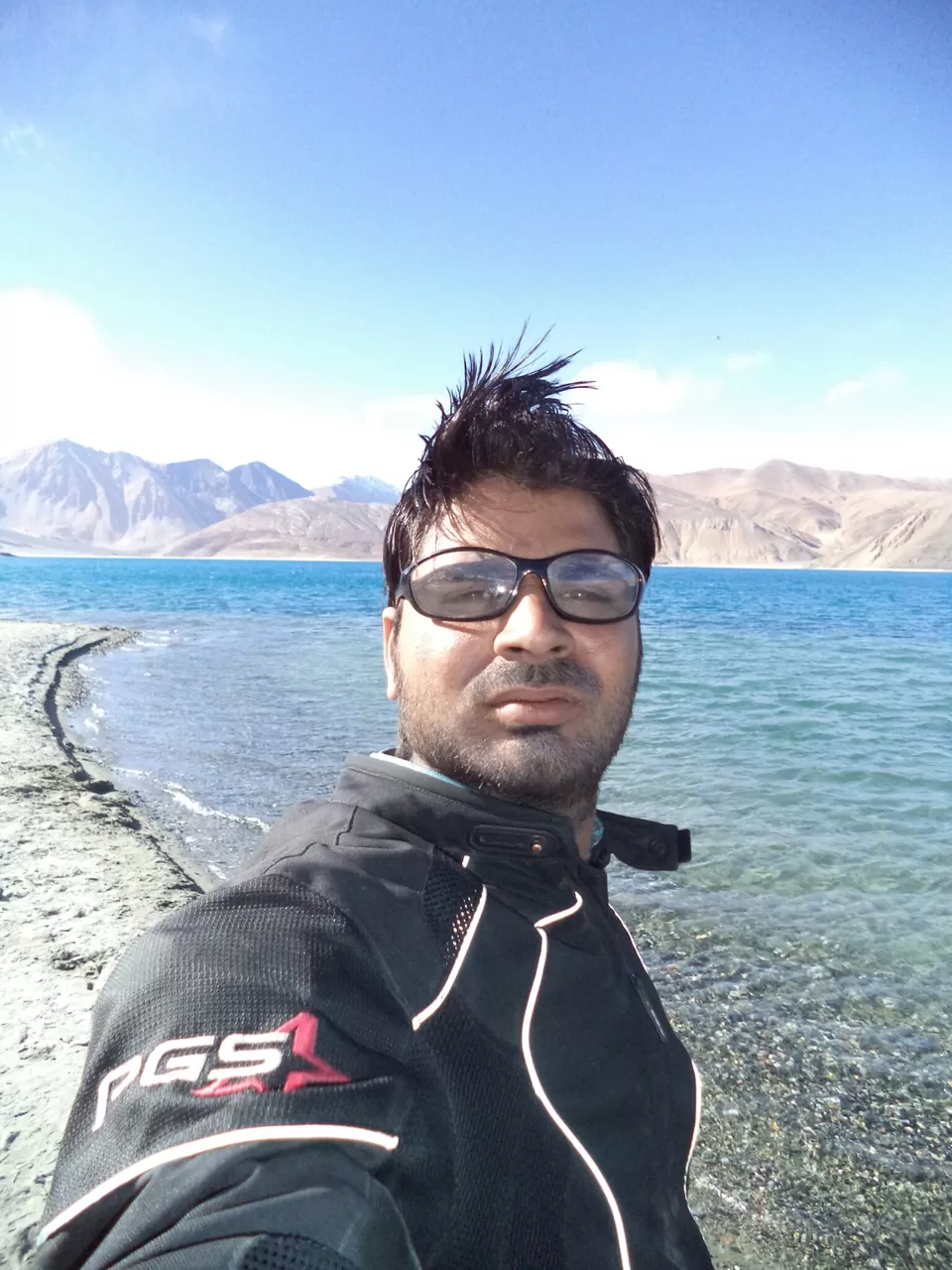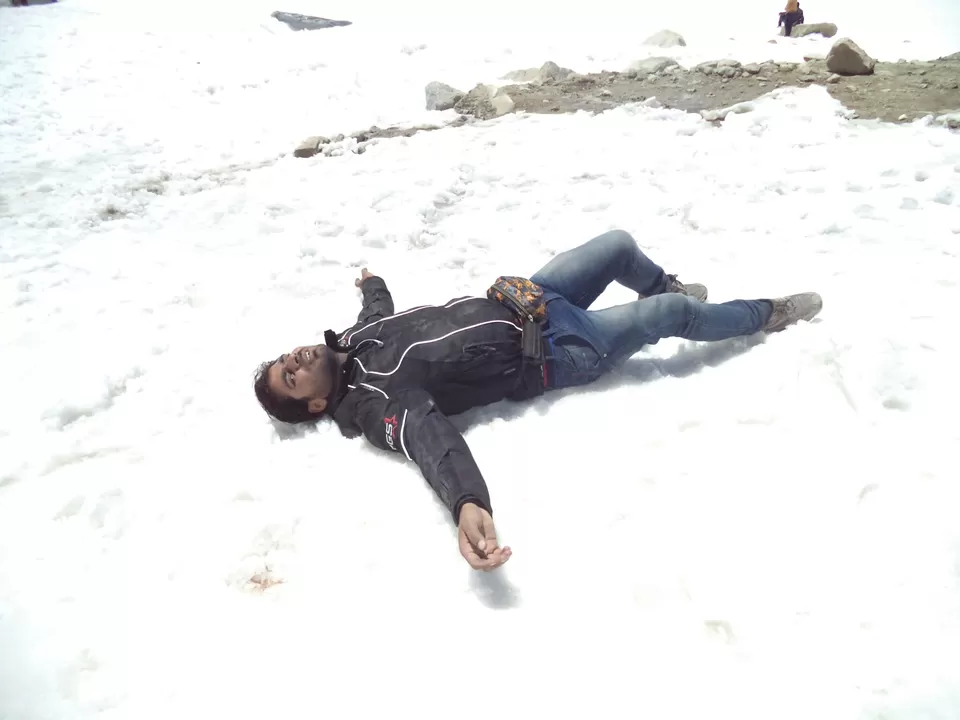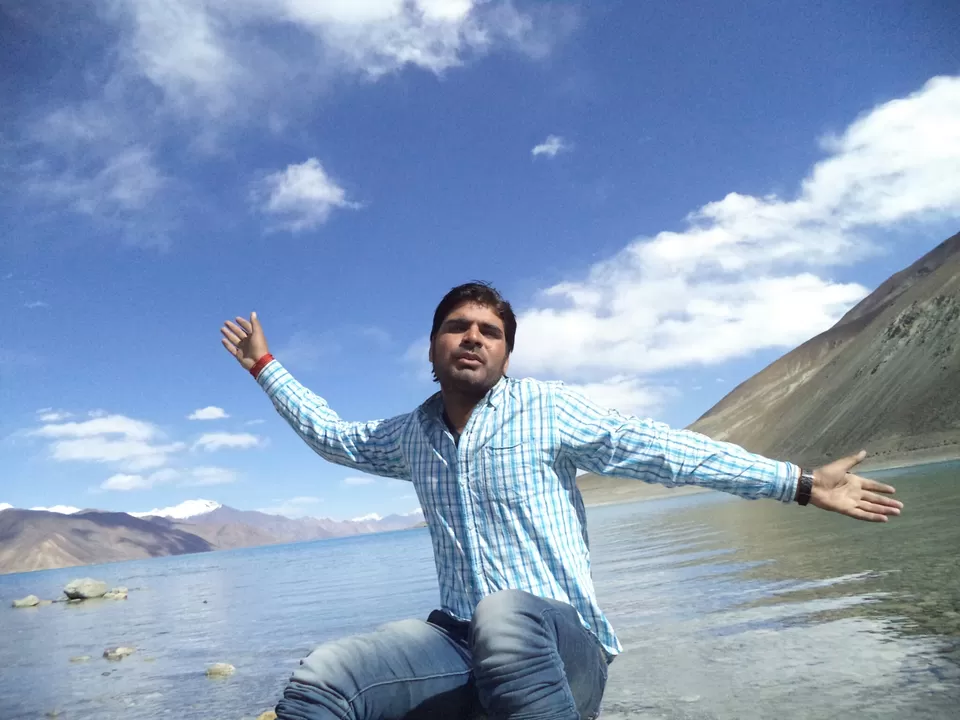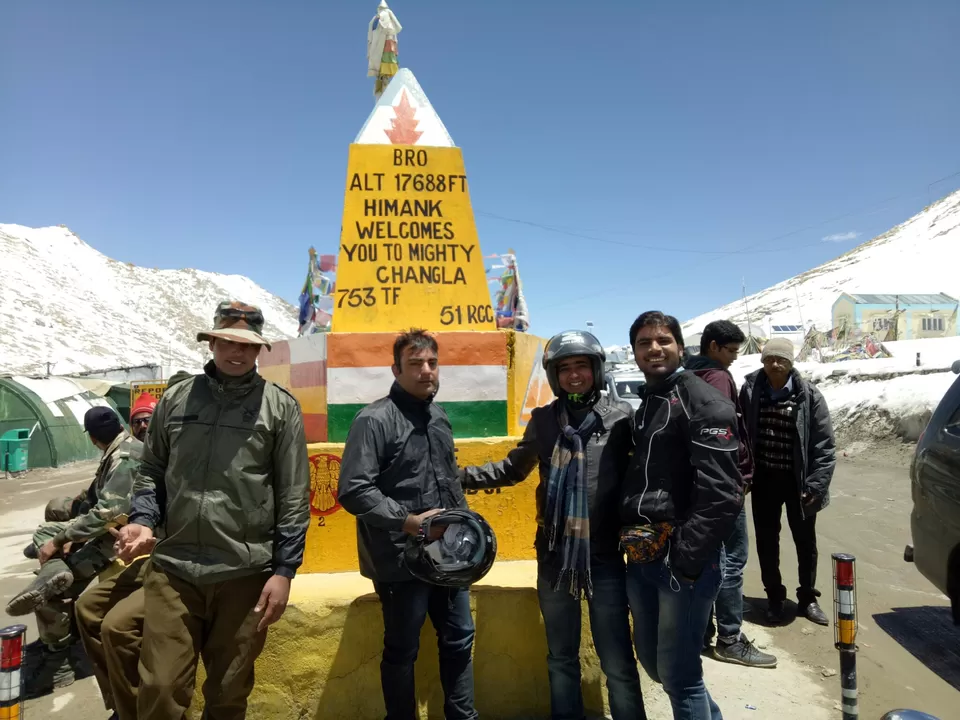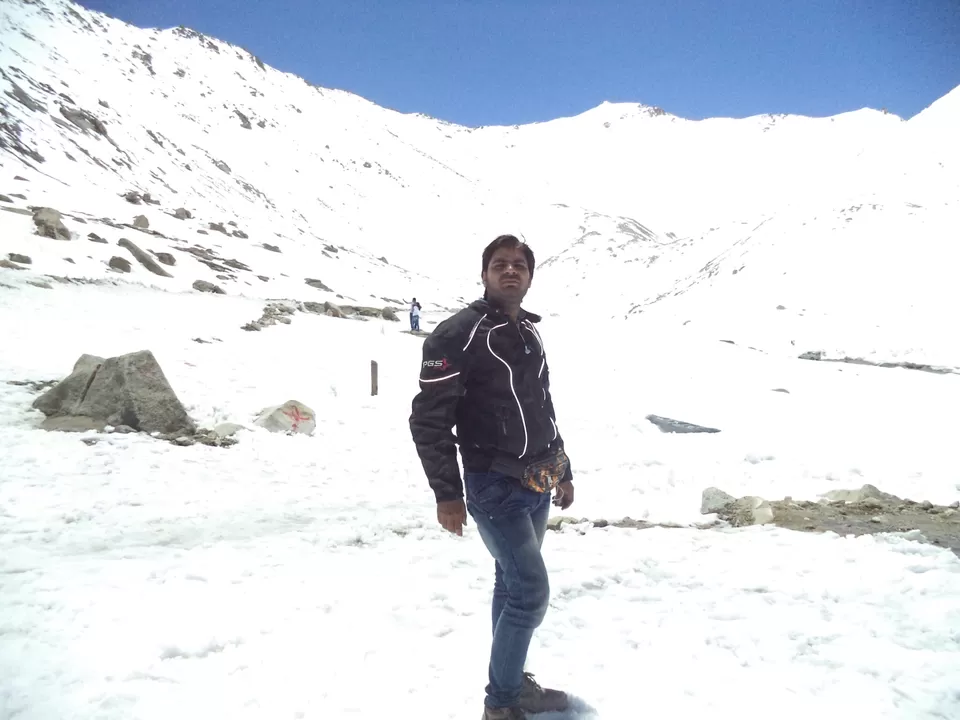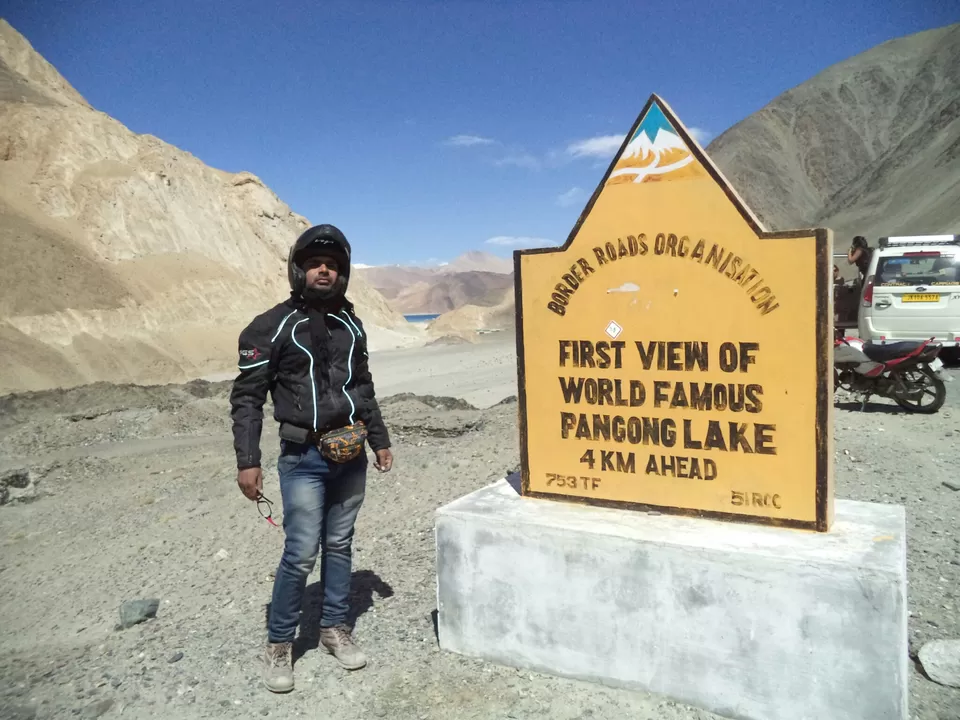 Khardung La went out the next morning.
From there, the only man left for Manali.
There was plenty of snow in the way and the path was too tough. On the way crossed Taglang La pass. Taglang La, elevation 5,328 meters, is a high mountain pass in Ladakh region of the Indian state of Jammu and Kashmir. I stayed in Pang. There were bad available on ₹ 250 There was a lot of difficulty in sleeping at night because there was very little oxygen and cold was very high.
From there I was at 5:30 am for Manali. If the ice was frozen along the way, then the bike was running slowly. On the way crossed Bara-Lacha La pass. Bara-lacha la also known as Bara-lacha pass, or Bara Lachcha La, is a high mountain pass in Zanskar range, connecting Lahaul district in Himachal Pradesh to Ladakh in Jammu and Kashmir, located along the Leh-Manali Highway.
It was raining in Khoksar village. The climb of Rohtang Pass was very bad because the road was completely broken. The clouds on Rohtang La were very low, while the clouds were running in the clouds.
Rohtang Pass, is a high mountain pass on the Eastern Pir Panjal Range of the Himalayas around 51 km from Manali. It connects the Kullu Valley with the Lahaul and Spiti Valleys of Himachal Pradesh.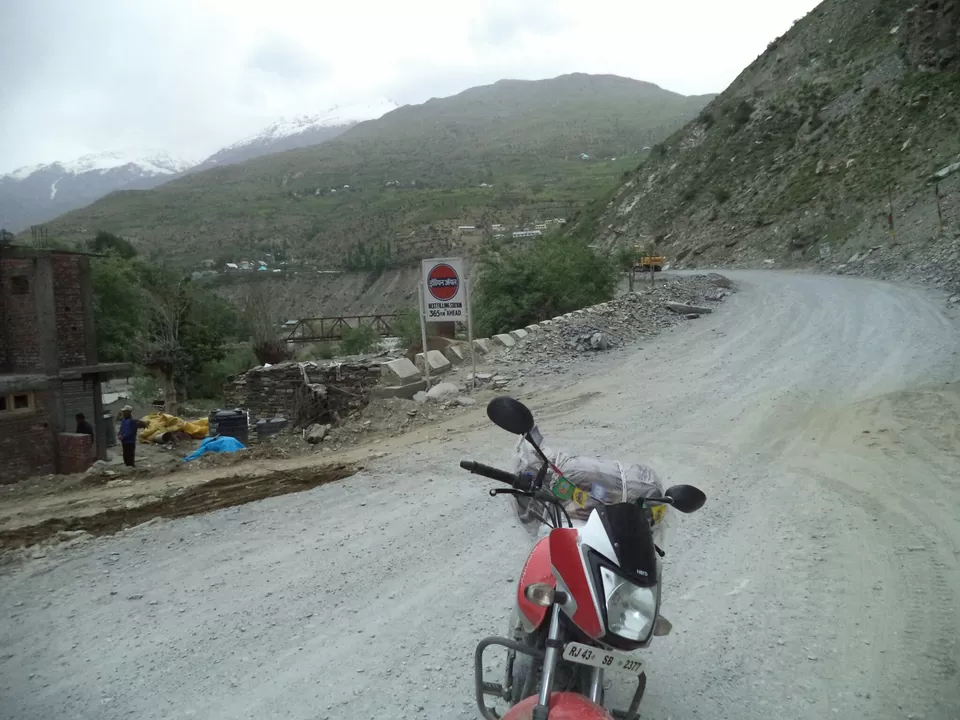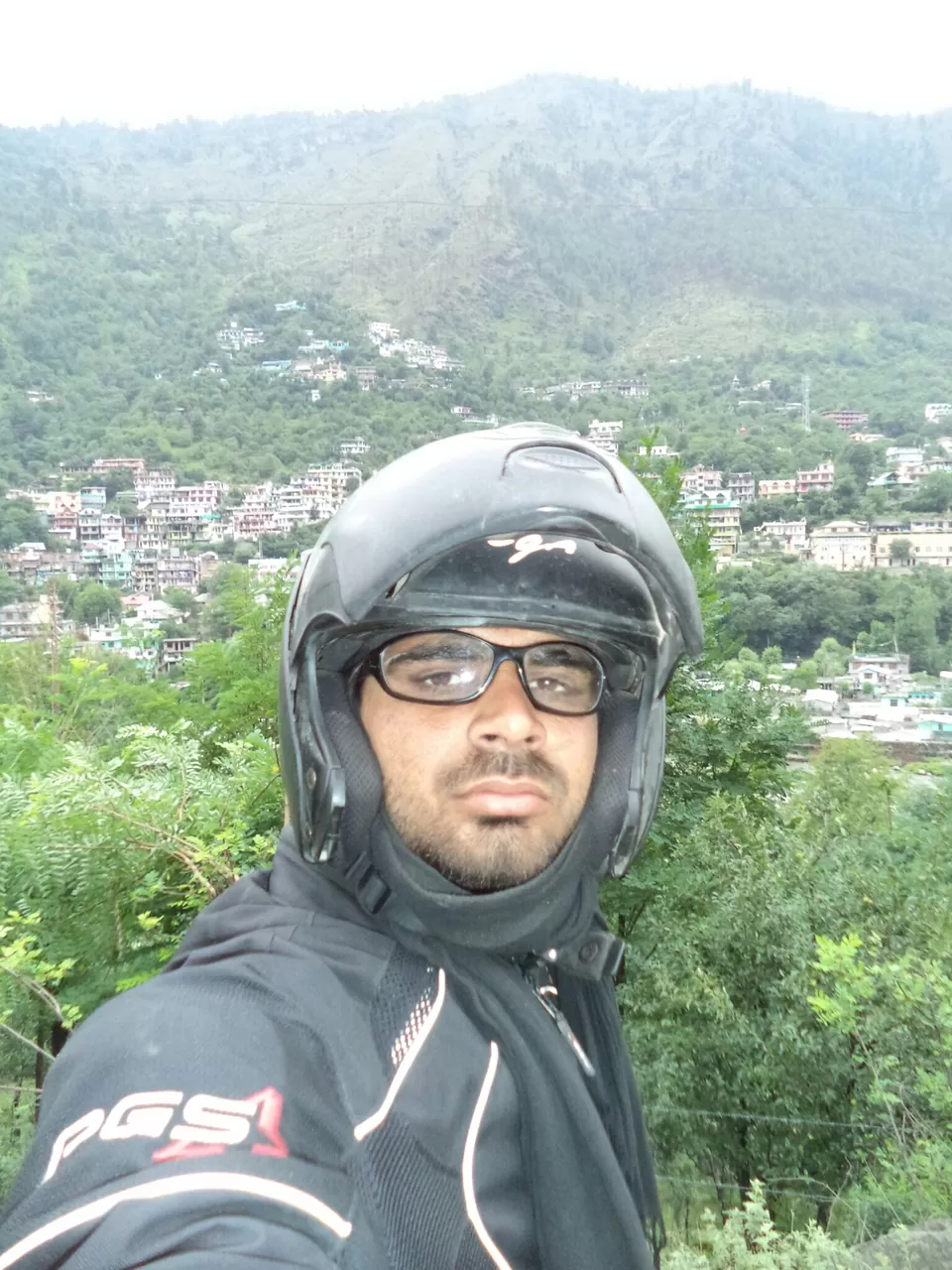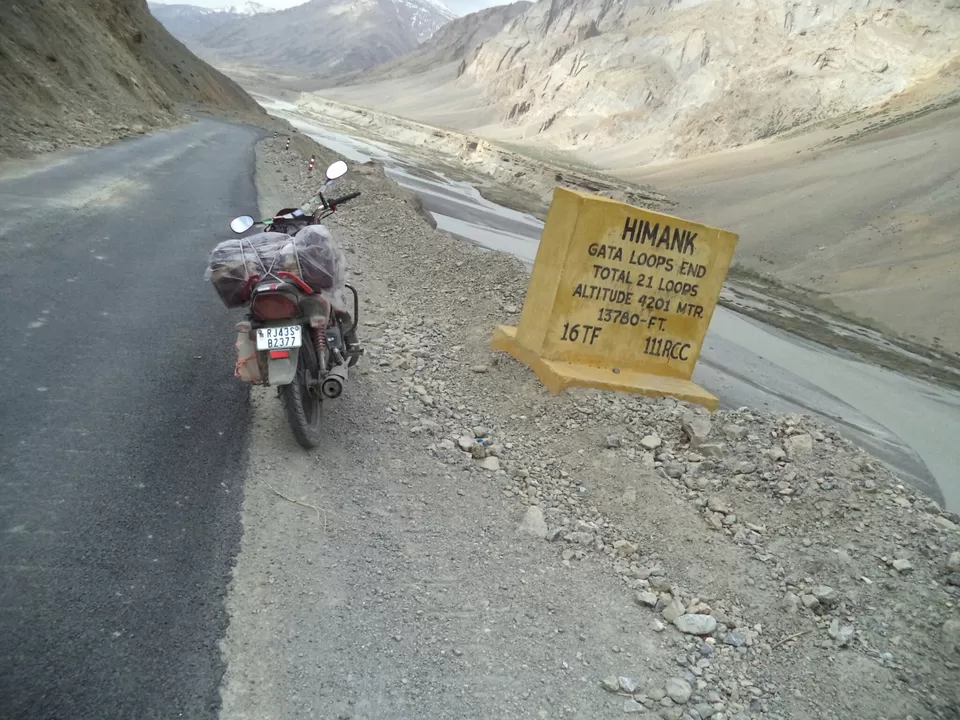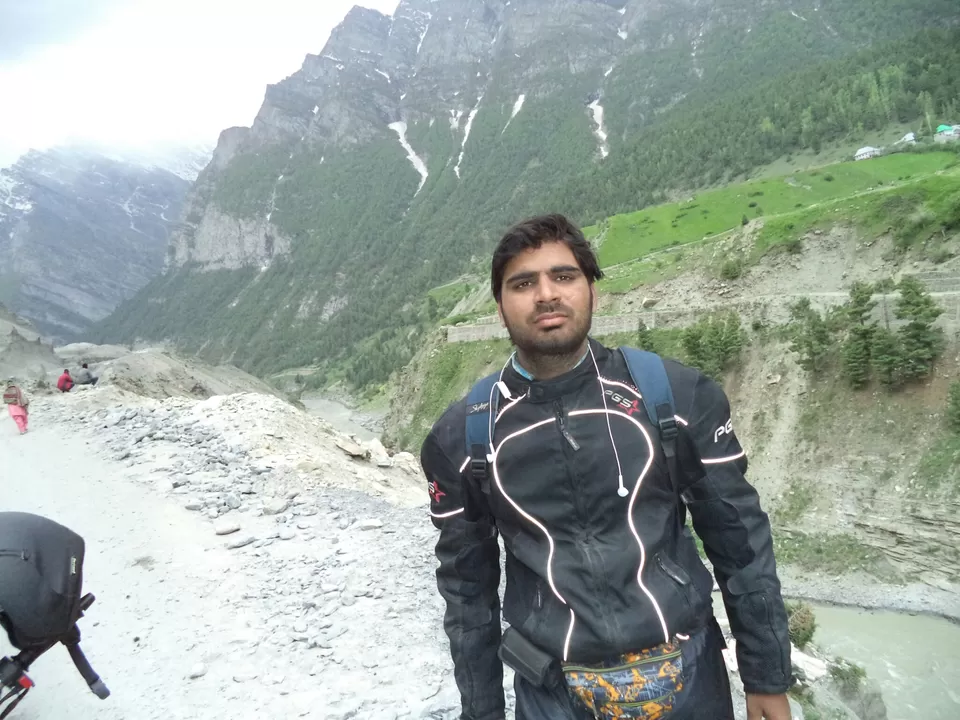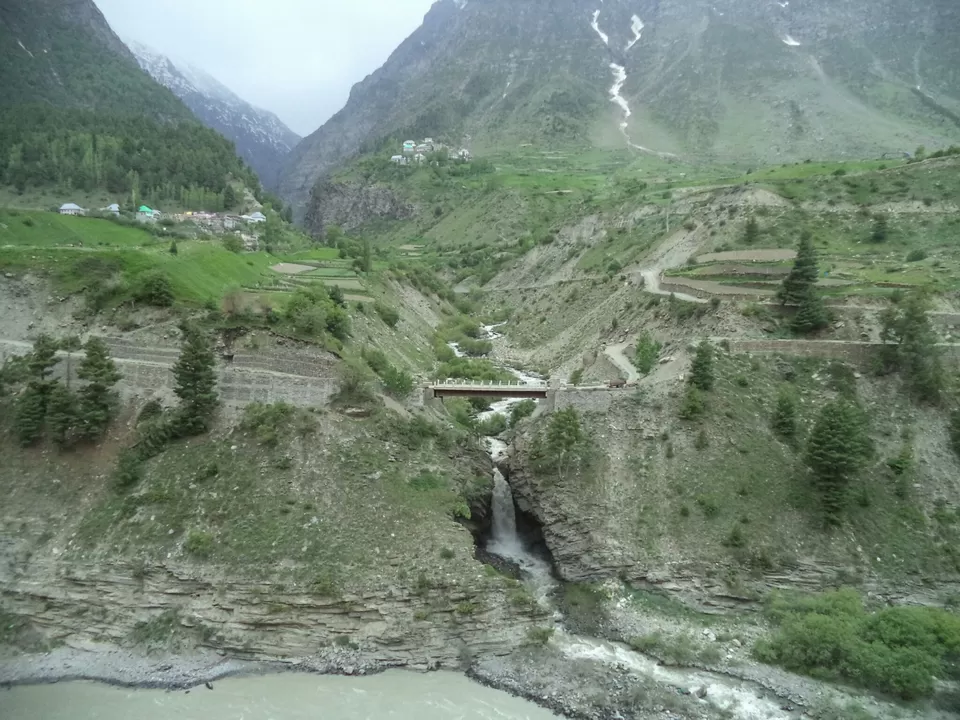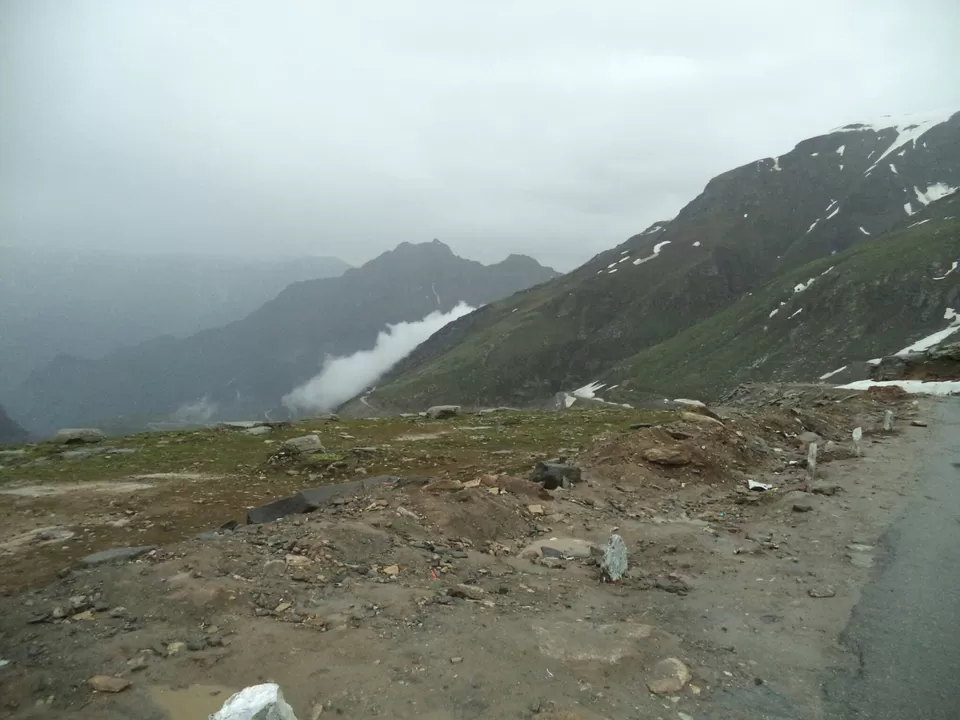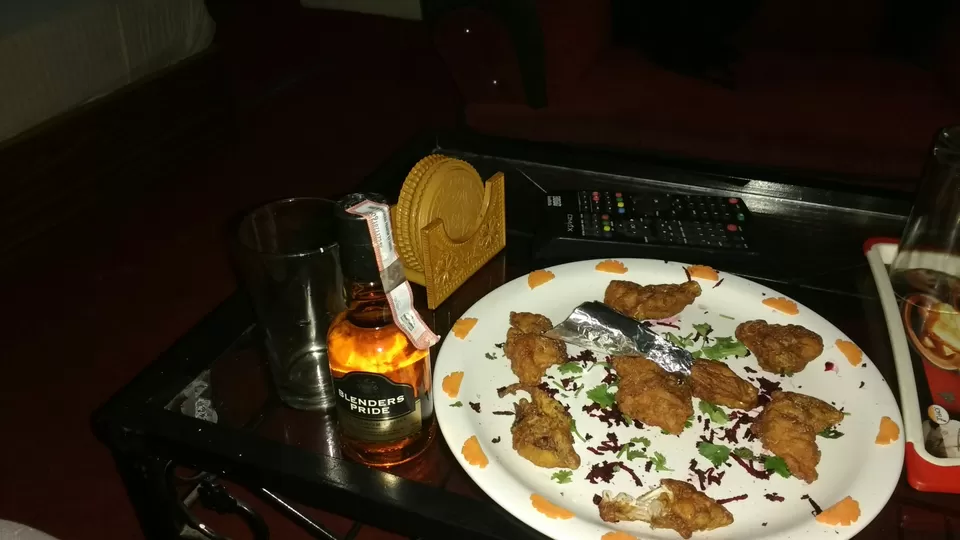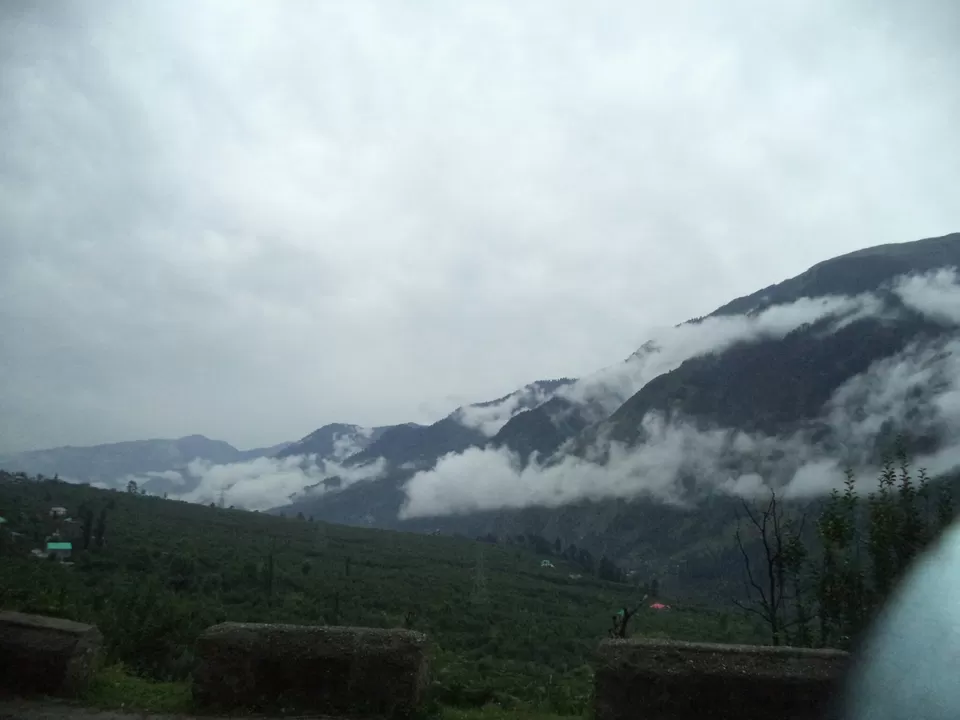 On the second day, I left for Jodhpur.