We had been planning a trip to Hyderabad for quite some time. Like every plan you make, you tend to ask friends and basically the entire internet. I was no different. Every person I asked, each blog I read resounded one thing - one just cannot miss Ramoji Film City (RFC).
So the plan was made. One day was definitely reserved for RFC. There were two packages available for the day tour - regular and Star Experience. We went for the Ramoji Star Experience package. The Star Experience package will come at a considerable cost to you (double the cost of a regular one) but for what it's worth, we didn't mind the price.
On the day, we started from Hyderabad city by 8:30 a.m and reached Ramoji well within an hour. It is at quite some distance from the city, so it is advisable to start early. Having a Star pass, we had an express guided tour from the very start. We skipped the queues at the entrance and were taken through the premium lounge for the beginning of the tour. We were offered refreshments and a souvenir chocolate box on arrival.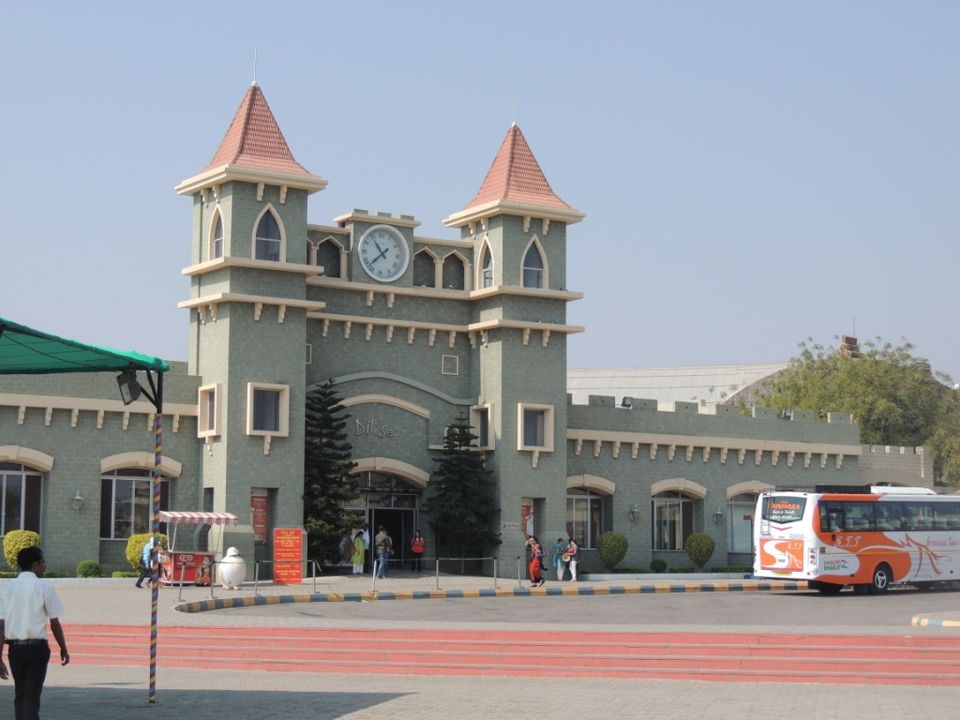 The guided tour started at 10 in a separate air conditioned coach. It doesn't make much of a difference early on but as the day progresses you will thank the air conditioned transport inside the huge area.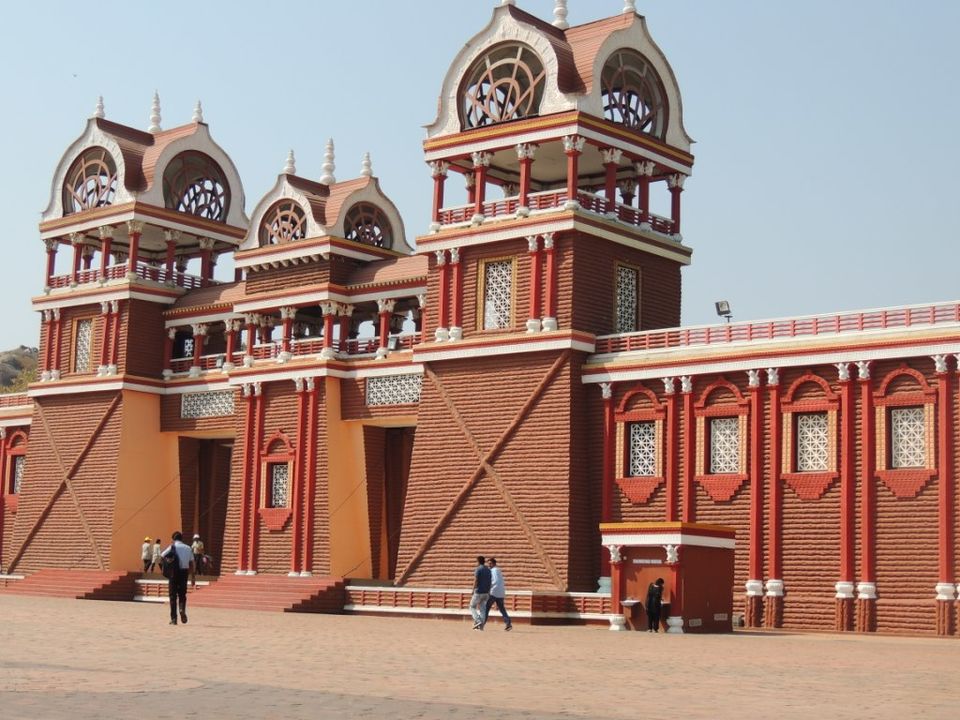 RFC is set up in over 1600 acres of land and unsurprisingly holds the Guinness World Record for being the largest Film Studio Complex in the world. It is so huge that the ride from the entrance to the actual Ramoji studio is a ride of over 20 minutes.
We first started off with the space Yatra sci-fi show which is basically a ride taking you through space. It not that great if you have been on 4D rides before. We were quite thankful that we didn't have to stand in any queues, the express pass took care of that. They followed that up with the Action Theatre - a place where movie magic actually happens. It was quite interesting to see the raw live footage being converted to actual movie with post production work, sound and effects being added live.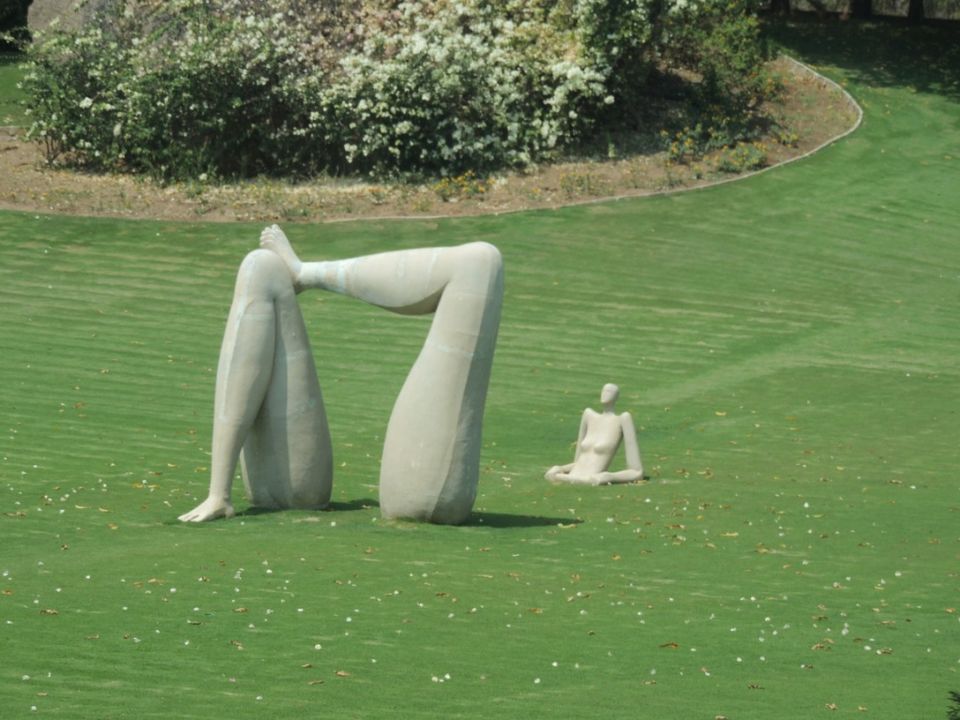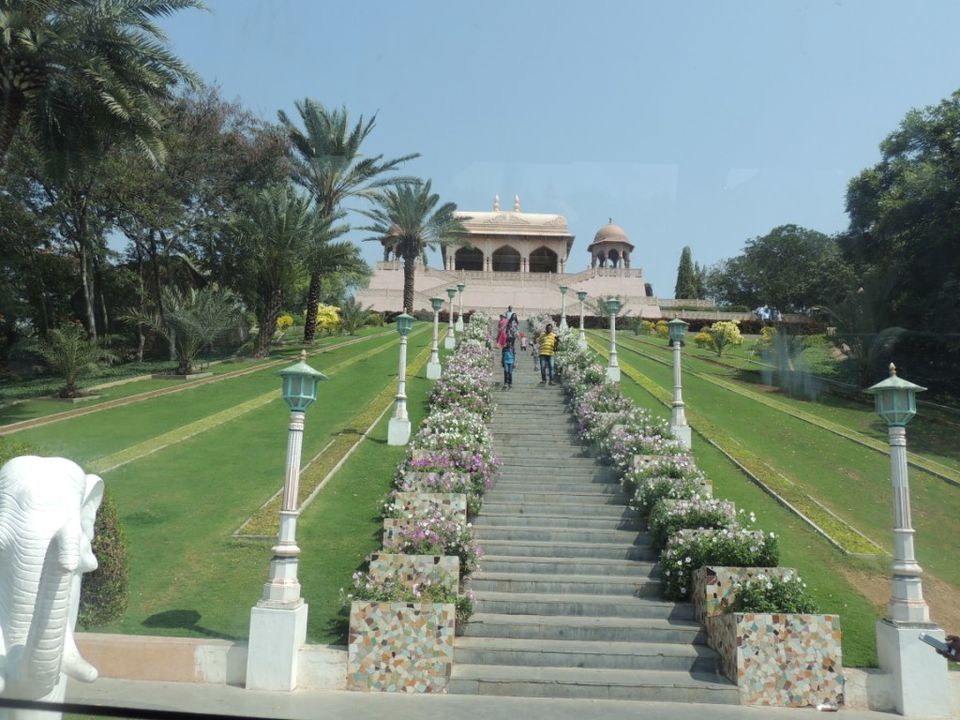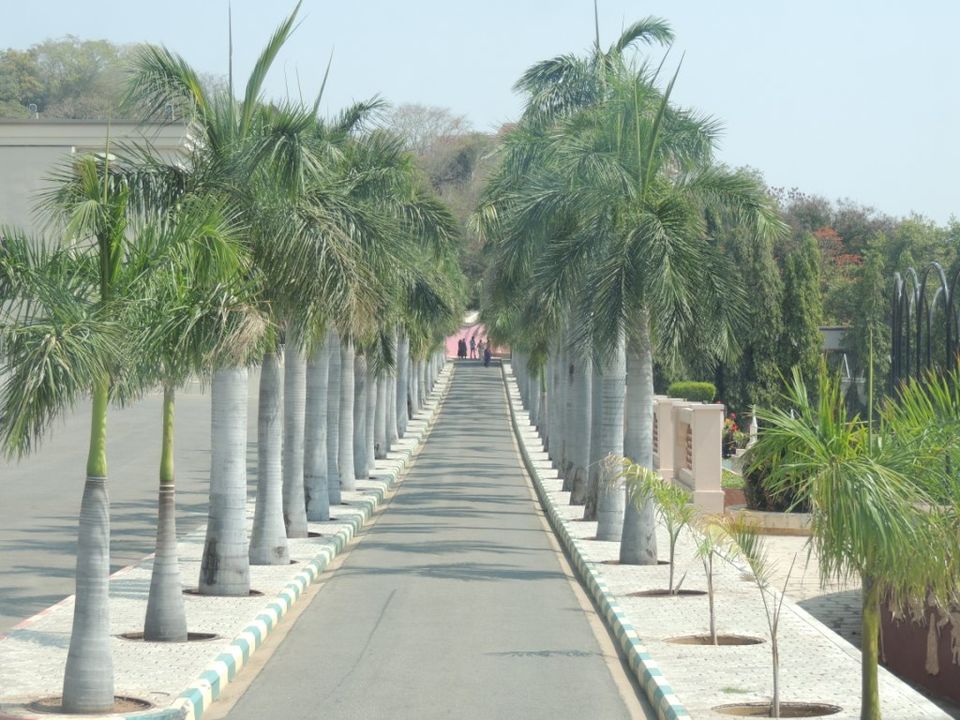 As we move from location to location we were taken through different buildings, live action scenario settings and a variety of park wherein movies were shot and edited. Areas wherein actual shooting was being carried out was off limits.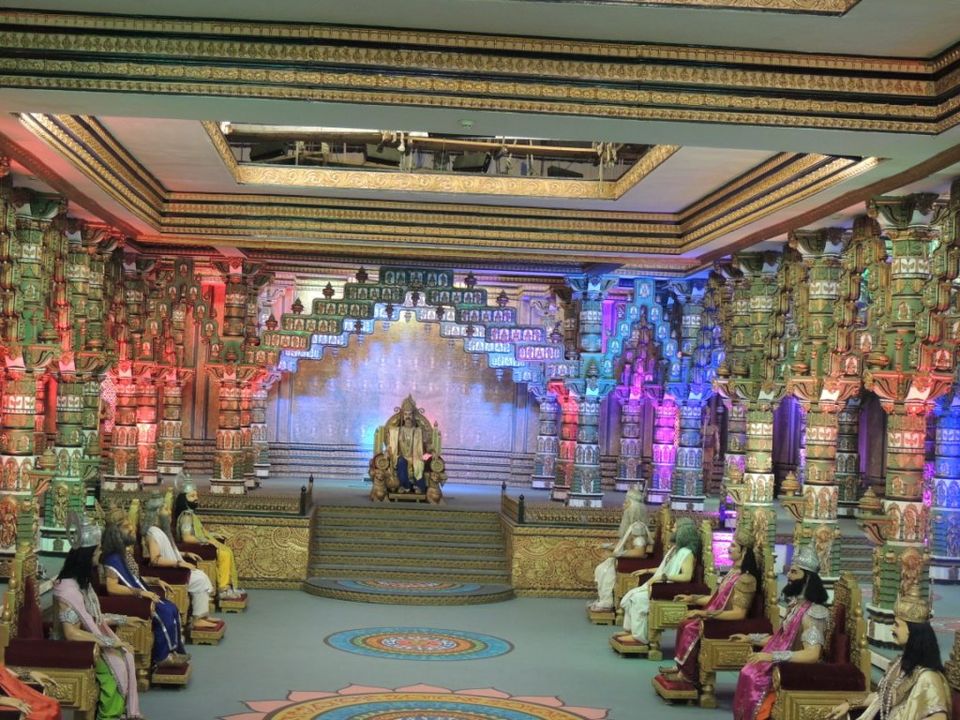 Parks and structures were replicas of most famous buildings across the world. We did go through one actual set made for a period drama. There were large buildings that look like warehouses from the outside but were actually massive stages including an actual railway station on the inside.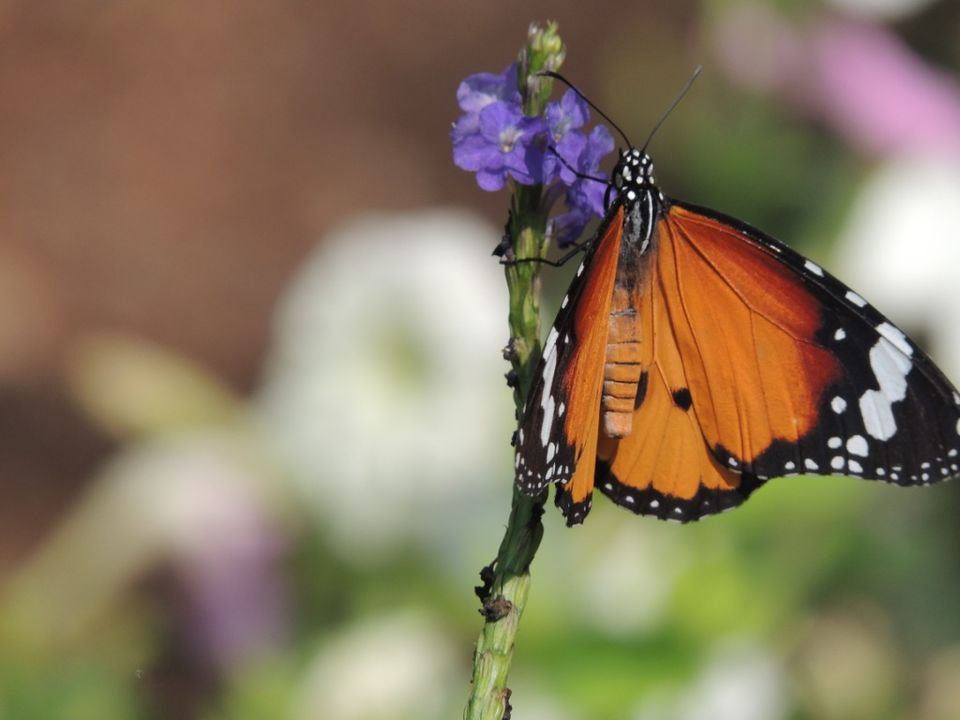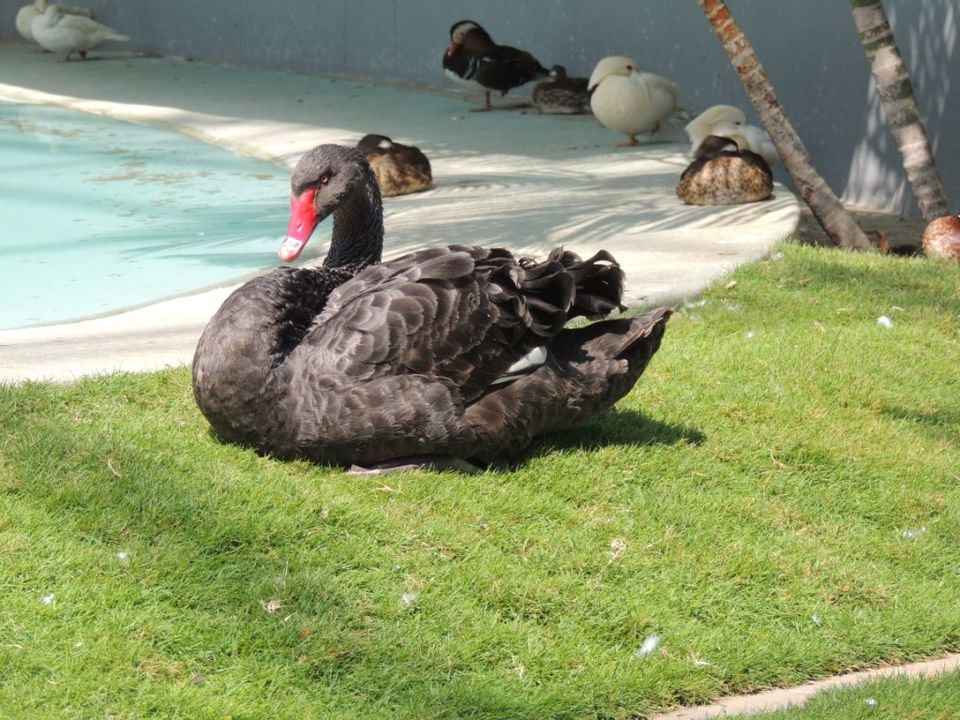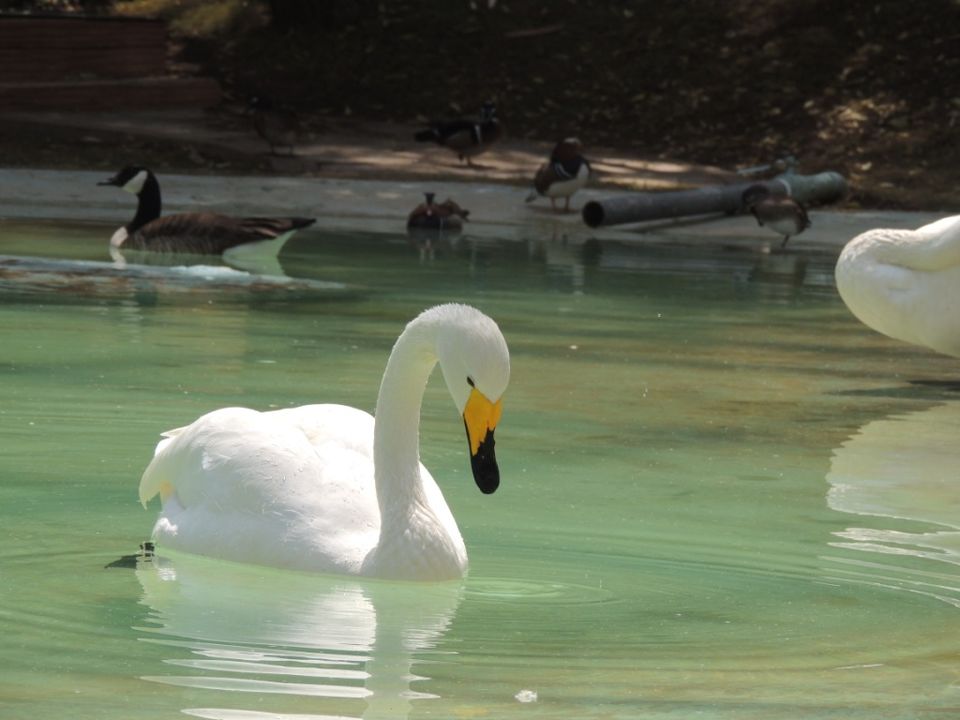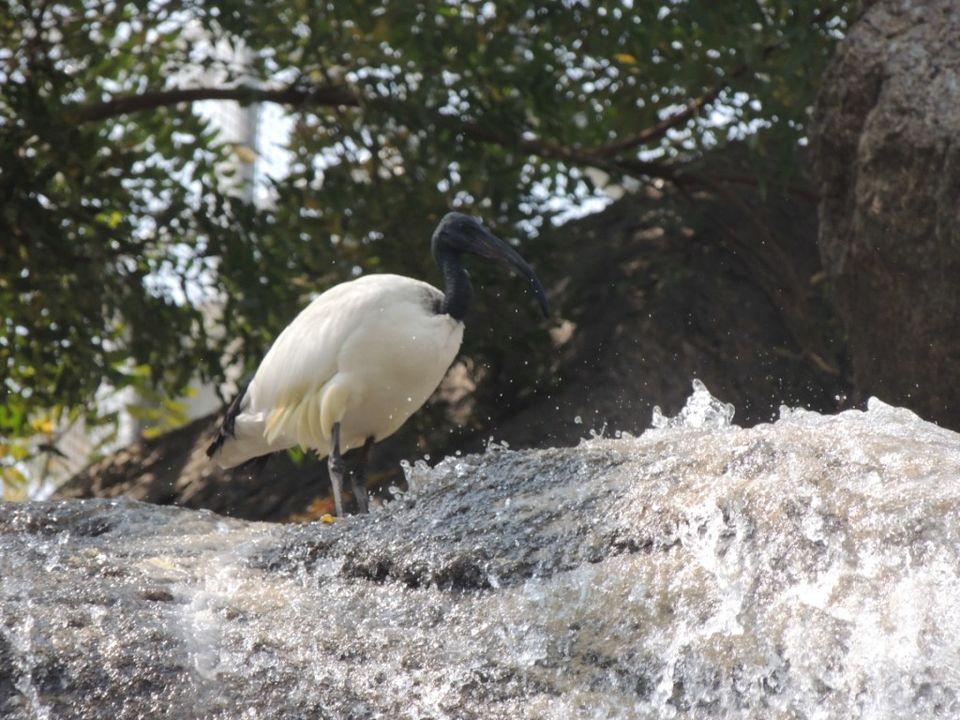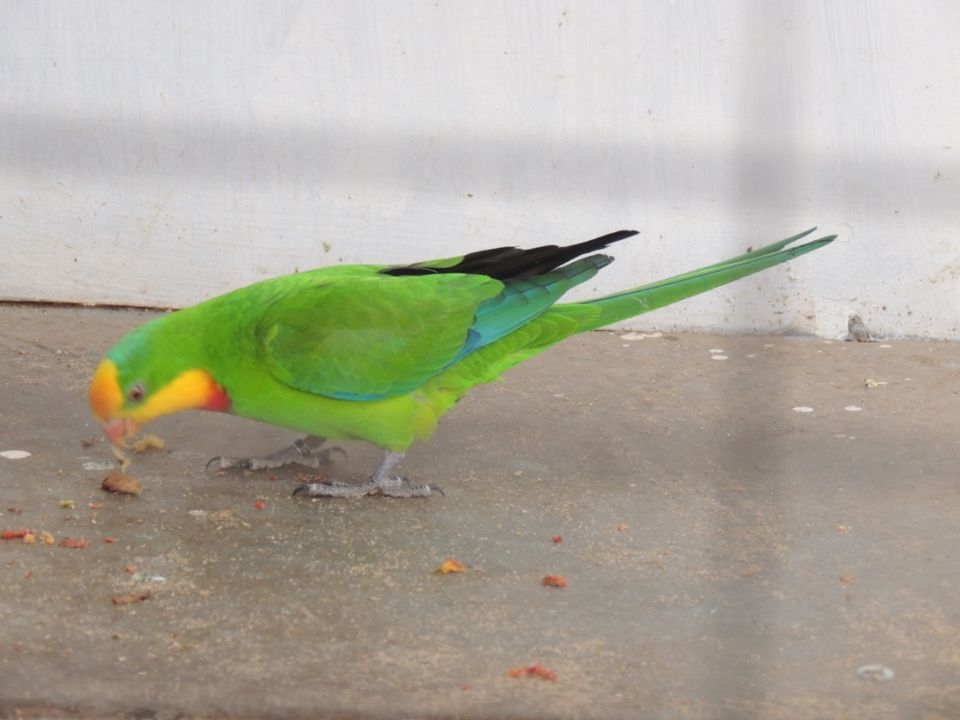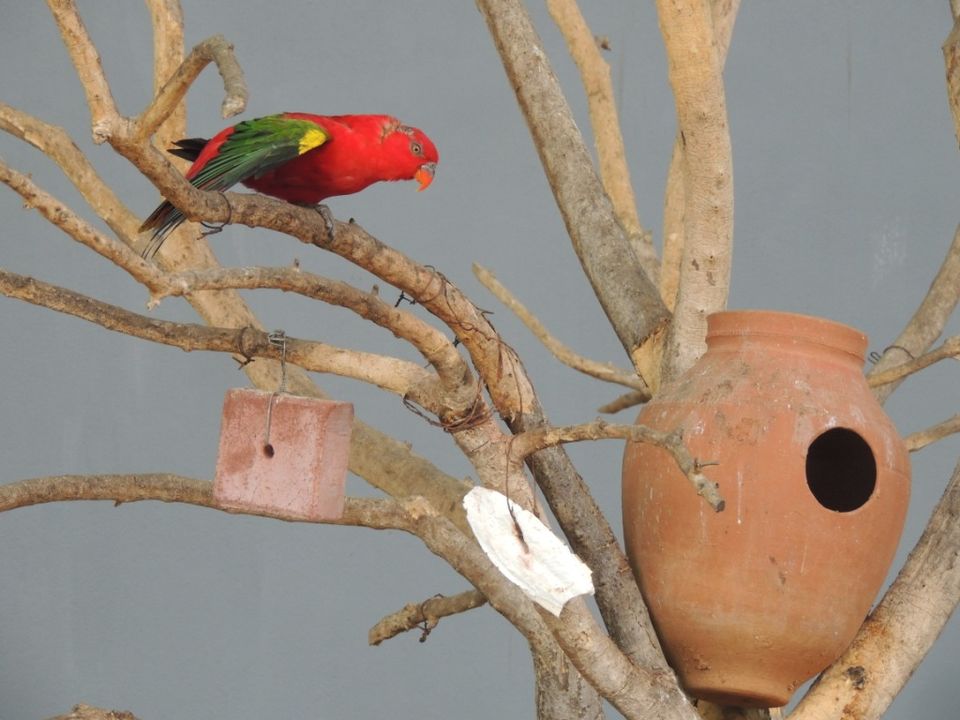 Moving on, we were taken to experience Wings - their exotic bird park. The bird park had several common and exotic varieties, far too many to remember. There were birds of Indian and foreign variety and quite well taken care of by the administration. Within the bird park, there's a small enclosure with hundreds of types of colourful butterflies. It is an amazing experience for small kids and adults alike, to watch butterflies flying around you in a vast space.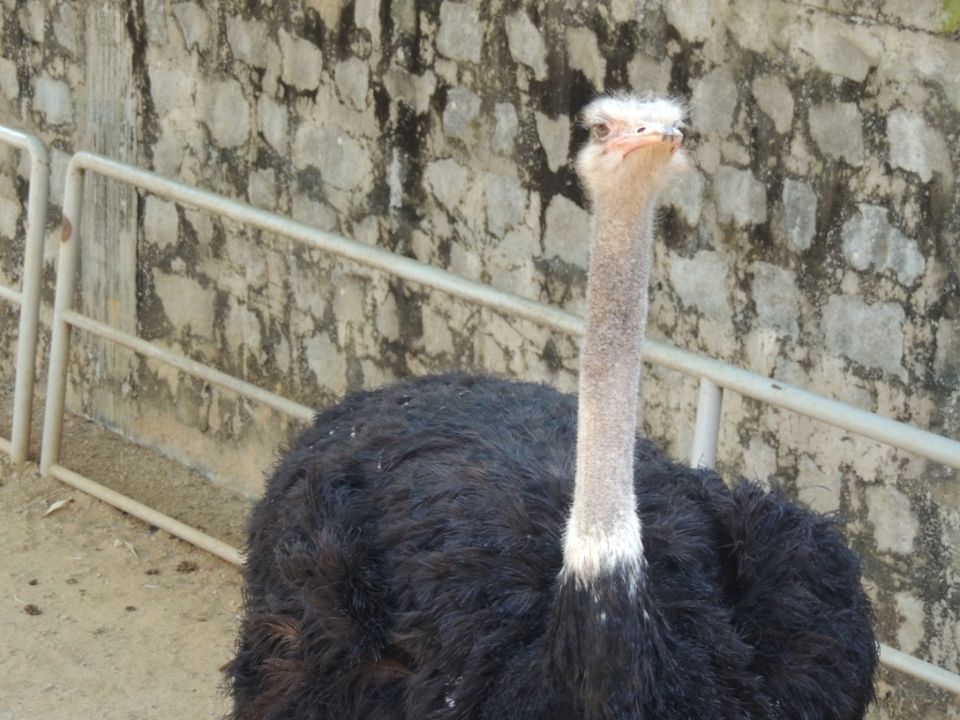 It was the first time that I have experienced coming face to face with the ostrich.
Fun fact - A kick from an ostrich can kill a lion. This was when I realised why - it was huge.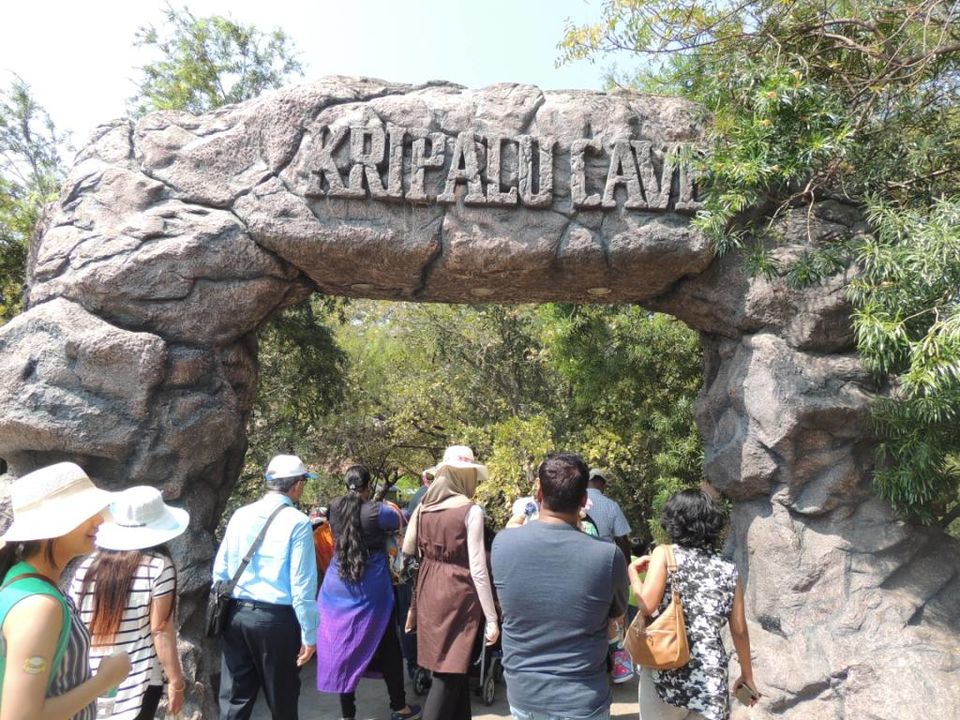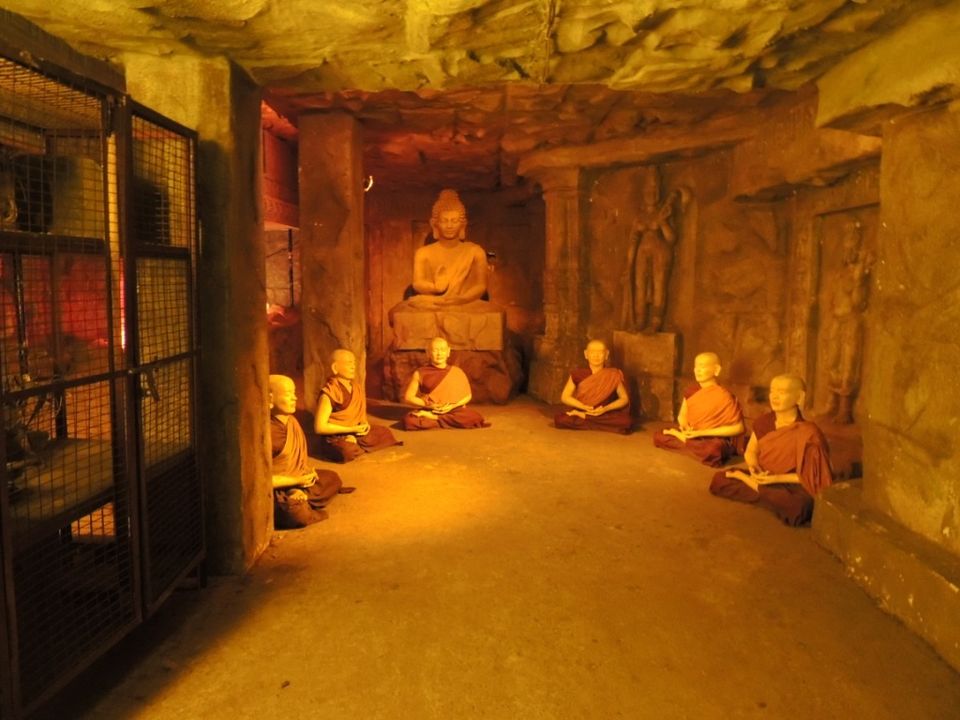 After this we were hurried to the Kripalu caves which were basically replicas of the Ajanta and Ellora cave systems at Aurangabad. And brilliantly replicated at that. It was so good that the visitors including us took quite some time watching those. This is probably why we got a bit delayed at lunch.
Lunch was a sumptuous affair. We had a separate veg and non-veg buffet laid out for us in a luxury restaurant.
The post-lunch shows were even better. The Wild West frontier stunt show is an amazing stunt show concept which is performed live in front of an audience. Post that you get to experience the magic of a Hollywood UV light show in the dark theatre. This was followed up with a live action dance show called spirit of Ramoji which was a nice icing on the cake that was the entire day.
We were mostly done by early evening but our tour guide advised us to wait for the evening parade show. With the lights and colourful parade, and the buildings having been decorated with all the lights you can imagine, it is a must-stay-for show. One can shop for souvenirs and gifts for your loved ones from their scores of shops inlaid on the routes inside.
Despite the long day, we weren't tired even as we left Ramoji at around 7:30 p.m. It was a long drive though, back to the hotel and with Hyderabad usual heavy evening traffic it took us an hour extra to reach there.
I might not go back for repeat visit but you have if you haven't done it before it is a must do. Your visit to Hyderabad is incomplete without a trip to Ramoji. Have fun!
Frequent Searches Leading To This Page:-
ramoji film city hyderabad telangana ticket price, ramoji film city tour operator hyderabad telangana, telangana ramoji film city, hyderabad city to ramoji film city, ramoji film city telangana