Yes, we undertook that road trip due to spurt in positive rate triggering the third wave. Or rather we converted our planned vacation of two to three days into a 650 km road trip covered in 14 hours.
It began in March last year. We went on a trip to Arunachal Pradesh to visit Parashuram Kund and other places. It was a very pleasant trip where great roads combined with roadside scenic beauty. On the way to Pasighat from Roing we passed many orange orchards in Dambuk, the orange bowl of Arunachal. But orchards were empty as season was over. Sanjay, my other half, said that we would come back in the orange season. Accordingly we planned a trip to Arunachal Pradesh and booked a home stay in Pasighat in last week of December. However with onset of third wave of pandemic we postponed our trip twice. With orange season getting almost over and seeing no abatement in infection rate, we almost dropped our plan for this year. Then while going for walk on last Saturday (22.01.2022), a crazy idea struck me! I told Sanjay why we don't just go for a road trip since basically we wanted to enjoy the road side scenery with orange orchards in bloom. If we take food with us then we don't have to go to any public place and hence no fear of contracting infection. Sanjay also liked the idea and we decided to go next day itself as orange season was already coming to an end.
During the day when we sat down to firm up our plan we realized it would involve travelling for 14 to 15 hours. I am not a great enthusiast for road trips as I don't feel very comfortable travelling by road over long distances. Rather in the past we mostly avoided long road travel at a stretch always making halts after travelling at the most for 7 to 8 hours. This time not willing to lose the opportunity of seeing the orange orchards in bloom I was willing to push myself and as usual Sanjay was game for it. So we prepared food for the trip at night and on Sunday (23.01.2022) morning we set out for the trip. Our first stop was in front of still closed Kareng Dhaba at Moran to have our breakfast. By the time we finished breakfast, the dhaba got opened and we could take some tea from it. Also bought some tamarind candies and chocolates for the road. I loved those tamarind candies so much! We crossed Brahmaputra via Bogibeel bridge stopping for a short while to enjoy the cool breeze.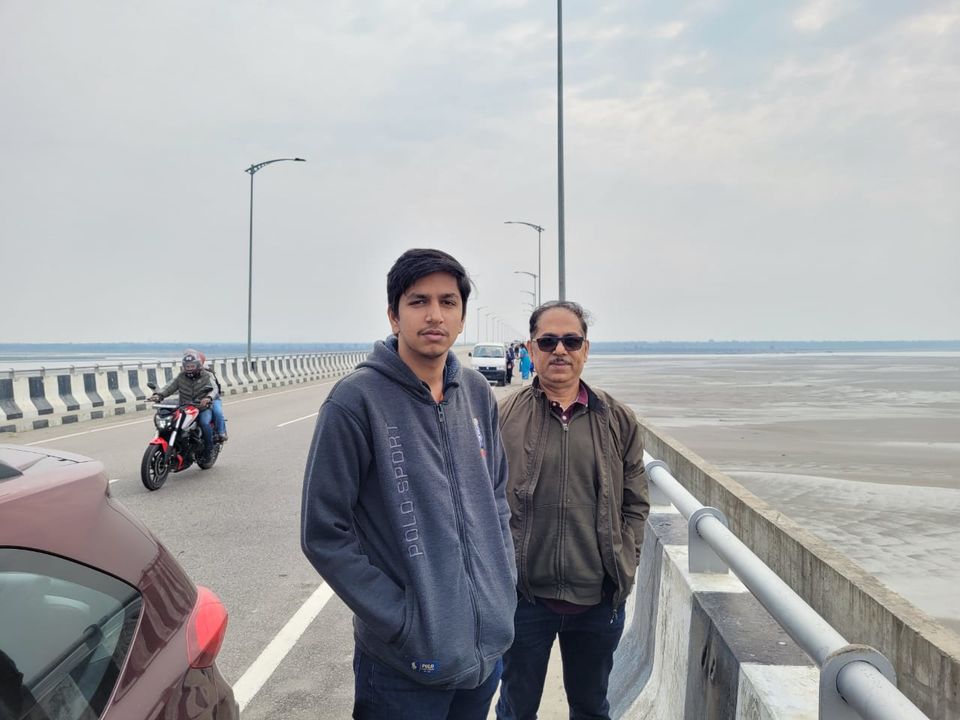 After that short break we proceeded to Pasighat. On reaching Pasighat we stopped on the bridge near that picnic spot where it was rightly proclaimed "Pristine Pasighat". The picnic spot was reasonably full despite pandemic scare. It felt so tempting to go down to the picnic spot on the river side!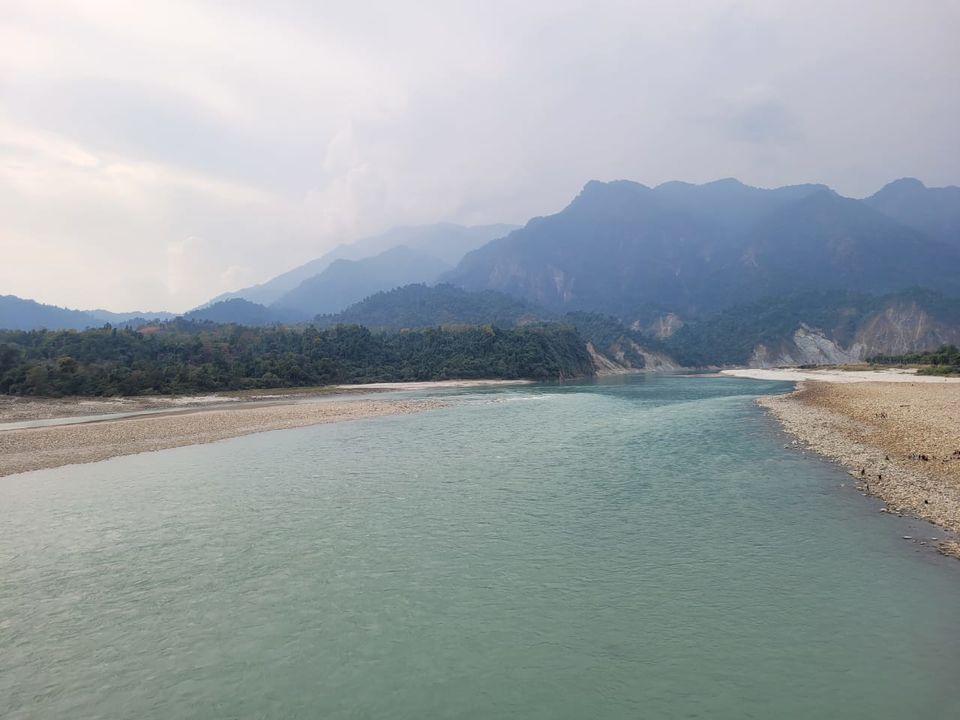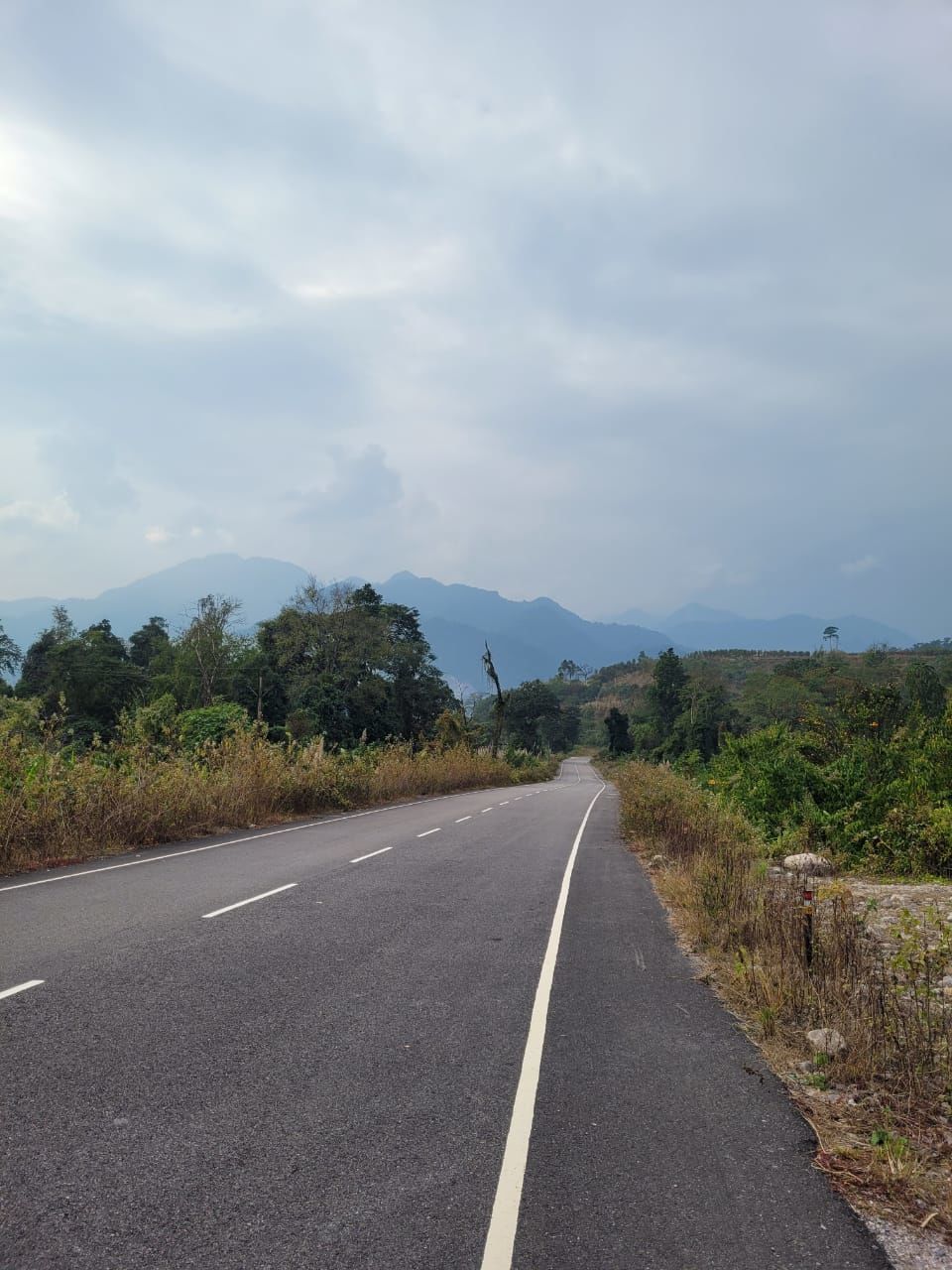 Then we moved on to Dambuk. Familiar sights kept reminding us of our last trip. On the way there were many road side stalls selling oranges. When we reached Dambuk at first we were disappointed to see that orange orchards were already empty! But fortunately after some time we reached some orchards which still had plenty of oranges. It was such a lovely sight to see the trees with oranges on the backdrop of green mountains and blue sky! We bought lots of oranges and a few pine apples.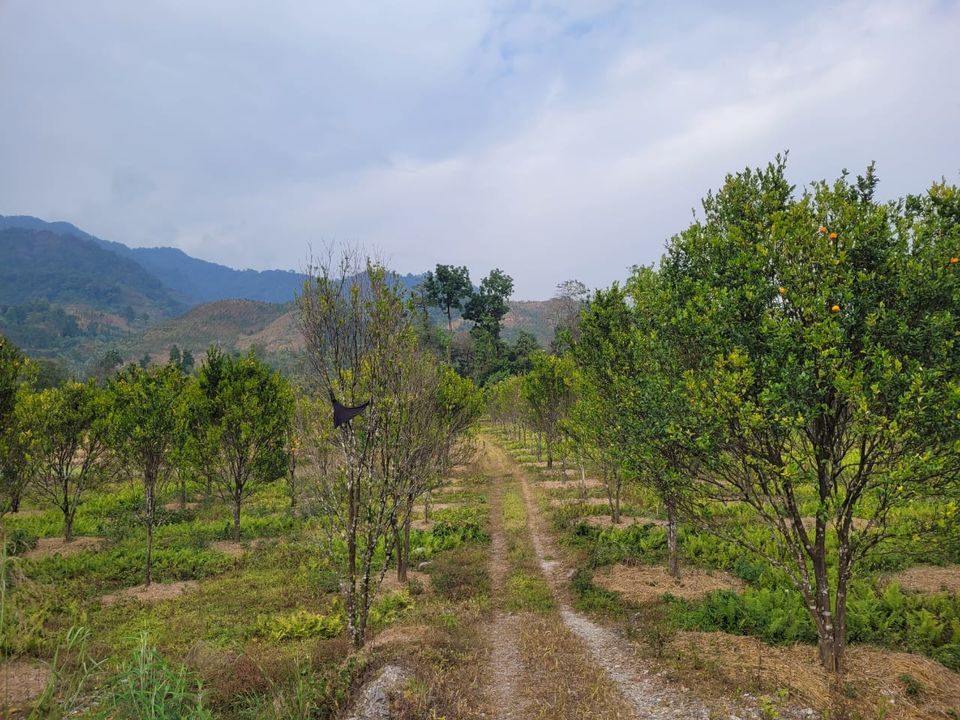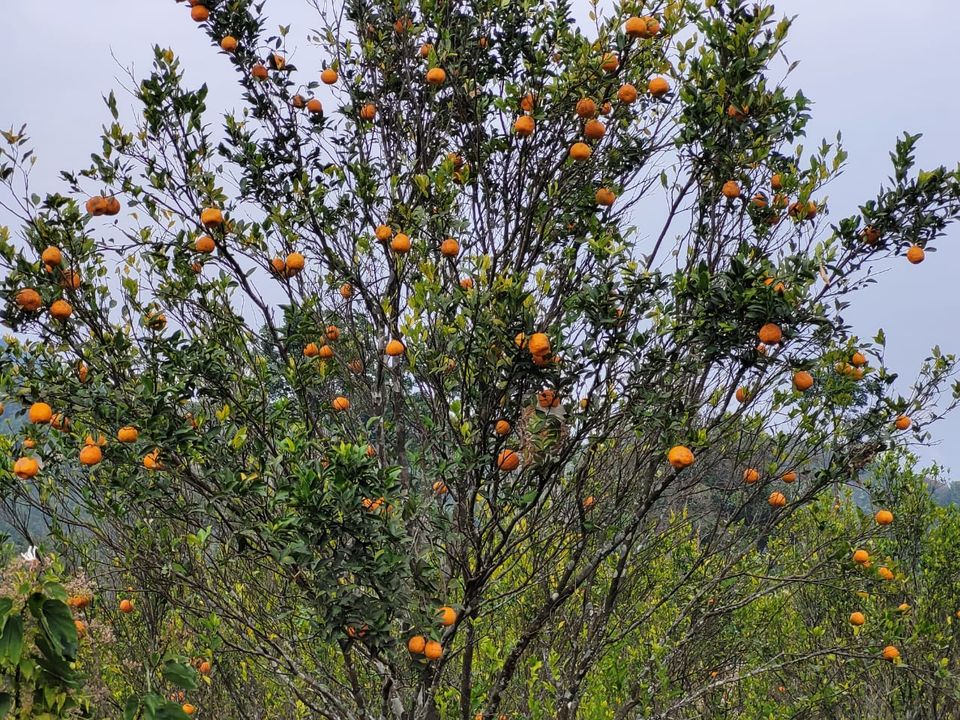 Then began our return journey via Roing. This time we crossed the mighty Brahmaputra by Dr Bhupen Hazarika Setu. Except for a quick stop at NH 37 dhaba, which is quite impressive, at Borhapjan near Tinsukia for a cup of tea, we kept on moving.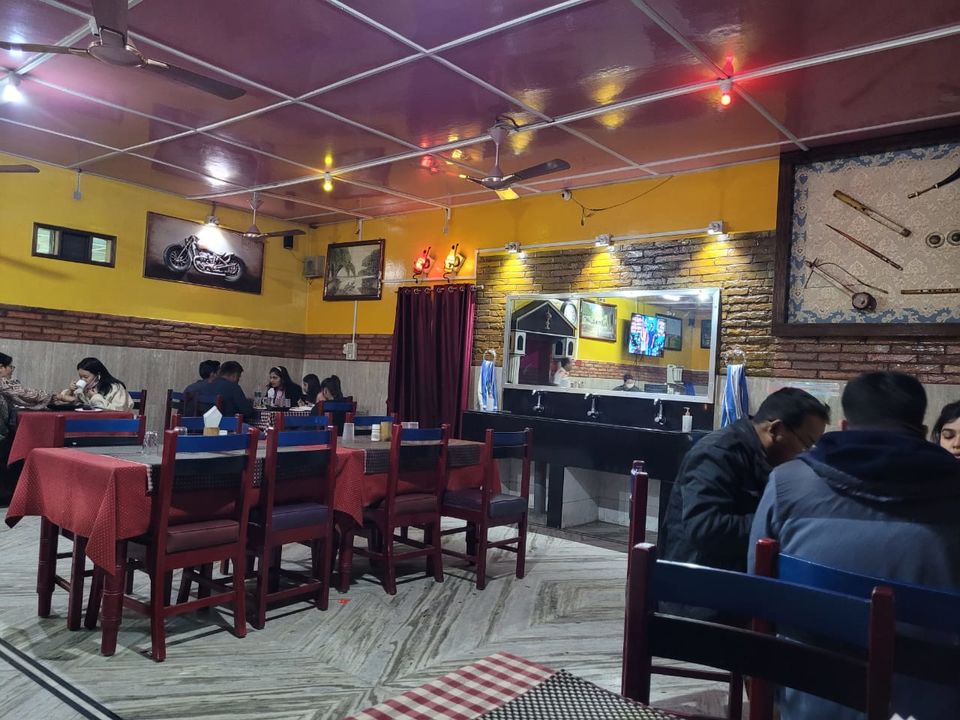 It was drizzling on and off. Towards the end we felt tired and was relieved to reach our residence safely at around eight thirty. This is the longest we have covered in a day and the road condition from Jorhat to Dibrugarh is quite tortuous at some places. Arunachal roads are good. But on hilly roads one needs to be extra alert. I appreciate that Sanjay could keep on driving at a stretch. I was happy to see that we were fit enough to endure this without much discomfort.