"Let the adventure in you come and experience the confluence of speed, music and oranges with us at Dambuk" - read the email in our inbox. We couldn't believe our eyes - it was an invite to attend the Dambuk Orange festival at Arunachal Pradesh. Without any if & buts it was a big yes, as we will be heading to the another lush green North East state i.e. Arunachal Pradesh (the land of rising Sun), after Sikkim.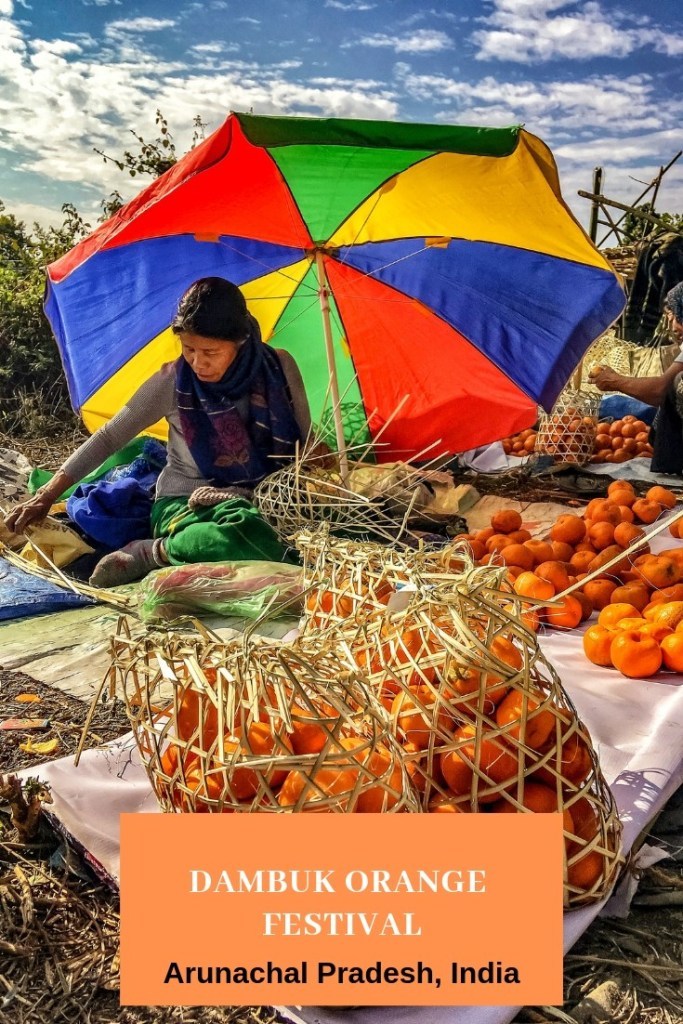 Brief about Dambuk
Dambuk, a Tehsil in Lower Dibang Valley is one of the unexplored places of Arunachal Pradesh. The land is fed by Dibang River in the east and Sisar River in the west. So, in summers i.e. from April to late October the land becomes the prisoner of nature and it can only be reached only via Elephant back, boat or helicopter. So, this is one land which is easily accessible by roads only in winters, unlike Leh Ladakh & Spiti valley.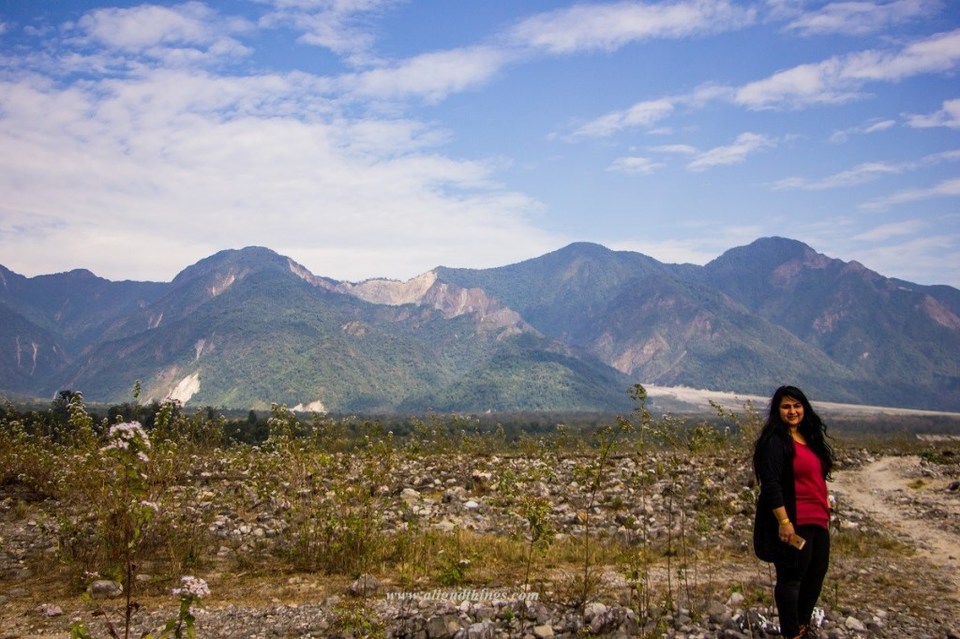 It is also the 10 th least populated district and is occupied by Adis and Idu Mishmi tribes. The tribes are majorly into agriculture and they cultivate super juicy Oranges. Dambuk, as fascinating the name is; so being the journey to reach this place.
How to Reach Dambuk
Dambuk lies 30 kms from Roing (district headquarters), 268 kms from Itanagar (Arunachal Pradesh state capital) and 189 kms from Dibrugarh (largest city of Assam). The place has no direct flight, train or bus connectivity. The nearest airport is Dibrugarh airport and further journey can be done only in private or shared cabs.
Delhi to Dibrugarh by air and further by private cab. The time taken from Dibrugarh to reach Dambuk is 4-5 hours. So, total duration to reach Dambuk from Delhi is 8-9 hrs.
Delhi - Dibrugarh - Tinsukia - Roing- Dambuk
After reaching Dibrugarh in Assam, our excitement levels were already swelling. We wanted to rush at earliest as it gets dark here after 4:30 pm. So, with in no time we board our cab and left for the off road adventure. After crossing spanning tea estates, Brahmaputra river, thick forests and driving on the stones and unpaved road, we reached Dambuk around 6:30 pm, completely ignorant about what was all around except the gushing voice of Brahmaputra River.
The early sunrise made us rise early and we were pleased to see the splendid beauty. Brahmaputra River was flowing in the lap of Himalayas. There were specks of snow on the mountain peaks, sun was playing hide and seek in the clouds, birds were singing, green was budding, adventure vehicles were lined up and Oranges were hanging from trees. The whole aura seemed extra ordinary and there were clear signs of spectacular confluence of Oranges, Music and Adventure i.e. Dambuk Orange festival.
What is Dambuk Orange Festival
Dambuk located amidst the rain forests of Lower Dibang valley in Arunachal Pradesh is a venue for the Dambuk Orange festival. It is an extravaganza of music, speed, local dances, culture and food.
Orange Festival Dambuk 5 - was a treat to senses and soul. It had all what an adventurous soul like us need- from the happening local sports, dances, adventures, tribal food, music and adrenaline pumping activities. The festival spread over 4 days had day and night stage. The day stages branched from Galo dialect to local folk, classical music to jazz, thoughtful music to rock and poetry. Whereas as the night stages begun after the sun sets on the festival ground. Musicians and bands from India and international, electrified the Dambuk in an unrestrained way.
Some of the highlights of Orange Dambuk festival are: 1. Oranges
The Khasi Mandarin highly juicy and sweet oranges, hang beautifully on the slopes of Himalayas in the apt environment. They are available in 16 varieties and is liked nationally as well internationally. The first global consignment for the Arunachal Pradesh Mandarins (65mm-70mm diameter) were signed up in 2017 and today majority of it is exported. You hardly get to buy few for yourself. Indeed, the demand has already overpowered the supply.
Price of these oranges vary from Rs. 5- Rs.10 per piece and one can buy them in a beautiful handmade basket/ box in Rs.200/- (Expect No Bargaining
2. Adventure
Before attending the Dambuk orange festival, we always thought that the extreme adventure like 4X4 fury is in its nascent stages in India but the festival broke our misconception completely. Indeed, the Dambuk valley is a perfect setting for adventure lovers to get a frill of adrenaline rush.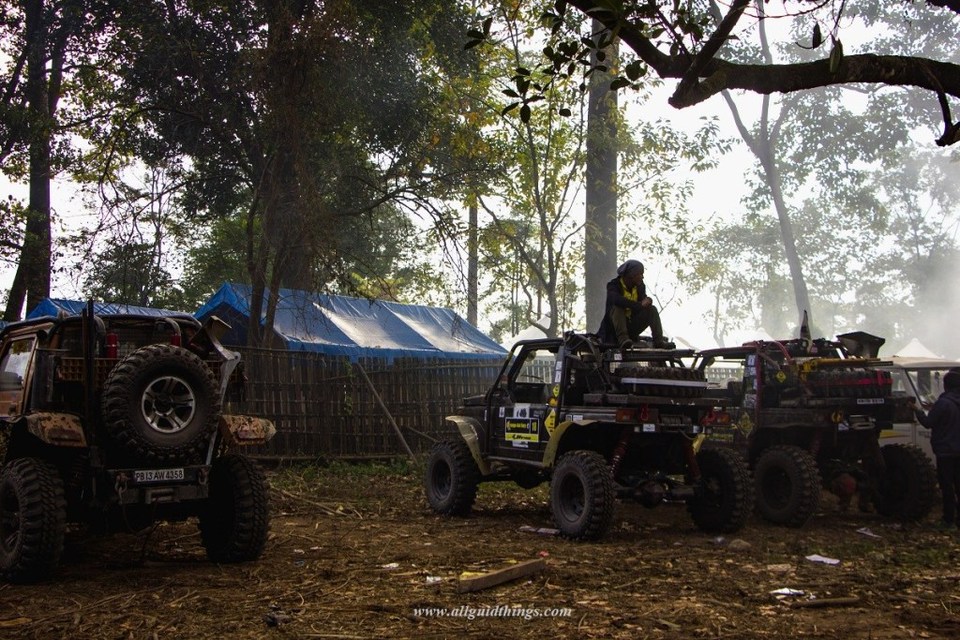 In 5 th edition of Dambuk Orange festival (the first of adventure and music festivals), almost 50 teams from all over India, participated in the JK tyre 4X4 fury championship. The competition was spread over 9 stages ranging from coursing the Sisar River located on the outskirts of Dambuk to crossing the dry river bed with spectacular mountain backdrop, to tackle the steep downhill section in Sinah river, to crossing the slush and swamp.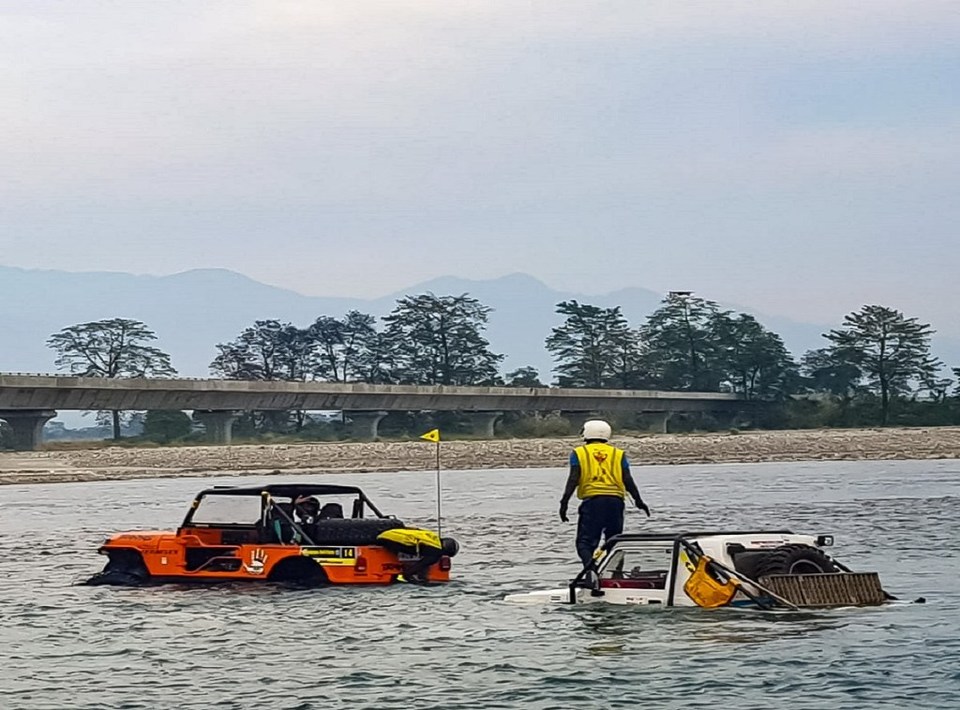 The last stage of the Fury gave us shivers. The whole act was more of a teamwork thing. If one vehicle went steep downhill and crossed the stony riverbed, other was well geared up at the top to pull it back by the use of winches. You actually need a daredevil heart and nerves of steel to perform these acts in the lower Dibang valley. Hats off to all the participants and definitely the winners.
Apart all these, there were special provisions for other adventure activities like dirt cycling, ATV rides in the deep forest, parasailing, para motoring for around 20 minutes and landing among the orange orchards, white river rafting in the Brahmaputra river, Zip lining, Scuba diving, and elephant rides.
Of all these sports we tried our hands on River Rafting, scuba diving, para motoring, ziplining etc. River rafting and scuba diving was done in association with NIMAS (National Institute for mountaineering and adventure sports).
River rafting was super fun in group. The instructors from NIMAS taught us how to maneuver the raft among the tides in the river and move smoothly. We crossed rapids of grade 1+K3, 2+k2 while covering 10 kilometers. Getting wet with the chilling water and sun rays pouring to make you dry, made the Rafting experience unforgettable. Scuba Diving in the River, too is exclusive.
3. Music
Music the soul of Dambuk Orange festival, rocked the festival grounds every night around 5:30 pm. Total 28 bands, out of which 25 Indian and 3 International Brands made the crowds literally grove to their music. Boys, girls, travelers, media, rally drivers all were swaying and jumping with every beat and it was too infectious for us to be spared.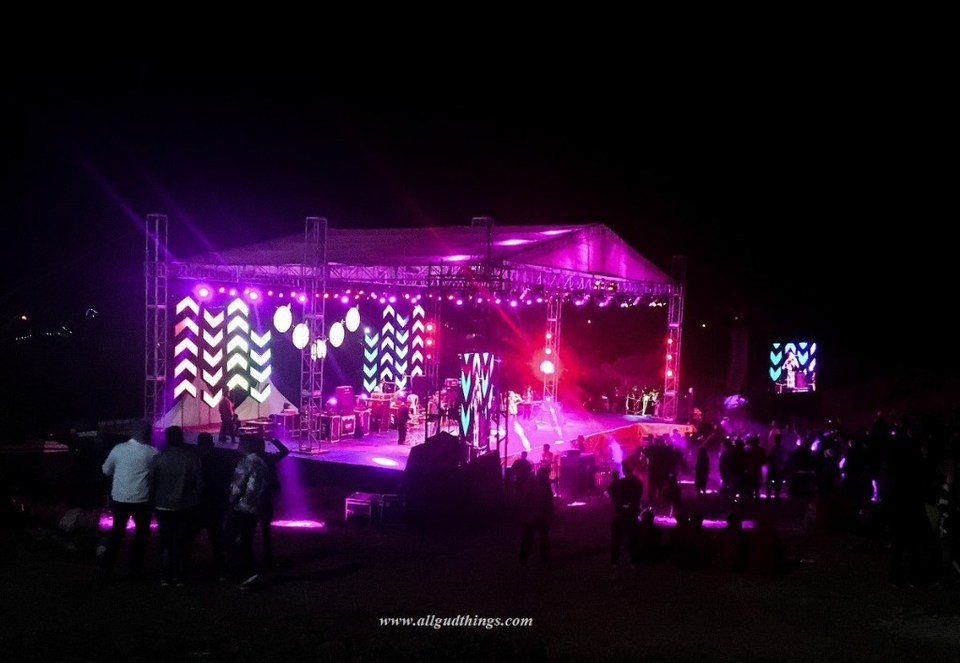 The last day weather was showering its blessings in the form of rain but who could have stopped the crowd. People were flowing with umbrellas and in rain coats to listen to the Swedish Band The Thundermother and The Iron Maidens (world only female tribute to the The Iron Maidens). We too were in the same league, got completely wet and swayed with locals and friends in this night to remember.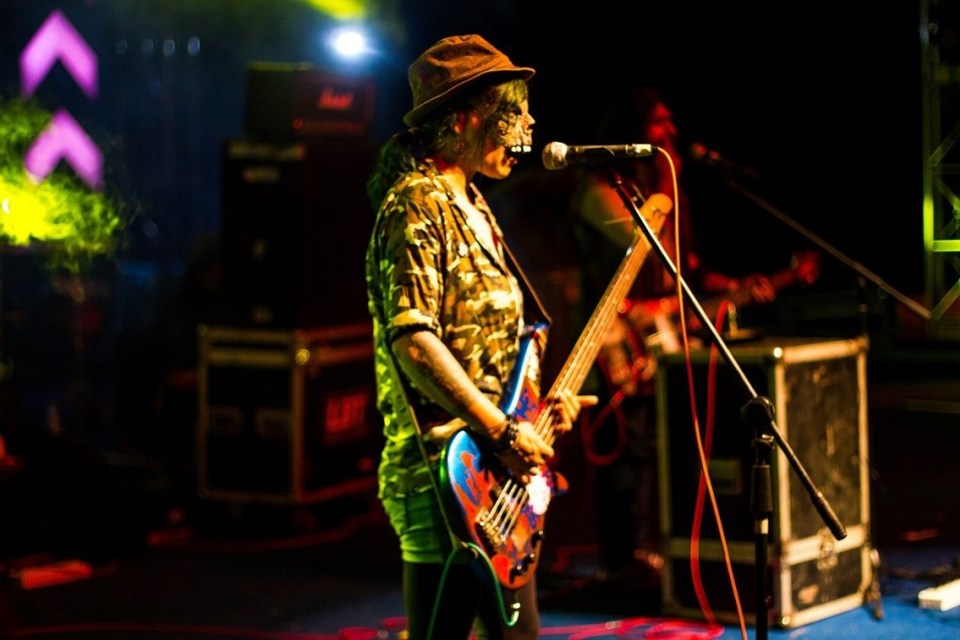 Although each band had set the stage on fire with its own type of music from trance to punk, hardcore, metal, classical etc but of all the Iron Maidens won our heart. We loved the enthusiasm of lead vocalist Kristen Rosenberg, the way she cheered and appraised the crowd and rocked our Indian flag on the festival stage.
Other attractions of the Dambuk Orange Festival
Cultural performances by the tribes. We witnessed the Adi Tribal dance, where men were dressed up in black, with a huge head gear. This dance is performed as a celebratory dance, after winning the war and their energy levels were truly beyond appreciation.
Orange eating competition was the another highlight of the competition. There was a huge participation and the one who ate 6 oranges in a minute won the competition
Tribal Sports like archery, angling, tribal house building, orange plucking and forest walks were also on the venue for locals and travelers.
Local handicrafts like cane and bamboo baskets, woven and knitted handbags, Dao (themetal knives with bamboo sheath) and brass ornaments were also put on sale at shacks.
Traditional Food & drinks at Dambuk Orange Festival
The Orange festival Dambuk is a great place to savor over fresh, traditional local tribal food. Some of the dishes we tried were Pork, egg fried ginger, Chana chat, orange pudding, Pao Bhaji and the farm fresh Khasi Mandarin (Orange) juice, prized from Rs.100- Rs.200/-.
Along with food, quench your taste buds with the local Rice wine known as POKA, available in 3 varieties as Black Poka, Poka with effervescence and white Poka. The best Poka we liked was effervated one served in the local made Bamboo glass.
These little shacks at a makeshift village Dambuk, is the most interesting place in the festival as music, booze and talk flows among the random people and you end up making friends.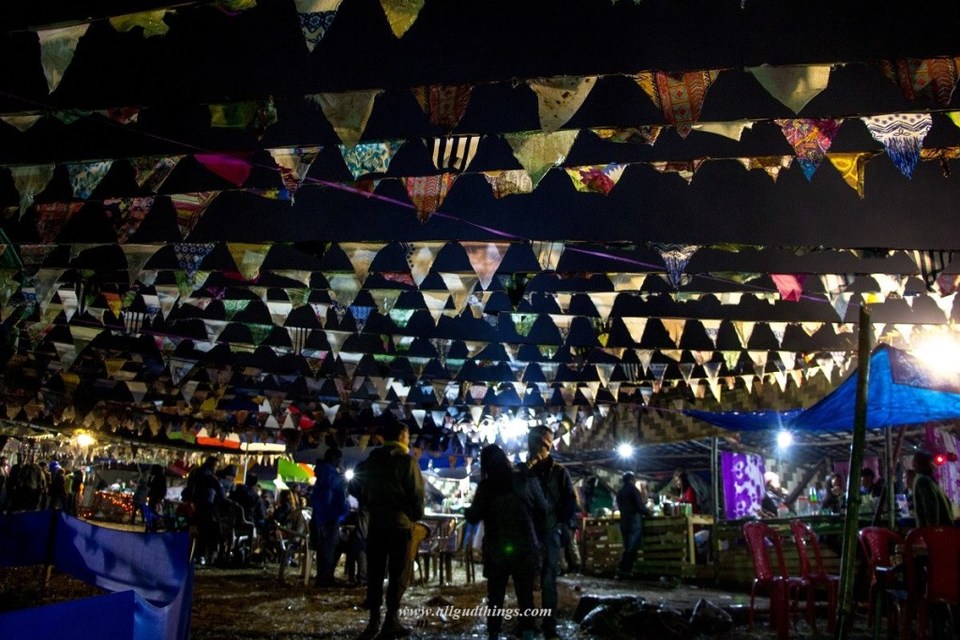 Venue of the Orange Festival Dambuk
The orange festival is a unique orange themed music and adventure festival, organized in the temporary village Dambuk, surrounded by Himalayas in the backdrop laden with orange orchards. The venue was completely organic made with Bamboo sticks and clothes and robust enough to bear the rains. It looked everything has been made just for the festival.
Idea behind the Dambuk Orange Festival
The idea of Orange festival Dambuk was laid down by Mr. Abu Tayeng in association with Government of Arunachal Pradesh to spur tourism in the unexplored land, to increase the employment opportunities for tribal people and to stimulate the economic development.
Today, because of these efforts by locals of Arunachal Pradesh, a state is known nationally as well international for music and adventure festivals like Hornbill festival, Ziro festival of Music, [email protected] mechuka, Orange festival etc.
Accommodation in Dambuk
There are not many accommodation options in Dambuk. One can either pitch his/her own tent or book the place in temporary place We stayed in Bomjir camps, one of the beautiful natural camps, around 15 kilometres from the festival venue. Bomjir has permanent bamboo huts and tents with attached washrooms. Don't expect the luxury here, but they are warm enough to make your comfortable. You can book the accommodation here with them.
Transportation in Dambuk
If on one end, accommodation is a challenge in Dambuk, then transportation too is no less. There are total around 10-15 vehicles which takes care of all the travelers in the fest. Be prepared to walk for miles and then hitchhike. Indeed, this is one of the another level of adventure in the music and adventure festival.
Permit for Arunachal Pradesh
Arunachal Pradesh, a border country shares its border with Bhutan in the west, Myanmar in the east, and is separated from China by the McMahon line. For visiting the state, Indian Nationals need to have the Inner Line Permit for Arunachal Pradesh and International tourist must carry Protected Area permit.
Indian nationals can apply for ILP here.
Must carry for Dambuk
Remember to carry the festival tickets. You can register here Inner Line Permit certificate Identity Proof like Aadhar card, voter ID, Pan card etc Enough Cash. We didn't find any ATM nearby Dambuk. Only Airtel and Jio connectivity was there in the zone. Comfortable sturdy boots for walking Warm jacket and wind cheater as the temperature drops down at night Rain Coat and umbrella as it can unexpectedly rain here Some extra clothes, if you are up for the adventures like scuba diving, river rafting etc Basic medicines are a must, as there are no chemist shops in the area Torch, hat and sunscreen lotion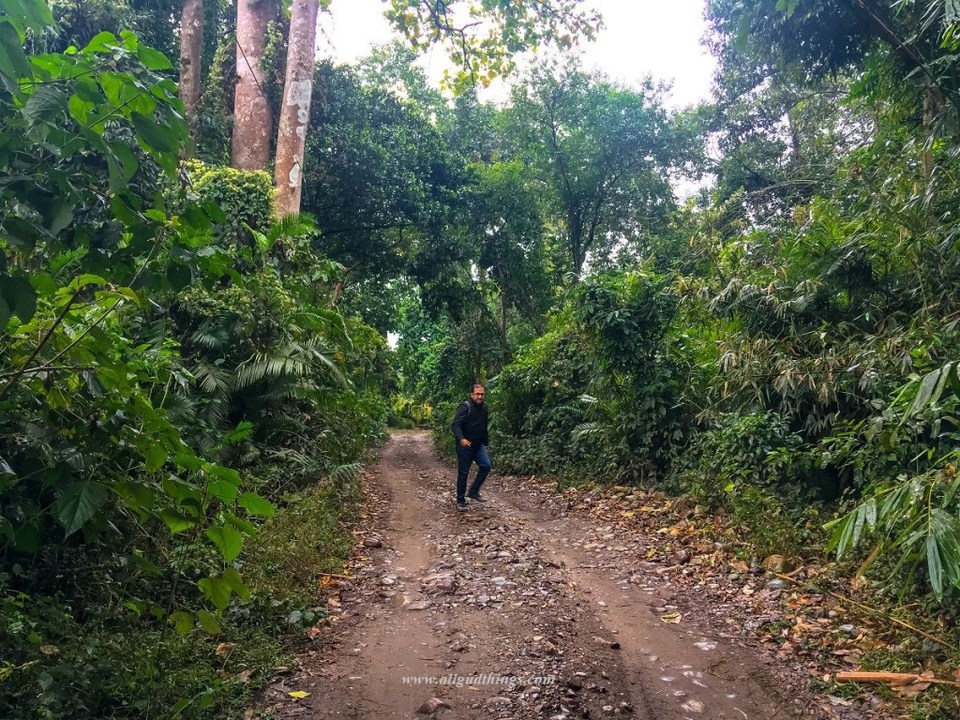 What to avoid carrying to the Orange festival Dambuk
Avoid wearing any type of expensive jewelry No illegal/ offensive items as there is a check post before entering the state No outside alcohol No weapons and drugs
Our Overall Experience
Dambuk the nestled town in Arunachal Pradesh is a sheer natural beauty. The Dibang river flowing nearby with mountains in the backdrop makes it a musical land. The place and festival is a perfect mix of everything traditional and modern; to music, speed and thrill, yet maintaining the distinct rustiness of the state.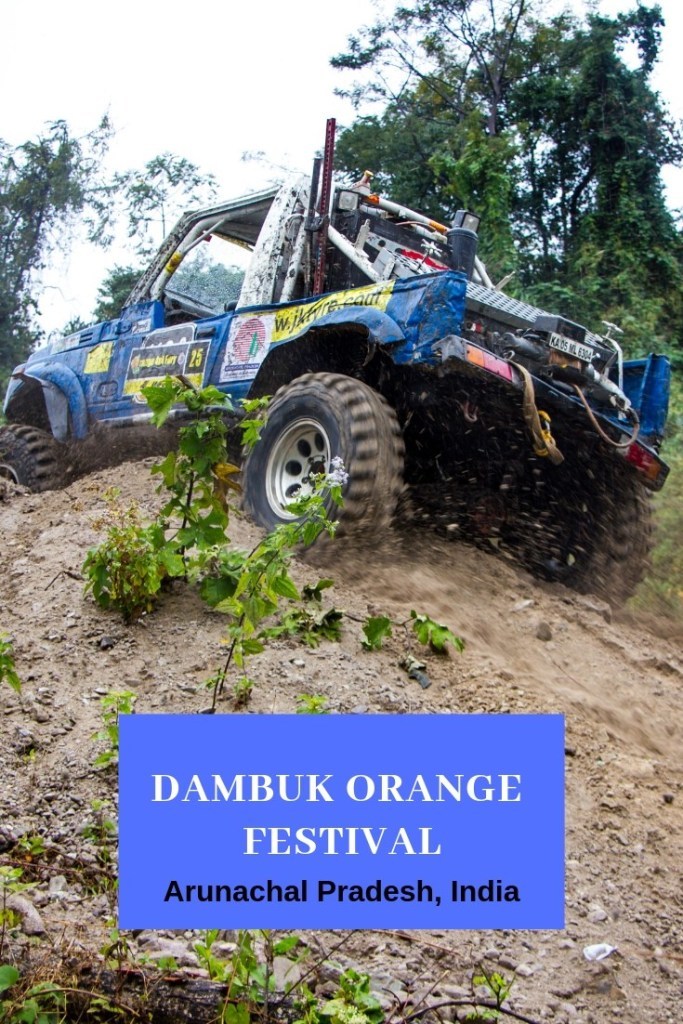 So, if you are done with the common places and looking for unique adventure head over to the Orange Festival Dambuk. You can check more pictures of Dambuk on our social channels Instagram and Facebook or use hashatg #allgudthings