With the rapid growth of the travel and tourism industry and the airlines offering competitive and affordable fares for foreign locations like Thailand, Dubai, Maldives etc., Indian citizens often ignore destinations in India and rather go and holiday abroad.
One such destination which shouldn't be ignored by any traveller or tourist is the Andamans and as Carlo Goldoni has rightly said "A wise traveller never despises his own country."
Andamans has got a variety of attractions suitable for all; be it a solo traveller or a family.
Port Blair being the capital city is connected to major cities like Chennai, Kolkata via flights and even by sea. It is also the starting point of other major attractions like Havelock Islands and Baratang Islands.
Port Blair itself has a lot of places to visit like Cellular Jail, Chattam Saw Mill, Anthropogical Museum, Naval Museum, Mt Harriet, and Ross Island and not to forget the snorkelling destination Jolly Buoy and Red Skin Islands.


Cellular Jail - Kaala Paani - The hellish Jail at one point of time
Located in Port Blair the capital city of Andaman and Nicobar Islands, this jail was known as Kaala Paani in the British era when this prison was used by Britishers to imprison political figures of the Indian Freedom Movement such as Veer Savarkar and Batukeshwar Dutt.
Post-Independence this place has become a National Memorial Monument, which gives a detailed insight into the times of India's freedom struggle and how the prisoners were tortured and treated in this hell of a prison.
A guided tour is a history lesson in disguise for each and every one. There is a sound and light show also held during the evening hours. Overall, it is a Must Visit attraction in Port Blair. Easily takes 3-4 hours if you explore it properly.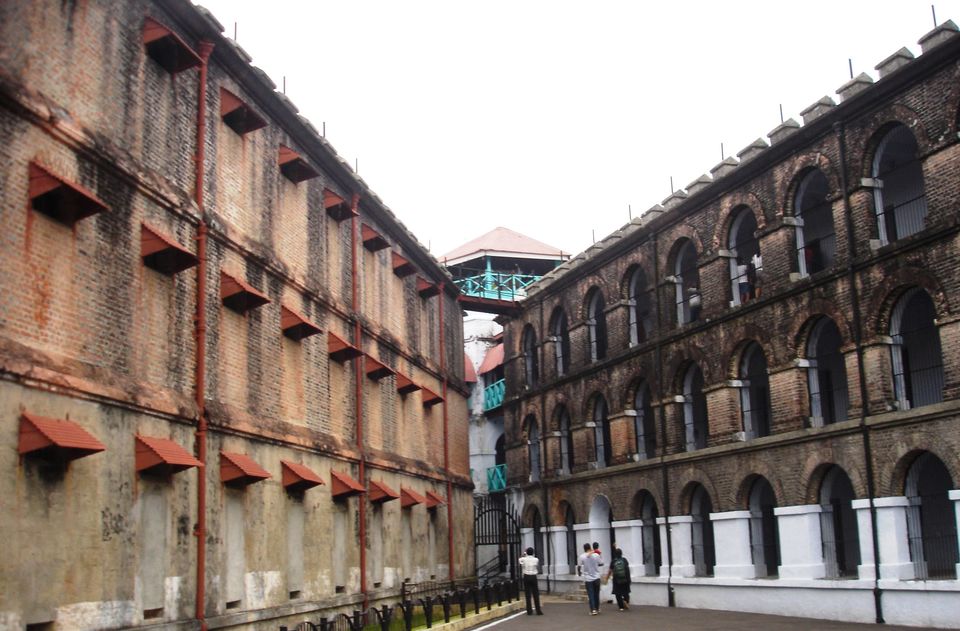 Chatam Saw Mill is the oldest and largest Saw Mill in Asia, established in the British Era. One gets educated about the whole process of obtaining wooden planks. How the planks are transported, stored, watered, dried can be easily understood looking at the various boards mentioning the name of processes. The compound also has a museum where all kind of local woodwork is put on display.
Anthropological Museum
This museum is a must visit as it gives a detailed insight into the local culture and also about Jarawas which are the native tribe of the region.
After all it's always interesting to get to know more about the local cultural specially when the natives are tribal and still exist desolated from the ways of life of today's world.
Naval Museum
This museum maintained by the Indian Navy is also called Samudrika. One can see a wide array of corals, shells and skeletons of marine animals. There is an aquarium as well which have some unique fishes unseen is other aquariums mainland.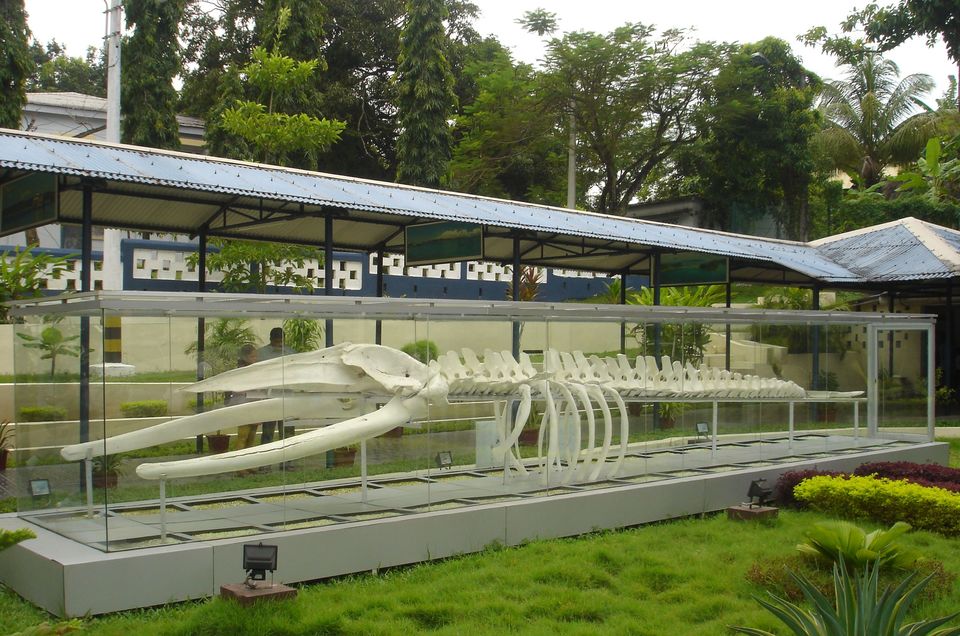 Visited this place on our way back from Baratang Island. Got some lunch packed from a hotel enroute and headed to Mt Harriet National Park. It is the highest point in Port Blair and the view from the top is magnificent.
They have made a couple of huts and watchtowers sort of structures which apart from giving a good view also enhance the beauty of the park.
There is a 2km trek as well leading to Kalapatthar beach for all the adventure enthusiasts.
We enjoyed our packed lunch with strong winds blowing on our faces and later had a long walk on the premises.
PS: The image on the INR 20 note is from a point on the road leading to Mt Harriet.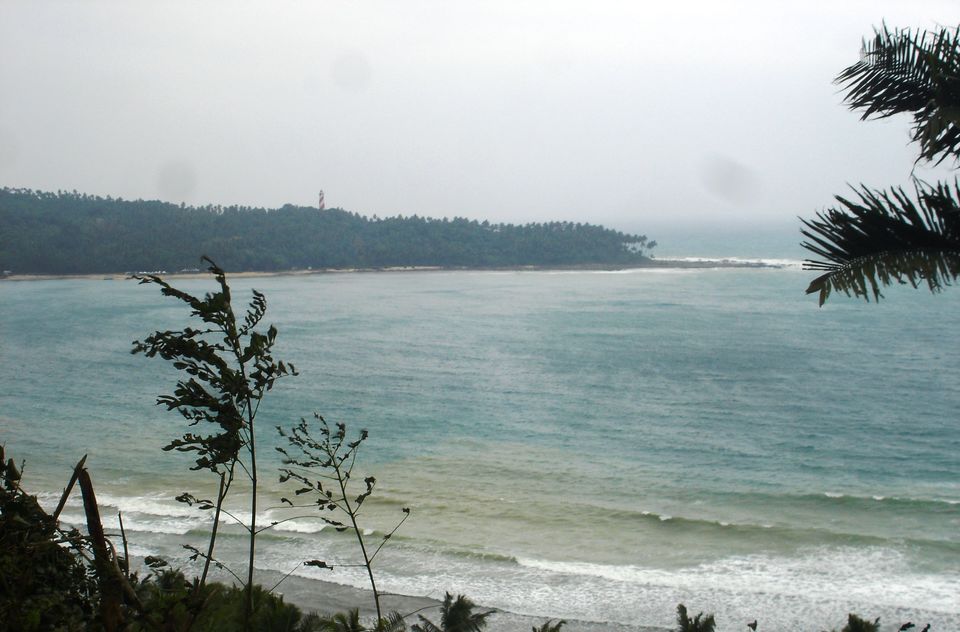 Ross Island was a British administrative base at one point of time. The whole island has no beach but old British building ruins and a good garden where one can enjoy a long walk .Currently it is under control of the Indian Navy which has an office structure and some guestrooms there.
The perfect outing includes getting packed lunch and enjoying it in the lush green lawns and thereafter taking a long stroll and interacting with the deer and occasionally feeding them as well.
The island can be reached by ferry's which ply from Port Blair to Ross and the tickets have to be pre-booked.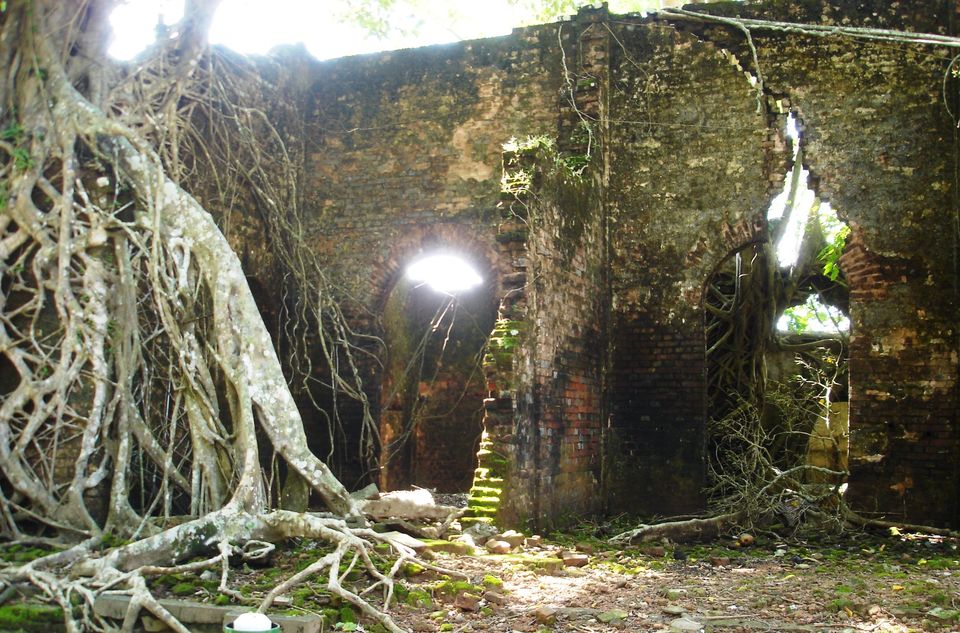 Red Skin
A replacement for Jolly Buoy Island. We were supposed to go to Jolly Buoy but because of rains it was closed and we ended up here in Red Skin. We were lucky as we had a local with us who had given us his snorkelling mask, which proved out to be a blessing in disguise as my father and me, both were able to do snorkelling on our known at leisure instead of waiting for the person to take us along with him in a tube.
The marine life is a different thing all together and one can only know its true beauty once he sees it with his own eyes.
The corals are well protected as this island comes under the Mahatma Gandhi Marine National Park. Even though it was drizzling, snorkelling was a wonderful experience.
Tip: Please wear sandals or aqua shoes as corals might hurt your feet.


A visit to the Baratang Islands is a must do at any cost primarily because of the journey (passing through Jarawa Reserve Forest) and destination (Limestone Caves).The journey is partly by road, and partly by boat. The road passes through a No Overtaking Zone through the Jarawa Reserve forest area and then a ferry ride to Baratang Island.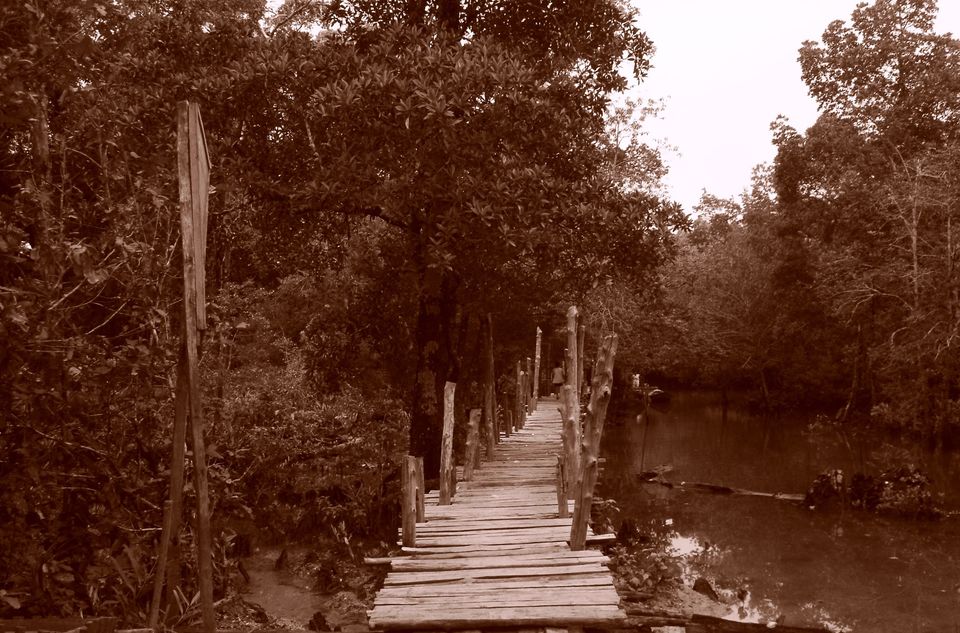 A motorboat takes one from Baratang Jetty to the limestone caves through Mangrove Creeks which is a different experience all together.
The limestone caves are a natural beauty and best time to visit is in the morning hours. One can see interesting limestone structures and stalactite and stalagmites.
There is also Mud Volcano which is a km walk from the Baratang Jetty.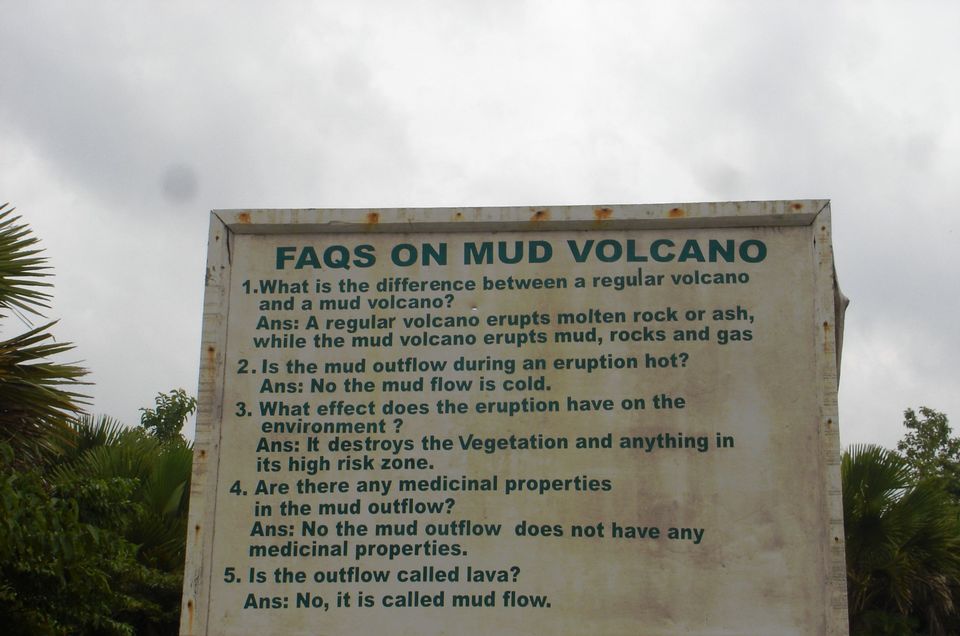 It is an active MUD VOLCANO and not a lava volcano which we see on TV or in movies. Andaman Islands does have an active volcano as well (Barren Islands) but it is out of bounds.
It is not worth the hype and one should properly research about it before going to avoid disappointments.
These islands are India's best preserved treasures with neat and clean beaches with pristine beauty. Havelock Islands are located 2 hours away from Port Blair and the only access is through the water on MV Makruzz; a 5 star ferry used for transporting tourists to and fro from Havelock Islands at a very economical rate. The ride is very bumpy and it is advised not to eat too much before sitting in the boat.
There is an old world charm in Havelock and it seems that time slows down. One can see travellers from all over the globe relaxing in beach shacks and staying for months at a stretch. Here beaches are numbered like Beach No 7 – Radhanagar Beach, Beach No 5 – where all the resorts are, etc.
Radhanagar beach is counted among the best beaches in the world primarily because of the white sand and absolutely no litter on the beach. Unlike Goa, there are no shacks on the beach, hence no litter. Taking a long walk with waves splashing on your feet is definitely recommended. There are some shacks which serve good local cuisine but are located on the road leading to the beach. The nariyal paani is a delicacy here, with almost a litre of sweet tender coconut water for a bare minimum of INR 20-30.
Another highlight has to be scuba diving as there are a lot of good diving spots around Havelock Islands, with a number of companies offering scuba diving sessions at competitive costs. Be assured, that it is going to take at least half a day and is exhausting, but it is totally worth it.
Personally we did scuba diving at the Lighthouse and it was amazing. Those 40 min underwater seemed like hours all together. The water actually felt like a portal which took us to a different world all together.
Post dive, we had sandwiches provided by the scuba operator on the boat itself and headed out to Kala Patthar beach to pass some time as we had to board the Makruzz back in another 2 hours. Kala Patthar is a rocky beach but is good for some relaxing time as there is hardly any crowd.
One week in the Andamans created some amazing family memories which will be cherished for life.