Travel has its own perks. If visiting new places is the foremost one, then meeting new people certainly counts for the second most.
Here, I present you an interesting conversation that I had with Mrs. Susaan; mother of Seena, four years short of being a sexagenarian. A wonderful lady, full of warmth and vision who was part of Nature Walker's Kodachadri Trek.
How did you get to know about the Kodachadri trek?
I was visiting my youngest daughter, Seena, in Bangalore for the long weekend (Republic Day long weekend). The idea of a girls' weekend out struck my mind. And it had to be an adventurous trip somewhere outside the city. Seena being a travel enthusiast herself, looked up in the various travel websites she usually resorts to for local travelling. And, that is how we found out about the Kodachadri Peak Trek on Thrillophilia.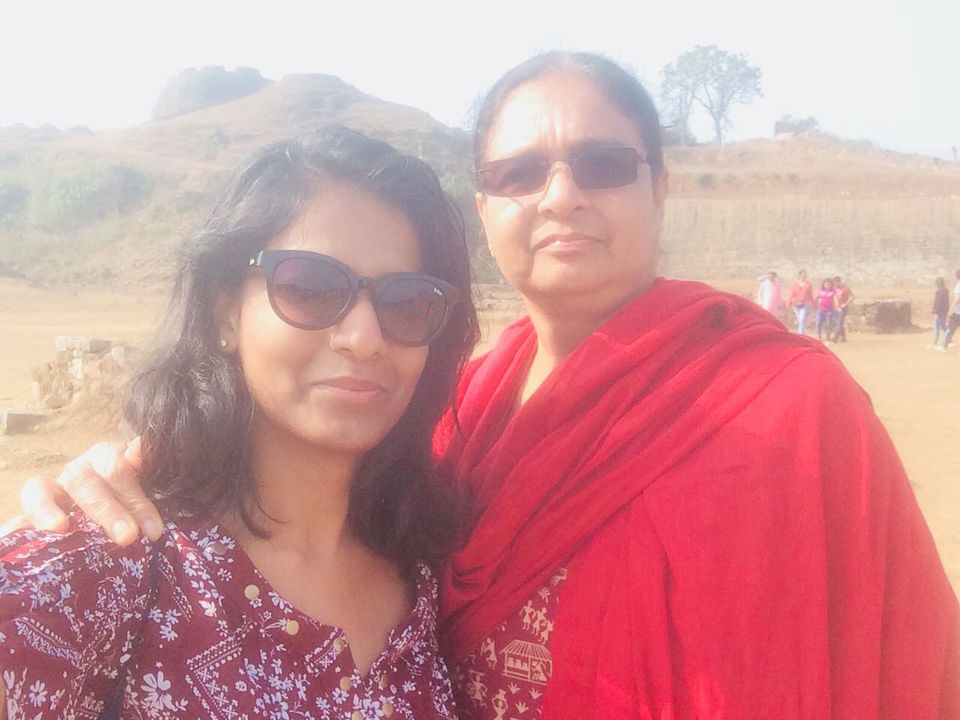 I certainly believe that age is just a number. But then, how do you manage to do this trek?
The trek happened at a phase when I started embracing my weak bones and my drained spirits. It is mostly a reality check when you do such treks the Kodachadri ones. A trek comprising of 12 km uphill and 2 km downhill, both in daylight and dusk is indeed a challenge at 56 years. Especially for someone who doesn't do treks often. But my fellow trekkers, the Nature Walker leaders and my daughter kept be motivated. And now, after the trek, I feel more confident and strong.
Did you find anyone else of your age group in that trek?
No. Almost all the trekkers were youngsters of age group ranging from 18 - 35. There were moments when I felt like an odd-one-out. But then, it did feel a lot challenging to push the boundaries.
How do you keep yourself fit?
Firstly, I think I come with active genes. Secondly, I am a housewife and being a housewife and a mother is hard-work. Housework keeps me busy all day long and doing it keeps me fit. Thirdly, I am a practicing home gardener who prefers cooking vegetables grown in my own garden. Healthy home-grown food is another secret of my healthy being.
While going for treks, how do you plan your attire?
I prefer clothes which are comfortable for me. Saree is not an option, especially for treks as demanding as the Kodachadri Trek. Track pants, T-shirts, or Kurta-Pajama usually works for me.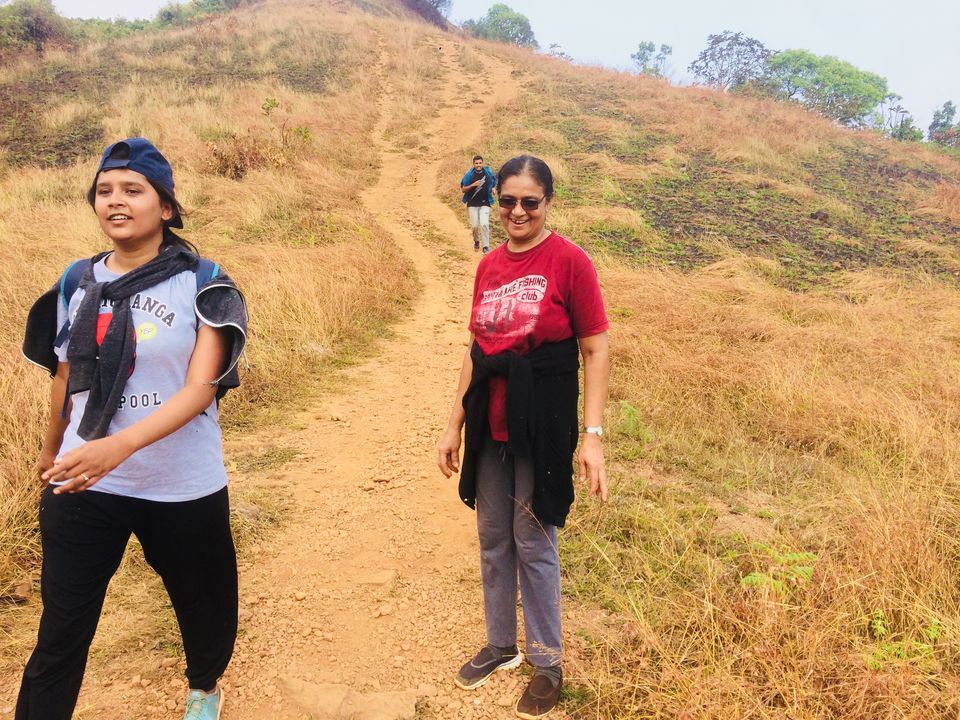 Have you ever faced any issue while communicating with fellow travelers in the Kodachadri trek?
I hail from Kerala. I majorly speak Malayalam, the native language of Kerala. I also speak English, though not very fluently. Since most of the trekkers would speak in English, I didn't find language a hindrance. I got to know about 31 different people and their life journeys during the trip. Once I got to know them the communication was organic. However, I enjoy listening to and observing others more than speaking myself!
Which other places have you trekked or traveled to?
Even though I have never tagged myself as an ardent traveler, but I never miss a chance to travel around and see the world when I get an opportunity. I have trekked in Vagamon and Munnar in Kerala and the Grand Canyon, Arizona and Olympic National Park in USA.
I have traveled in and around 2 different countries apart from India. The places include North West and Central US and United Arab Emirates. However, the Kodachadri trek of 14 km, is a record in itself.
How often do you travel? And how do you plan or choose the locations?
I have always had an active and curious personality. I don't travel with plans but find opportunities whenever I get a chance.
What did you like the most in the Kodachadri trek?
I prefer staying close to nature. Greenery and untouched places have always intrigued me. Kodachadri Trek was all about that closeness with nature. The unpaved paths that we traded on, the waterfall that rejuvenated our bodies after a hectic trek, the home-stay which reminded me of my maternal home, and fellow trekkers who inspired me at every juncture of self-doubt, had all been my favorite things about the trip.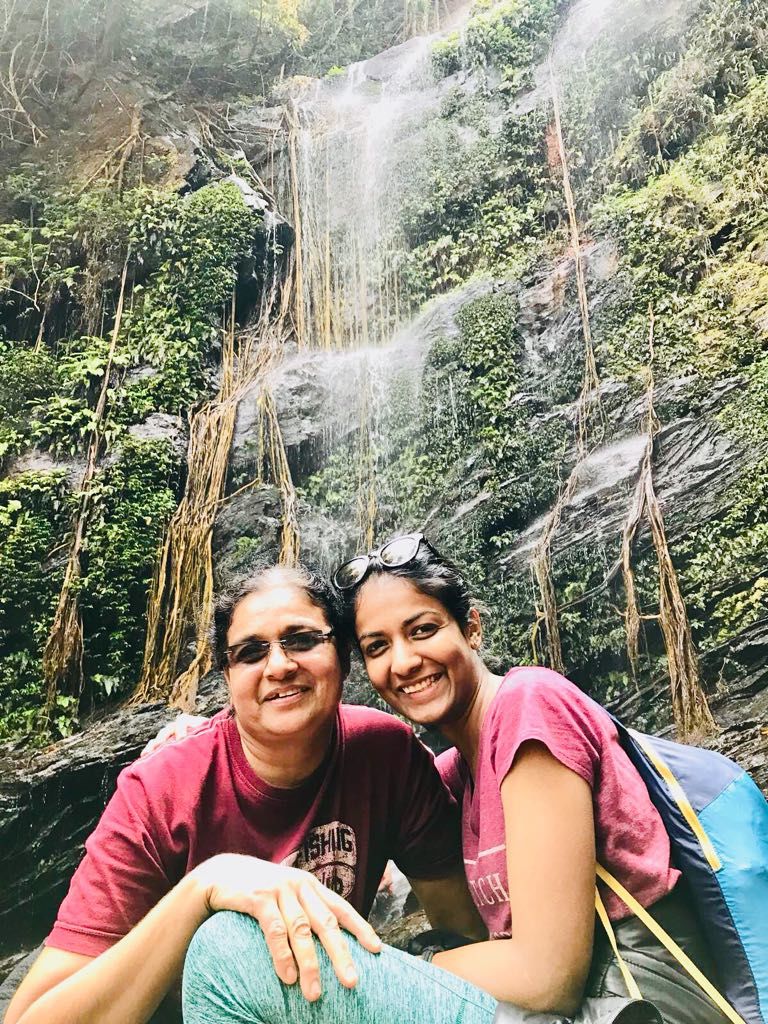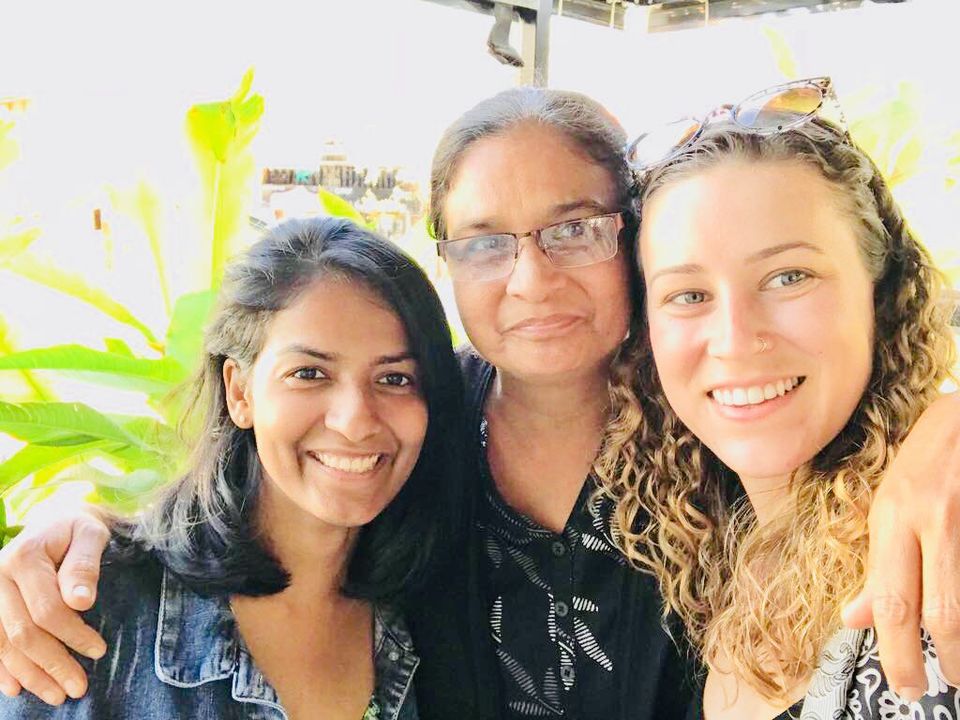 Which is your dream destination?
It has been my childhood dream to spend few months of voluntary service with the Missionaries of Charity, in Kolkota. Having been deeply influenced by Mother Teresa, and her life filled with compassion and unconditional love, I had dreamt of creating my own small ripples of contribution.
Are you a sea-person or a hill-person? Which of these two calls her more often?
I am a sea-person. Being a native of Kerala, oceans and backwaters have been part of my life. The Sun, Sea, Sand, and the waves are a calling I can rarely resist.
What's the next destinations on your list?
A pilgrimage to the Christian Holy Land is next on my list.
How is she forecasting 2018 in terms of travel? And things that she plans to do in order to achieve that goal?
As mentioned earlier, I am less of a planned traveler and more of an on-the-spur traveler. Haven't planned anything for 2018 yet.
What do you feel about Nature Walkers and their initiatives?
This is my first time with Nature Walkers and my first with a trekkers group. It is indeed an experience worth sharing. I totally stand by their initiative since it resonates well with my ethos. Their no trace policy, encouraging participation of diverse groups of travel enthusiasts, rural development, community living, and so forth are ideas that are worth appreciating. I wish more initiatives like this come up.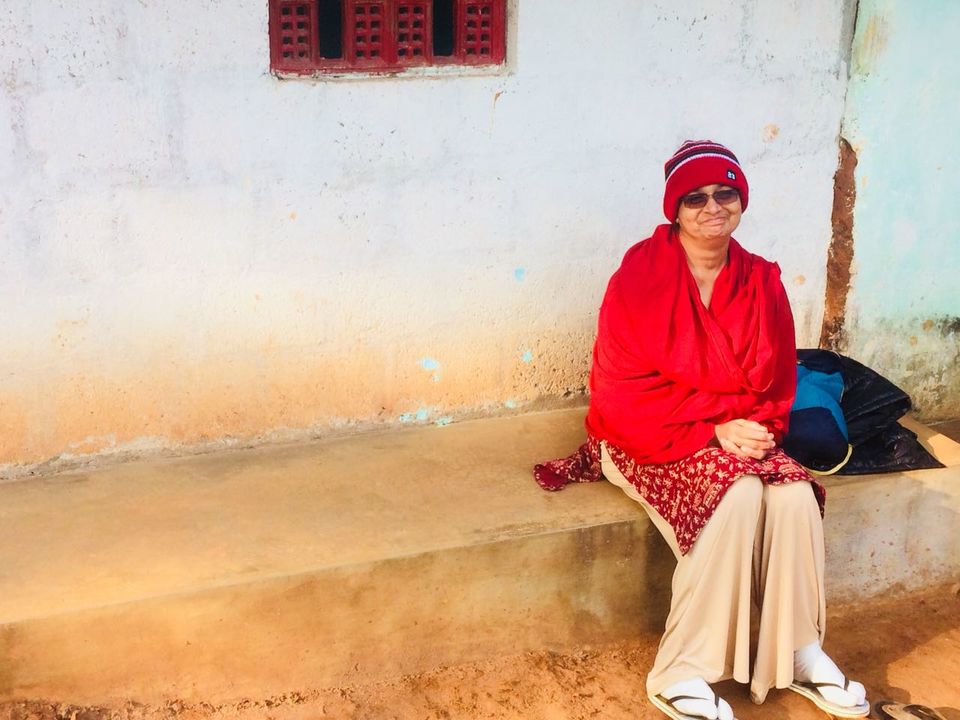 Any memory from the Kodachadri trek that is worth mentioning?
I joined this trek just to give company to my daughter but turned out that it was a platform for self-realization after quite a long time. I was going through some ups and downs in terms of health for a while and had internalized the fact that I am growing old and weak. This experience gave me the confidence to question my weaknesses and believe my instincts. There were moments in the 14 km ascension that I felt I won't be able to complete. But after I completed the trek and went to bed that night, I felt a sense of satisfaction, fulfillment and pride. The trip is memorable and the friends I made will be cherished for long.