My trekking journey started on July 21 2018, when I booked a trip with Myhikes.in to Kodachadri. During that trip, I met several trekkers who talked about the highest peak in Karnataka i.e., Tadiandamol and the toughest trek in Karnataka i.e., Kumara Parvata (KP). In the very next month on August 4 2018, I went with a colleague of mine to Tadiandanmol. I had to wait another year to book a trip to KP. So I planned my 43rd birthday and booked trip to KP on the weekend of August 17 2019. Alas, the BMC (Bangalore Mountaineering Club) cancelled the trip due to heavy rains.
I booked a trek to KP on the date of journey November 29, 2019 and joined the BMC bus as the last person and hence the last seat :(
Mistake No.1: Never start BMC bus ride at last stop to avoid last seat.

Got to know both my neighbors Vivek a Tamilian from Sivakasi, Tamilnadu and Rashmi a Konkani speaker. Travel was less said the better, as none of us could get a wink of sleep, especially in the Sakleshpur to Charmadi section- where the roads are hell on earth.
Why this is mistake? Because- you will tire out very soon on the Saturday morning trek, in case you miss sleep during the Friday night journey. Please carry a neck pillow to avoid falling asleep on your neighbors. I was very shy to sit beside a lady- to add to the woe, the seats are so small that me and Vivek had to alternate to sit forward every few minutes so that others can travel in comfort. Another drawback: the last seats are not pushbacks. My advice to BMC is to not let anyone sit in the last 5 seats at all- make a bigger vehicle or limit the seats on the trip to only seats with pushbacks for a sound sleep to energize for next day's hard trekking.
Day-2: We reached Subraya Lodge and we were instructed not to take a bath but just use the bathroom. We were herded to the Shiv Sannidhi hotel to get a breakfast. I suggested few people to get buns (fried in oil) as parcels because BMC does not provide a packed lunch.
Below is the photo shoot before the start of the trek.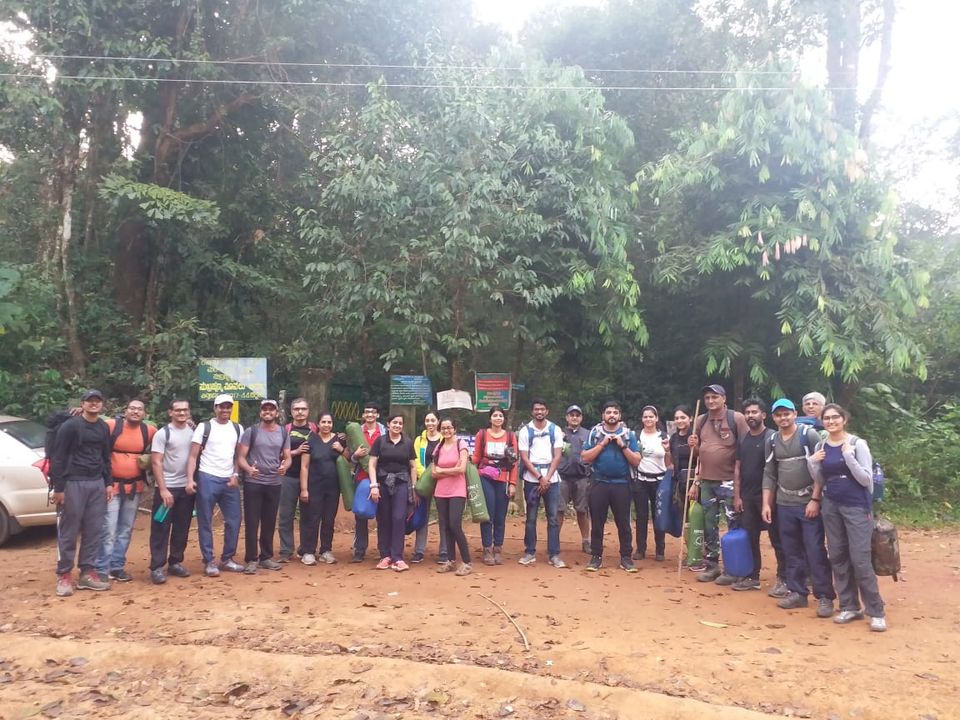 As can be seen from the picture, I have tied the tent (about 3-4 kgs) as well as the sleeping bag to my bag.
Mistake No.2: Be ready to Carrying Tents up hill with other luggage and downhill while you are dead tired
Carrying the too-heavy tent uphill over 7 kilometers till Battaramane is a torture. Because we were told to carry water, dresses, other trekking formalities including sleeping bag, even alternating the tent with a partner will cause bruises to your hands. Worse is the aspect of carrying back the tent downhill on the next day (when you will be aching at all places due to the 21 kilometers rough trek on the previous day). In fact, my knees began to give away while returning due to carrying the heavy tent (I had to literally drag the tent on the ground).
Once you reach Battaramane (House of Mr.Bhat - or the cook), you need to eat the only available food -sambar rice and hurry to the Forest Checkpost, failing which (being late) you will not be permitted to the KP.
Mistake No.3: Ensure to carry a small backpack with a torch, energy bars, water bottle which is not throwaway etc.
BMC did not warn us to carry a torch (though they had asked us to bring a torch, I had left it in the luggages at Forest Checkpost). As a result, while returning during pitch dark, our mobile phone was the only light we could use.
BMC did not warn us to carry food and water in a small bag. As a result, I had to carry my water bottle in my arms while trying to climb rocks with the help of all four limbs. I was the only guy who had brought a glucose packet. I did not mind sharing my glucose packet with the other 20 people (I love sharing food). BMC had warned that that there would be no food till 7 pm after 10 am lunch.
Water- water. The constant parching of our throats caused us to empty our water bottle too soon. Be ready to scrape water through streams running in trinkets. It is available only at Kallu Mantapa (Stone structure) or near KP. Just for a drink of water, I was ready to trek twice the distance actually required. Please carry bottles of 2 liters capacity in the small bag strapped to your back.
We reached Shesha Parvatha after a very very heavy trek up the slippery boulders.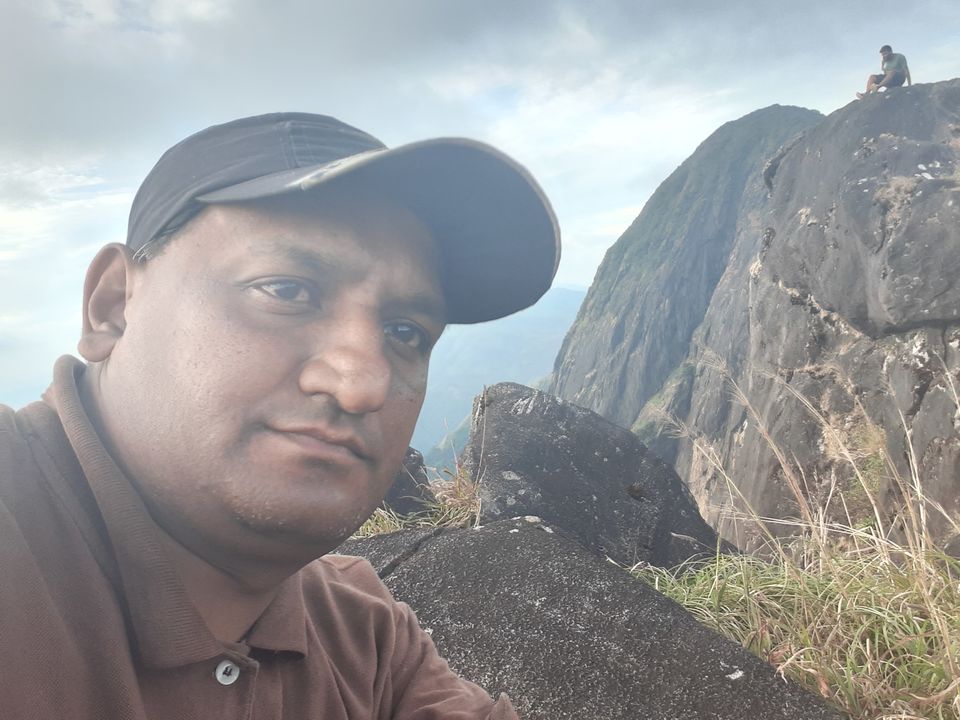 Climbing atop the Shesha parvata is very tiring. However, further on, we need to do some more rock climbing to KP.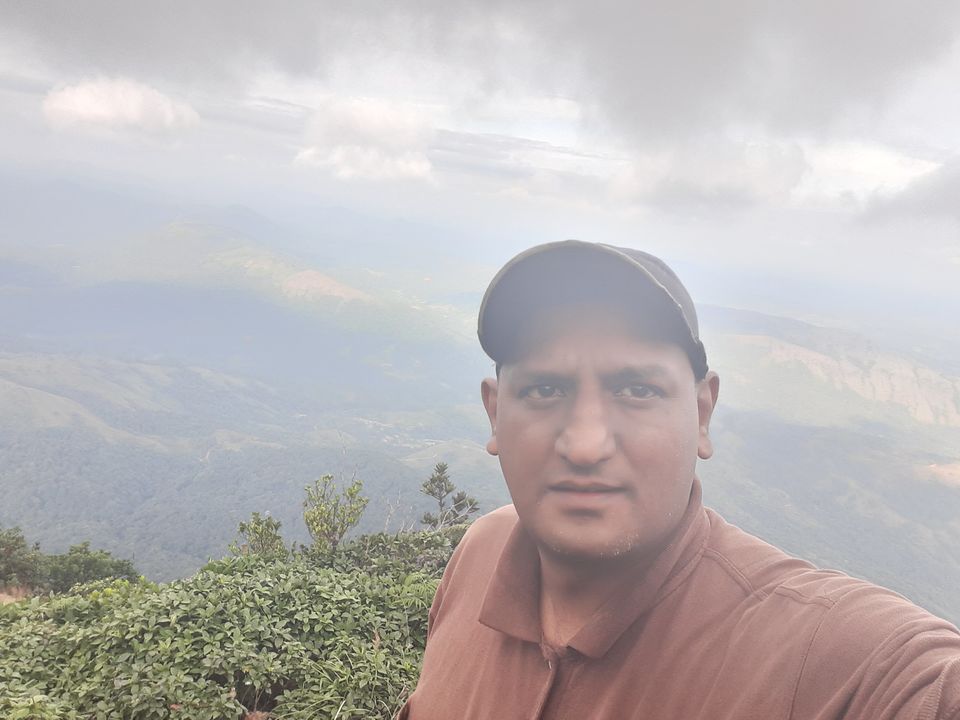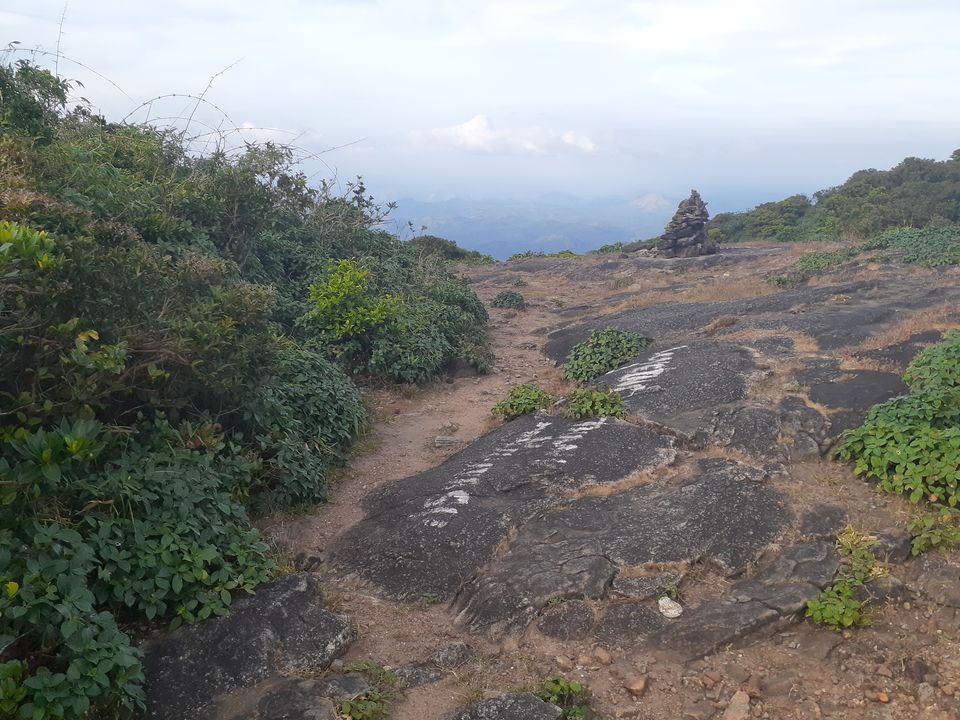 Mistake No.4: Return to base: a little delay in clicking selfies- results in trekking at Night
Our stay at the peak resting for about half an hour was a mistake. As it is, the Forest Department official took to task the BMC guide as to why they did not stop the trek at 3PM so that we could have returned at 6 pm to the check-post. It was already 3 PM when we had reached Shesha Parvata and it was almost 4 PM when we reached KP. We left KP at 4PM. There was a street dog which accompanied the trekkers and we took time to take selfies with the dog which had trekked to KP etc.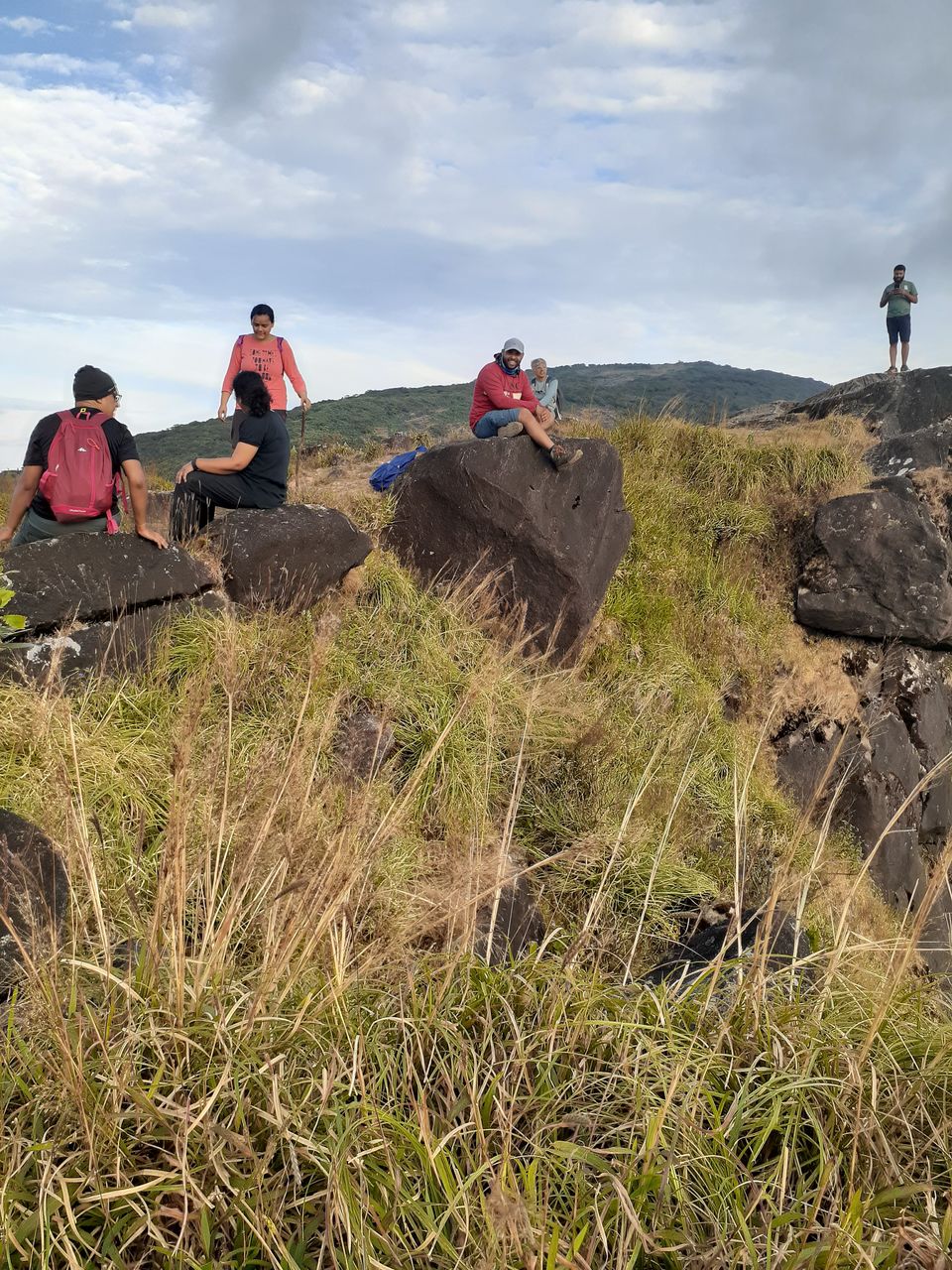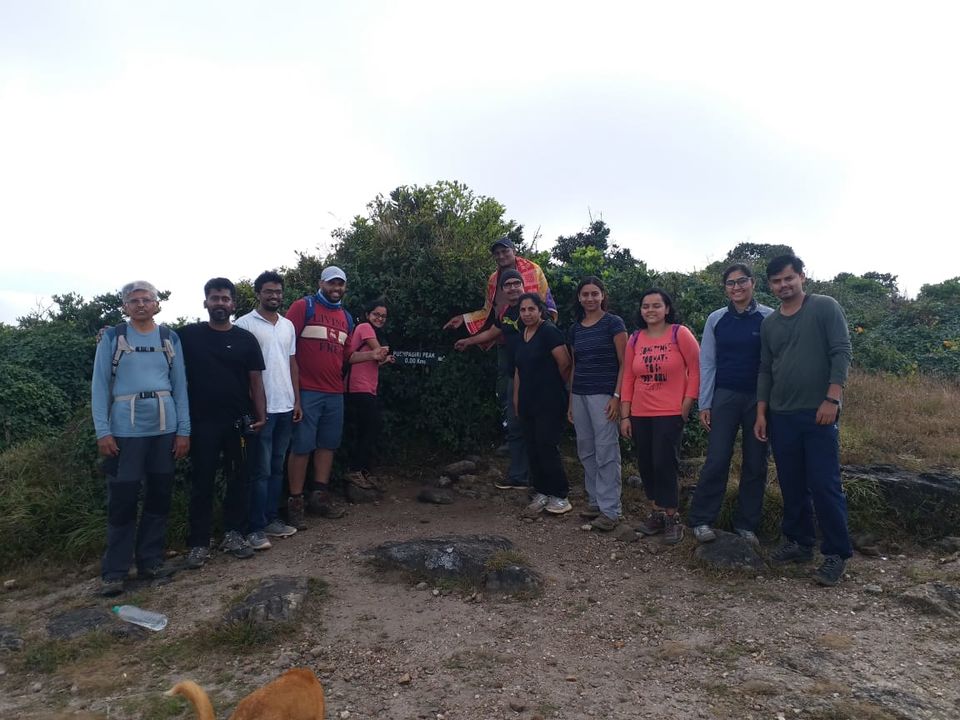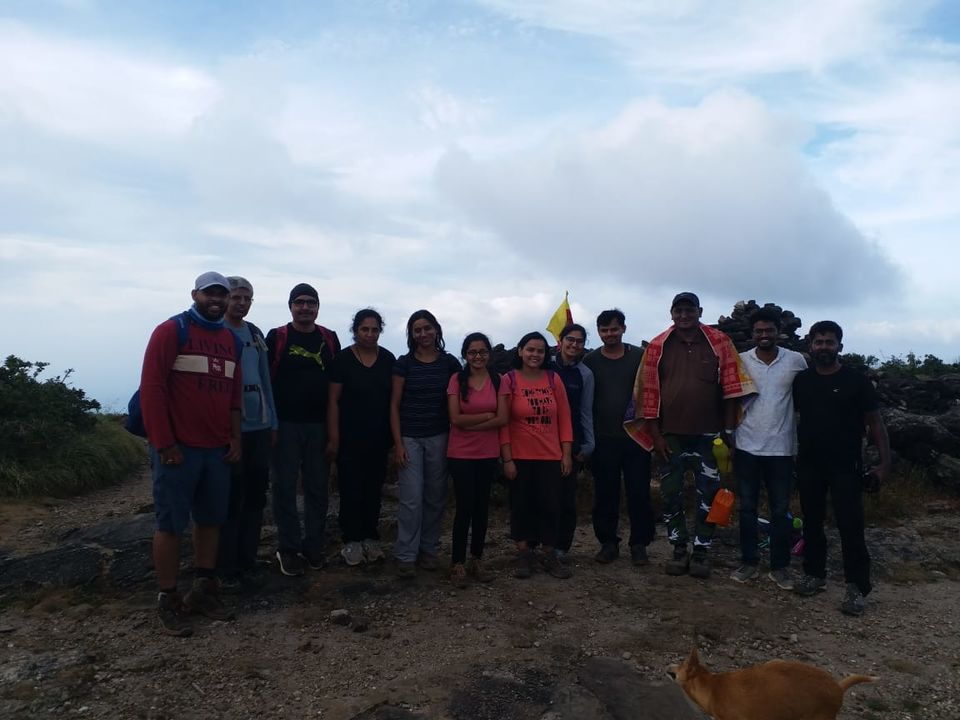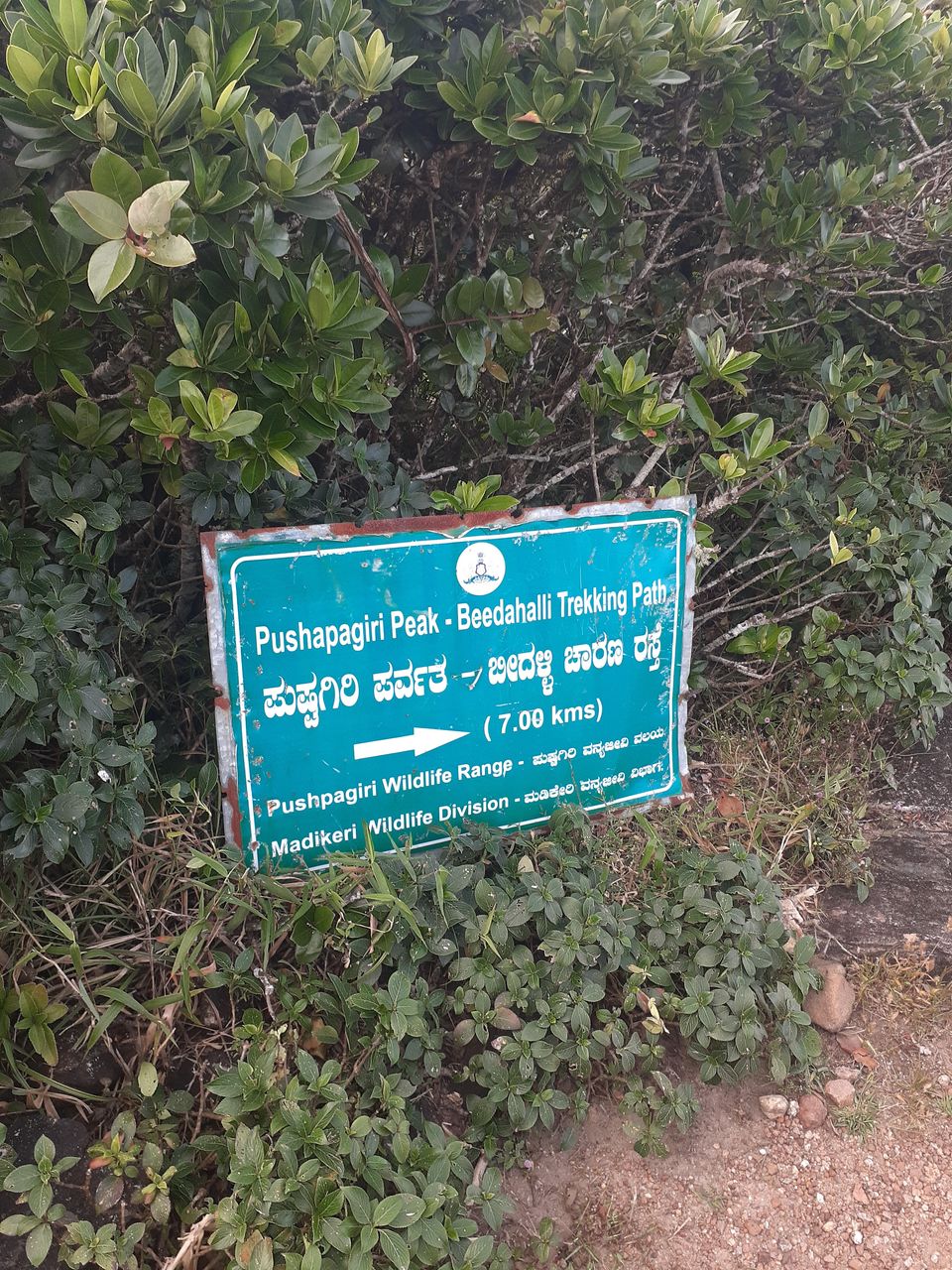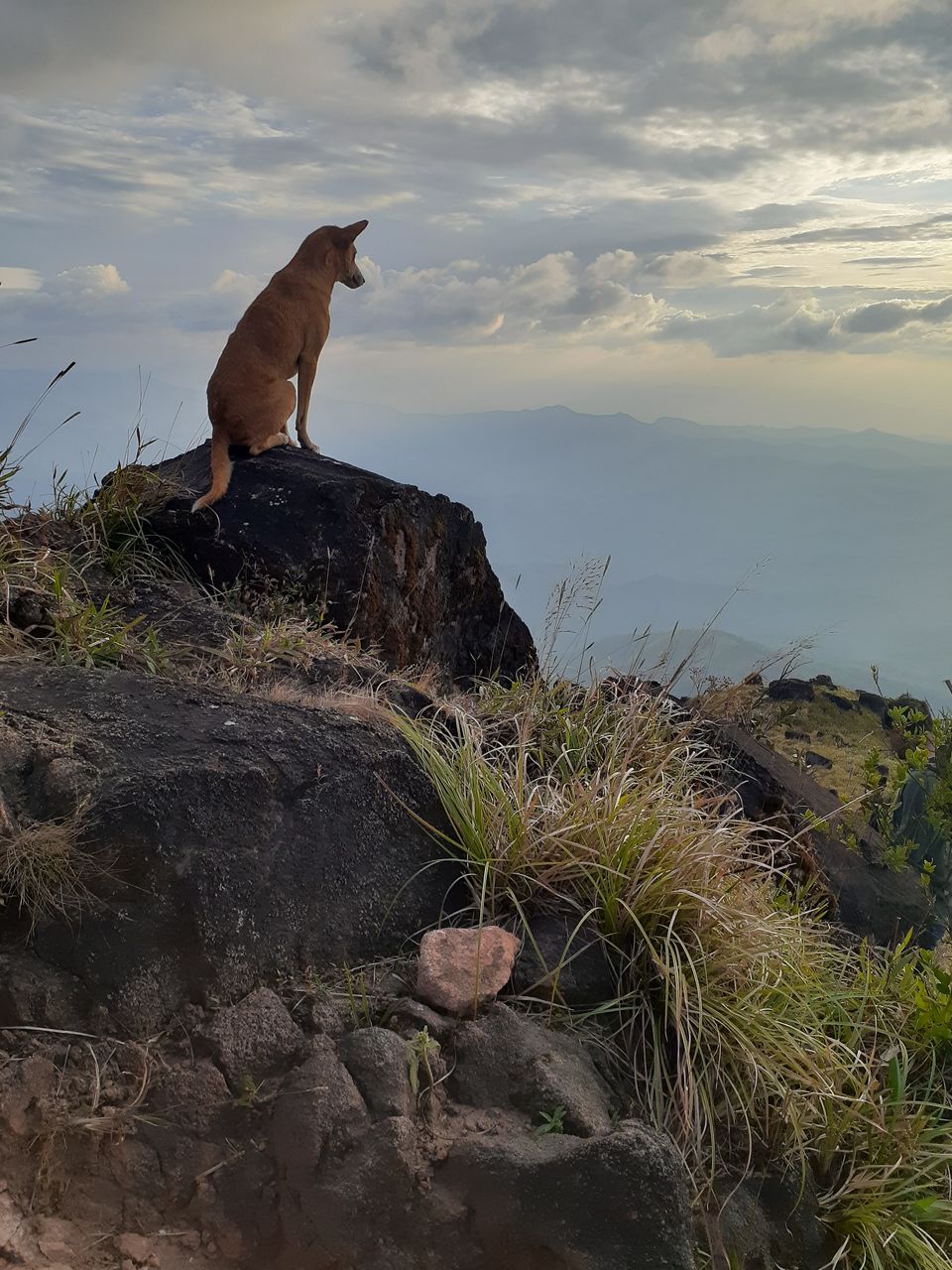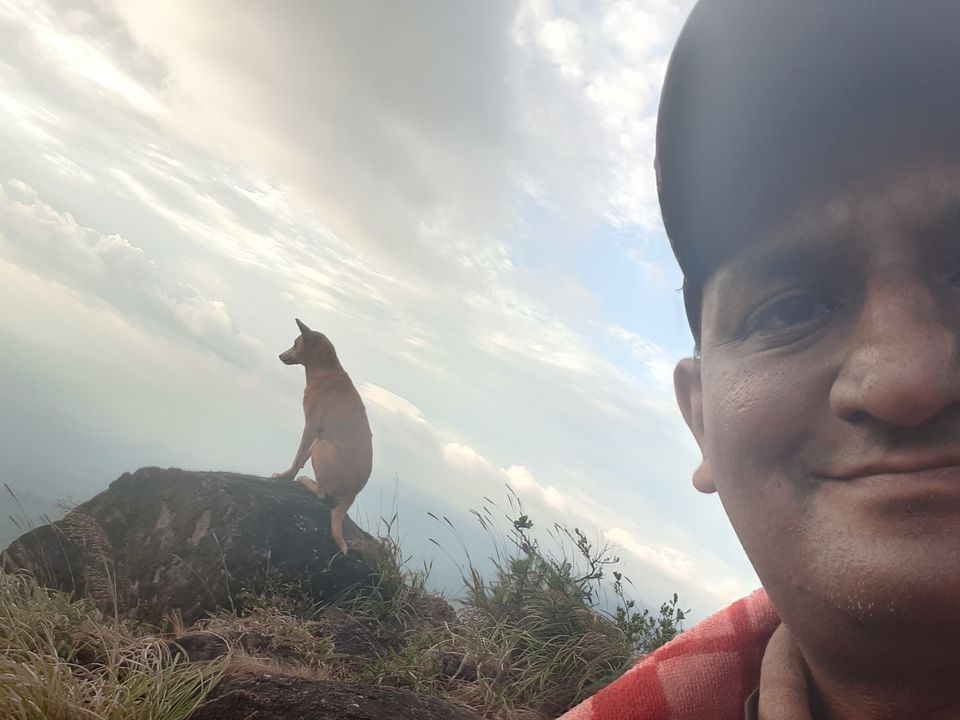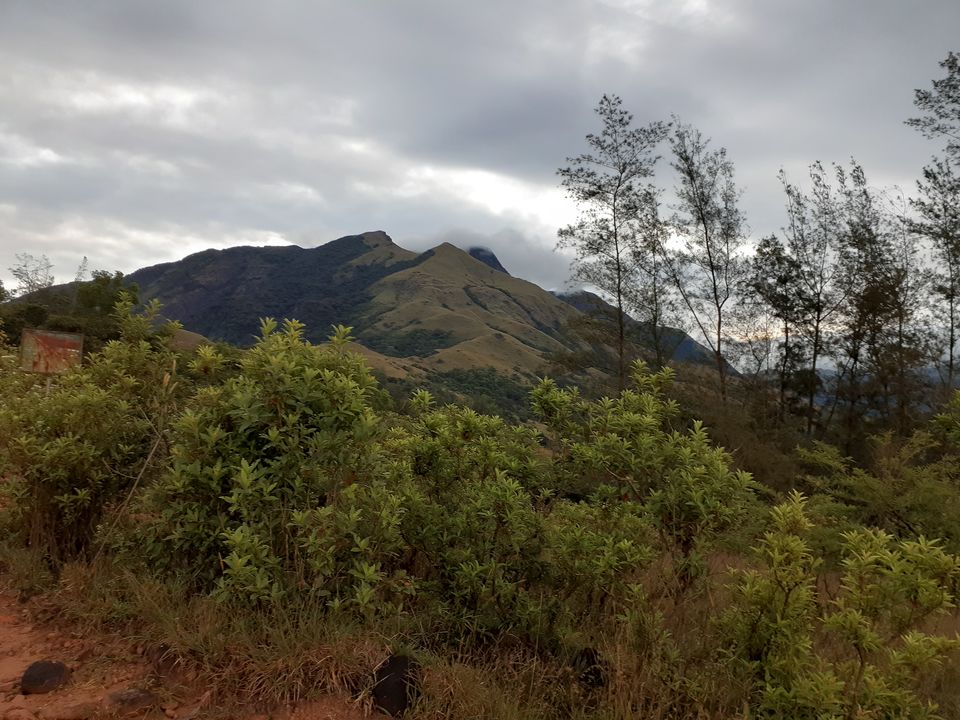 When we reached the forest checkpost, it was pitch dark. Winter season means no day light after 6:15 pm. BMC should have realized that forest rules are meant to be followed and not broken. 11 am is the limit for entering forest and 6 pm is the limit for exiting. We entered after 11 am and exited at about 8 pm. This is a mistake one should be aware of not repeating because the pathway is so small that you may even accidently fall into a gorge.
Mistake No.5: Forgetting to carry your own plate
Eating dinner was another hell. Imagine about 250 people waiting to eat dinner when the number of plates is about 25 and the dinner is delayed. We had to beg with people who were having food to give us their plates after eating, so that we can use the same. There was intense competition. Realised that it would be good to have a plate to be carried ( a steel or fiber plate hardly weighs about 250 grams). I saw several people sharing food from the same plate. Height of organization-right? Beware that Bhattaramane- the only eating place in a forest 7 kilometers away from civiliation- is frequented not only by Myhikes or BMC but hundreds of individual trekkers too. Atleast carry some sandwiches in case you are not happy with the only food of sambar-rice.
When we finally started pitching tent, it was nearing 10 pm. When we slept, we found the tent to be stuffy hot too.
We got up at 5 am and lined before the only one toilet in the Forest Checkpost to attend nature call. We started our trek back with the heavy tent luggage along with the already heavy body and mind. We reached Kukke in about 3 hours and had a view of the sun rising among the distant peaks.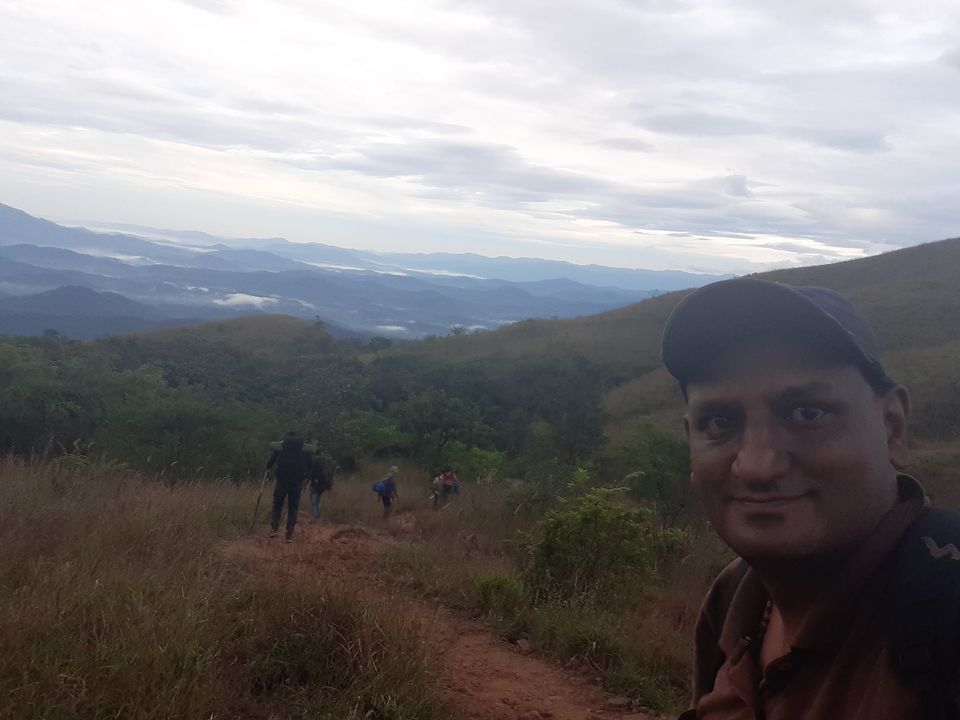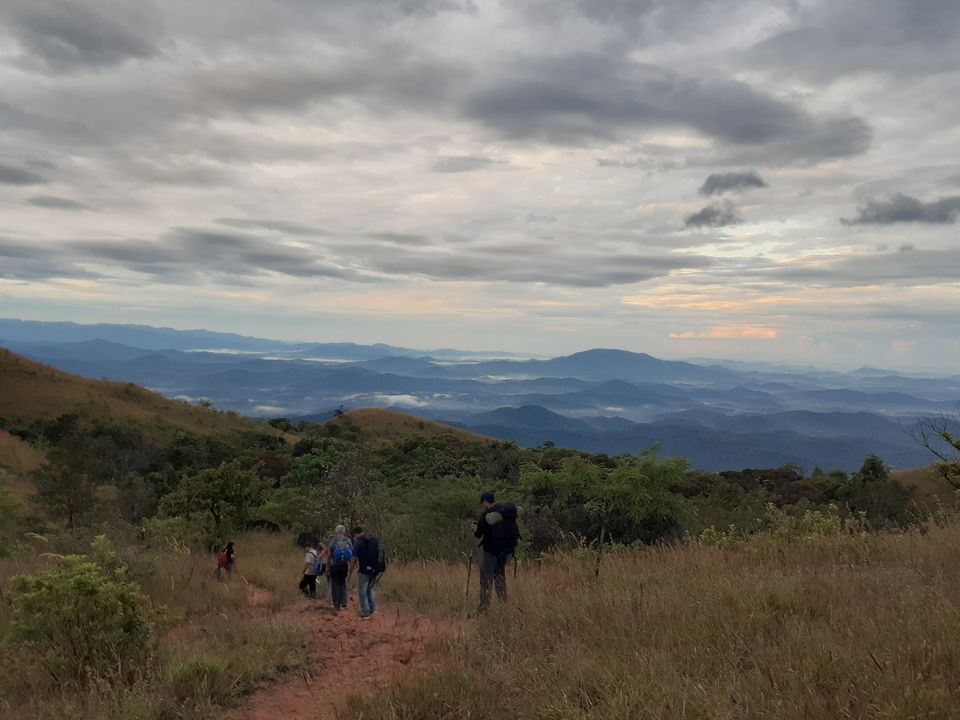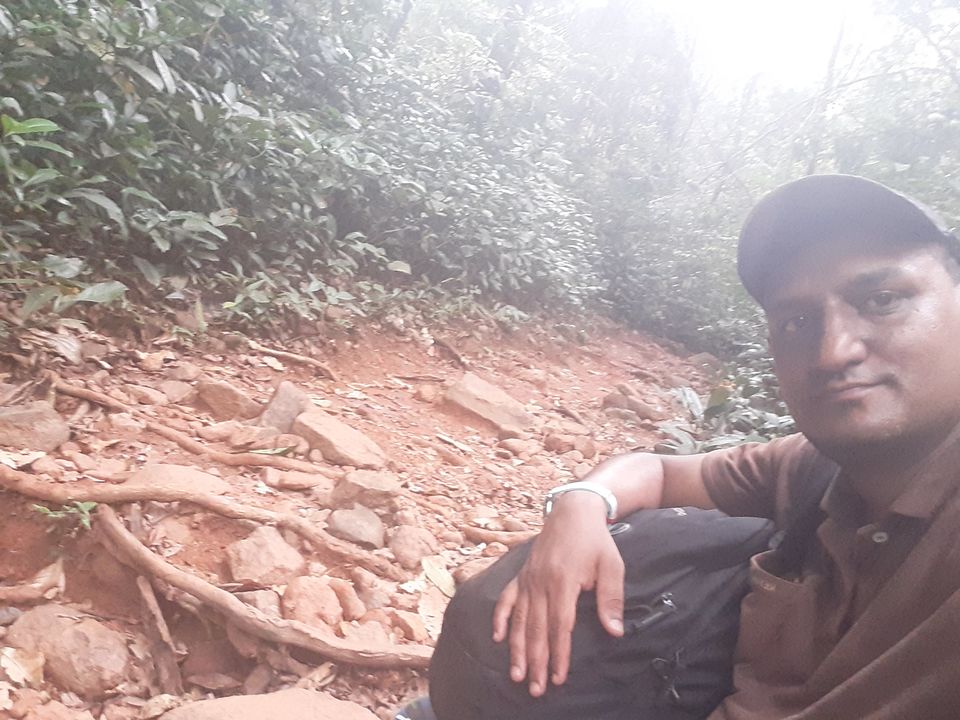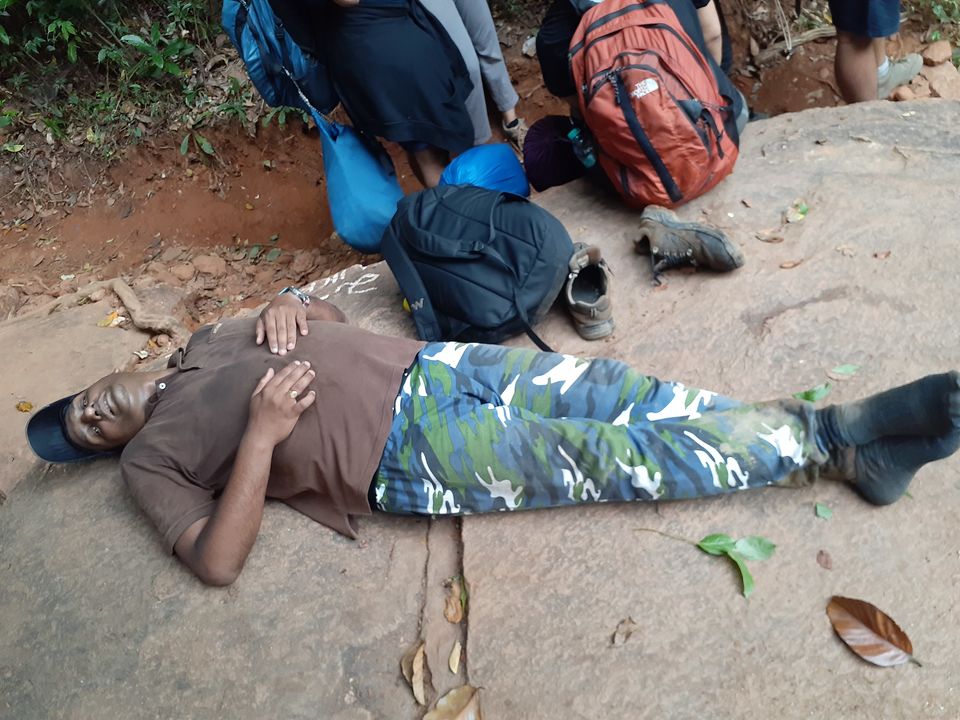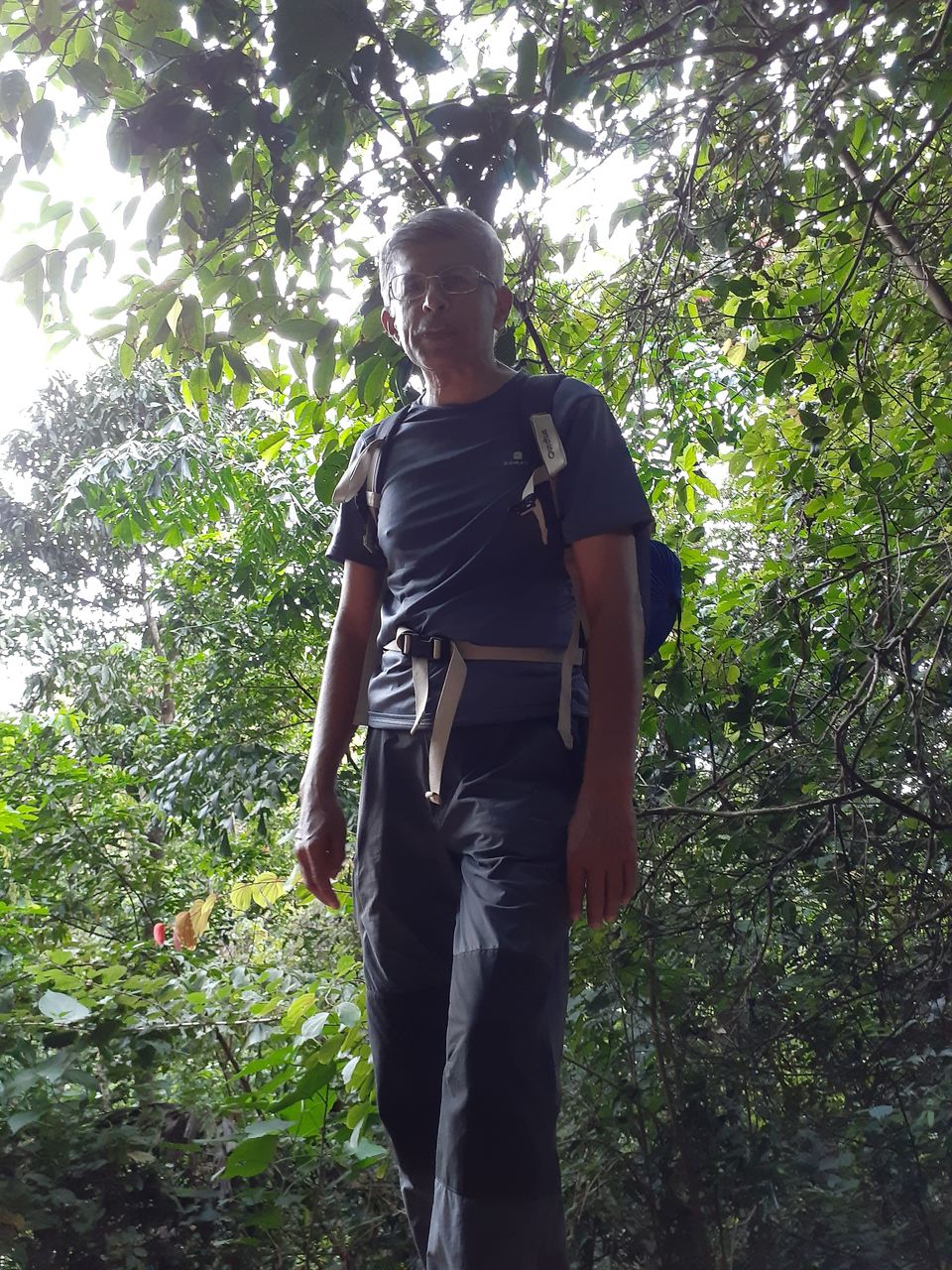 Acknowledgements: I thank the BMC guides Harish and Twinkle Shah, without whose encouraging words, I could not have completed the trek successfully.
Post script: We stopped for lunch at Suvarna Gate hotel which had seprate restaurants for vegetarian and non-vegetarian. I was almost limping due to muscle strain in legs. I purchased a knee cap after which I could walk better. After two days, my leg cramps are completely gone. So- a cautionary advice to all - better have a Knee Cap before and during the trip than having to make the mistake I made ;)