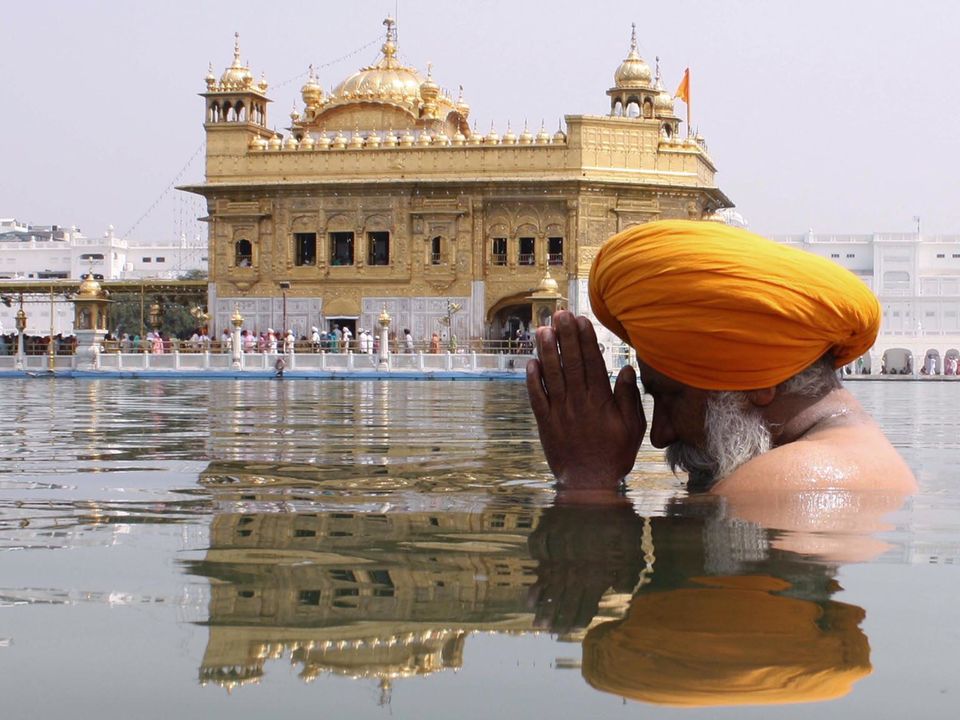 Amritsar is synonymous with the Golden Temple, the holiest of shrines in Sikhism. Whether you see its spires seemingly ablaze as they catch the first rays of the sun, or walk its marbled corridors in still of night, this is a temple inspires awe and reverence and invites you to be enveloped by the power of faith. Spend some time in this serene space, listen to he uplifting devotional music and stop and meditate by the sparkling tank.
The Guru-Ka-Langar, a massive community initiate that feeds some 60,000 to 80,000 pilgrims a day, is a must do experience. You can participate in the preparation, the service or cleaning – a humbling, enriching thing to do.
Outside the Golden Temple, the old city of Amritsar is far from serene. It's a maze of small, chaotic, colorful streets, noisy, crowded and constantly engaging. Here, you will also finfd some of the best street food in the North India- from kulcha to lassi and jalebi.
Make a trip to the summer place of Maharaja Ranjit Singh, which is now dedicated to the ruler known as the "Lion of Punjab". It has a spectacular diorama depicting the Maharaja's greatest battle , complete with battle cries and other sound effects. Jallianwala Bagh is now a poignant park commemorating the 1,500 Indian killed in the infamous massacre of 1919 and is on most visitors' itineraries. The beating the Retreat ceremony at the Wagah border may seem like a touristy thing to do. But it really is quite a rousing spectacle and a lot of fun,too.
Where to stay and what to eat?
Charming as the old city is, for some respite from the noise and crowds, you can check into the Hyatt Amritsar.
Make exploring the street food one of your priorities while in Amritsar. It really is something special. Eat at the Maqbool Road Kulcha Shop, taste the slow cooked dal at Kesar Ka Dhaba, have a poori-aloo breakfast at Kanha Sweets and down a big tumbler of lassi at Ahuja Sweet.
How to Reach?
You easily plan a road trip to Shirdi from cities like Zakirpur, Delhi, Jaipur, Agra, Chandigarh, Nainital, Dalhousie, Bhatinda, Greater Noida, Ludhiana, Dharmashala, Manali, Shimla.