Amritsar is the city which gives glimpse of composite culture of Punjab. It is mainly known as Mukutmani (The jewel of crown) of Punjab. It is major commercial, cultural and transportation center as well. Amritsar being Diamond with many facets, its true spirit lies in art & architecture, simulating music, ( vibrant tirths ) and gurudwaras and very unique and wide varieties of cuisine. In traditional way people can finish the Amritsar in single day. They start it by Golden temple early in the morning, then they will visit Jalianwala Bag as heritage site and by the end of their day ends by exploring Wagha border. And as all people suggest I will also do the same and all are must visit places when it comes to Amritsar. I did the same but I stayed in Amritsar to explore some off-beat places and some awesome attractions for shopping and eating and I am listing them down which you ll can do and you will not regret after exploring those facets
1. Pul Kanjari
This place tops the list as it has its own significance. It was built by the legend Maharaja Ranjit Singh and symbol of eternal love between him and a commoner- Moran a nautch dancer. This place was utilized as rest and recreation spot by the Maharaja which is situated near Atari Border. This place is called as Taj Mahal of Punjab. Maharaja constructed Pul for the travel comfort of the Moran and later Maharaja married to Moran it is now known as Pul Moran. The beauty of this site is it has a temple of lord shiva Gurudwara and mosque which bespeaks the unity in diversity in India and concerns of the Mahraja being secular.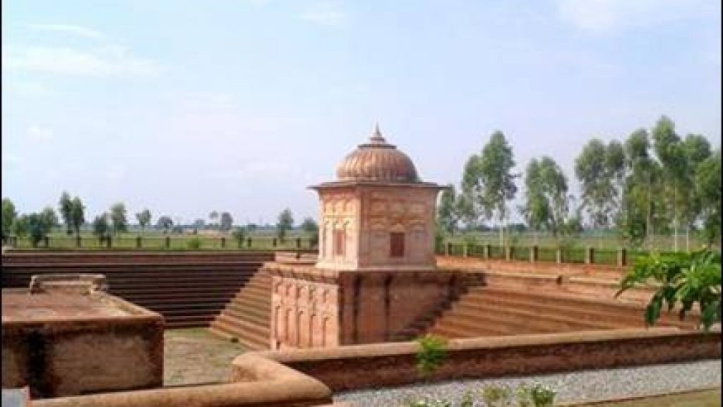 Pul moran near Atari Border
2. Partition Museum This is the most recent developed museum in the modern era. It is established in October 2016 and all 15 galleries were open on 17th august 2017. It is probably best kind of museum which uses effective videos and soundscape in each gallery. It has original documents artifacts donated by refugees, newspapers photos of migration camps especially art installations Another interesting part is the letters written by the friends across the border somehow made us emotional
⭕ Where Heritage Plaza near golden temple⭕When 10 am to 6 pm (Monday off)
3. Firani Lassi is actually overrated item in Punjab but firani is love It is made up of ground rice . It is served in earthen bowls called Shikoras . Actually, it is best served when its chilled along with saffron in it which makes it typical amritsari and gives better taste and fragrance with colour.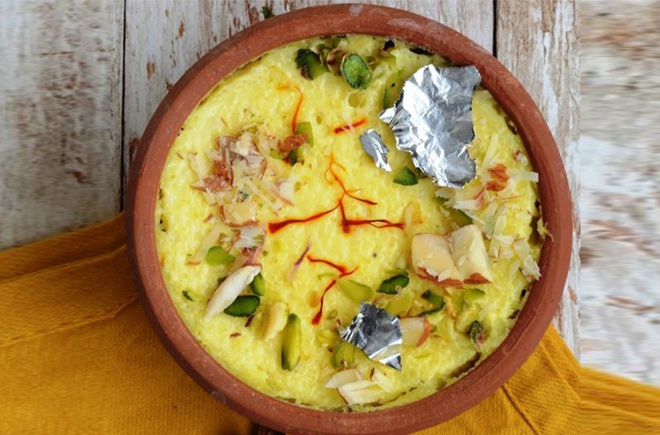 The typical firani
4.The morning breakfasts
When you are in Amritsar there are some things that are like basic rituals for all explorers and one of them is to eat Amritsari Kulcha . there are mainly two types of kulchas. First and famous one is Aalu Kulcha which is butter drenched and potato and paneer stuffed served with chana masala. And second one is Chana Kulcha which is stuffed with chana masala served with chole masala. I have been in Amritsar twice and have tried around 5 places for this. For Aalu Kulcha, "Kulcha land" is my favorite ⭕ Where : DISTT Shopping Complex Ranjit Avenue, Amritsar ⭕ When: 9 am to 5.30 pm For chana Kulcha, Kesar da dhaba is my favorite ⭕ Where : Chowk Passian, near Telephone Exchange, Amritsar ⭕ When :11 am to 11 pm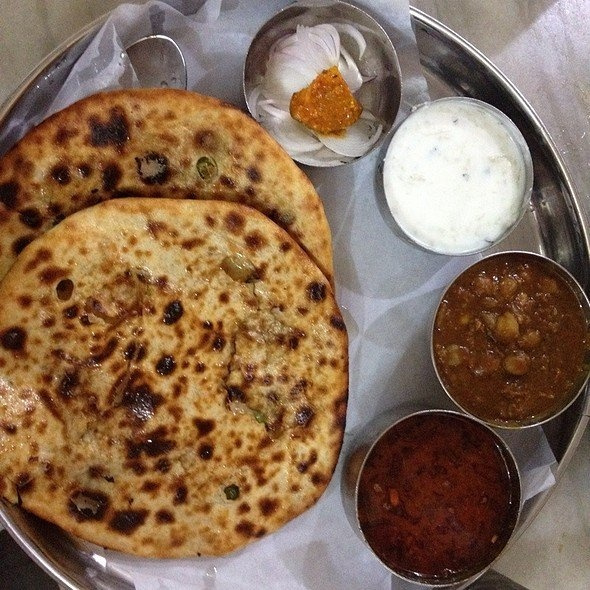 5.The ultimate non veg
Of you want to have a typical experience of tandoori chicken there is one place called Beera chicken house which will be a new definition for the same. it is not traditional red or charred chicken rather than it is a whole chicken Second place is Paal da dhaba located at Hathi gate its famous for Shorba chicken along with Khima paratha. local favourites for it is, Kharode ka Shorba. In other words, lamb trotter soup! Not something that you will easily get used to, but for those people who love a good Paya will love it ⭕ Where: Shop no 100 Majitha road Amritsar ⭕ When : 11 am to 11 pm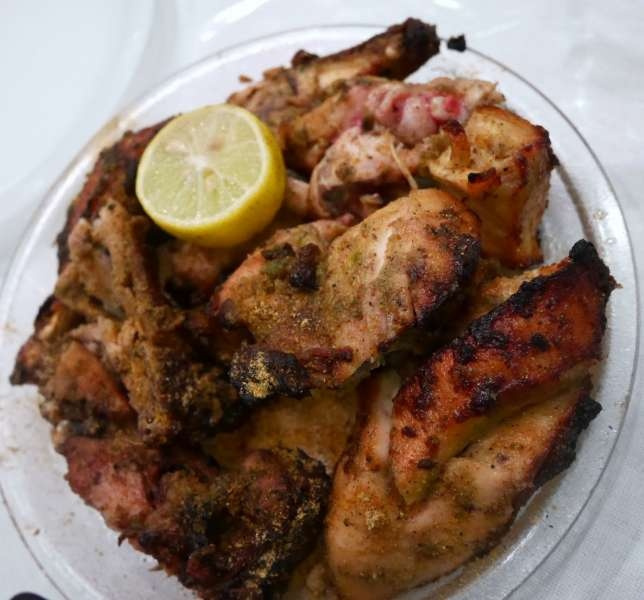 6. The Amritsari fish
It is really shocking but it's true even Amritsar has its own special place for fish lovers though it is low profile but still it is worth visiting. This place is called Makhan fish corner established in 1962. It is famous for fish tikkas. Fish used for same are taken from Beas river and fried lightly in the batter and then smoked off in typical Amritsari way using charcoal. ⭕ Where: Majitha road, Amritsar ⭕ When :11 am to 11 pm
7. Shopping at Guru bazaar
Its one of the main heritage markets which consists around 1000+ shops. Lesser known shopping facts about Amritsar is Fulkari . We often witness it but never paid attention towards this. As non-Punjabis we should know that it is pride of Punjabis it is typical floral work where entire cloth is filled with the flowery embroidery over it. It is also famous for jewellery and bridal accessories which always attracts the womens eye.
8. The typical thela food and Lawrence road Amritsar has a wide number of small food spots typically called thelas and they offer some amazing food specifically aloo panir tikki.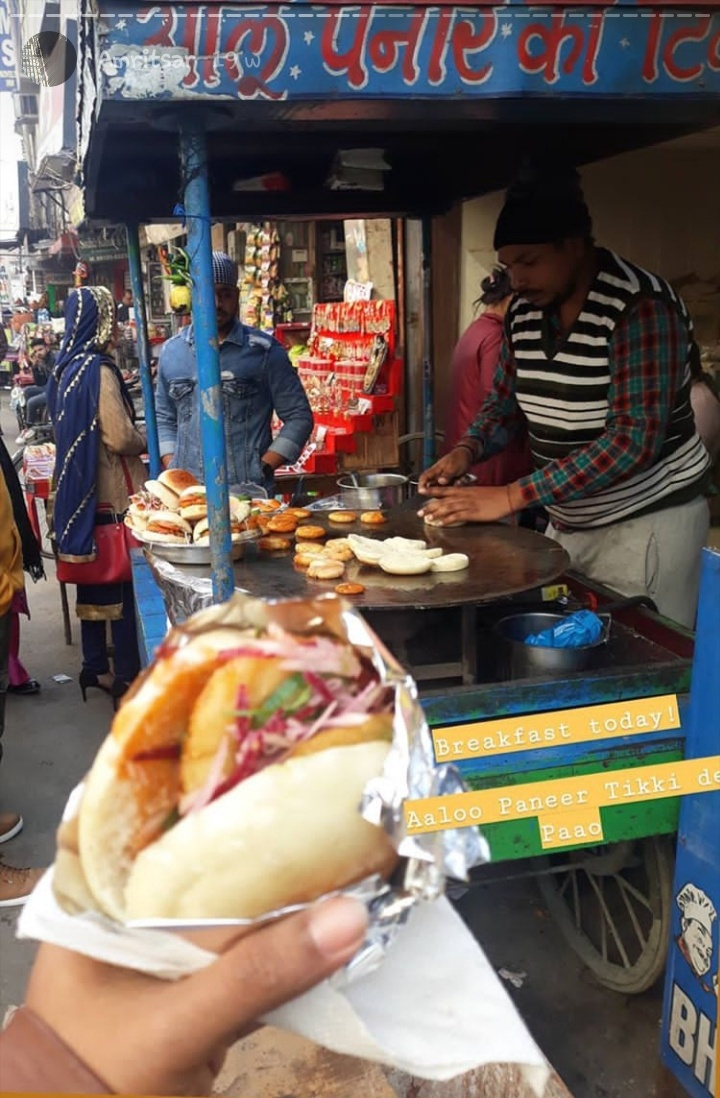 Every city has its own food gali whether it is big city or small town so does Amritsar has Lawrence road. Ideal time to visit Lawrence road is between 6pm to 8pm. It is always flooded with foodies, and you will find everything you want to test from spicy to tangy from salty to sweet. So, experiencing the famous street food specialities is kind of mandatory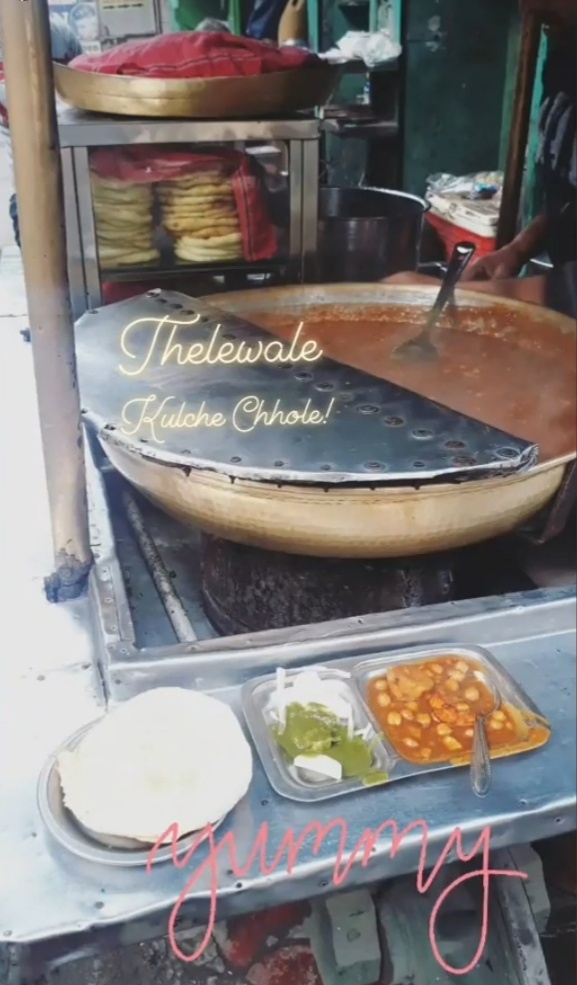 You will often find this kind of visuals on small streets of old amritsar
Pic courtesy Shrutee Bhalerao
9.Saraso da saag te makke di Rotiat Bharwaan da dhaba
Amritsar also offers a typical veg Punjabi cuisine and obviously it is most famous Saraso da saag and makke di Roti . Bharvaan da dhaba is a must visit place to taste this traditional cuisine. it offers absolutely authentic food items ⭕ Where : Near town hall ⭕ When: 12 pm to 12 am
Hopefully after this post many people will explore Amritsar in this off-beat way