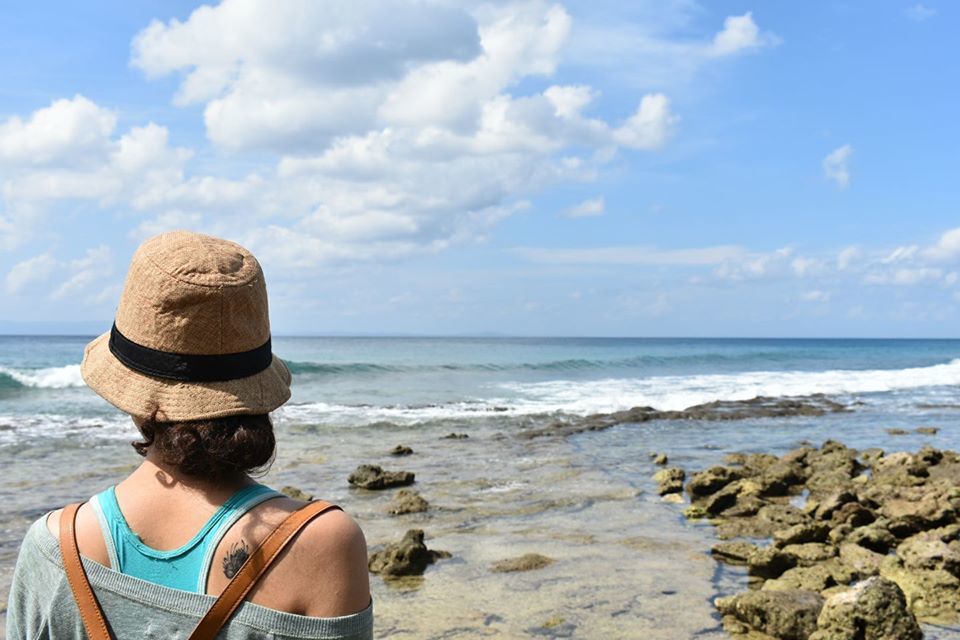 The ocean holds its uniqueness and some unsaid, unwritten mystical force. The seashore has always attracted me like a magnet, be it in Kerala, Orissa, Tamilnadu, Goa, even Amchi Mumbai! India is blessed to have a rich coastal line and hands down, Andaman is the gem of the coastal India!
Being into the Andaman's was one of the best experiences on the beach! My partner-in-crime, aka, husband and I had a plan to visit this beauty for quite some time while we were dating and hence we decided to make it a first destination post marriage!
Pro tip: Planning for Andaman? You can definitely skip Port Blair, or else don't block more than a day for the guidebook sight seeing.
We took a jetty to leave for Neil Island. With the pleasant wind and a scenic beauty, the jetty ride time just flew by! The beautiful island was right there, welcoming with a wide smile.
I have a habit to imagine where I would like to spent my retired life and of all the places I've listed so far, Neil Island topped the list. It's a tiny island (one can explore the whole island just on a cycle in a day). We decided to rent a bike and explore the island (Less time in hand :D). The funniest part of this trip was, due to our eye color, complexion and hair, many natives mistaken us as non-Indians, and most of the foreigners were utterly surprised and impressed watching us eating 'Pani Puri' like a maniac!
We stayed at Pearl Park Beach resort and let me tell you, it was the best decision ever. Adjacent to the beach and surrounded by greenery, no wonder it had the best location rating by several booking websites!
Next day, we decided to start with the natural bridge. It's a beautiful structure, where two living natural corals formed a bridge. Here, take a look: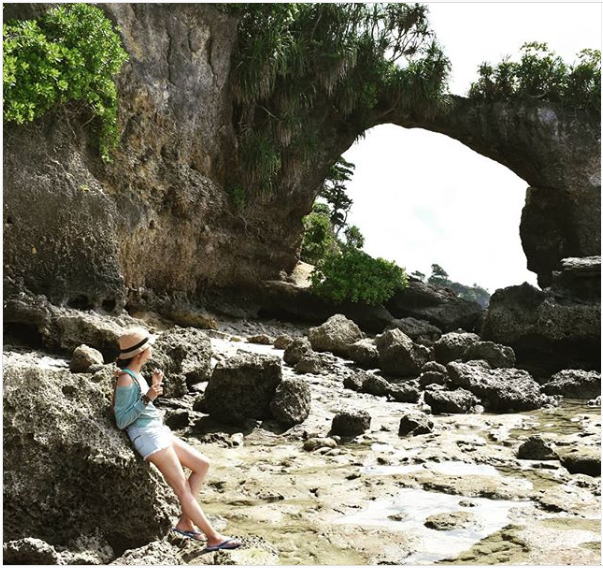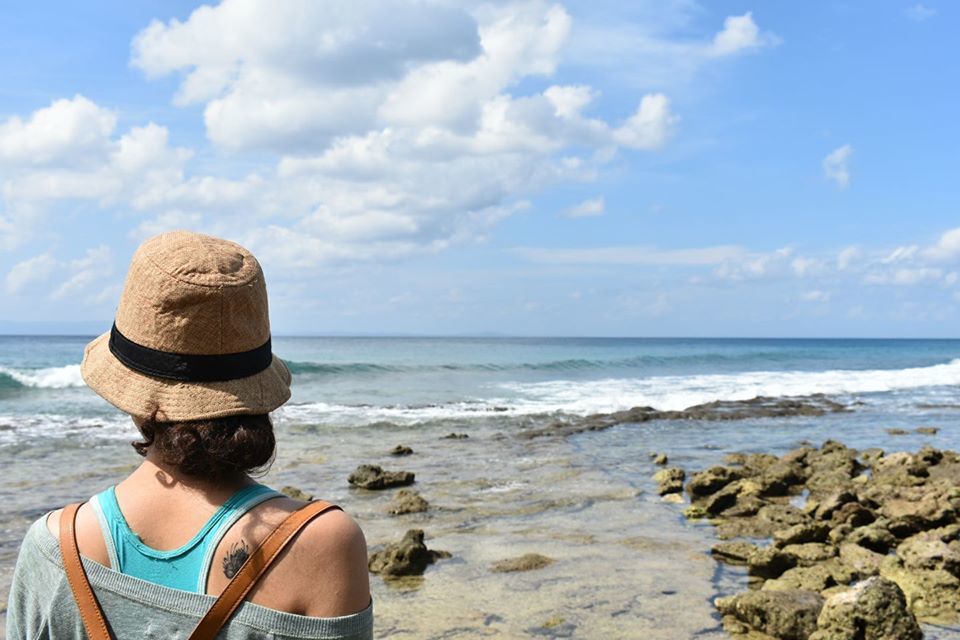 It was followed by Bharatpur beach - Another attractive one with green and lush vegetation with abundant species of fish.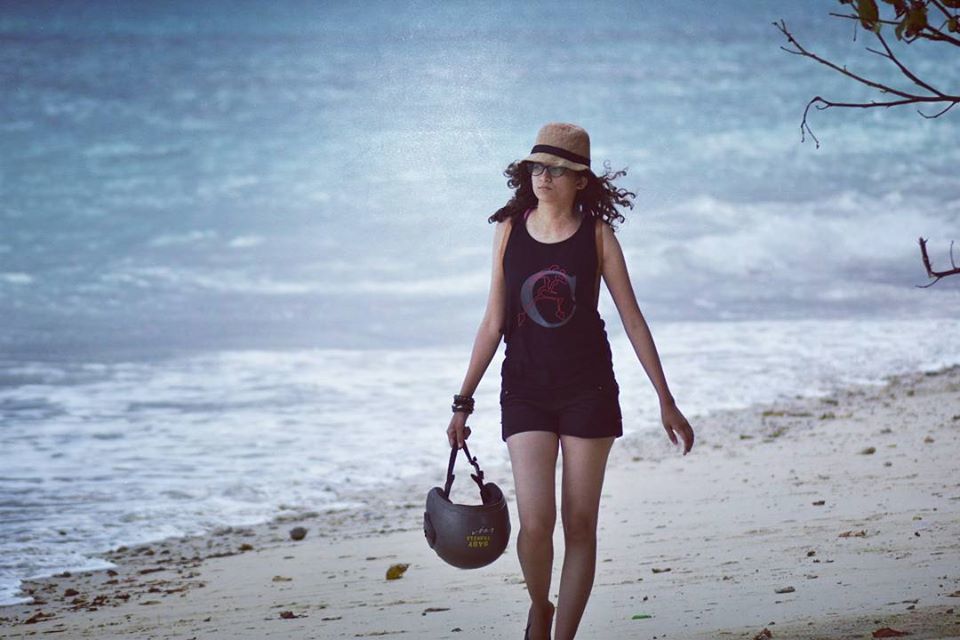 The next destination was - Radhanagar beach - one of the top ten beautiful beaches in the world. Beach lovers? Take a note!
The island hogging day tour came to an end and we witnessed an amazing sunset from our resort! Well, perks of staying at the best location, people :P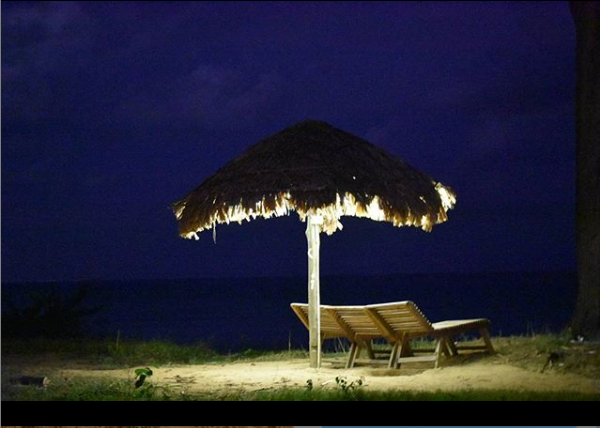 We decided to turn-in early as the next day was booked to witness the amazing sunrise at the Sitapur beach!
Crazies that we are, we woke up at 3:30 am, to take a ride all the way to the other end of the island. The town was still asleep and it was unbearably peaceful. We were the first ones to reach at the Sitapur beach, except one local chaiwala :D The weather was really disappointing as the clouds were camouflaging the morning sky color. Gradually, the tourists started arriving at the beach, but luck was not on our side. We couldn't see the sunrise! Hold on, this big disappointment had a silver lining to it. The clouded sky reflected this really unexplained purple tint across the sea and created a view worth to be painted by an artist. I made a mental peace by capturing tons of pictures in my camera!
Thank you, Sitapur for blessing us this stunning view!
The next day was out in open and while taking a stroll around, we fell in love with this tiny island, again! We love you, Neil Island, until next time!
Havelock Island:
The next stop was a piece of adventure! With the smooth-silken white sand, rich coral life, a unique mangrove forest and one of the best and cash-worthy diving destination around the world, Havelock is indeed a heaven on earth.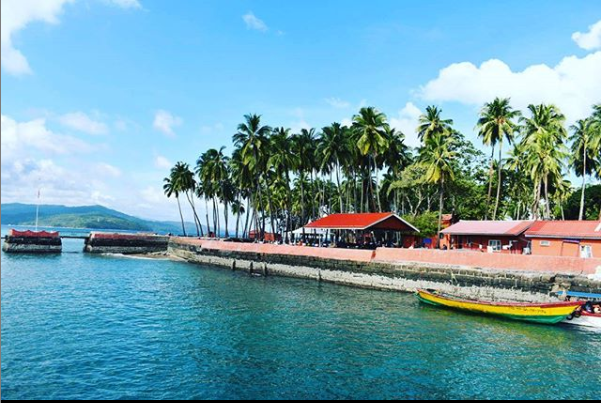 The main thing on our itinerary was to explore the coral life. We pre-booked our Scuba lessons while planning this trip and it was time to simply dive in.
It started with putting on our Scuba suit and a few lessons on handling the oxygen cylinder with the mask. After a few unsuccessful attempts, I managed to breath underwater and took a dive inside... The view, oh boy, I was speechless. So much so, that I forgot to breath-in through the mouthpiece, literally. The mouthpiece was out, salt water went in my nose and I was blank for the next 2 minutes. The instructor sensed the issue and pulled me out of water. He was furious at the start, but after understanding the problem, he burst into a big laughter! I went inside the sea again, with a strict warning 'not open my mouth' in amazement!
I saw some small fish, colorful coral, sea urchin, yellow fish, zebra fish, the clown fish....the list can go on forever. As I started going deeper and deeper, my other senses literally went numb and the whole power was focused in my eyes and ears!
It was THE EXPERIENCE! Something which you can never really forget in the lifetime.
We kept the rest of the day free for us, and took a carefree walk around. It was almost dinnertime and we shook our hands on this beautiful place that we had our eyes on since morning - Full moon cafe! It was one of those small, hip cafes, with a beautiful light and shadow effect, seaside view and delicious cuisine. Good food and lovely company, the evening was just perfect!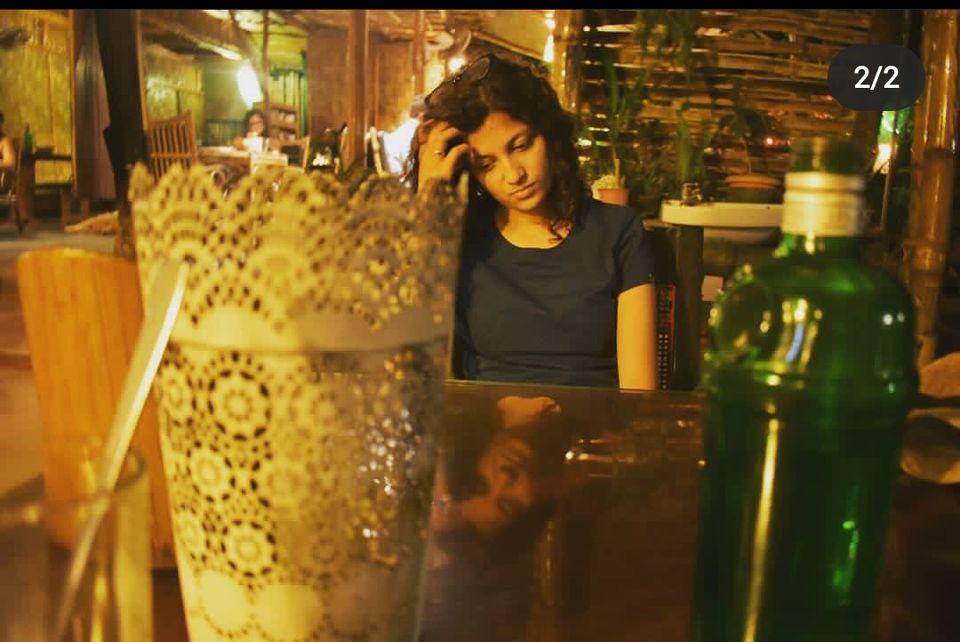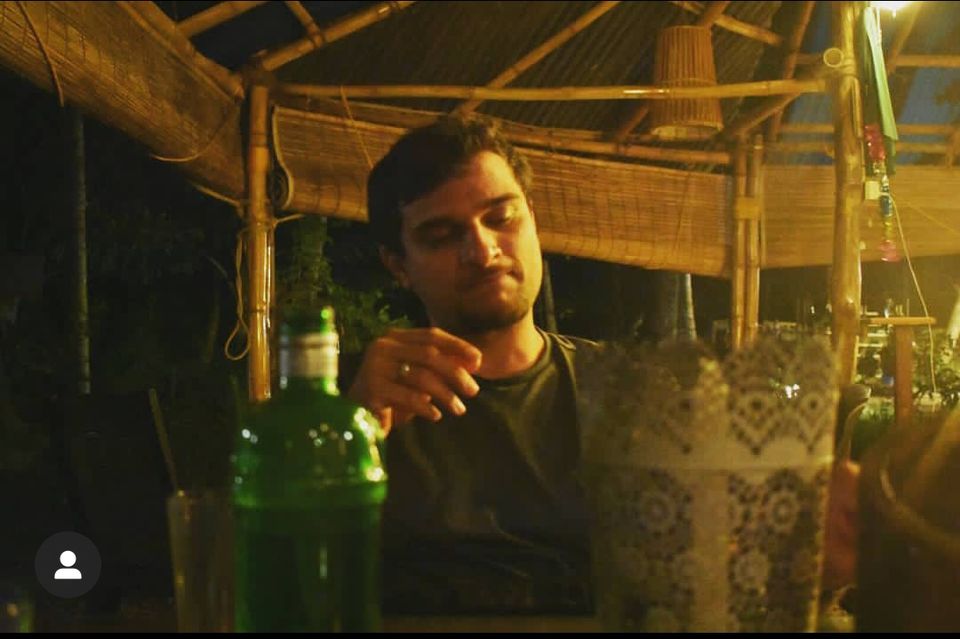 The next day, we decided to have another surreal experience of the Scuba diving and I must say, it was turning into a real addiction! The last evening on the Havelock island was reserved to visit our favorite lane, filled with restaurants, vibrant lights and an amazing crowd!
The only flaw, that I observed during my stay was the rapid commercialization on this island, and I feared that it might pass on to Neil Island as well! Keeping fingers crossed!
Havelock, you have been one gracious host and we will miss you to the core!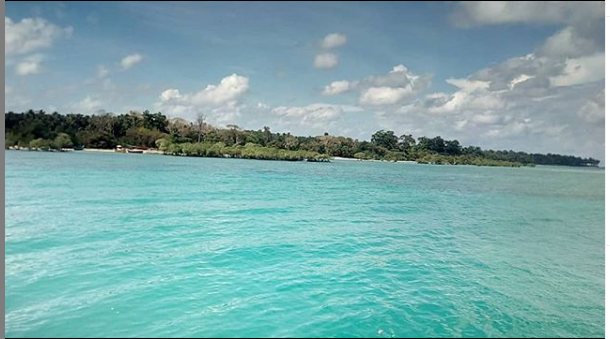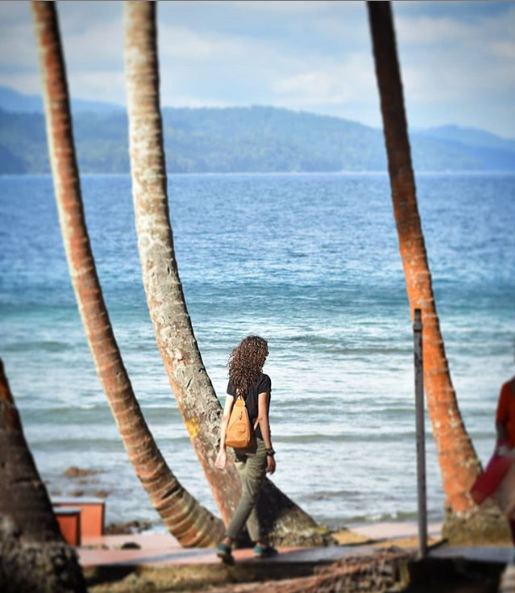 To be honest, Andaman was a beautiful dream, just happened to happen in real. How lucky are we!
To save the vacation time, we took a flight from Mumbai to Port Blair. The first look of Port Blair was pretty much like any other (clean) city in India. It was a new year's eve and we spent the evening taking a walk on the street and ate some amazing sea food at the light house restaurant.