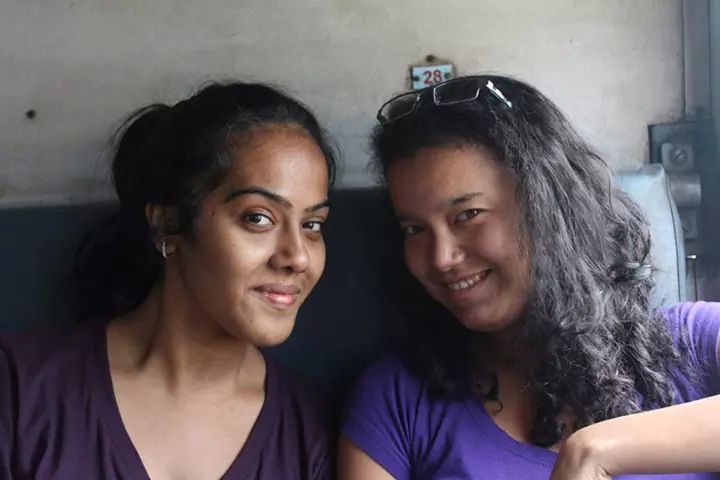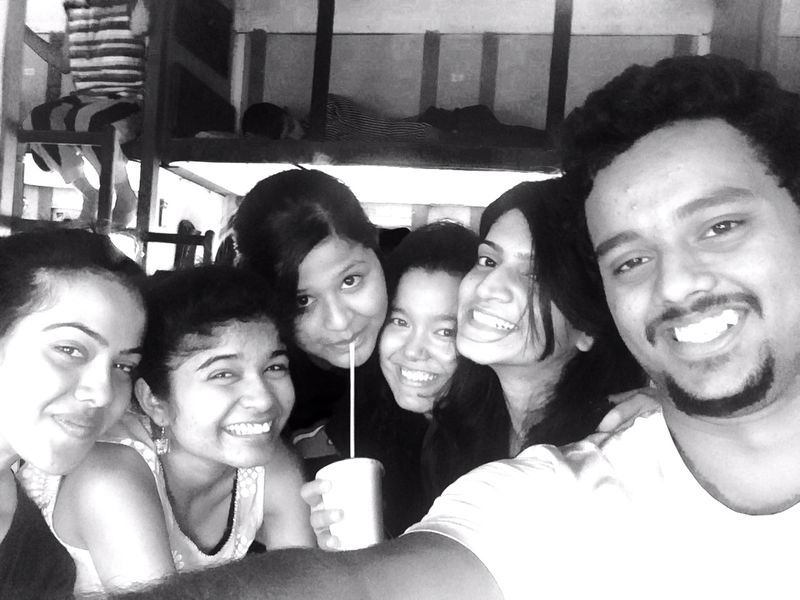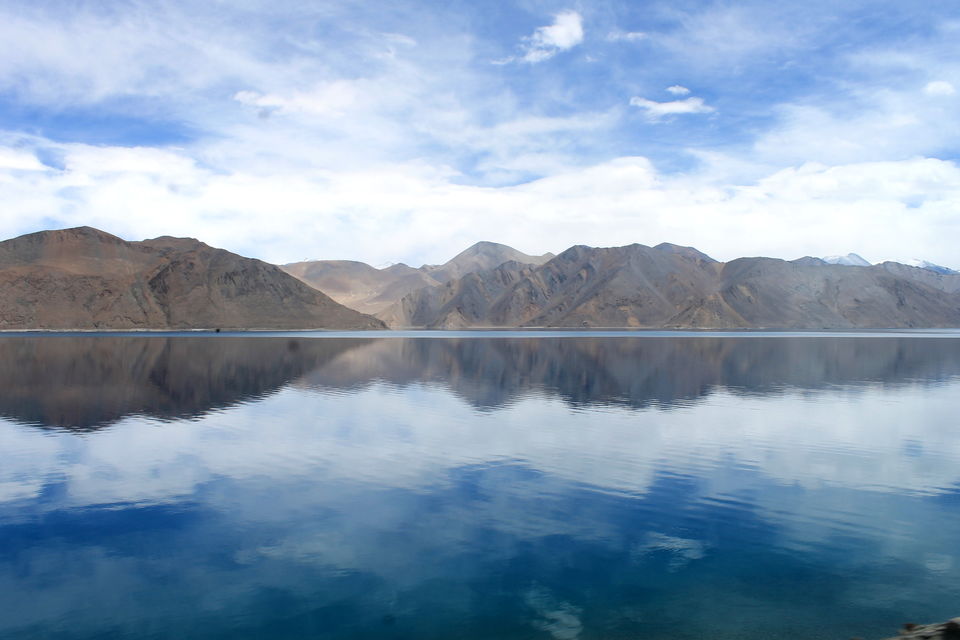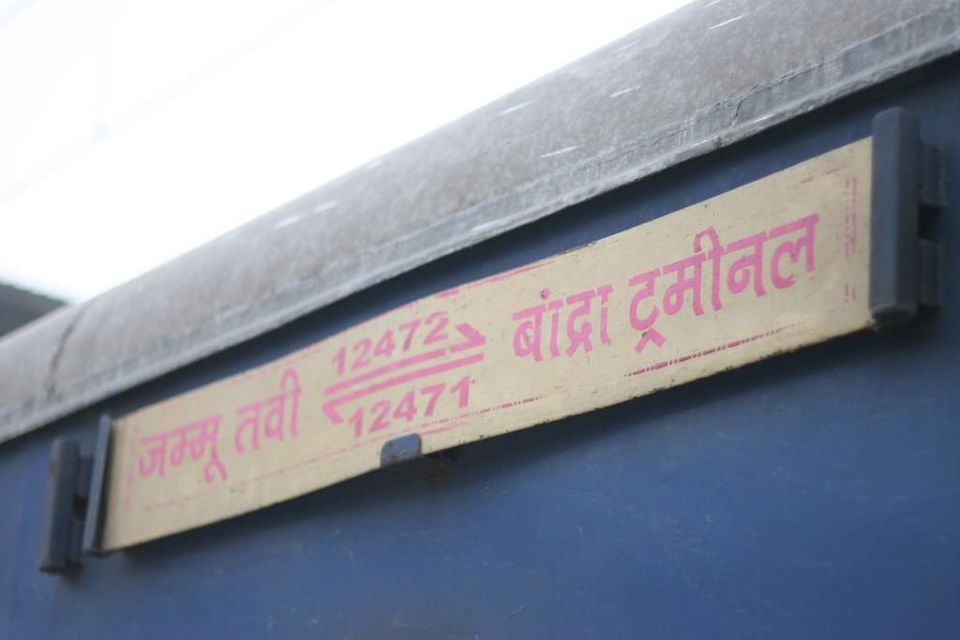 After a lot of commotion and speculations we were ready to go to a place that we have always dreamt about. Ladakh! We had heard from Sir (our H.O.D) himself that it was difficult to reach there, but, we hadn't taken it much into consideration. Who knew what was coming our way?
Exams commenced and we just couldn't wait for us to get done with them. The papers took forever. But, as soon as the last paper was done, the excitement built up for the trip. Instructions were given: Carry DIAMOX (Altitude sickness tablets), Avomine (Motion sickness tablets), long sleeve cotton tops/t-shirts as the sun may cause tender skin to get affected with rashes or diseases due to the high UV radiation that we would we exposed to. We got the itinerary and were set to travel. We shopped to look our best, obviously! You need to look as pretty to support the things that are around you… Pretty+ pretty= Very pretty? Stupid logic.. Anyway….
I had expectations, a few of them. Maybe, just to see a beautiful place? But, it was more than that. I needed a break, a break from the chaos. I needed to empty the restlessness and unrest within me. And what could be more effective than a decision to travel! I had to give myself time, time alone, to wait, to stop, to think, to introspect or to just unveil the suppressed emotions that were waiting to spring out. I had to do this for myself.
The people who joined me for this trip were not the usual people I hung out with. There was hardly anyone who I was really very close to. I was good friends with many, but never did I share my most inner feelings with any one of them. This was an opportunity to make new friends, to be open to those who I never gave a chance to before, to strengthen budding relationships, especially a relationship with my ownself. How difficult or easy would it be? I did not predict. I look forward to what the trip had in store for me.
My bag was packed. Warm clothes, long sleeves, shoes, socks, shorts :P, just in case :D, Ipod with all my favourite tracks, an e-book, camera, travel diary and the excitement to make this trip, one, that would be remembered for a lifetime.
It is the first day of the trip. While travelling to the station to catch a 7.55 am train, I got all nostalgic about my previous trip (Industrial visit to Dharamshala) and all I could think of was St. John's Church, one of my best moments I ever spent, one of the best places throughout the trip. Suddenly those words struck me, "Trek alone. Mountains are beautiful. They test you." There was a 'usual' way of reminiscing all those trekking experiences, all those adventures, thrills, but, today had to find a new way of creating memories, experiences and do all of this, alone.
When you have one source from where you have learnt life's most important lessons, there comes a point where you need to stop lending information. Too much information leads to an overload. Happiness remains in silence. We do not need validations, neither need to validate others.
Not being a mountain person, I thought of all those who loved mountains. Mountains can make people smile. But, today, as I go alone for a trip that could have been one of their dreams, I wanted all those dreams to be mine. To love the mountains like they do, to feel and experience the high that they do. I did not want to go back and have people envy me about having an opportunity to be on a trip like this, I wanted them to live the place while I tell them about it. I wanted this trip to be a collections of aspirations that I will live, right there.
I had lots of plans: to read (a book on philosophy), listen to music (a nine year collection), live the love for the mountains (like that of mountain lovers), experience myself, love myself even more, introspect, learn more and be a better person.
We never spend time introspecting. Always being bothered of the other; why they behave the way they do, their thoughts, their psychology. We tend to ignore that there is a person left inside us waiting to be discovered. It is time we do it. It is much needed amongst all the commotion and chaos we experience everyday. We need to know ourselves more than the other. I thought of taking this trip as an opportunity to look back at myself, meet the inner ME.
"The Quiet- It is one place where I could (or even we in general) could meet ourselves. Inquisitiveness about your own being, trust, honesty and discovery would all formulate you into the person you. Learn, grow and meet the inner you."
Moreover, I decided to learn to be silent and to let go, let go of all the unrest, of all those suppressed feelings. 
We left by Jammu Tawi at 7.55 am from Bandra Terminus. The heat almost killed us on our way. A friend sent me a message that made me feel so special: "You are travelling and you are lucky that you will be seeing the most beautiful place. I hope you travel safely also have a wonderful experience and that you make time to write. Write with all your heart and joy. I hope you smile while you write. I hope this journey will be one of your best writing experience, make this the best one. :*"
Sometimes you demotivate yourself and say "This is not meant for me. I can't do it." But, when you recieve messages like these, it makes you feel special and motivates you to go on and do what you wish to.
So yea, we stuffed ourselves with junk train food, drank loads and loads of water. Every station we needed to climb down just to buy water. Within minutes water that was bought, got over. We awaited the evening and the watch to strike 7 pm. At least, the sun would wish us goodbye and we assumed cold winds to blow after that. Nevertheless, it became windier, but, hot air blew throughout. It was better than the afternoon. We slept, tucked onto our sleepers and closed our wishful eyes to see a beautiful tomorrow.
We reached Pathankot. I remembered Dharamshala again. The weather was so romantic. We stood at the doors of the train; the breeze that rushed through our hair. Soon we reached Jammu at 4 pm. Got down at the station and directly sat into the bus that would take us to Srinagar. We set off to Srinagar. We assumed we would reach by 12 am. We had to cross a tunnel that connects Jammu and Srinagar by 10 pm since it closes after that. We stopped on the way for a pee-break and ofcourse, Maggi….