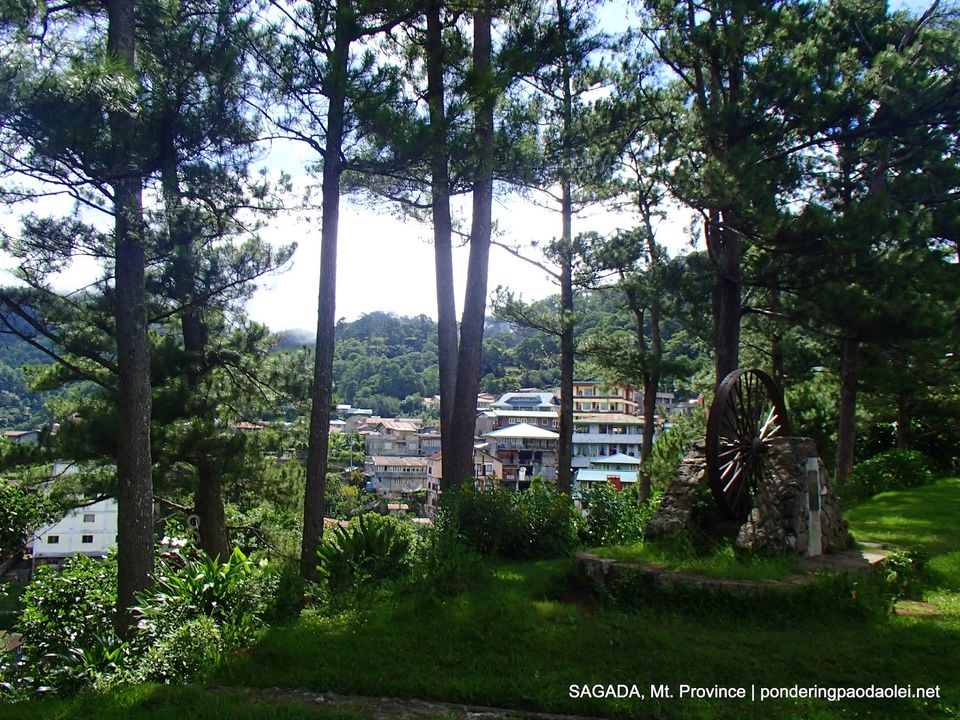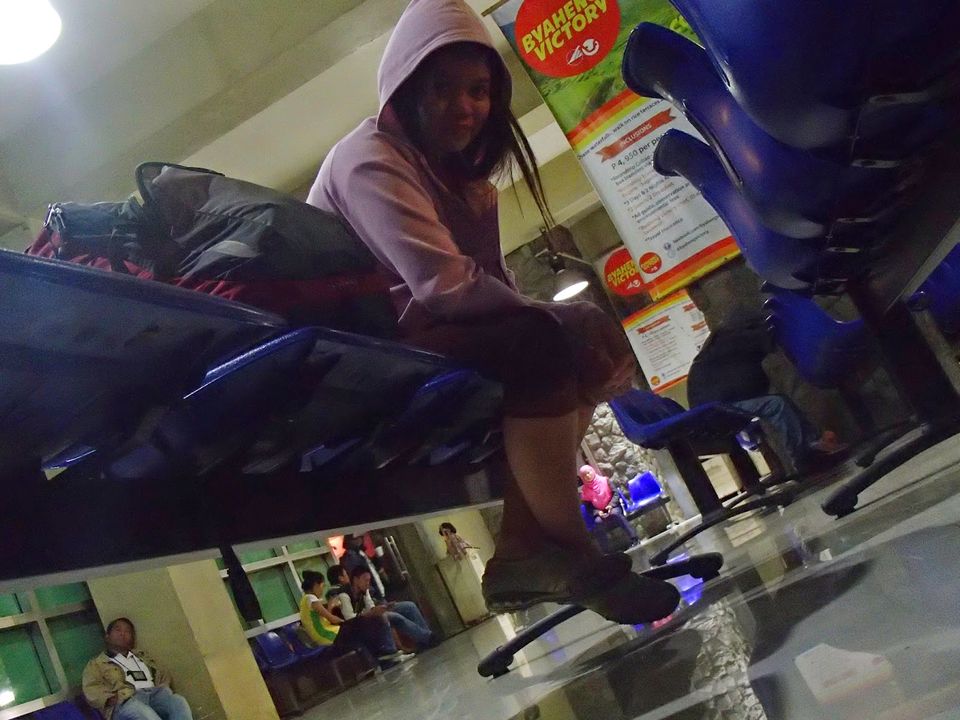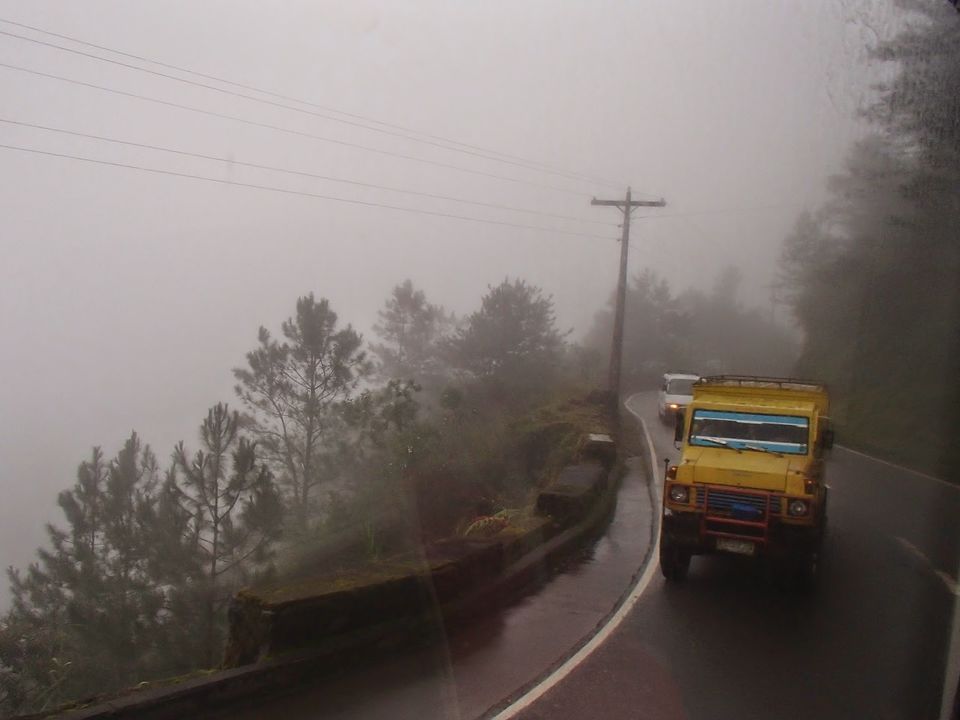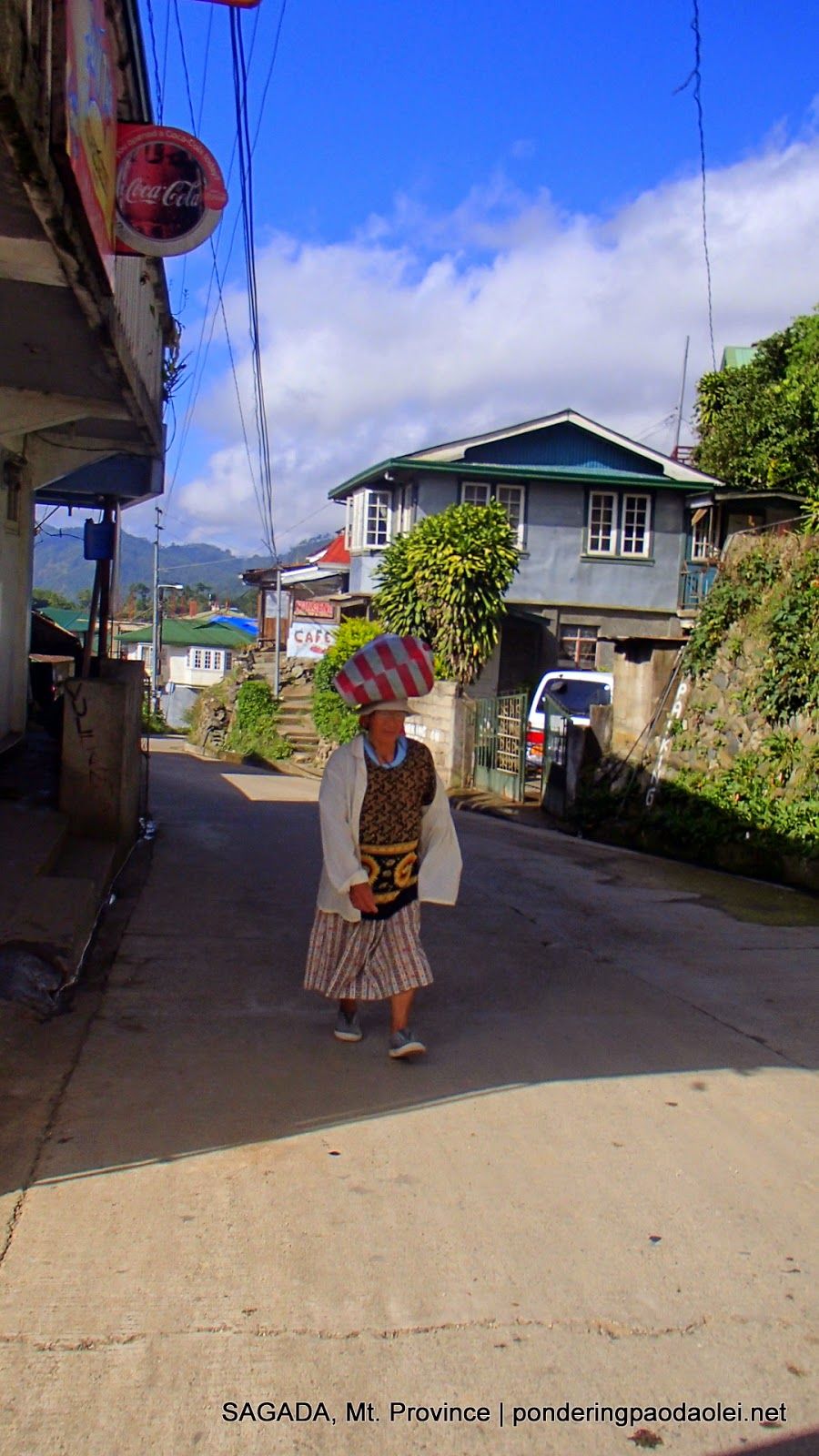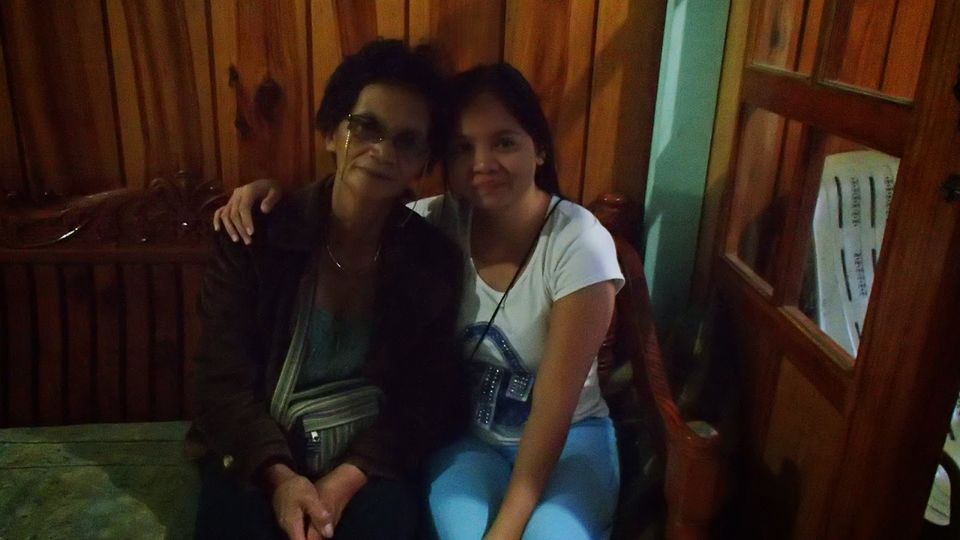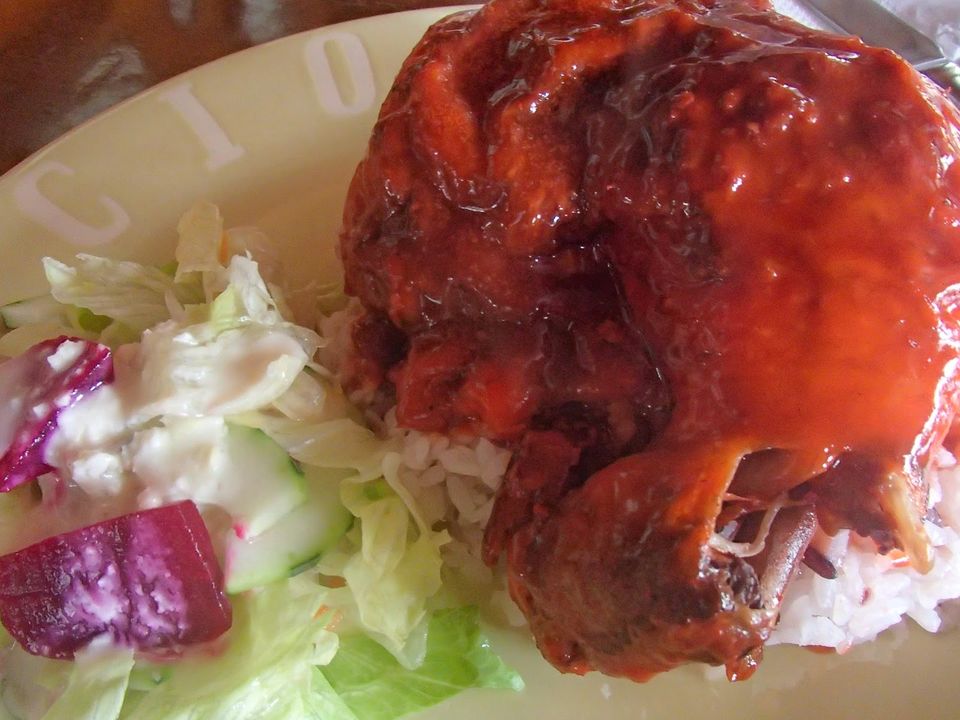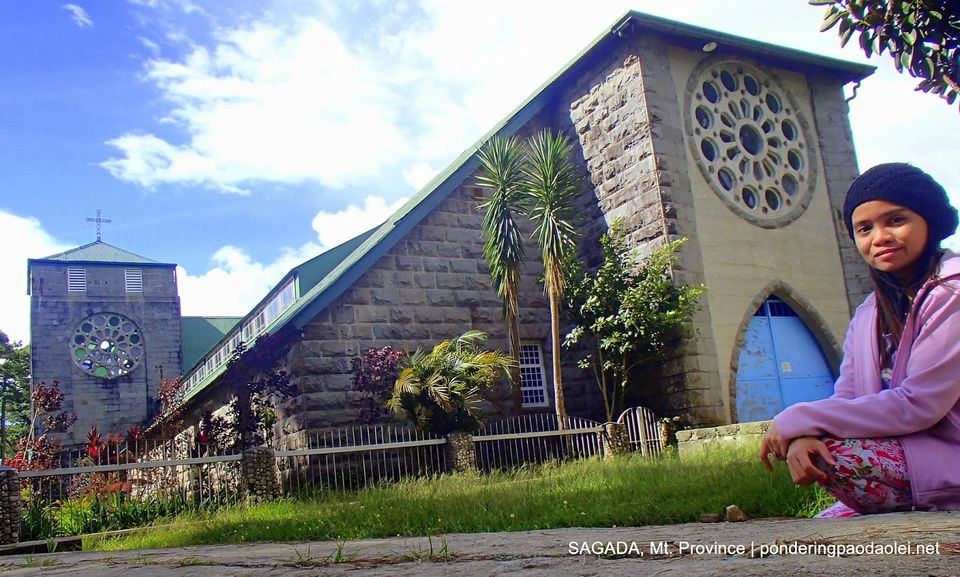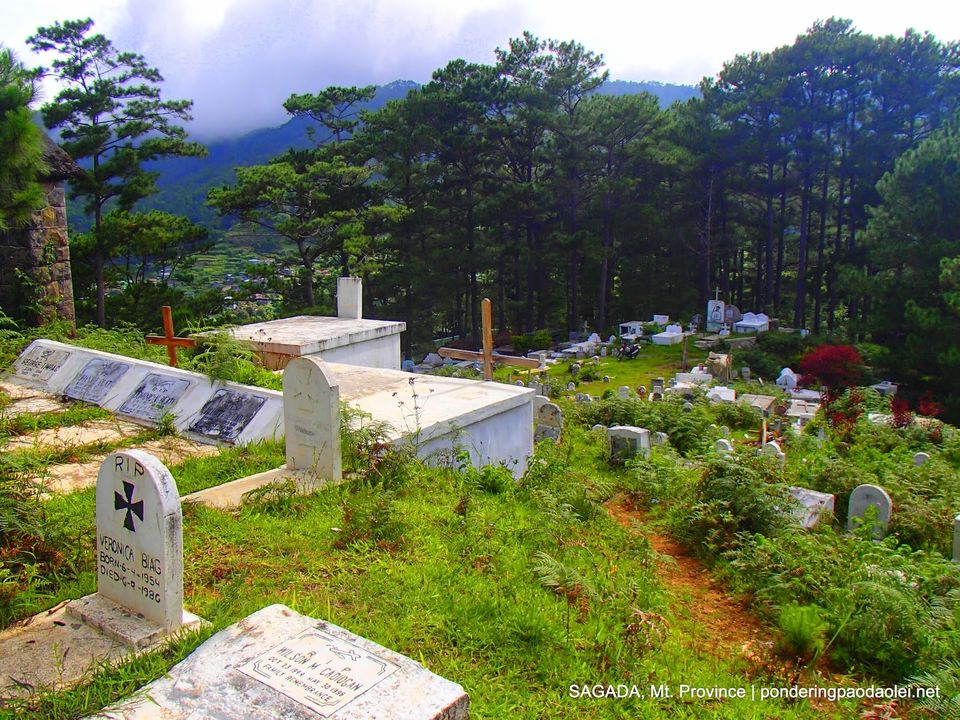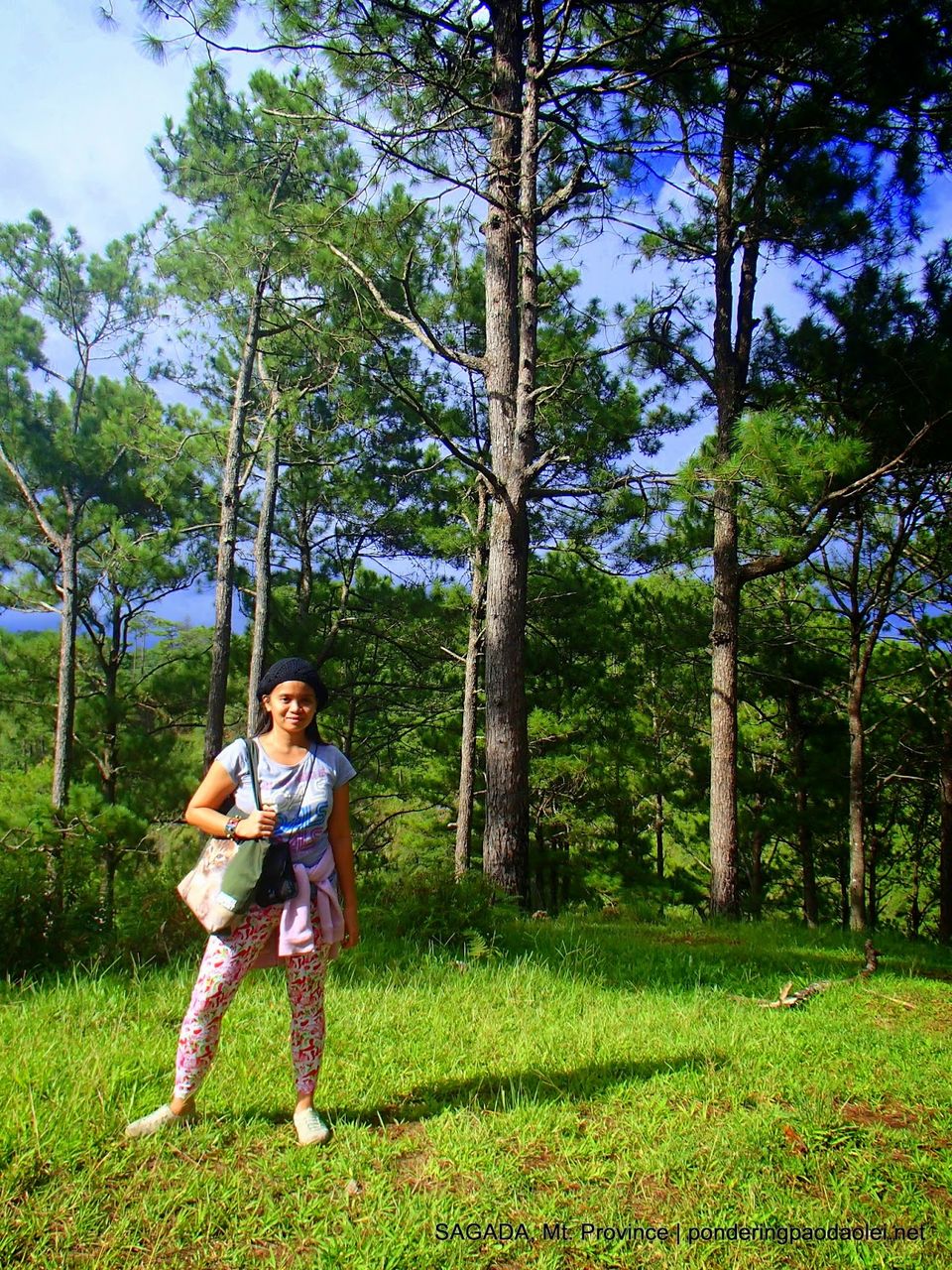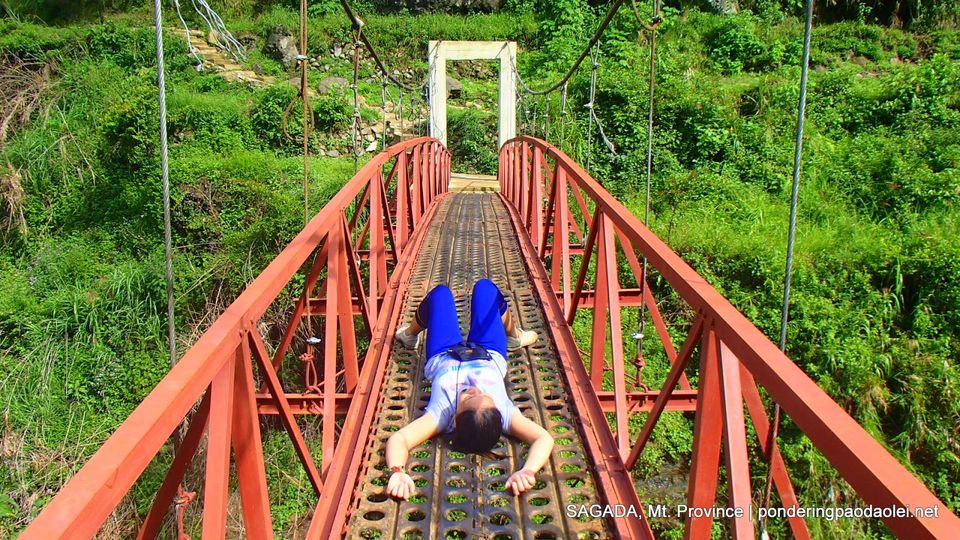 For miles and miles I could only see sloping mountain peaks and lush, rolling valleys. Though it would have been better if I have visited Sagada during summer, when the greens are in full bloom, I did not regret taking in her fresh air in the cold, rainy days of a rather uneventful July. But my four-day stay in Sagada changed that notion, and my perspective on life in general. It was an unplanned trip. But a very much needed trip nonetheless. I was anxious a few days before my departure for I was unsure if my filed leaves will be approved. But lo and behold, the stars and moon agreed with me and I found myself pondering how the hours seemed to pass by quickly.
With my red backpack in tow, I hurriedly went straight to the Victory Liner Cubao terminal and was able to board the 10 PM bus for Baguio. Front seat (no.1). It was surreal. I was on my way to Sagada and nothing will hinder me. Even the rains did not stop me from chasing her.
I guess the bus I rode in had wings like that of an angel's since we promptly arrived in the City of Pines at around past three in the morning. I paid a still-sleepy Journeying Pinay a visit at the Manor Hotel in Camp John Hay before heading on to Dangwa terminal to catch the first bus bound for Sagada. For 60 pesos, I had my simple, filling breakfast in a nearby restaurant causing me to be energized. I was ready to face the long zig-zagging roads ahead.
220 pesos and at seat no. 10 later, I was sad for I have not been assigned a window seat. But it did not really matter as it was raining during the first half of my journey. I truly admired the driver as his expertise was showing. I was actually tempted to ask him if he could drive on those sleek roads with his eyes closed. After three bus stopovers and six hours on my watch, we arrived at half past noon but it could have passed as 8 in the morning. The gentle cool wind from the Sagadian mountains was the first to greet me hello. I answered back with a soft smile as I wound my way to Residential Lodge down South Street.
Tita Mary Daoas, owner of Residential Lodge, welcomed me as if I have been already been a come-backing visitor. She showed me to my room and voluntarily advised me what I can do in Sagada. I rest a bit after arranging my things. Ten minutes later, she came back knocking and introduced me to another solo traveler. RJ's arrival was in good timing as I had someone to split the bills in my guided trips. I stole a quick shower and met my new friend at the common area. We ate lunch at the famous Yoghurt House and ordered what our tummies wanted. I ordered Java Chicken with Rice (P 190) and Mango Lassie (P 99). The latter I got so addicted to that I ordered one everyday I was there.
RJ and I exchanged the normal things new friends share to each other. What we do in life, what we were doing in Sagada alone and the like. After feeling completely filled, he and I decided to be adventurers that afternoon as we trekked to the mission compound and admired the charming church. After exploring the deserted church, my new friend needed to go back to do some personal business. I was left alone for a while but it gave me the much needed me time as I took in the raw beauty of Sagada. I took the liberty of doing selfies and savor the beauty of nature around me.
RJ came back a little later. We continued on our own adventure as we tried to figure out how to go down Echo Valley. We did not want to hire a guide as we felt we were adventurers lost in the woods. However, dusk was beginning to eat up our time so we asked a local passing by how we can go down there. The kid was very nice to repeat the instructions and soon we were able to find the path leading down to the hanging coffins. We were happy to have accomplished quite a bit in our first day in Sagada. Time seemed to stop as I breathed in the fresh air. This little town up in the mountains is a truly remarkable place. The people are nice. The ambience is so light. The weather is cool - perfect for those seeking times of reflection. The food is just great. I think I would grow fat if I stay a month up in my beloved Sagada.
There are a few places that I can truly say I am in love with. And Sagada is one of those places. I fell in love at first sight and I would not mind falling in love with her all over again.
I love you, Oh My Sagada!
This trip was originally published on Pondering Paodaolei.