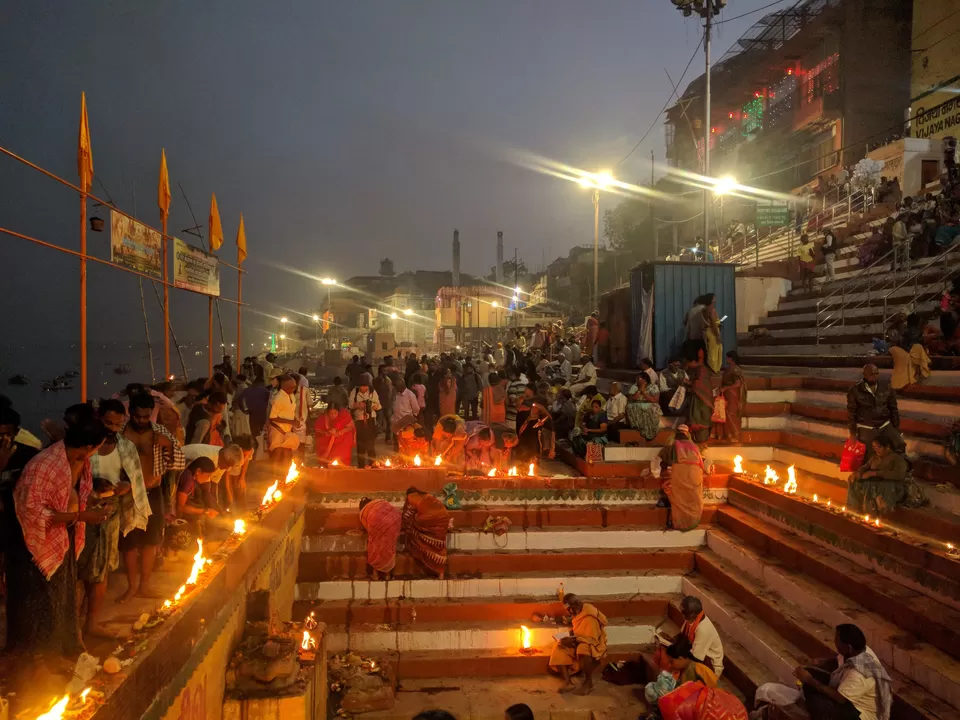 Since childhood I have been a Shiv bhakt so visiting all the 12 "jyotirlingas" has been on my agenda for a long time. And desptite my husband being my favourite travelogist, this time I wanted to "own" this journey! Journey of my spiritual awakening.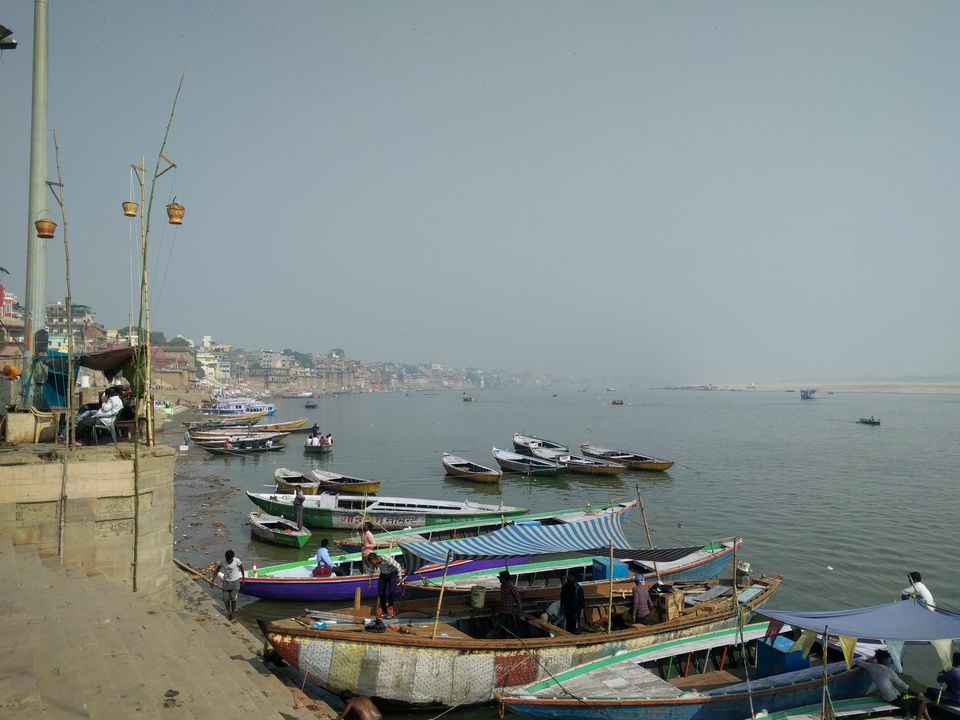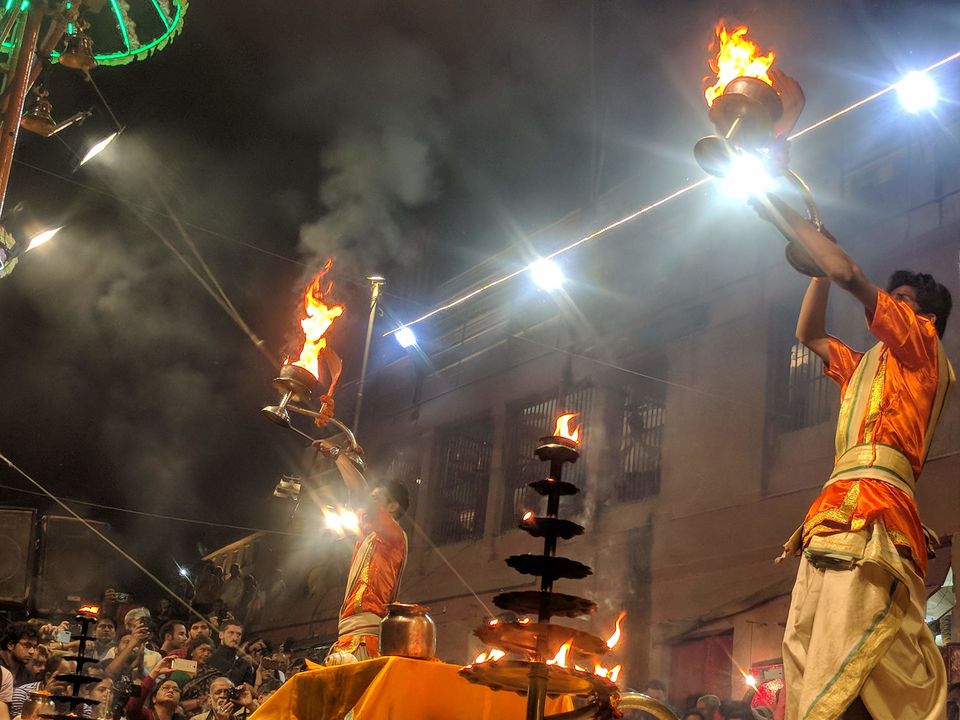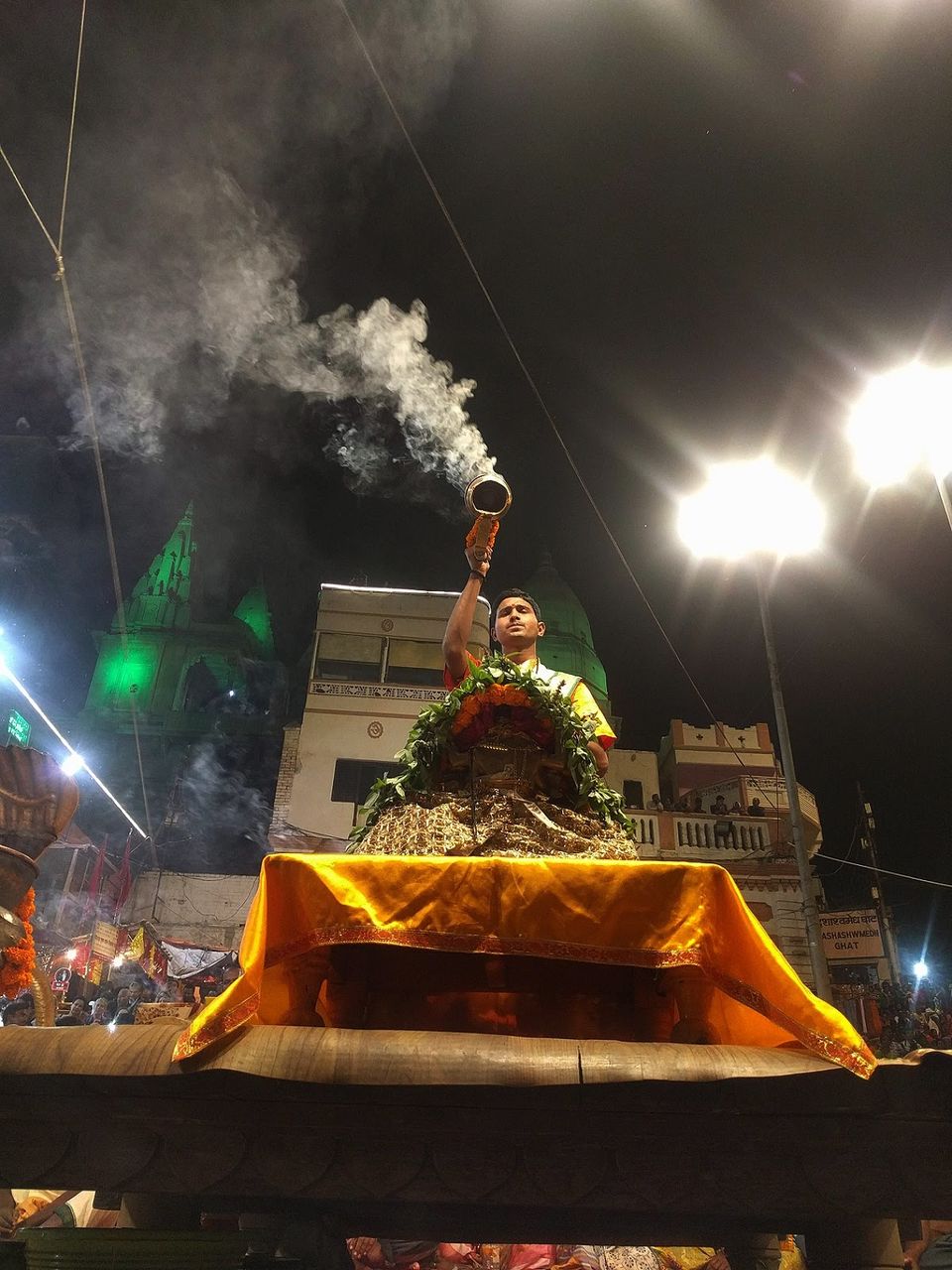 What is Dev Deepavali?
Dev Deepavali is the day when people across India flock Varanasi to celebrate the descend of all the Gods on Earth, who come to bathe in the holy Ganges. On this day, the Ghats are lit up with 12 lakh earthen lamps!!! Apart from masses visiting Varanasi for religious purpose, the place invites photo enthusiasts from across the world to capture some jaw dropping frames and the rituals. The festival, also known as Tripura Purnima Snan is celebrated on the full moon day of the auspicious Karthik month of the Hindu lunar calendar. This month holds immense importance as it is supposedly the only month which is dedicated to the worship of both Lord Shiva and Lord Vishnu. Taking a dip in the holy Ganges before daybreak and then visiting Kashi Vishwanath Temple is believed to be extremely pious.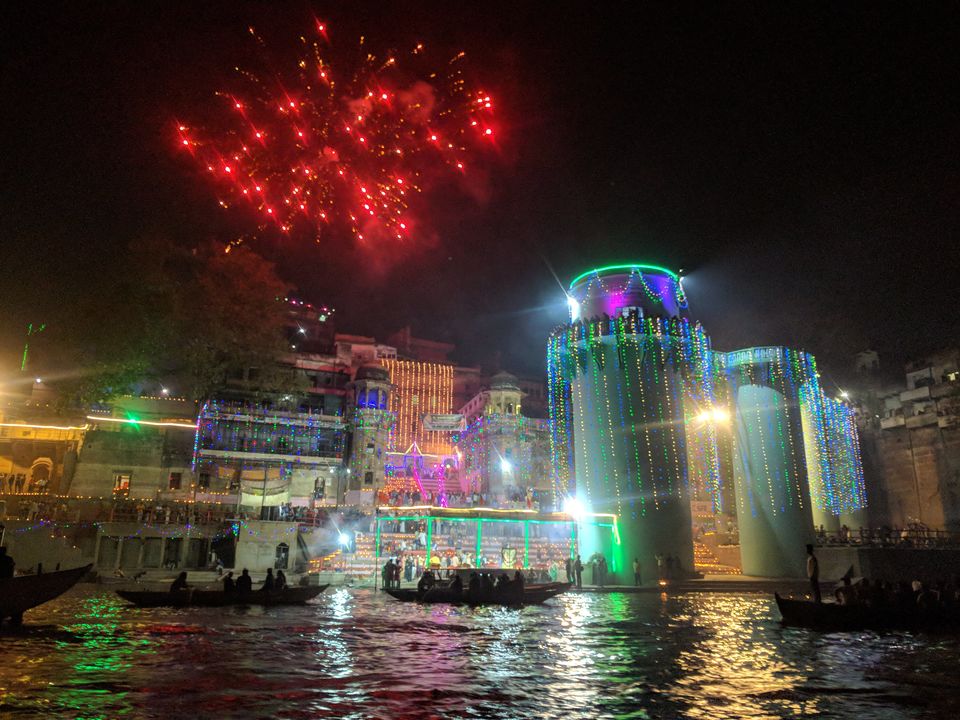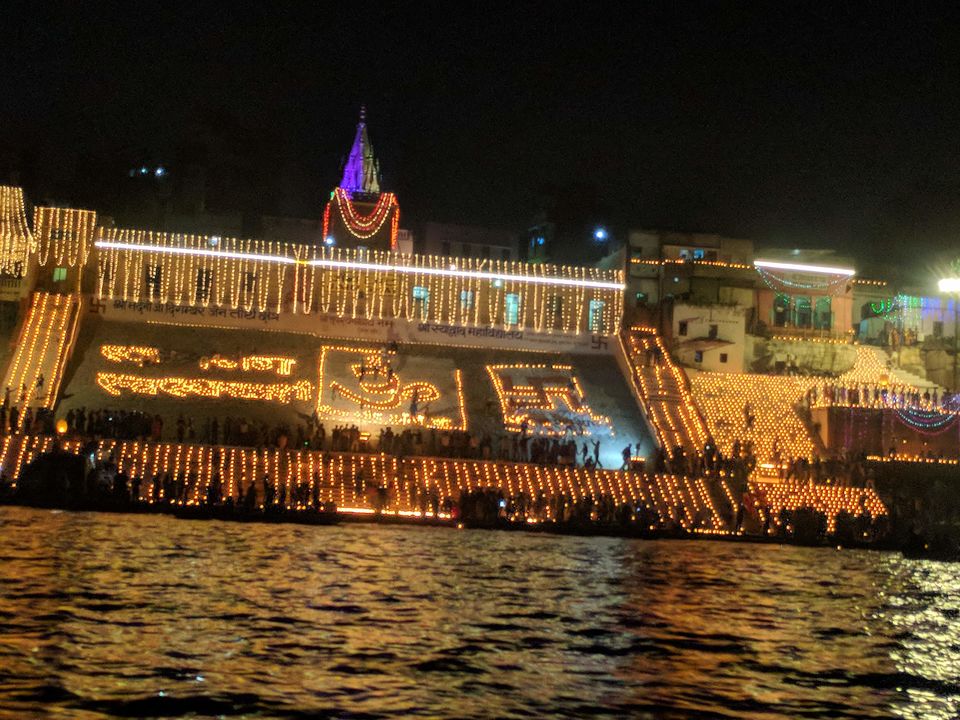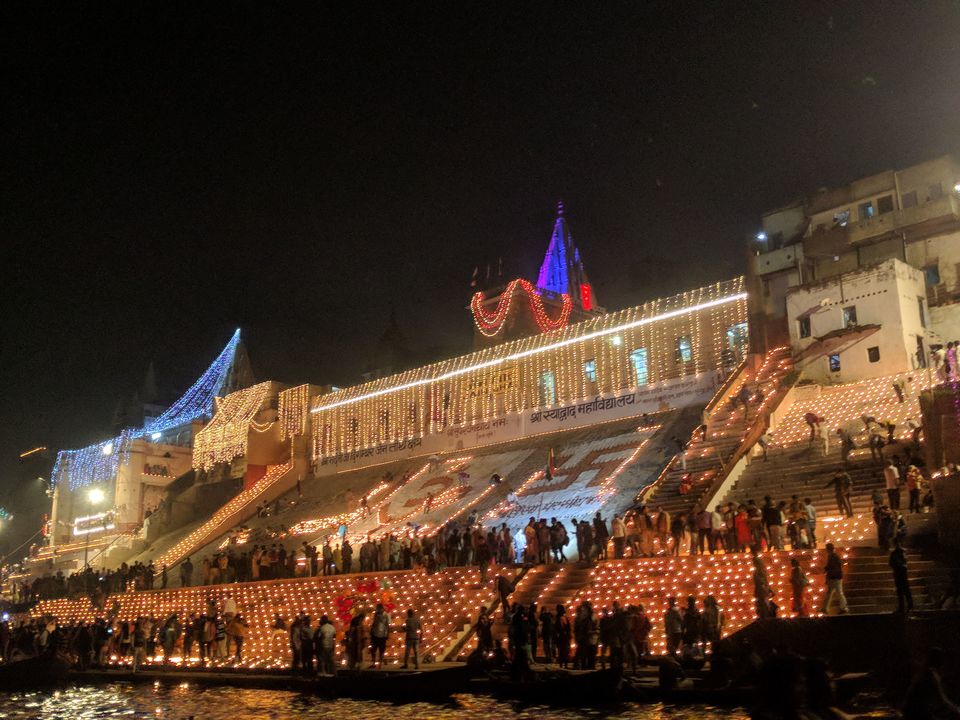 I was keen on visiting Varanasi during Dev Deepavali because of the divine experience it would offer. With the sole purpose of witnessing the magnanimous scale of the celebration I reached Varanasi three days before the auspicious day. Since I stayed in a hostel, they arranged for various tours and a boat ride for us. I was quick to make acquaintances with other hostel residents, three of whom were from overseas and one from my hometown – Calcutta. We ended up exploring the city together and haggling at shops!!!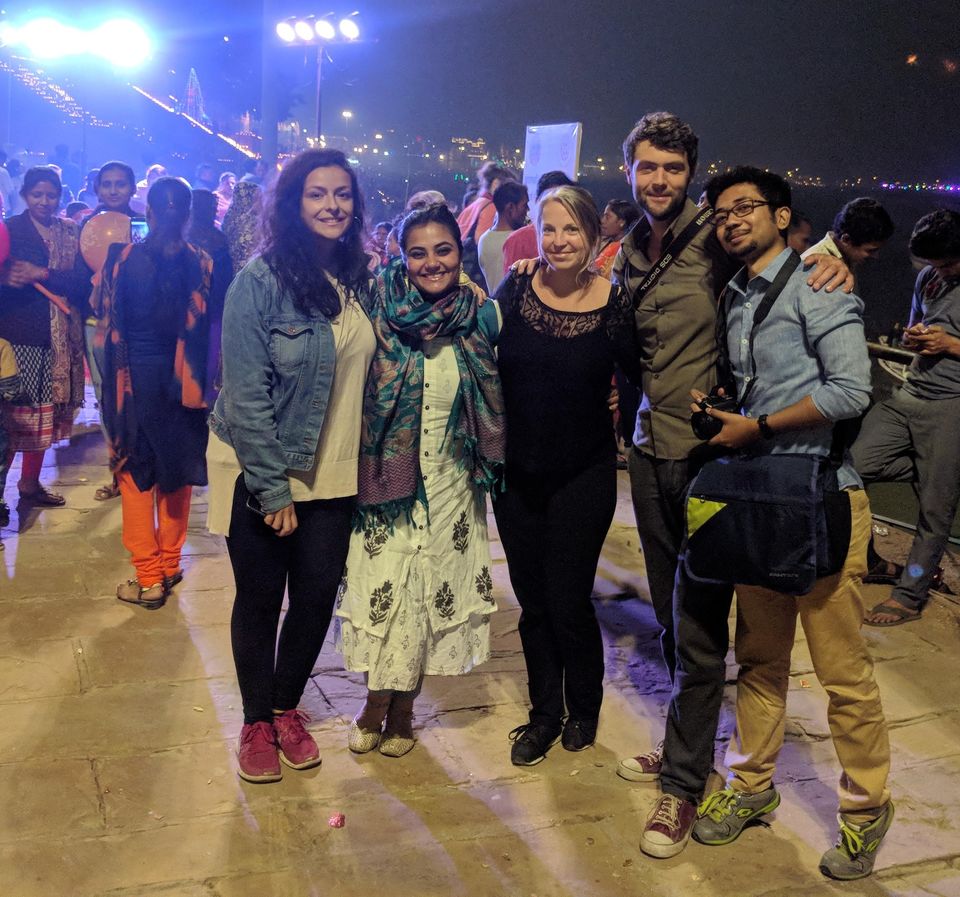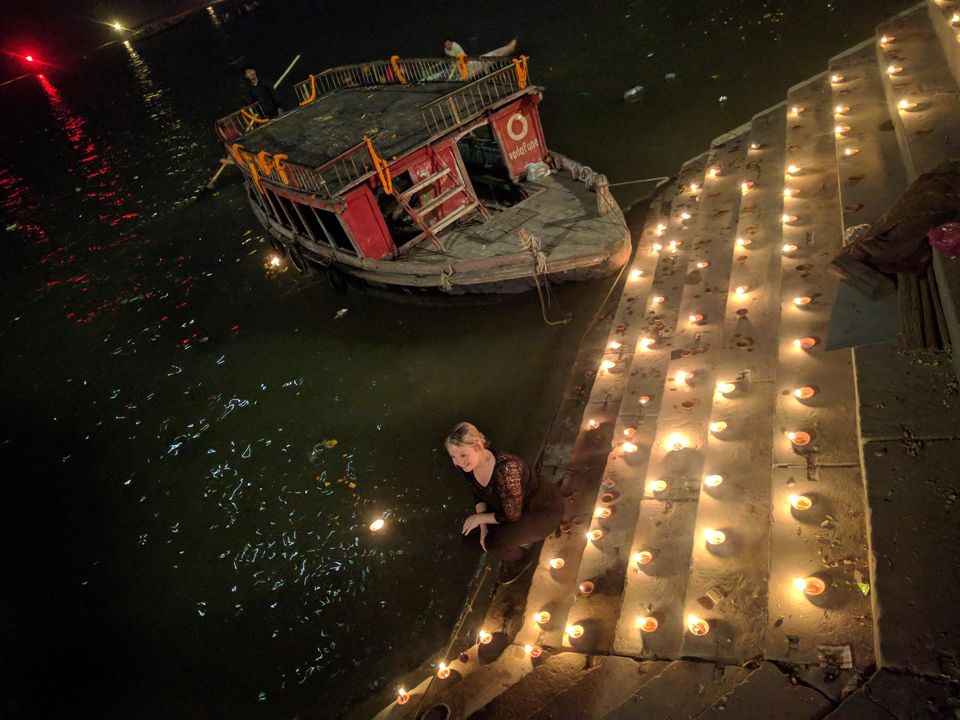 On one my solitary walks one afternoon while exploring the ghats, I came across a narrow bylane that got me to one of the entry gates of Kashi Vishwanath temple. I made my first attempt at entering the temple, but the crowd acted as a deterrent, so I didn't. Although I was visiting Varanasi iththe purpose of Kashi Vishwanath's darshan and attending Dev Deepavali (which was a bonus), I wasn't going to stand in a line!!! Let alone such a long line!! Little did I know that I would be back (naïve me!!!); back to the same place which would be 10 times as crowded as that day!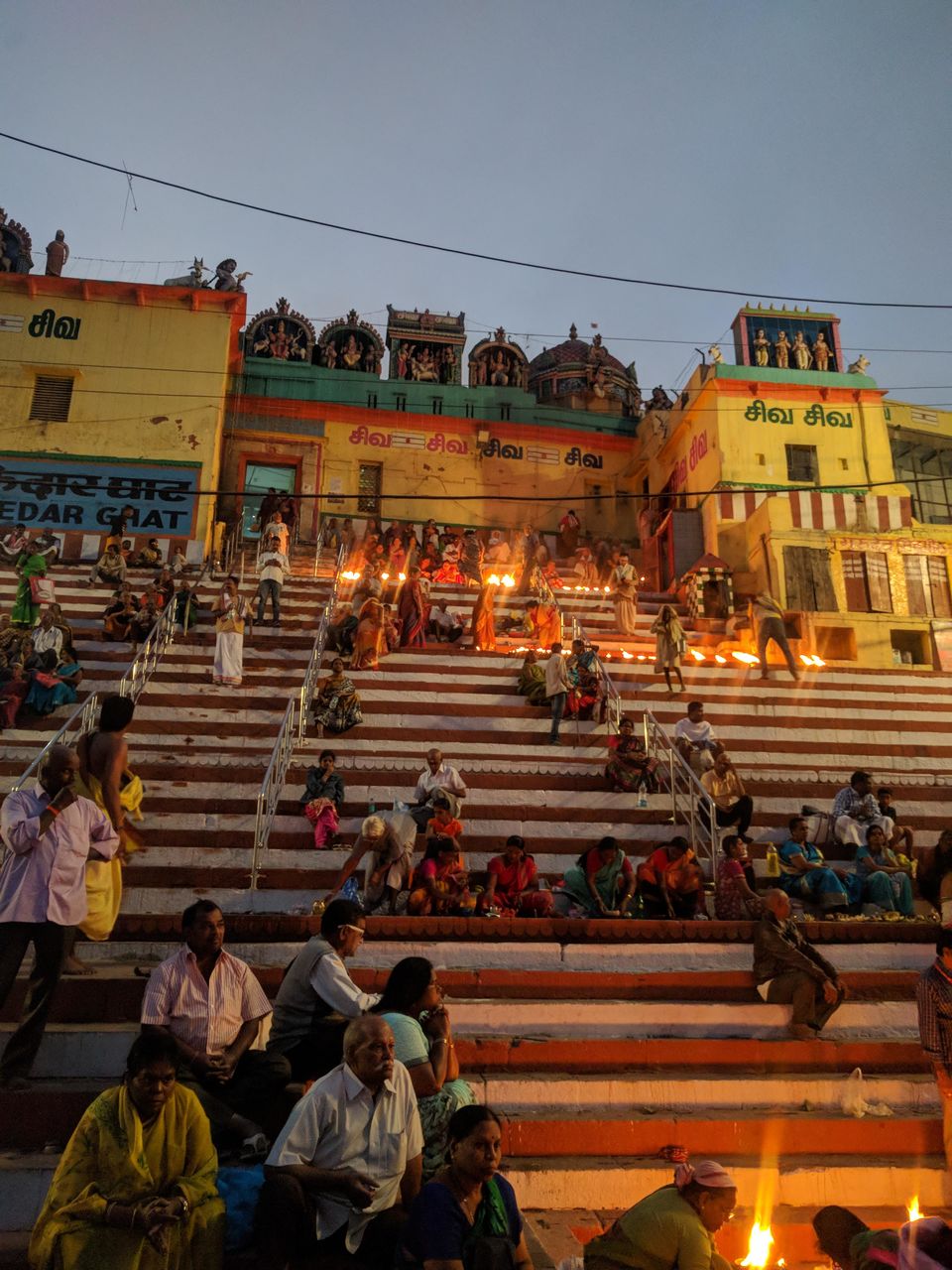 Kashi Vishwanath Darshan On Dev Deepavali day
I don't quite remember whether it was Debadri (my Bongo bandhu) or Alexandra (my French bandhu) or just me who wanted to visit Kashi Vishwanath on Dev Deepavali Day at the break of dawn. But I wanted to give it a shot! I woke up at 3:00 am, got dressed (Indian attire with bindi), met my pals and started on our way. While the roads were pretty empty, the scene shifted as we started getting closer to the temple. It was the first time not only was I looking at a sea of people BUT I was literally IN the sea of people!! Even though there were several gates to enter the temple, most of the gates already had a long queue. While we waited, Debadri went looking for an entry gate with lesser number of people. By the time he came back to inform us and we got there, a long queue had already formed. So I Stood In A Line For 3.5 Hrs For Kashi Vishwanath Darshan!! Yes, that how long I stood!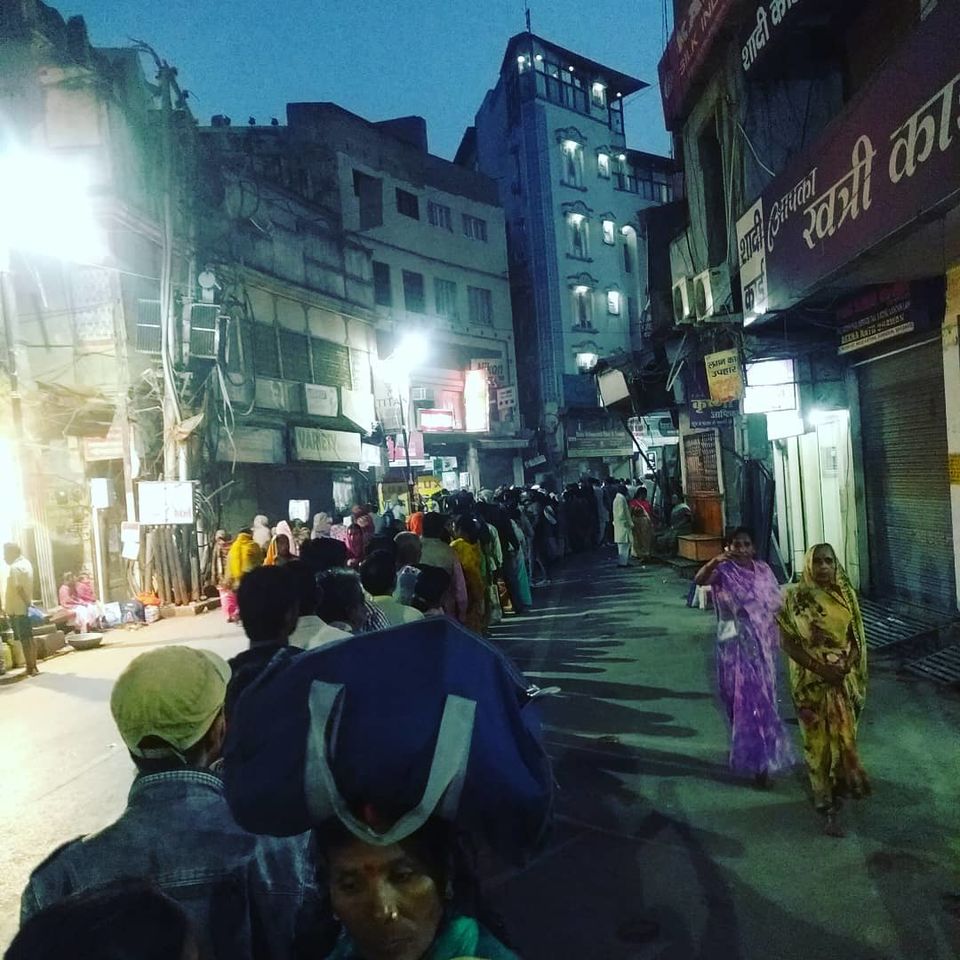 The above picture was taken at 5.45 in the morning and the queue was more than 3 kms long!! I did a smart thing and stood at another gate, but what followed shortly was something I had never imagined myself indulging in (always tried keeping myself away from and used to even cringe with disgust and called people "downmarket" for doing so) but here I was doing exactly that - pushing hard, elbowing and yelling at the top of my lungs at those who were jumping the line (Not in my wildest dream had I exhibited such atrocity!!). But it was an experience of a lifetime, and I wouldn't have it any other way.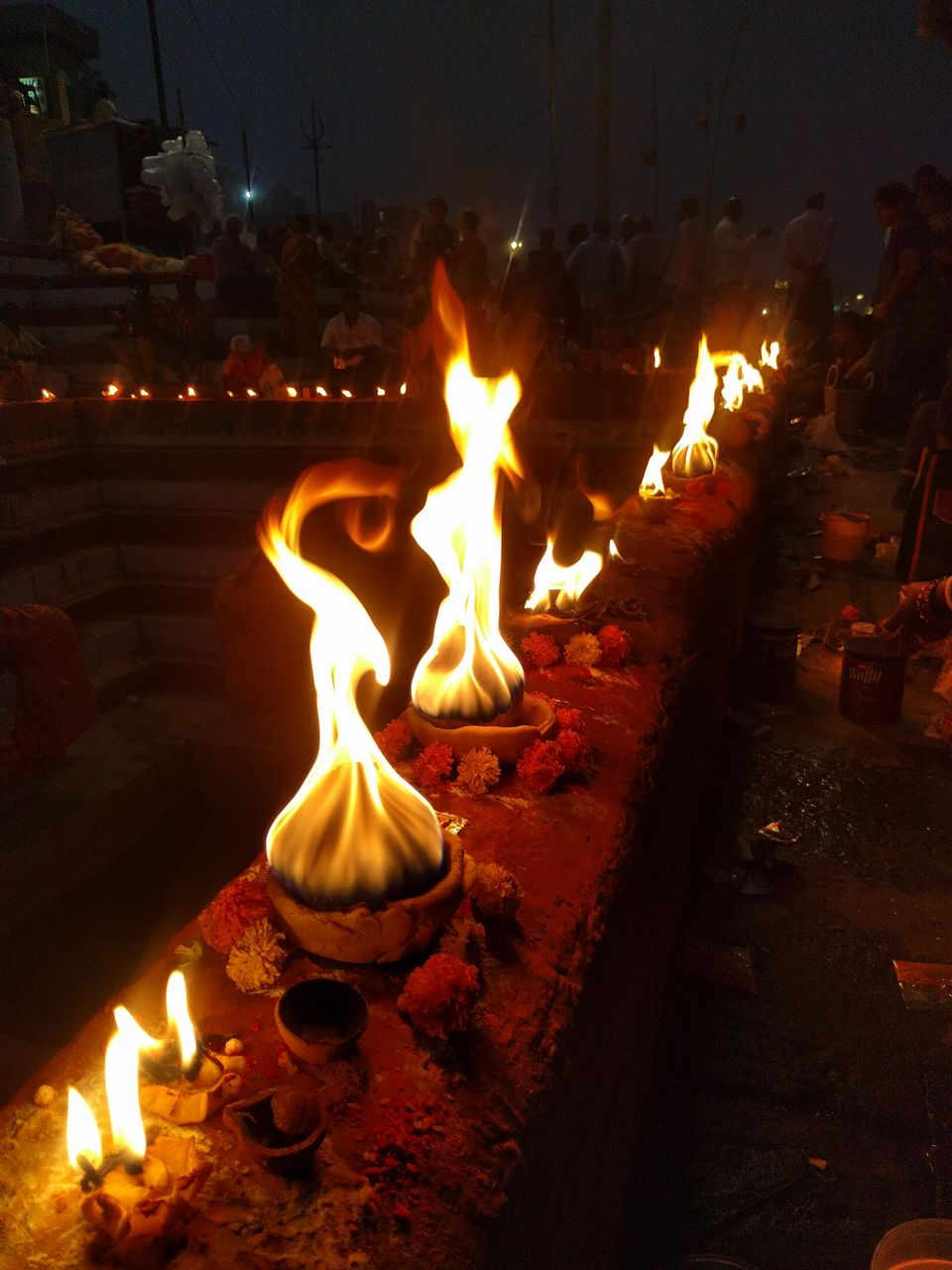 While waiting in the queue, I made friends with elderly Bihari aunties who held my hand and placed me back in the line when I was about to be thrown out of it due to shoving from all sides, even shielded me lest I get hurt. In turn I picked up their accent and started chatting with them (I have a penchant of picking up accents), all the while keeping my prasad platter (it was actually a platter because the shopkeeper had handed me pricey basket) on my head like a village belle!! The wait couldn't get better as I even fought verbally with middle aged men (which is very unlike me), inspired Debadri not to give up and endure a little more for Kashiji's darshan and eventually managing to enter the inner sanctum and offering my prayers to Kashi Vishwanath amidst hordes of devotees trying to push through and pour water on him (being short has its advantage!!).
Why would I go through it?
I have been asking myself the same question since the inception of the idea. I always loathed standing in long queues as I am naturally impatient. I may be spiritual, but have never been religious.
So what could it be? What changed?
I figure it only when I entered the garba-griha and came out with the prasad and Kashi Vishwanath's blessing. Apart from the fact the He wanted me there in body, mind, and spirit I needed some lessons in life that I was oblivious to, for a long time.
• I needed to learn patience
• I needed to let go off ego
• I cannot hang on to things of the past, at times I need to let it go to unburden myself
• I needed to learn humility
• I needed to learn to connect
• I needed to learn to be tolerant of everyone and not just those with whom I connect.
• I need to let go off my anger.
• I shouldn't take things for granted. I have always had it easy, entering Kalighat temple (Calcutta); courtesy a very dear friend. I guess this was Lord's way of telling me to earn the "Darshan" because life is not always a bed of roses. Sometimes you have to "earn" what you yearn.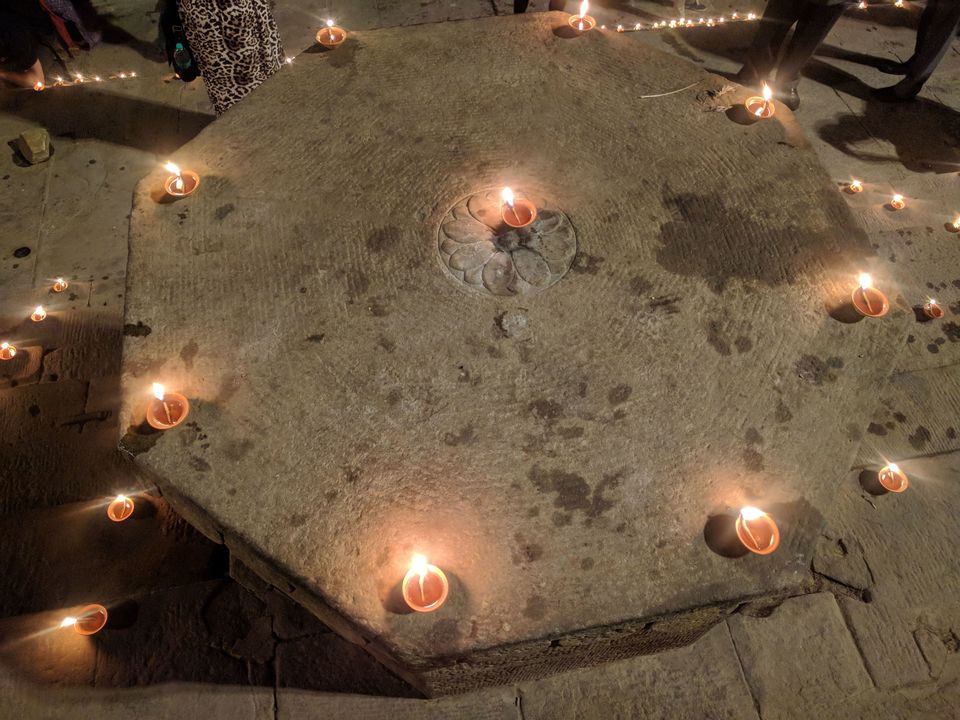 The journey that imparted such profound learning to my dossier, also catalogued a lot of liberating memories.
1. I Planned My Travel, Booked By Train Tickets & Hostel Stay But Didn't Tell Anything About It To My Husband
2. I Stayed In A Mixed Hostel Dorm With Ten People
3. I Wondered The Narrow Lanes Of Varanasi All By Myself
Since it was my FIRST SOLO Trip, I wanted to make the most of it, which is why I used to keep traversing the narrow lanes and by lanes of Varanasi, devouring the road-side delicacies and lassis (which I am not fond of but couldn't stop having from the roadside stall near Dashashwamedh Ghat!)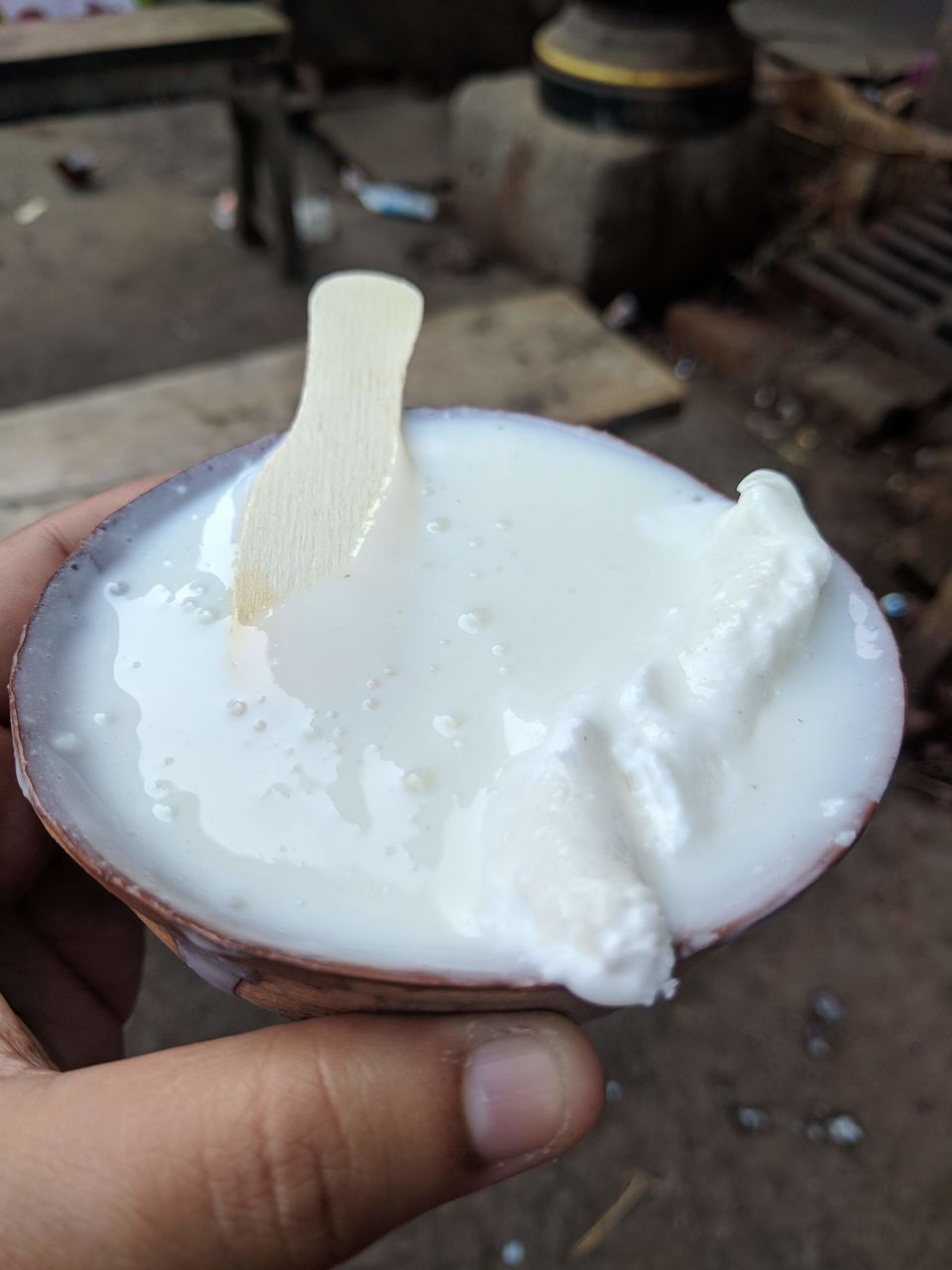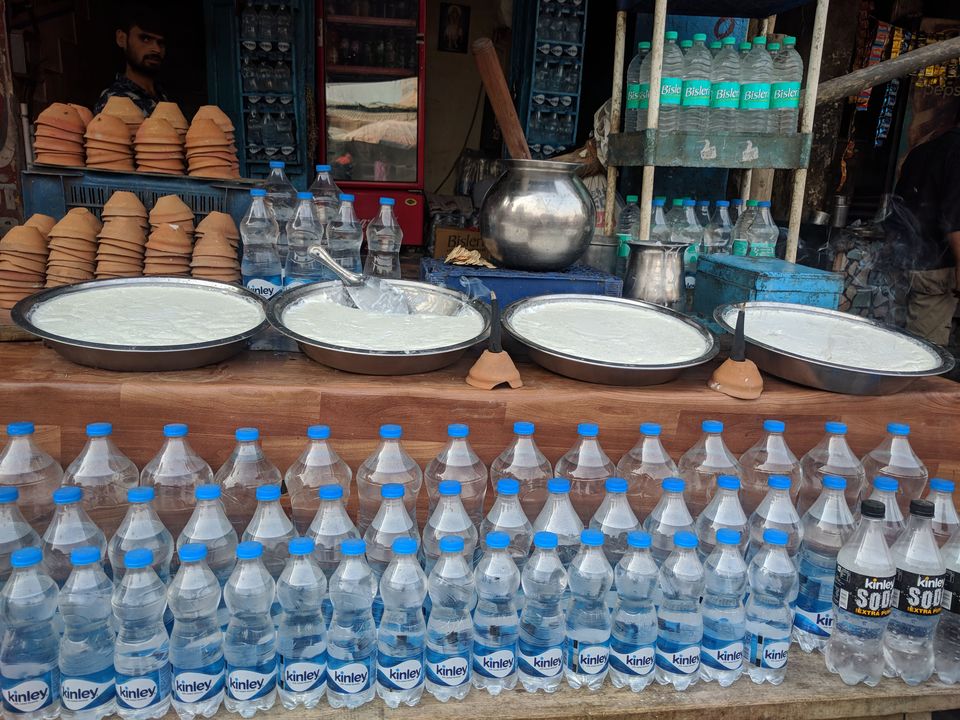 4. I sat on the Ghats, observing the unassuming and unwavering faith of the devotees.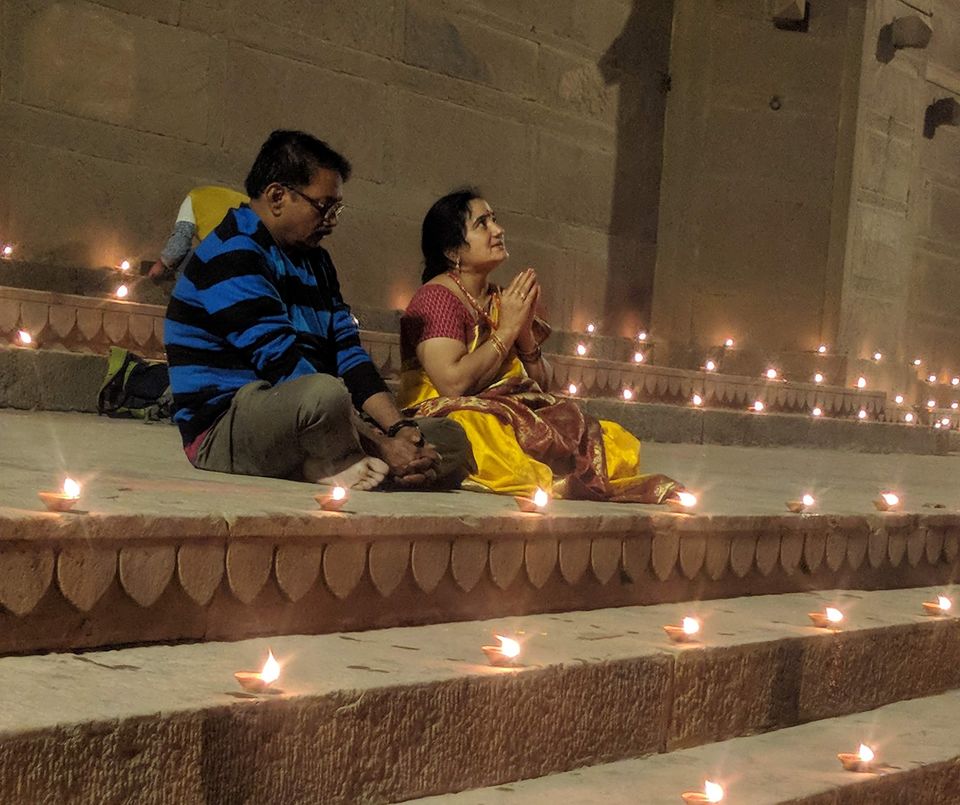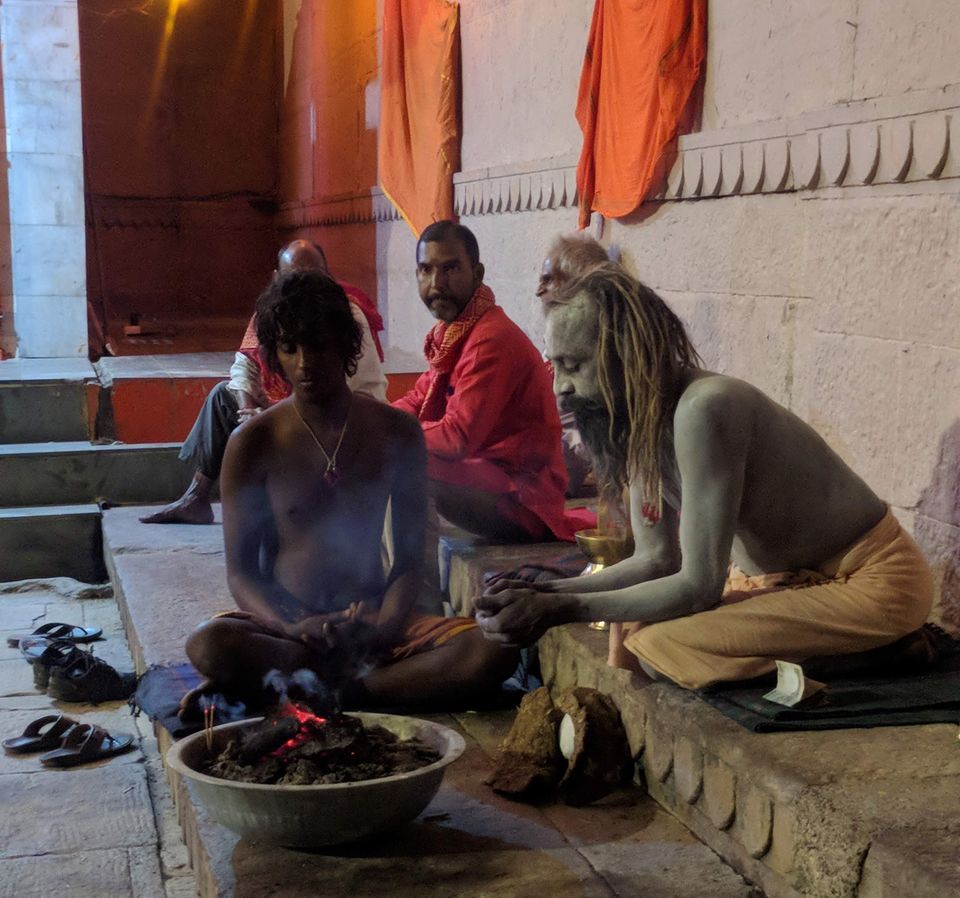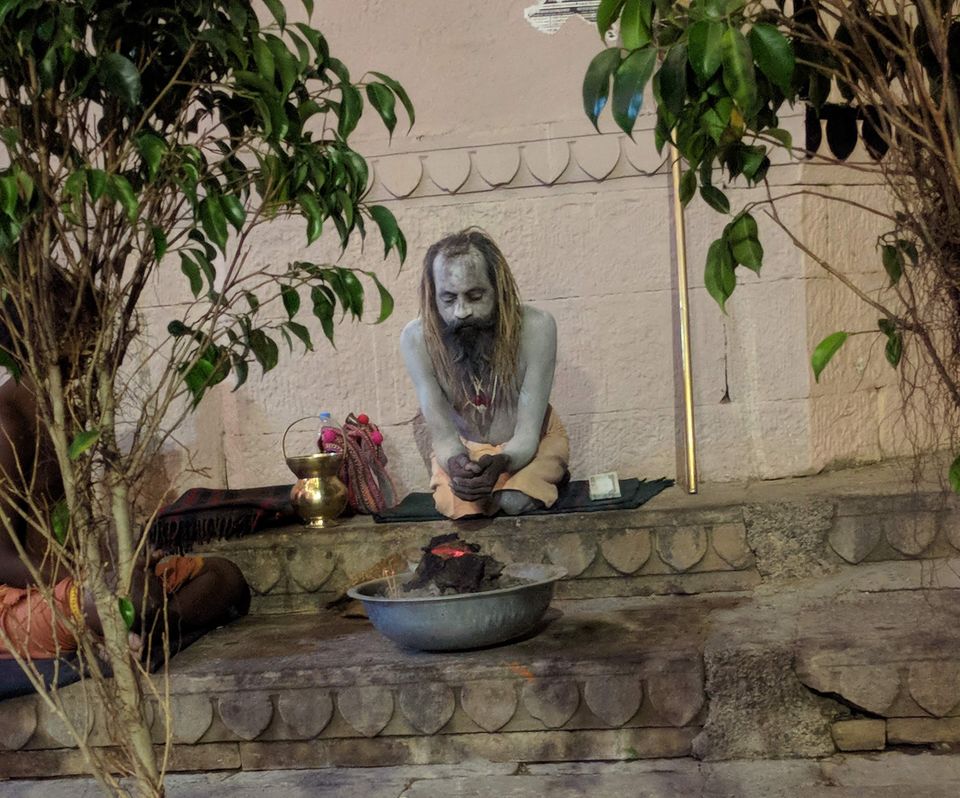 5. I witnessed polarising effects of Ghats – Ghats which offered hope Ghats which glorified death.
This was indeed a journey of self-awakening where I could argue with my conscious on a lot of subjective views.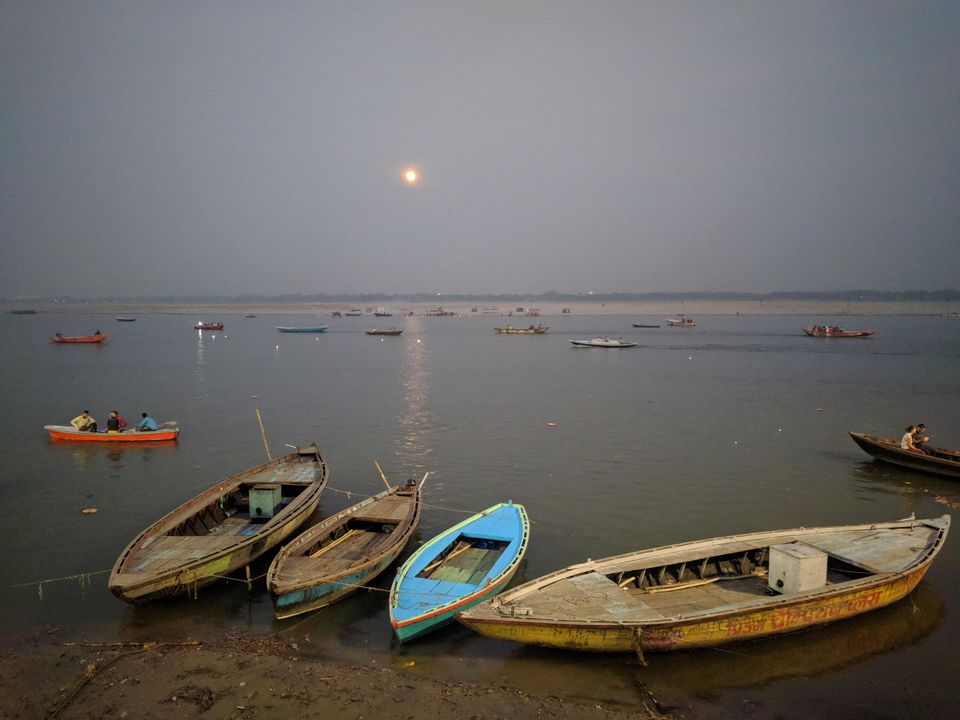 My connect with God was never governed by slavish devotion, venerable tradition or abstruse practices, it was more to do with the "belief" of His omnipresence and the tenet of faith. The moment I stepped inside the sanctum sanctorum nothing else mattered - not the chaos of the devotees surrounding the "linga", not their urgency to catch a glimpse of Kashi Vishwanath, not even the busy priests who were trying hard to manage the crowd in that small space. I was supposed to be present there at that precise moment and everything around me justified it.
My journey to Varanasi validated my belief – "God Will Take You Through Places You Don't Understand Just To Bring You To The Place Where He Wants You To Be. Trust Him."
My leap of faith landed me in Varanasi.....It's time you took yours!!
Ready to travel for free? Earn credits and redeem them on Tripoto's weekend getaways, hotel stays and vacation packages! And be a part of the largest online community of travellers on Tripoto's Facebook page!