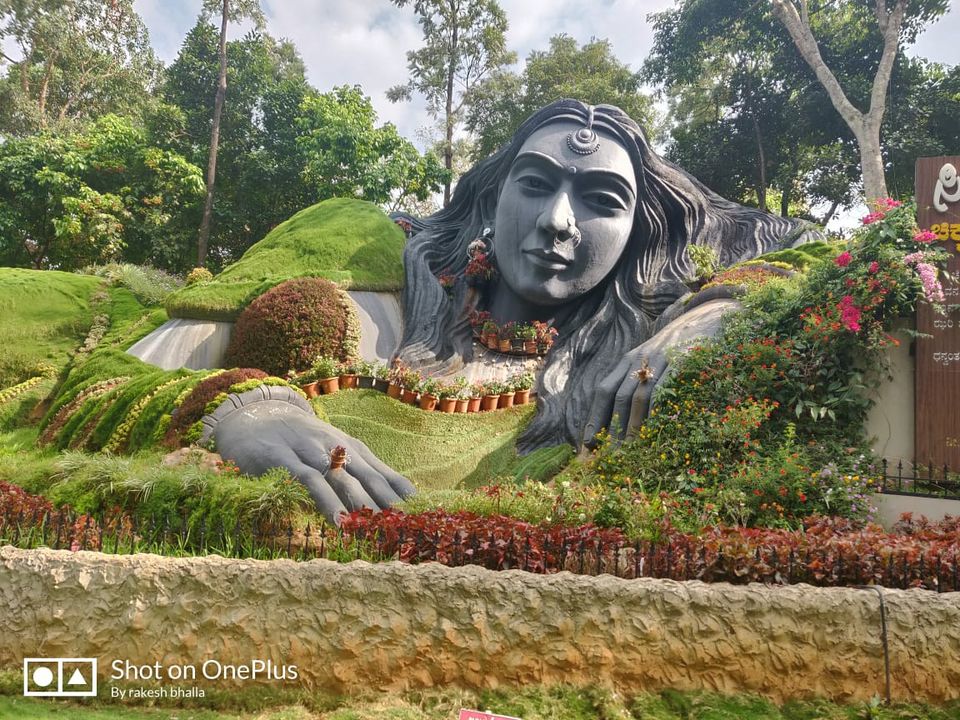 When North, East and West flew to South, road trip to banta hai!! So myself from Delhi, one from Kolkata and another from Mumbai flew to Bangalore to make our "Mission Impossible" Chikmagalur trip to be a successful one. Actually when we started planning for a road trip from Bangalore, people were coming with several options. Initially it was Ooty, then it became Coorg, and finally Chikmagalur was locked. One friend from Bangalore planned the entire trip as he is from Bangalore and we were like, our only responsibility was to be landed at Bangalore safely!!????
The hotels in which we stayed in Bangalore are Oyo Edition O Kanaka Grand and Comfort Inn Insys. Both the hotels are really good. We got good deals on Goibibo.
Our Chikmagalur road-trip started on 19th April. We started around 9.30 am and reached around 6.30 pm. The places to be visited on the way to Chikmagalur as well as at Chikmagalur are:
Sri Chennakesava Temple,Belur:
A 12th century old temple dedicated to God Vishnu famous for its architecture and art works. It is approx 200 km away from Bangalore.
Mullyanagiri:
It is the highest peak of Karnataka and one of the best trekking places of Karnataka as well as South India. It offeres a mesmerising view from the top. But we couldn't go, as the road was closed due to some construction work.
Bababudangiri:
Another hill top at Chikmagalur and a trekking place. As the saying goes: You will get the best view after the climb. Enjoying the view when the sun is setting is really awesome.
Kemmangundi Peak/KR Hills:
A picturesque hill station near Chikmagalur. Kemmangundi means "A place with red soil". It is a place with a beautiful landscape view. At the top, there is a beautiful resort known as 'Raj Bhavan' with a park/garden developed and maintained by the Horticulture Department of Karnataka. The road to the peak is through Bhadra Tiger reserve. The main attractions are Raj Bhavan, Z point, sun set point, Hebbe falls. There are plenty of beautiful resorts and homestays nearby inside the coffee estates.
Hebbe Falls:
It is situated about 10 km away from Kemmangundi Hill station. The waterfalls can be reached either by walk or by four wheeler. But only govt approved forest jeeps can go. Though the journey is a bit roller-coaster ride but worth it. One has to walk the last kilometer upto the falls. The 551 feet high falls are definitely a must see and and also bathing in it is a must do.
A tip: Please try to reach as early as possible at the jeep starting point. Otherwise you miss the chance to see it since it takes time to get the jeep based on crowd. And also don't forget to take spare clothes as it will be hard to resist not to go into the water.
Kallathgiri and Shanti falls:
There are another two waterfalls near Hebbe falls one can explore. But we were short of time, so couldn't go.
Our stay was at The Last Resort(https://thelastresort.in/). The resort consists of separate cottages surrounded with different types of plants and trees. A nice and peaceful stay with local foods offered by them. The entire campus is filled with hundreds of species of ferns, fruits, flowers, plants & trees. They tried to recreate a lush tropical garden so that the guests can relax & refresh in the midst of pristine nature & birdsongs.
During our trip we enjoyed the local South Indian foods to our fullest. Though we visited during April, the best time to visit is after rainy season i.e. September onwards. Then one can enjoy the best of Chikmagalur as well as other nearby hill stations.
And the best part of our road trip is obviously "the roads". The roads through the forests, coffee estates and also the highway from Bangalore are just perfect for a road trip. That's all Wanderes. Happy Ghooming!! oops.. I mean Happy Wandering..