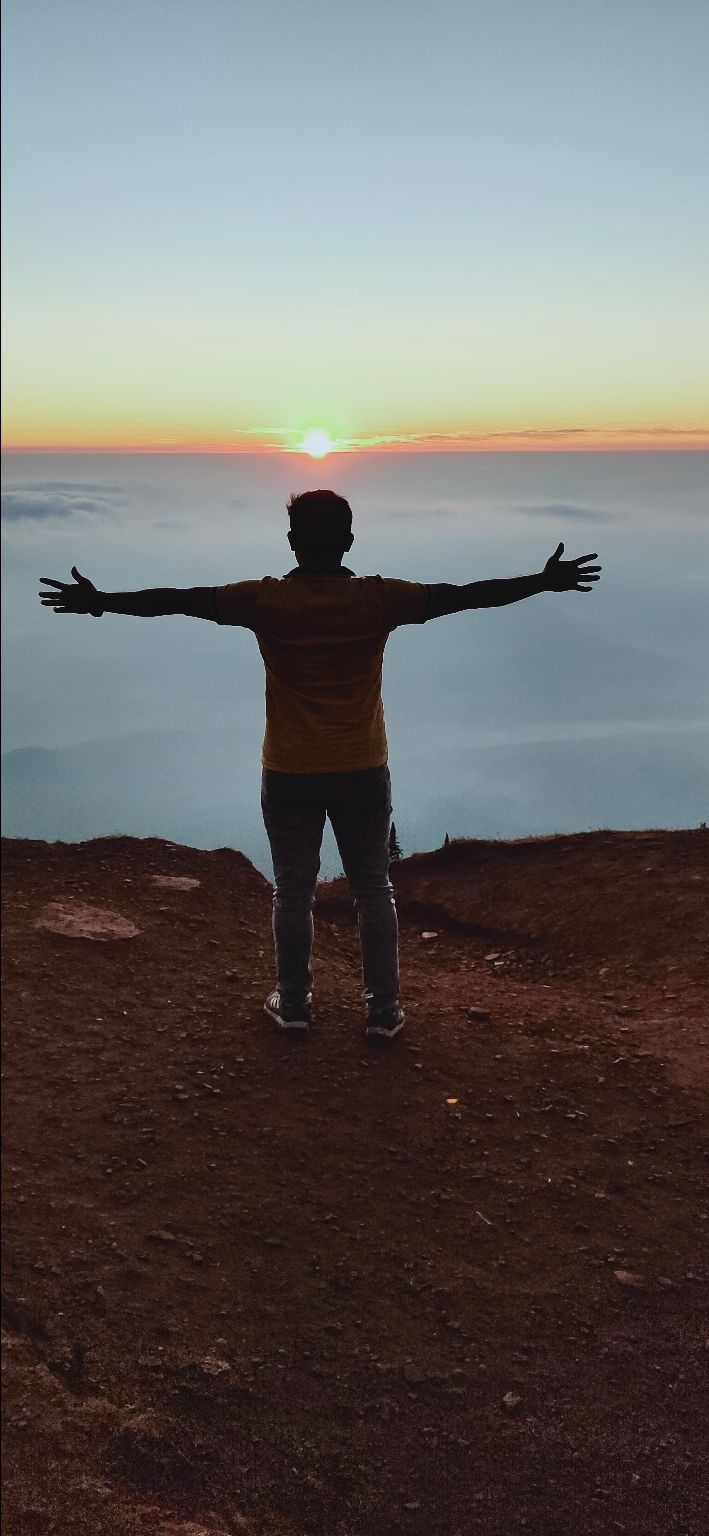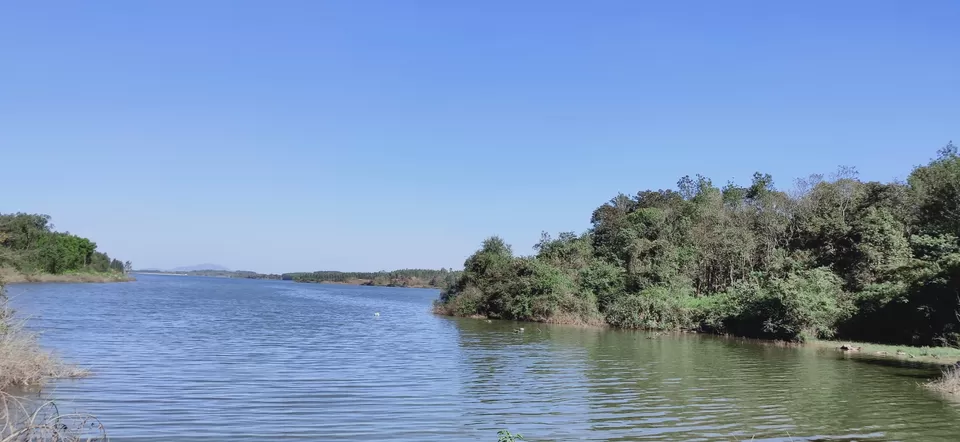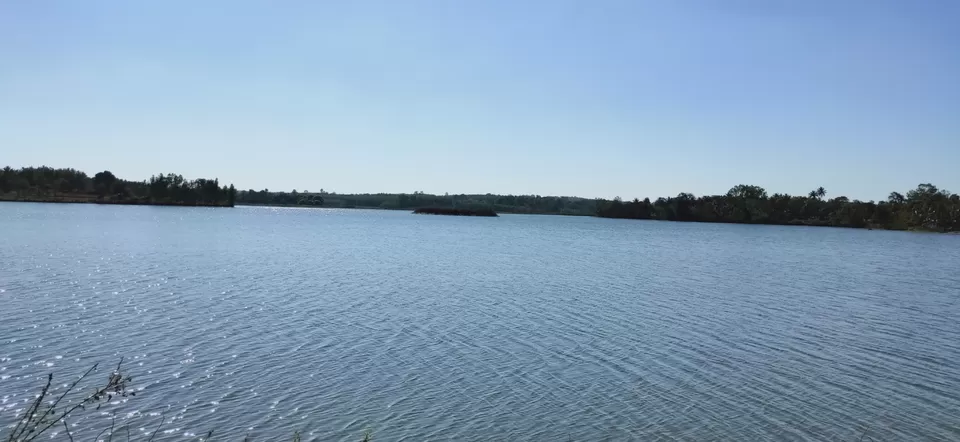 That was a sudden plan to ride with Architect photographer till Bengaluru after waking @ 7:30. Soon, I got freshened and checked out our Zostel 8 am. Our bikes started headed towards Belur. Chikmanglur to Belur is 24km & we took just 30 min to reach here. Road is good, less traffic, easy to reach temple.
Belur: Chennakesava temple is located here which was by Hoysala ruler Vishnu vardhana in 12th century. It is a architectural wonder & one cannot keep quiet with prising their great artistic work. Belur was also their capital then. It is well maintained, clean, no dust, properly cleaned for every 12 years. It is biggest among 3 temples Belur, Halibedu & Balivedu. This temple architecture make you remember ever. There is a temple tank in premises - there are fishes & turtles in it now. It is guarded by elephant carving on either side. by the Delhi Sultanate armies of Alauddin Khilji, with Belur and Halebidu becoming the target of plunder and destruction in 1326 CE by another Delhi Sultanate army of Sultan Muhammad bin Tughlaq
Halebeedu: Halebeedu is located 25km from Belur, formerly known as Dwarasamudra & constructed in the 12th century by Hoysala empire king Vishnu vardhana, dedicated to Lord Shiva. It looks like same Belur temple carvings & sculptures. There are two nandi's here with huge garden area which is only in green. There is a lake just behind to this temple premises. Like Shravanabelagola there is same idol Parshvanatha Basadi here. Garden & discipline by temple management maintained well. Photography allowed like Belur as usual not allowed with stand & no videography Allowed.
Balivedu: Balivedu is located 12km from Halebeedu. It is a small temple. Beautiful agricultural lands, water resources, coconut trees, you will on the way.
We headed to Bengaluru after lunch at a dhaba at 3pm. We reached Bengaluru by 6:30 pm.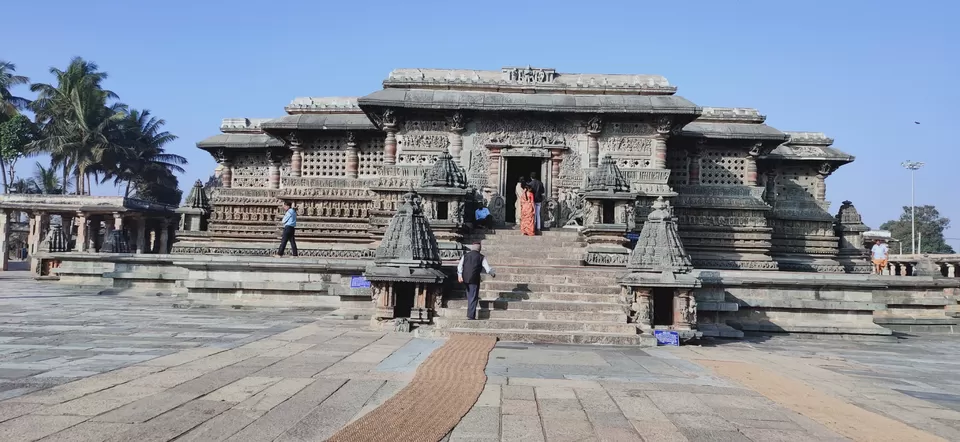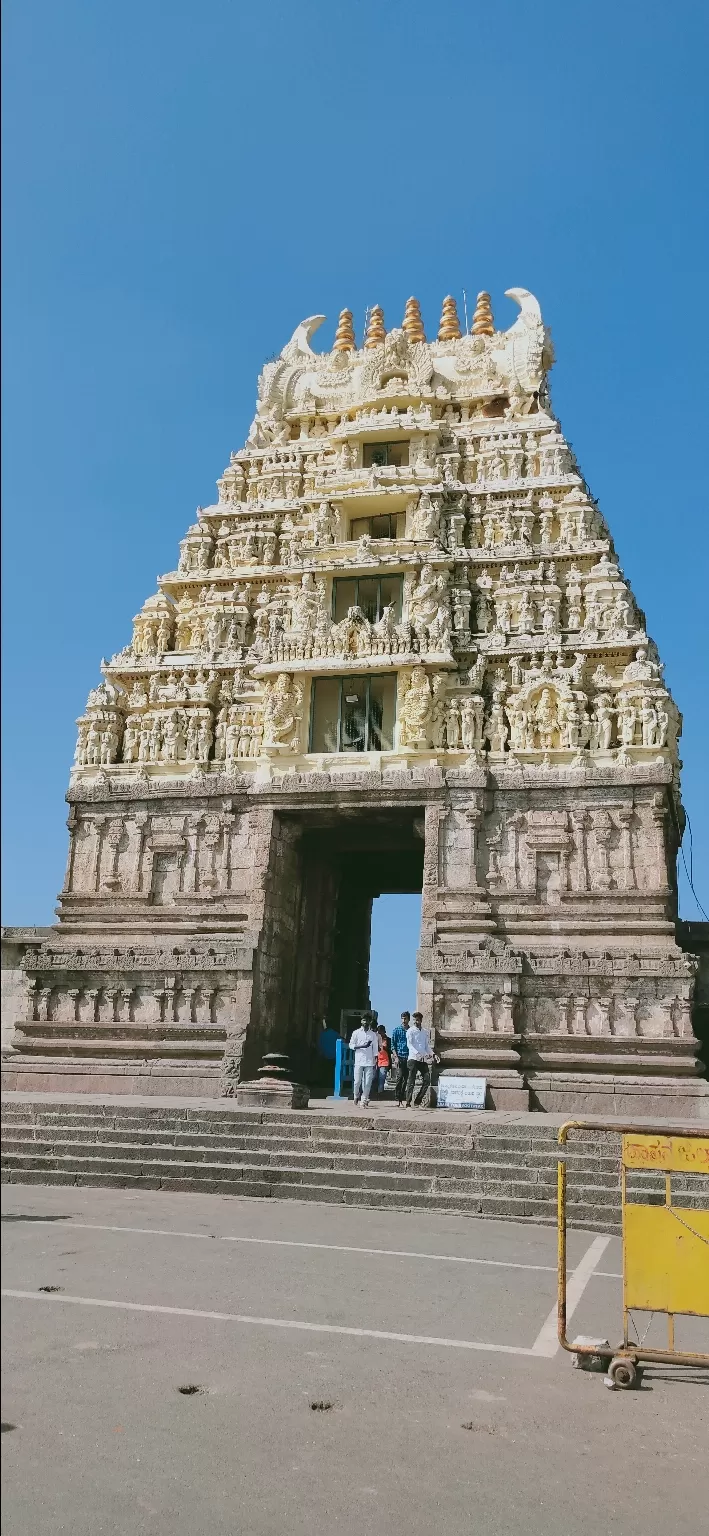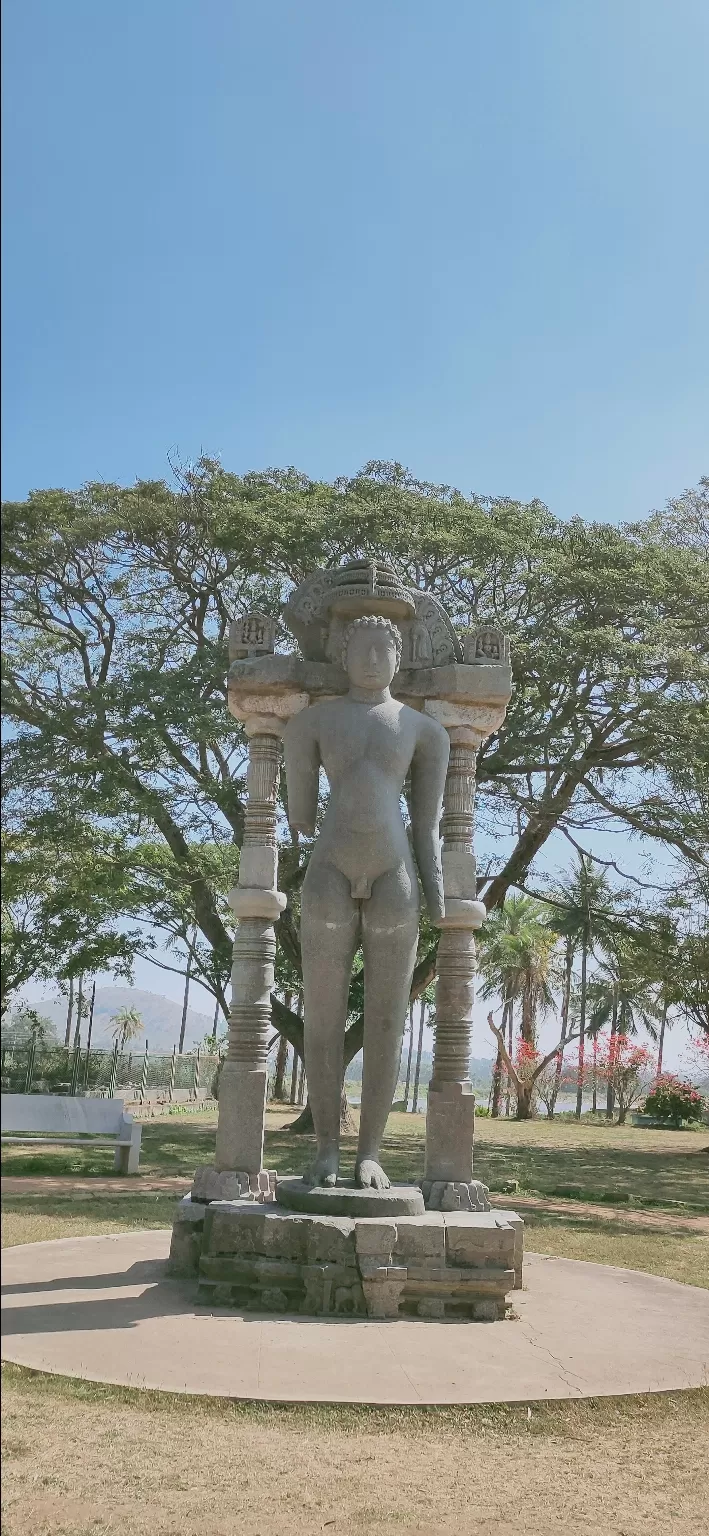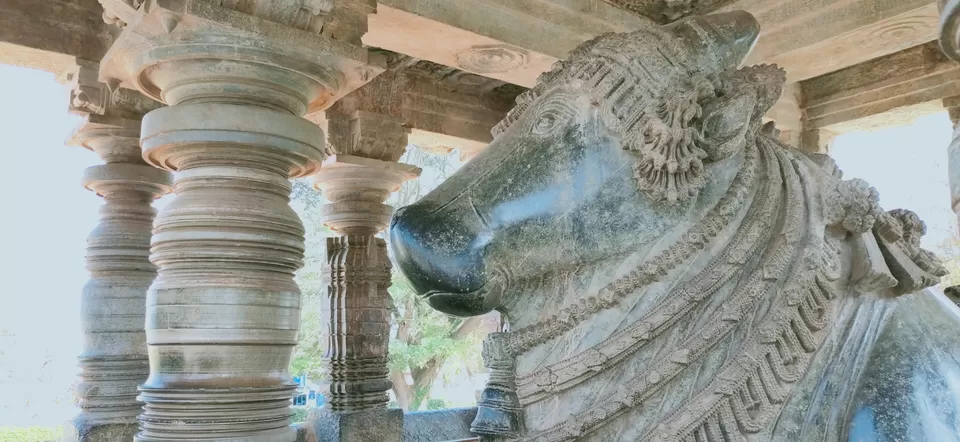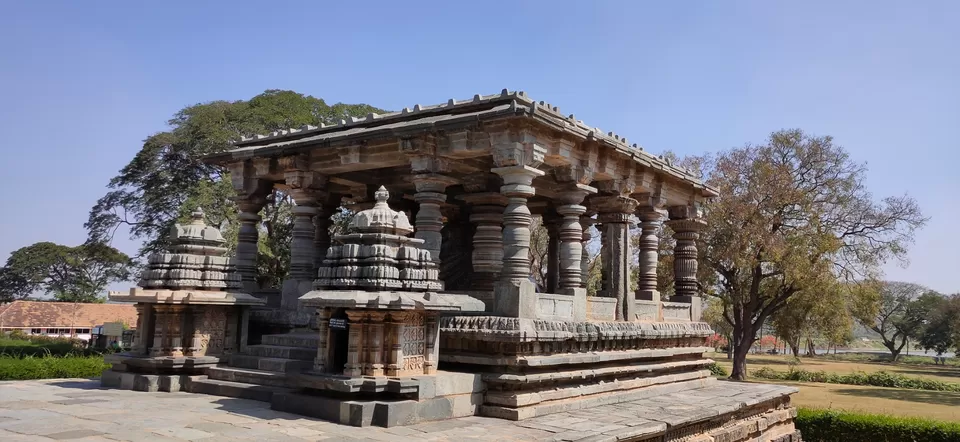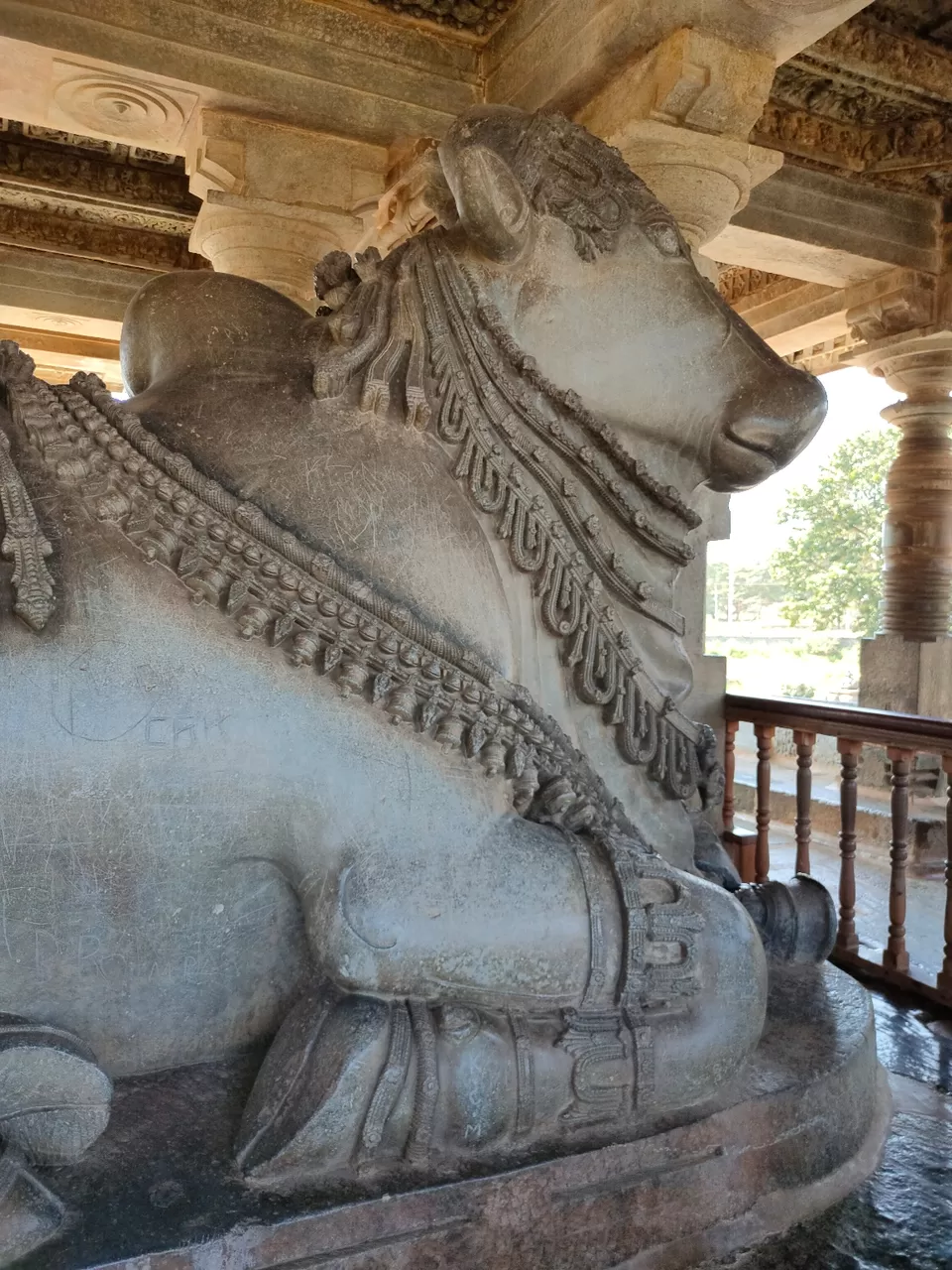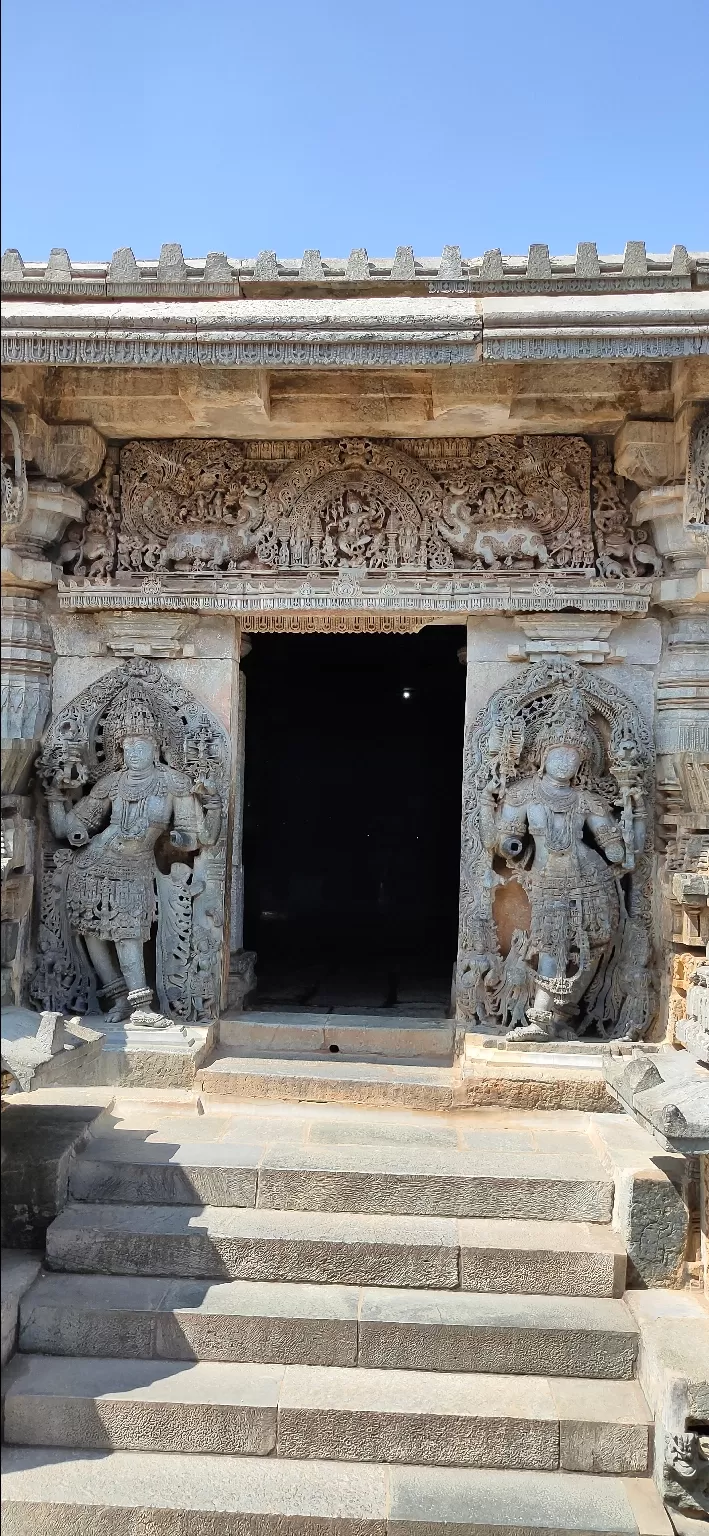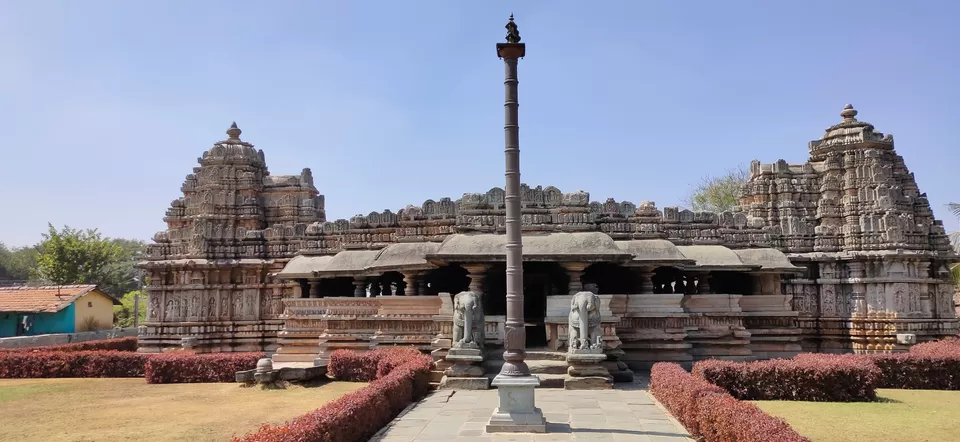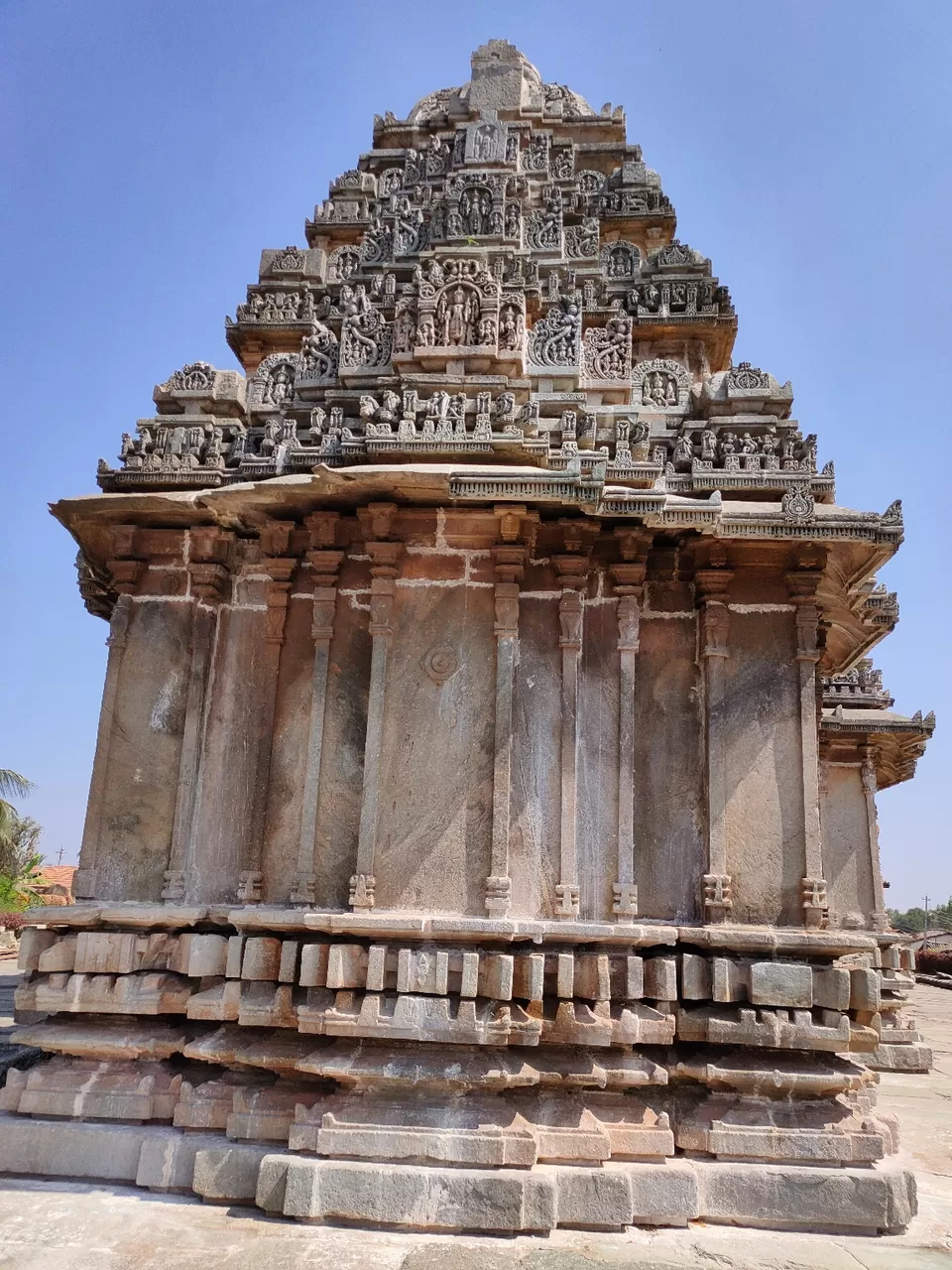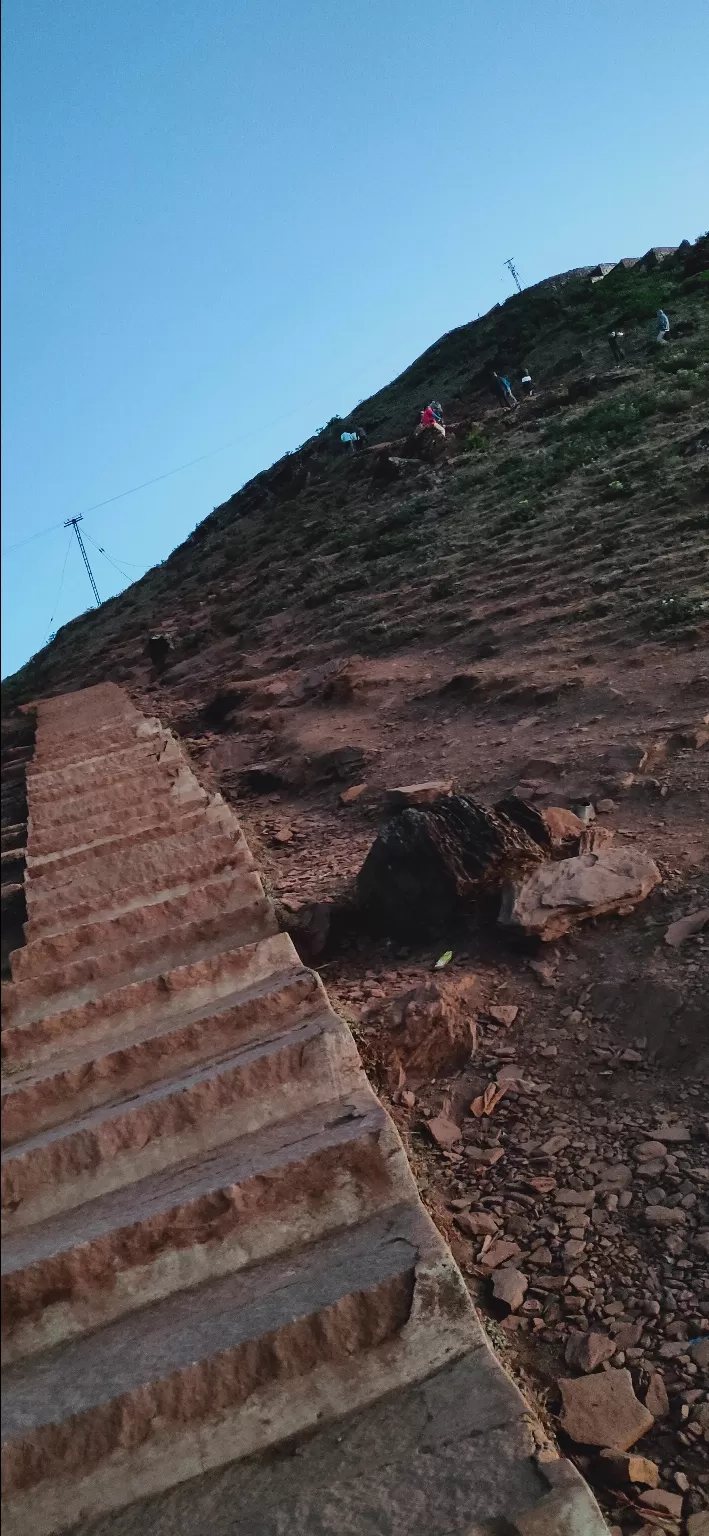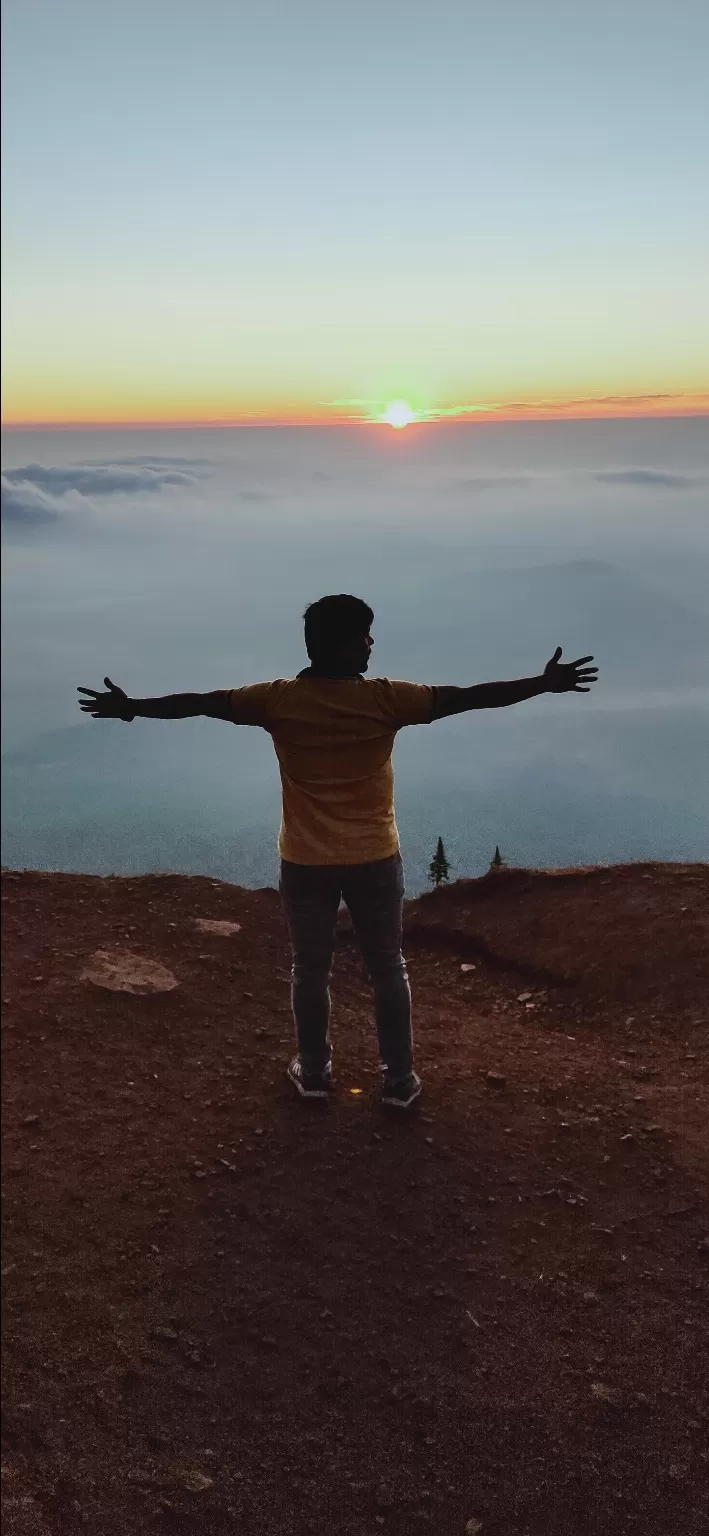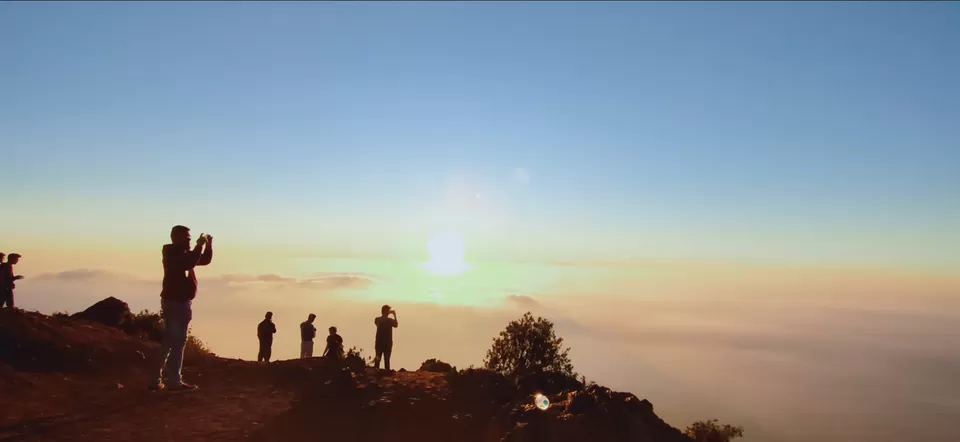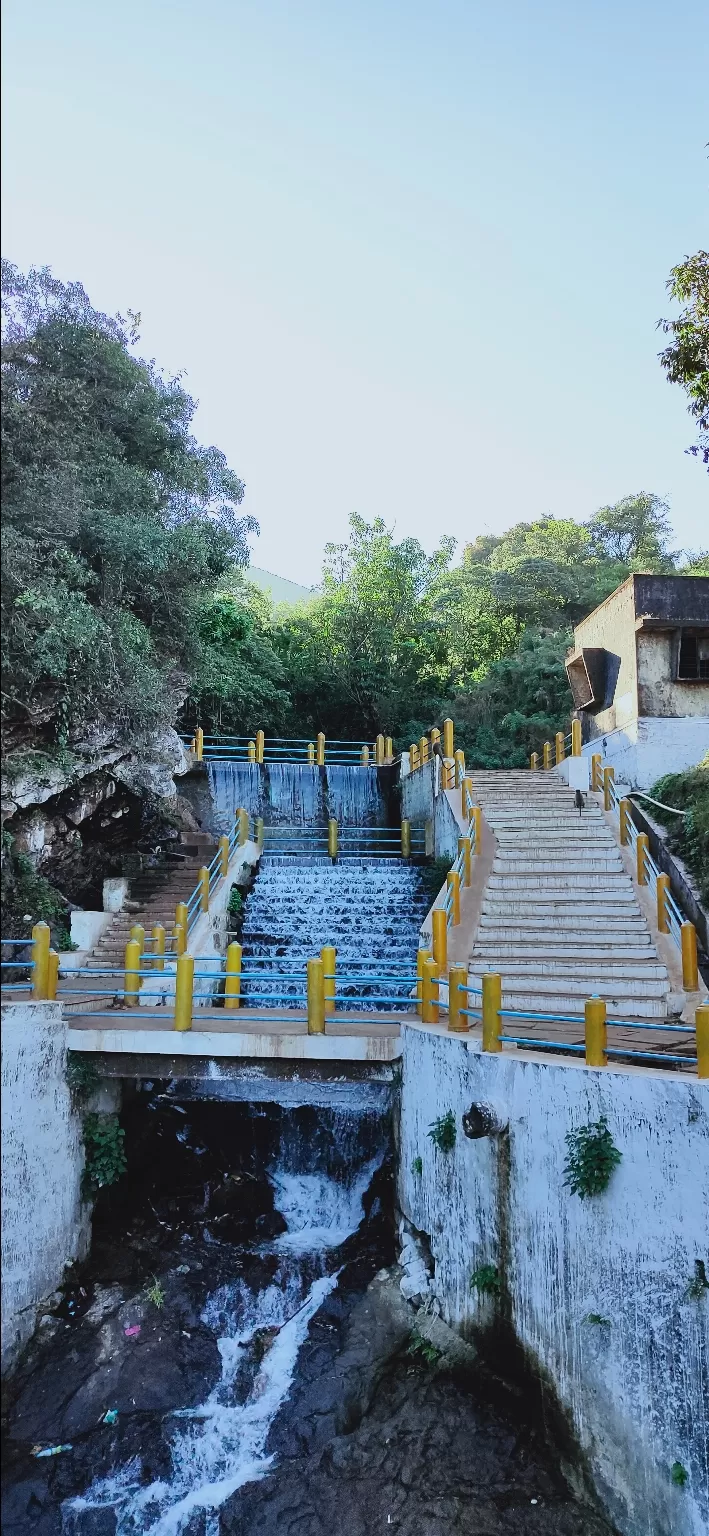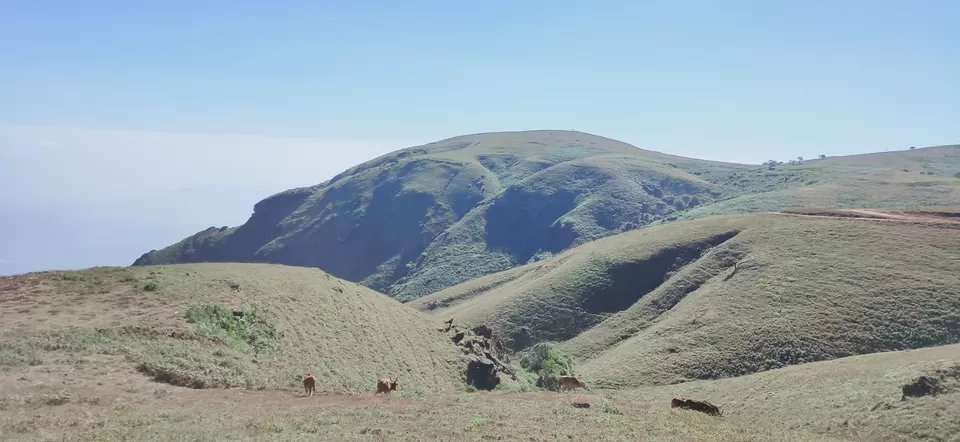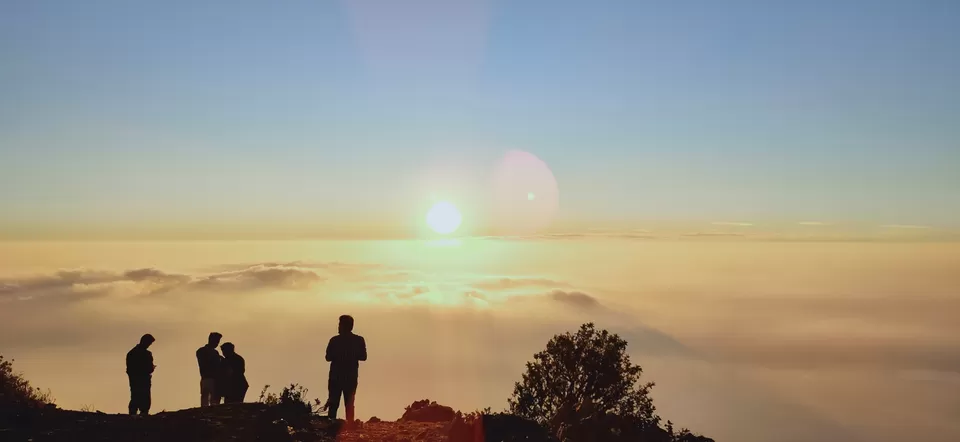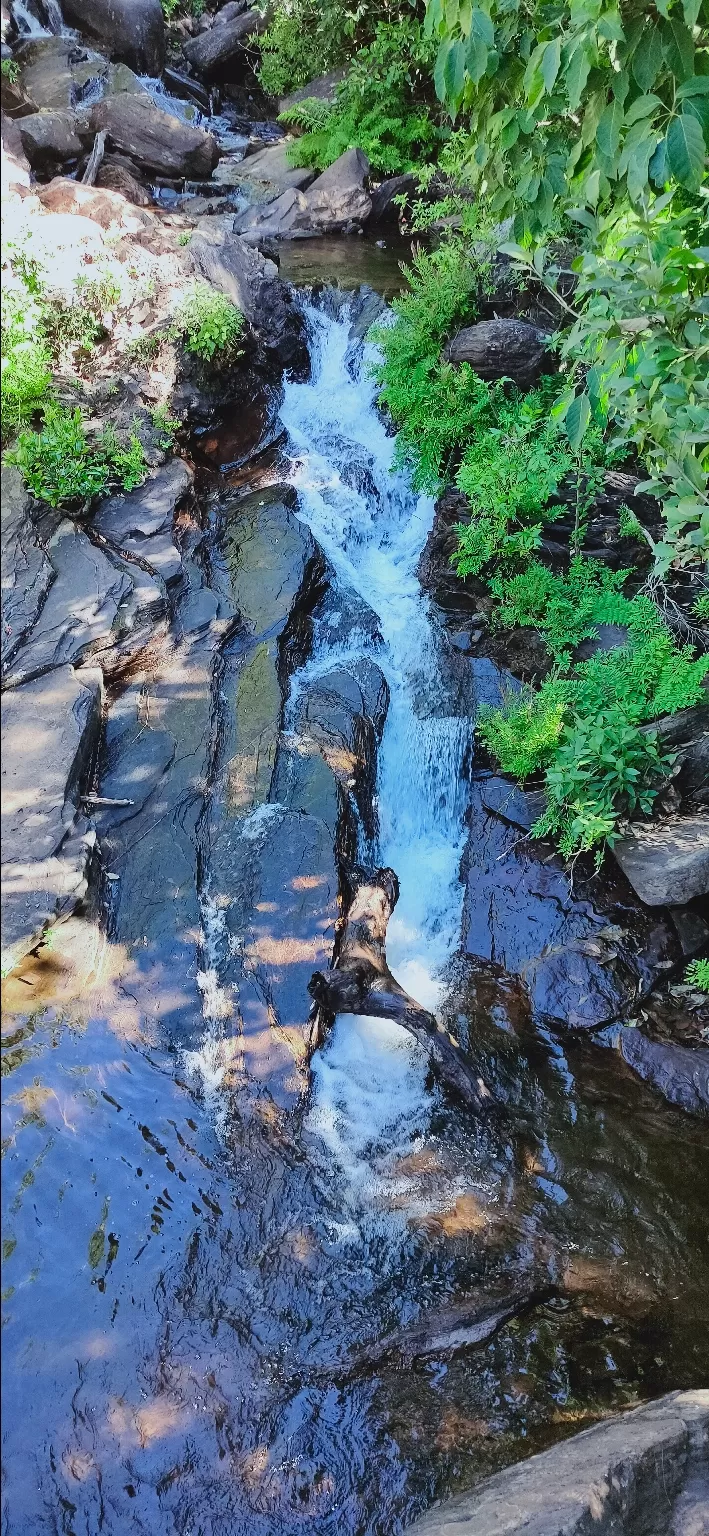 I woke up at 4:30 am to start day early, get freshened. I started at 5:30 am from Zostel & my first destination for the day is Mullayanagiri view point.
I reached checkpost @ 6 am which is opening time, took entrance fee 10/- headed towards Mullayanagiri view point. From parking area, trek is 650 steps took 15-20 mins for me to reach highest view point in Karnataka & waited for the SUN.
Slowly he came out from mountains & clouds, view is amazing & spectacular. Didn't want to miss atleast a blink of an eye. I also realized that I am above clouds. I wish myself to become a poet. After spending almost 1 hr there, headed to Seethalayagiri temple after paying 20/- as a parking fee
Seethalayagiri temple is dedicated to Lord Shiva, it is a holy place & a view point as well. It is just 10mins drive from Mullayanagiri view point in return. Toilets are available here. They are above average clean.
After 13km drive from seethalayagiri temple, I reached Honnamana halla falls. Can take descent photographs, I considered this stop as breakfast point. Bread omlet is okay. Took one or two photos, checked from where are water coming, water is clean but too much mud under water. Later, I headed towards Jerry falls.
Jerry falls is 10min drive from Honnamana halla falls also known as Buttermilk falls or Dabdade falls which is a private property belongs to Sagir Ahmed. No private vehicles allowed inside from here to the falls. No trekking allowed. U have to take a Jeep hire for 700/-, upto 6 persons can share this. I am travelling alone, waited for 30mins for any fellow travelers to visit but no has turned up coming there hence I skipped. But it is recommend to visit this place. 7kms to&fro distance ideally take 2hrs of duration.
Baba Budan giri temple is located under a cave on a mountain range which is 20min drive from Jerry falls. Cave has a very good smell bcoz of Agarbattis used. Photography & Videography is strictly prohibited. I spent 5-10mins in the cave.
A police cop suggested to visit Galikere lake & Manikyadhara falls which are 3.5kms & 5kms from this place. He is surprised by knowing that I came alone all my way. There is a nice lake on my way, took few bad photographs which I am not good at all. It is a off road track. Manikyadhara hills has good parking space. I parked my bike & trek is 10min through steps down. Had a fruit salad for 20/- then said bye bye to Manikyadhara falls. Skipped Galikere bcoz trek time is about 1 hr.
Headed towards Bhadra Tiger Reserve checkpost, asked localities for directions. All localities said road through a that area is worst & not recommend for riding. But I want to ride in that bad conditions of road. At check post, collected my vehicle details & checked my bag for any explosives & liquor.
Conditions are no side parking, no littering, no teasing animals, no smoking, no cooking, no alcohol, no cycles allowed, with above all have to reach other end in 1 hr distance is 24kms.
Checkpost gate has open, stared towards Hebbe falls. To my surprise road is too good, I asked myself why all localities & here in checkpost lied to me. After 3 or 4 kms I found a bump on the road & I slowed down my bike to 10kmph. From here roads are not bad, they are worst, sorry they are not worst, there are no roads at all, there is only way. Beautiful landscapes, thick forests are amazing. After few kms, I realized there is one either behind me or in front of me, yes I am alone in the forest. U should be the best rider & should be more cautious while riding here. I suggest not to ride bike alone in this route unless you are an adventurous. Small scape water falls sounds, birds sounds, make you to feel how beautiful the nature is. Slowly I reached other checkpost, it took me 55min to reach. I found no vehicle passing me in this route.
Kemmanagudi: Visit here if you have extra time in your trip. Rock garden & Shanti falls are okay. On the top of the hill, there is no entry to Raj bhavan guest house, I didn't find Bhadra reservoir only view point is there with 1 out of 5 rating in maintenance. Toilets are available & clean.
Hebbefalls: The Hebbefalls, no private vehicles allowed to this falls as it is tiger reserve area. They are 38 tigers one of their employees told me. Jeep rent is 3200/- on 8 sharing basis max. Waited for fellow travelers for 1 hr almost & more 30min for Jeep as it has to come from 12kms distance. Jeep driver has arrived & he is driving like a pro with an ease. We all are enjoying his driving. What an off road track it is. Only 1 vehicle has passed since morning on that day & ours is second one. After 30min drive for 12kms, we reached parking area in Hebbe falls which is 10min trek from here. After crossing 3 footbridges there it is Hebbefalls.
It is a STUPENDOUS FALLS, yes, Stupendous. Falls are over 100feet high. No pollution, Untouched, Cold breeze, No Algae. I just relaxed watching at them on a big rock. Words about this falls can't be explained. Only a poet can explain about this. After spending more than 90mis at waterfalls we returned back. On the way back to checkpost we have encountered a JAGUAR yes it is a JAGUAR which is a bonus in this trip. U have to be lucky to watch them. It is unforgettable ever.
Reached chikmanglur in a different route from morning ride @ 6:30pm. I am a coffee lover Purchased coffee powder in Panduranga coffee works shop which bus in MG Road. Had a nice masla dosa for a dinner @ Town canteen. Service bus good.
Reached my hostel @ 8pm. Found new people, had nice conversations, here I met that photographer.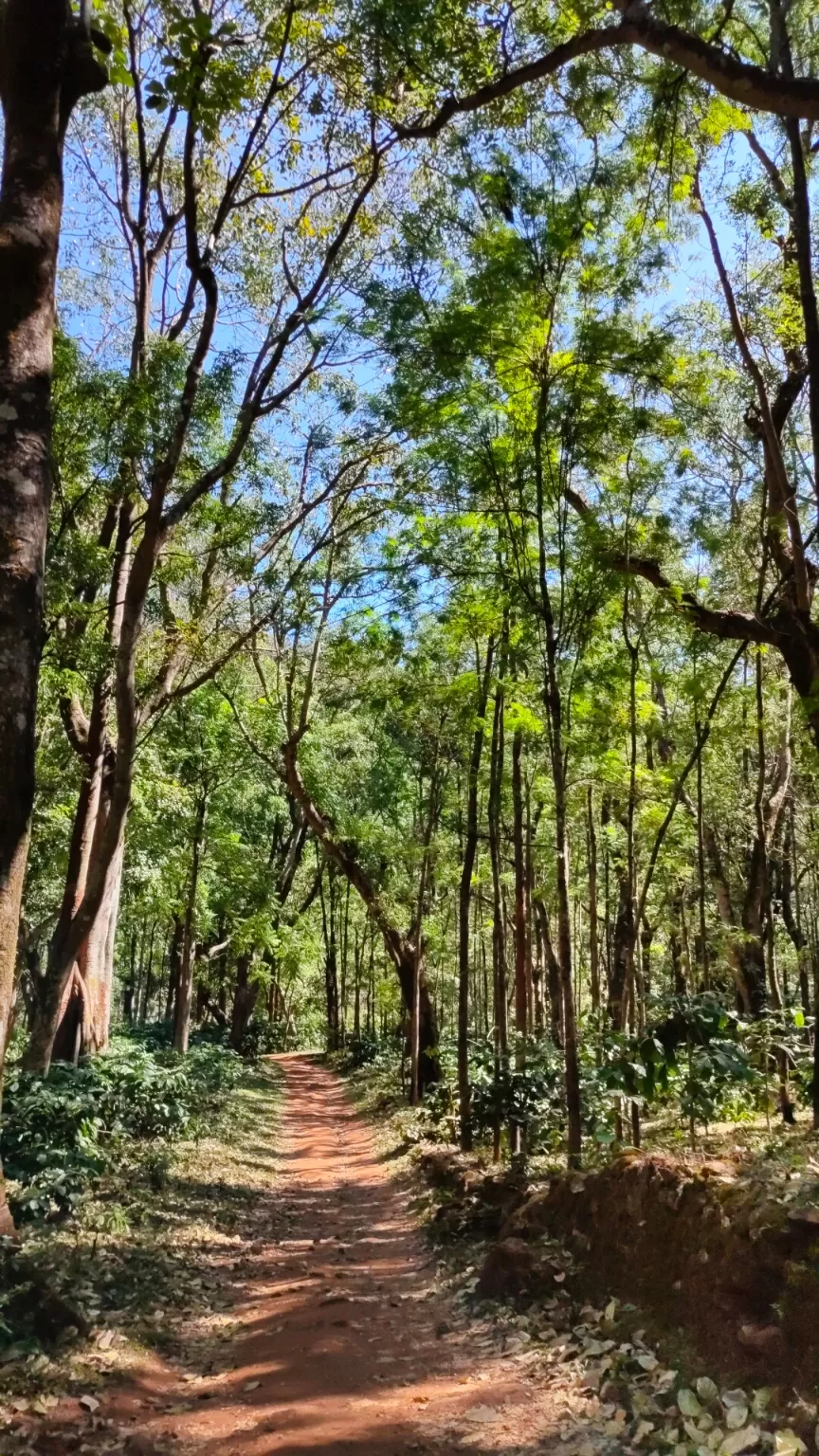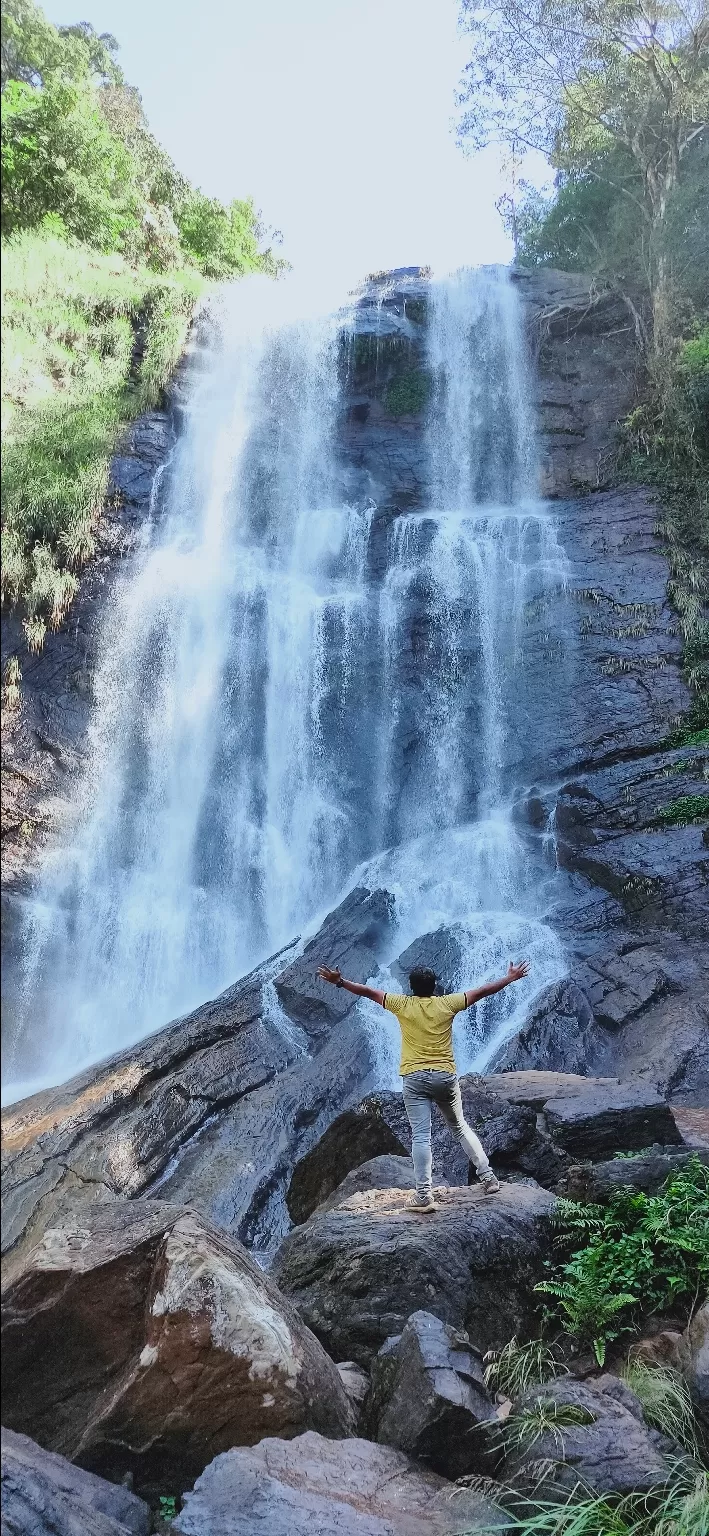 All of sudden, I started to coffee land of India. My train to tirupati is at 6pm & I decided at 5:40pm. Got no seat in train reached tirupati at 8pm. My train to Bengaluru is 9:30pm, had dinner in my aunt home got train. Reached Bengaluru on time. My friend is waiting for me with his bike at Mahadevapura. We went to his home, get freshened started at 9pm. Peak hours in Bengaluru. According to my plan I want to reach chikmanglur by 3pm. I took 2:00hrs to exit city. Before reaching highway lands are cultivated highly & agricultured. I don't want to take highways and prefer taking untouched route to reach any destinations. After getting into highway Hassan is 144kms. Reached Hassan by 1:30pm.
Forgot to mention, A I20 car door was not locked properly, I felt dangerous, I want to inform about same to driver. I drove really fast & tried hard but couldn't make it on my FZ 2014 model. Had a nice dosa at a hotel after Hassan with immediate sugarcane juice of 2 glasses. It's nice to see that sugarcane vendors didn't have ice as an option. I never prefer ICE.
I reached chikmanglur by 4:45pm. I am so tired & want to get relax. I had no booking. After reaching chikmanglur I booked Zostel which is 7.5km from chikmanglur. I took long time to find route to coffee museum. It is maintained by central government of India. The history of coffee u will know here. How Baba Budan smuggled 7 coffee beans from Yemen & turned it into coffee land of India. Reached Zostel at 7pm. Had a nice filter coffee & rice roti for dinner.