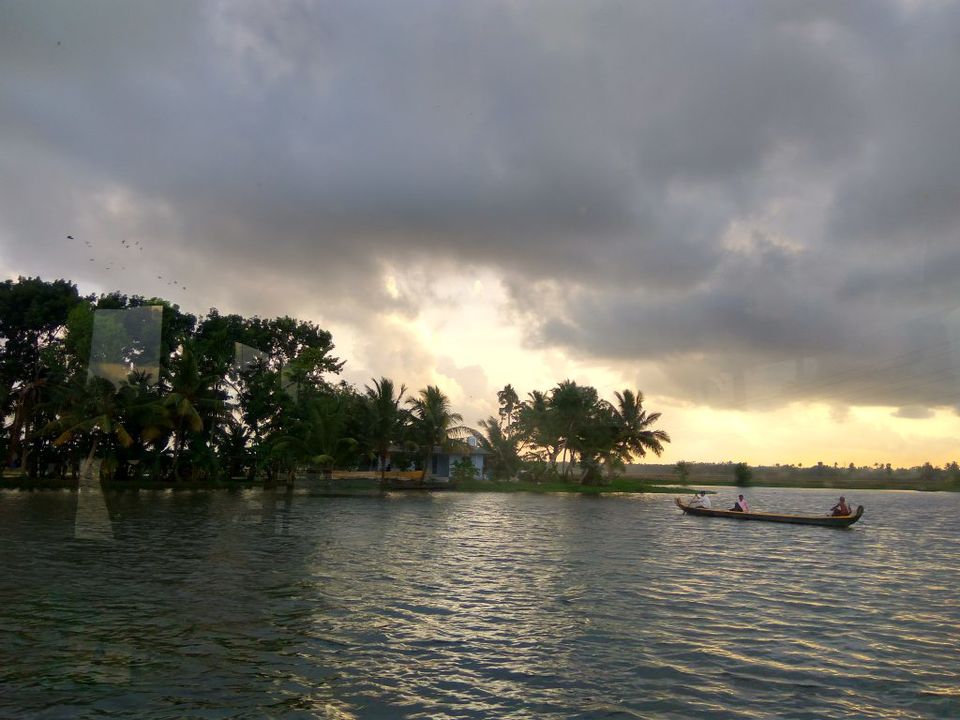 Lying parallel to the Arabian Sea, the tranquil stretches of emerald backwaters in Kerala will take your breath away. The backwaters network in Kerala is fed by 38 rivers and we chose Citrus Retreat Resort in Allepey that lies on the banks of Pamba River. Originating from Sabrimala Hills, this river is the third longest river of the state.
To reach this slice of heaven, we had taken a 3 hour train ride from Thiruvanathapuram, the capital city of Kerala, followed by a 20 minute ferry ride. We were happy to see the Operations Manager, Mr. Chan Vasah who had especially come to receive us. Upon arrival we were welcomed in a traditional manner - with Tilak, a big smiley Namaste and delicious Mango shots. We had booked the rooms via booking.com and it took us mere 3 minutes to check-in. Mr. Chan walked us around the property and the moment he showed us our room, we knew we had made the right choice.
As the fiery sun dipped into the Arabian Sea, we stretched out lazily on the cane swings. We were soon invited for tea and snacks at Tamara, the floating restaurant. Tamara in Malayalam means Lotus. After a cup of kadak chai and some pakoras, we headed for an hour long cruise. The ship looked beaut! As we progressed along the banks of Pamba, we were awe-struck by the exquisiteness of the place. This cruise service was complimentary and we loved every bit of it!
As we headed for dinner, we were pleased to know that there would be a traditional dance performance as well. Soumya, who was pursuing her Masters in Dance performed Bharata Natyam, an art form that originated in the temples of Tamil Nadu. What followed was an ambush on the scrumptious spread of food. From Allepey Meen Curry (Meen in Malayalam means fish) to Kappa (Tapioca) to coastal style Chicken Curry to fish fry, we digged it all! And here we won't forget to mention that they also had Mutter Paneer! Little joys for the vegetarians! ???? The desserts section too were mouth-watering!
For the ultimate indulgence, their in-house spa center offers gentle pampering with a variety of massages and therapies. A must-try here is the ultimate foot massage that relaxes every muscle. The resort also had a well-equipped gym. Working out never felt so fulfilling! Thanks to the serene backdrop !
Whether your idea of a holiday includes Yoga in the morning followed by a great swim, lazing around playing chess and snooker with a glass of wine or simply cruising around exploring the magnificent backwaters, Citrus Retreat Resort has you covered.
Signing off with some of the pictures from the trip. Thank you @all_places_unseen for being the official photographer. Much love!