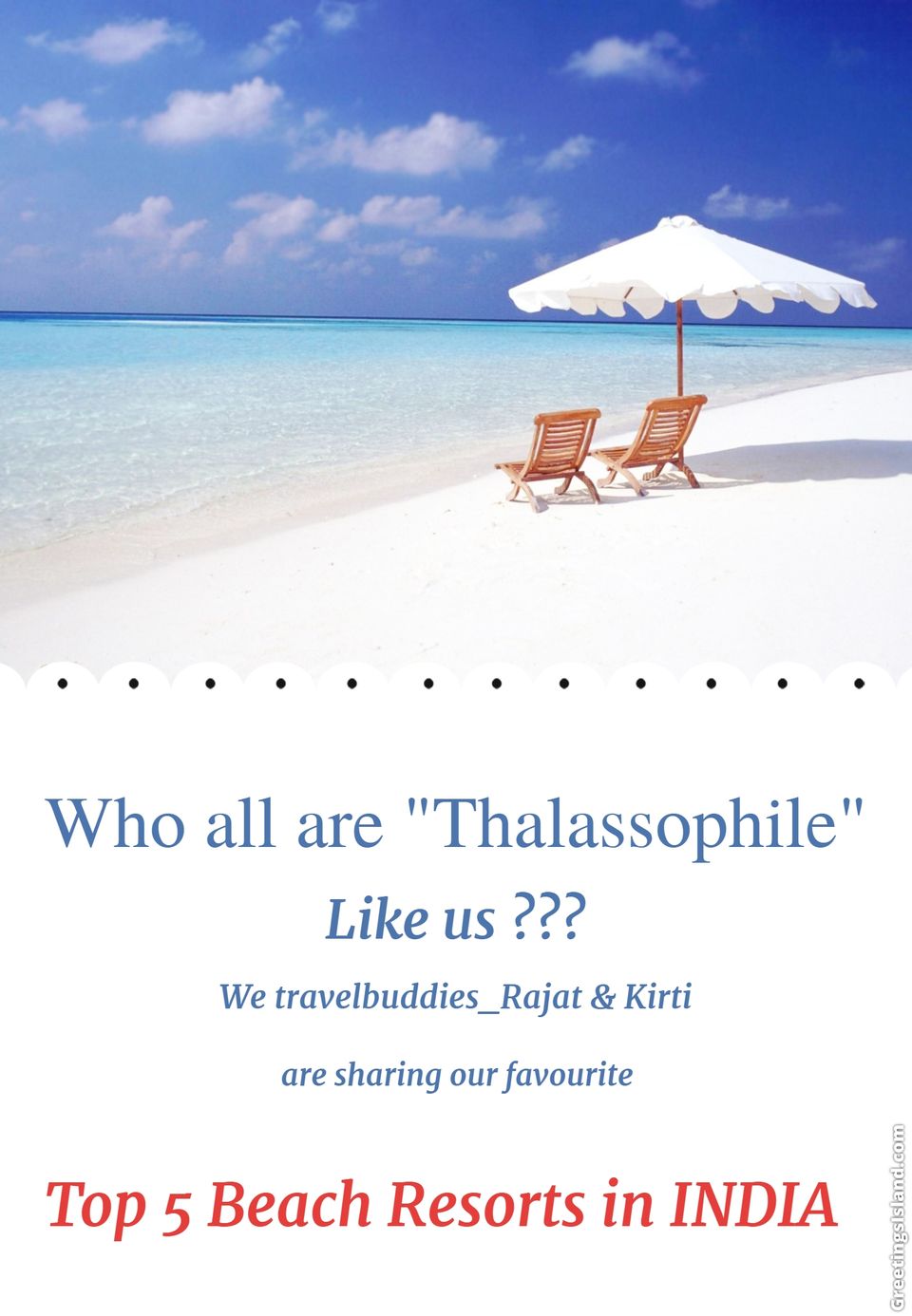 Hola everyone!!!!
Hope you all are enjoying your weekend!!!
As you know we are quite passionate about travelling and exploring the unexplored..like you all!!! So, today we thought to share our favorite beach resorts in INDIA. Although, we keep on travelling outside India as well but we never miss a chance to explore our culturally diversified and beautiful country "INDIA"❤️❤️
.
.
Below is the list of our favourite resorts..yeah!! there are multiple reasons attached to them such as beauty, greenery , organic treatments, peace etc etc...which kept us connected to nature and helped in refreshing our soul:):)
1. Barefoot beach hotel, Havelock island
2. Taj fisherman's Cove, Chennai
3. Taj fort aguada resort & spa, Goa
4. The Leela, Kovalam
5. Abad turtle beach resort, Alleppey..
.
.
So.. start ticking them off from your bucket list ✅ .