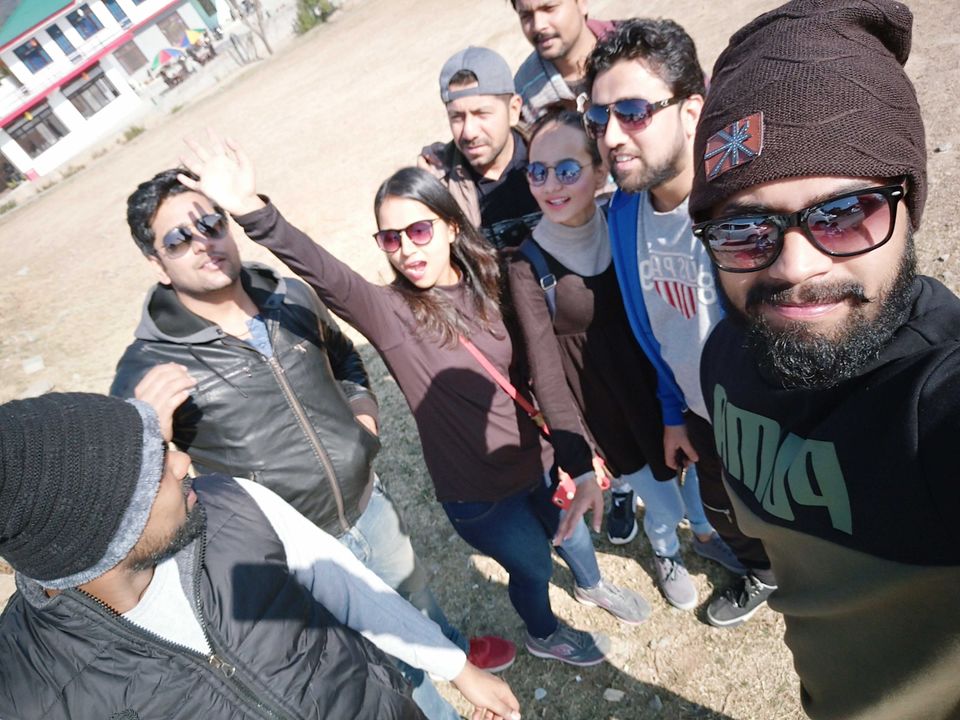 Breakups break us inside out, making us feeling lonely and helpless. However, that isn't the case for me. For anything bad happens to me, I travel to revive myself, for anything good that happens in my life, I travel to celebrate, and if nothing happens, I travel to energize my zeal.
I planned this trip shortly after a major heartbreak. I wanted some peace of mind to make myself feel better again. Also, New Year was approaching, and I did not want to sink myself in the grief of the tragic end of a five-year long relationship. One of my close childhood friends also agreed to accompany me on the trip.
I was scrolling my Facebook account and came across an advertisement by a travel organizer regarding 3D/2N New Year Trip to Bir Billing. I wanted to do paragliding there since many years, but due to one reason or other, I could not make it happen. So, without thinking much, I dialled the number shared on the post. I got connected to Puja and enquired about the package. My friend and I made payment and booked the package the very next day.
Apart from we two, there were seven more people (complete strangers to me) who were about to join us on that trip.
On the day of leaving Delhi for our much-awaited Bir Billing Trip, I got a shock from my friend. She said she could not join me for the trip due to some urgent office work. At first, I thought to cancel the trip as I wasn't familiar with any of those seven people, but I really wanted to go on this trip.
I kept all the excuses and negative thoughts aside and thought to give it a try. After all, I was going there just to have some peaceful moments, right?
At around 8 PM on 29th December 2017, I reached the pickup point as per the itinerary. I was a little bit nervous as till yet I did not have a word with any of those seven people except my coordinator Puja (that too for sharing trip related details over WhatsApp group).
When I reached the pickup point, first I met Nitin, who was extremely friendly and helpful. Soon all other 6 joined us. Initially, I was comfortable talking to Puja and Nitin only. Gradually during our road journey, I was introduced to all. We had a good conversation during our overnight road journey.
When we reached the camping point, we unpacked our luggage and relaxed for a few hours. By then, everyone became comfortable talking to each other and I sort of started liking these crazy bunch of people (yes they really are!). Soon we headed towards the paragliding point. Till then we had a normal conversation with each other. The real faces of each of us revealed when the night approached.
During the night, we had a few drinks!
Sorry….not a few….most of us were drunk heavily. And I was shocked to see the capacity of these boozers. I was hesitating to have a drink initially as everyone was stranger for me and this was my first trip alone. However, I wanted to relieve myself from the stress of a broken relationship. I wanted to lose control so that I can forget my work, my personal life, my future for a few moments. Plus, without alcohol, it was becoming tough for me to talk to 7 strangers. Three pegs down, I started feeling light. Everyone looked a little more familiar, and soon, due to the effect of alcohol we started having a friendly conversation.
After gulping down a few more drinks, we were on the dancing floor. Trust me; I had never danced with strangers in my life before. It was strange, but I was feeling happy to lose myself. Alcohol can do wonders! It was only a few hours that we had met each other, and now everyone was dancing together like an elephant gone mad. Haha….no I am not exaggerating, we all were dancing like animals got free from a zoo after many years.
A few hours later, Puja and Kunal were carrying me to the dining room for dinner as I was unable to stand on my feet. Soon I went inside my tent to sleep. Next day we all were holding our heads, fighting the hangover of the previous night.
We became so comfortable with each other by then. All of them looked familiar. We had breakfast and went for a short trek on the mountains. It was a beautiful experience. Our guide Thakur Karamdeep Singh made this trek so enjoyable with his melodious voice and talent of playing mouth organ. We were there in the midst of lush greenery, on the top of a hill, listening to this man doing wonders with his mouth organ.
After such a relaxing trek, within a few hours, we were back to our camping site. We played cards, talked to each other non-stop, and soon the night arrived. It was 31st, December. The last night of 2017. Again we had some booze. And this time, not to become familiar, but to enjoy our newly developed friendship. We were dancing like crazy maniacs again. At 12 in the night, we hugged each other and wished each other a happy new year. This was my best new year celebration I could say.
That night, we did not sleep till 4 in the morning. In the bone-chilling winter of January, we were outside our tents, sitting under the open sky, talking to each other (all nonsense but enjoyable). Next morning we played cards for a few hours, clicked some group photographs and left the camps to board the bus for Delhi.
By then we became very good friends. It has been over four months now, and today we meet and talk to each other very often.
I have traveled to many places and met many people in my life, but have never met such a bunch of crazy fellows before. I could not believe how once strangers, can become such good friends, and that too in just a few days' time.
I started that trip with strangers and came back with new friends. I started that trip with one broken relationship but came back adding more beautiful relationships in my life.
Abhishek (the craziest of all), Puja (the protective girl), Manish (the hookah expert), Kunal (teddybear), Uttam (the sweet guy), Nitin (the most helpful and caring man) and Shashank (sannata) – love you guys for making life more beautiful.