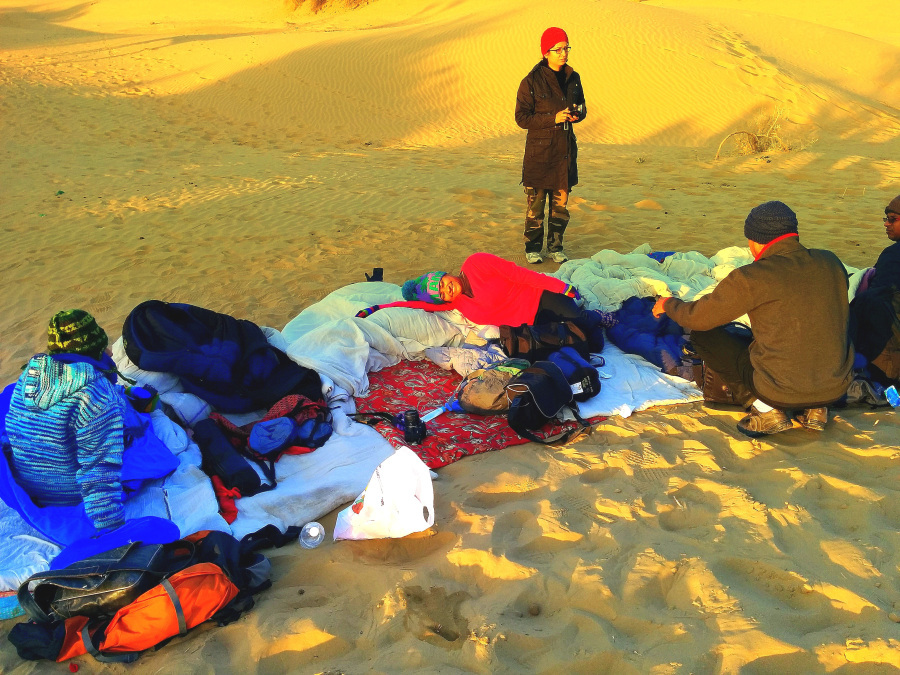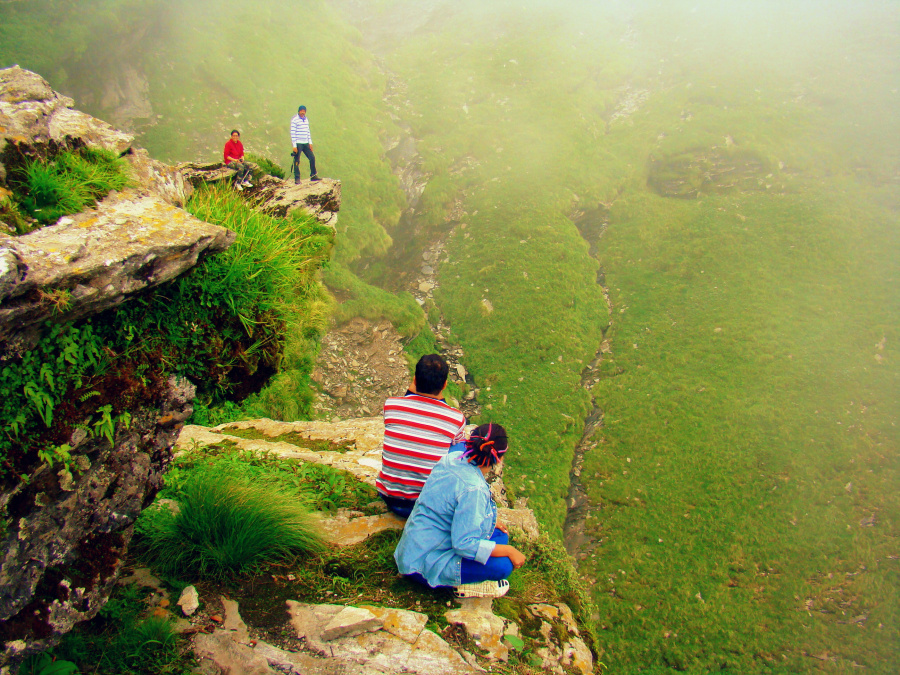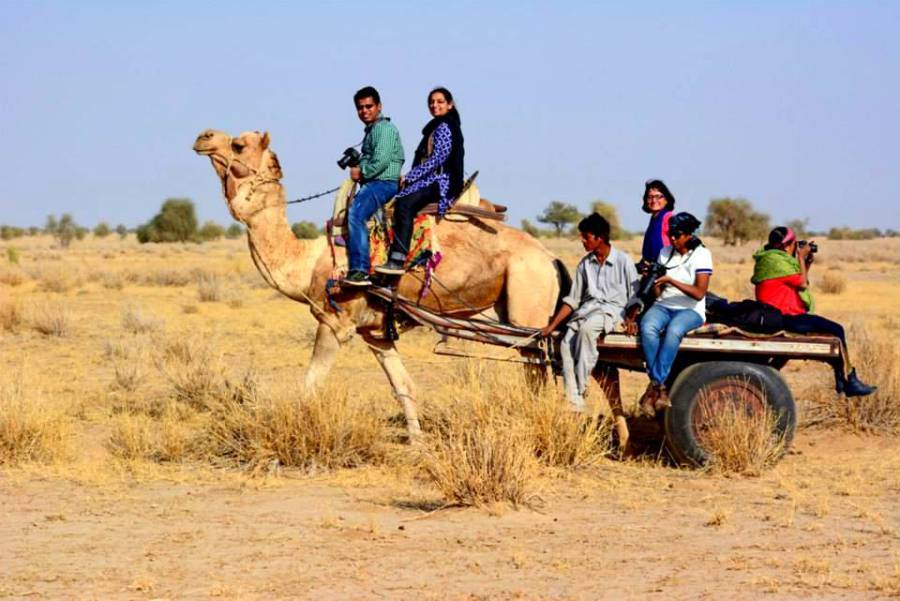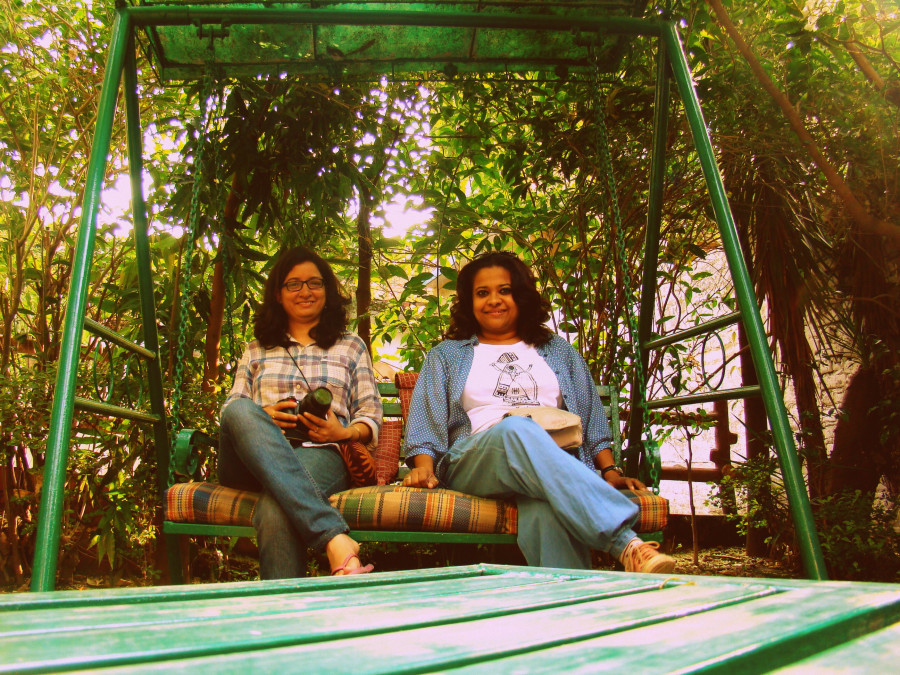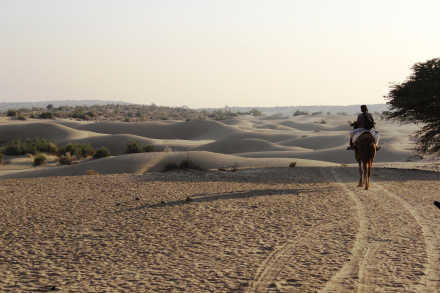 L'arte d'arrangiarsi (Life is for living and learning) - the art of making something out of nothing; the art of turning a few simple ingredients into a feast, a few gathered friends into a festival.
'Hi' followed by non-stop chatter.......And final good bye!!
I travel for the love to see those unknown terrains, see distant lands and taste different flavours. As Jan Myrdal puts it, "There is a third dimension to traveling, the longing for what is beyond." Bitten by the travel bug, whenever I have packed my bags, I was always sure to explore, know and realise something new. I have always have tried to adapt myself to the new landscape with every step, as I feel that this is how you can receive more and return enlightened. Clearly, an ordinary life has never interested me.
After a few travel escapades, I realised that travel tales are aptly spiced when explored with a bunch of strangers. Yes strangers! People I have never met, never spoken!
There is always an itch of uncertainty in the unknown. The lingering thought of how well you will get along with the "Familiar Strangers" (A term coined by my friend). Will it be smooth or will it leave you at the mercy of your books and earphones?
But if stories of travel are to be believed, you can't overlook the excitement and anticipation of travelling with unknown people. The pleasure is ultimate. Mind you, you got to be prepared for few compromises too. Unknown territories and unknown faces make the perfect plot as you kickstart a whole new journey. It is nonetheless an exercise of self-discovery.
With anxiety clinched to my heart, I have taken this plunge TWICE to travel with some really cool, full of loving strangers, who I can now call friends. Last year when I packed my bags for a trek to the world's highest shiva temple - Tungnath, I had no clue about my companions. My journey of six days started on an impromtu note. And much to my delight, I got to meet a bunch of equally super excited travelers. It started with a cheery yet apprehensive, 'Hi, Ayandrali here...' and flowed into days of non-stop chats, laughter and some whispers, luckily no compromises this time.
Everyone was different but what united us was our love for travel. We all possessed different skills. A doctor, a sexy salsa dancer, a travel photographer, another simple travel enthusiast with not much on his agenda, we all were nothing but travellers on that journey. As the roads took turns, so did our stories, and all I knew was travelling with these 'new'strangers would give me a chance to know them, share some more experiences and go back with some enriching stories to tell. We were all strangers to each other with the same destination but different agendas.'
The most adventurous part about the journey was how each one of them contributed to making the trip more memorable. And without even knowing it, we all ended up being 'travel mates'. Having said that, life is full of surprises, so don't be shocked when you find at least one 'constant complainer' category too. Word of Advice: Choose to ignore them. My journey all through saw many new inhibitions being shed, new layers being revealed and some laying the foundation for a life long bonding.
Once these new bonds are formed, the time just flies and before you know, the journey comes to an end, leaving you all at the same place where it all started. While parting we all know that this union may not happen again, where we all are in one place at the same time. The most memorable or adventurous part of travelling with these 'strangers' is that they are all there to make your trip memorable- The GOOD, The BAD or The UGLY way.
So if travelling solo is challenging and fun, travelling with some unknown souls offers you a chance to discover the thrill of the unknown. They enrich your memory bank and days later like today, they end up being a part of your personal pages. If there is one thing that was my take back home, it was the fact that in spite of all my apprehensions about travelling with strangers, the whole experience of travelling gave my life a new meaning and was something that I GREATLY enjoyed.
POINTS TO PONDER
Initiate a conversation, rather than waiting for someone to come ahead
Don't go with any preconceived notion
Carry your favourite books / music ( In case things do not turn out to be as pleasant)
Listen what others have to say, be open to discussion
Be flexible
Exchange stories, that will help you bond.
Carry your SMILE
Frequent searches leading to this page:-
travel with strangers, trip with strangers, travelling with strangers, travel with strangers app india, travel with unknown group, manali trip with strangers, travel with strangers india