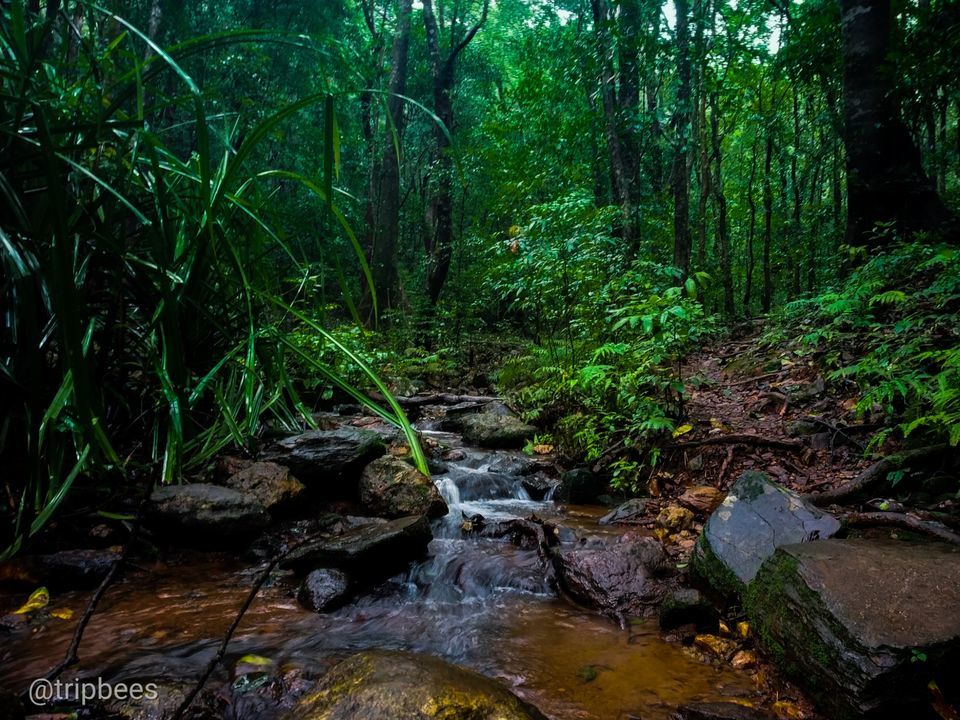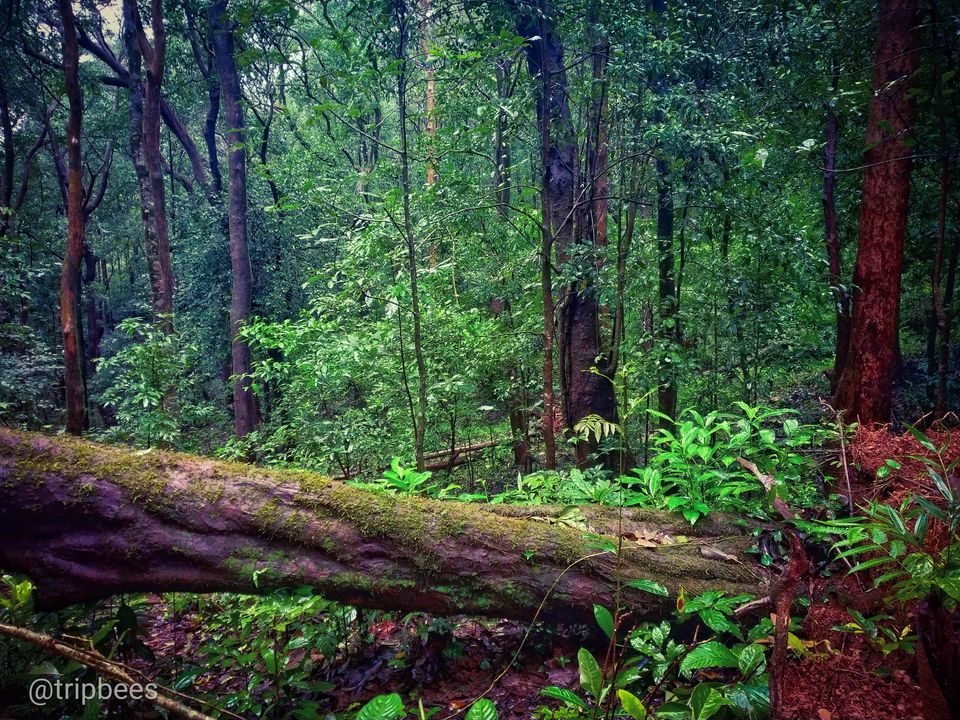 "Just Imagine you are in a forest, it rains every time and looks green everywhere you turn. The humming of water streams and the breathe of the trees on every step. Then once in a few seconds fog crossing over you and the chillness hugs you with love. Yes that was i felt when i am doing this trek. The nature i love most gives me its love back more than 200% in this trek".
I am lucky to be in Karnataka for its Western ghats and the climate it holds. There is number of options it gives us to escape of our material life into feel of actual living.
Trek Type : Weekend Trek
Altitude: 4.406 ft.
Trekking Distance: 14Km
Difficulty: Moderate (Beginners also try)
Region : Shimoga (Western Ghats)
Distance: Approx. 400 km from Bangalore.
Accommodation : Chitrakuta Homestay,kodachadri road,hosanagara taluk, shivamogga, Karnataka 577425.
This was my first trip with a travel group which was hosted and planned by my friend. She was calling me for a number of events before but somehow it was not happen for a long time but finally we have done this wonderful trip with 16 other members.
Our travel is started from Masjectic in a mini bus around 8 pm. As usual i have got my seat in last row (as like in school and college) which makes me more comfortable with my friend murali.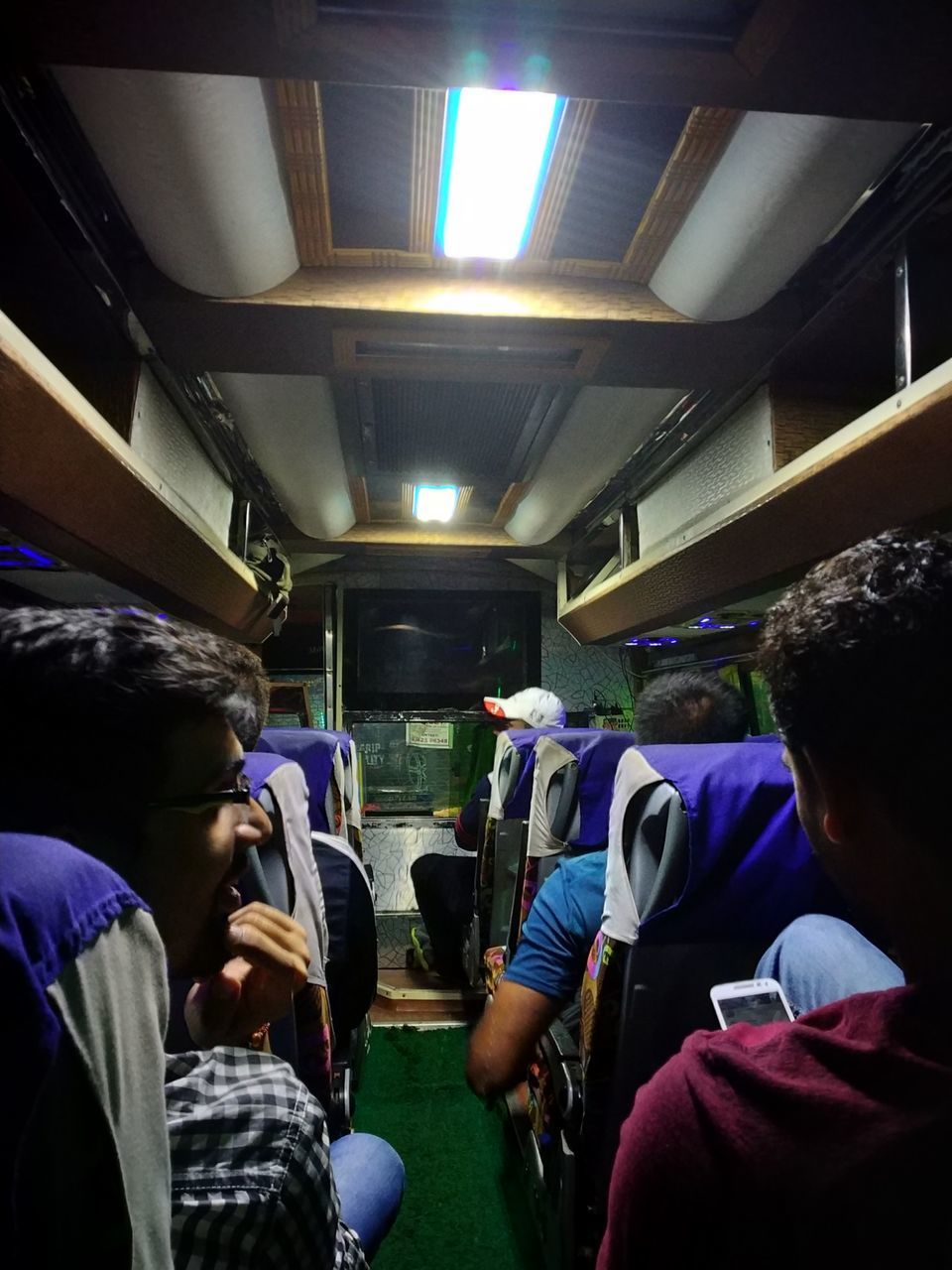 At initial the surroundings filled with new faces and complete strangers. We all been travelling quite for some time then our organiser greeted us and started the intro section. We all came to know each other and become more familiar with each other.
Then dinner time came, we stopped at highway restaurant and took some photos.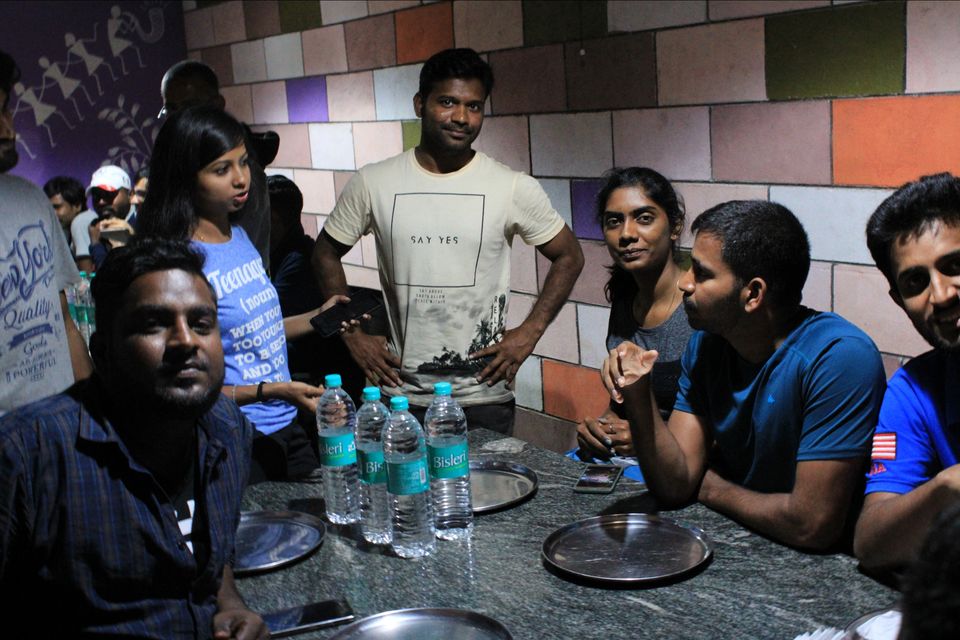 After dinner, felt more energetic and started our journey. Now we all are very active and our dinner time helps to know each other more better. Fun time started for us and we randomly started dancing in our bus for multi-language Songs. The dance shows goes for around 3 hours minimum i guess and i have repeated the same steps for all the hours and happy that my friends accepted it without boring. After this most of them were slept and i didn't get a proper sleep.
Reached shivamoga and teasted the shivamoga special "idli" at 4.30 AM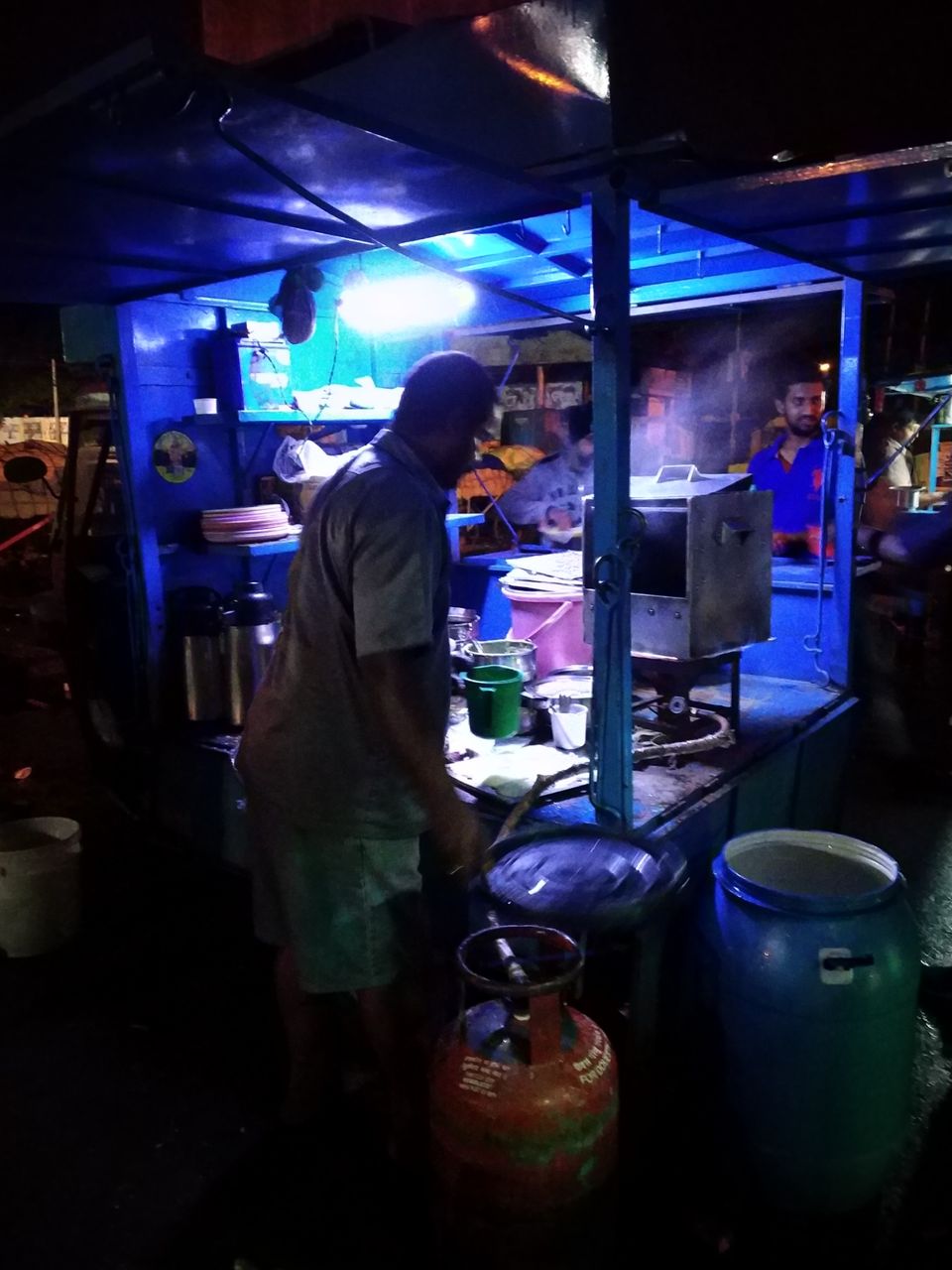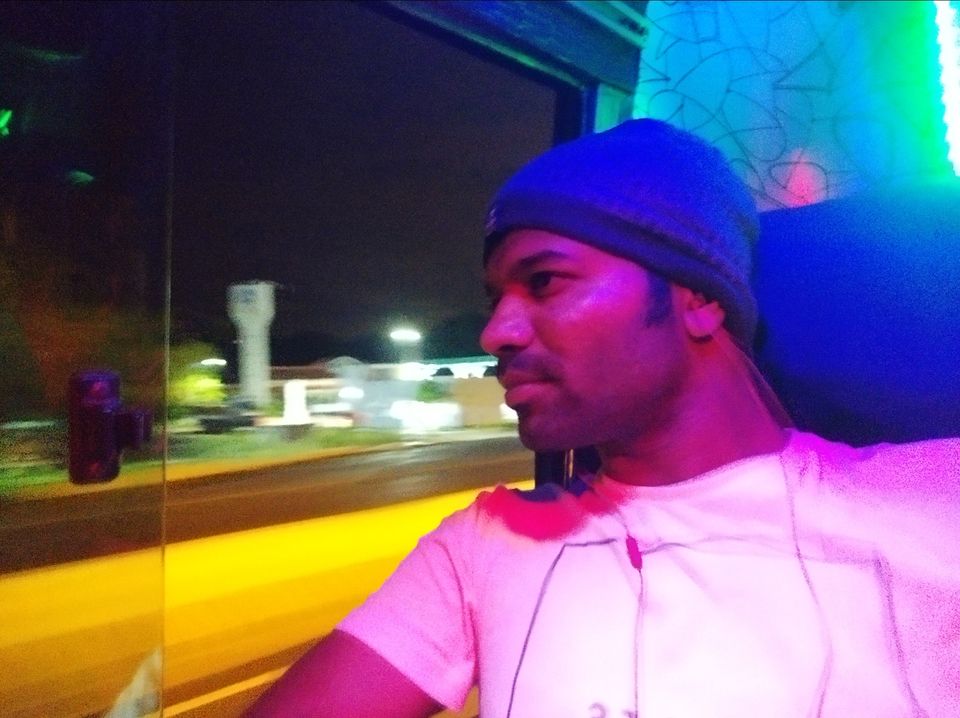 We reached our homestay around 7 am and the kodachadri welcomes us with rain. The climate was romantic and anyone could easily fell in love with it.
Note : i have not planned this trip, im jus sharing my experience and the world that i have seen with my lens. Please google for information on Kodachadri homestays and trips.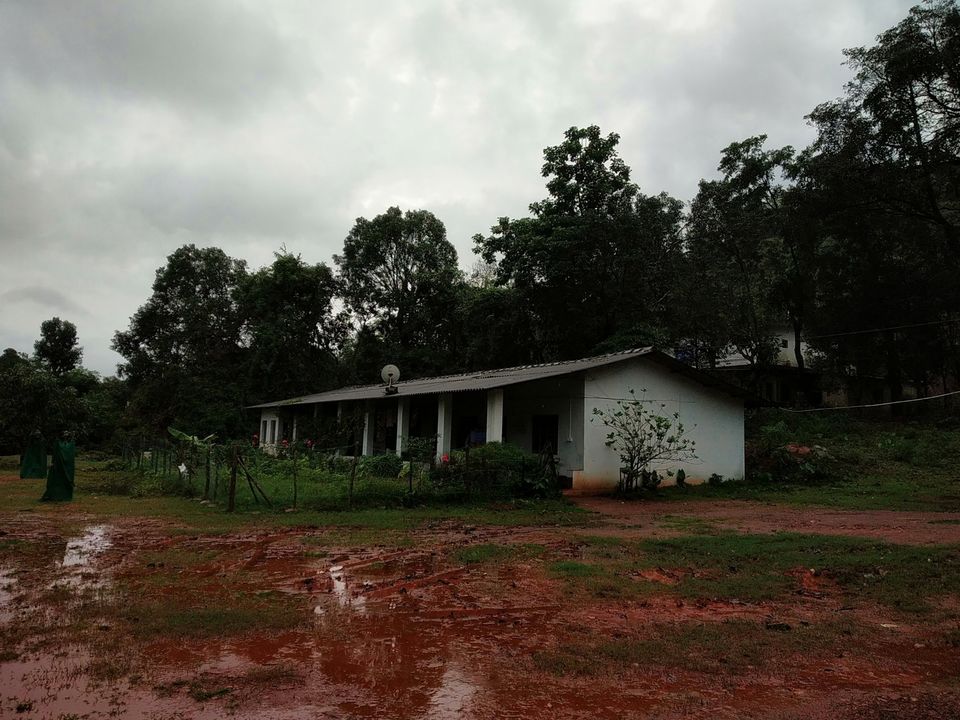 As soon as we reached, all of us quicly refreshed and finished our breafast to make early start of our adventure into kodachadri trek.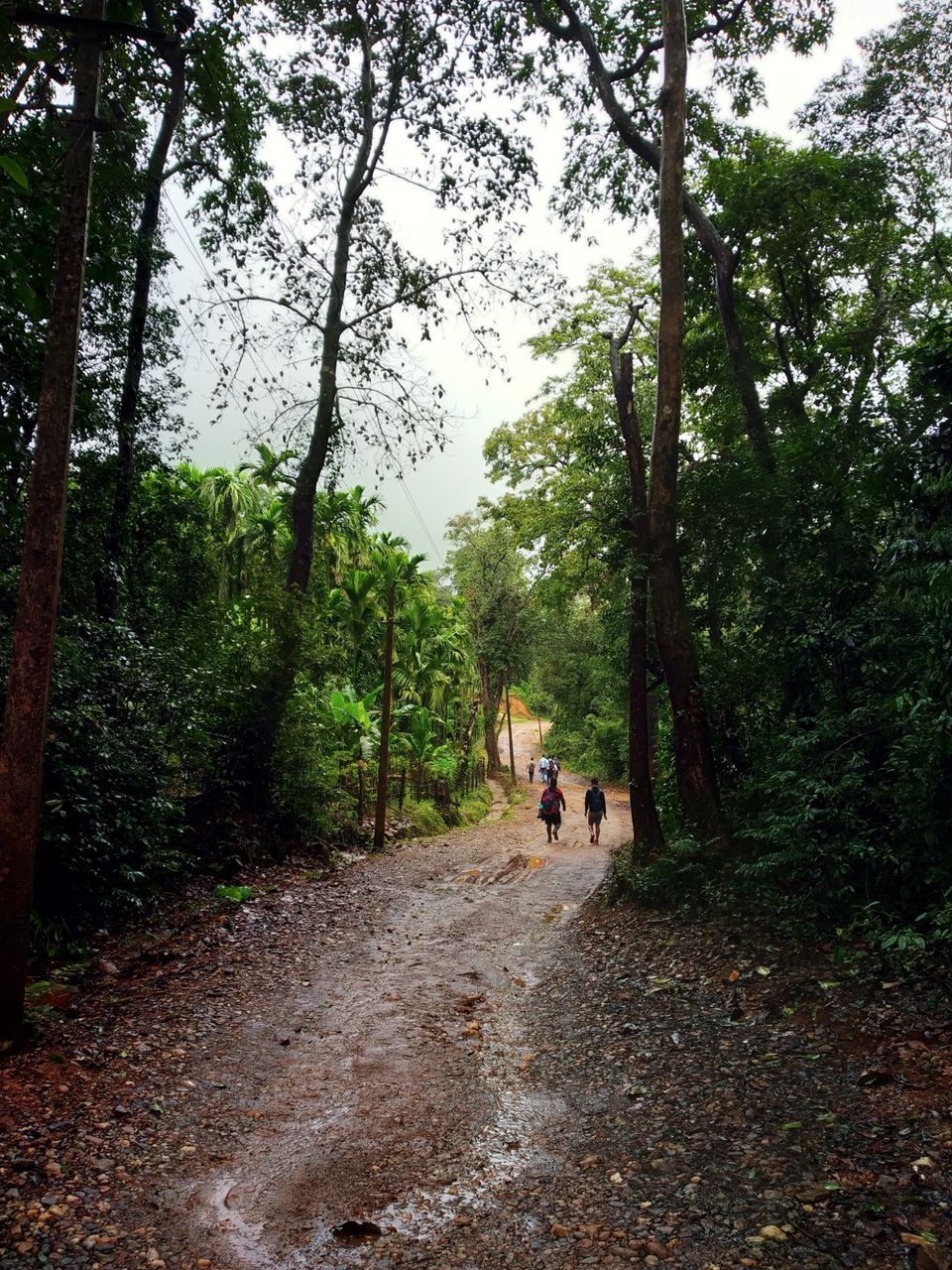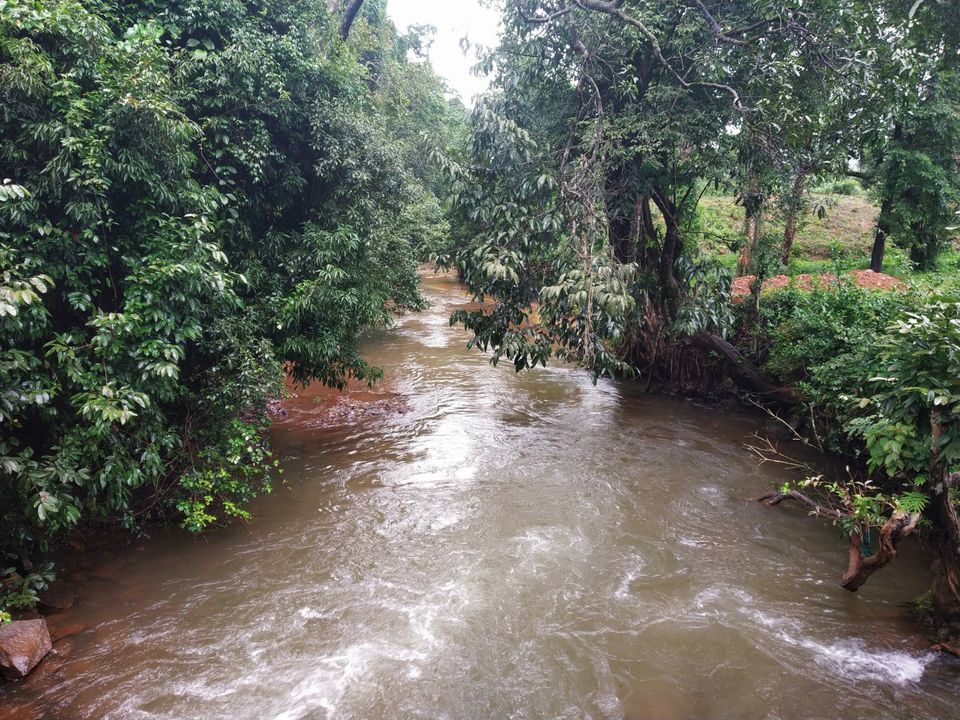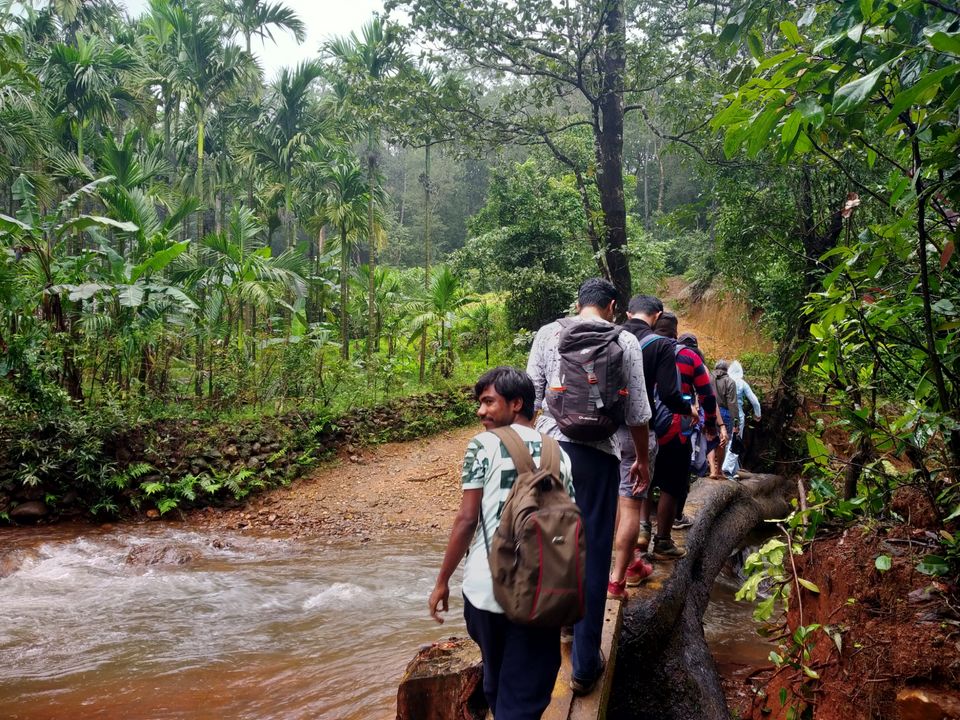 End of normal path and start of forest path.. due to continous rainfall the path is muddy and leeches are more.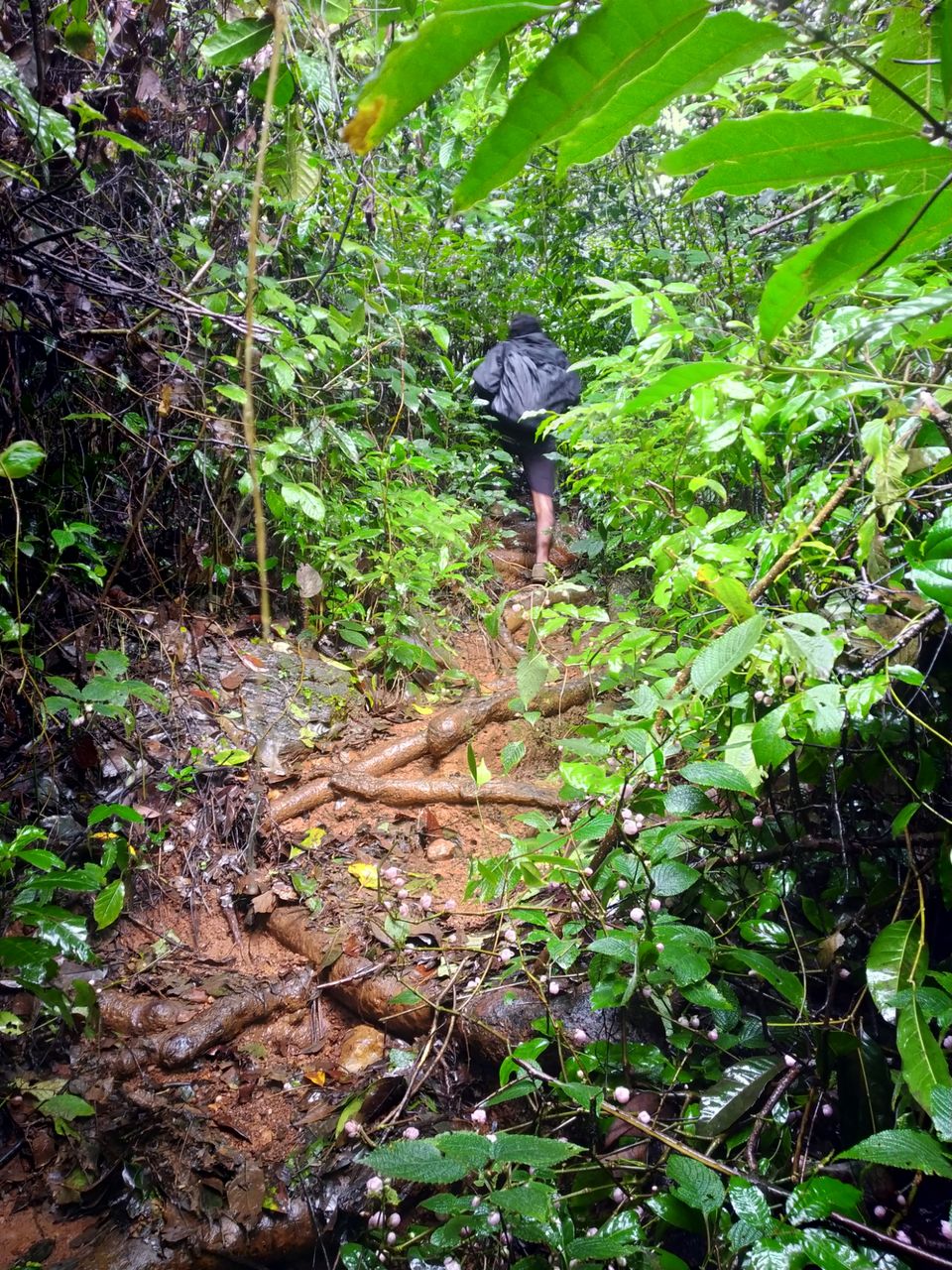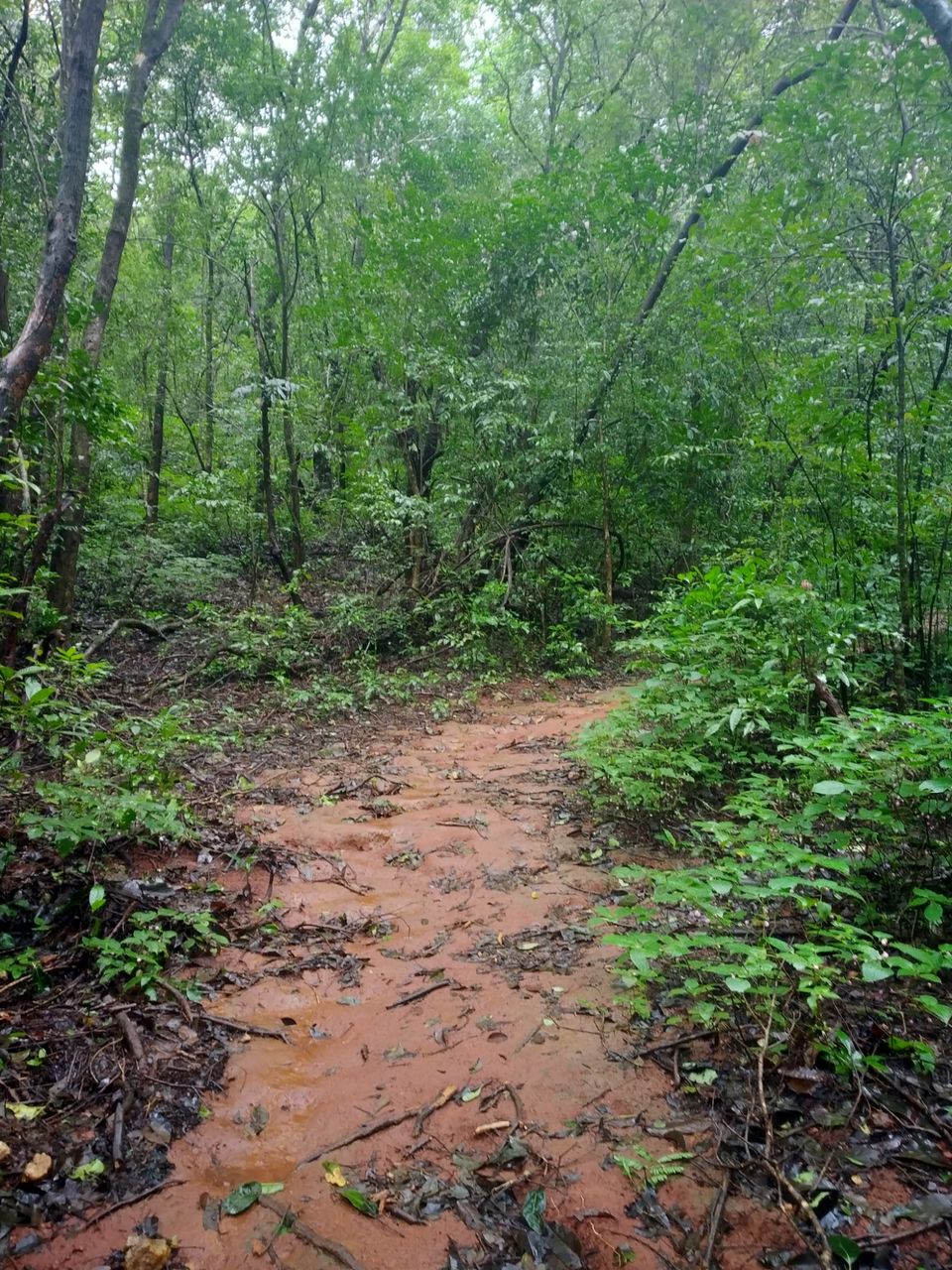 all of us encountered atleast a leech bite.. from my side i got 6 bites.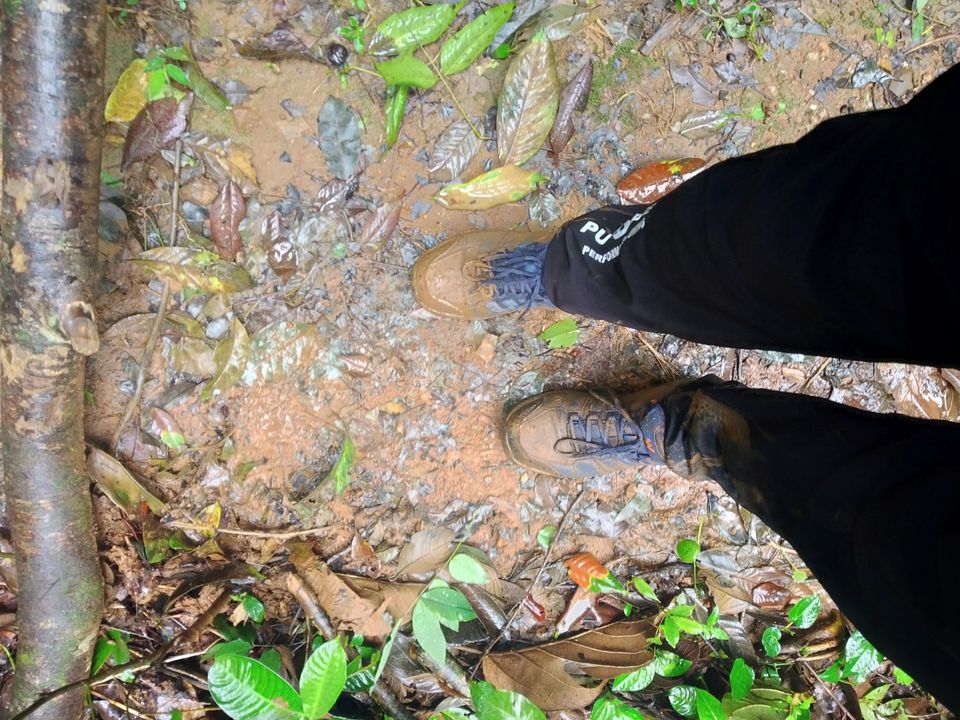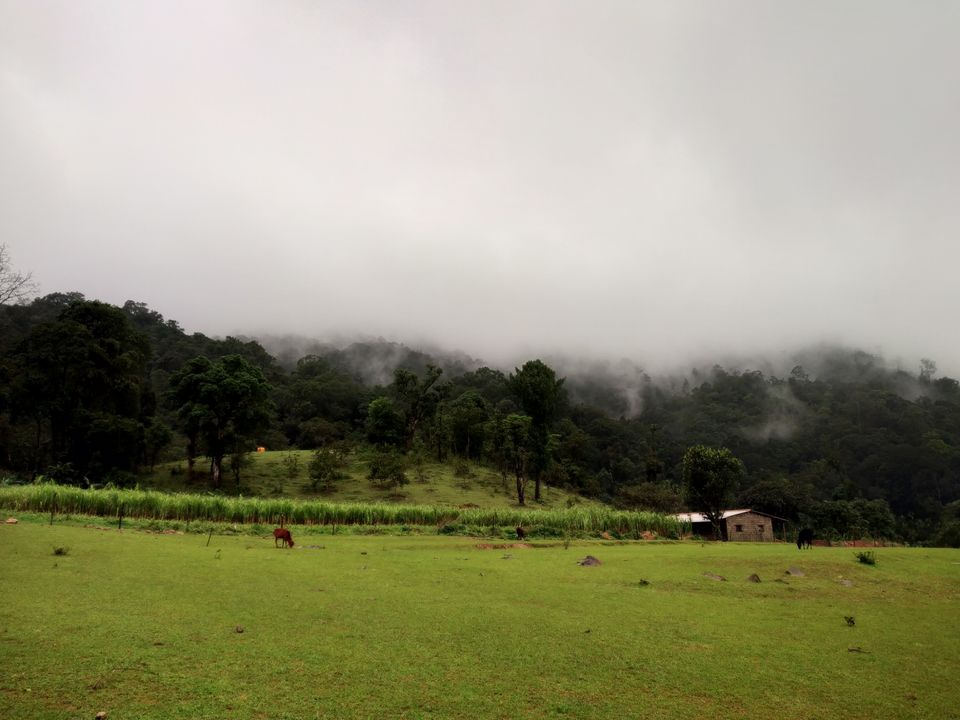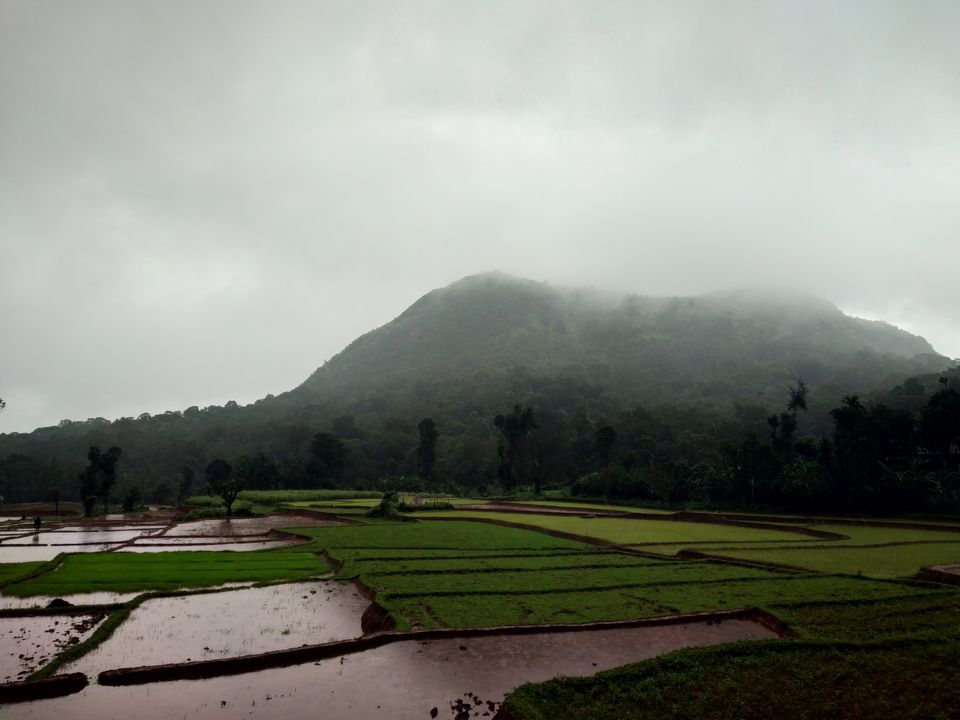 After few km walk, the hidlumane falls view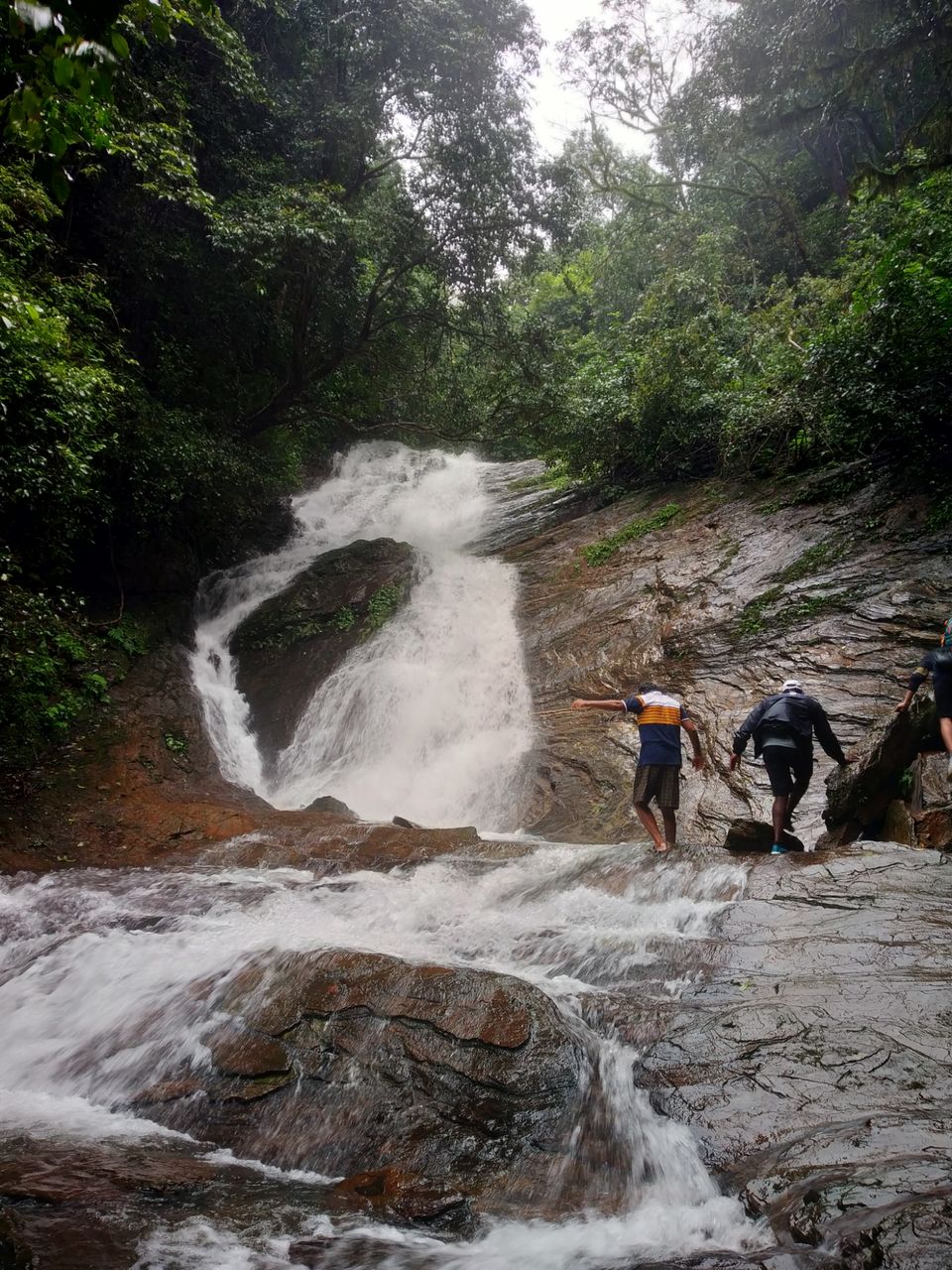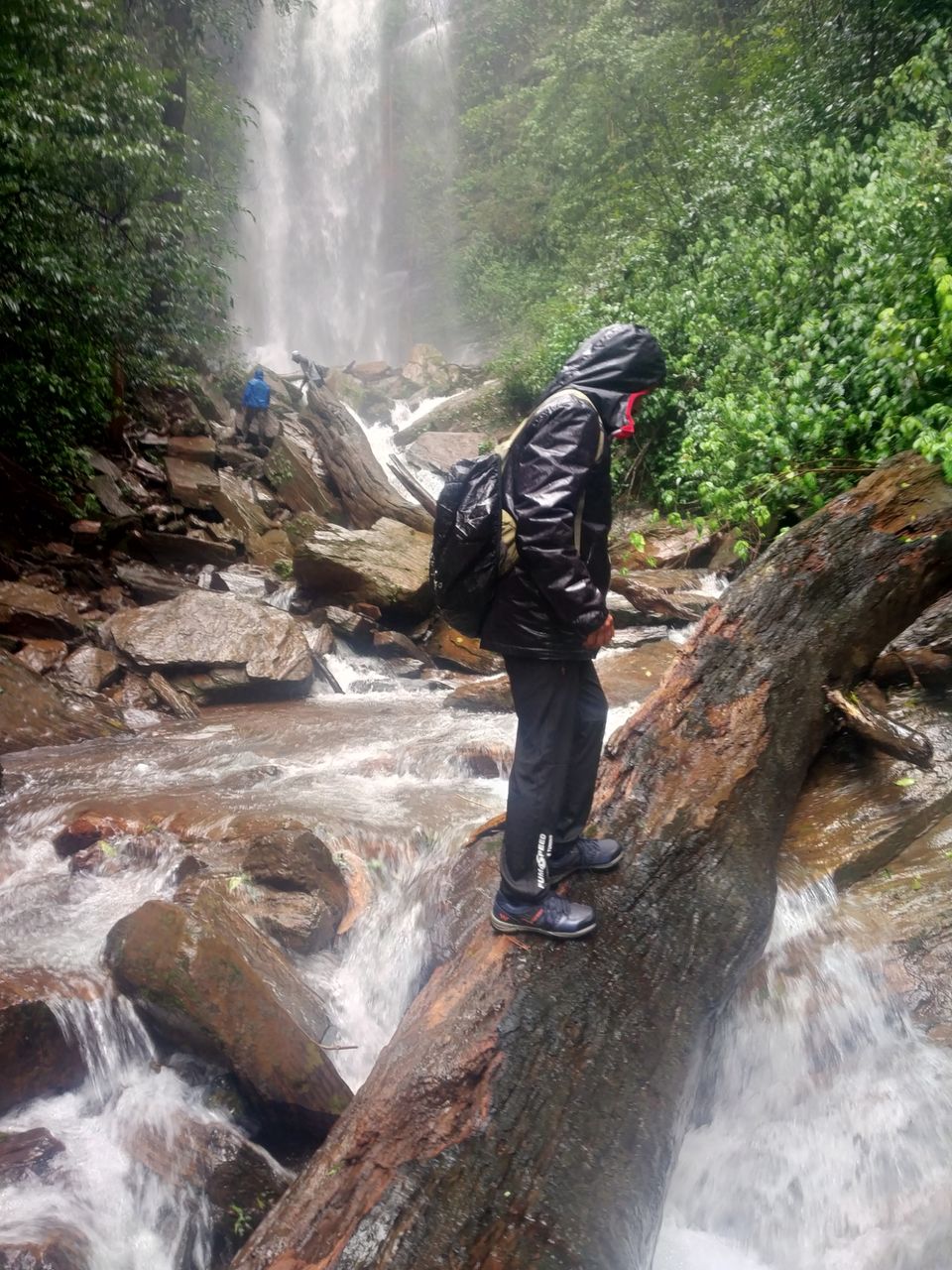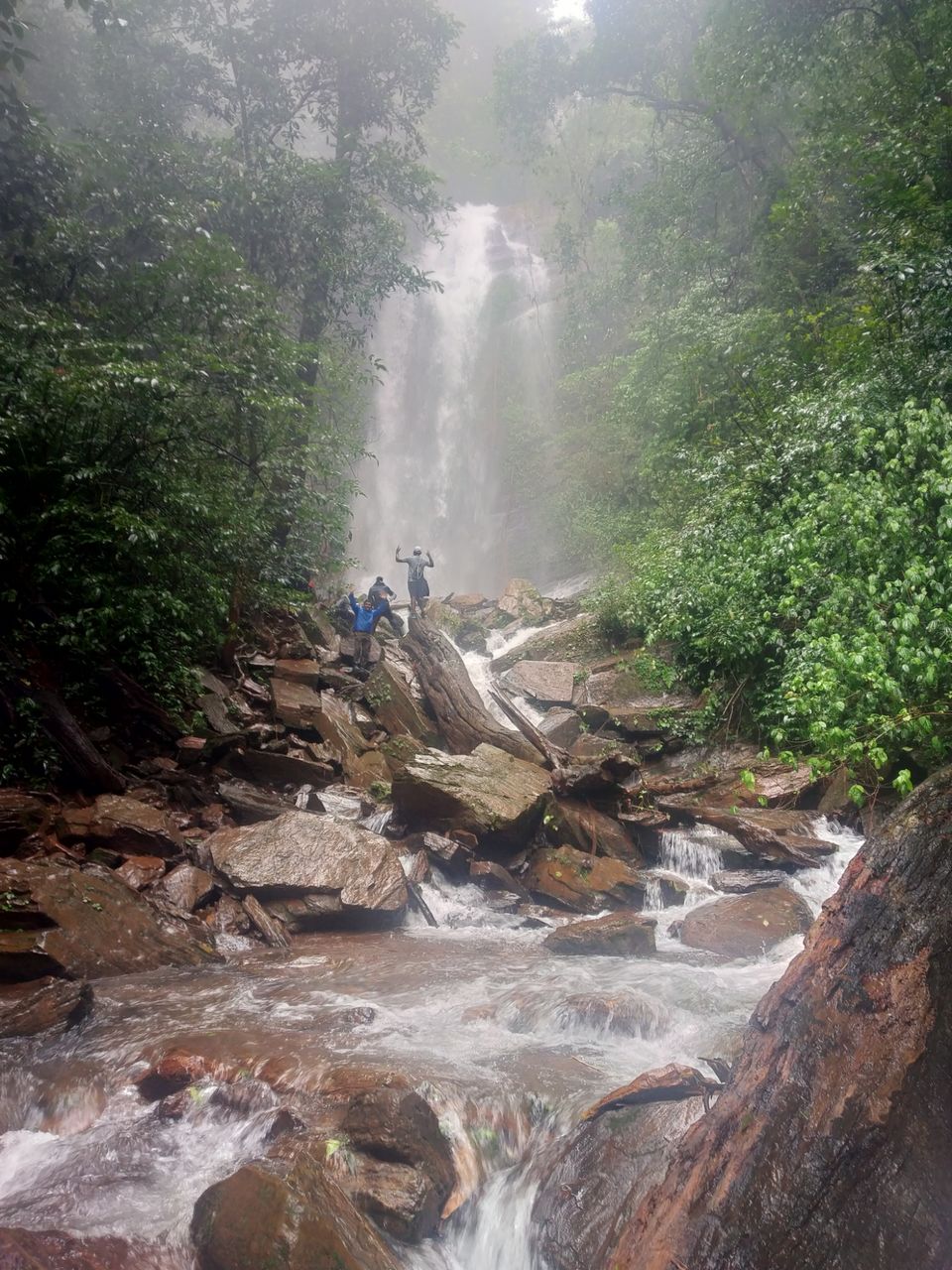 we were completed half of the trek by now.. the remaining is little tougher. After this there was more steep in our path. We all got a enough relaxation here and enjoyed the moments.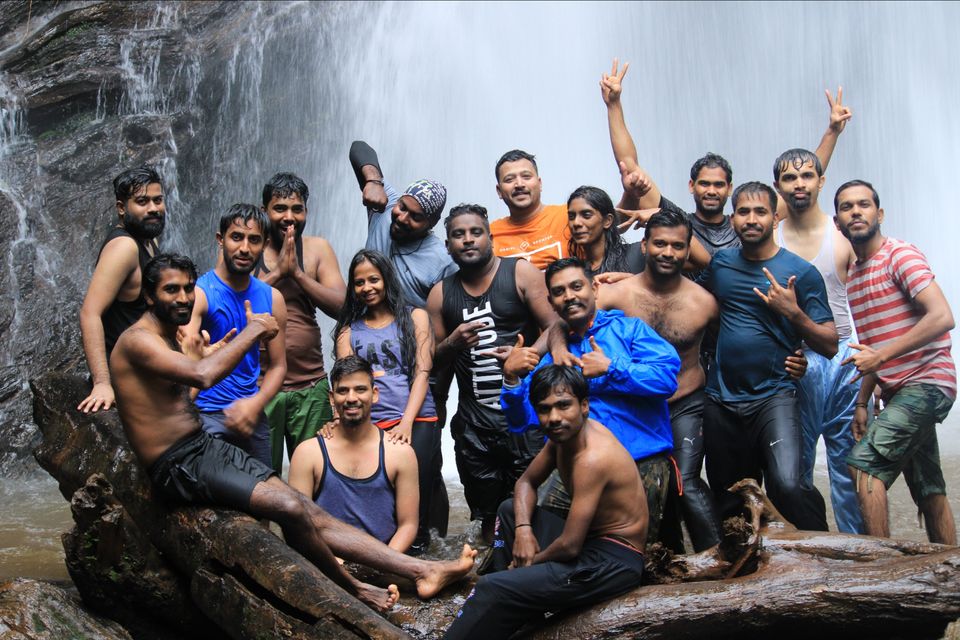 After a long refreshment started our journey towards the peak.
"Toughest path leads to greatest view"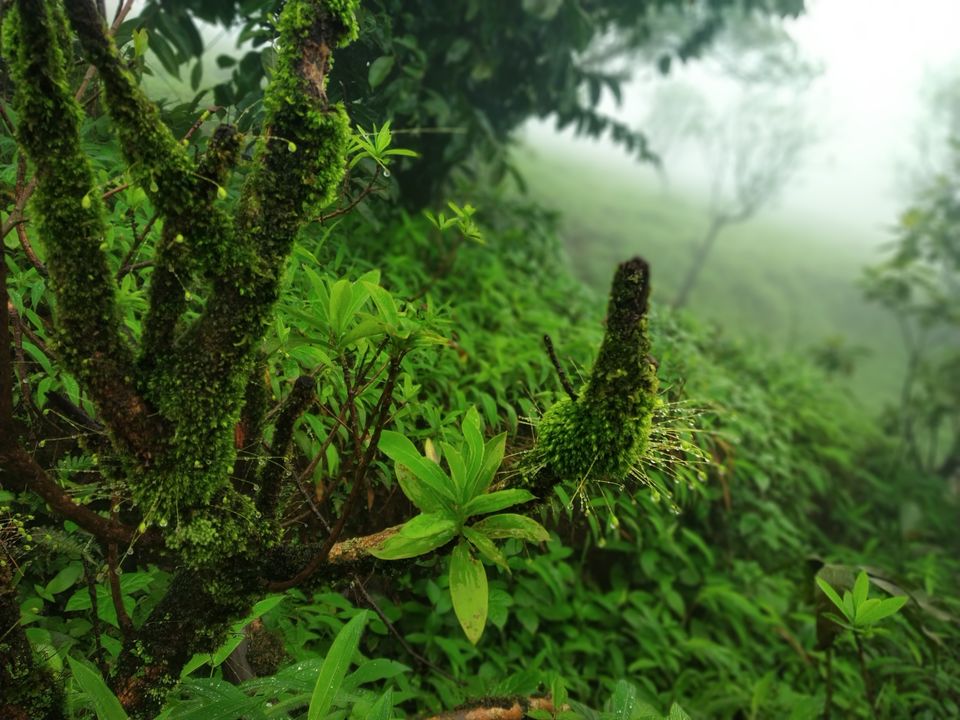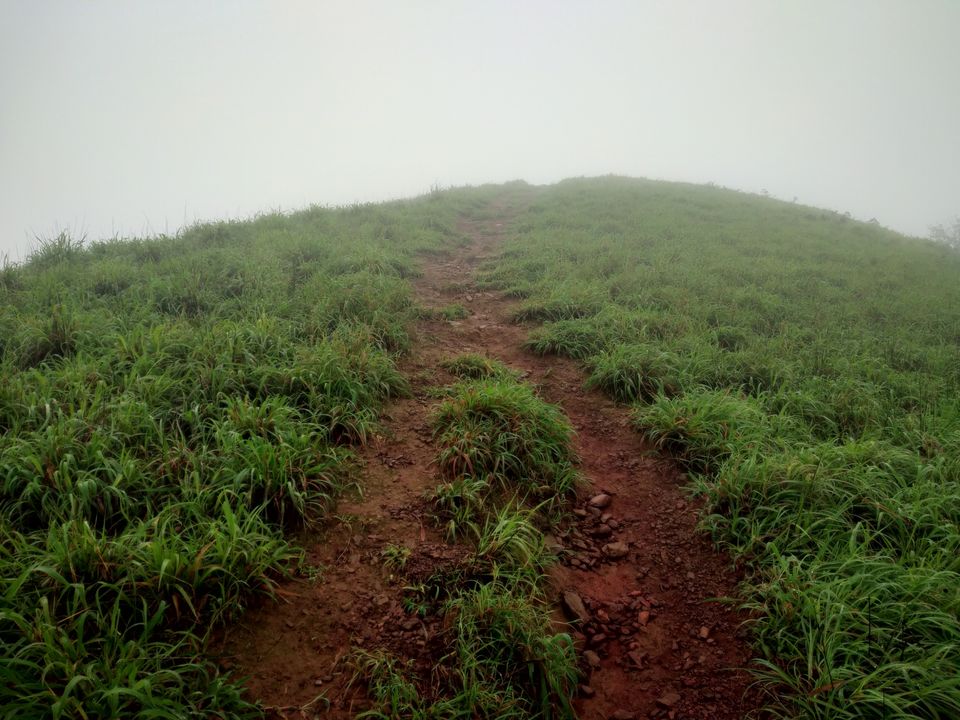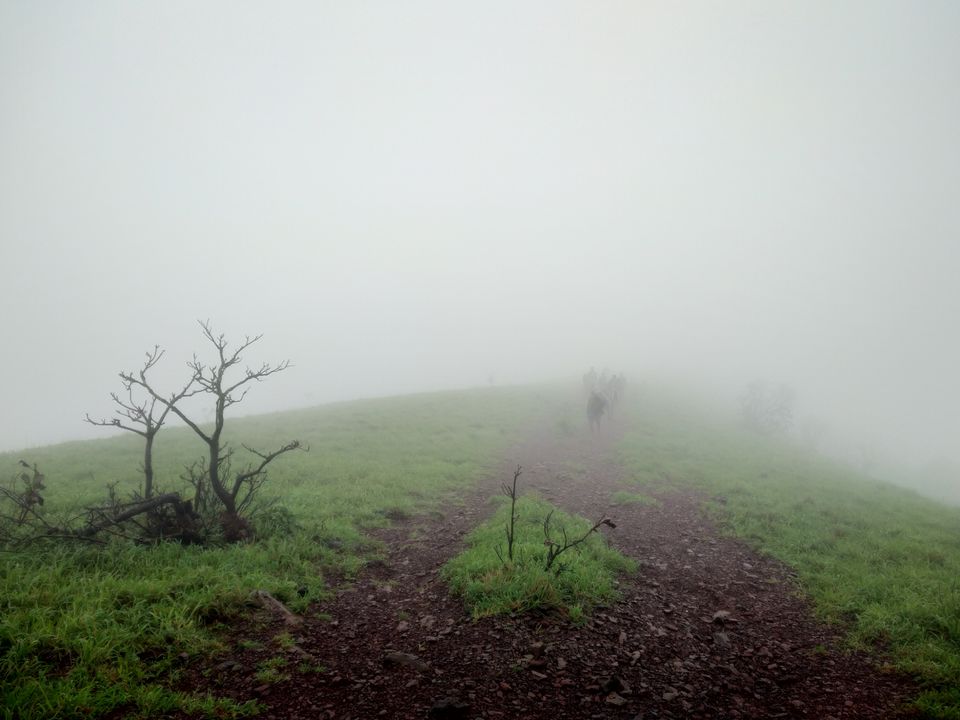 No words can express the feeling that we get once we reach our goal..
The last few miles to reach the top.. those 2km trek is mesmerizing one.. the entire path spreaded with tiny flowers and paths are flooded with small streams of water and mist everywhere..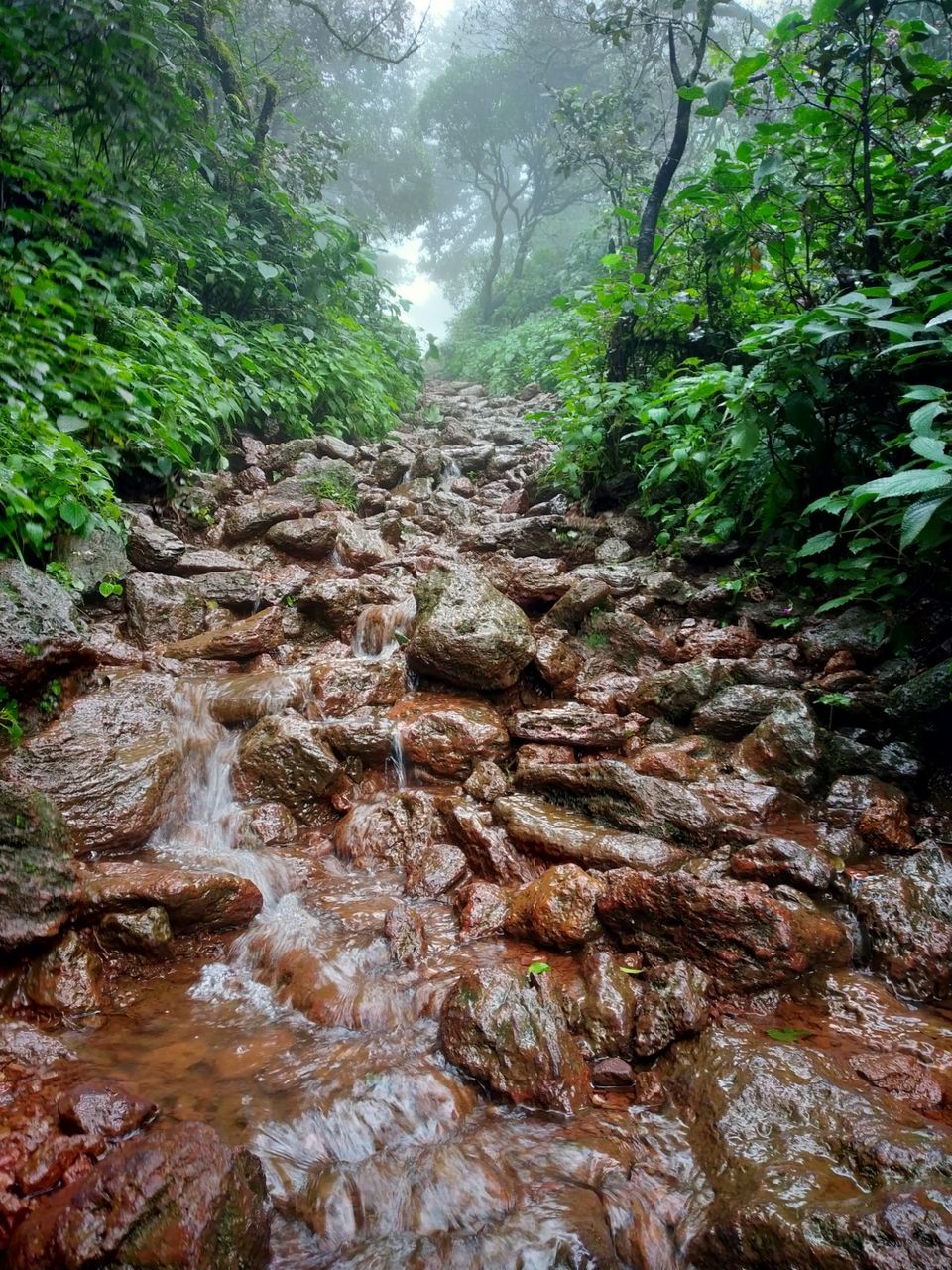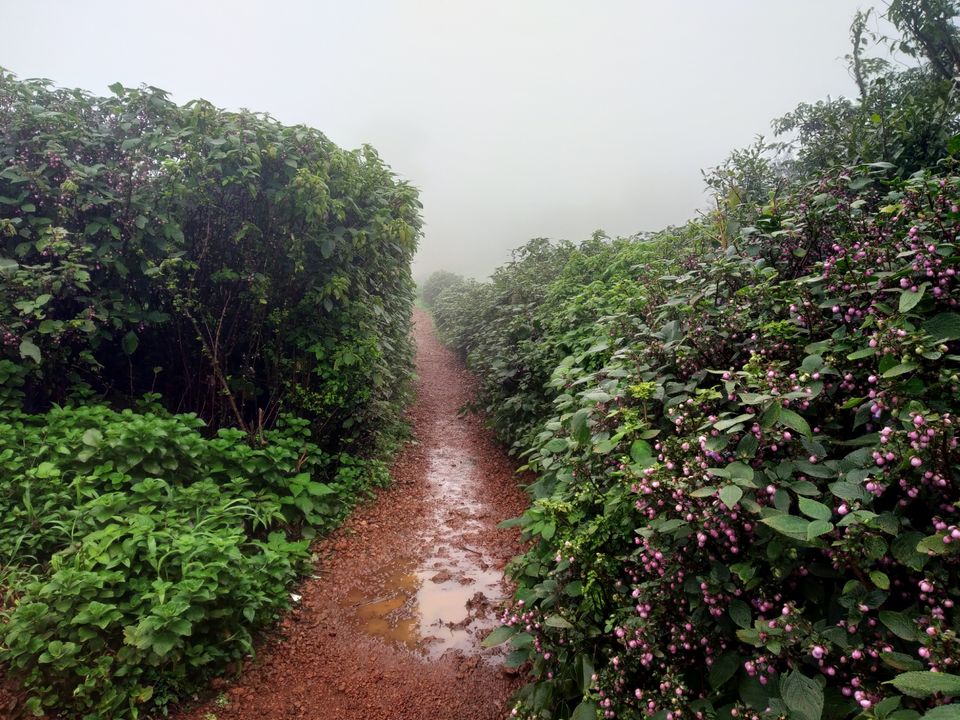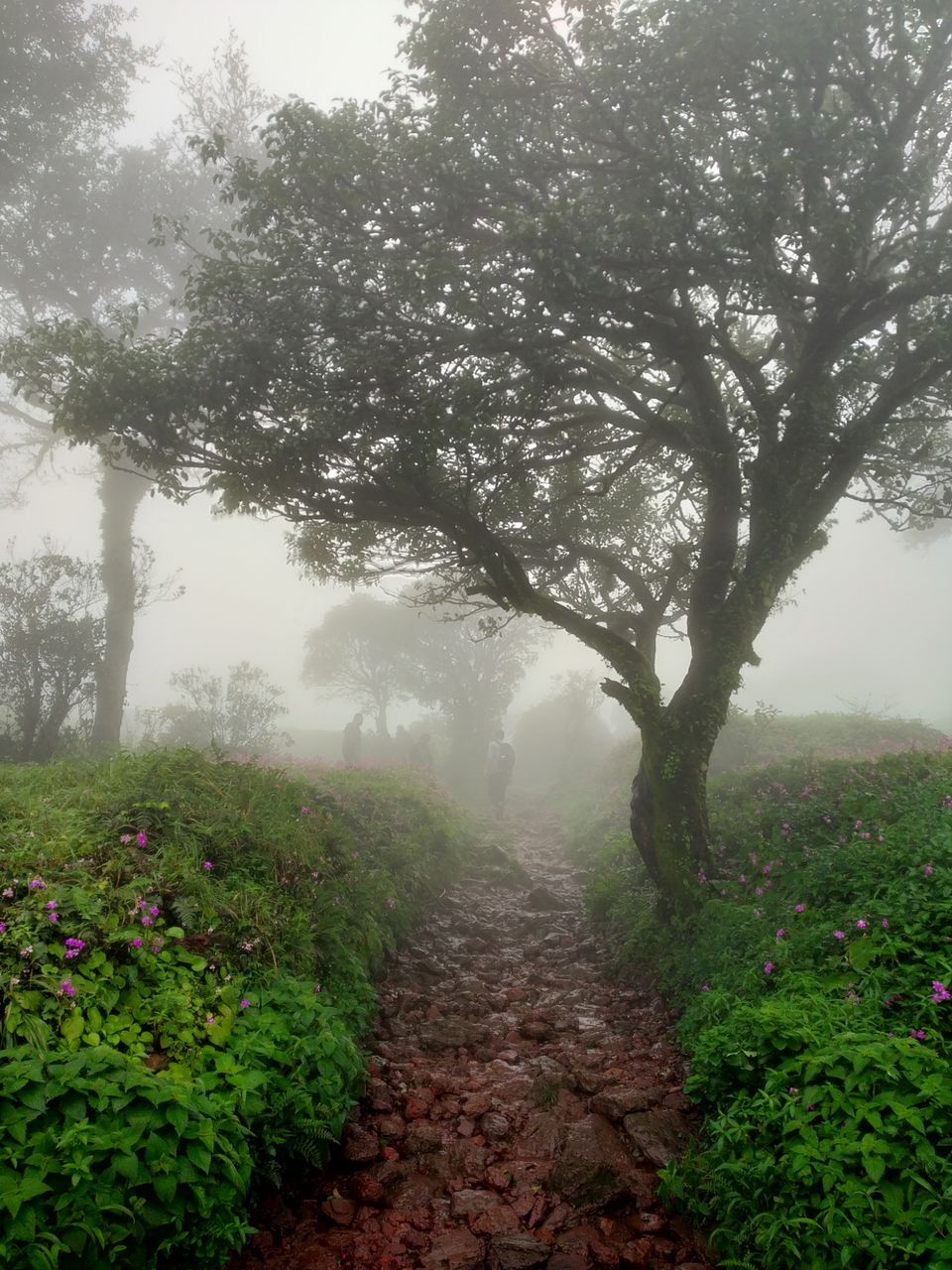 enjoyed the climate and scenes around us.
At last we did it.. 14km trek distance..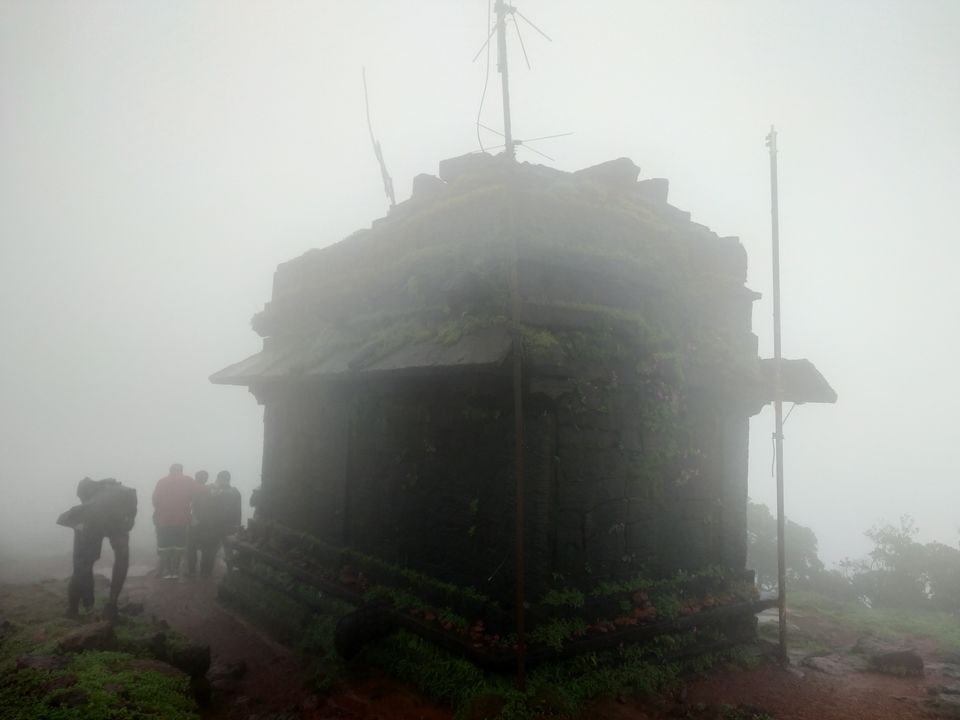 and finally tht selfie moment with the happiness..
"Crossed over dense forest, falls & high current water streams, walked against blood sucking leeches in the rain & fog, passed over up's and downs to witness the beauty of nature at 4406ft. For this single moment"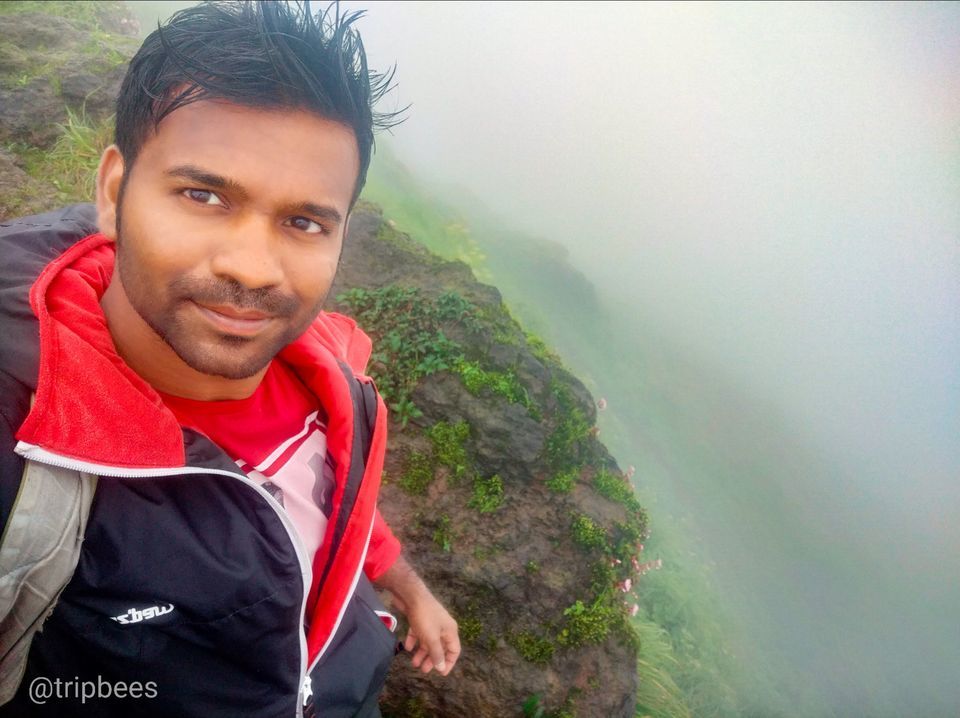 Every happy moments has a pause not an end as of me.. and my happy moments paused until my next journey. I have started with strangers but now i have a good buddies around me and thy are called my friends.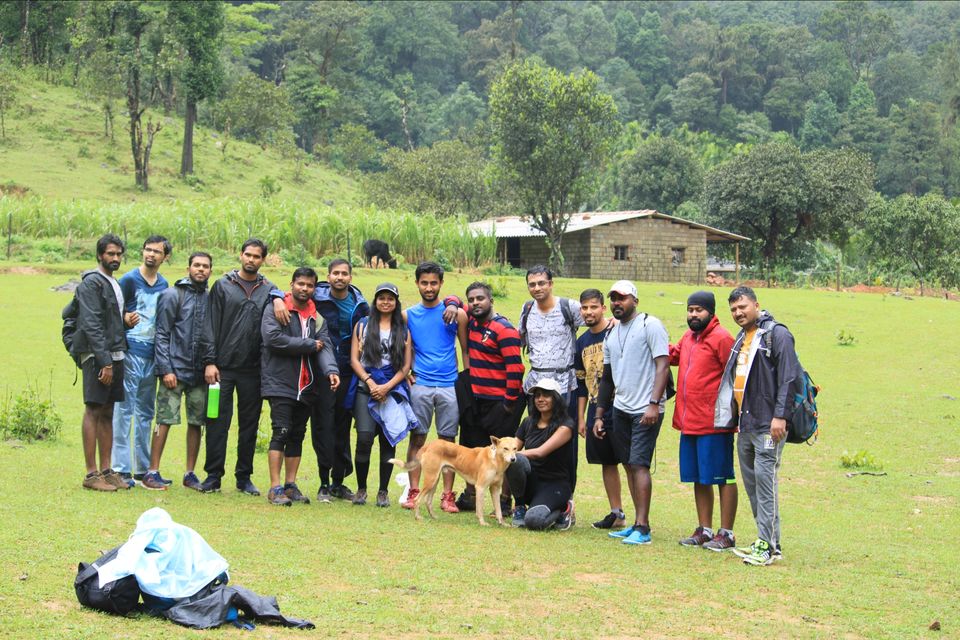 Hope for an another adventure with the same team.
As a bonus we have passed through Agumbe rainforest (The Cherrapunji of the South) on the way back to bangalore.