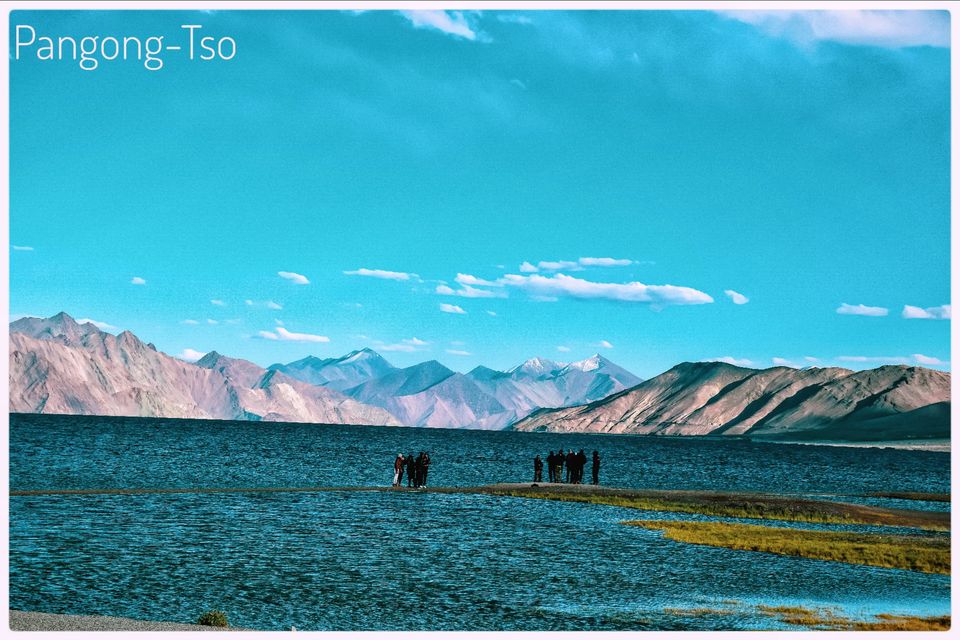 Finally the D day had come 15th August 2019 when I was going to step out to live my Dream of years The Leh Ladakh Trip on Riyal Enfield Himalayan. I had done only short bike trips earlier about 300,400 km trips around Bangalore, so I was very excited to experience the full fleged challenging and scenic road trip.
The trip start point was Chandigarh. And my travel buddies were my colleagues coming from Bangalore and Mumbai. They took direct flight to Chandigarh I took Shatabdi exp from New Delhi.
Plan was to take bikes and start about 3 PM but as usual to other group trips we were late to start and finally about 7pm we started for Manali.
The road from Chandigarh to Manali is very good it's 4 lane highway till Bilaspur but after that when mountain start it can become very tough to ride when you are riding in night about 10 pm like us. We were 10 person and took 5 royal Enfield Himalayan and an Innova with us.
As it was getting tough to ride as our riders had a long day they started about 5AM from to get flights we started to take halt at Kullu. And we reached there about 12.30 am.
So day 1 was 267 kms we covered this in 7 hours apprx and bikers got familiar to drive on mountain roads while driving till Kullu and it was easy.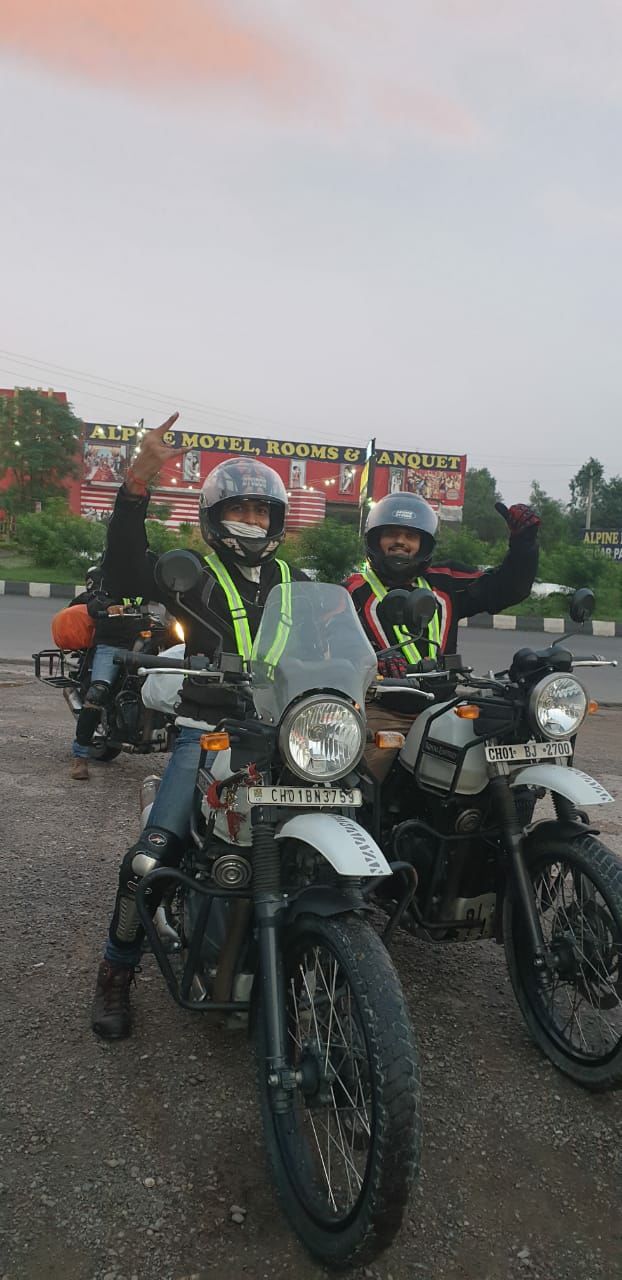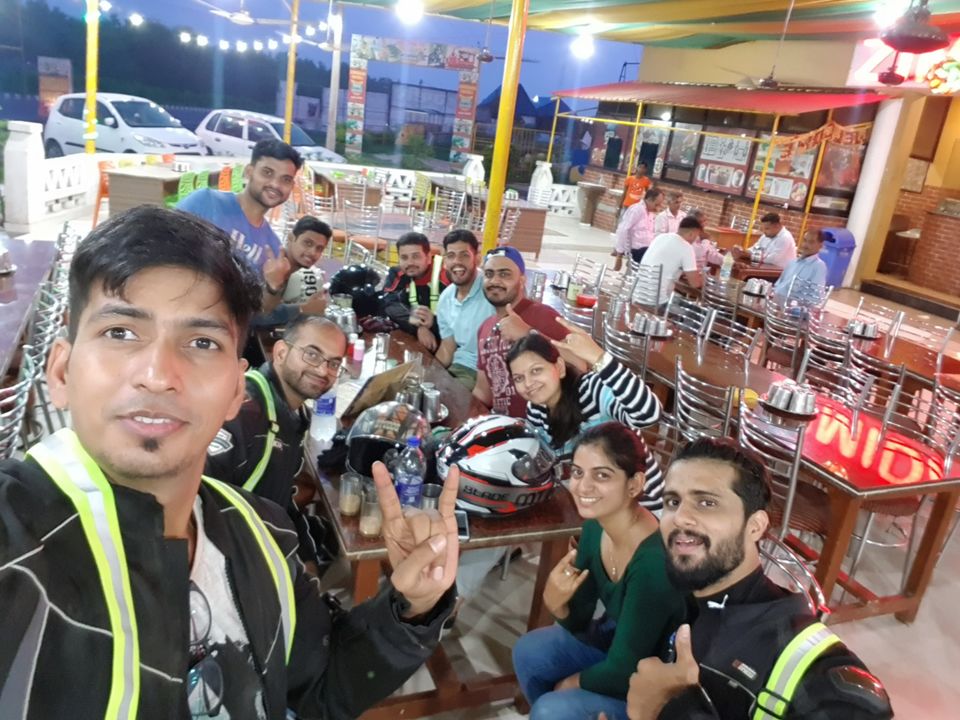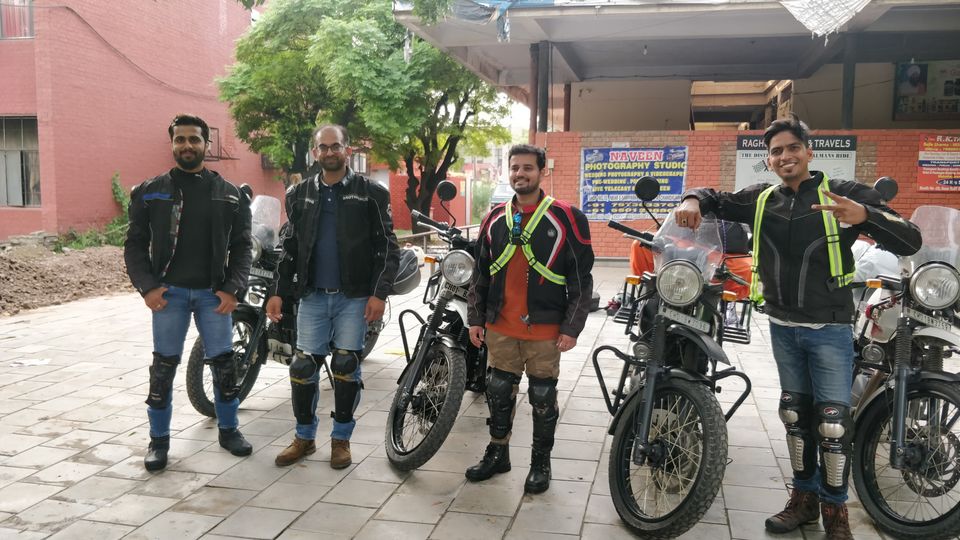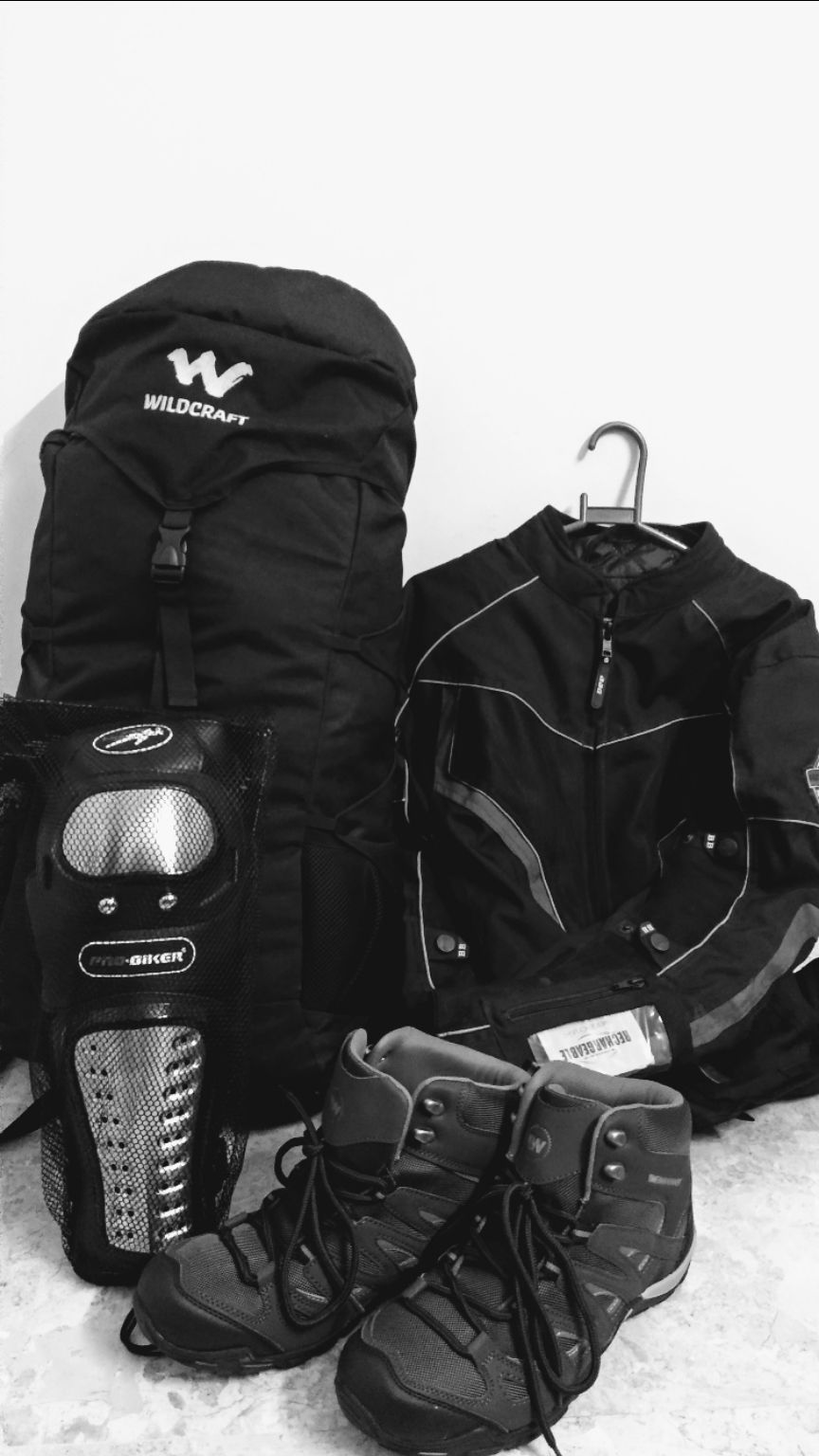 Plan for Day 2 (16th August 2019) was from Kullu to Jispa 178 kms. We started at 8 am had only protein bar and planned breakfast at Gulaba view point. Do not forget to take Diamox tablet this day as very soon you'll be in rohtang pass which is high altitude and you can feel head ache, vomiting etc so it's Must to take it. And don't forget to carry the permit with you that you can book online, without this you can't go to Rohtang.
One more thing you won't find mobile network from rohtang onwards so Inform your loved ones in advance.
This day was going to be challenging for some time as we had to cross Mighty Rohtang pass(3878mtrs). Rohtang pass is one of the most dangerous and high passes of Himalayan range. We did it quite nicely there was a bit traffic while ascend but the view was amazing and that compensated. We could feel cloud on the mountain and at one point crossing them also. The feel can't explain in words it was like an achievement for me, after reaching the top we spent some time clicking pictures and then moved ahead.
At the descend road conditions are not great there is off-road and that you in hair pin bends so be careful in this road, after this we reached to Kokser where is the check post and you have to register your bikes. We moved ahead and took the next stop at keilong it is as about 5 pm we eat sandwich and had coffee. Remember being hydrated is the key on this trip to Avoid any sickness due to altitude.
We took our bikes to Royal Enfield showroom in keilong to just fix some issues that killed our 1 .5 hours, that costed us later in evening.
We refuelled at Tandi and filled our Jerry cans because after Tandi you won't find petrol pump till next 350 kms. So be prepared and add backup fuel. When we started from Tandi our destination Jispa was just 30km but guess what it started raining in the way and made our 1 hour journey to 2 hours and the freezing cold water was making our hands go numb which was a huge challenge in riding the bike and plus there was low light condition. We finally reached to our hotel in Jispa about 7 pm.we were tired as hell and it was chilling cold and rain. We had tea and after some time dinner and slept. Because next day had to be very long because it was Jispa to Leh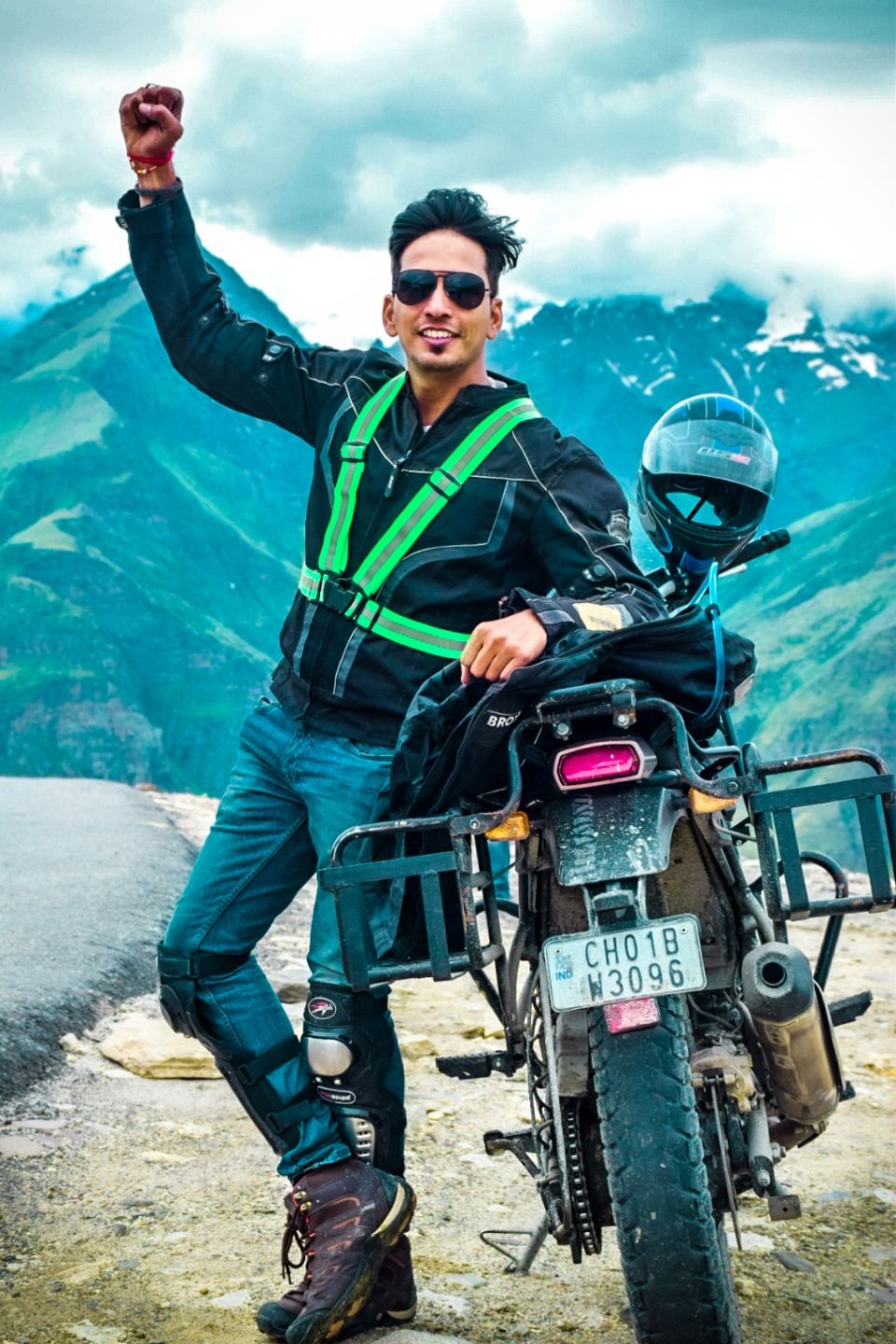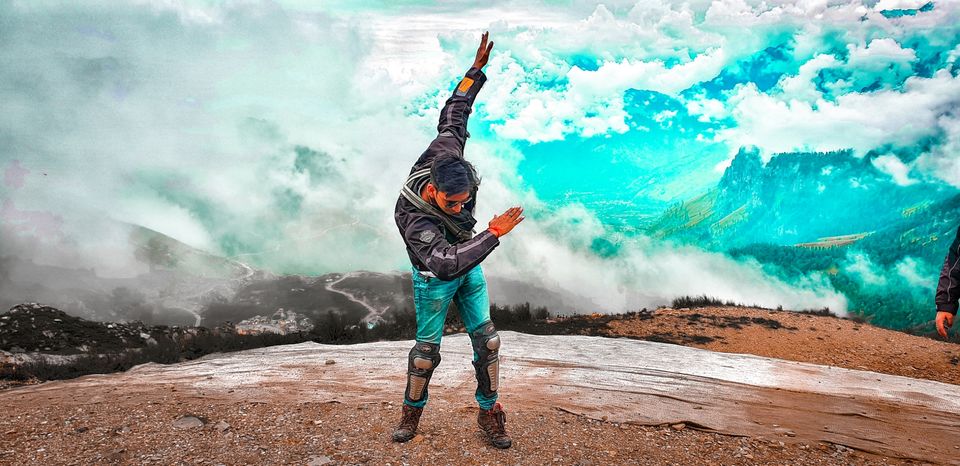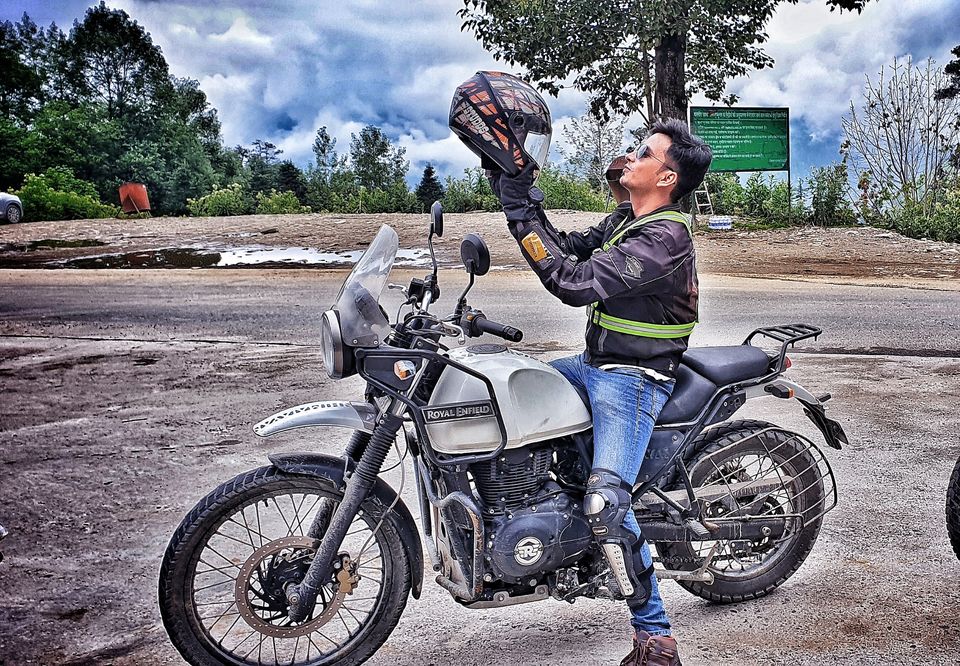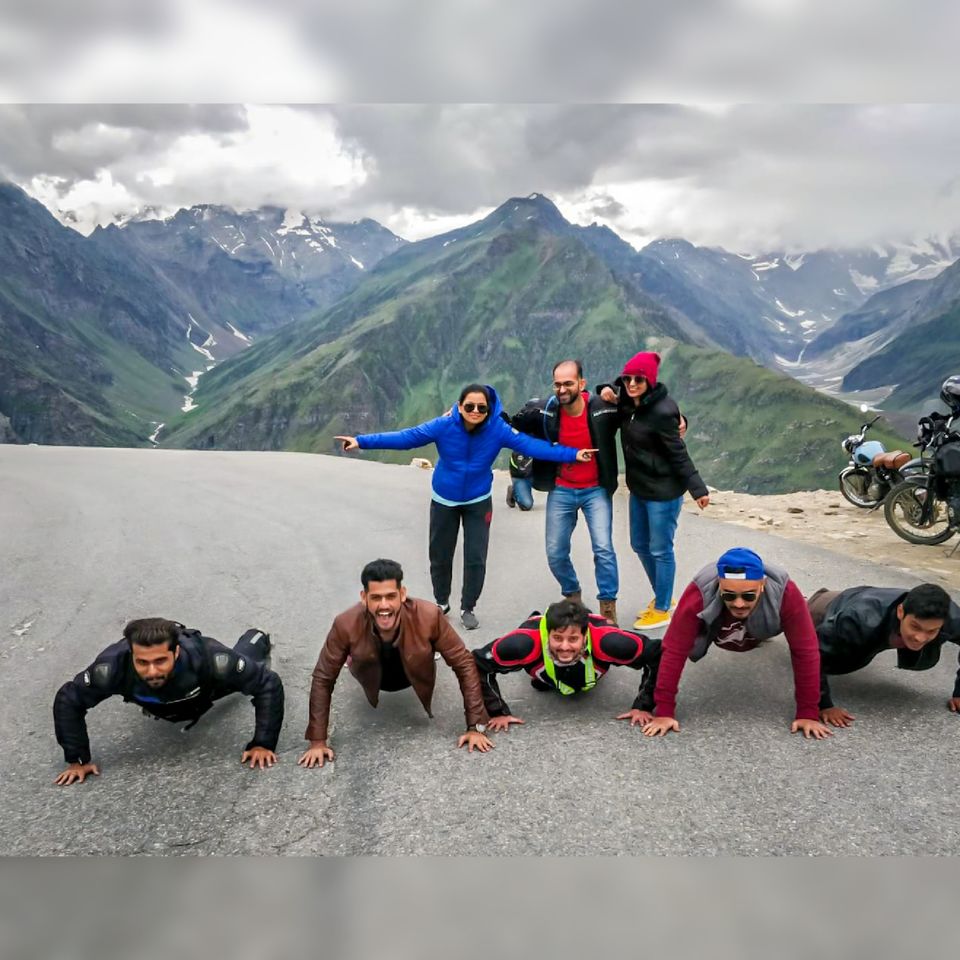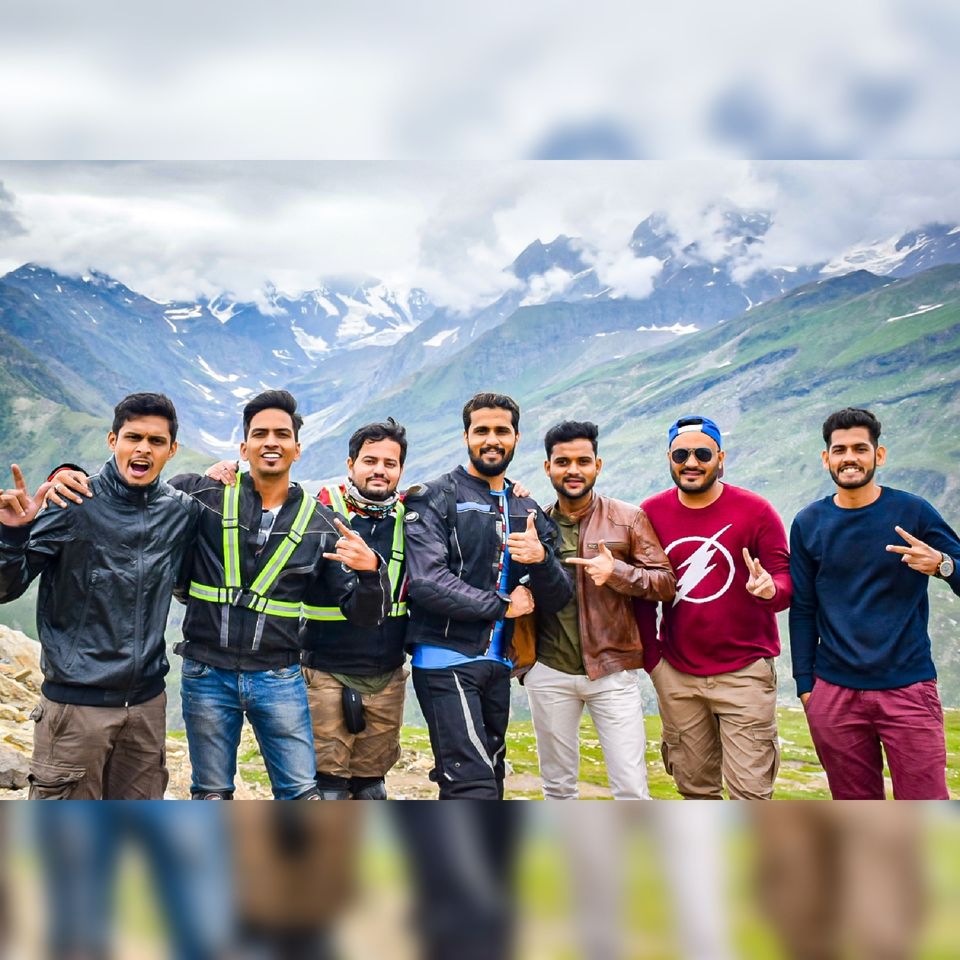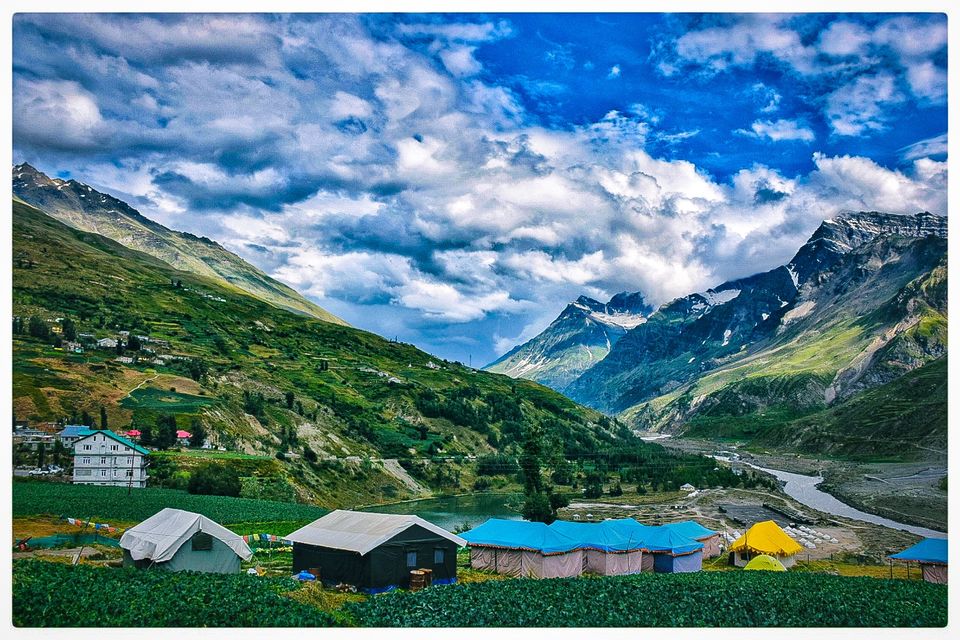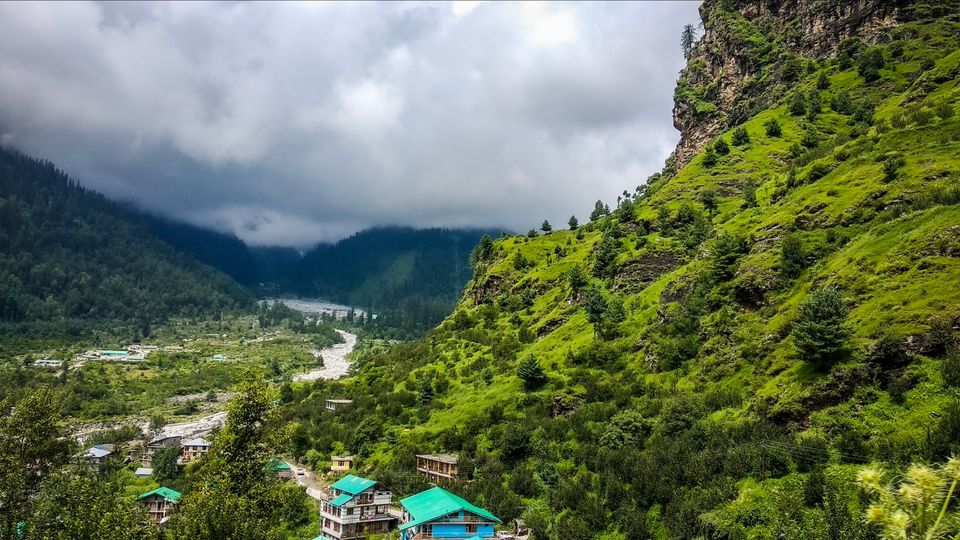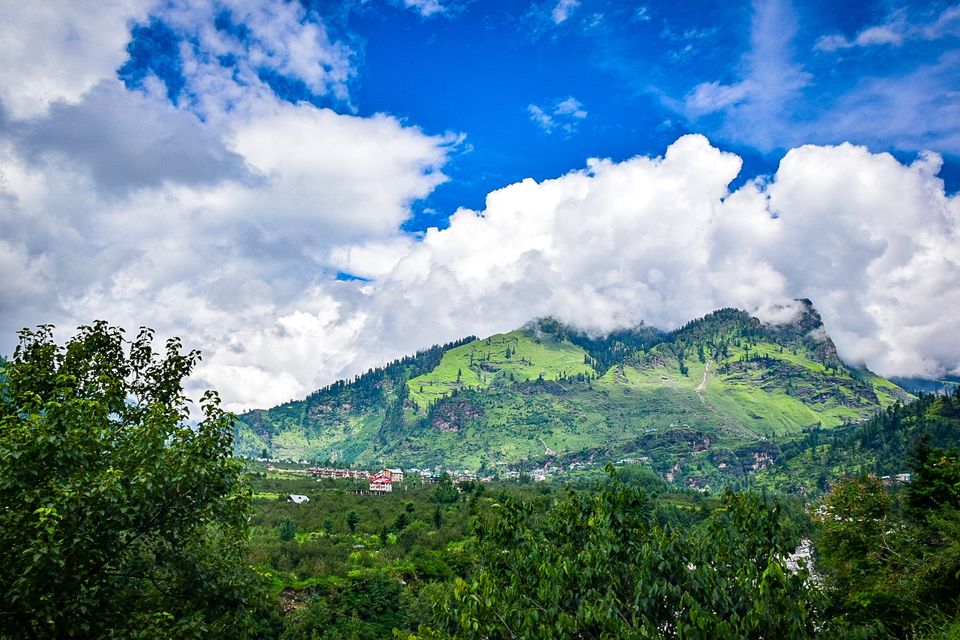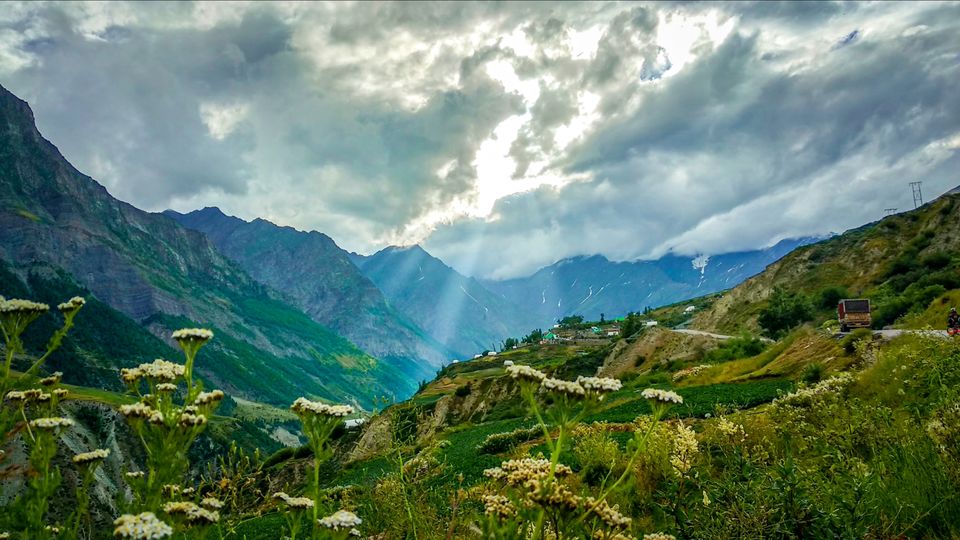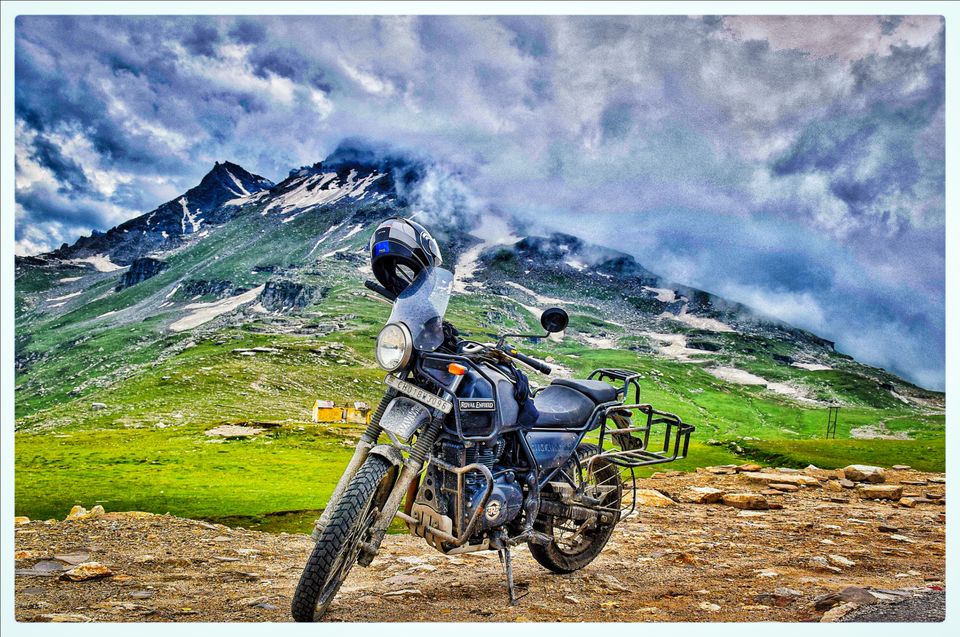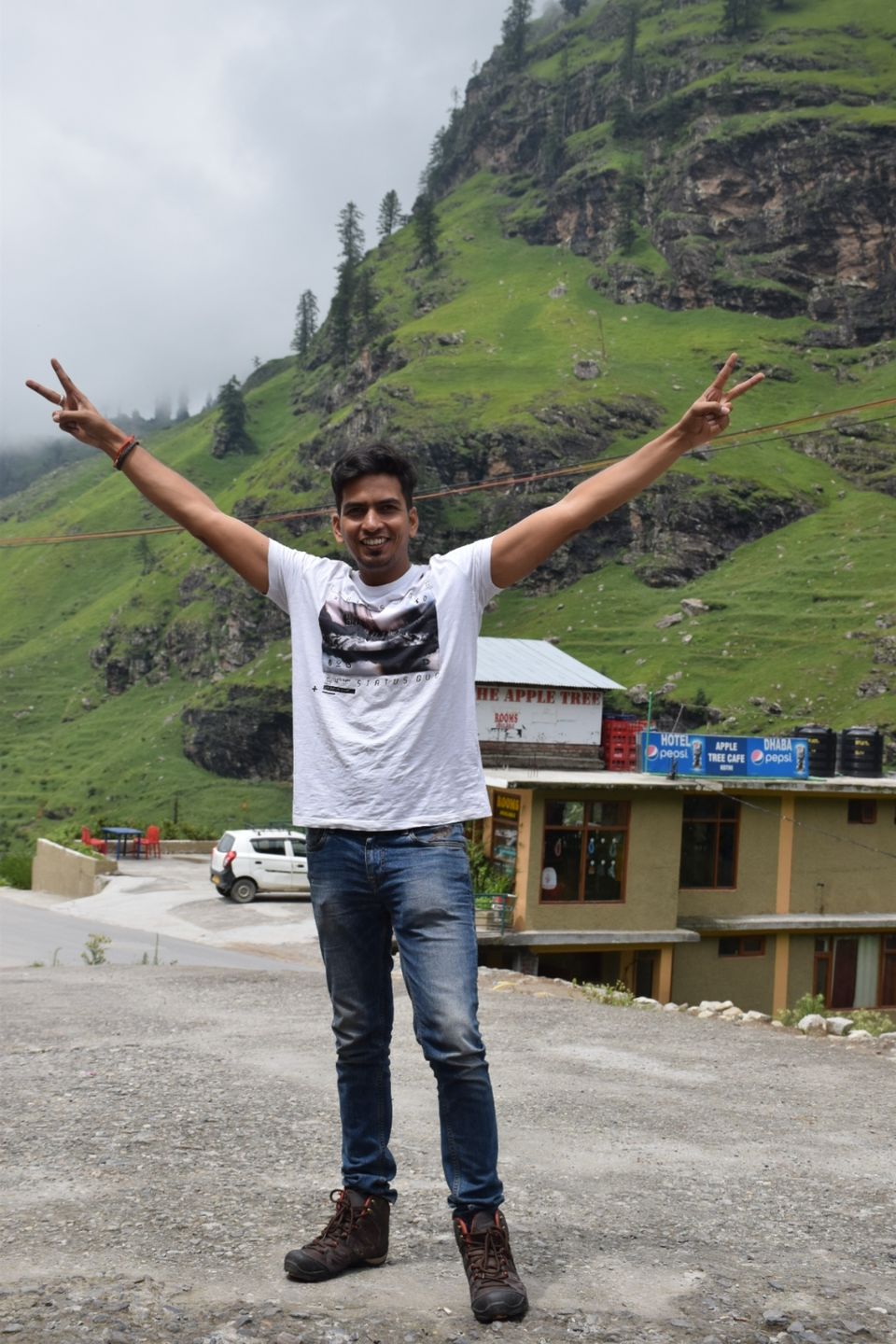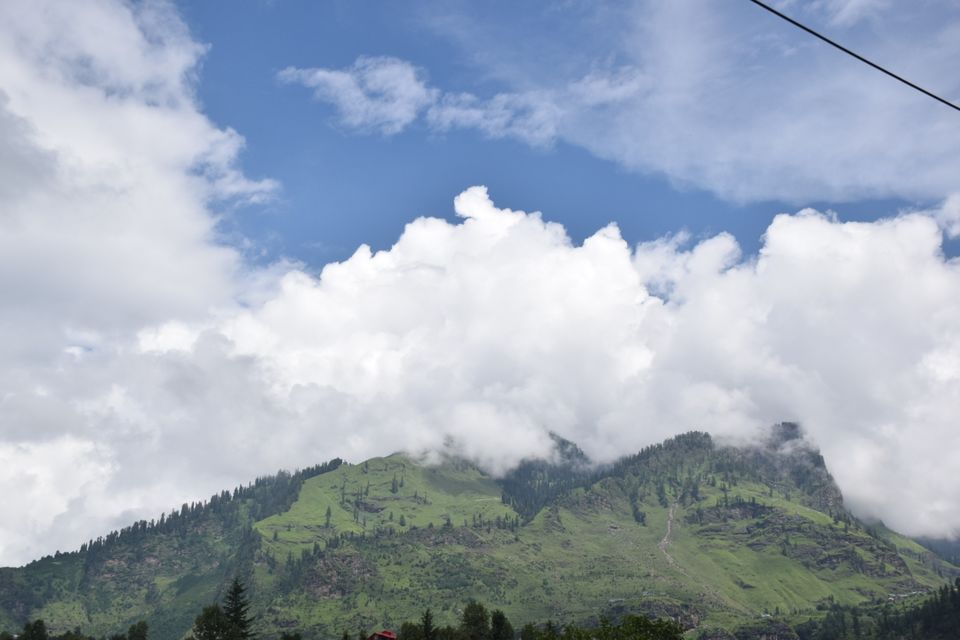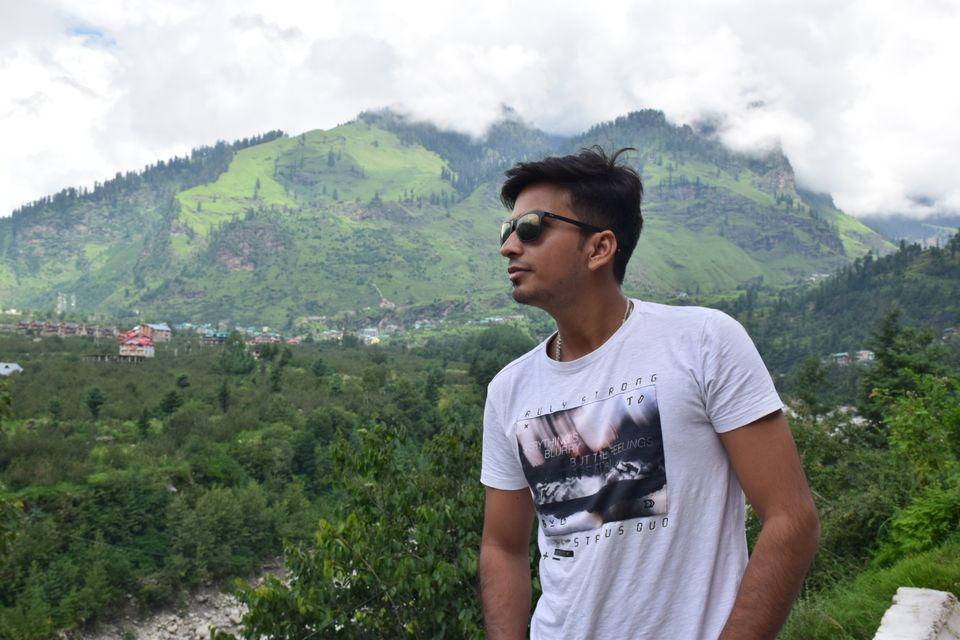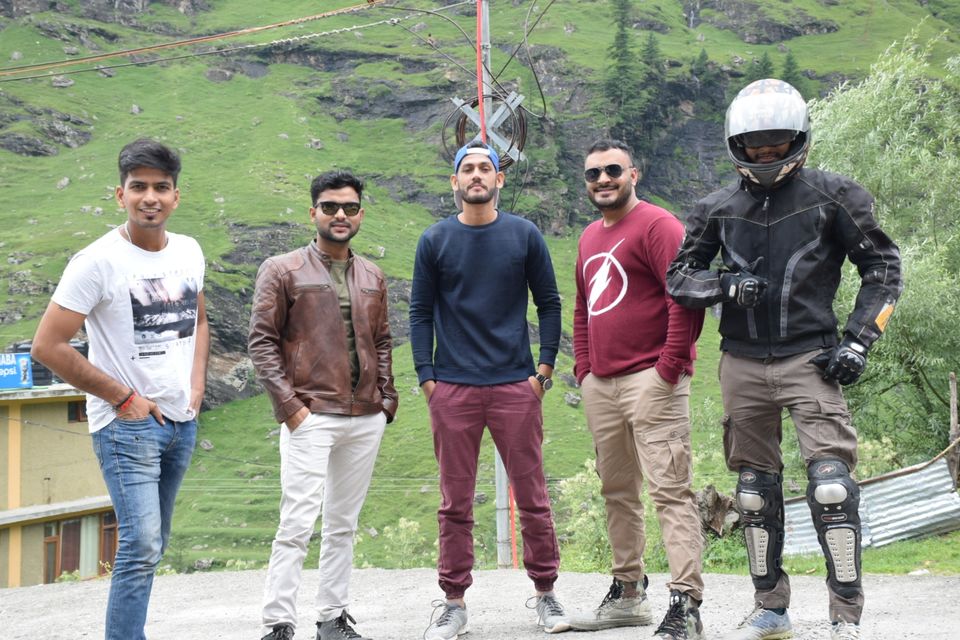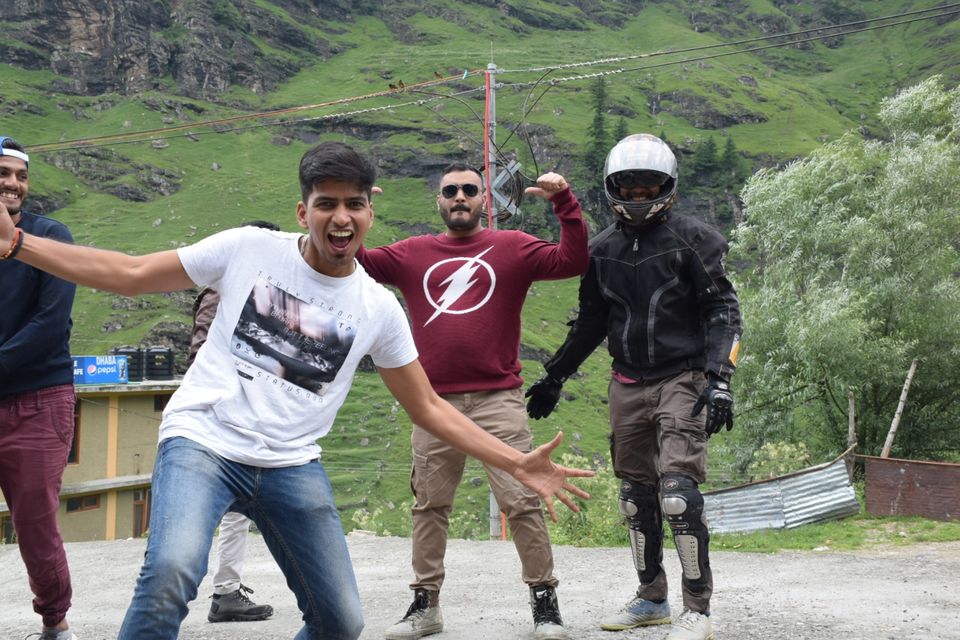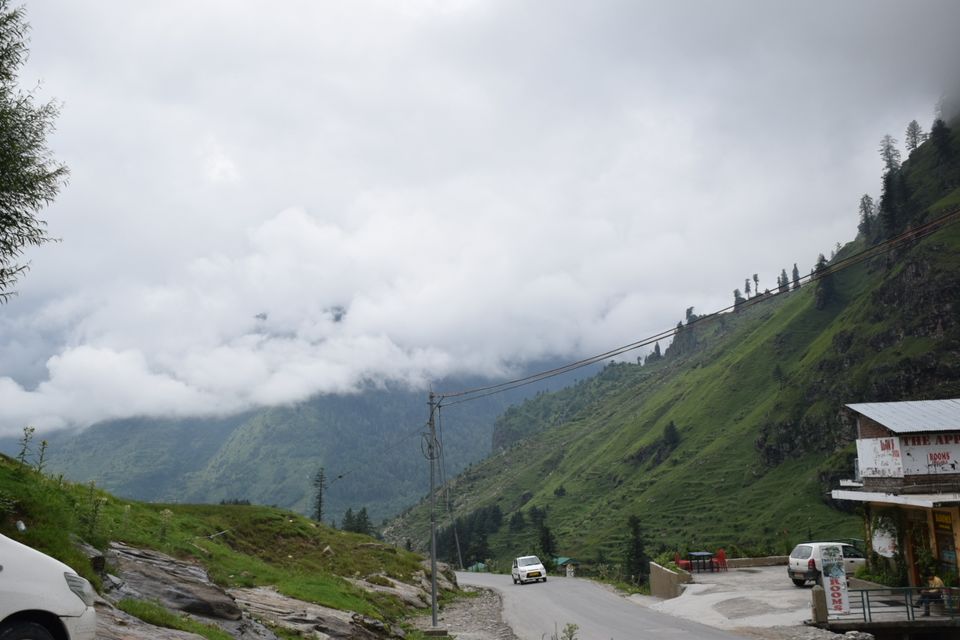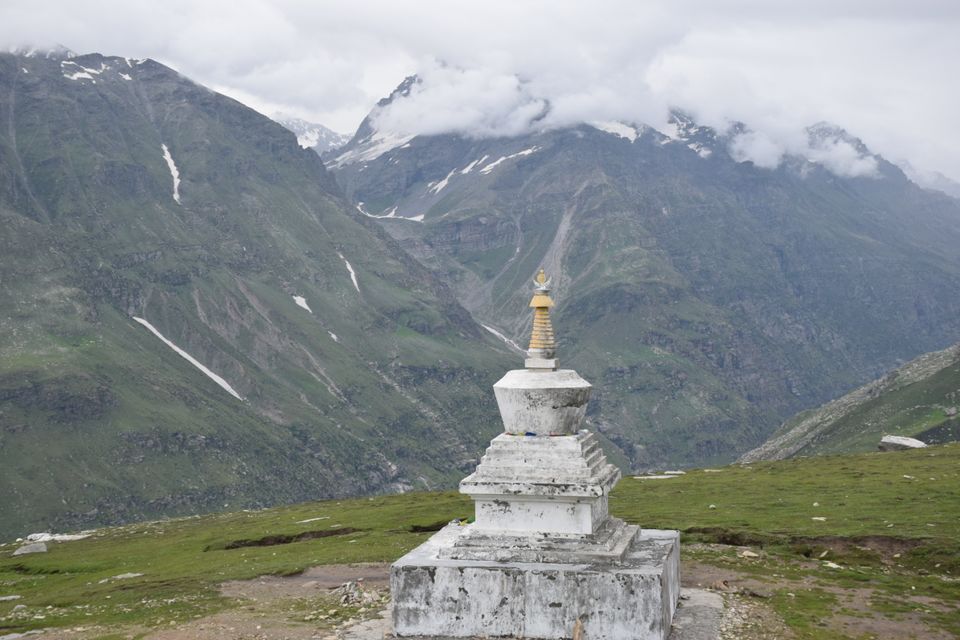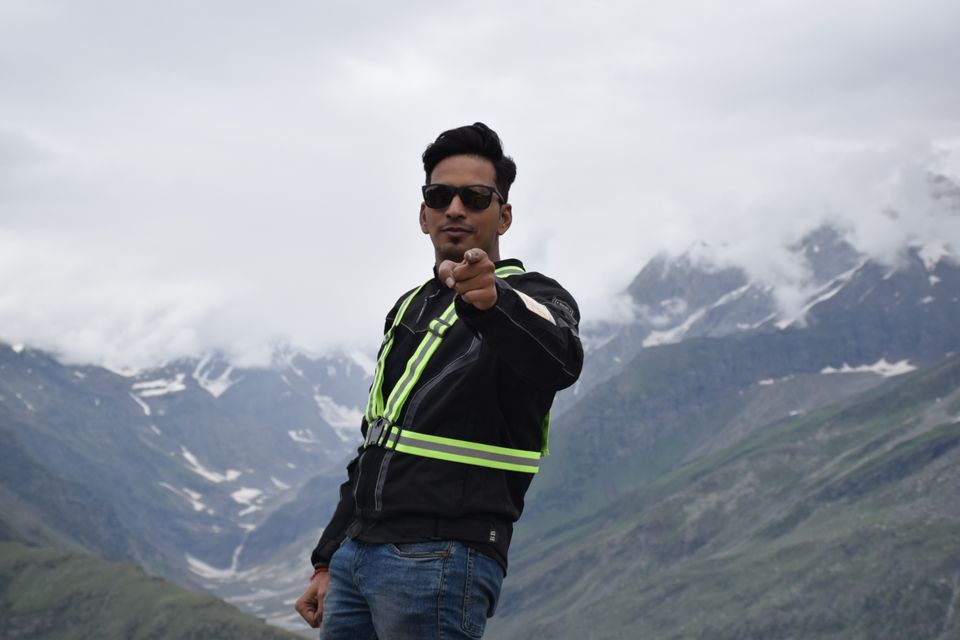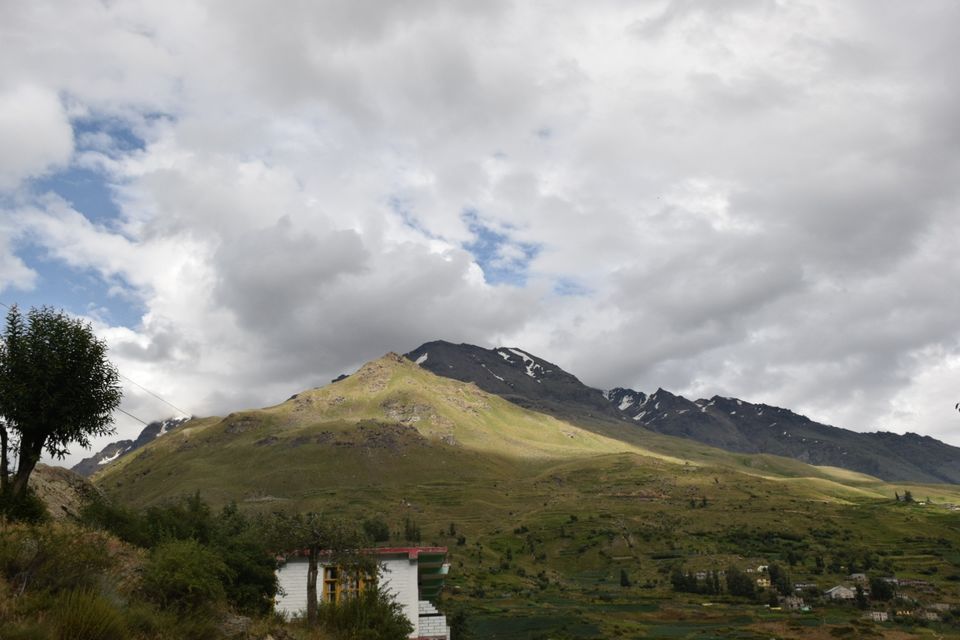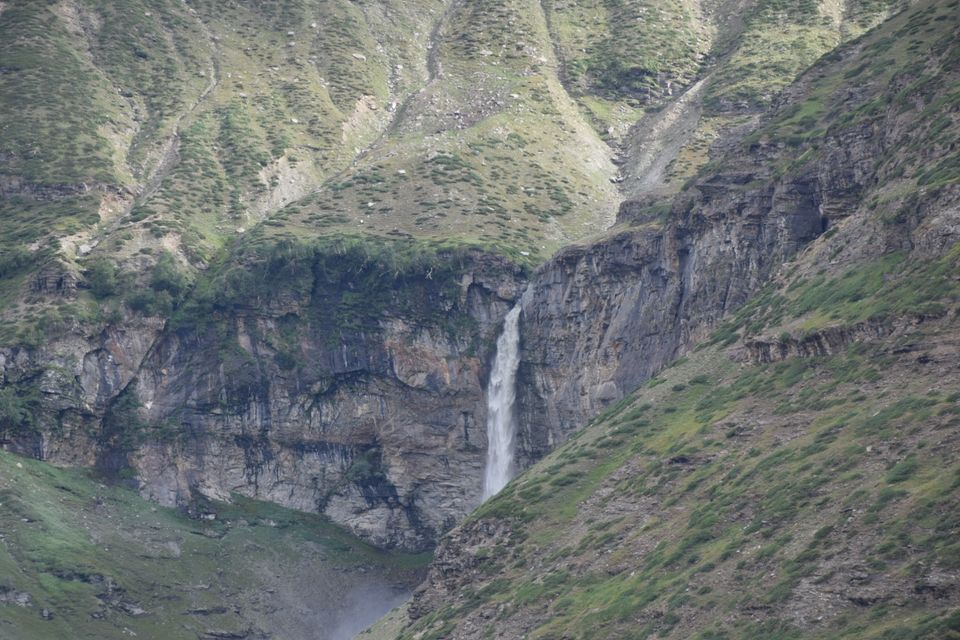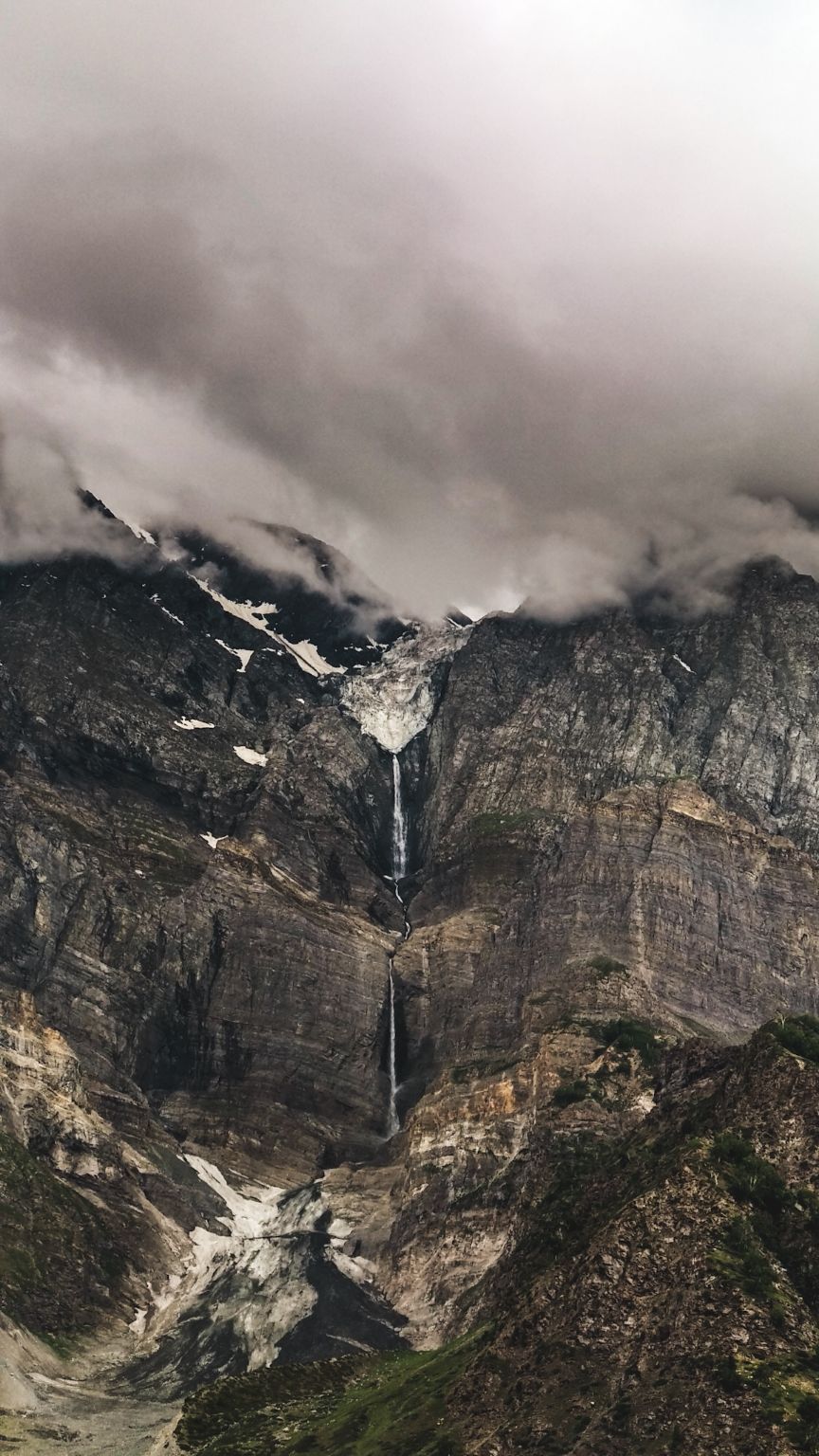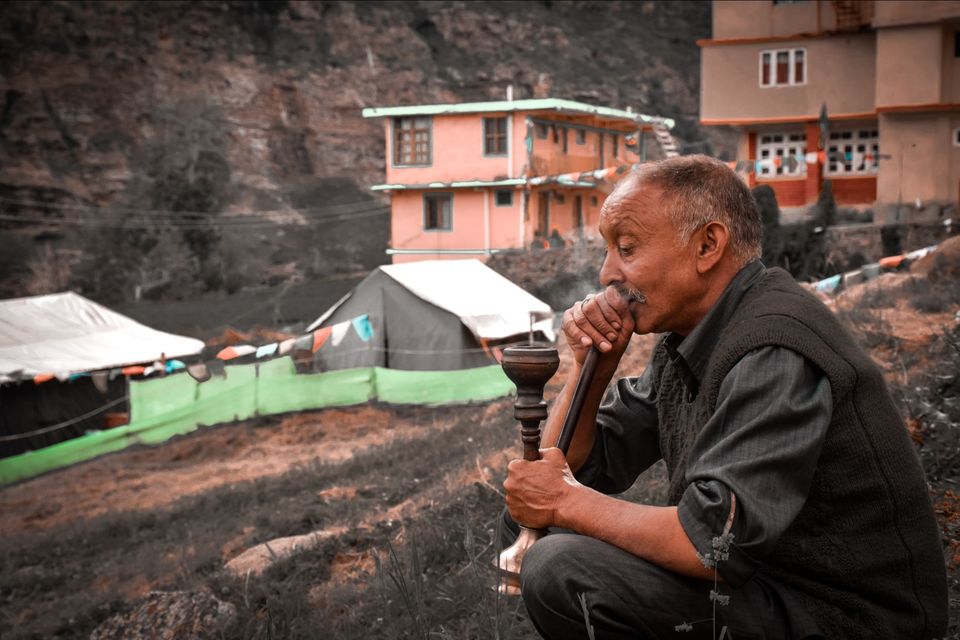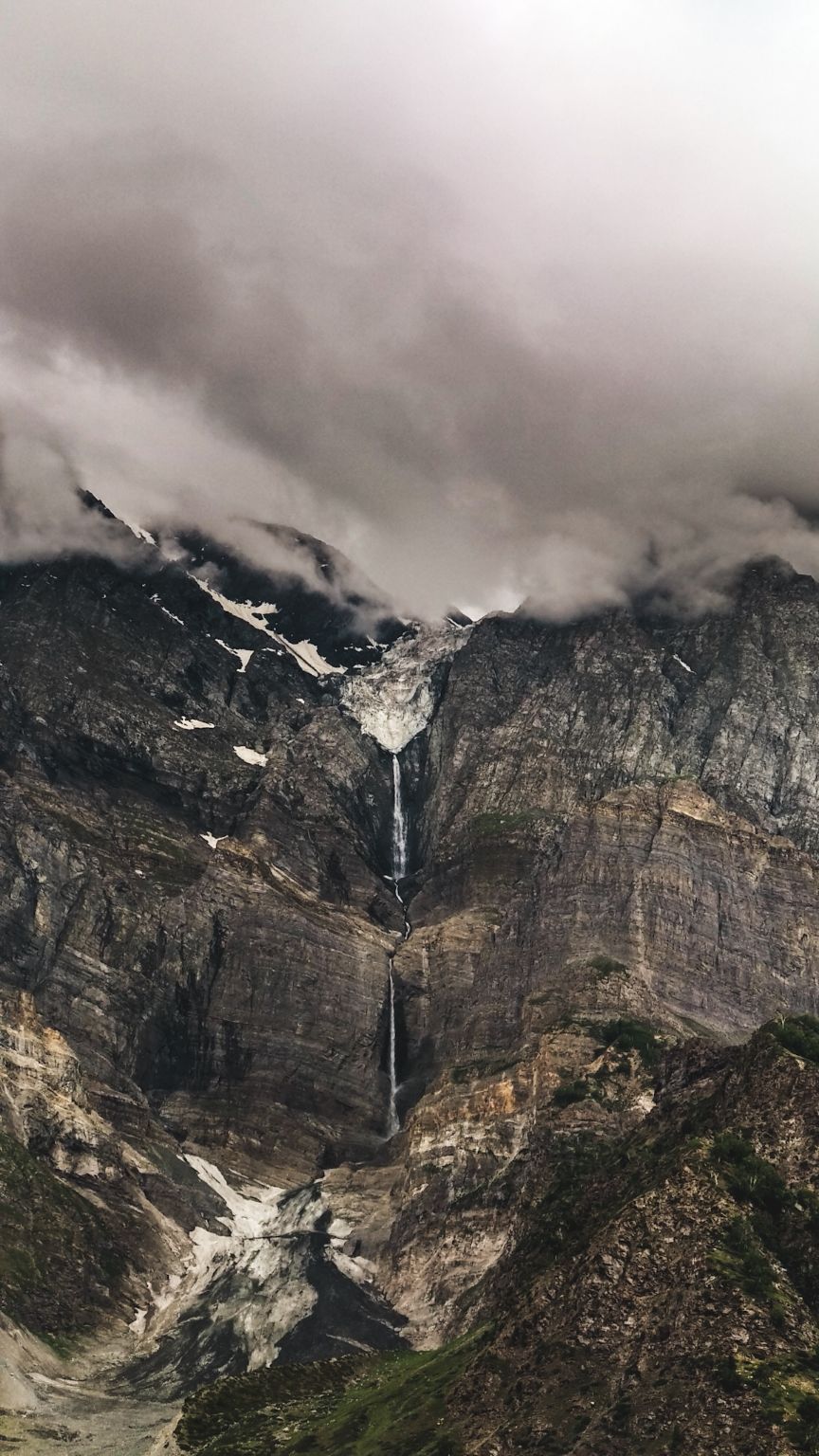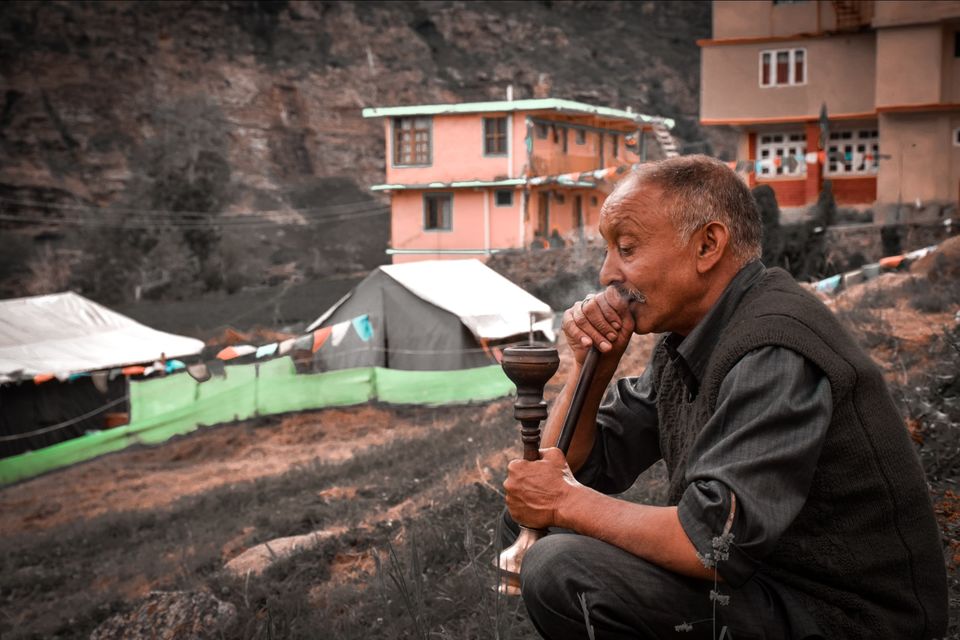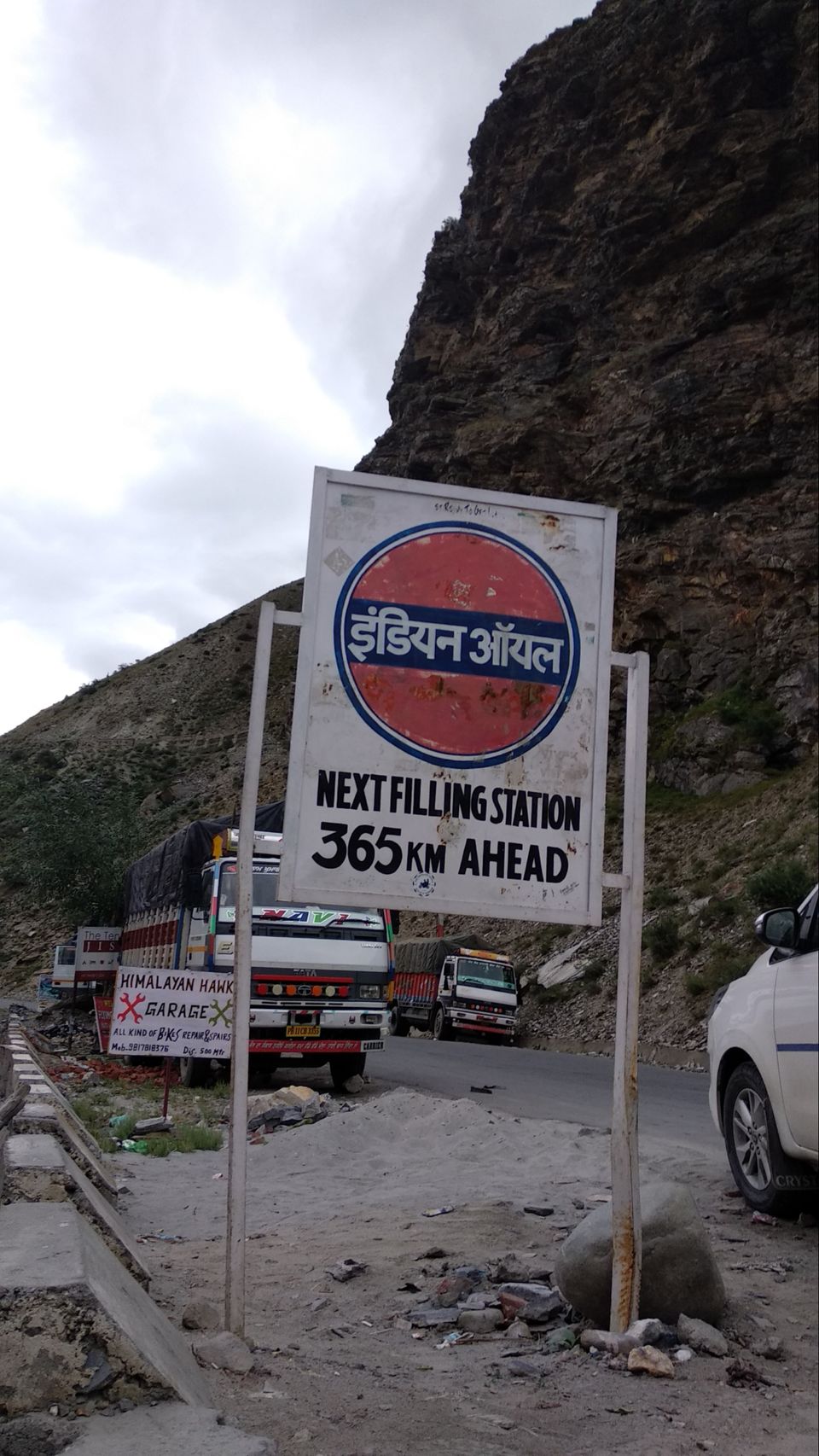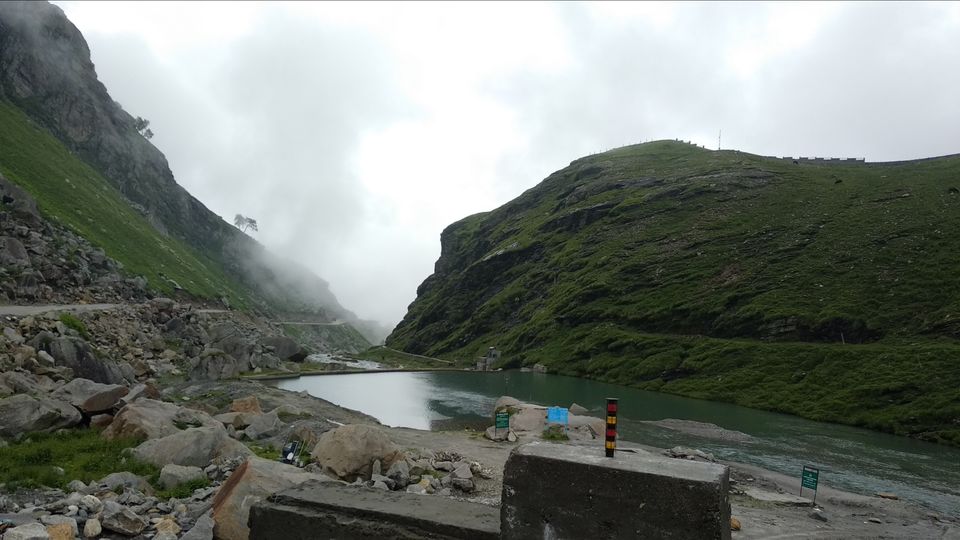 17th August 2019 (Jispa to Leh 340 kms) Morning started with the view that we didn't want to see dark black clouds and rain, actually it rained all night and we were afraid as the road from Jispa to Sarchu was not good and baralachla pass bharatpur Nala there were river crossings and now it was raining so we expected "sea crossing " now. 😋
We had protein bar and diamox and started at 6 AM by chanting Jai Bhole Nath as he could only give us strength and get going. On the first check point Policeman stopped us as landslides happened on the road ahead and he told us to go back and start next day. But we waited for an hour and then he allowed us to move ahead. Trust me rain, bad road and fog was making it very difficult to ride but we were also prepared for this just one problem was there our hands were freezing as we dint had waterproof riding gloves. But we managed some how and crossed zing zing bar, baralachla pass and bharatpur nala which was real tough. We took a breakfast break before Sarchu and had coffee, Maggie, soup and charged up for journey ahead.
At Sarchu you have to Register your bike at check point and Guys from Sarchu the real view started weather changed suddenly there was 🌞 sunshine all over colourful mountains straight long black road woaaaah ! It was amazing we were excited and enjoying the drive. We crossed Whiskey bar, Gata loops and crossed lachungla pass. The road was fantastic and mountains we're if different colors green, chocolate brown, yellow and many others. And moving ahead we were amids the Grand Canyon of India and sand Mountains, I can't believe what I saw the structures in sand Mountain was like some great sculptures of Temples and there was series of such Mountains.
We took our next chai break in Pang, it was small break and time was about 5 pm we were late,and Tanglangla pass was waiting for us with the hardest challenges.
Soon we started from Pang we were on Moore plains. I can't describe it accurately just imagine you are below Mountains and driving up suddenly you see Mountains are below you and ahead is miles miles long plain and Mountains also miles ago felt like came to some other world.
Slowly it became dark and started raining and we have just started the ascend of Tanglangla and guys condition got worst in few minutes it was rain+fog+snowfall+high altitude.. OMG we were driving at worst riding conditions and we nailed it ( though exhausted as hell) we reached Rumsee. Dried socks and gloves had tea. Now leg was 80km/ 2hrs ride.
Our few riders were not able to go ahead as they were drenched, tired and freezed they decided to stay there that night. And rest 7 of us we reached Leh about 12 AM.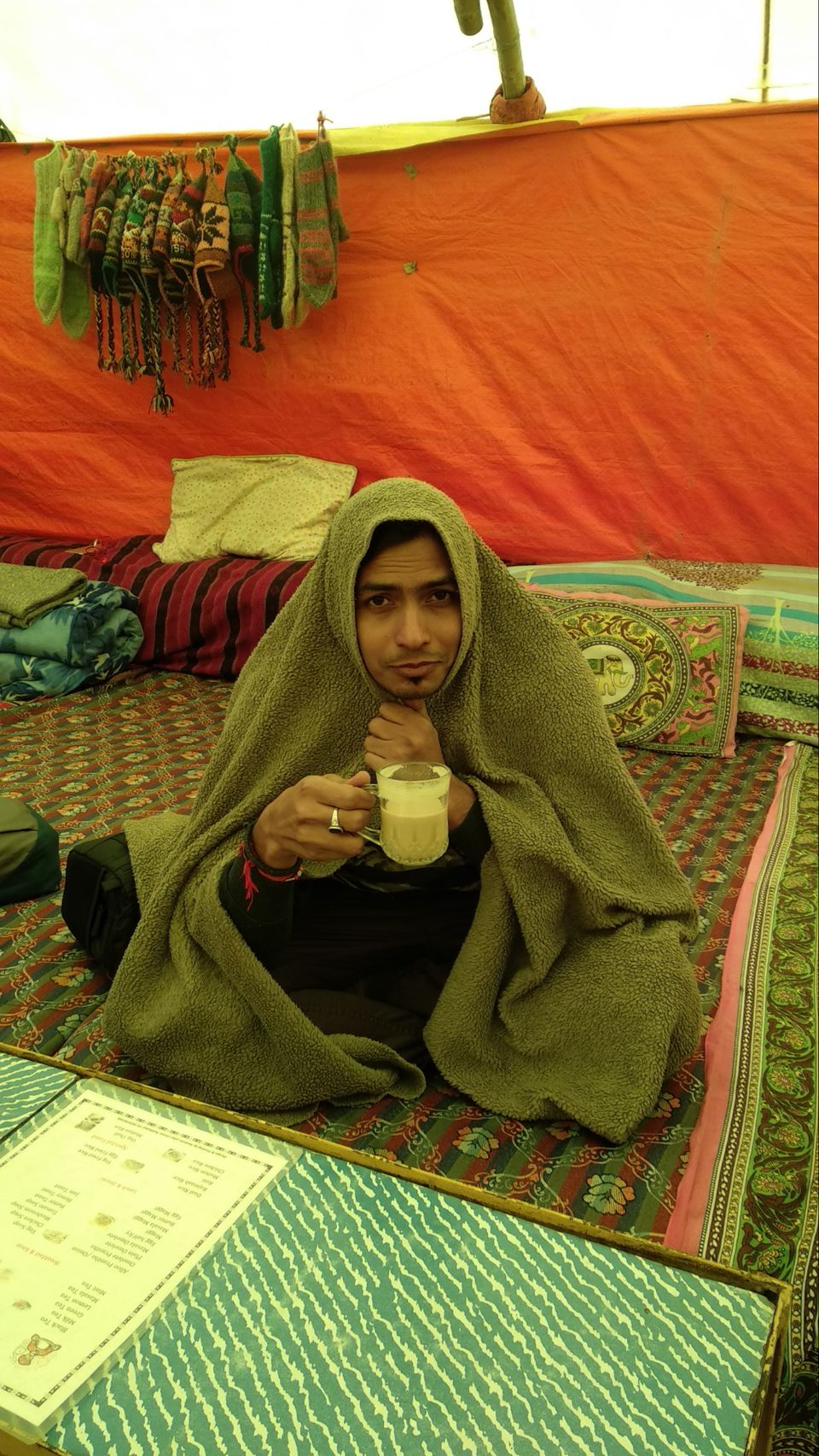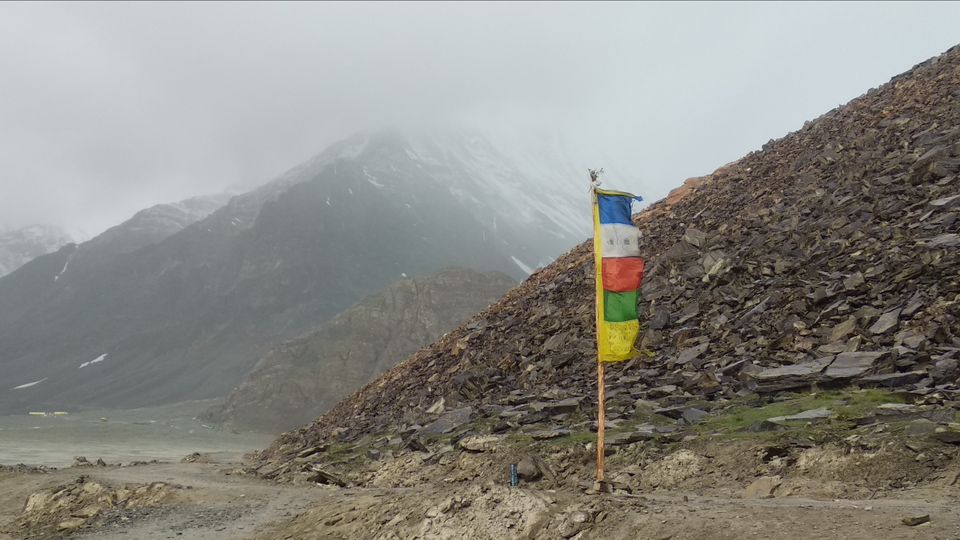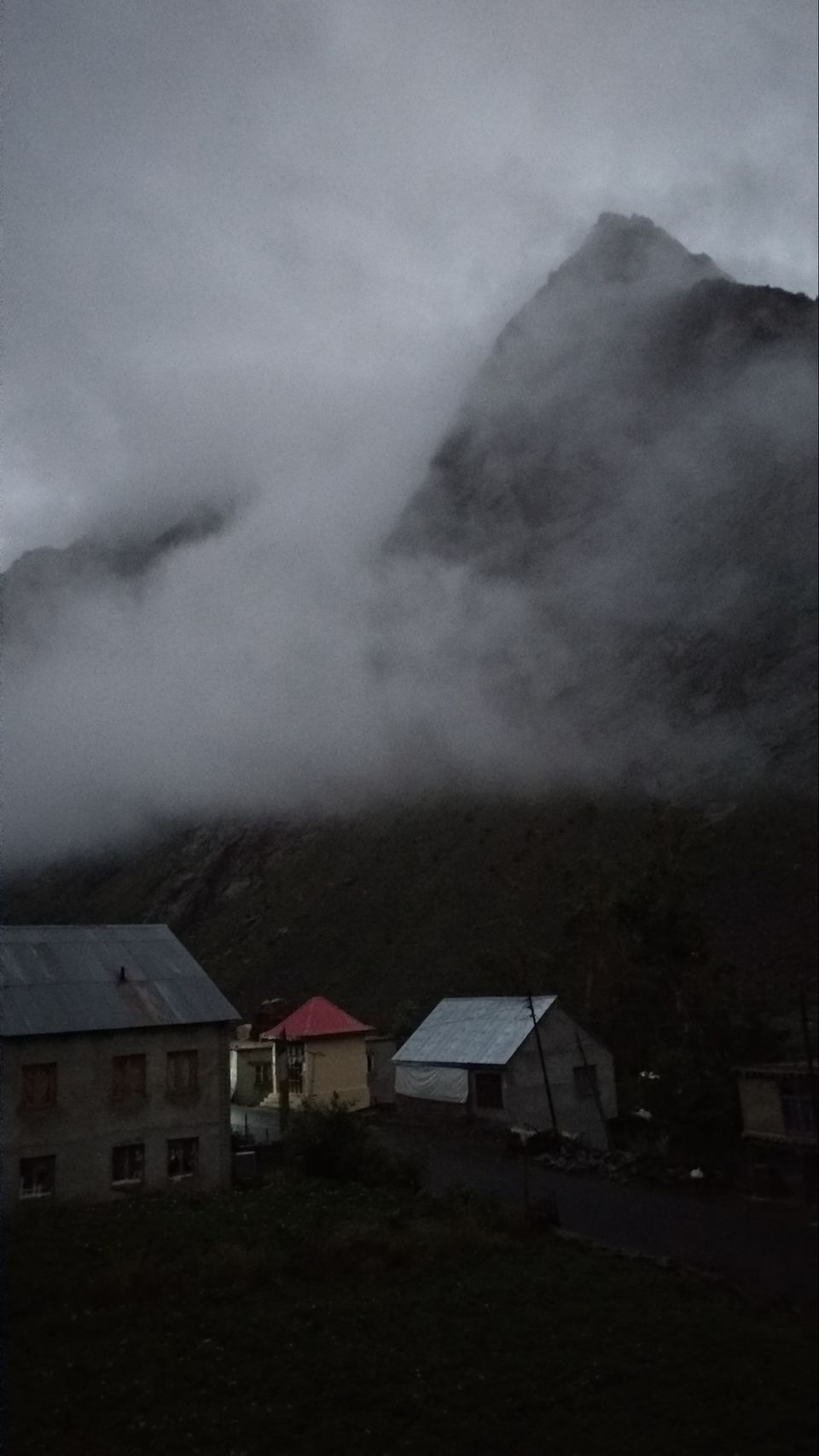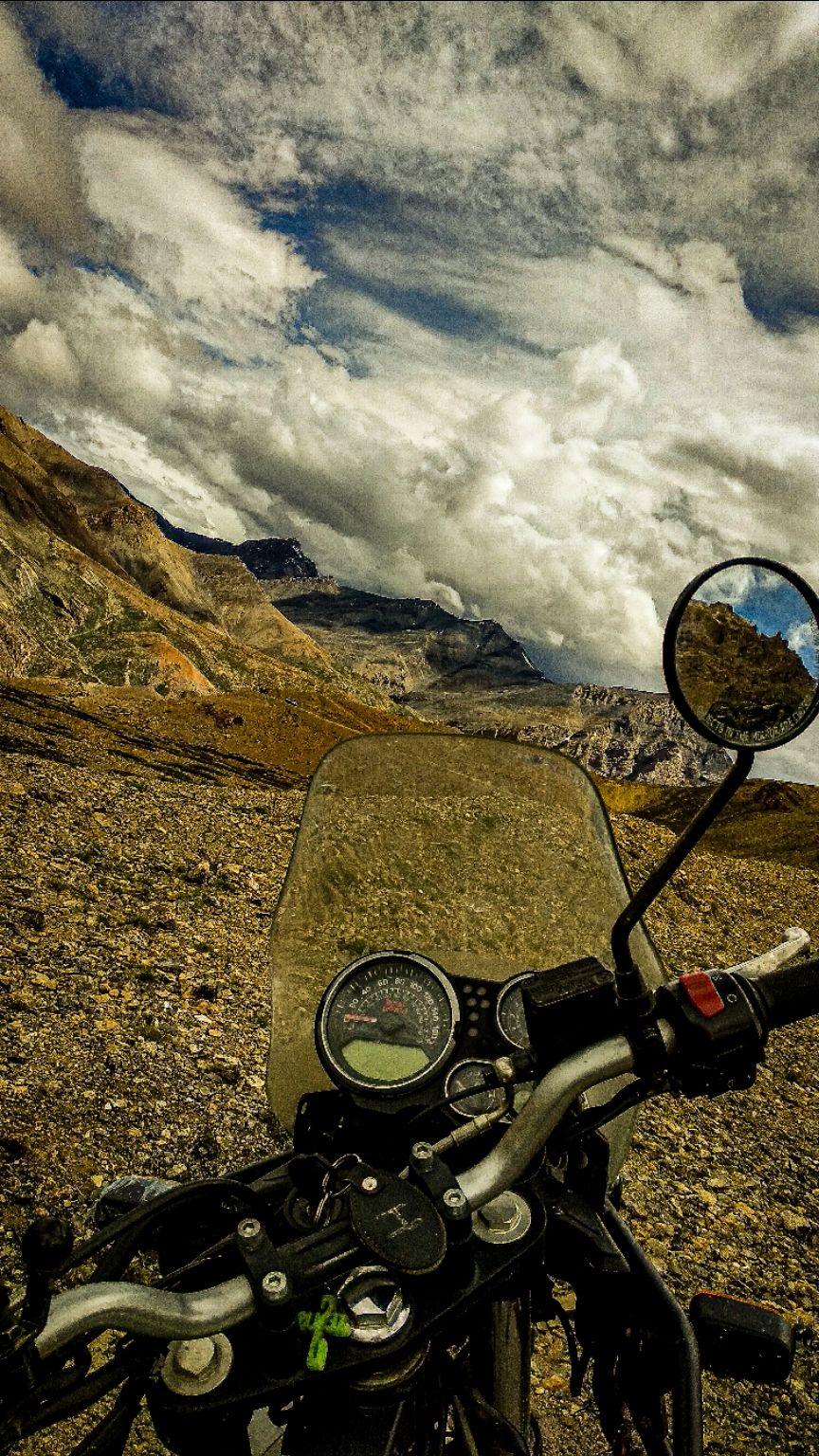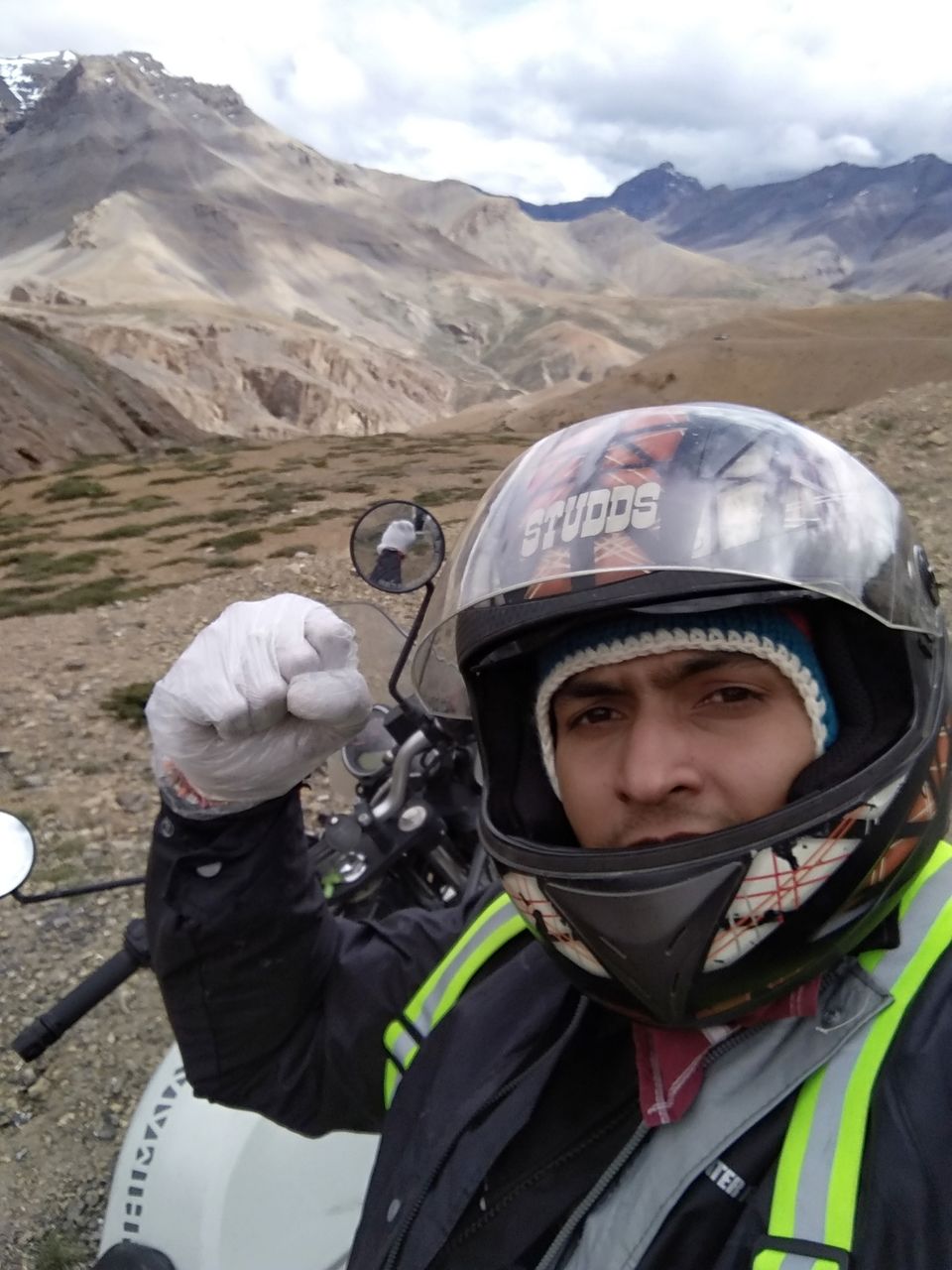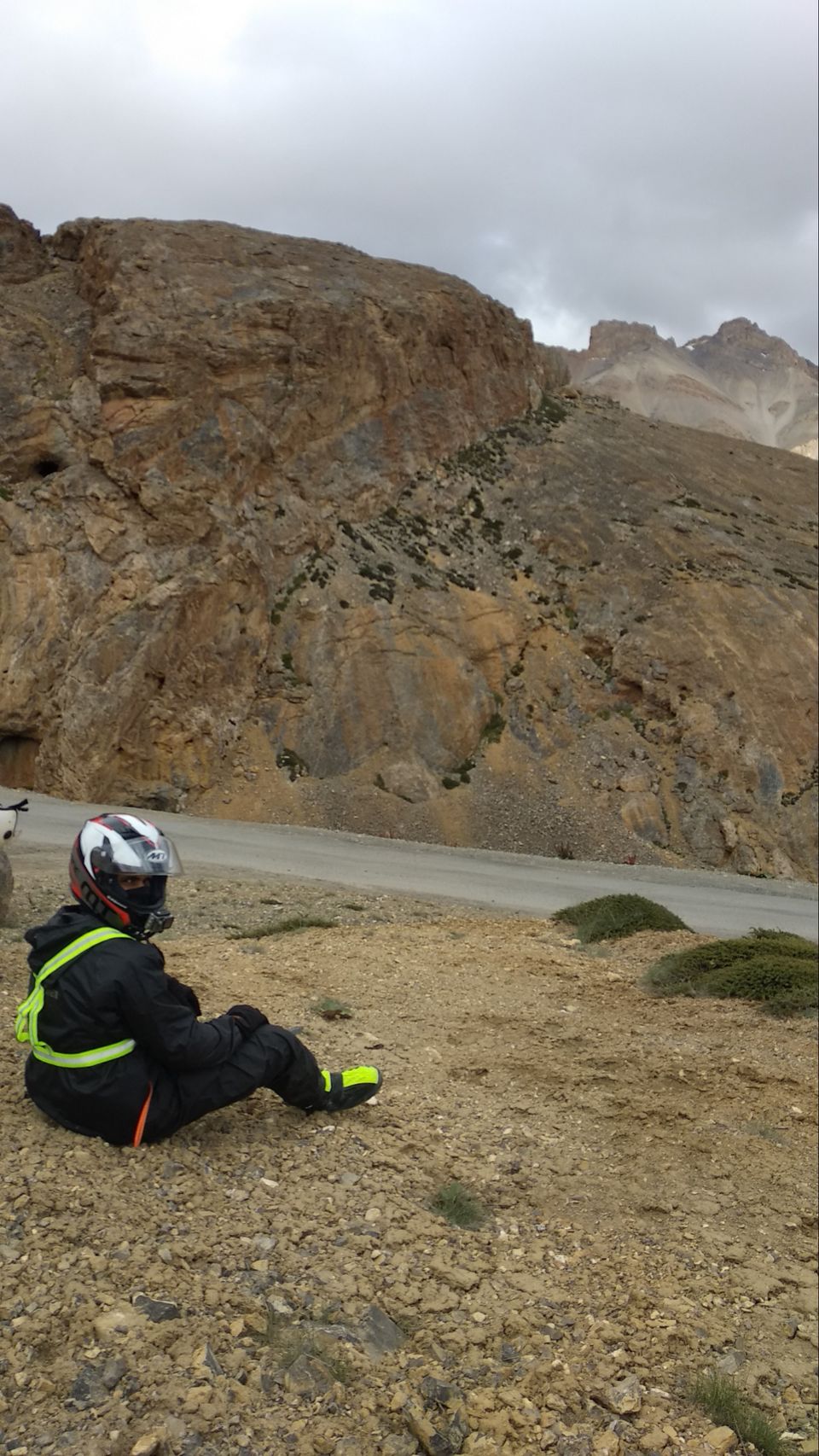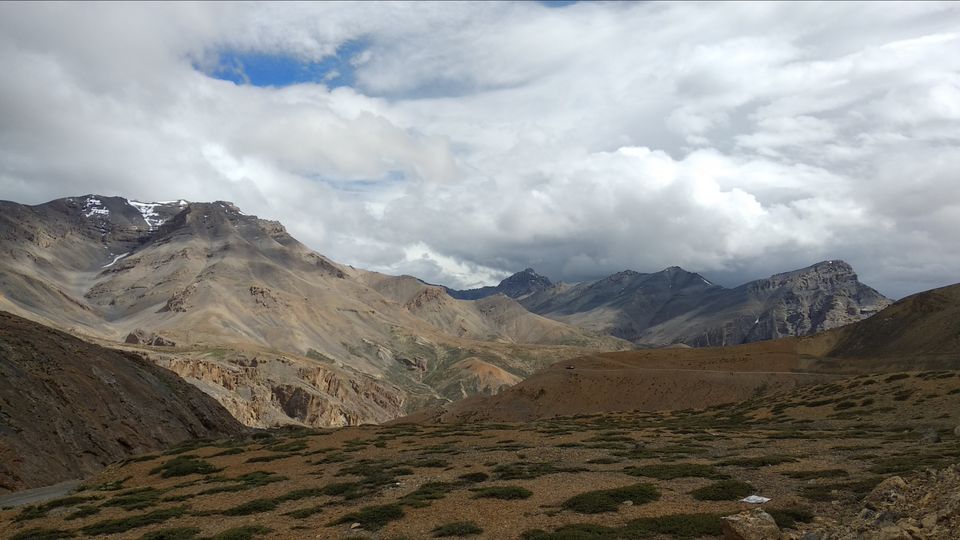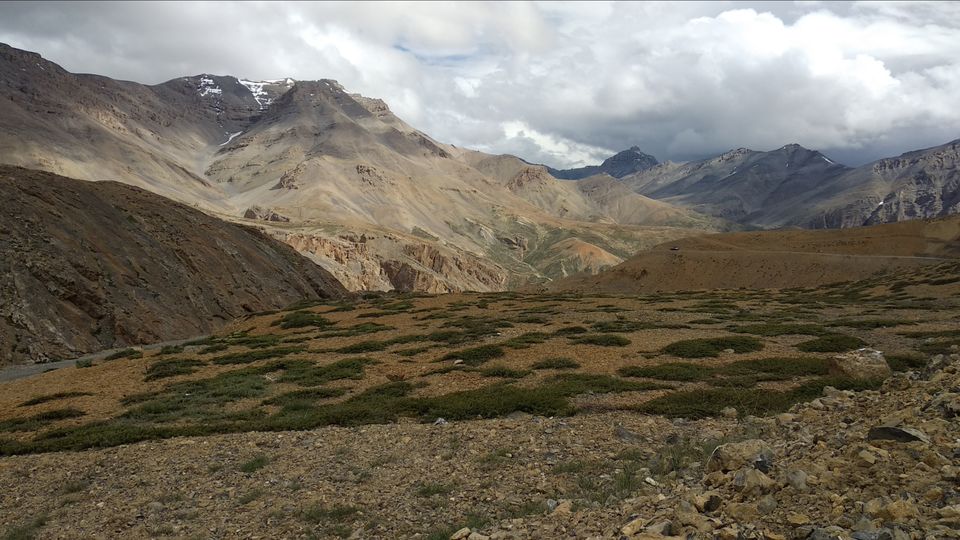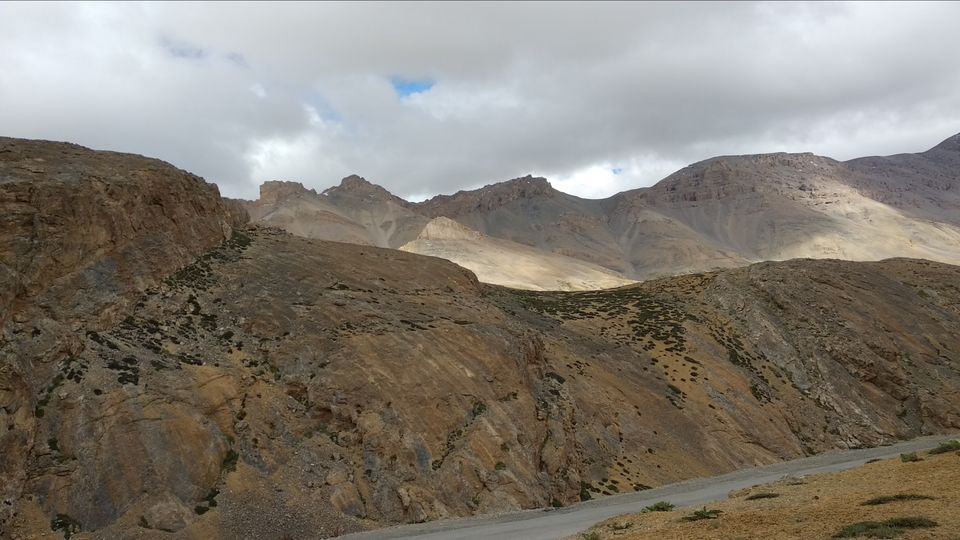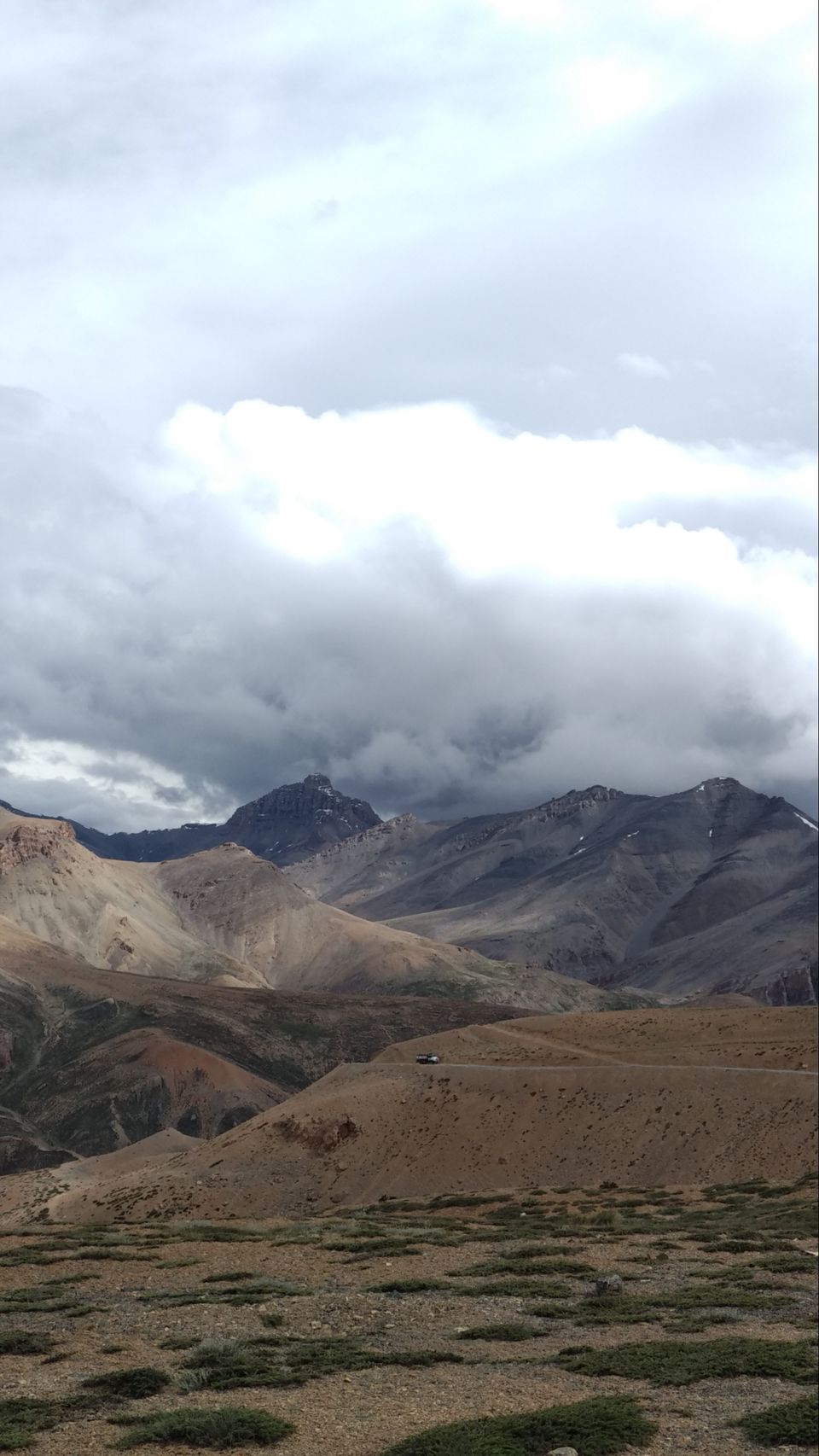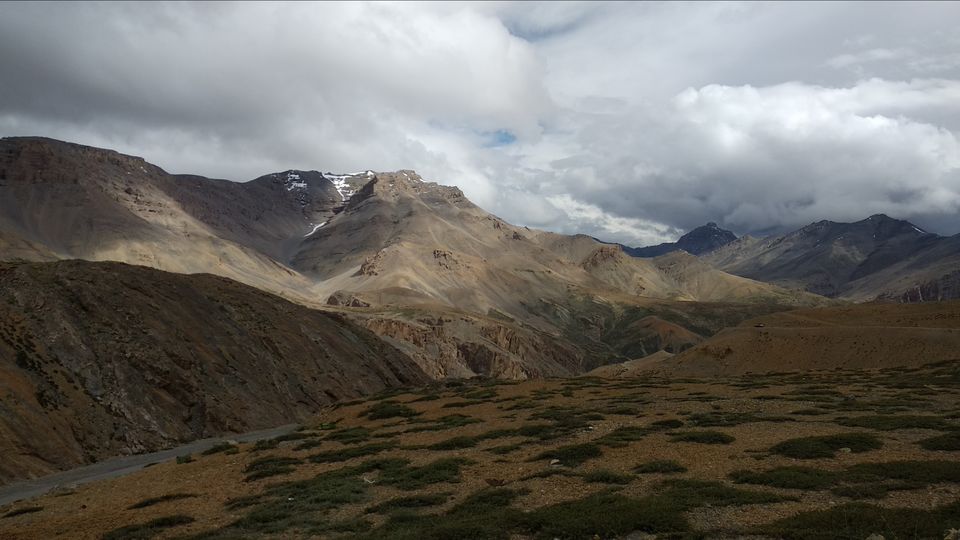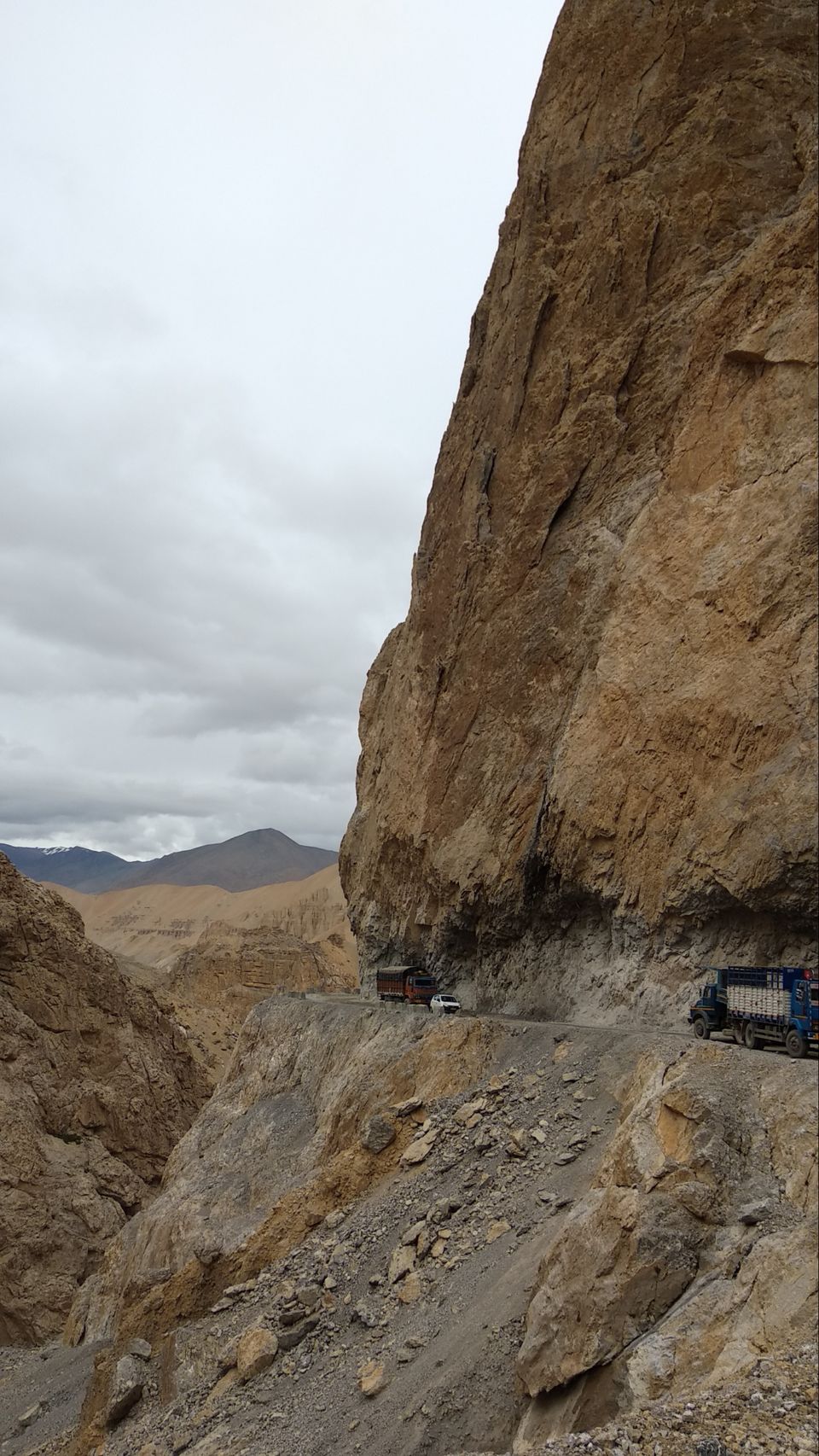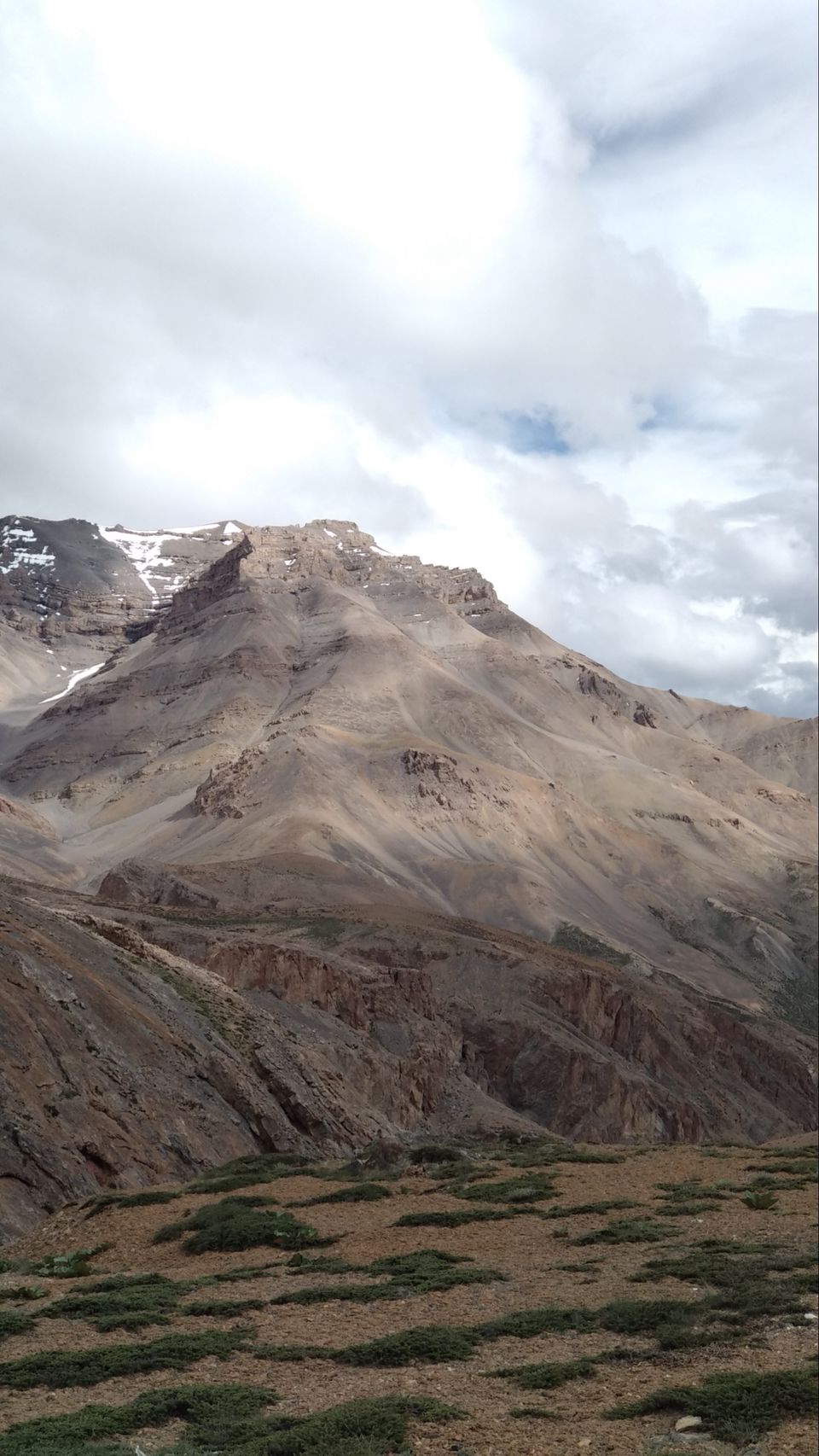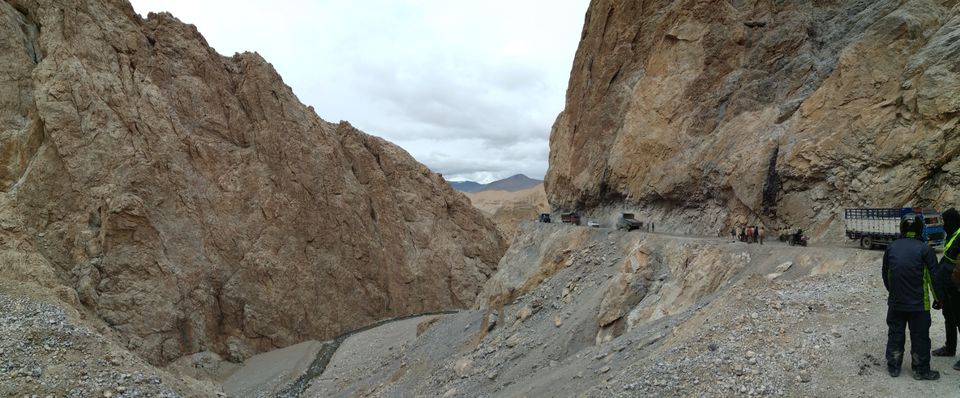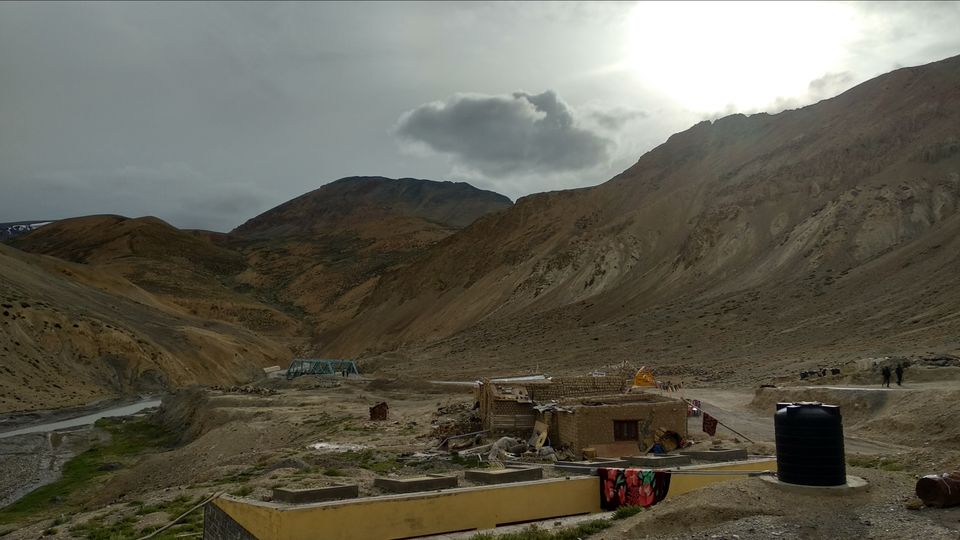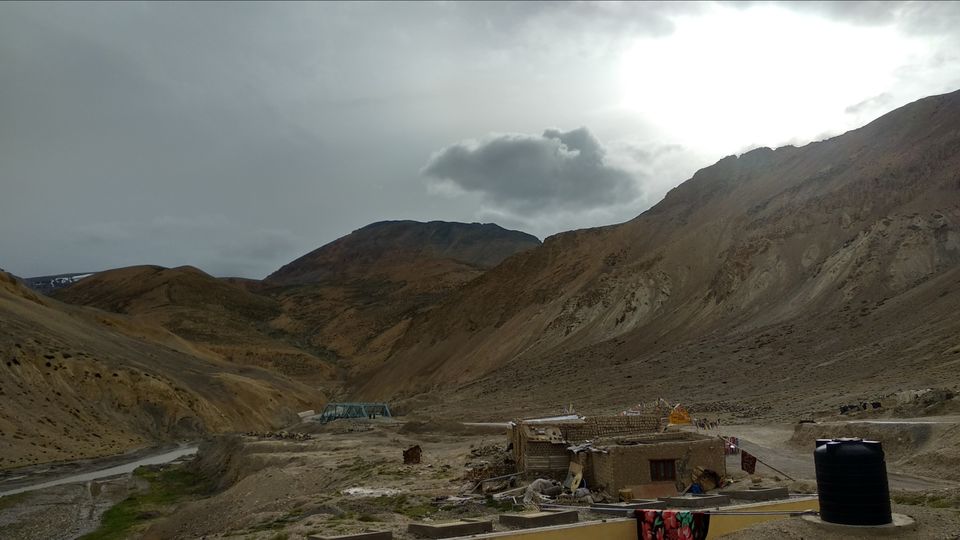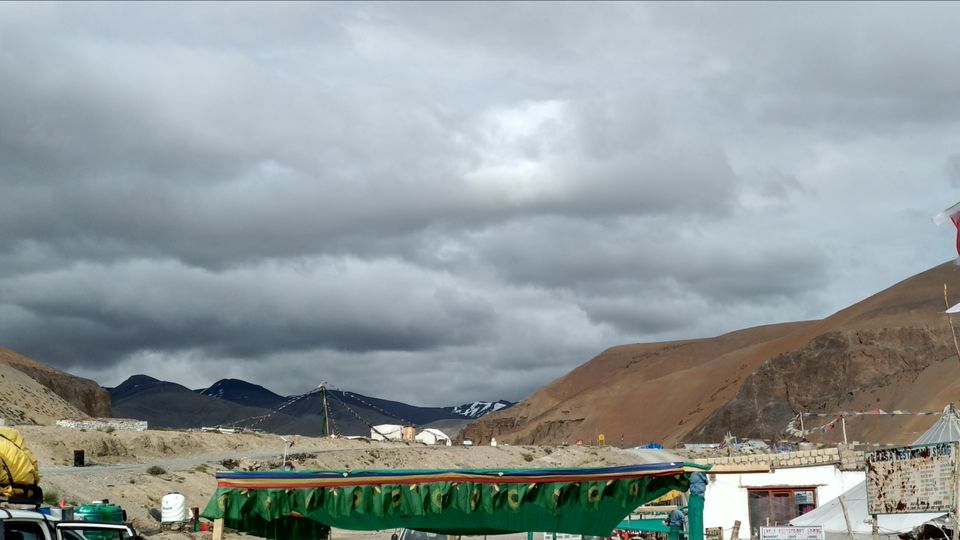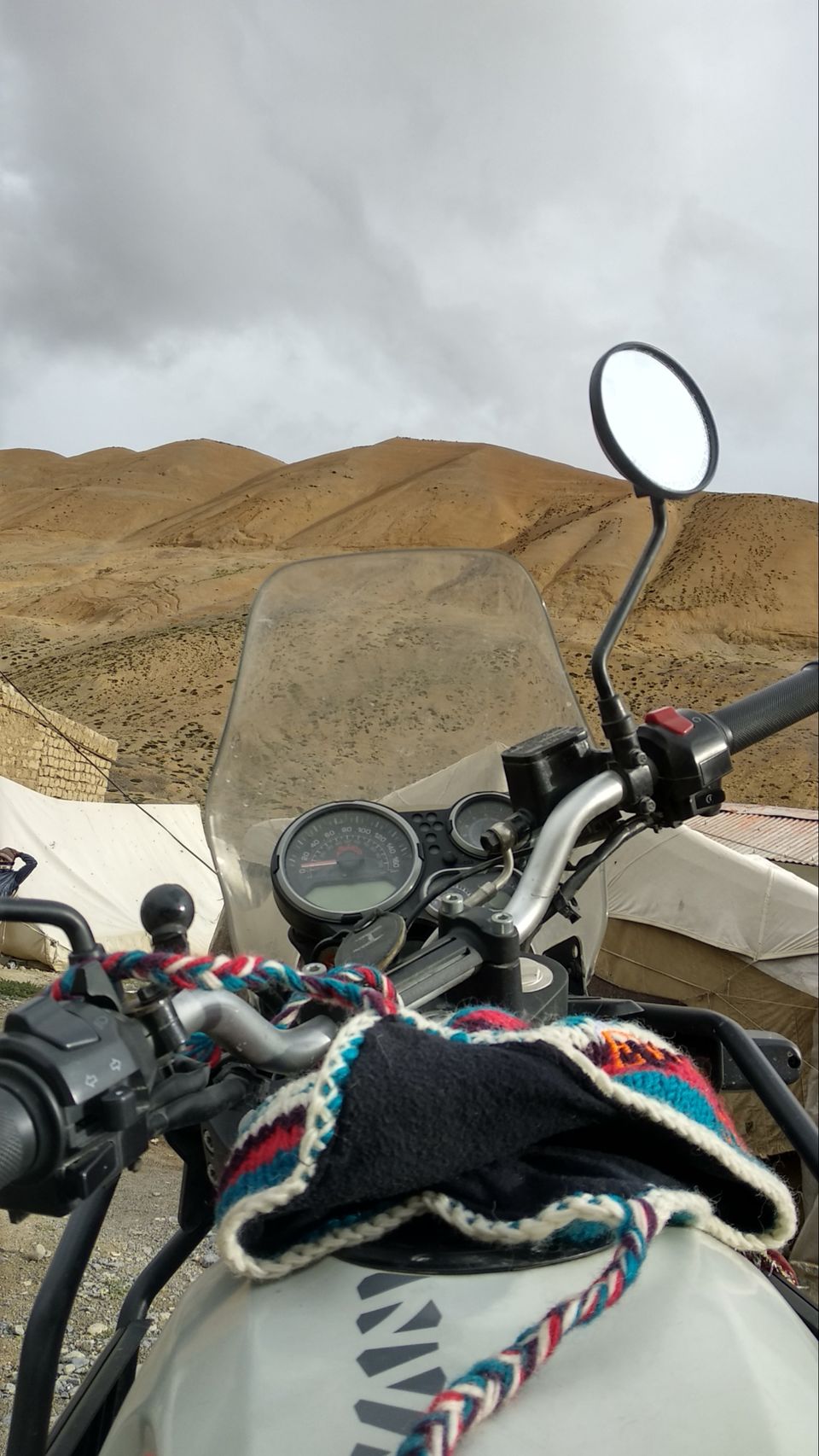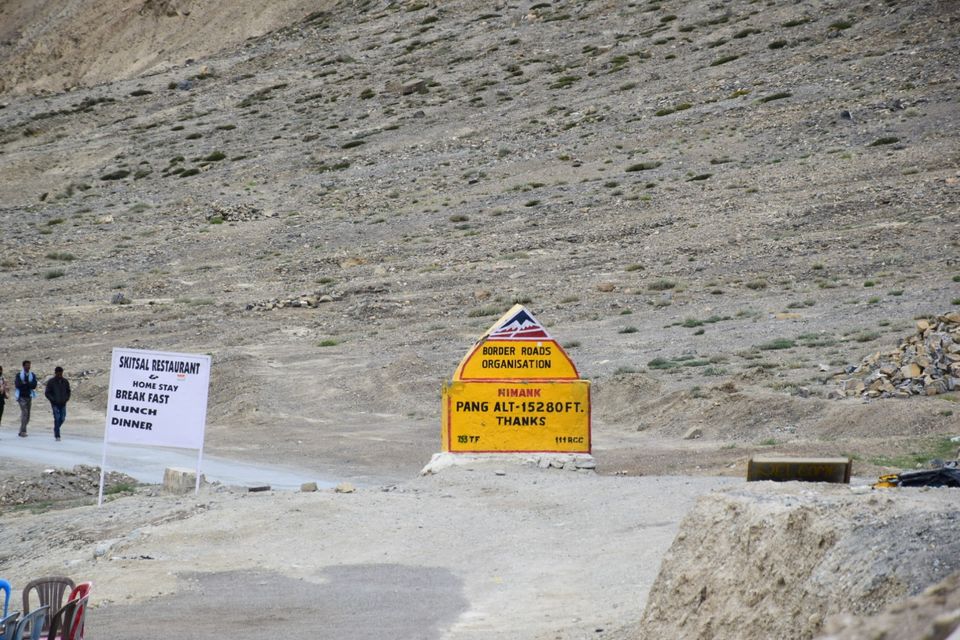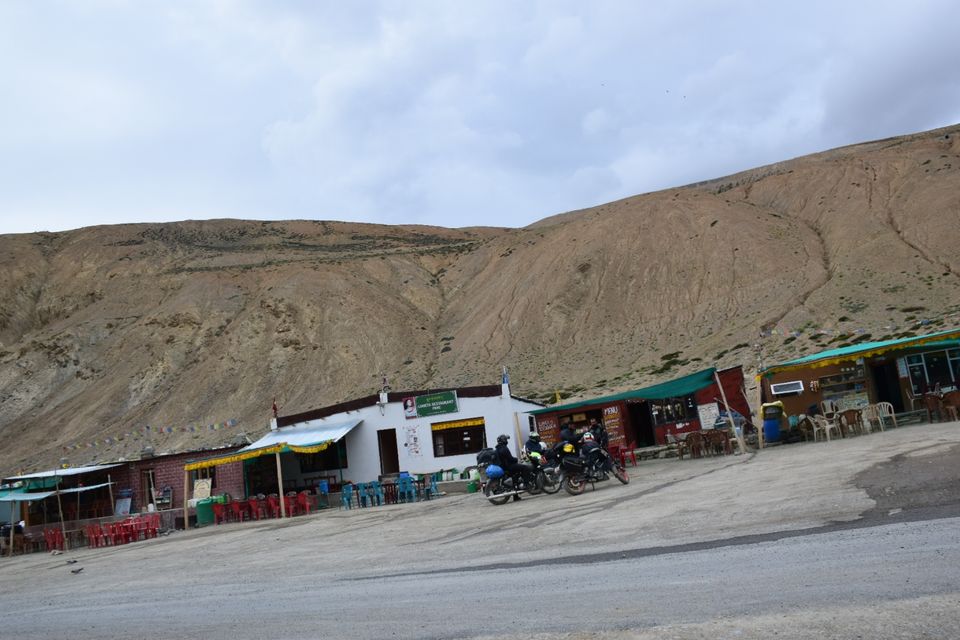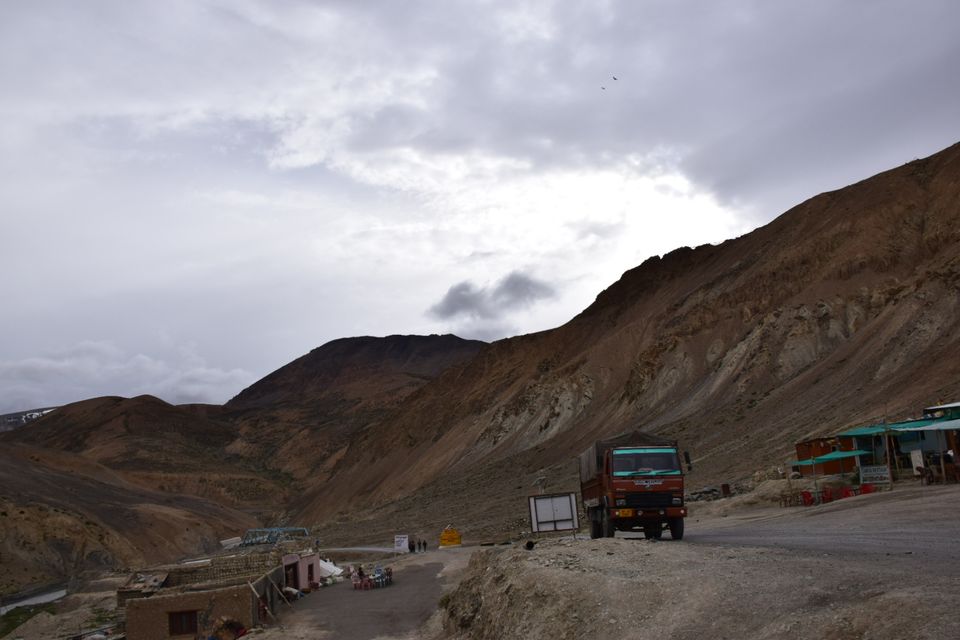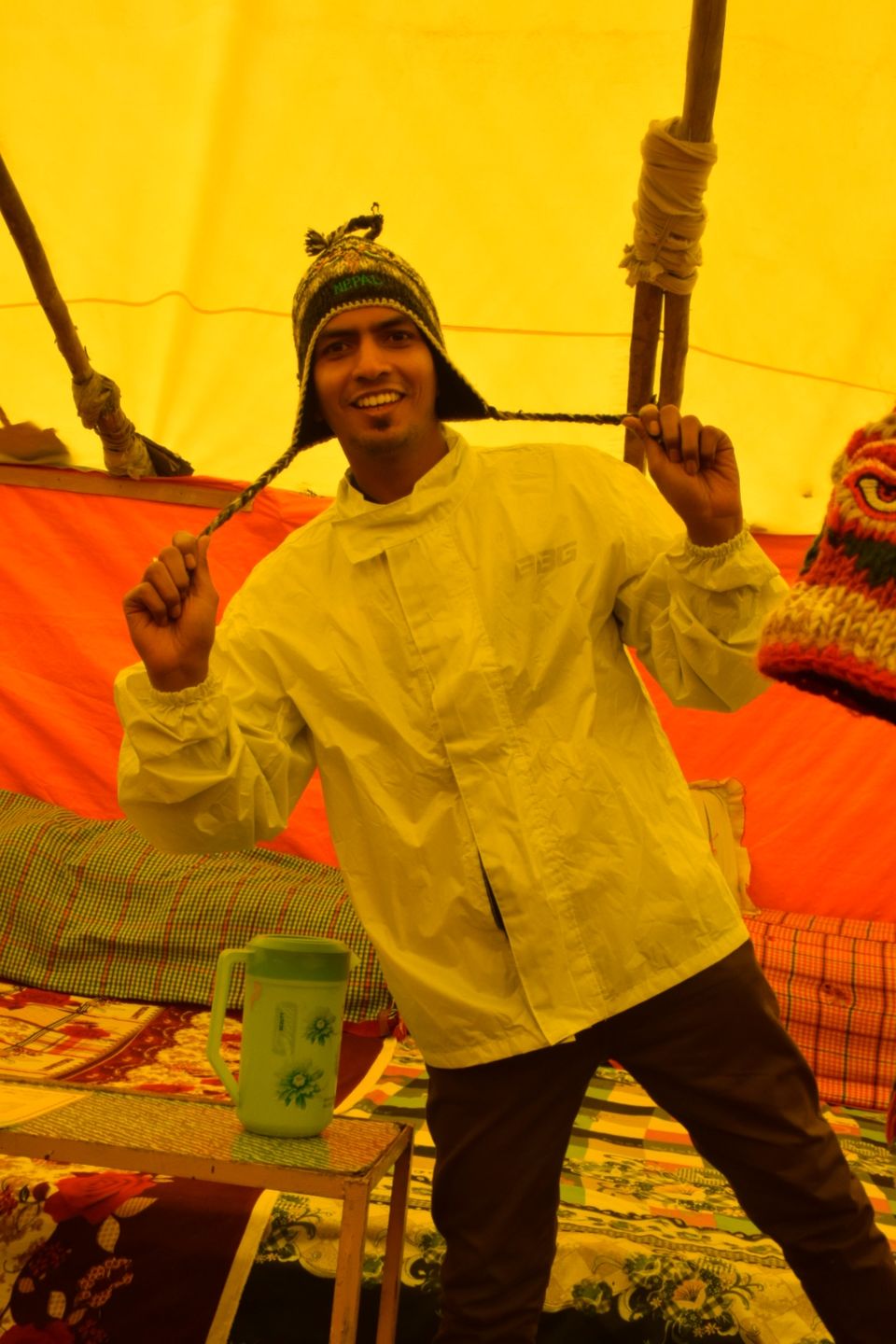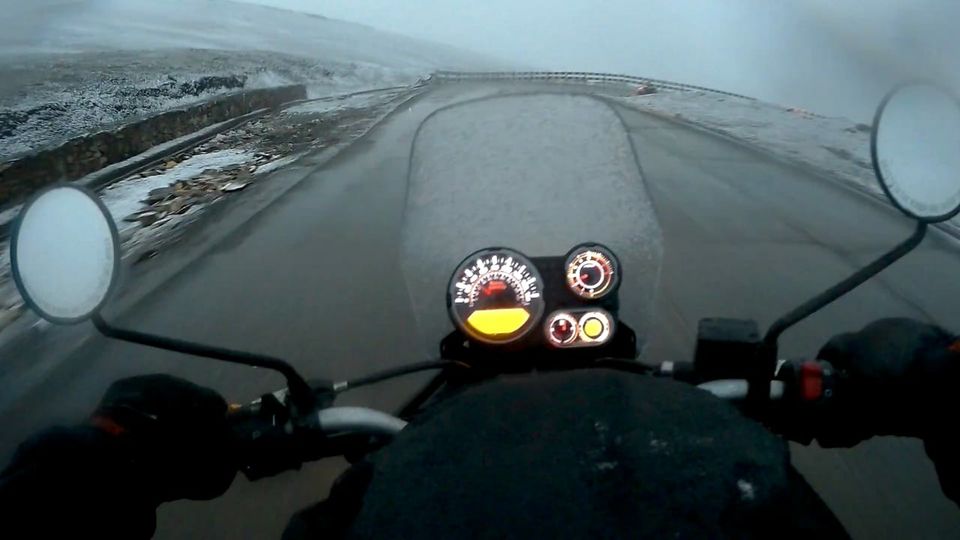 18th August 2019. This was the most relaxing day if our trip we had to explore Leh city locally.
We had good rest woke up at 9 am had breakfast and started our day. Places to explore in Leh are Hall of Fame, Shanti Stupa, Gurudwara pathar sahib, sangam point, thicksey monestry, magnetic hill, alchi monestry, shey palace, 3 idiots rancho school and local market.
Of course we couldn't cover all at same day but we planned to cover few that day and few after 2 days when again we were going to be there.
Don't miss Hall of Fame light and sound show and beating retreat ceremony which starts at sun set time around 7 pm onwards. Leh market get closed around 9.30 pm so plan your day accordingly to save time and shopping here. Alchi monestry is oldest one in Leh and you can do apple and apricot plucking and eat, it's a bliss I loved it.
Enjoy this day because its best day in this trip you won't be tired and it's view and nature all around.
And yeah apply for permits so that next day you can start for Pangong lake on time. You can go to Leh market and ask any travel agent give your ids and he can get that done. Till then you can enjoy the city tour.
Bikers who have rented bike need to leave their rented bike here and rent another one from Leh as motor association does not allow outside rented bike to Pangong lake.